How does Planable compare with its alternatives?
Social media tools for teams
It doesn't have to be that hard. Jumping from one page to another to understand which social media tool is the right fit for your team can be overwhelming. Use this chart to make your decision easier.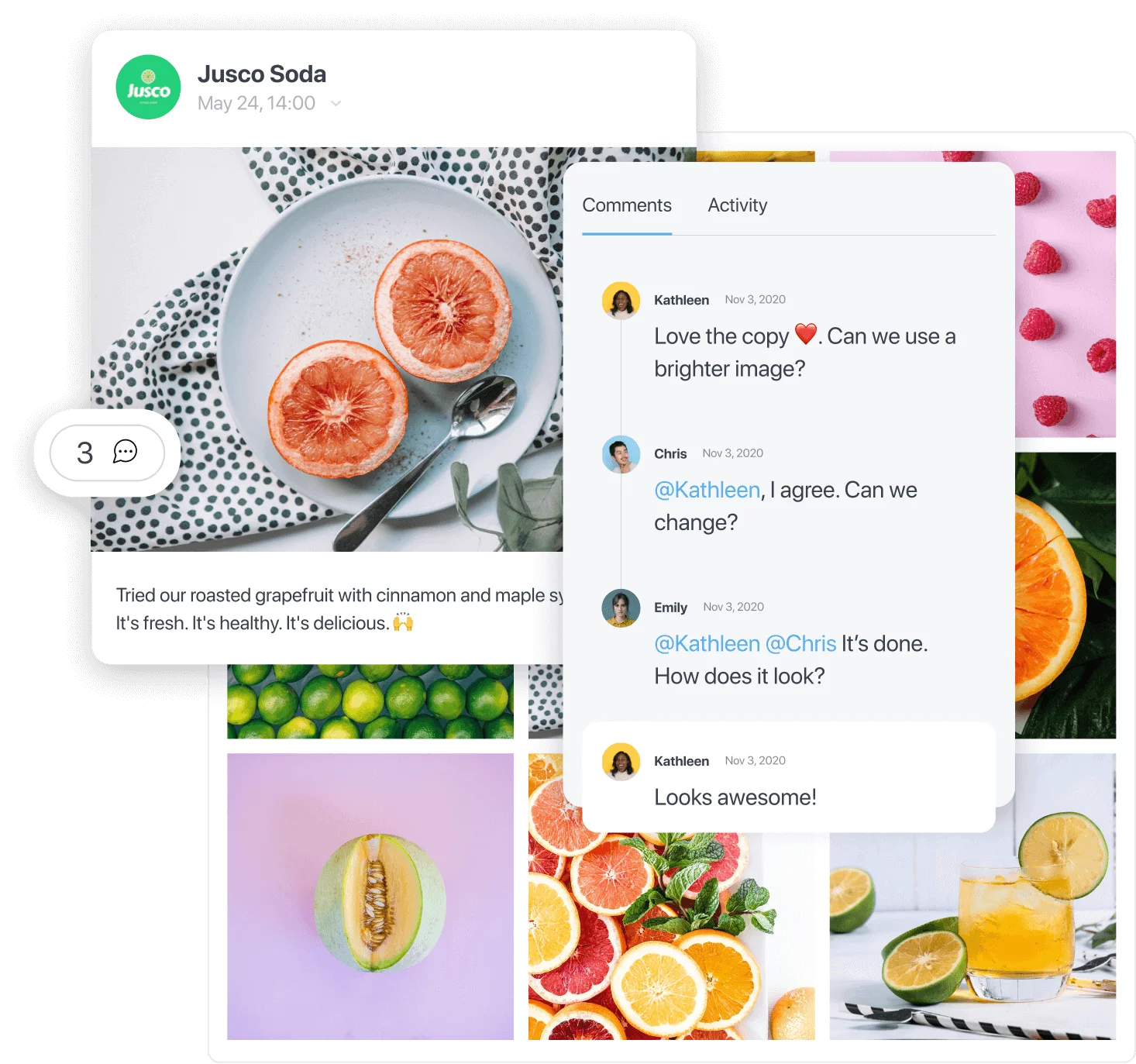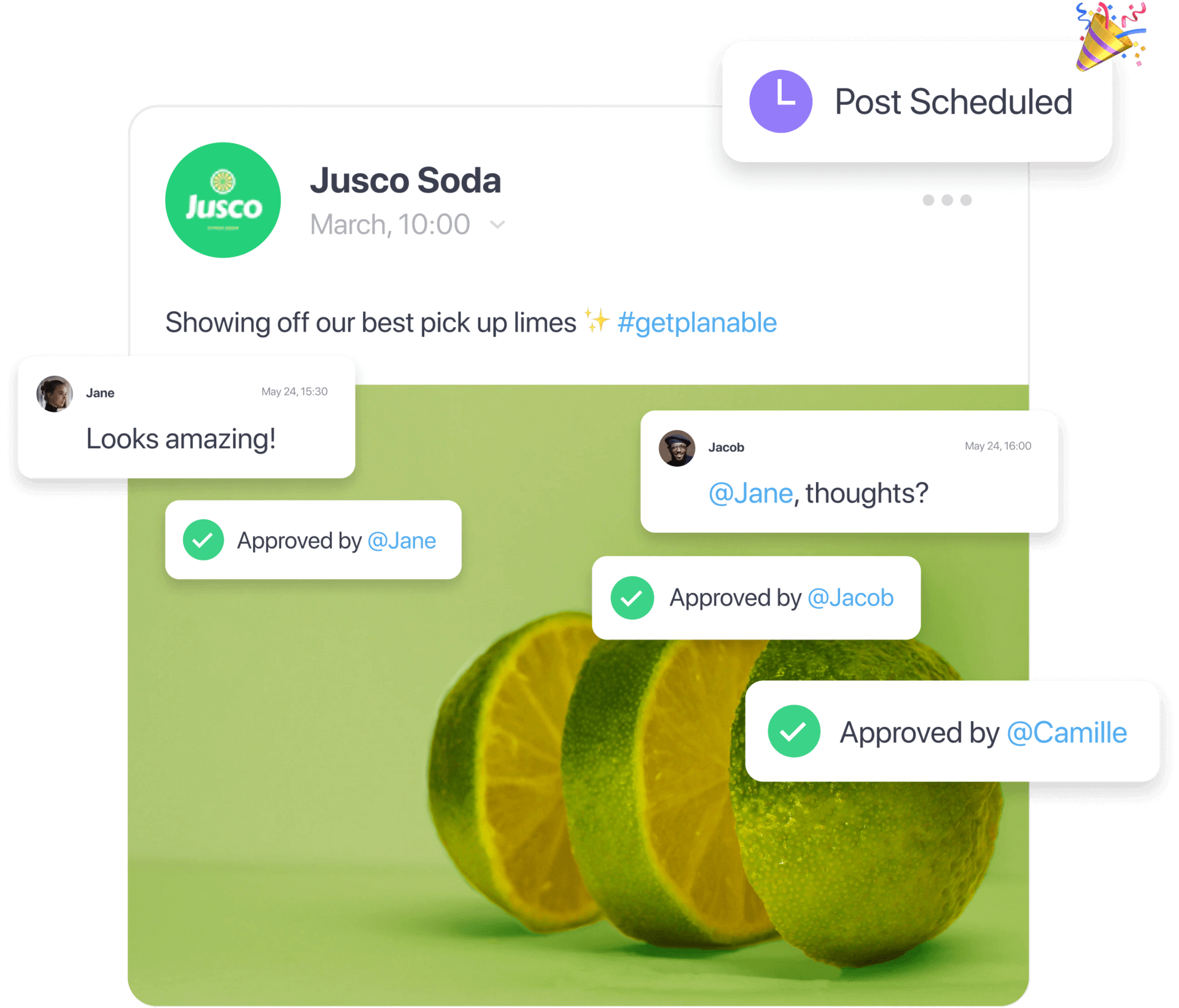 Best social media collaboration tools
Looking for a social media collaboration tool that works for your team? You will find the solution that's fit for you once you see the big picture. Read our Social Media Collaboration Guide and side-by-side comparison to understand what's the best choice for you.
A modern social media workflow
Social media mistakes, typos, or PR crises don't have to happen. The one thing you can do to prevent them is to set up the right workflow. And find the perfect social media tool to accommodate it. Puff! No more accidents. See how the right workflow with the right tool AND the right features can mean the difference between having late-Thursday night panic attacks and lounging on your couch with a Mai Tai on your lap.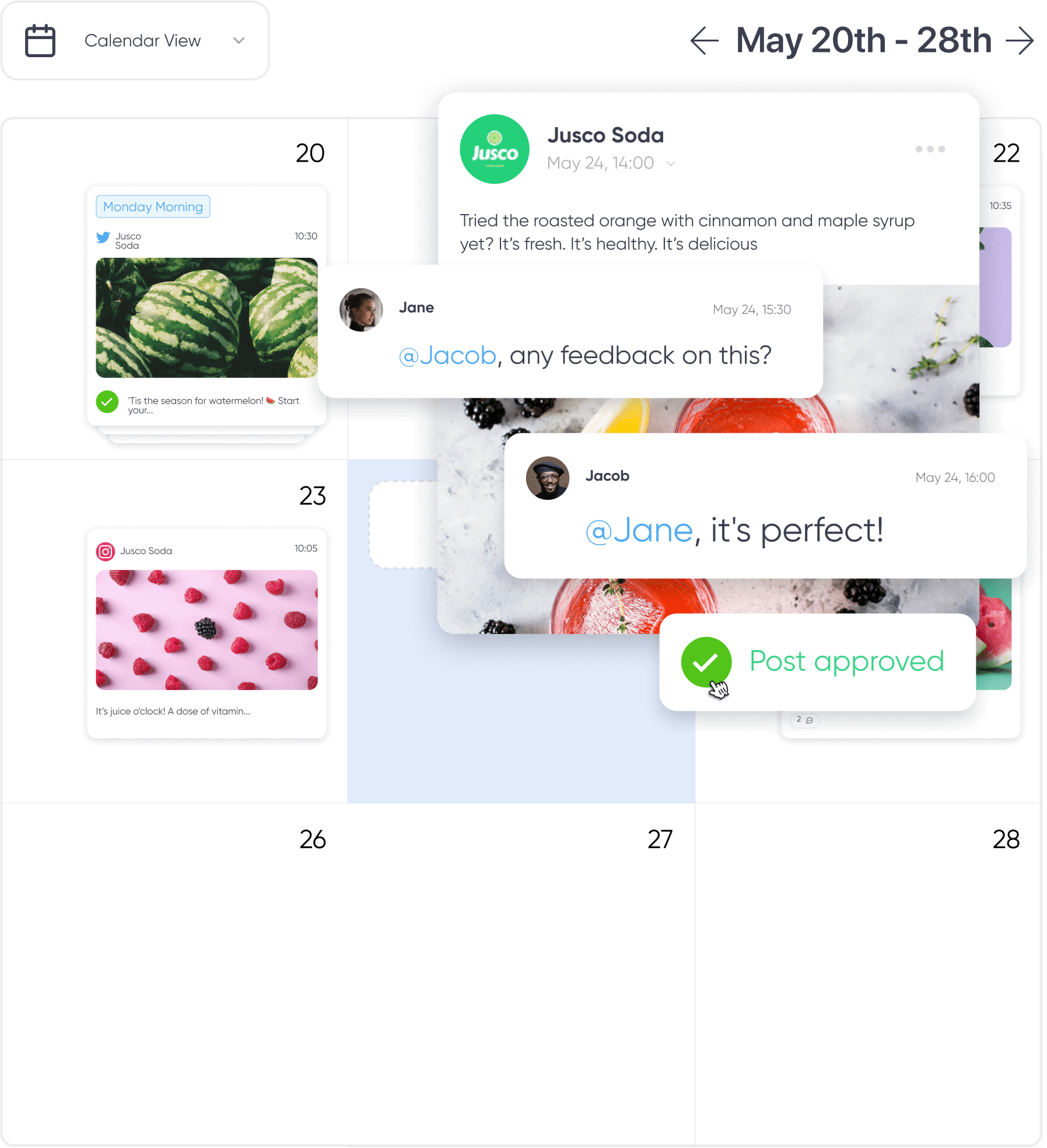 Planable vs. other social media tools
Here's a quick comparison of the most important features you'll need to manage your social media activity. This table parallels Planable and its alternatives to help you choose the best option for you.
Compare to others
Create
Drag & drop calendar
Tweaking grouped posts
URL Shortener
Instagram story creator & editor
Plan
Multiple views for content
Time slots
Instagram grid
Labels/Tags
Workspaces/Folders
Collaborate
Internal vs. external collaboration flow
Approval workflow
Version control for posts
Share posts with guests
Publish
Bulk Scheduling
Facebook Groups
Approval status
Modules
Asset manager
Analytics
Inbox
Mobile App
Looking for a specific comparison?
Zoho Social
If you're using Zoho Social or looking for an alternative to Zoho Social, this one's for you. Check out how we and two other competitors can help if you're looking to replace Zoho Social. Expect an in-depth, thorough rundown.
Sprout Social
Looking to manage multiple brands and with your team without breaking the bank? Get fast collaboration. Easy planning. And support that will never, ever, leave you hangin'. A modern alternative to Sprout Social.
CoSchedule
Looking for a reliable tool for your social media collaboration? You've come to the right place. Here's why Planable is a better way to create, view, and collaborate on your social media content.
Get content created, reviewed, approved, and scheduled 6X faster with Planable