The Sprout Social Alternative for collaborative teams
Maybe Sprout Social is out of your budget. Maybe it doesn't have the platforms you need. Or maybe you just want to find the best social media scheduling tool for your business.
Check these alternatives to Sprout Social and choose the social media management tool that ticks all the boxes.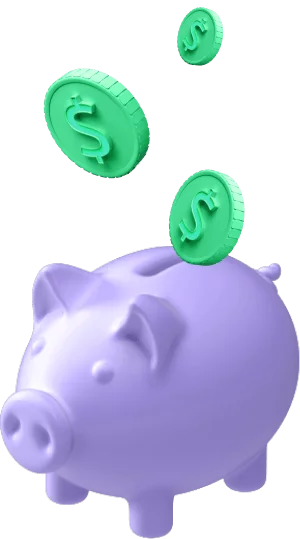 Spending more than you want to admit?
Planable starts at a comfy $11/month
With Planable, you can schedule social media posts for 7 social profiles compared to Sprout Social's 5.
And if you're looking for Sprout Social alternatives that offer social media approval
and a content calendar with a feed view, you can find these (and more) in Planable.
All that for $11/month at Planable vs. $99/month at Sprout Social. Bang for the buck, as they say.
Planable vs Sprout Social for content workflow
Need a better Sprout Social alternative for smooth content management?
Here's how Sprout Social compares to Planable in terms of social media management features, ratings and pricing.
Calendar with drag & drop
In-app Instagram story creator and editor
Tweaking content for multiple posts at the same time
Multiple views for managing content (feed, list, calendar, grid)
Instagram grid on desktop & mobile app
Internal vs. external collaboration flow
Multiple levels of approval
Resolve internal comments
Version control for posts
Scheduling Instagram Reels
A Sprout Social alternative for a 10th of the cost
With Planable, 1 user is as low as $11/month.
You're now paying at least $99/month with Sprout Social.
Free plan
Test anything and everything in your first 50 posts. No credit card required.
Easy pricing
You know exactly what you're paying for and what your next invoice will be.
$11/month
7 social media pages starting at $11/month. Cheaper than gas.
Want more Sprout Social Alternatives?
Hootsuite
The right Sprout Social alternative if Pinterest is part of your social media strategy. Hootsuite can help you deliver the content your audience deserves. Also included: analytics and social media listening. But if you're still researching, see how Hootsuite compares to its alternatives.
Zoho Social
Looking for Sprout Social alternatives that offer social media analytics? Use Zoho Social for social media reporting, managing your social inbox, and keeping track of content performance. Zoho Social's social listening columns ensure you always have your ear to the ground for everything relevant.
CoSchedule
Add projects, track your tasks, engage with social messages and manage your campaigns from CoSchedule's calendar. Working in an agency means lots of social media reports, and with Coschedule, you can pull reports for Facebook, Twitter, Instagram, and LinkedIn.
Agorapulse
If community management is also part of your job description along with social media monitoring,then Agorapulse is one of the best Sprout Social alternatives for you. You can monitor Instagram mentions and manage user-generated content with Agorapulse.
Why Planable is your next
Sprout Social alternative to consider

Clean, intuitive UI
Planable's mantra: easy to learn, easy to master. Clean interface. Intuitive UI. Manage multiple social media platforms seamlessly. Schedule posts, manage multiple clients, and collaborate with stakeholders in a single platform. Planable is a social media management tool built for busy Social Media Marketers, to make post scheduling on major social networks easier. Say goodbye to "Where can I find…" and "how did you get to that screen…" questions shouted over your desk plants. Everything is in one place.

Real-time social media collaboration
With Planable, collaboration is the name of the game. Real-time collaboration, to be more specific. Tired of using Docs while paying for a social media tool? No need to do that with this Sprout Social alternative. Social Media Managers, rejoice! Every comment, reply, emoji, and attached file is displayed in real-time, right next to the post in question. Same goes for Planable's social media calendar. Watch your social posts come to life as you're completing them.

TikTok content creation
We got you! Good TikTok marketing requires finesse. Days worth of work for a 30-second video. Looking for the perfect sound bite. Playing with the length until it's just right. You know what it also requires? Tight team collaboration. Schedule, approve, and collaborate on your TikTok videos using Planable's integration.
Social Media teams switch to Planable
"I LOVE Planable. It's a game-changer for my
social media management & graphic design business.
Thankful for such a fantastic product — it saves me SO much time!"
Brittni C
Small business owner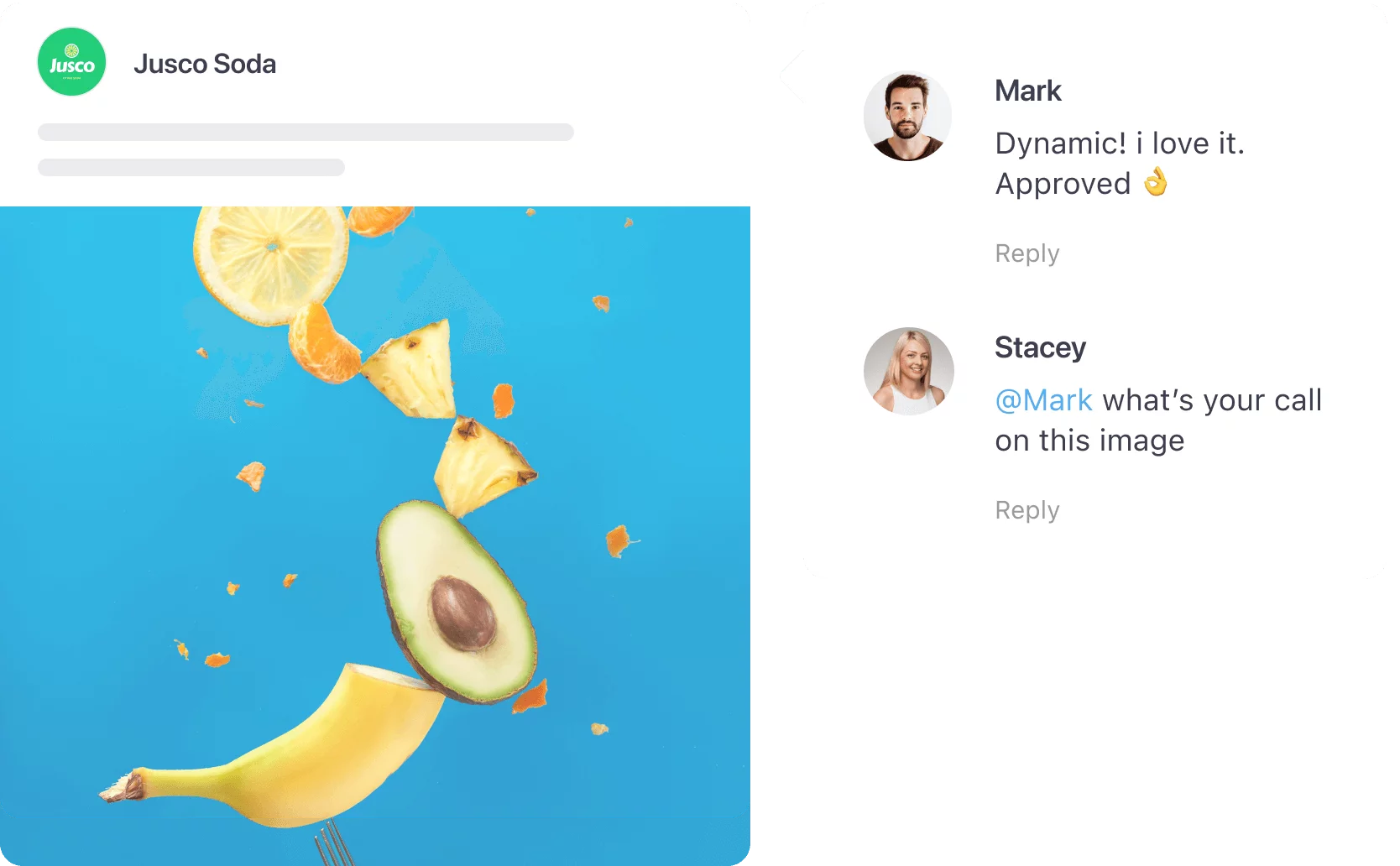 Collaborate in context, right next to the post
Get everybody on the same page in Planable. We treat each social media post as a stand-alone asset ready to be tweaked and fine-tuned to perfection.
Add internal notes for SOME team members only. Present the final approver with a polished, final version.
Keep all feedback in one place. Start threads. Tag your teammates. Attach files. All in the comment section.
After you implemented the feedback, resolve comments to keep your workspace clean.
When you're done, get the final approval. Which by the way, can work the same way as you do: multi-leveled, required, optional, or none.
Edit images with the
snap of a finger 👌
Your social media presence has to be pristine. Make sure that's the case with Planable's in-app image editing. No need for an external tool. It's made even easier by Planable's collaborative features.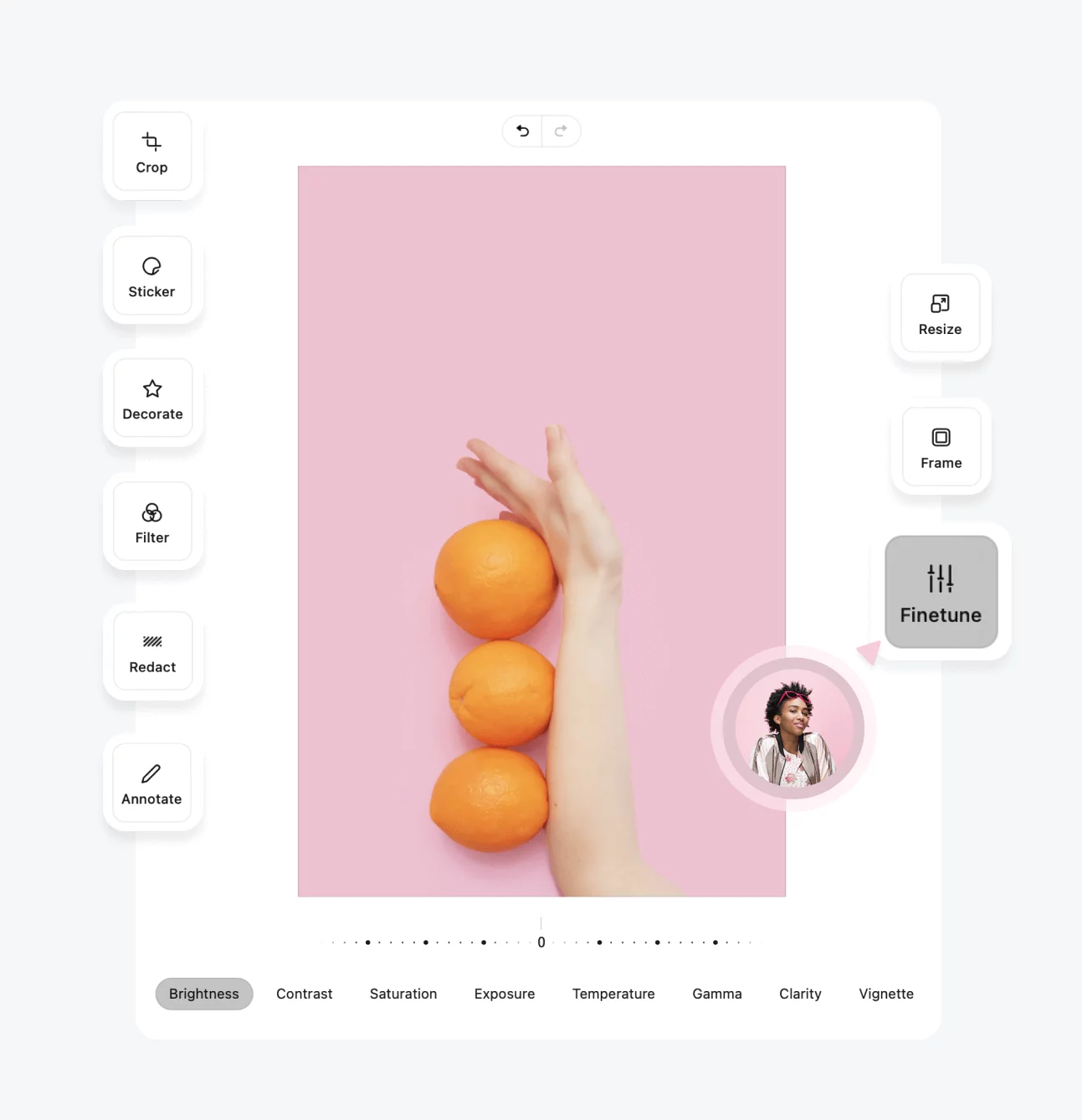 Crop, flip, and rotate images freely until they're perfect.
Adjust the brightness, contrast, saturation, and more of the image.
Spice your images up with one of 13 filters.
Annotate pictures with comments for the creative team.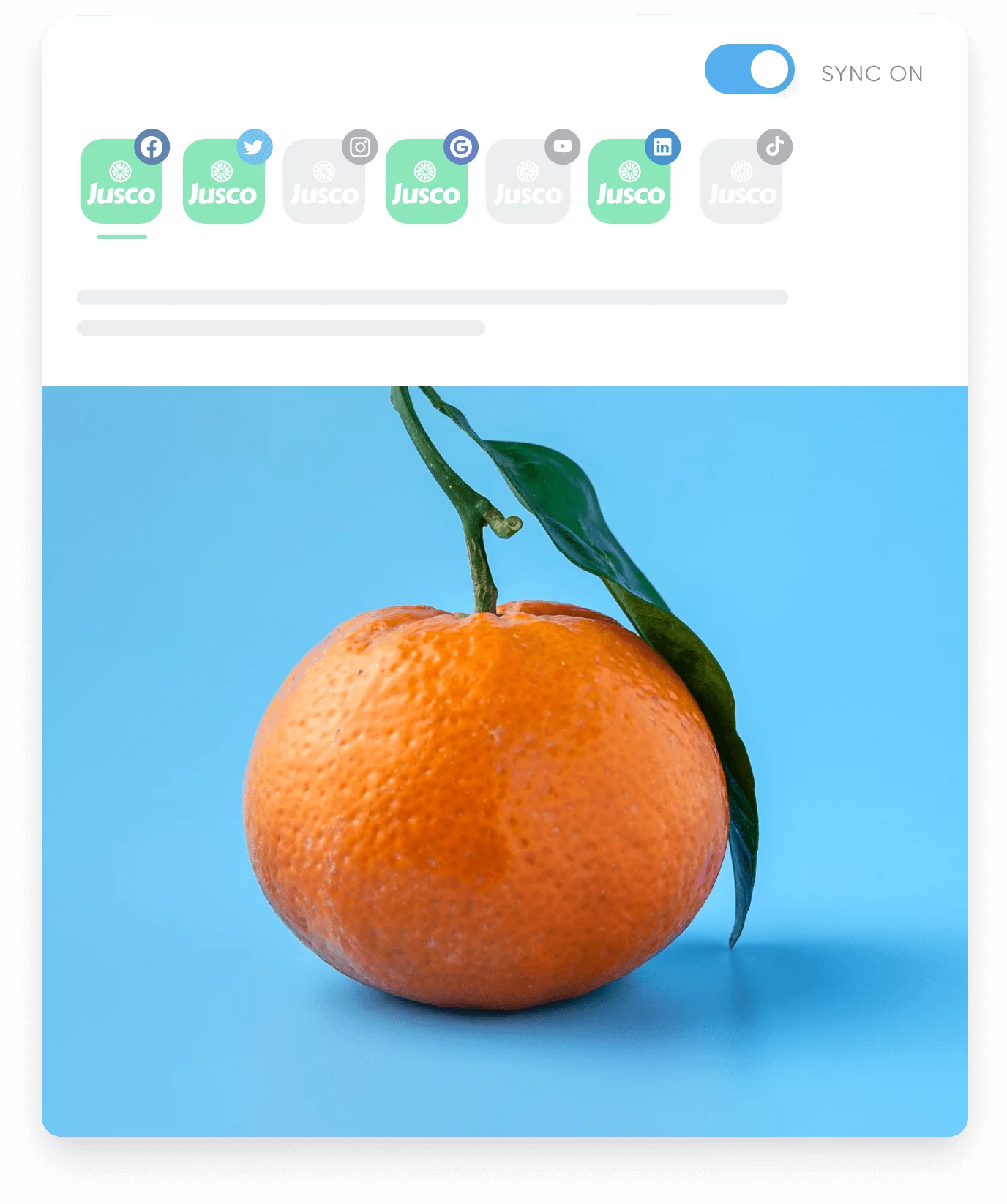 Tweak content for multiple posts, without duplicating
As a social media person, you're used to working on multiple social media tasks at once. That probably includes up 10 social media posts for various social media channels. With Planable, you can tweak content for multiple posts at the same time. No duplicating. All in the same place, pure efficiency. Become the Jack-of-all-Social that you always wanted to be.
"I enjoy the synced publishing across the boards.
This saves a great deal of time across the whole team!"
A F
Marketing Manager
Create, edit and publish
Instagram Stories
What if there was a place where you could create, edit, and schedule Instagram stories without ever having to open 15 tabs? That place is called Planable. Save precious time by managing everything Instagram related in one tool.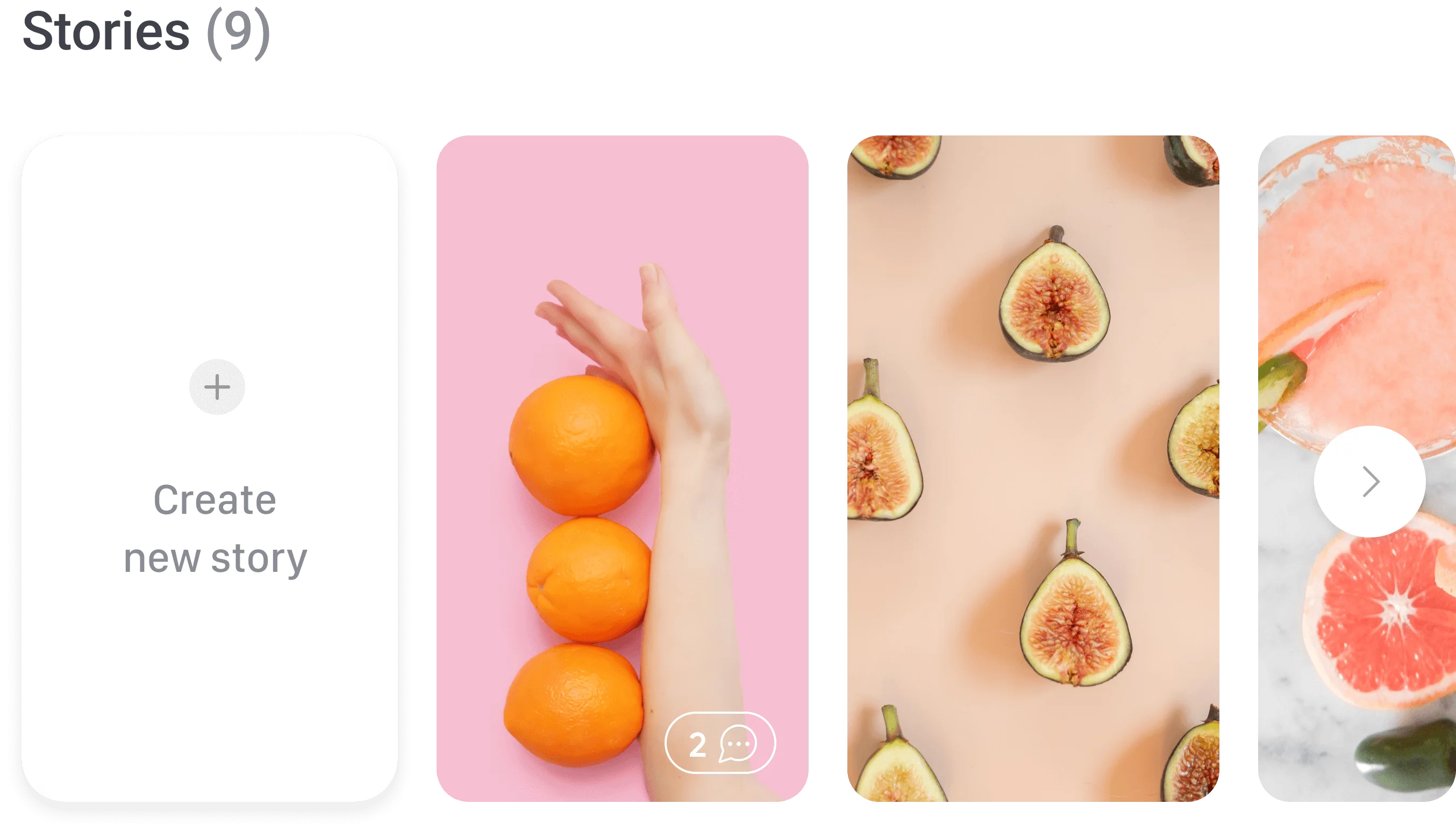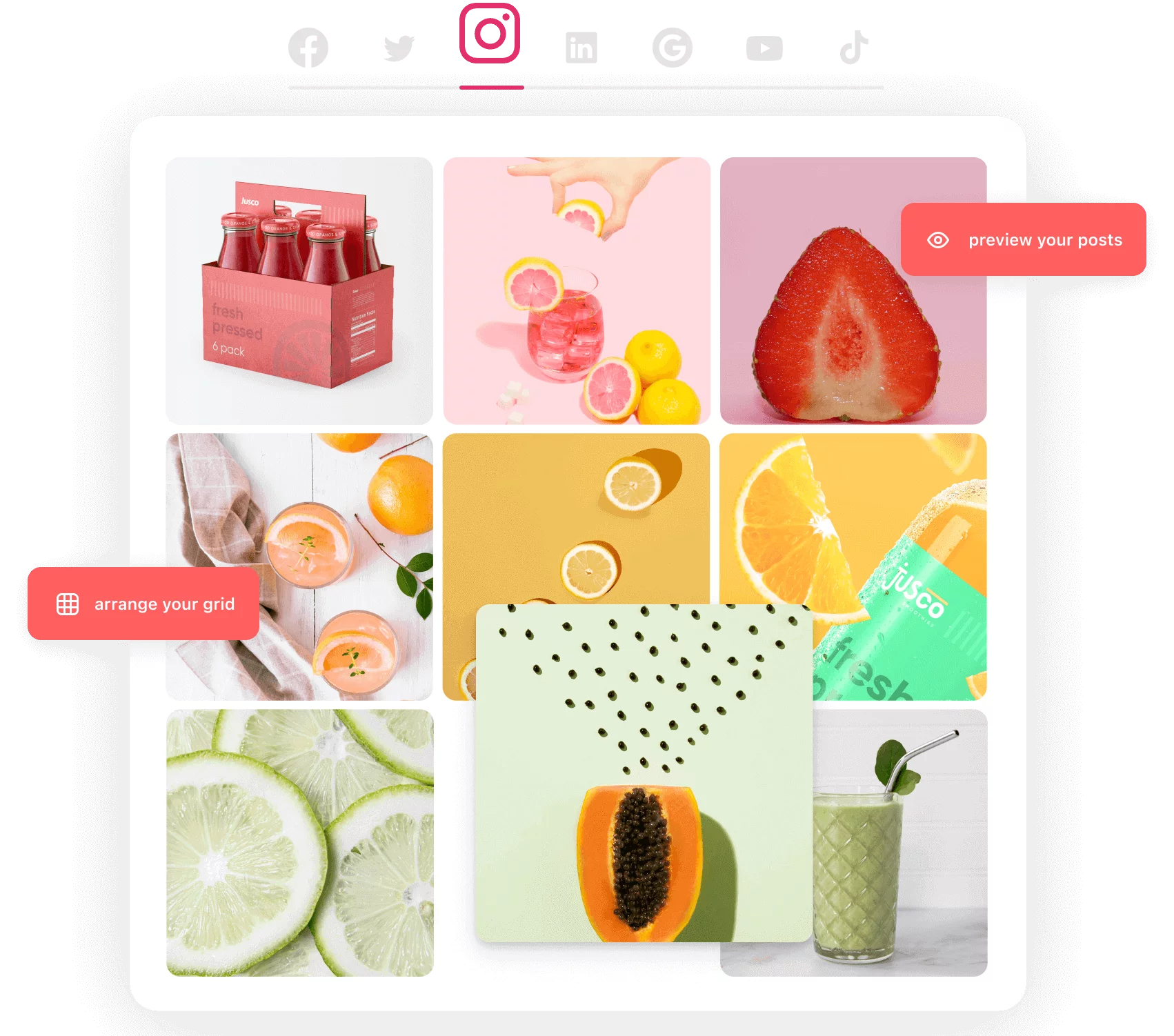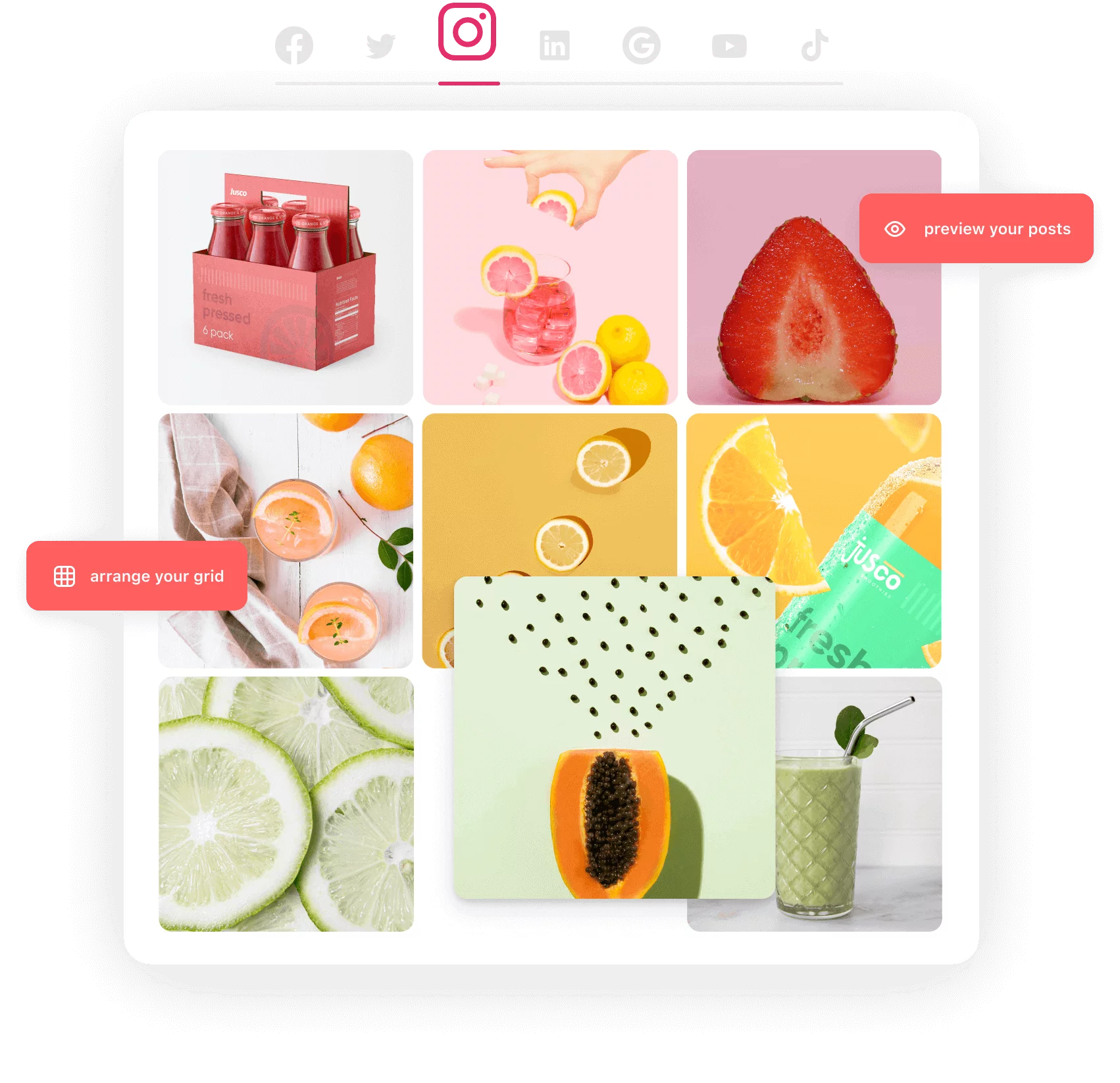 Adjust your Instagram grid in Planable
The most visual social media platform asks for extra attention to detail. Use Planable as an Instagram grid maker to fully customize your grid view. Plan the layout in advance, and rearrange posts 'til they come together into a cohesive story.
Work that is organized
Spend less time looking for things and more time on getting things done. Basically the peak of WYSIWYG. No useless buttons and menus. Everything in one place.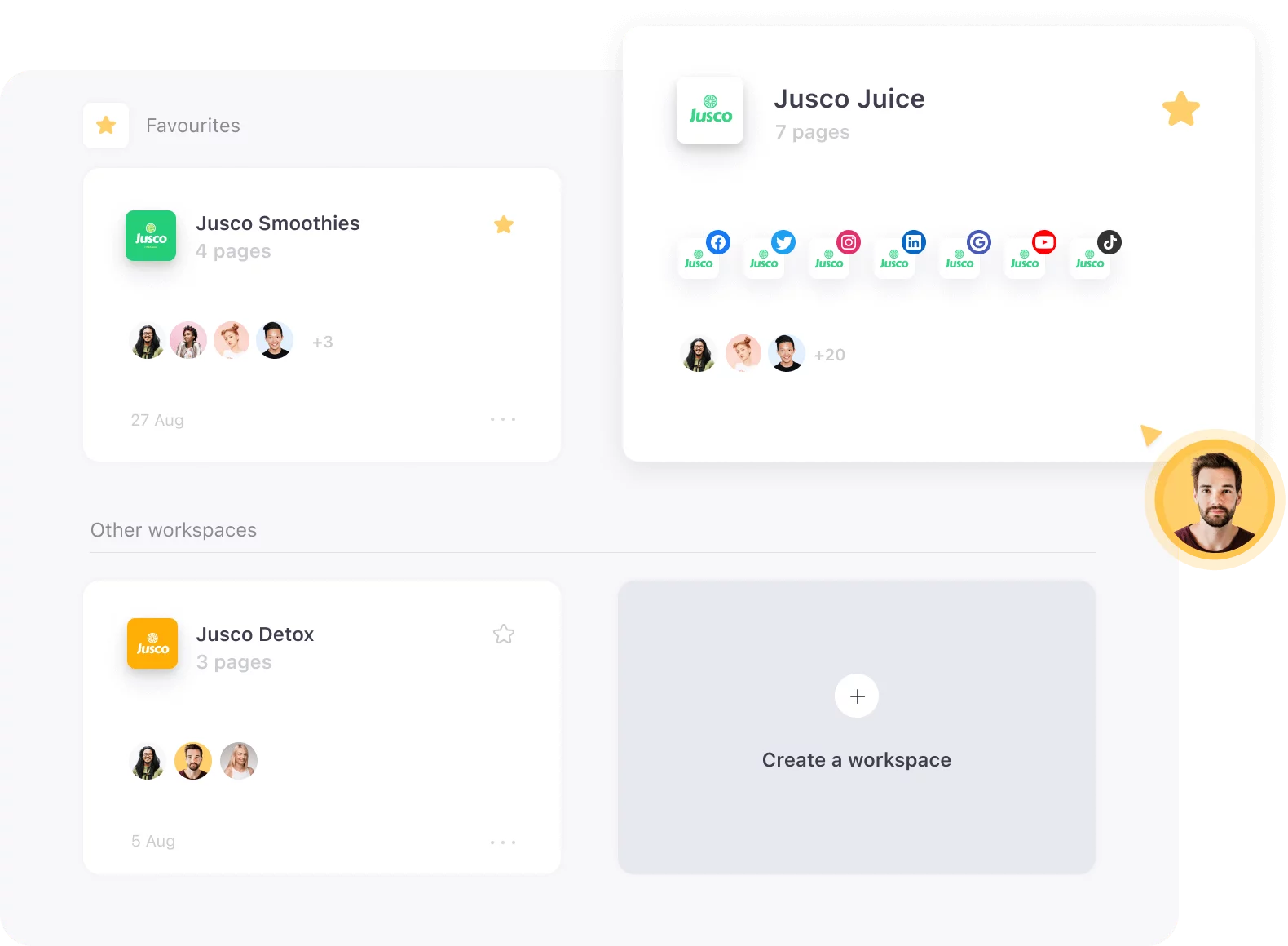 Add labels by topic, campaign, brand, favorite color, or anything you can think of.
Filter social media posts by date, status, file type, and labels.
Choose the right views for your content, with no limits.
Use our Media Library to store your files and keep track of where they've been used before.
Planable never keeps you waiting 😉
Our customer support is stellar. 4.7-stars-on-Capterra stellar.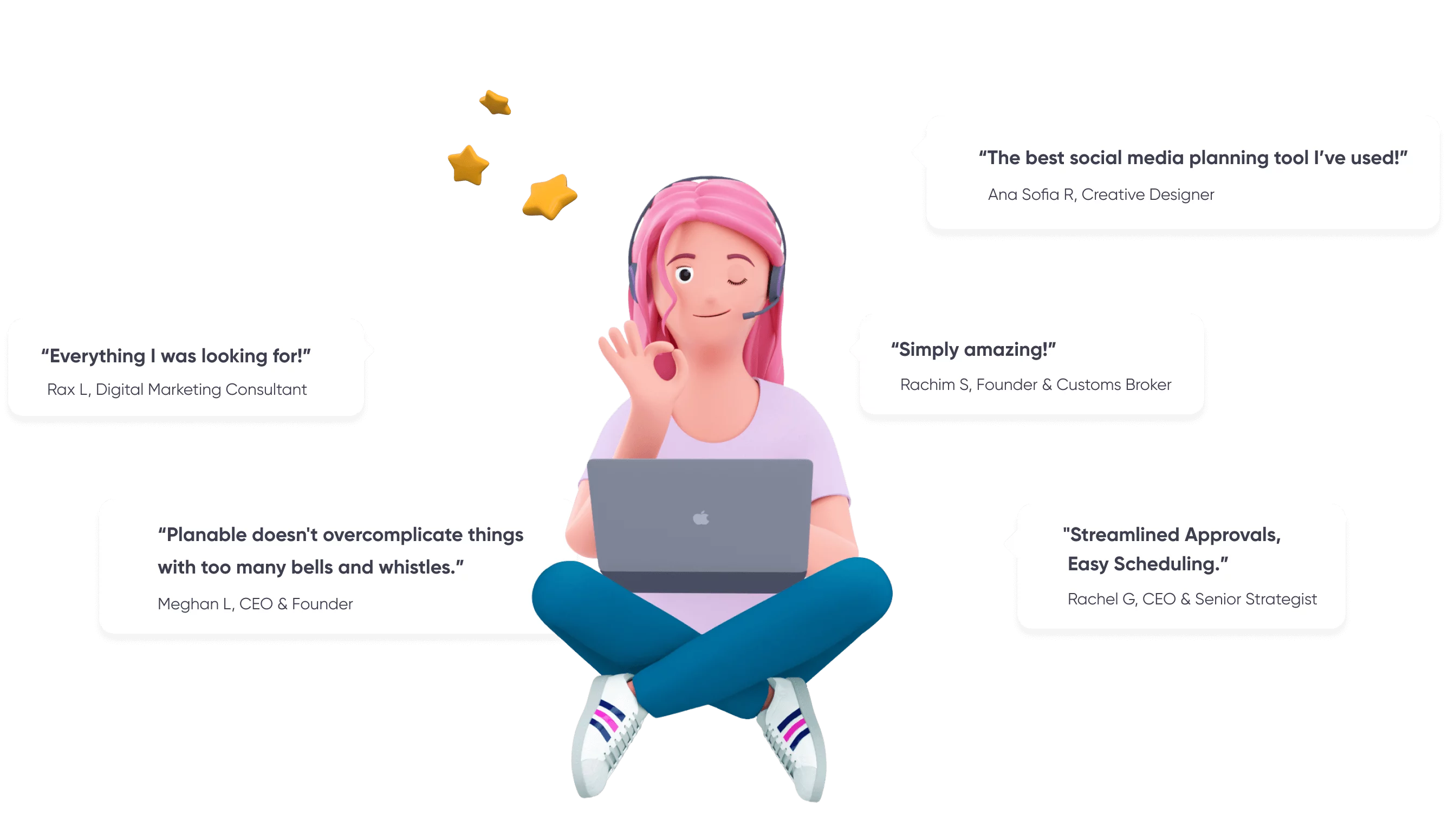 Commit when you're ready. No time limits. No credit card required.