What is the best GainApp alternative?
If you're looking for an alternative to GainApp, you've come to the right place. Here's why Planable will help you and your team be more productive, simplify your collaboration processes and raise the bar in the social media industry.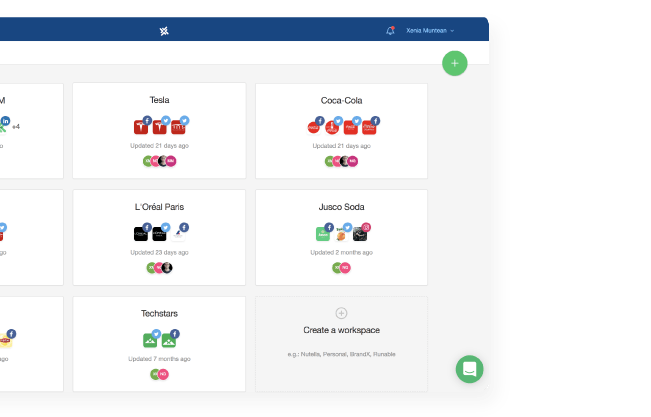 Planable is easy to use. No more complexity, no more extra steps.
– Getting started with Planable is like a breath of fresh air, there's no need for long hours of learning the software.
– In Planable you create and collaborate on your posts in the same space – no need for several clicks and separate windows just to view how a post looks like.
– Planable is not cluttered. We won't suffocate you with options and decisions.
– Your social media workflow in Planable is smooth and real-time. We keep it simple and effortless.
Get Started Now
Planable is beautiful and accurate.
– Creating a social media post doesn't have to be an endless form. Choose your words and assets and click Done. That's it.
– Get creative in a simple space. Choose gifs directly from Planable with our Giphy integration. Use shortcuts to add emojis.
– Our timeline view brings visibility to your campaigns – allowing you to see how all posts look together in a feed view.
– Want to plan while having the big picture? Create your posts without a date and drag & drop them in the social media calendar.
Try it now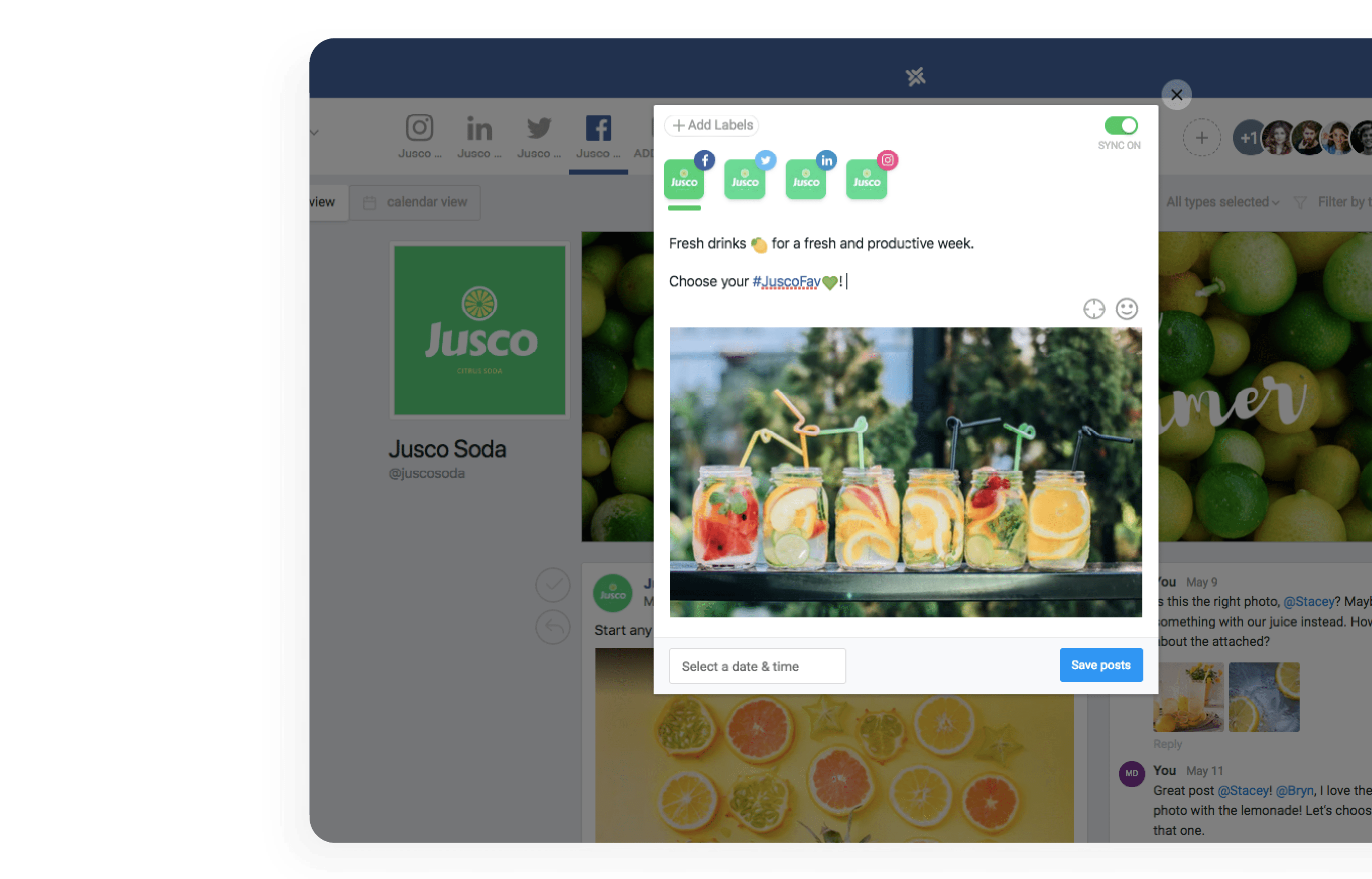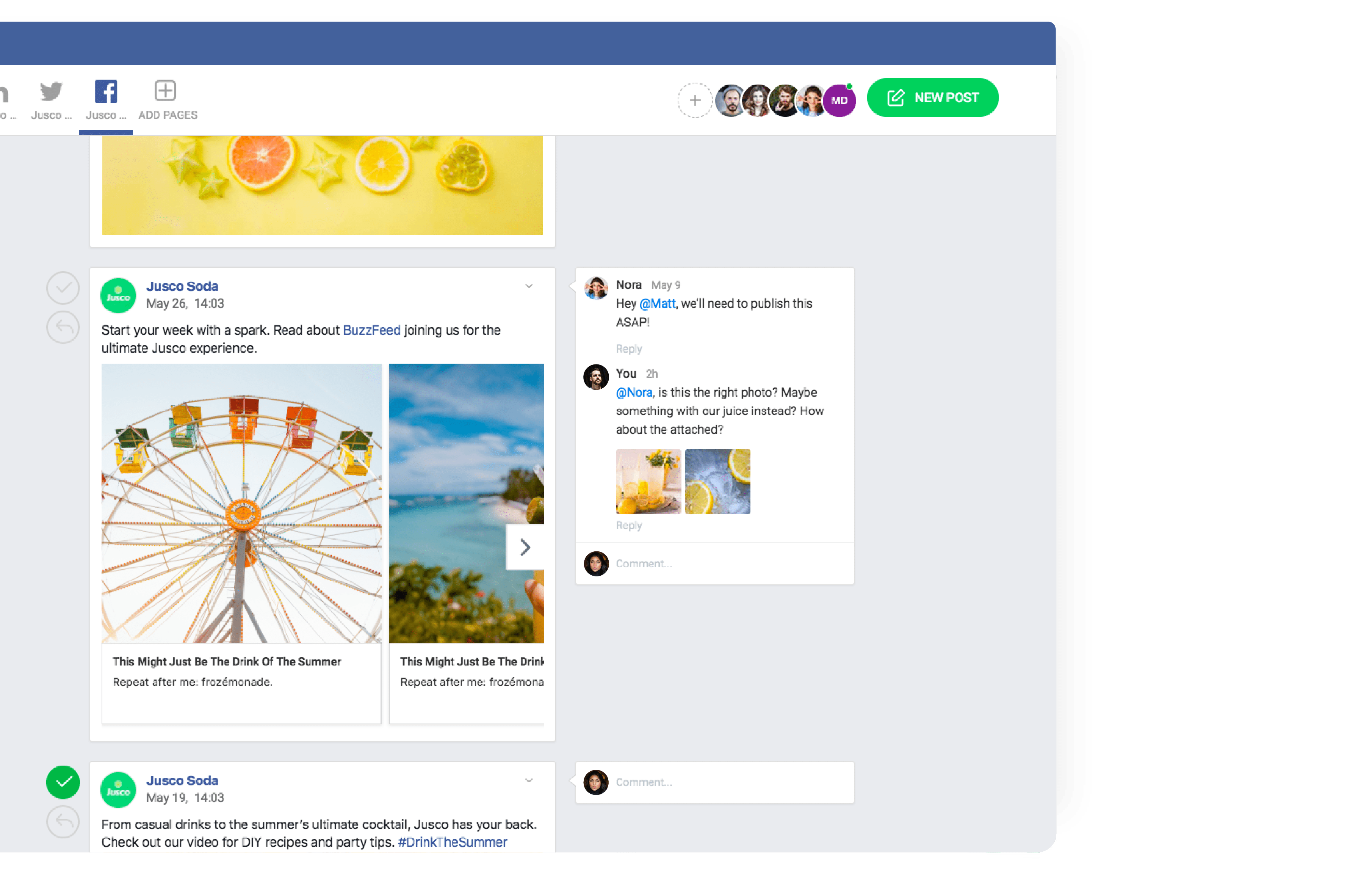 Planable enables you to collaborate at the speed of thought.
– With Planable everyone can work together on the same page at the same time.
– Iterate on social media posts in real time – when someone is editing the content calendar, you can see the changes straight away.
– Add comments and resolve them as you implement feedback.
– Attach files to your comments to make your suggestions clear.
– See the feedback in context – right next to the post itself.
– Your agency clients can approve posts with one click in one space.
Sign up for Free
"It is legit beautiful. Really different from what is out there now, especially if you manage a bunch of social media accounts."
Beverley Theresa | hellobeverly.com
You'll still enjoy the features you're used to.
– Create your posts for Facebook, Twitter, and LinkedIn.
– Schedule social media posts directly from Planable.
– Design the perfect posts in all shapes and types (carousel, thumbnail, video).
– Collaborate with all users and approve your content calendar.
Get Started for Free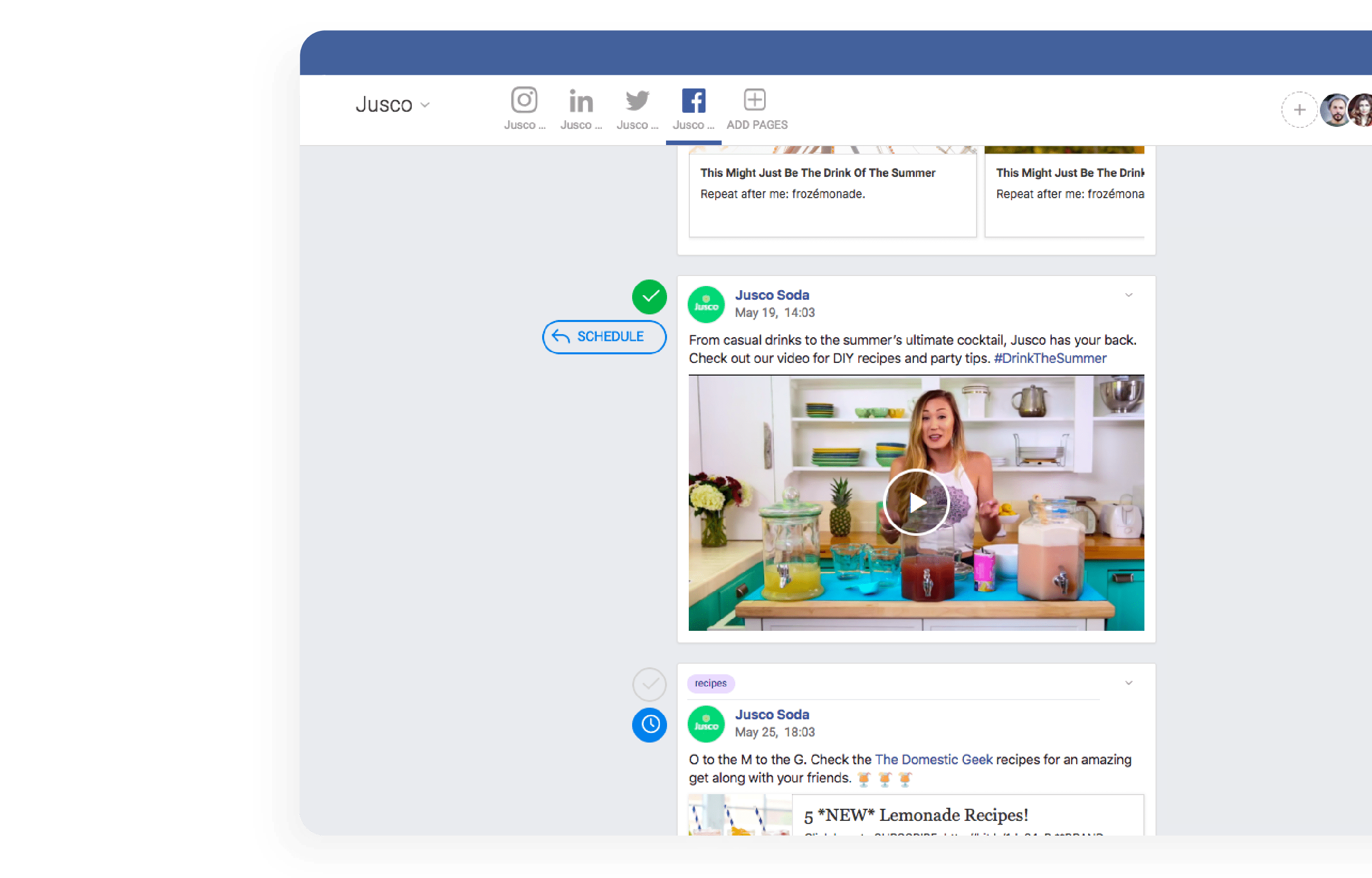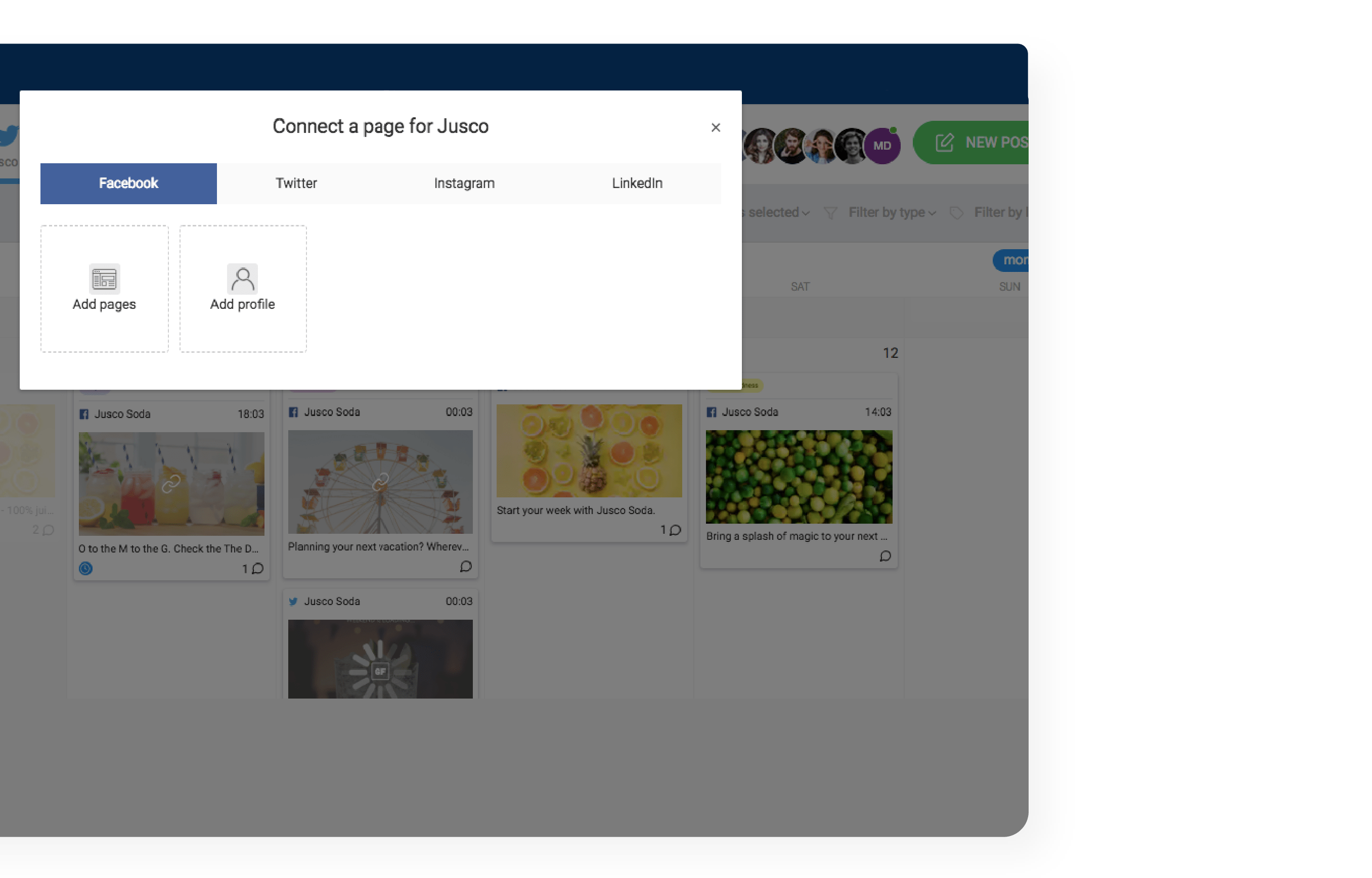 You think switching is hard? It takes seconds. Literally.
– Set up your workspace and brand in a few seconds.
– You can connect all the social media accounts with one click.
– Invite your team members and clients in seconds.
– Assign different roles for each of your teammates and clients.
– Everyone will love the new experience. Pinkie promise.
– Best for a digital marketing agency, advertising agency, marketing team and social media freelancer.
Switch today
Planable vs. GainApp prices