Remember how we used to say "I want to become an astronaut when I grow up"? That's in the past now. Kids want to become digital content creators nowadays. To be honest, it's way more achievable. I'm not saying it's easy. These kids are still aiming for the stars. After all, a great piece of content can become viral and bring tons of traffic, thousands of followers, powerful recognition, or 5-star reviews. Digital goodies everybody wants.
Before jumping into topics such as niches, trends, tools, and jobs, let's start with the basics. I'm talking "what on Earth is a content creator?" kind of basic. You've probably heard about content creators way too many times by now. Most likely on Instagram. A lot of influencers describe themselves as content creators. Like those digital nomads you see traveling the world, taking breathtaking pictures, drinking cocktails, and producing video content for thousands of followers. Livin' the dream. La vida loca. Soñando con los ojos abiertos. You get the point.
On the other hand, there are also big companies looking to hire content creators. They're supposed to grow the brand through flawless articles or high-converting explainer videos. But aren't these the same content creators who're busy traveling the world and uploading amazing videos on their extremely popular Youtube channels? I thought that was their full-time job. It's a bit confusing, isn't it? Doesn't have to be. Let's take it step by step.
What is a content creator?
Definition
A content creator is a person that creates content. My friend, Captain Obvious, paid me a visit earlier and suggested writing that. I'm talking about producing any entertaining or educational material that is suited to what a specific audience wants or needs. This content can take many forms. Blog posts, newsletters, videos, photos, ebooks, podcasts, infographics, comprehensive online courses. You name it.
A content creator's role
Today, businesses need content creators to attract new customers and engage existing ones on the brand's behalf. Sometimes, content creators work on building their own brand, hence all the traveling and delicious 9 AM Margaritas that we see on Instagram. Everyone's selling something. In order to sell, you need compelling content that will attract followers. Seems pretty straightforward, right?
Joe Rogan is a great example of a successful content creator. He saw the huge potential of free audio and video podcasts and created
"The Joe Rogan Experience"
, which had over 190 million monthly downloads in spring 2019. In addition to his podcast subscribers and YouTube viewers, Rogan has 10.3 million followers on Instagram, 2.6 million likes on his Facebook fan page, and 6.4 million followers on Twitter. Now, how much would a brand pay for these numbers? Ask Spotify. 
A talented content creator is the mastermind behind what we read, watch, tag, save, share, and interact with. Content creators play an essential role in growing the brand's online presence. According to
"Content Marketing. Behind the scenes"
report by Planable, 45% of marketers produce over 5 pieces of content per week and publish over 11 social media posts during the same amount of time. Users are hungry for fresh content. And brands are willing to satiate that hunger. That being said, those same brands have to be ready to credit content creators properly using some sort of author bio.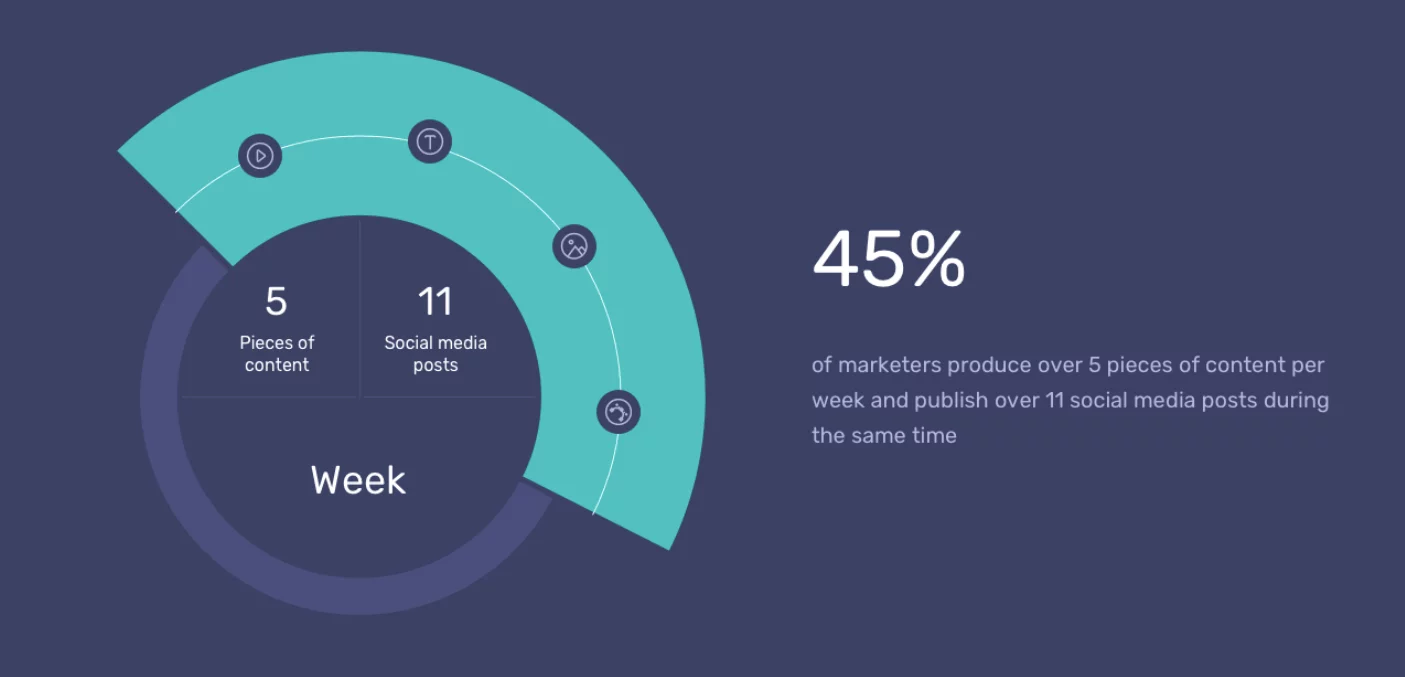 Them skills
Content creation isn't just about posting pretty pictures on Instagram and finding the right hashtags. Becoming a good content creator is no walk in the park. Like any other role, this isn't for everybody. I'd say the key to achieving success requires you to have an audience-first mindset. Specialist of EssayTigers advises to do thorough research, study your audience, understand what they're looking for, come up with something fresh and useful, fail many times, improve your strategy, repeat, and succeed. Great content creators don't exactly produce the content that they or their friends would enjoy and hope for the best. They go for what the target audience needs in order to click on that subscribe/share/follow/buy button.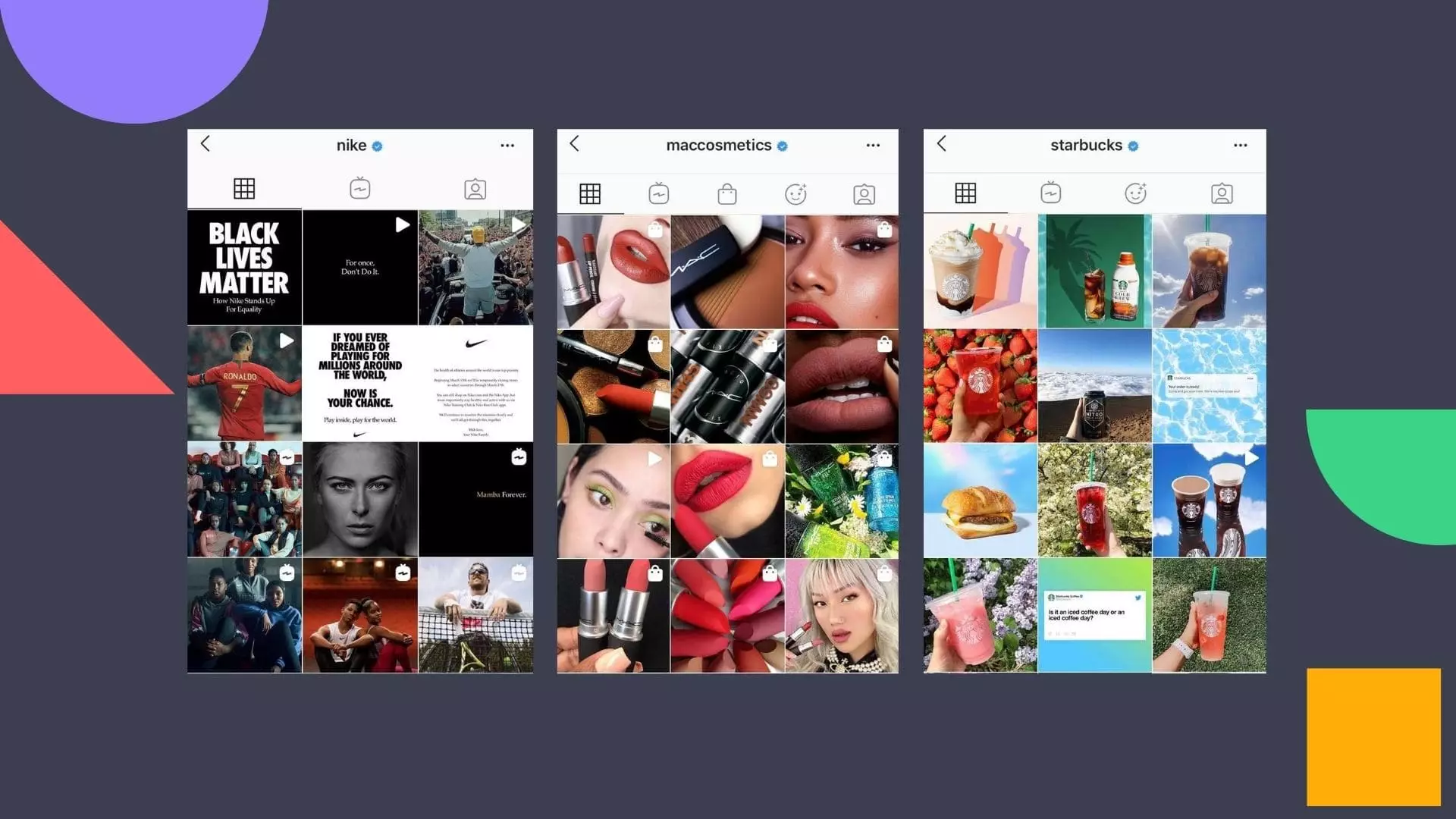 How do content creators manage to stay up to date with everything that's both fresh & useful? This question leads us to skill number two.
Curiosity
. You'll want to stay in the know about everything new and exciting that's happening in your industry. Constantly read about trends, regulations, opportunities, and obstacles. The more you know, the more you can put yourself in your followers' shoes. This is how you'll be able to create a valuable piece of content that will be the answer to all their problems. Even the ones they didn't even know they had. 
Last but not least, flex that content creation muscle. If you don't use it, you lose it. Joe Rogan's podcast has over 1500 episodes. On average, each episode lasts more than 2 hours. Let that sink in. Success doesn't come overnight. Writing's no different. Research by
Orbit Media
shows that bloggers who write more (either in length or in frequency) are more likely to report strong results. The bottom line is that practice makes perfect. It doesn't even have to be perfect. Just show up and flex that content creation muscle. You'll see the results
soon
at some point.
I didn't say anything about flawless grammar, hands-on experience with content management systems, or familiarity with SEO. The list is long, my friends, but I trust you already know the most obvious requirements. I really believe that having an audience-first mindset, staying curious, and flexing that content creation muscle will get you far.
How to become a brill content creator
Whether you want to start your own business or dream about working for a cool brand, these 3 pieces of advice will come in handy. 
Find your niche & voice 
Here's the deal. You can't know everything about anything. The good news is that no one expects you to be an omniscient guru. You just need to figure out what makes you lose track of time and explore that. 
For example, Swedish YouTuber,
PewDiePie
started his YouTube channel back in 2010, primarily posting Let's Play videos of horror and action video games. Over time, his style of content diversified, but he started by creating content that he was genuinely interested in. The Youtube content creator now has 106 million subscribers.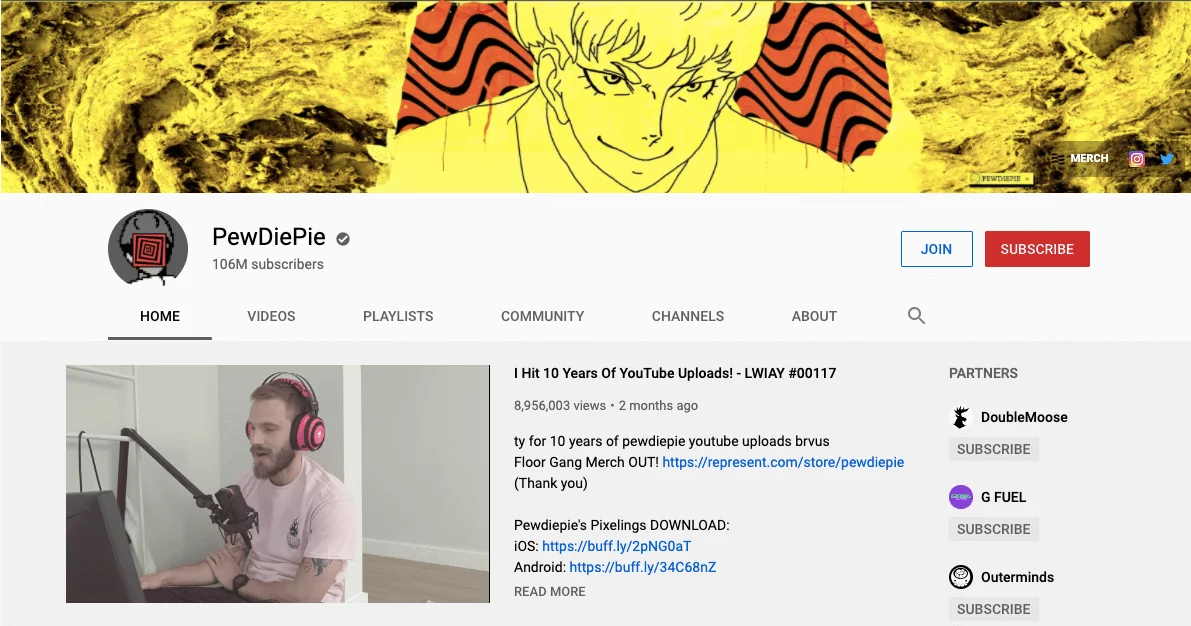 Finding a niche may not be easy, but it's worth it. People crave authenticity. They trust recommendations that come from thought leaders. This is why brands turn to influencers who can suggest products and services to their loyal audience. With more than 25 million businesses using Instagram to reach their potential customers, content creators can trust that there are potential collaborators out there for whatever they choose to specialize in. Yeah, sure, you may not reach
Camila Coelho
's number of followers if you decide to go for an Instagram account in fashion. It's a crowded space. That doesn't mean you can't find a niche inside that niche and still get to add those wonderful shoppable tags that make buying featured products (too) damn easy.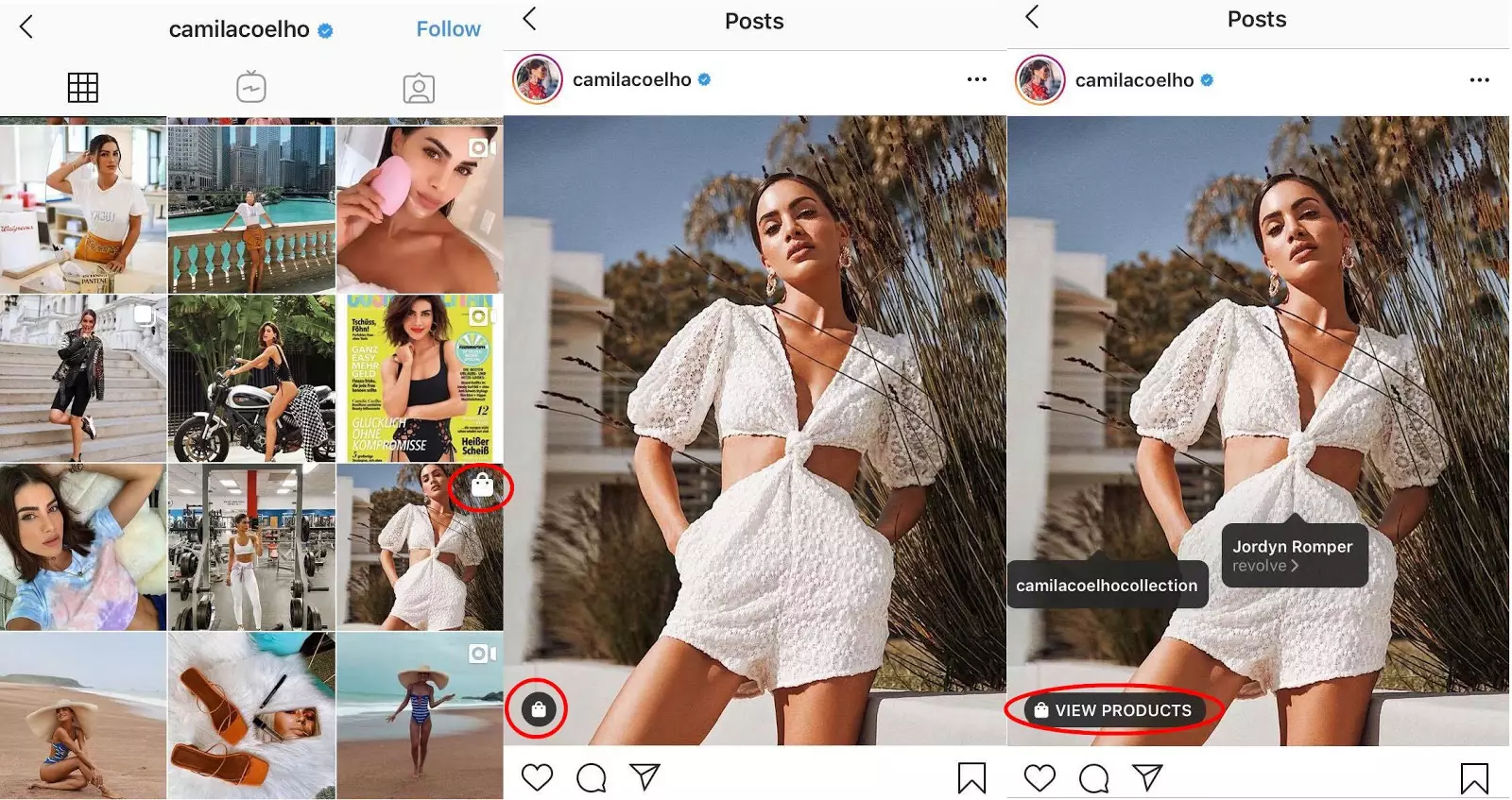 This is also true for brands. At Planable, we believe in being absolute specialists. Our specialty? Collaboration. You wouldn't use your pocket knife for a job that required a precision drill, would you? You wouldn't use a collaboration tool for your analytics either. Our laser-sharp focus is on keeping our customers' workflow as smooth and seamless as possible. On minimizing wasted time. So our content naturally focuses on marketing teams, efficient collaboration, and social media. We're great but we're not for everyone. And that's ok.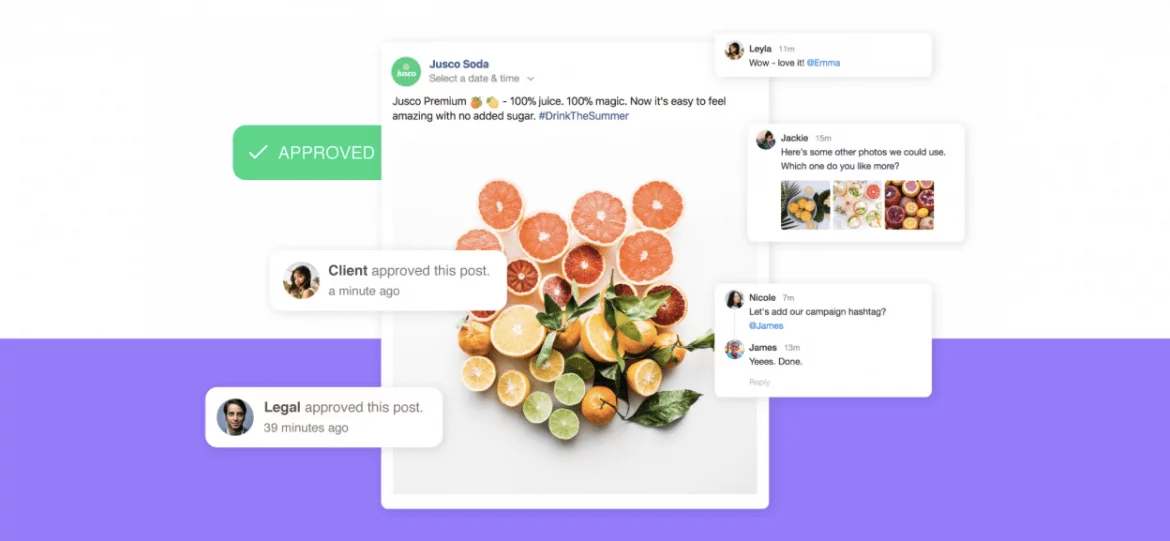 After deciding on your niche, don't hesitate to let your personality come through! People appreciate genuine content. Whether you're working on a company's brand voice or your personal Youtube channel, remember to keep it simple. It's not always about finding the biggest words. It's about adapting your message and tone of voice to the audience you're after. Try communicating your ideas as naturally as possible. It's what sets lovable brands apart from fads.
Practice every day
Wanna write the best converting articles? Write some more. Wish you could take awe-inspiring photos? Put that camera to work. No one was born with amazing video editing skills either. So practice, practice, and then practice some more. Consistency is key and no doors are gonna open for you if you don't knock every day. I just made that up, but I'm sure it makes sense. For some. 
Don't be afraid to ask for people's opinion on what you've done so far. Feedback is a powerful tool that you can use to improve. You're creating content for strangers. You don't have the luxury of pretending that you don't care what others think. 
Build a routine. Here are a few things you could include:
keep an eye on what your audience is sharing

set aside some time to learn (it can be anything from taking an SEO course to reading at least one marketing article every day)

actively engage with your audience through comments & messages

monitor brand mentions and trending topics

update old content from time to time
Use social media to connect with your tribe 
This is where your audience hangs out. If you look closely, they're literally showing you everything you need to know. What they wanna wear, where they want to go, the conversations they wanna have. Their struggles and their happy moments. 
Listen to them, engage in their conversations, offer solutions to their problems. Use content as a way to address their needs. If you wanna sound like everyone else in your industry, go ahead and just make broad assumptions of who these people are and what they want. 
Badass content creators focus on providing value. To reach that point, follow these simple steps:
there are currently over 400 online experiences on airbnb right now. as that number grows, we'd like to know: what experiences would you like to see?

— Airbnb (@Airbnb) June 26, 2020
encourage your audience to express their opinion regarding your brand (ask for reviews or create a hashtag so you can easily follow everything they share)

incentivize people to do what you want by offering giveaways, discounts, or free resources
Now that you should have some valuable info on what people want from you and think of your brand, it's time to create something useful. It can include tutorials, tools, blog posts, infographics, downloadable guides, mini-courses, webinars, helpful email sequences, and much more. Of course, as you start to engage with a lot of people, remember to follow online safety guidelines such as not disclosing information that can compromise your location, and keeping your IP address hidden with VPNs. With all that out of the way, you can go ahead and let your creativity roar!
Social media tools every content creator needs
So we've decided that using social media to connect with your audience is a must. The good news is that there are tools out there that make your work easier. You're not alone in the social media game. Everybody needs a little help and these platforms offer just that.
1. Hashtagify.me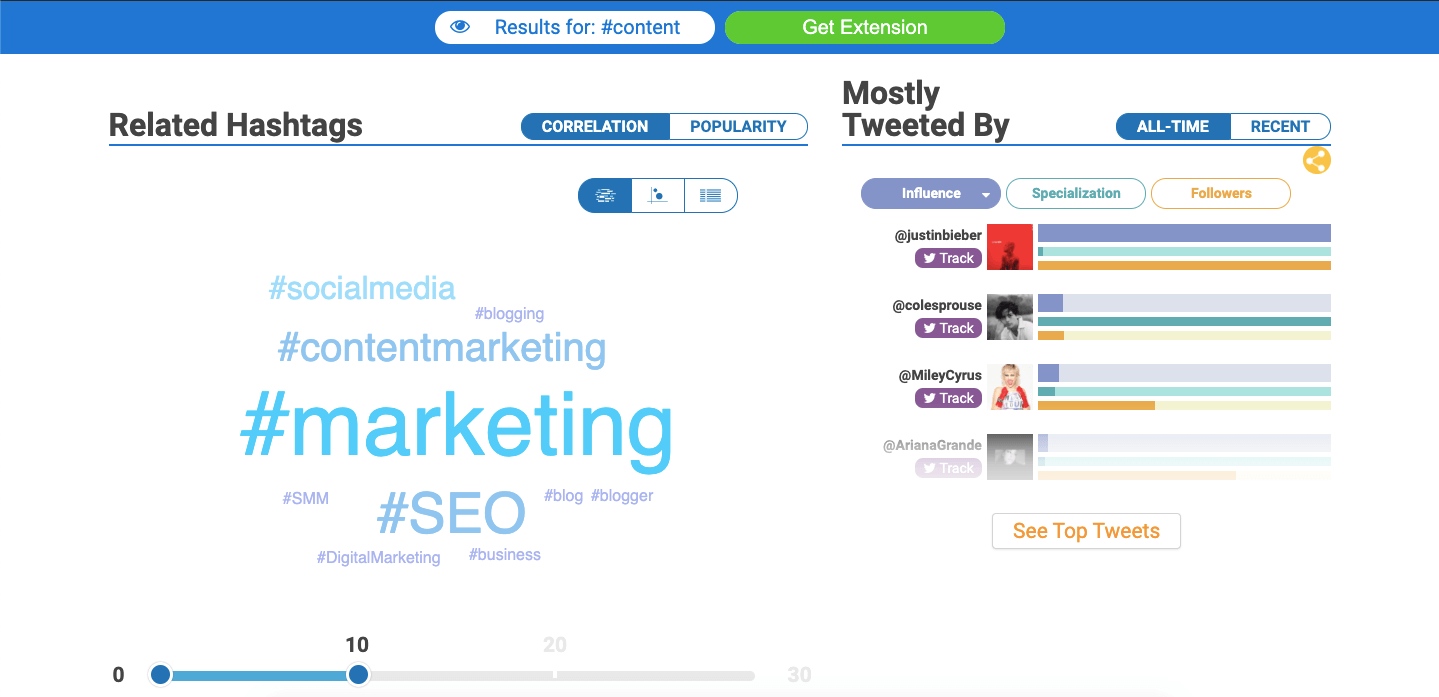 If you're active on Twitter & Instagram, this tool resembles your future best friend. It allows you to find the best hashtags to reach your audience, gives you custom suggestions, and helps you get to know your influencers and competitors better. Fun fact: since April 2011,
hashtagify.me
analyzed 8,472,311,405 tweets, collecting data about 12,412,106 hashtags. 
Price: 29$/mo +VAT
7-Day free trial available ✅
2. Canva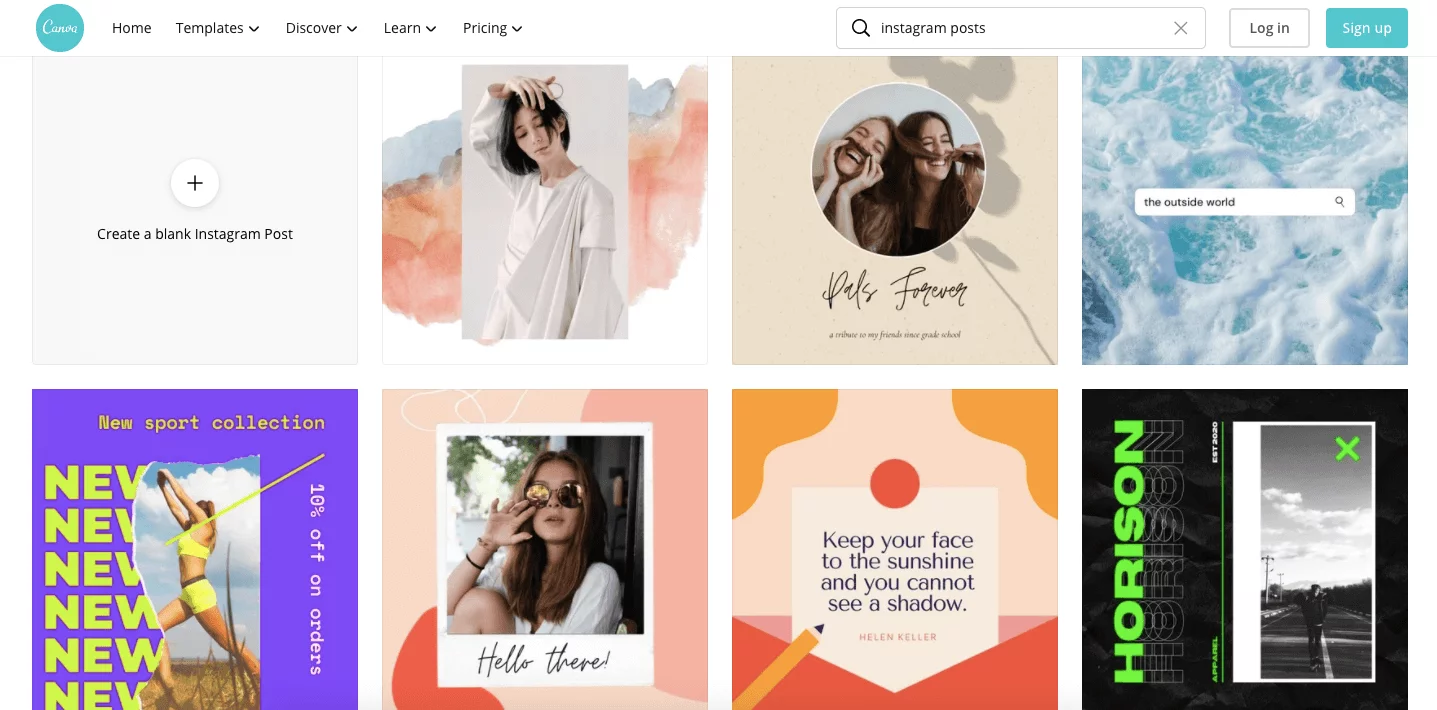 It's one of the most popular tools for creating social media graphics out there. And there's a good reason for it.
Canva
allows users to create high-quality images quickly using layouts, templates, and design elements. Designing cool images for Instagram, Facebook, Twitter, and even your email newsletter is definitely easier with this drag-and-drop tool. 
Price: $9.95/user/month (billed annually)
Free plan available ✅
3. Planable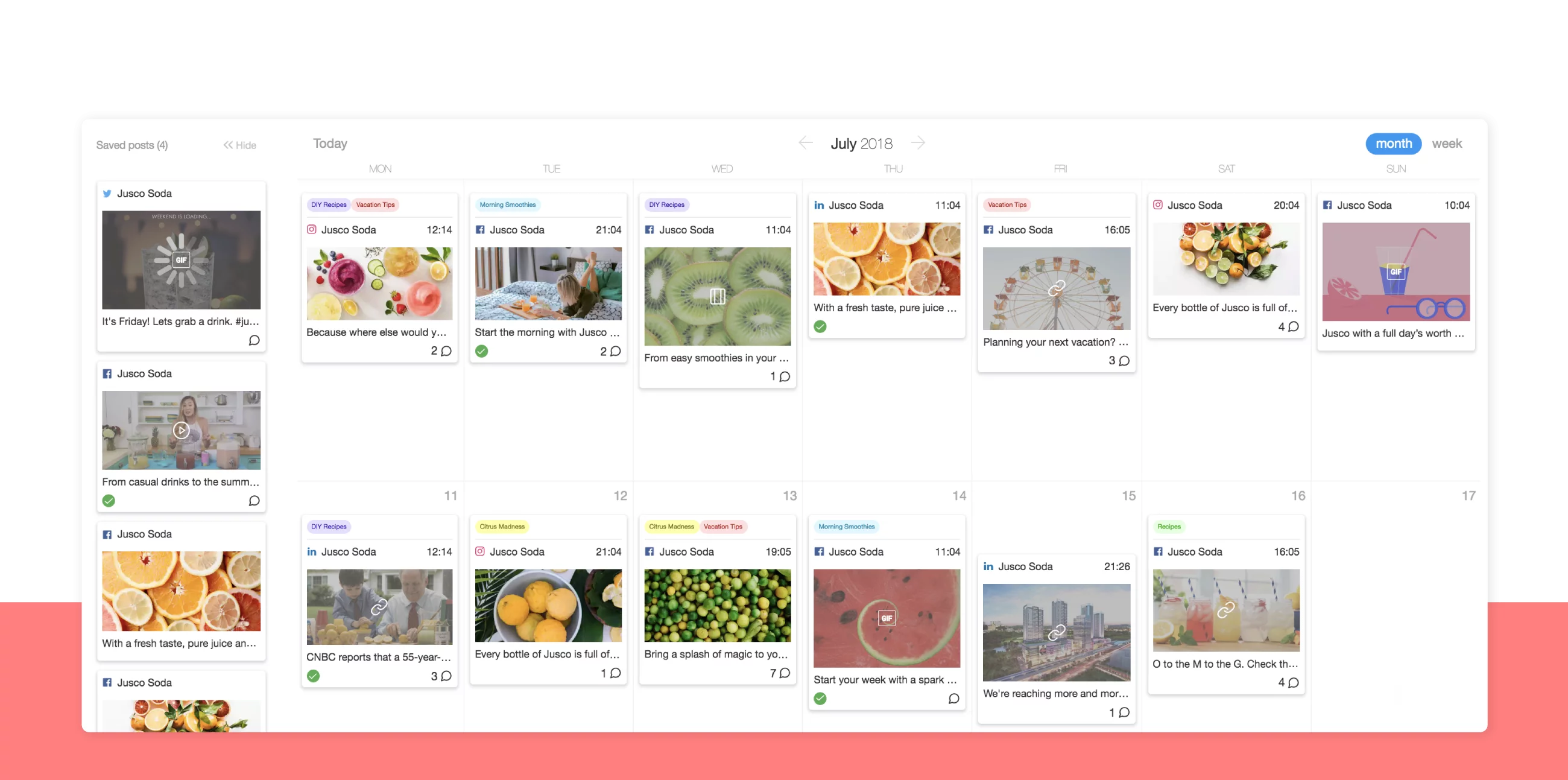 With Planable, you can create, preview, approve, schedule, and publish your social media posts. As a successful content creator, you'll most probably end up collaborating with other stakeholders. Let's say you're an influencer and the brand that's sponsoring your post wants to approve it beforehand. Or you're a content creator working for a multinational company and the legal department would reaaally appreciate it if they could review the posts before going live. Whatever the situation, Planable makes collaboration ridiculously easy.
Give it a spin
.
Price: $33/month (for 3 users) billed annually
Free plan available ✅
Content creator jobs
If you want to make this content creation thingy your regular job, it's time to open LinkedIn and dive in. The first thing you'll notice is that there are very different job descriptions for each content creator role. Some employers want someone who writes, others think only about video. Often, companies wish for an all-in-one kind of person. Someone who writes over coffee, edits a video 'til noon, takes a couple of instagrammable photos after lunch, and edits everything before sunset. It's your call. 
Some of the main responsibilities include:
research and plan out effective and engaging content ideas for industry-related topics

coordinate with the design and marketing teams to create eBooks, blog articles, social media posts, or video content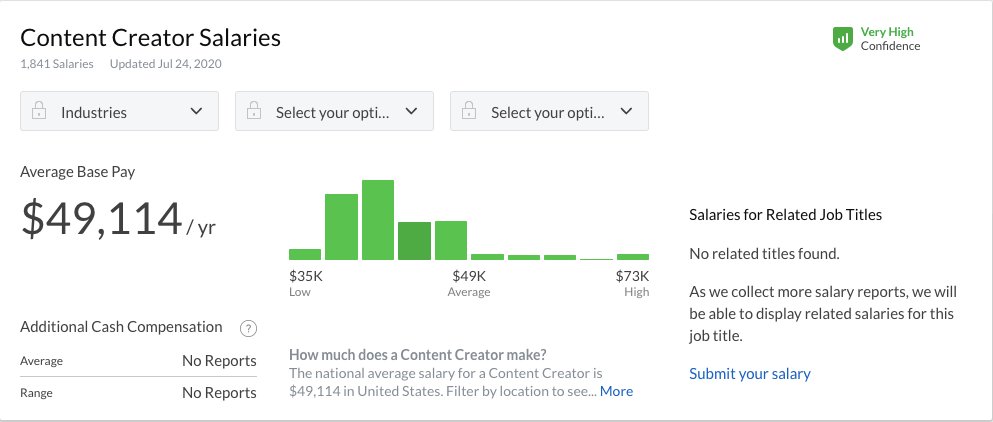 According to
Indeed
, the national average salary for a content creator is $49,114 in the US. However, based on your skills and experience, the salary varies quite a lot. For instance, some businesses are more specific and look for "social media content creators", "video content creators", "visual content creators", and so on. Think about what role suits you best and explore that.
Emerging trends. What the future holds
We went through the ABC of becoming a content creator, had a look at some useful tools, and talked about $$$. High five! To end this article in (my) style, let's grab some popcorn and look at what the future holds.
The rise of video in content creation
I bet you saw that one coming. Video is effective, so it's here to stay. According to
The State of video marketing 2020 report
by Wyzowl, 80% of video marketers say video has directly helped increase sales. YouTube remains the most widely used platform, with 85% of video marketers having used it in 2019.
The number of businesses using video as a marketing tool, overall, has increased from
61% to 85% since 2016. This means there are lots of opportunities for video content creators to leverage.

Ultra-targeting does wonders
There's no shortcut here. You have to do proper research. There's nothing more annoying than a business that sends you the wrong message because of bad targeting. Like a brand assuming you have children just because you're 30 and bombarding you with baby gear-related ads. Ok, maybe some things are more annoying than that. 
Ultra-targeted content involves hours spent stalking your audience. If you wanna create content that speaks to them on a deeper level, do the work. We, at Planable, know the frustration that comes with messy spreadsheets, back and forth emails, and chaotic workflows. We can relate to our audience's struggles because… well, we've experienced them ourselves. But we also talked to a lot of marketing teams. So we use that in our content to reach more people with the same problem.
Personalization, the cherry on the cake
So you've studied your audience. You know what those people like to have for dessert, what their nickname was 15 years ago, and where they like to shop. It's time to craft some personalized content that will make them wonder if you actually stalked them. 
Don't focus on what you want from your audience. Focus on
their
needs and interests. According to
HubSpot
, 74 percent of online consumers get frustrated with websites when it shows content that has nothing to do with their interests. Why do we love Netflix and Spotify? One strong reason is that they provide recommendations based on what you've watched and listened to in the past. We feel understood.
90% of the most successful content marketers put their audience's information needs first over their promotional message, according to Content Marketing Institute's
B2B report
. It's time to start creating content that's tailored to your audience. Respect their time and you'll soon enjoy the benefits.
I'll leave you with a nice scenario that Jesus Meca of Real Focus Marketing
mentioned
:
"If you create the right message and help your customers create video reviews for your brand, you will create an army of mini-influencers that will help you create more exposure for your brand."
Enjoyed the virtual popcorn? Me too. Before we say goodbye, I just wanna add something. I really hope you reached the end of this article thinking "hey, that was useful. And sometimes, somehow funny… Mostly useful though". 
Alright. My job is done here. Now go ahead and flex that content creation muscle.