Wondering if you can schedule Reels on Instagram? With Planable, it's possible to schedule Reels for Instagram. Collaborate with your team and get approvals from all stakeholders with the best Instagram Reel scheduler on the market.
IG Reels are growing ever more popular. And it's not just Gen Z who's scrolling and consuming Reels on the daily. Echoing the success of TikTok, Instagram is constantly improving Reels and adding new features.
Here's how easy it is to plan, schedule, and publish your Reels in advance for free:
Sign up to Planable. It's free, it only takes 30 seconds and you don't need a credit card.

Configure your company and workspace. (Optional: add collaborators or connect your social media profiles)

Click compose from your Instagram page within Planable.

Create and schedule your Reels.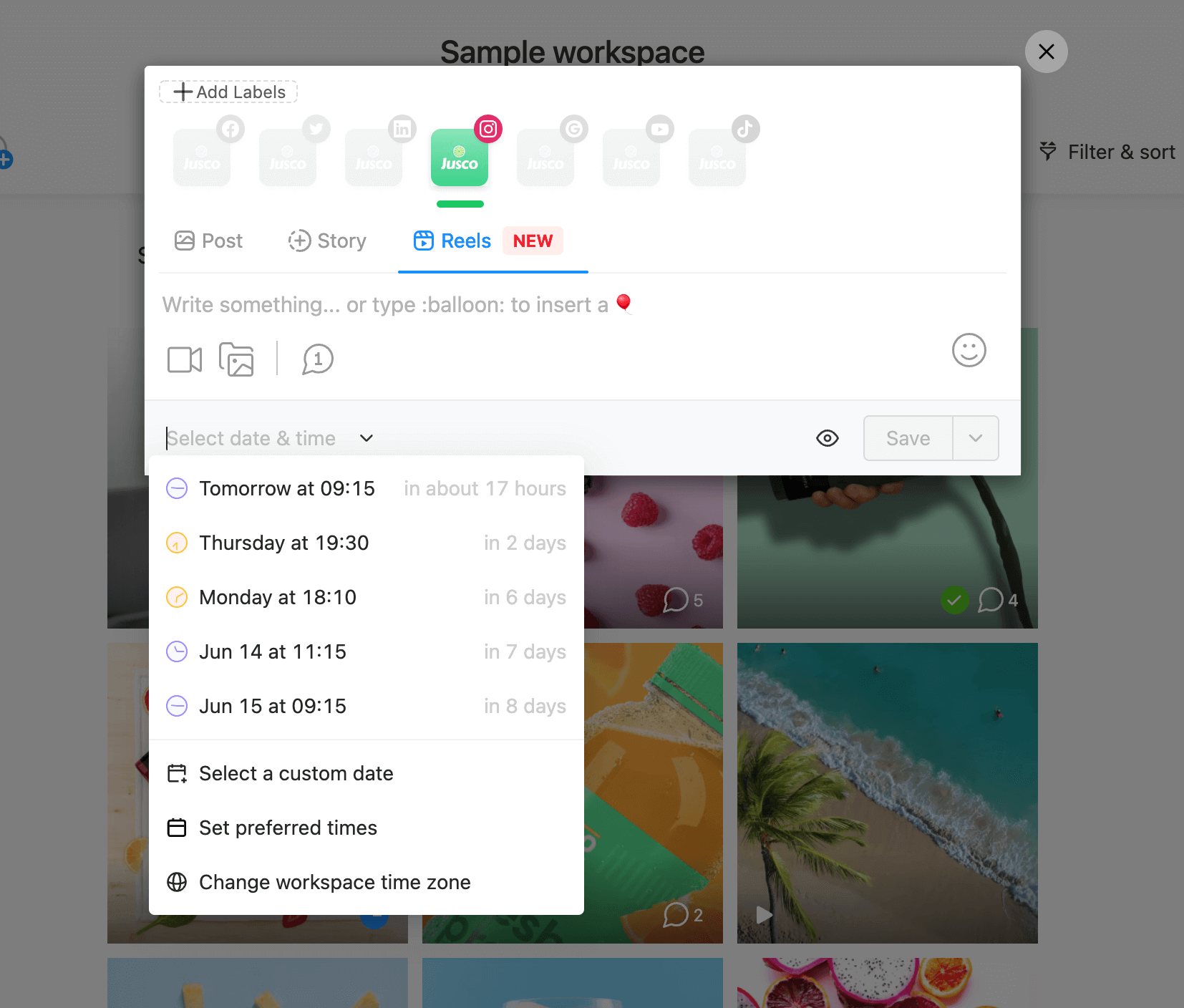 Choose the perfect publishing time for your Reels and never miss peak engagement times ever again.
When the time comes, you'll receive a notification on your mobile device to publish the post, and you'll be redirected to your Instagram account. Download the iOS app on the AppStore or the Android app on Google Play to publish Reels to Instagram with Planable.
Why use Planable as your Instagram Reel Scheduler?
If you're a social media manager or an agency with multiple clients, Planable helps you schedule Reels on Instagram, collaborate with others, and get reviews and approvals all in one place.
plan your feed in advance with pixel-perfect previews

share upcoming posts with colleagues, clients, or stakeholders

set multiple layers of approval (or none)
Instagram Reels Best Practices
Here's what you need to keep in mind when you're creating and scheduling Reels:
Q: How long can Reels be? A: 90 seconds.

Q: What format can Reels be in? A: MP4, .mov.

Q: What ratio do Reels need to be? A: 9:16 or 1080 pixels x 1920 pixels or vertically full screen.

Q: What is the in-feed ratio for Reels? A: 4:5 or 1080 X 1350 pixels or portrait.

Q: What is the in-feed crop for Reels? A: crop the top 15%, and the bottom 15% off your Reels video.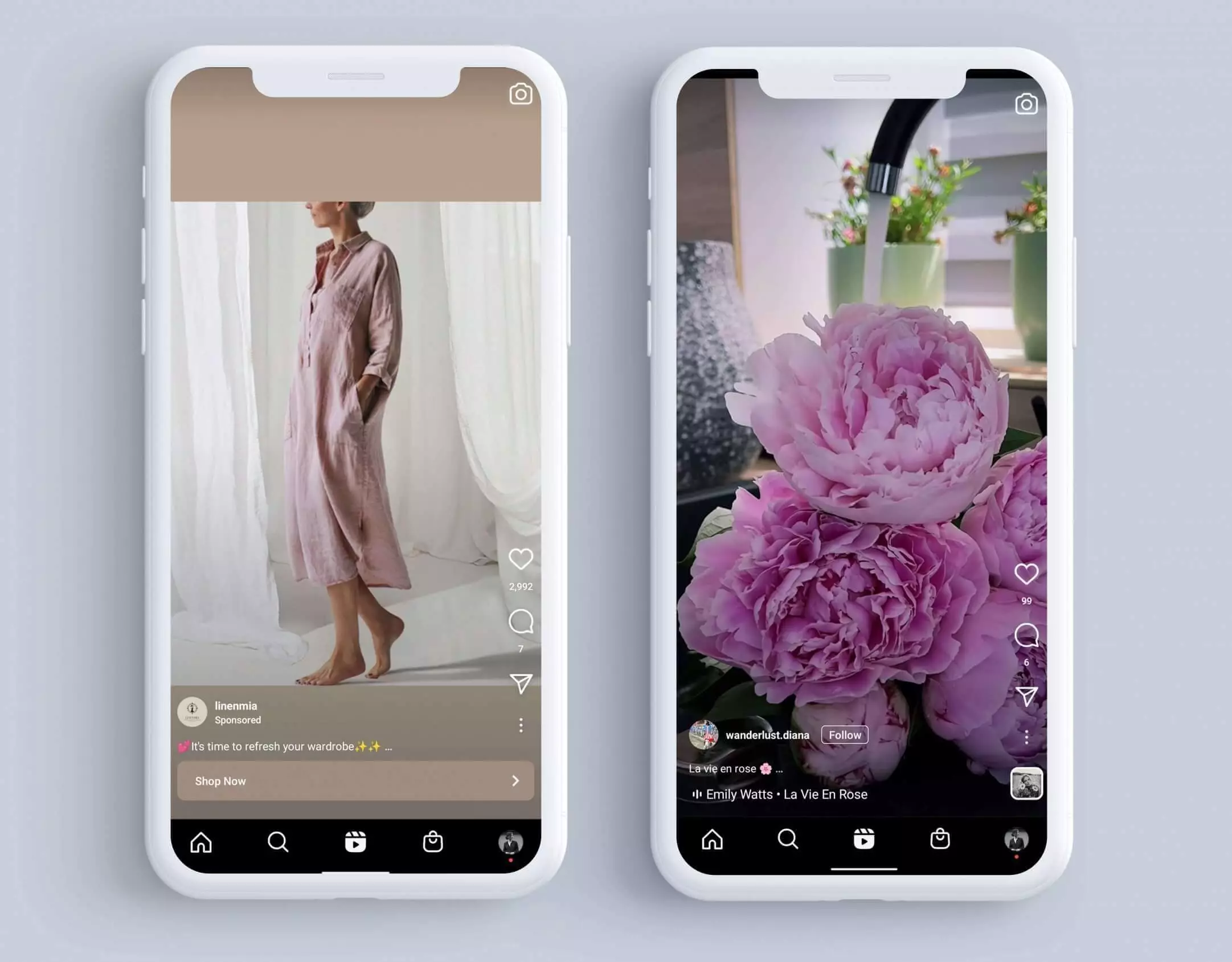 Ready to Schedule Your First Reel with Planable?
Getting started is always the hardest! But creating and sharing IG Reels can help with visibility and business growth. Here are a few ideas to get you started:
Create saveable content – when someone saves your Reel, it gives you a boost and signals that users love your content. Pro tip: encourage your followers to save your content so they can easily find it.

Publish user-generated content – make your audience feel special by reposting what they've shared with you. It's a win-win situation where you post content and your followers get a shout-out.

Share a quick tip – one of the best-performing types of Instagram Reels is sharing hacks, tips, behind the scenes or educational content. Be generous with the information and win your followers' loyalty with valuable advice only you can share.
Read our full list of Instagram Reels ideas for even more inspiration.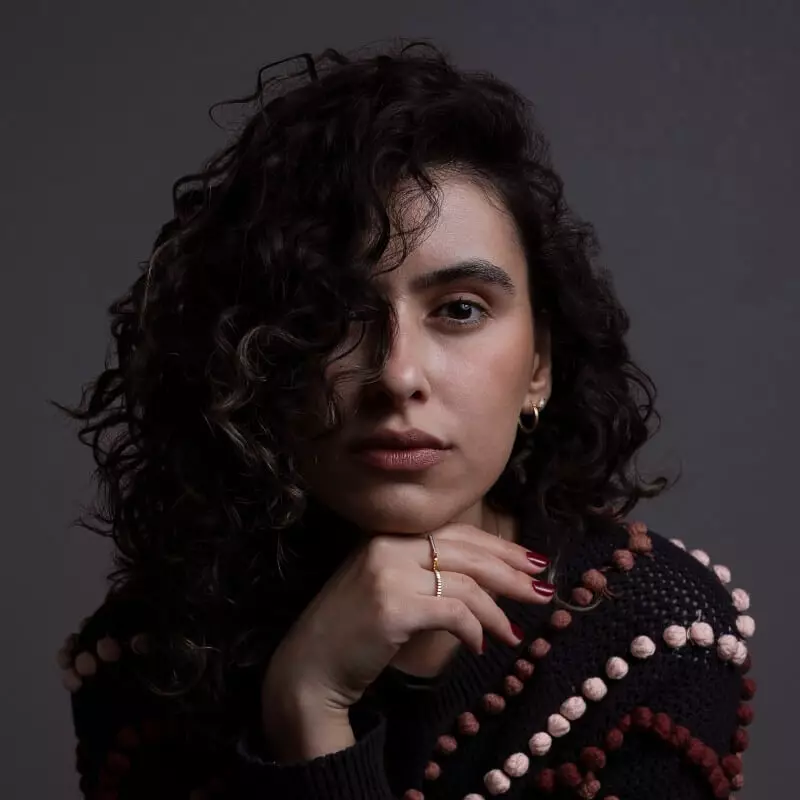 Andreea Stefan
Relentless advocate and practitioner of putting users before Google algorithms since 2016. Geeks out over everything tech SEO. Dabbles in photography and is a natural-born reader.