Money can't buy time
Unless you've got Planable
Number of workspaces?A workspace is a group of social media channels and collaborators, a place where you can organize your campaigns, workflows and assets.
$
17

/month per extra workspace after the 1st one
Number of users?The number of people involved in your social media — creators, managers, approvers, clients.
* Prices displayed in U.S. Dollars, based on monthly/annual billing, but do not include applicable taxes.
Used by forward-thinking brands & agencies across the world





















Internal/External Collaboration















Dedicated account manager










































Published posts storage?Published posts are archived after 1 year. Then permanently deleted.
Learn more →
























Dedicated account manager












More reasons to love Planable

Image editing
Get creative and start editing that image. In the same place you manage your social. Boom.

Filter & search
Pull up the content you're looking for faster than you can say "I hate spreadsheets."

Approval workflows
Keep work flowing smoothly from one approver to the next WITHOUT endless pinging or micromanaging.

Customer service
Access real people who can help you through real concerns. Ping us anytime. Sleep is so 1992.

Permissions
Decide what level of involvement each person can — and can't — have. Comes in handy. Maybe a little too handy?

Security
Relax, knowing your content is encrypted, secure, and backed up daily. We got your back.

Version history
Restore old versions of your post with one click. No more worrying about your cat Snuffles making changes without asking.

Notifications
Get notifications when posts are reviewed, approved, or published. It's like social media for your social media. So meta.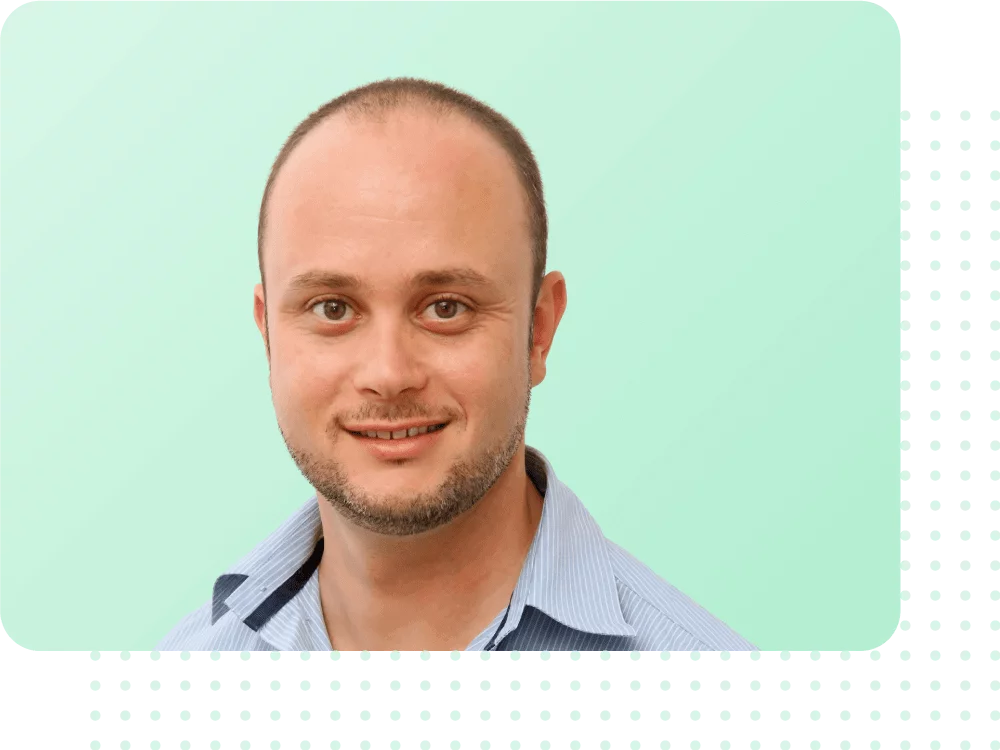 "Instead of managing content, I'm creating it"
My social media management was a mess and took too much of my time. After Planable, I had more time to concentrate on content rather than on managing the content.
What's a workspace?
A workspace is a digital collaboration space where you create content as a team. Like a party room — just virtual, productive, and no awkward small talk.
You can: create, review, collaborate, publish, and more, all in one place.
Each brand, company, or client gets its own PRIVATE workspace.
If you have 3 clients, you'll need 3 workspaces. If you're a brand with 4 regions managed separately, you'll need 4 workspaces.
You can add separate pages to your workspaces. (For best performance, we recommend adding up to 5 in each.)
Here's a video walkthrough.
How is Planable different from other social media tools?
Uh, because it's mega-super-awesome?!
But seriously, Planable is the content marketing tool designed specifically for smooth collaboration.
Here, a seamless workflow is not just an added plus. It's literally the whole purpose of our existence.
Our product is also super visual. Everyone can see the live mockups and scheduling calendar on their own, which means more efficient work — and more time left for work you actually like. You can compare the best social media management tools here.
Are spreadsheets really that bad?
Oh gosh yes!
Well, to each their own, but once you've experienced Planable, we're confident you'll never be able to go back to The Spreadsheet Life again.
Especially as you scale. Cuz think about it:
Using spreadsheets for 10 clients or projects may be manageable, but what happens when you get another 10? Is alllllll that copy-pasting even humanly possible? (Not to mention manually inserting links and media, and posting to each friggin' social platform separately.)
In the long run, it pays to set up streamlined processes.
Think of it like using a flip phone from circa 2002. Sure you could, but why? Why?!
Do clients count as users?
Yes. Every person accessing the platform counts as a user.
Why do I need an Enterprise plan?
At the Enterprise level, we offer tailored plans, highly personalized service, and ridiculously fast response time.
When you don't have to
– delay your content approval process
– stall a high-stakes campaign
– worry about finding answers yourself
…you save *real* time and *real* money.
If you want to feel more confident about the content you're delivering, Enterprise is for you.
What does "first 50 posts" mean?
The free plan is unlimited in every way, except for the total number of posts you can create. You get 50 posts for free, to test out Planable and hopefully fall in love with it.
Here's the gist: the free plan is there to allow you to give Planable a real try. In your own time. At your own pace. We don't put a timer on it. It can take you 14 days or 14 years, we're that patient.
Can you schedule Instagram posts with Planable?
Yes you can! You can publish Instagram posts both directly (for single image/video posts and carousels), and through our mobile app for stories (with reminders and push notifications when it's time to publish).
Which social media platforms does Planable support?
Facebook, Instagram, LinkedIn, Twitter, Youtube, Google Business Profile, TikTok, and Pinterest.
Plus, with Universal Content you can collaborate on any type of content. Blog, newsletter, ads… you name it!
Is Planable compliant with GDPR?
Short answer:
Hell yes!
Lo-o-o-o-ng answer:
Learn about everything Planable's doing to adhere to GDPR regulations right here.
What are my payment options?
We accept every major credit card. (No Paypal for now, sorry!)
Choose the yearly pricing option for a discounted monthly rate (SWEET!). Choose the monthly pricing option if you're not sure you want to commit to a full year just yet. Either way, you'll get the same awesome Planable experience.
How can I convince my team and my boss we need Planable?
With some numbers, of course.
Do a quick calculation of how much
– time is spent on inefficient collaboration
– money is thrown away on unnecessary, tedious tasks
– frustration is caused by all the back-and-forth communication.
As a team, you'll gain 33% more time per week with Planable. Easily.
Investing in an efficient workflow pays for itself in a very short time.
If you're part of a team that wants to
– grow
– scale
– create some of the best content of your careers,
you can't afford tedious processes that leave too much room for error.
And, since Planable's free plan is absolutely commitment-free (no credit card required), it's a no-brainer!
Is Planable suitable for my not-so-tech-savvy team members or clients?
Absolutely.
Our customers tell us their least tech-savvy clients and colleagues — the ones who couldn't use any other tool — all love Planable.
There's almost no learning curve with Planable. Onboarding takes all of 1 hour on average from signup to publishing your first post.
It's as easy as it gets.
Does Planable offer analytics?
Nope.
That's because at Planable, we believe in being absolute specialists. No "Jack of all trades" in these parts, because that leads to mediocrity…at best.
Our specialty? Collaboration.
You wouldn't use your pocket knife for a job that required a precision drill, would you? (Though technically, you could spend the day "drilling" with the mini screwdriver…) You wouldn't use a collaboration tool for your analytics either.
Our laser-sharp focus is on keeping your workflow as smooth and seamless as possible. On minimizing wasted time. On making teamwork efficient, effective, and — dare we say — enjoyable.
If you want the most robust collaboration tool for your team, we're your peeps.
If you feel you need an all-in-one tool that includes performance analytics, Planable is not a good fit.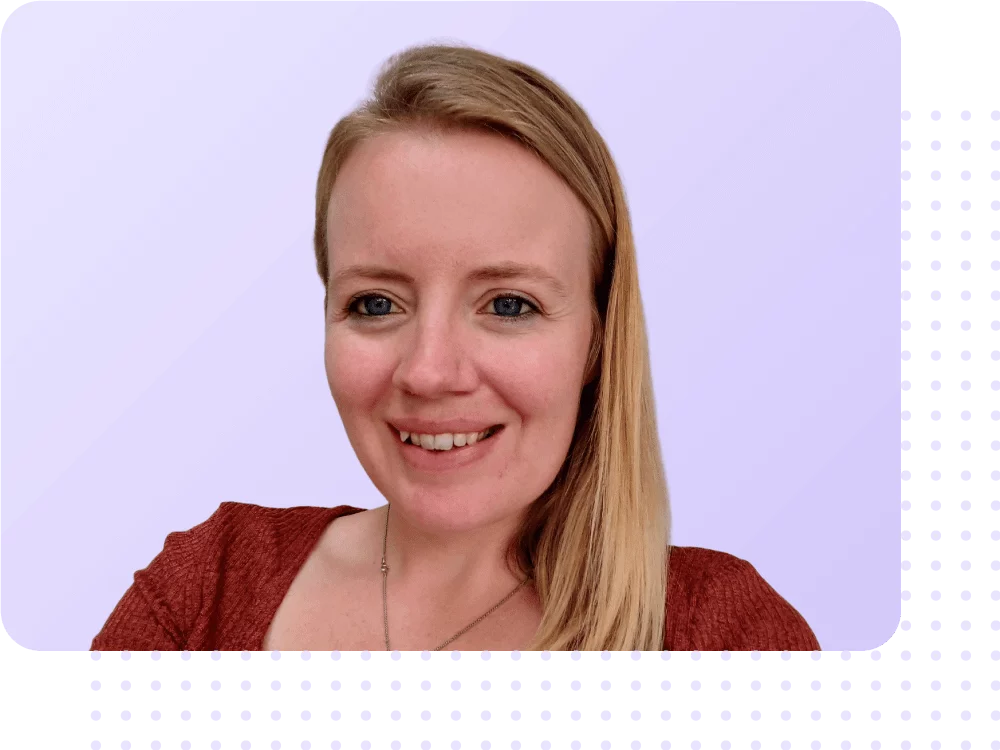 "Everything we needed"
Planable is so simple to use and offers everything we need. I like the different views. It helps me consolidate all my social media posts from one place.
Join 5,000+ teams who've got 33% more time in their week.
It's collaboration gone wild.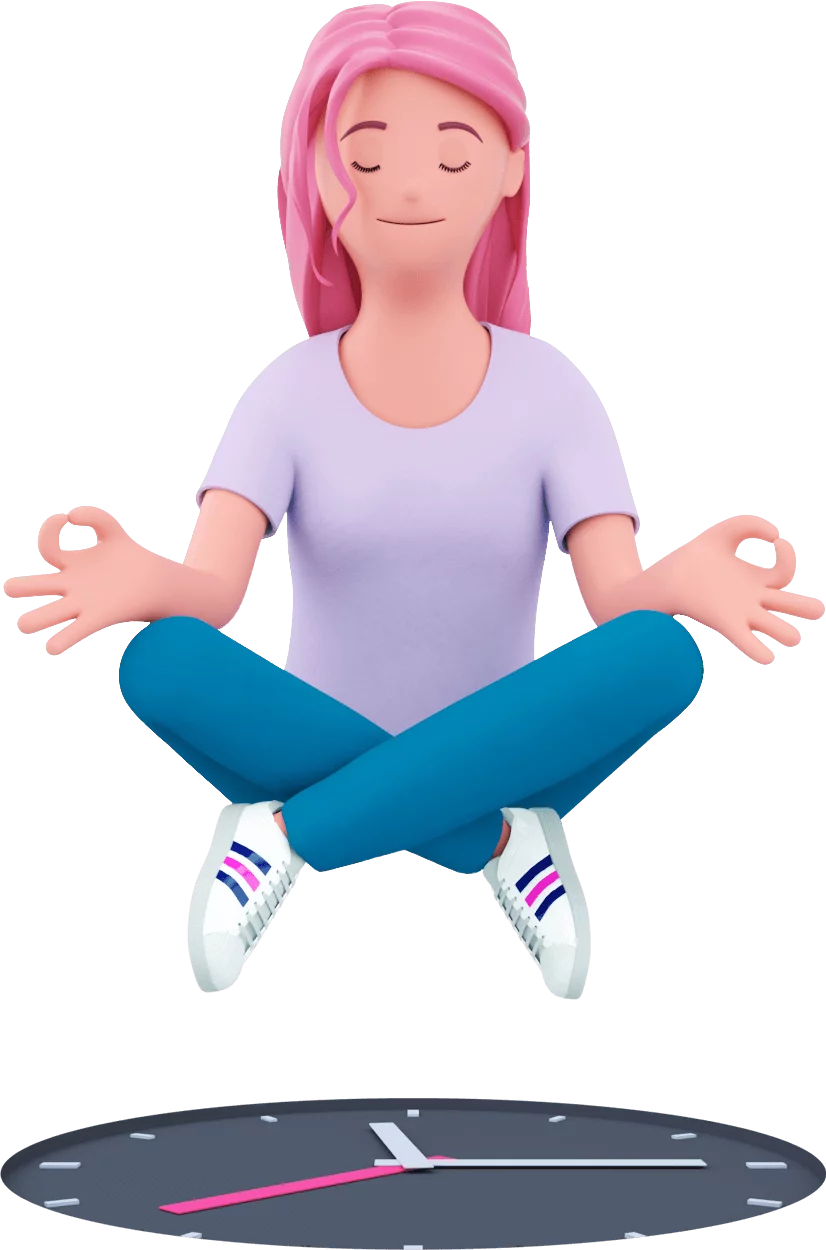 Number of pages allowed in each workspace. It can be multiple pages from the same platform.

The option to send your Facebook drafts as a dark post to your Ads Manager.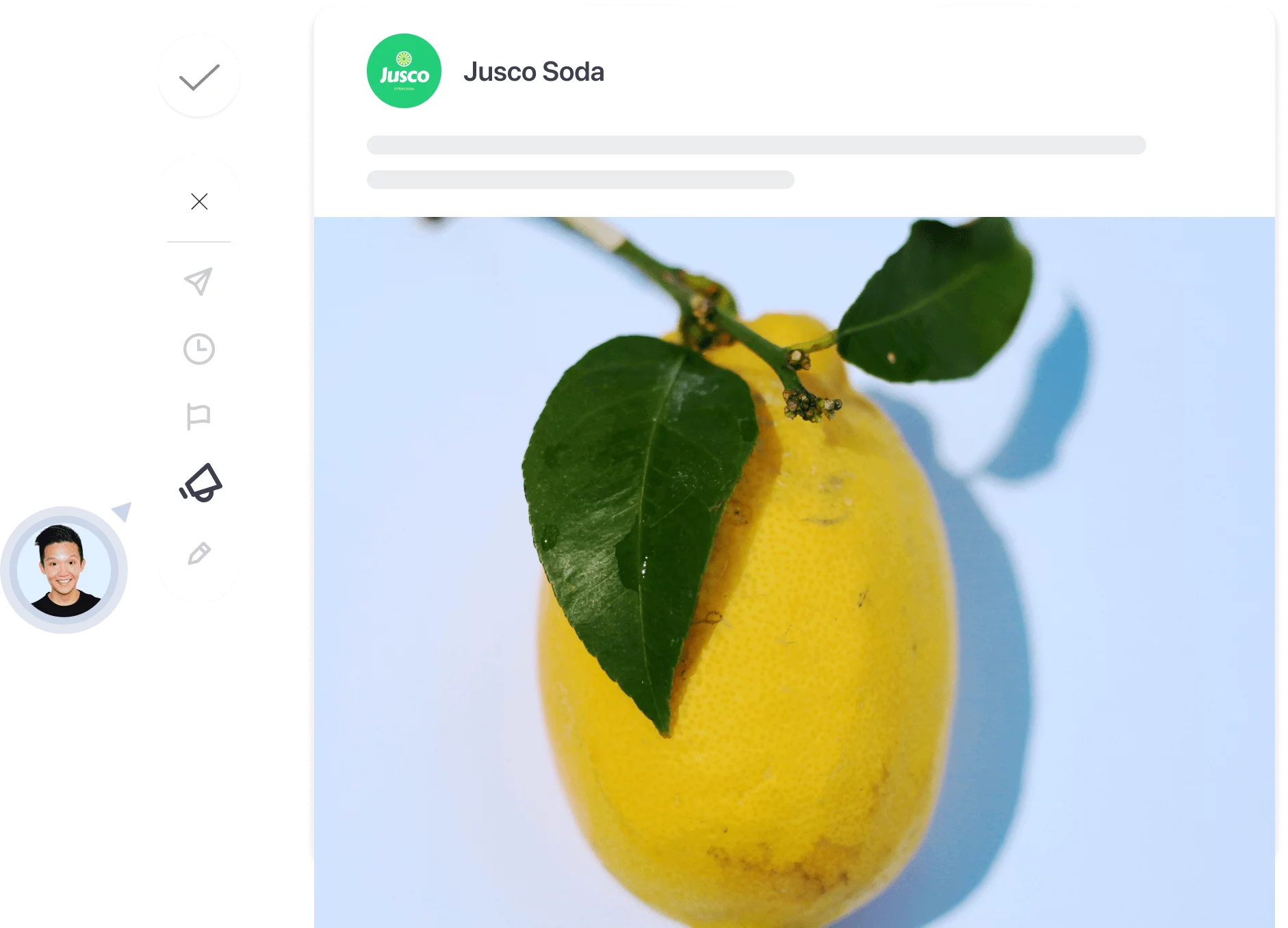 You can view and plan your content in these four views, depending on the plan.
Categorize posts per campaign, topic or content pillar with color-coded labels.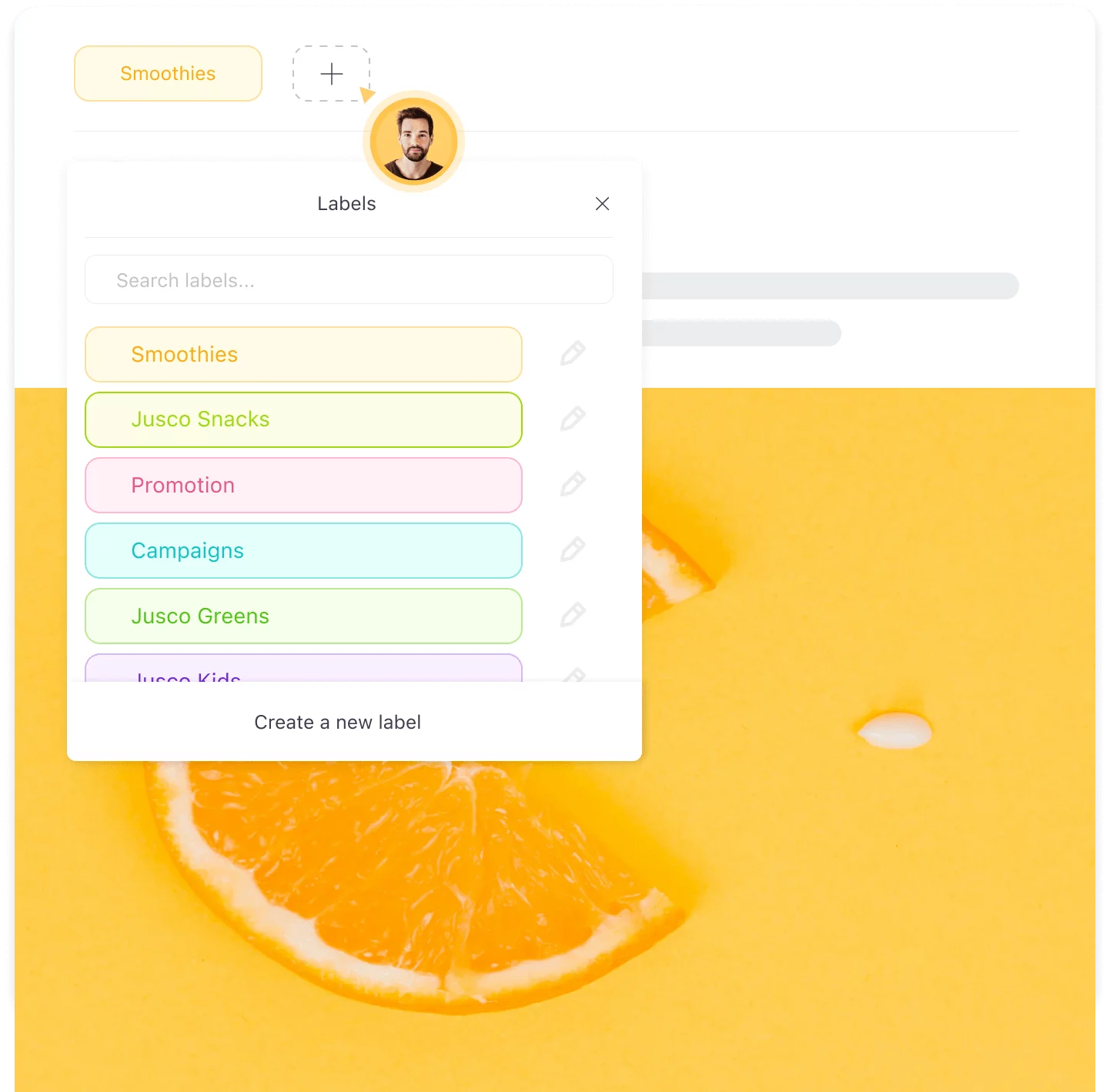 Import content published outside of Planable.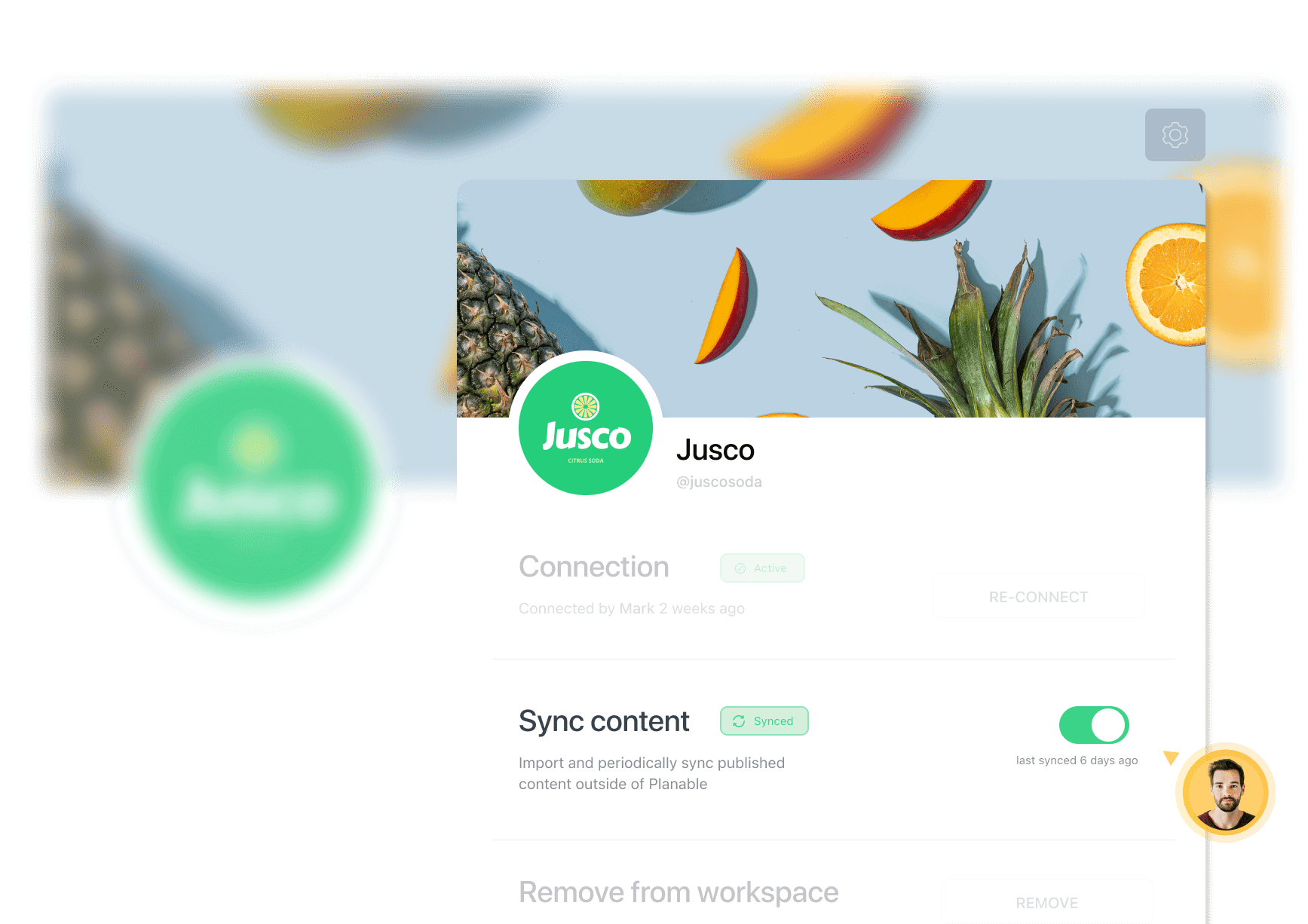 Set separate approval workflows depending on each workspace and brand.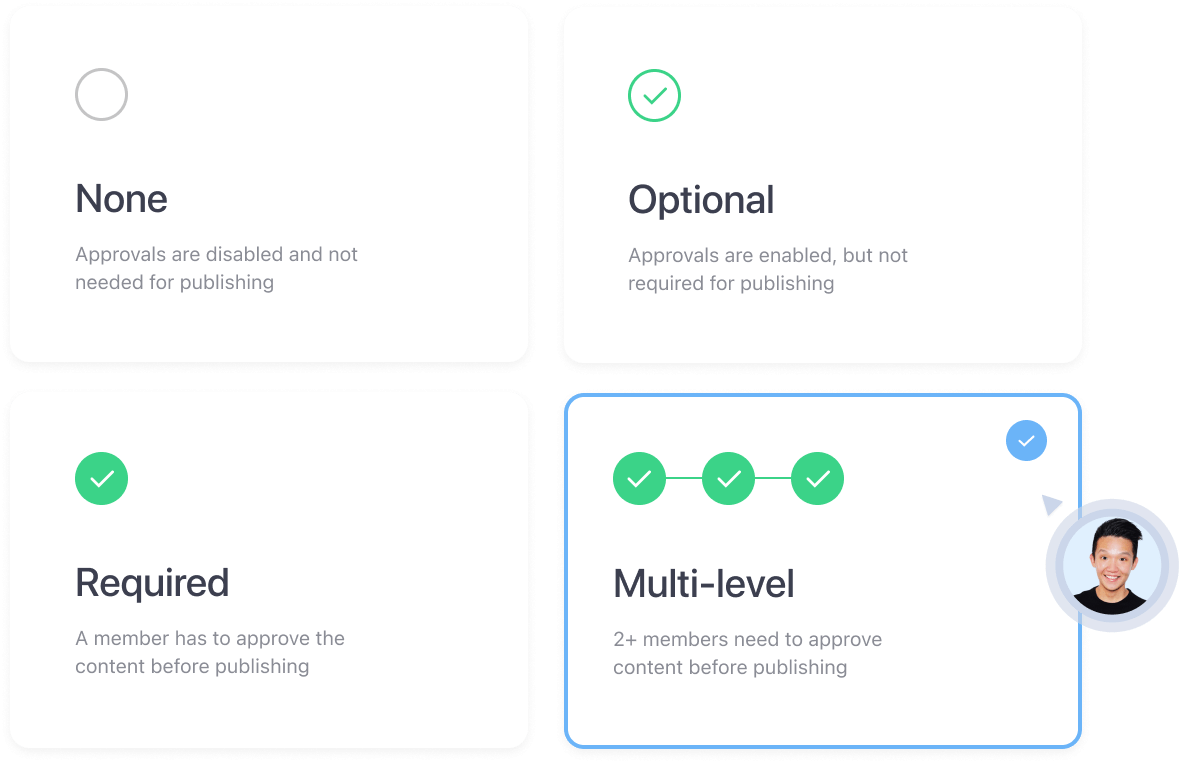 Have the option to hold conversations and posts behind the scenes, out of approver's sight.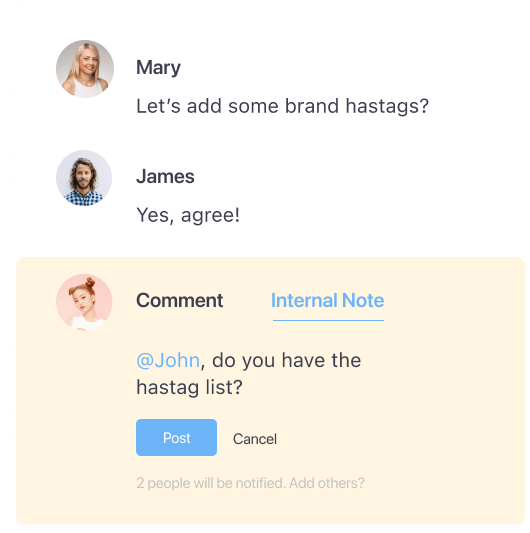 See who did what and when. Preview & restore previous versions of your posts.