For the last couple of years, TikTok has been seeing a constant influx of fresh and creative content, made possible only by the platform's intuitive editing tools. It may be easy to dismiss it as a fad, but it looks like TikTok's here to stay. 
Marketers should be all over TikTok. But before you meme your brand into oblivion, here's a brief guide on TikTok marketing that covers the specifics of this platform and what differentiates it from others. This article will also cover TikTok marketing tips, information about TikTok promotion and, most importantly, how to develop a TikTok marketing strategy by planning and scheduling your TikTok posts in advance.
What is TikTok?
TikTok is a social media app focused on short-form video content. Users (or TikTokers, whatever you want to call them) film short videos and edit them with filters, effects, stickers, captions and post them for (ideally) millions of strangers to enjoy. Sounds simple, but there's more to it than meets the eye.
Where did TikTok come from?
TikTok wasn't always the viral meme machine that we know today. You see, TikTok first launched in China under the name Duoyin (literally "vibrating sound") back in 2016. It was kind of like TikTok, but not quite. Duoyin still exists today, but it has a slightly older audience and a more eCommerce-centric focus. 
Then, ByteDance (TikTok's parent company) acquired Music.ly. This wasn't the name of the hottest R&B boy band of the early 2000s, but a social media platform that allowed users to lip-sync videos to popular songs.  
This purchase paved the way for TikTok's US popularity, and the rest is history. Duoyin acquiring Music.ly is the reason why you're probably barely holding yourself from pulling out your phone to get your "cat meows synced to Lil Nas X video" hit for the day. 
Who uses TikTok?
Mostly Gen Z, but the app is starting to gain more traction among older and younger millennials. According to Statista, young adults between the ages of 20 and 29 accounted for 22% of TikTok's American user base. Older millennials (ages 30 to 39) came close with 21.7%. Even so, teens still dominate the platform with a staggering 25%.
This begs the question — why is TikTok so popular among the younger generation? Because young people crave authenticity, and TikTok is custom-built to support the creation of that kind of raw, but delightfully underproduced content that is brimming with creativity and seems relatable. That's why YouTube and Instagram, with their overly-produced content, can seem static and passe in comparison. 
From my perspective, TikTok emulates the spirit of the old internet, but with a modern, Gen Z, new internet edge. As weird as this might sound, some of the stuff I saw on TikTok took me back to the Noughties and early 2000s when content creators had to work around the technological limitations of the time. The production values were lower — everything was in 144p and nobody knew how to edit* — but the passion and dedication behind the content were undeniable. 
*** Not all videos were in 144p and there certainly were people who knew how to edit.
So, if you were wondering why TikTok is good, that's why.
How does TikTok work?
TikTok allows its users to film videos of themselves lip-syncing, dancing or acting out sketches. Users can upload videos up to 10 minutes long. An important thing to note is that users can upload videos that were recorded non-natively.
What separates TikTok from other social media platforms is its intuitive editing tools. Users have access to a large library of songs, filters, effects and sound bites. Along with that, users can "duet" with someone by replying to their video, and adding their own creative touch and effects. This iteration-centric approach to content creation is why certain memes and trends spread like wildfire on TikTok — to a much larger degree than on other social media platforms. 
"Another way you can use hashtags as part of your marketing strategy is to keep an eye out for trending hashtags. You can then create and share videos that relate to these trending videos.

Remember that trends can be fast-moving. Keep a regular eye on TikTok trends and be prepared to change your content to keep up with the craze."
— says Caroline Montgomery, Marketer.
This begs the question — is TikTok good for marketing? Are TikTok and marketing a good fit?
Let's find out together.
Why TikTok could be good for your business
Now that we've established what TikTok is, it's time to cover the reasons why harnessing the chaotic meme energy of the platform can do wonders for your business. 
TikTok for business: variety and diversity of content
The great thing about TikTok is that it supports a wide range of content, but not in the way you think. On "traditional" social media platforms, content creators can be more easily classified into niches. On YouTube, for instance, you can usually tell, say, a game reviewer, or a film critic from a vlogger or a finance guru. Similarly, Instagram lends itself to certain types of content.
TikTok is different. Sure, you got your usual cat videos and educational pieces, and food vloggers. But tell me — where do you fit this:
Or this:
Or this beautifully, creatively deranged monstrosity:
Ok, sure. "Comedy". They could technically be categorized as "comedy" if you stretched the definition to its absolute limits. But labeling these videos simply as "Comedy" kinda misses the mark. Content like the examples listed above is possible only due to TikTok's novel design.
I think you already know where this is going. Marketing on TikTok comes down to taking advantage of the quirks of the platform and showcasing your brand or business in a creative way. Here's how Washington post, a prestigious hard news publication that you wouldn't normally associate with internet meme culture, does it:
How to use TikTok for marketing — global reach with just a few taps
While YouTube and Instagram have a pretty steep growth curve, TikTok's algorithm is built in such a way that even creators with 0 followers can become viral. 
We'll (briefly) get into how the TikTok algorithm works a bit later.
TikTok does things a little differently compared to other social media platforms. Unlike YouTube, where CTR (clickthrough rate) and watch time are vital ranking factors, TikTok tests the "virality" potential of a new video by squeezing it between popular videos. Basically, the algorithm will serve you four, five, or 10 videos of varying degrees of popularity in a row, followed by a video with low numbers, and so on. If a certain number of users engage with that video, it'll get pushed to more feeds, leading to a snowball effect.  It's so subtle that you barely notice it.
The main takeaway is that, with this system, technically speaking, every video has a fair shot at becoming popular. 
But, as you may already know (I can hear the marketing wheels turning in your head from here) large view counts don't always translate into high conversion rates. That's especially true on TikTok, with its swipe-don't-subscribe design philosophy. So, to convince users to do the ol' "slide & tap" routine (one slide to open your profile, one tap to follow), your video has to be really freaking good. This takes us to the next section of this article.
How to schedule TikTok posts with Planable
Are you on the lookout for an app to schedule TikTok posts? Planning and scheduling TikTok content in advance will help you take your marketing efforts to the next level.
Here's how to schedule TikToks in Planable:
1. Sign up to Planable. It's simple, fast, and free, no credit card required: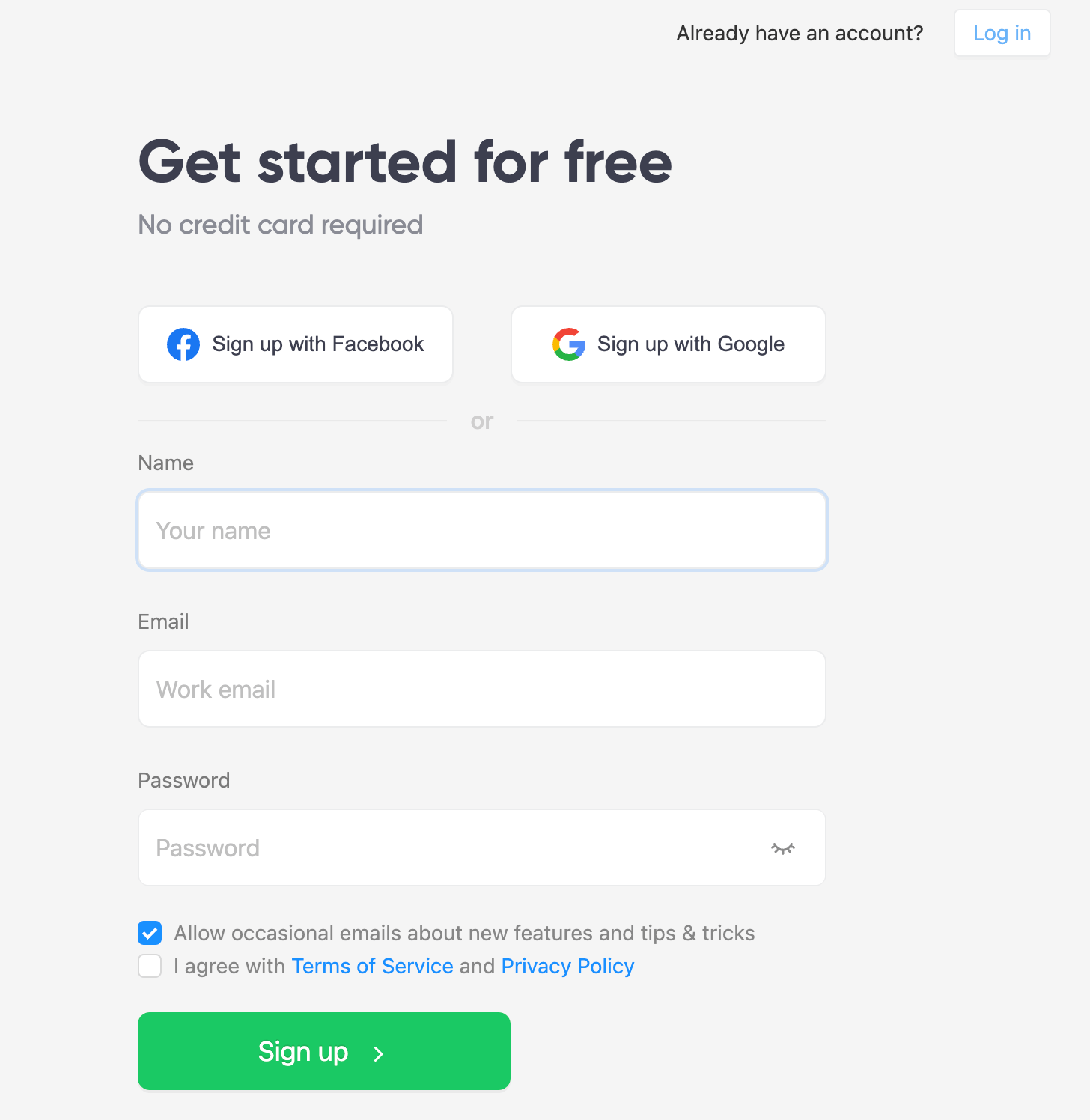 2. Configure your company and workflow (optional).
3. Click on "Add Pages", select the TikTok icon, and add your account.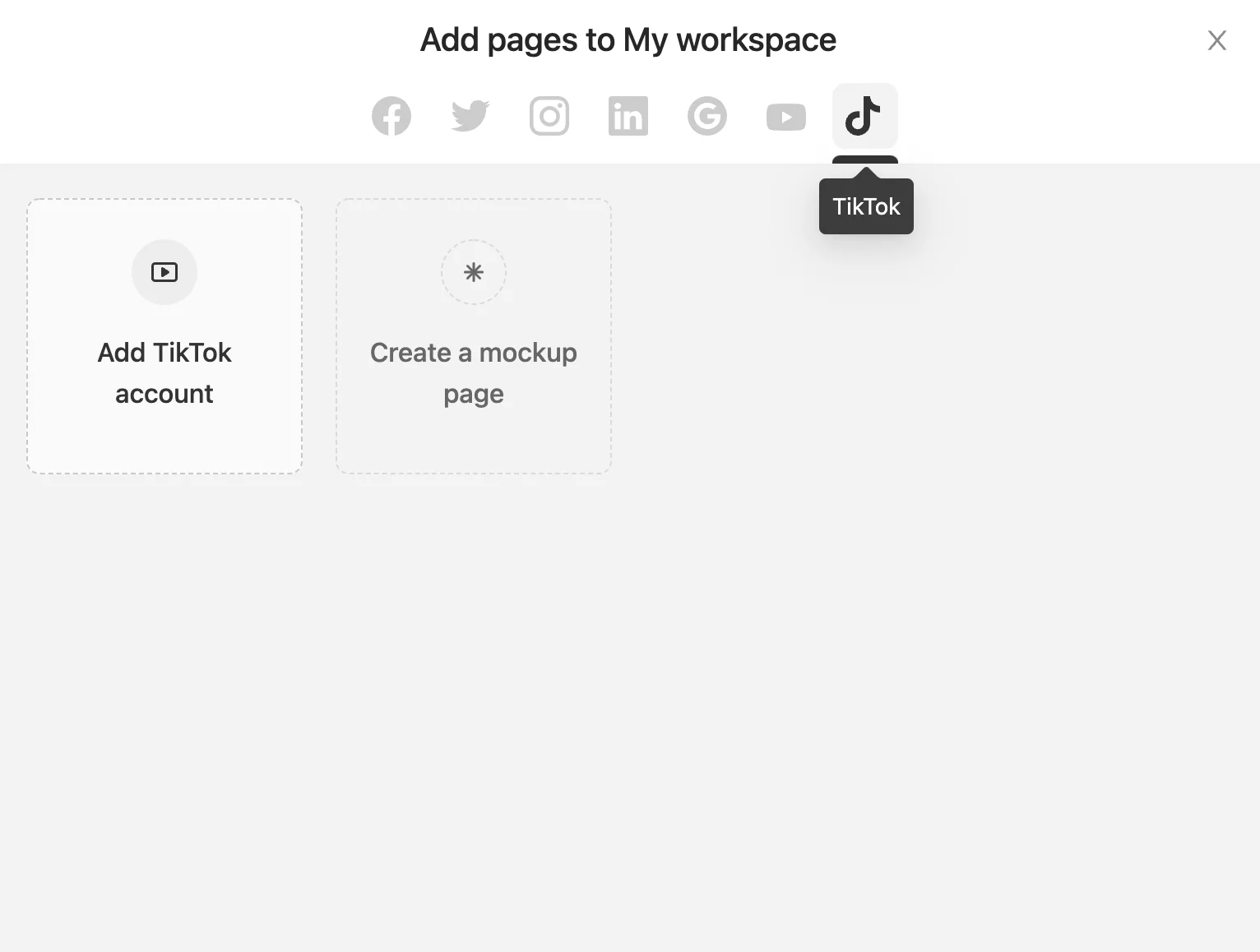 4. Upload your videos and schedule them 🎉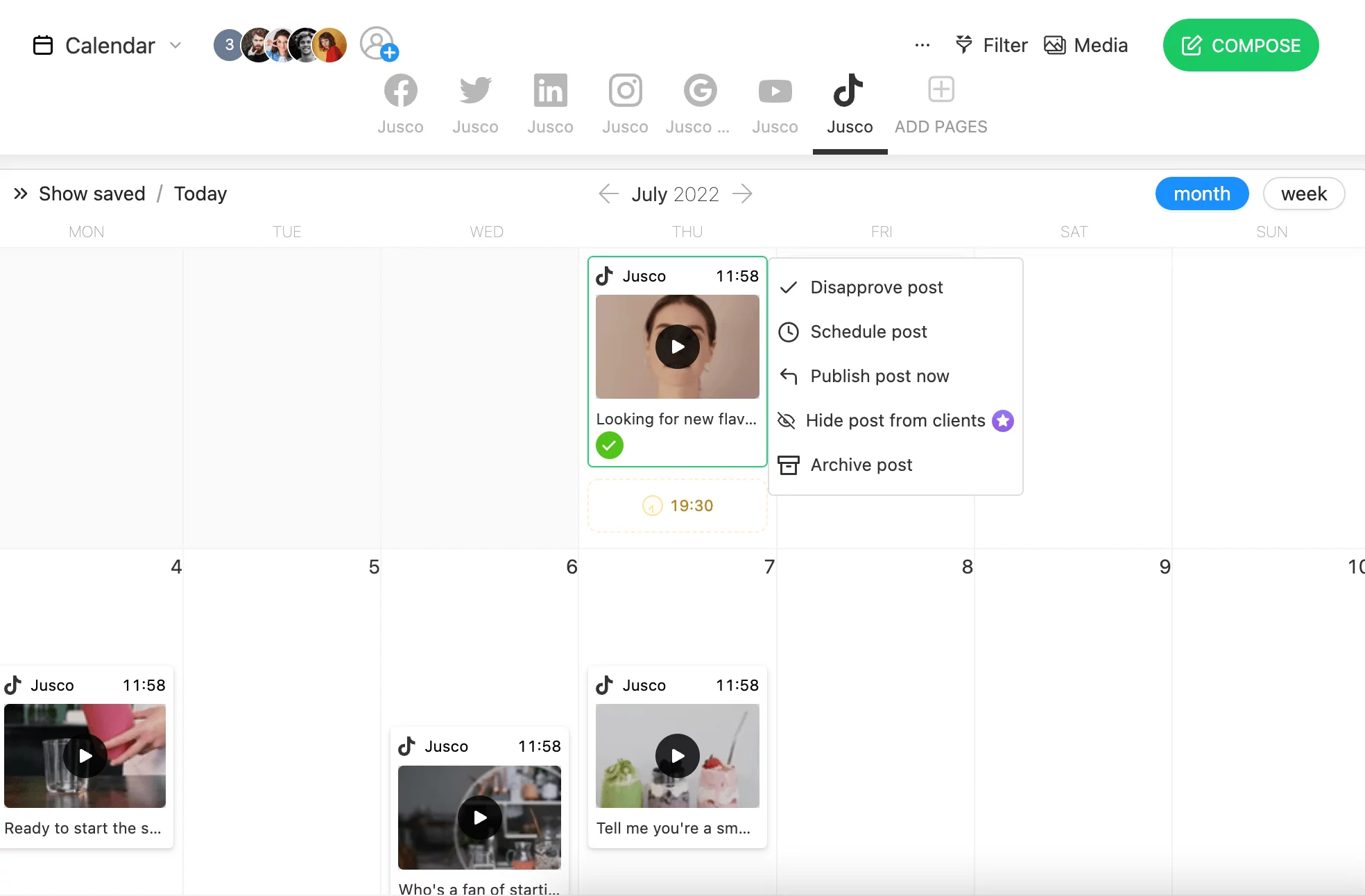 When the time comes, Planable will send you a push notification on your phone. Tap that bad boy and you're done. Post published. Simple.
You're now all set up to plan, collaborate, and schedule TikTok posts for free!

Let Planable handle all those logistics
Writing intriguing copy can be a gruelling endeavor. But you know what can be more gruelling? Having to do that for multiple posts on multiple pages individually, over and over again. With Planable, you can automate that stuff with just a few clicks. Just drop your video in Planable, write your desired copy and it'll appear in all grouped posts. Worried about customizing posts for each channel? You can do that too, with a simple toggle. 
Now for the TikTok collaborating part 
Creating TikTok content for your brand is all about collaboration. Ditch planning and reviewing content in spreadsheets. With Planable, you can cut out the middleman and plan everything in one place. Drop the video in our workspace and holler at your team to put their own creative touch on the content. Let them go crazy with the hashtags. Or not. Maybe you just want to stay in line with the clear TikTok strategy you've got laid out. Planable makes that easier, too. 
Here's how Planable's approval system works:
None. It's always clear and no one else needs to give their two cents on whether people who like spooky towns also like bread. So you can make decisions on your own, and never need approval.
Optional. There is a designated approver, but he's also in charge of sampling artisanal bread. For those situations when he's out and unreachable, you can go ahead and post the video.
Required. There's no way around this one — the designated approver has to be in the office to take a look at your video. Or, you know, with their eyeballs firmly glued to a device. They don't have to be physically present in the office to approve your video, you can do that stuff remote nowadays. Because Planable. 
Multi-level. Multiple stakeholders can be assigned to multiple approval layers. When one of them approves your video, it gets pushed forward in the approval workflow. Sorry for getting serious all of a sudden, this feature is awesome and I wanted to make sure I explained it perfectly.

TikTok marketing basics
Now that we've covered the basics of TikTok, let's switch gears to, well, the basics of TikTok digital marketing.
One important thing we have to address before delving into any details is that TikTok is, still, pretty much uncharted territory, from a marketing perspective. TikTok marketing for brands is a work in progress — many of them are still experimenting with the platform.
While we could spend an entire day here covering the reasons why brands are hesitant to jump on the TikTok bandwagon, I think it's safe to say that they all boil down to what I like to call "the Steve Buscemi effect":
As mentioned previously, TikTok has a young, internet-savvy audience on whom, as of now "traditional" marketing tactics that work on other platforms can fall flat on TikTok. Younger generations know when they're targeted and marketed to.
"Even TikTok: For Business says, "Don't make ads. Make a connection." Avoid promoting your brand, products, or services. Instead, create content that generates an authentic connection between you and your followers. " says Ana Spinu, Digital Marketing specialist.
And that's good, because it forces brands and businesses to step out of their comfort zone and add new tools to their metaphorical marketing toolboxes. Plus, recent examples, like Levi's campaign, demonstrate that marketing with TikTok is a viable strategy.
"​​Before launching a TikTok marketing campaign, you should consider a simple rule: less technical components, and more ideas and creativity. A TikTok marketing strategy would be an effective way to advertise, if:
you can visualize products or services;

your business does not follow a strict tone of voice;

you can explain a product or service within 15 seconds." — says Bethany Fletcher.
While we're on this subject, here are a few TikTok marketing examples as a point of reference:
Analytics, analytics, analytics
You knew this was coming. TikTok might be all fun and games (and memes; let's not forget about the memes), but if you want to accomplish your TikTok goals, you'll need a basic understanding of analytics. 
This is not going to be a super in-depth guide on TikTok analytics, by the way. Think of this section as a sort of starter's guide; something to come back to when you're stuck. You need to spend only a couple of hours to see that TikTok content marketing and analytics go hand in hand.
So, let's get this ball rolling:
How to use TikTok for business 
You might be asking yourself — how do I promote my business on TikTok? It's quite simple, actually.
When you open a TikTok account, it will be a standard account. To get access to analytics, you'll need to turn it into a Pro Account. We're not going to waste too much time on this — all you need to do is click on the three dots in the top right corner of the screen, go to Manage Account and tap on "Switch to Business Account". Apart from having to customize your account, that's literally all there is to it. And it's free.
TikTok business marketing — basic metrics that you should pay attention to
Now that you've (hypothetically) upgraded your account, you should see three main categories on the analytics dashboard: Overview, Content, and Followers. Let's break them down:
Overview.

As the name suggests, it offers a general overview of your profile's performance. Here, you can flex your marketer's muscles and analyze your video and profile views, as well as your follower count. 

Content.

If you love crunching numbers, this section is for you. It offers deep insights into the performance of your videos. Here, you can also see which of your videos have trended on the "For You" page in the last 7 days, and the total number of views they have gained. Moving on, if you

really

want to deep dive, you can access analytics for individual videos, such as total play time, average watch time, traffic source type, audience territories, and so on.

Followers. Lastly, this section will help you learn about your demographics and the type of content that appeals to them. Naturally, if you want to see which kind of content gets the best with your audience, this is the section to keep an eye on. The most interesting metrics here are Followers Activities, Videos your followers watched and Sounds Your Followers listened to. The first one shows when your followers are most active. The second will help you identify the kind of content your followers watch. The third shows which trending sounds your followers are listening to. Being such a sound-bite/music-centric platform, you might want to create videos with the sounds that are most popular among your audience.
Other important TikTok metrics to consider are:
Hashtag views. Shows the number of times a given hashtag has been viewed.

Total likes. Pretty self-explanatory — helps you view the total number of likes your content has gotten across the entire profile.
TikTok ads
TikTok offers a pretty decent variety of ad formats. They're not only a great tool to reach younger audiences around the globe, but brands can also boost their credibility by showing that they truly speak the language of their target audience. 
Here are some of the formats you can use for advertising on TikTok:
In-Feed video ads. These are short-form videos that appear in news feeds on the For You Page. They're kinda like your regular TikTok videos, but not really. Usually, it can take you a second or two before even registering it as an ad, which can be good, but it can also backfire spectacularly. Use them wisely — as I said before, TikTok's younger audience knows when it's being marketed to.
Brand takeover. They are full-screen, three to five-second video ads that pop up as soon as someone opens the app. They're notable for also showing up in the For You feed, and for offering the option to include a clickable hashtag as a website link.
TopView ads. Similar to brand takeovers in that they display in full screen. The notable difference is that these ads can be 60 seconds long and they don't pop up when someone opens the app.
Branded effects. Exactly what they sound like — stickers, lenses and filters that hold the enviable distinction of being, well, branded.
Branded hashtag challenge. Arguably the most interactive and, dare I say, fun TikTok ad format. In a branded hashtag challenge, brands can challenge TikTok users to film themselves doing something, and post the video with a specific hashtag. These ads are then placed at or near the top of the Discovery page. Users who click on the hashtag are taken straight to a collection of TikToks from the respective challenge. It's a great feature that all brands should consider including in their TikTok marketing tactics.
Develop your hashtag strategy (but not in the way you think)
TikTok SEO is not rocket science. Like YouTube, Instagram, Twitter or whatever platform you decide to channel your marketing efforts into, it simply means making your content, well, findable. Posting a video without the right (or no) hashtags and hoping it will be magically noticed would be like banging a teaspoon against the wall in an anechoic chamber. Someone might hear you, but they'll probably think it's the wind. Or something. I don't know, this analogy fell apart pretty quickly.
Be on the lookout for trending hashtags 
When a hashtag starts trending, people will flock toward it — that's the nature of TikTok, and the sooner you internalize this, the better. The best part about this is that if you manage to put a creative spin on a hashtag, you can attract a massive audience to your content. All you need to do is look up trending hashtags in the Discover Tag and start creating. 
Don't shy away from using general hashtags
But if that doesn't strike your fancy, here's something else you can do: simply go to the search bar and type in a relevant keyword that is relevant to your content. TikTok will then automatically suggest a list of hashtags associated with what you typed.
If you're not sure what hashtags to use or what audience you want to target, slapping a few generic hashtags can do the trick. While TikTok doesn't impose a hard cap on the number of hashtags users can use, they will appear in the video's caption, and these are limited to 100 characters.
Write engaging captions
Speaking of captions — as video-centric as TikTok might be, that doesn't mean you should ignore them. If you've ever been on Twitter, you probably already know how hard it is to project the semblance of a personality in just a few hundred characters. 
Well, TikTok is no different in this respect. The distinction, tho, lies in the fact that you have to encourage your audience to watch the video, preferably to the end. 
There is no tried and true way of going about this, so the best approach is to stir curiosity. Typing in "WATCH THIS TILL THE END!!", "Wait for it", or "I can't believe I didn't see this coming" will compel some people to, well, watch this till the end, wait for it and be baffled for not having had the foresight to see that coming. Nobody is arguing for TikTok caption tabloidization here — but to quote Omar from The Wire, "it's all in the game".
Short and sweet. And with a hook
Thanks to TikTok's emphasis on short-form content, you'd think most videos would be devoid of any fluff. Sadly, that's not always the case.
One of the biggest sins that brands can commit on TikTok (apart from misusing Gen Z slang — oh boy) is having excessively long intros. Don't do that. They're a buzzkill. 
One trick to get the right intro duration is, paradoxically, to film double the footage you'd need. This way, you can trim the fat, cut and edit until you get the hook and rhythm just right. Of course, good editing doesn't necessarily make for a good video. But used in conjunction with the tools provided by the platform, you can turn a "meh" video concept into something truly compelling that will drive audiences toward you.
Use the tools the platform provides
And by "tools" I mean "all those fancy filters and effects people always seem to be using better than me". 
The great thing about TikTok is that users rarely if ever have to use third-party tools to create engaging videos. As I've said earlier, TikTok in general has a rough the edges vibe to it — and you can use that DIY aesthetic to give your brand a boost of credibility and authenticity. And the sooner you learn how to develop your TikTok marketing strategy around these tools, the better results you'll have.
Here's a rundown of the coolest TikTok tools integrated into the platform: 
Video editing. TikTok comes with a good variety of editing tools, which includes tons of filters, stickers, AR effects (which allows users to alter their appearance in various ways) and animations that range from basic to downright "no way you can do that outside Adobe After Effects". 
Reactions. This feature allows users to literally react to other people's videos. TikTokers can record themselves reacting to a video they're watching and then publish it. A great feature that brands can take advantage of.
Duets. The bread and butter of Twitter. The creme de la creme. It's one of the most popular TikTok features, and for good reason — it allows people to lip-sync or dance to their favorite music with any other user they stumble into. I think you can probably already see the marketing potential this feature has. If you want to squeeze as much juice out of your videos as possible, make sure you keep the duet feature enabled.
TikTok influencer marketing 
Influencers have become an integral part of TikTok's marketing ecosystem. Gen Z are notoriously opposed to anything even vaguely resembling an ad. As a result, brands have a harder time reaching them than, say, Millennials  — the very same generation whose older members are leading the odd TikTok marketing campaign in the first place.
So, naturally, influencer marketing is probably the most effective way to reach the younger generations, for two reasons. First, it effectively nullifies the negative implications of ads. Second, you don't have to go through the hassle of having to build the right audience (notice how I said "right" and not just "audience") through native videos shared on your company account. It's the influencer's job to tap into their following and lead and send potential customers your way.
But for that to work, you'll need to find the right TikTok influencers. Many influencers are likely to have a pretty homogenous following. So if you sell, say, fishing rods, you probably don't want to work with a makeup guru. Well, to be honest, if you're selling fishing rods, you probably shouldn't market on TikTok in the first place, but that's beside the point. Maybe try Facebook? 
That being said, here's a list of questions that you can use as a starting point when looking for the right TikTok influencer for your brand:
Is your target audience even on TikTok? 

Are you focusing on the right demographic?

What type of videos are more likely to appeal to your audience? Comedy sketches? Beauty tips? Crafting videos? Cooking? Does the possibility of an overlap between these niches exist?

Does the influencer you have in mind appeal to the same niches your brand appeals to? 

Does the influencer (and by extension, their following) have something to gain from collaborating with you?
Conclusion
And that's a wrap on our TikTok marketing guide. Though still a relatively new player in the social media landscape, more and more brands are looking to TikTok to expand their marketing efforts. If you're a brand looking to reach a wider audience, there's no better time to hop on the bandwagon than now — TikTok online marketing is here to stay. And while you're at it, don't forget to give Planable a shot — it's free.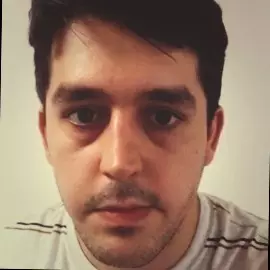 Marco Giuliani
Content marketer and aspiring YouTuber, in no particular order. Expertise in content writing, social media copywriting, and neo-noir graphic novels. Used to run a music webzine in the 2 seconds in the early 2010s when blogs were hot. I tweet very badly on Twitter.