Content collaboration has never been
this easy
Planable makes it simple for brands and marketing agencies to handle
social media management and keep stakeholders happy.
Hassle-free social media collaboration
Headbanging is cool when you're at a heavy metal concert. Not when you're collaborating on a high-profile project.
Streamline your workflow and save precious brain cells while you're at it.
•
•
•
Preview posts exactly as they'll look live. No more last-minute panic attacks surprises.
•
•
•
Invite all your collaborators to join the party — and give them different permission levels.
•
•
•
Comment in context — right next to the post. The only place it actually makes sense.
•
•
•
Never miss feedback. (There's only one place to check, so it's sorta hard to miss.)
•
•
•
Add internal notes for some team members only. Present the final approver with a polished, final version.
•
•
•
Get okayed in a single click. Make it seamless for your collaborators to sign off.
Used by forward-thinking brands & agencies across the world
Organize and manage
your work
Keep separate workspaces for each brand or client.
Everything is organized and under control. (Yes —
you're only human. But who needs to know?)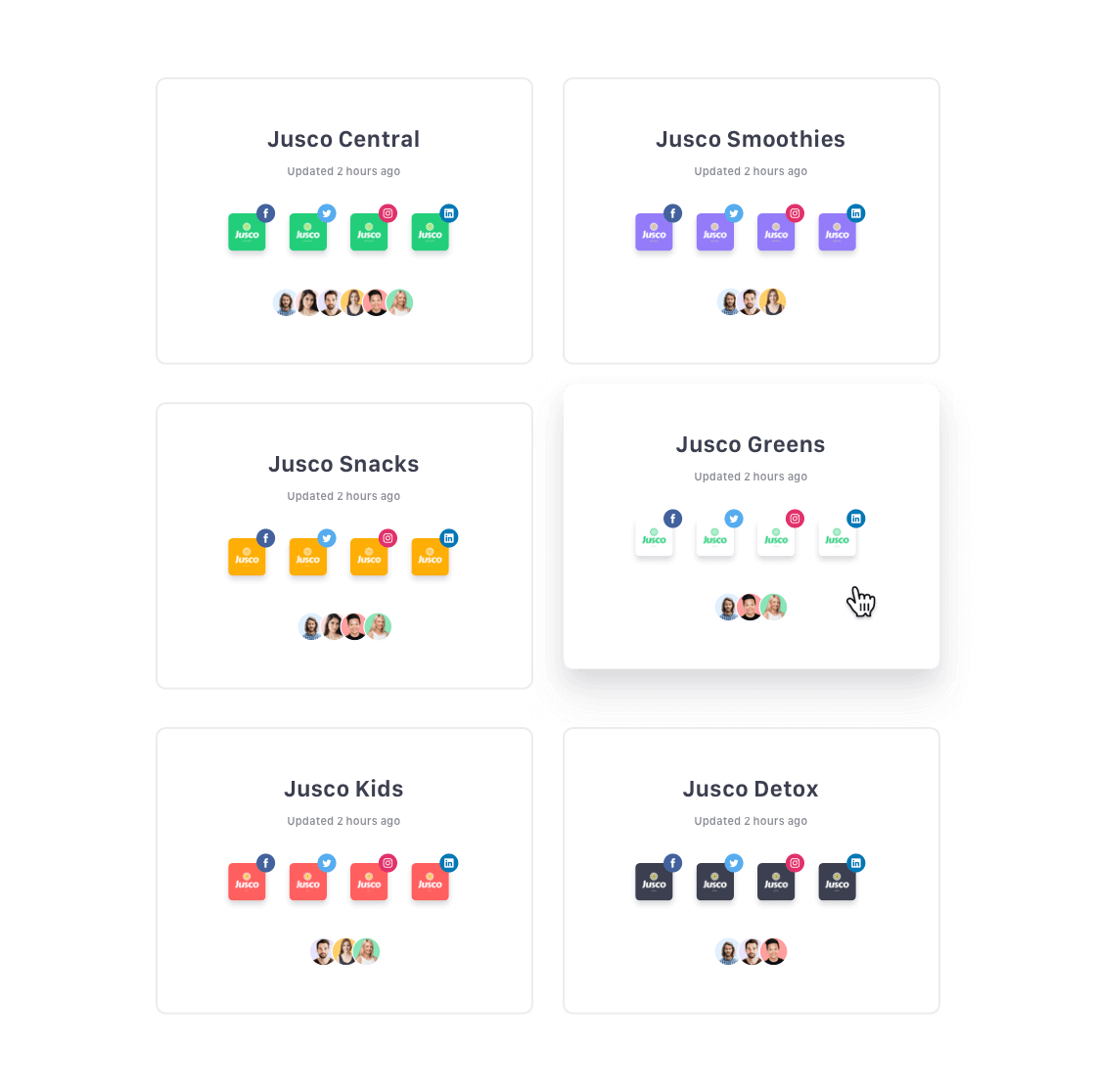 •
•
•
No more sent-it-to-the-wrong-approver-again!
•
•
•
No more where-did-I-file-that-again?
•
•
•
And definitely no more where-the-bleep-did-all-that-time-go-again?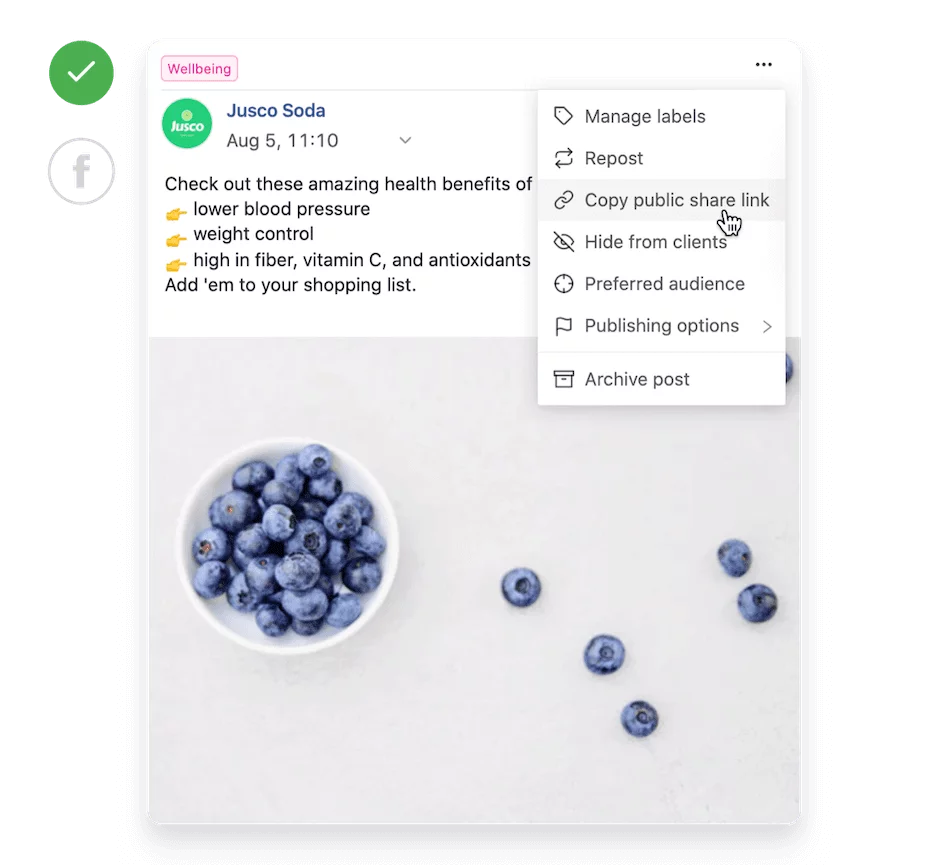 Guest sharing
Share post previews with all your fave peeps: John from Legal, Cindy from PR, Connor from Brand, Andrew, Connie, Bert, and of course, Karen, your nosy neighbor. Get their feedback and make your posts pop!
•
•
•
Share posts with anyone — even peeps not on Planable.
•
•
•
Get feedback (in context, obvs).
•
•
•
Implement feedback and BOOM-shakalaka.
More reasons to
love Planable

Labels
Label your posts by topic, campaign, brand, client's favorite color, or anything you darn well please.

Filter & search
Pull up the content you're looking for faster than you can say "I hate spreadsheets."

Approval
Keep work flowing smoothly from one approver to the next WITHOUT endless pinging or micromanaging.

Customer service
Access real people who can help you through real concerns. Ping us anytime. Sleep is so 1992.

Permissions
Decide what level of involvement each person can — and can't — have. Comes in handy.

Security
Relax knowing your content is encrypted, secure, and backed up daily. We got your back.

Version History
Restore old versions of your post with one click. No more worrying about your cat making changes without asking.

Notifications
Get notifications when posts are reviewed, approved, or published. It's like social media for your social media. So meta.
Join 5,000+ teams who've got 33% more time in their week.
It's collaboration gone wild.