If you plan social media in sheets or decks, this is for you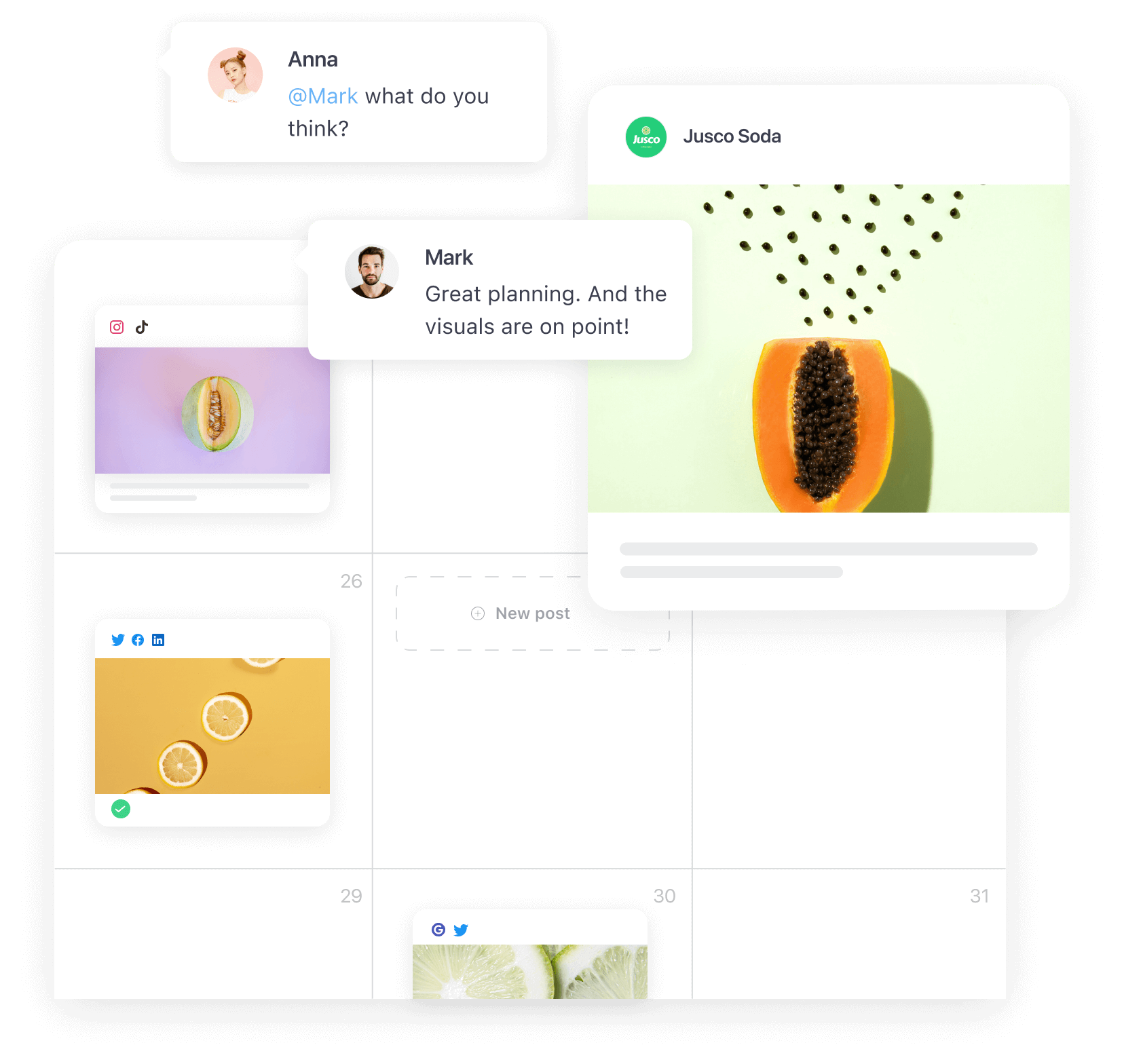 Used by forward-thinking brands & agencies across the world
Brilliant social is
created planned perfected done
together
Plan and approve social media content 6X faster, with the easiest
collaboration tool on the planet Used by forward-thinking brands & agencies across the world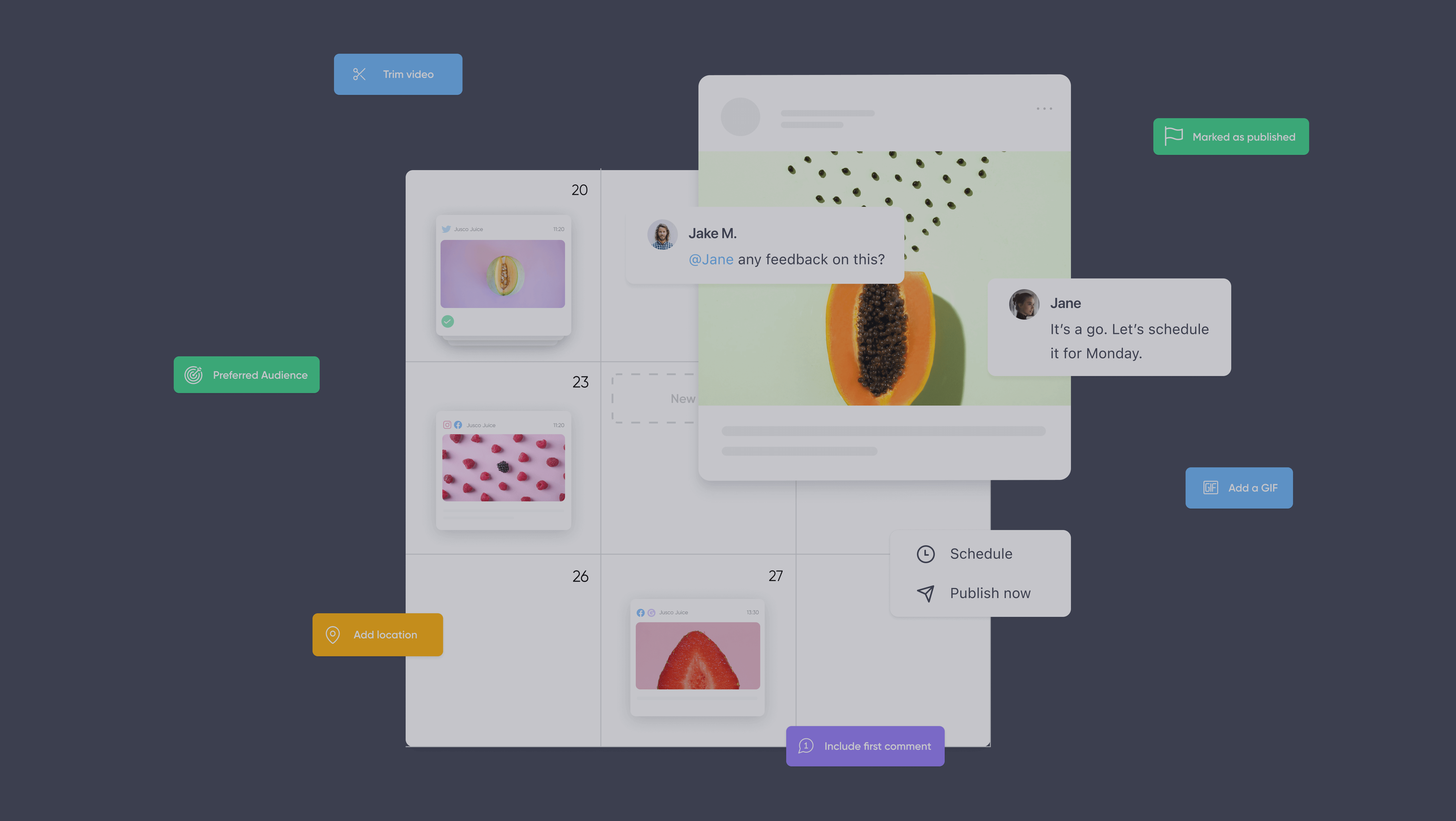 Sleek calendar view
It's fashionable. It's functional. And most importantly, it impresses
the heck out of your approvers.
•
•
•
Visualize your week or month at a glance. Without mental gymnastics.
•
•
•
Plan, schedule, and organize using no-sweat drag-and-drop.
•
•
•
Showcase your work to your boss or clients in the best possible light.
•
•
•
Create custom time slots instead of manually scheduling Every. Freaking. Post.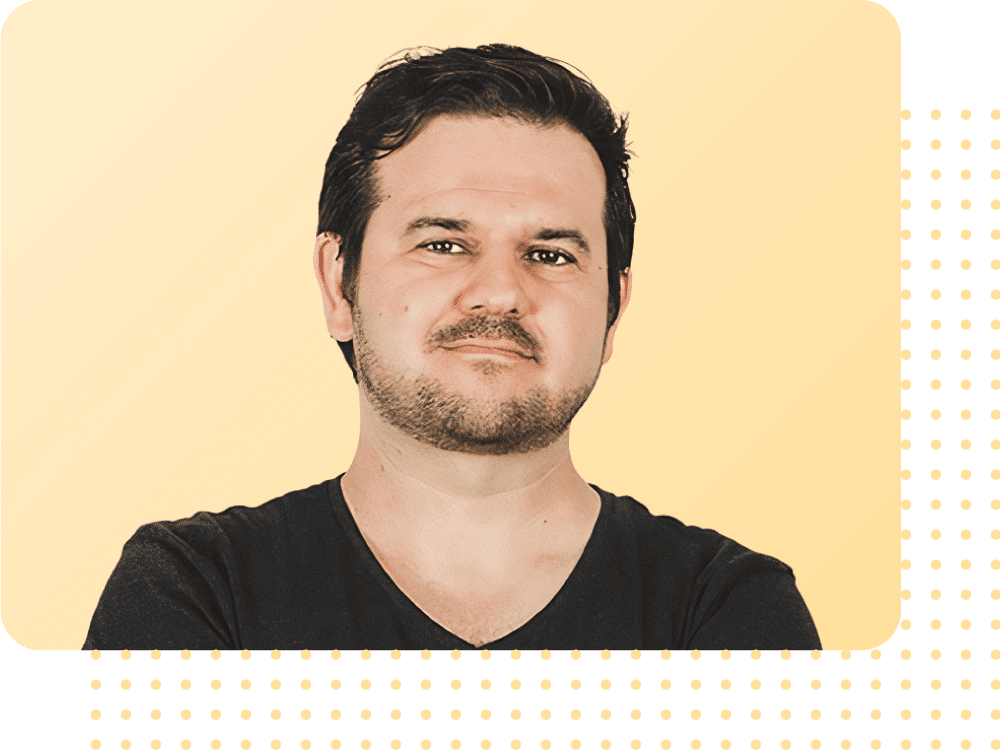 "Planable's calendar view made
everything easier"
We needed to find more useful tools that would take less time
from our work schedule. Planable's calendar view made
everything easier. I can do more things better and work better
with my marketing team.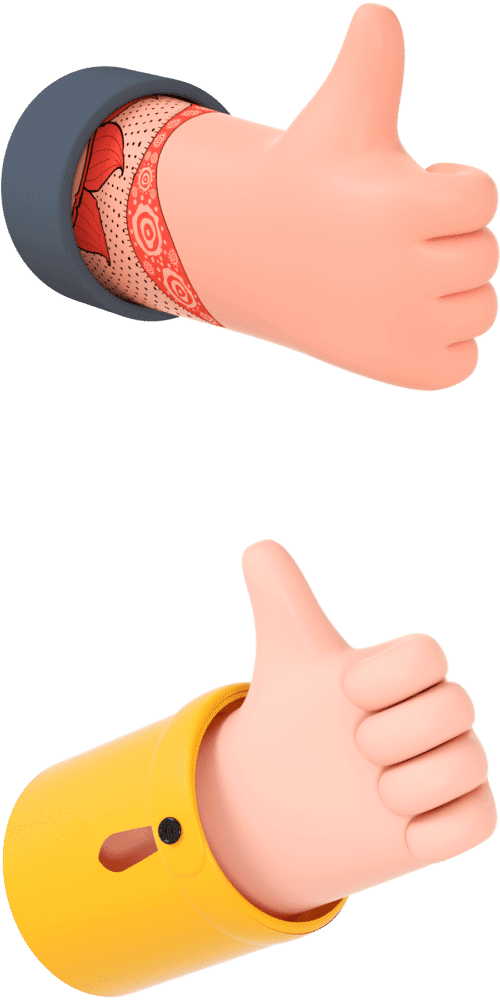 Social media approval…
without spending 7 days a week on it.
Producing killer content — that's the easy part. Getting your stakeholders' approval — that's like waiting for lockdown to end.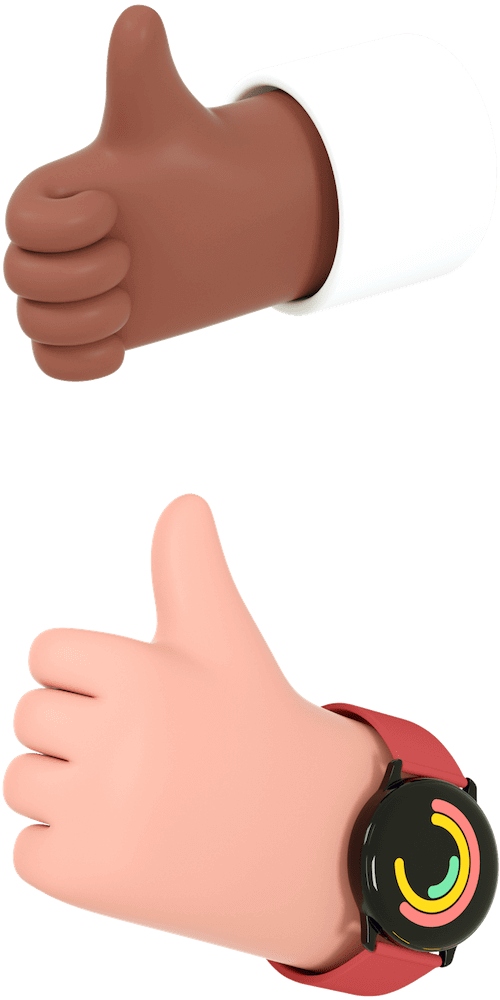 •
•
•
Why does it take 33% of your work hours (+ every ounce of your cold brew) just to get your content approved?
•
•
•
Why does it feel like you're always one step away from crisis – instead of one click away from "publish"?
•
•
•
And if it takes this long to manage current brands… how will you ever scale?
Hassle-free collaboration
Headbanging is cool when you're at a heavy metal concert. Not when you're collaborating on a high-profile project.
Streamline your workflow and save precious brain cells while you're at it.
•
•
•
Preview posts exactly as they'll look live. No more last-minute panic attacks surprises.
•
•
•
Invite all your collaborators to join the party — and give them different permission levels.
•
•
•
Comment in context — right next to the post. The only place it actually makes sense.
•
•
•
Never miss feedback. (There's only one place to check, so it's sorta hard to miss.)
•
•
•
Add internal notes for some team members only. Present the final approver with a polished, final version.
•
•
•
Get okayed in a single click. Make it seamless for your collaborators to sign off.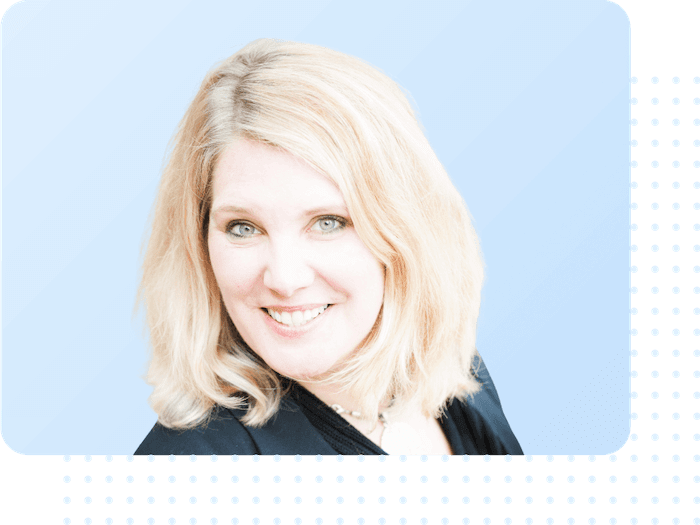 "Planable lets everybody have a
voice"
In business today, it's no longer possible for one person to run a
social media account or accounts. Utilizing Planable lets everybody
have a voice.
Stop living in spreadsheets
Start putting out content in minutes
No other collaboration tool is as visual, clean, or intuitive as Planable.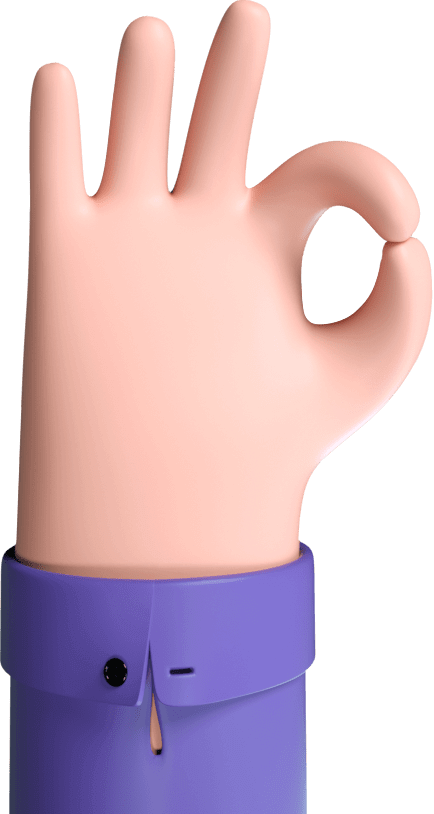 Content creation on fire
Put together kickin' posts that look exactly like the live versions, so what you see is what you get.
(Because you have imagination, but Justin? Not so much.)
Organize & prioritize like a boss
Marie-Kondo your content and plan months at a time. Our social media calendar is so visual and organized, joy will literally spark from your pores.
(Because color-coded labels give you a high. Admit it.)
Planning
Multiple views
With Planable, you've got options. Four, to be exact.
Collaborate
Easy-peasy collaboration
Giving and getting feedback is fun with (pretty!)
comments that display in context. And the flow is so
intuitive, even non-techy team members can
figure it out.
(Because the 80s called and they want Complicated & Ugly back)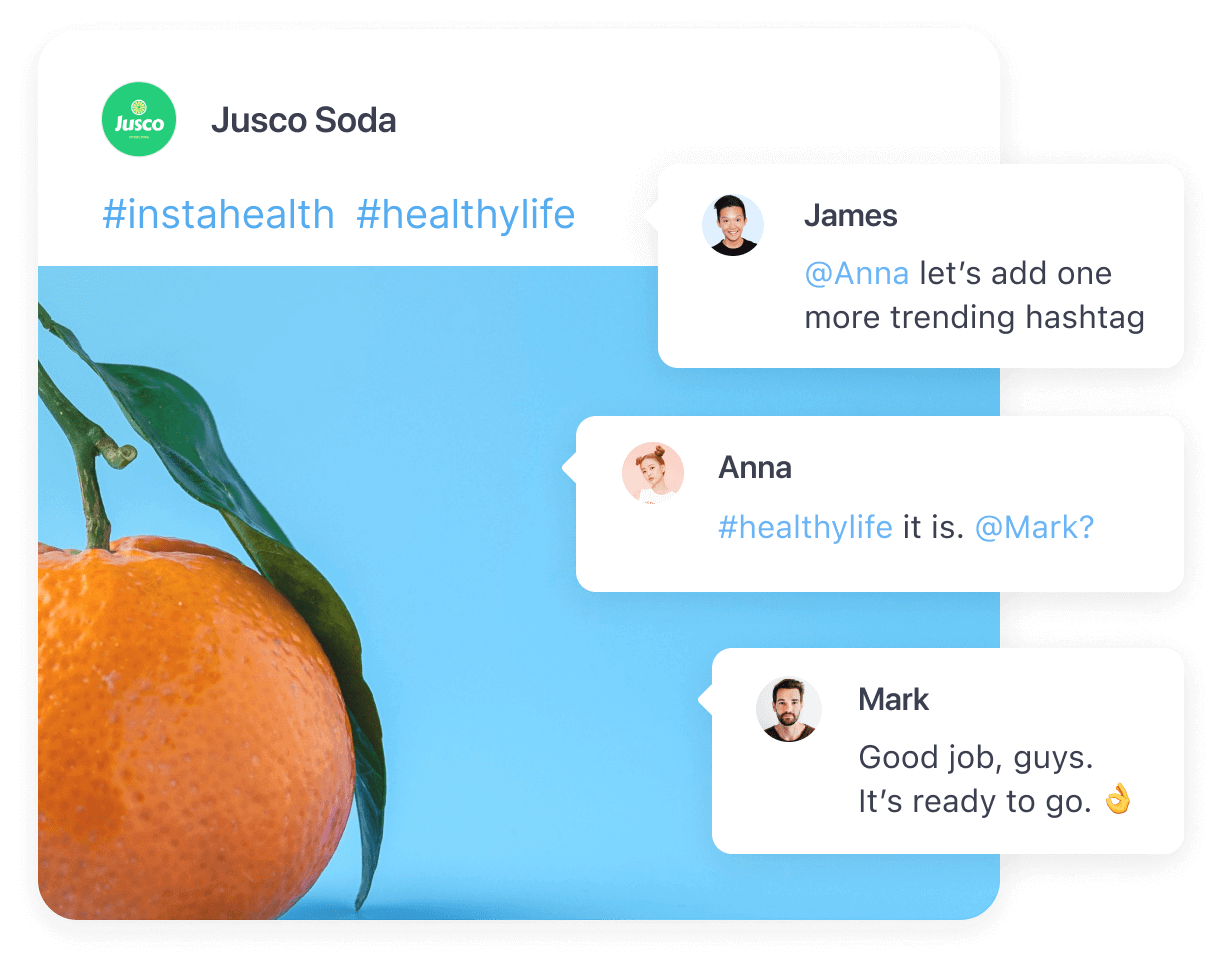 Time-saving and
sanity-sparing approvals
With easy approvals and real-time updates, you'll be wrapping things up in no-time.
(Because you've got stuff to do, like creating more content and breaking the internet.)
We're young guns but we know what we're doing: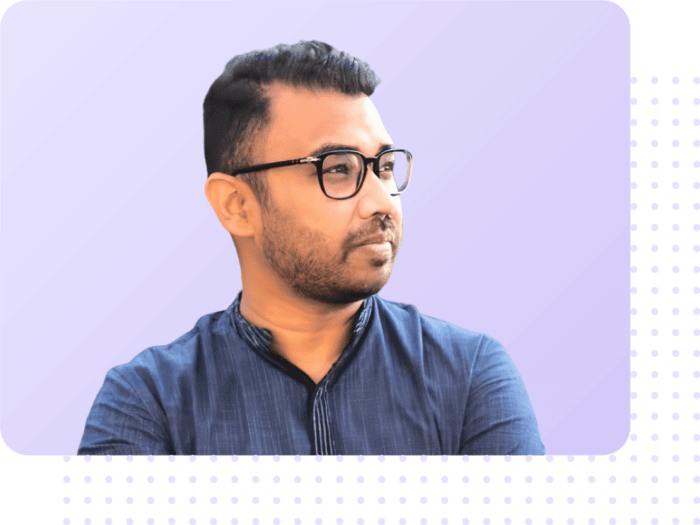 "There's no need to explain how the asset will look"
Before Planable, we'd upload an asset and write the copy, and have to spend a lot more time with clients getting that copy through, explaining how it will look. With Planable, the whole process is streamlined. Everyone sees it exactly how it is. There's no need to explain how it will look.
"We love the ability to plan and preview posts"
We love being able to plan posts and see exactly how they will look like. We chose Planable because of the calendar format — we love it. Before, it was hard to imagine what the post was going to look like. Getting approvals was filled with painful back and forth. Planable helped all our processes.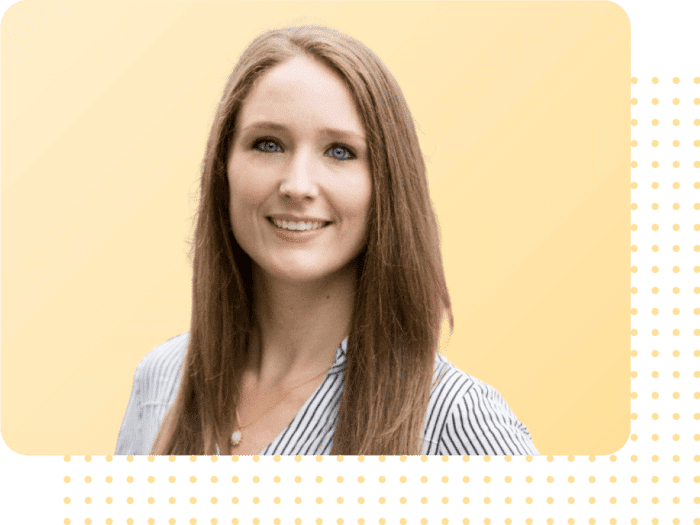 What if you could check one place instead of eight…
for the 2,951 pieces of content you create Every.
Freakin'. Week?
Publishing just one piece of content takes 3 hours and
28 minutes on average.
How much money you'd save with Planable
Number of people involved in social media
Your hourly rate
With Planable you can save
$
124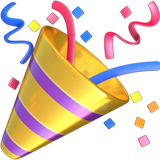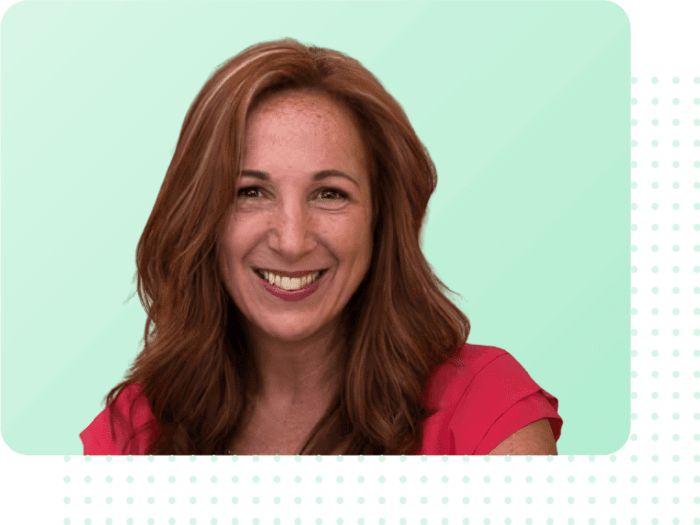 "Approvals in 15 minutes — instead of 4 hours"
Before Planable, it would take me four hours to get a post approved. After Planable, it's 15 minutes. It really saves me time. And I can take on more clients because I have more time.
"Two days, instead of a whole week"
We literally went from a whole week of back and forth to two days and done: now, we have the content ready on Monday and approved and edited by Wednesday. So we save two full days of communication.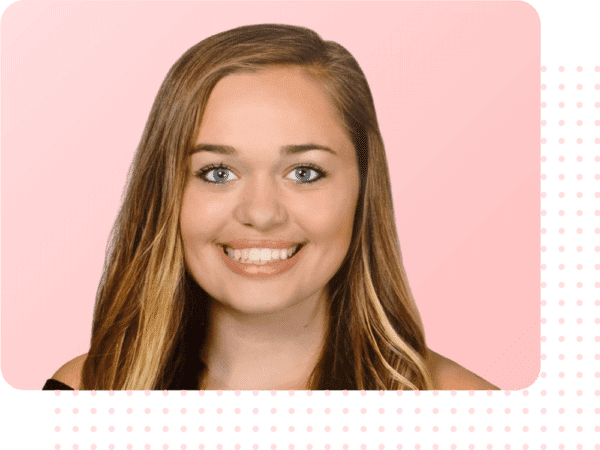 Stop losing hours on
brain-mushing grunt work
Planable gives you way more time and way less busywork.