What's the best Buffer alternative?
You're looking to move up from Buffer? You've come to the right place. Here's why Planable is a better way to create, view and collaborate on your social media content.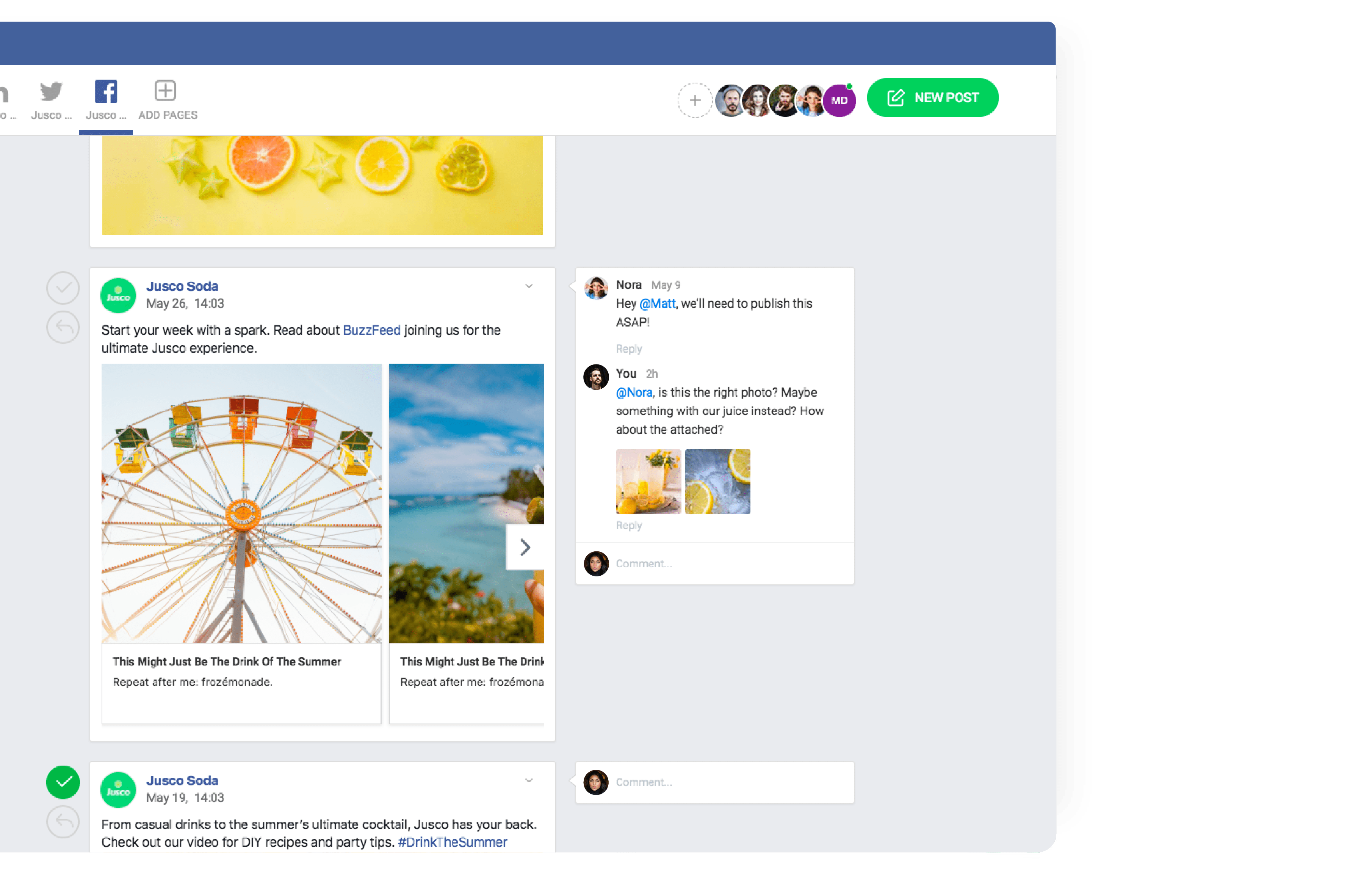 Planable is built with your team and your clients in mind.
– No more sheets, excels and docs to showcase your social media content.
– No need for a huge presentation to share your creative ideas.
– Add comments where it makes sense – next to the post itself.
– Involve specific team members in the conversation by tagging and mentioning them in the comments section.
– Let your clients hit the approve button, not reply to an endless email thread
Get Started Now
Planable is more visually accurate than Buffer.
– See your posts exactly as though they're live.
– No need for test pages or Photoshop mockups to accurately preview your posts.
– Give clients a familiar look and feel with our timeline view.
– Make informed decisions once you see how the entire post looks like.
Try it now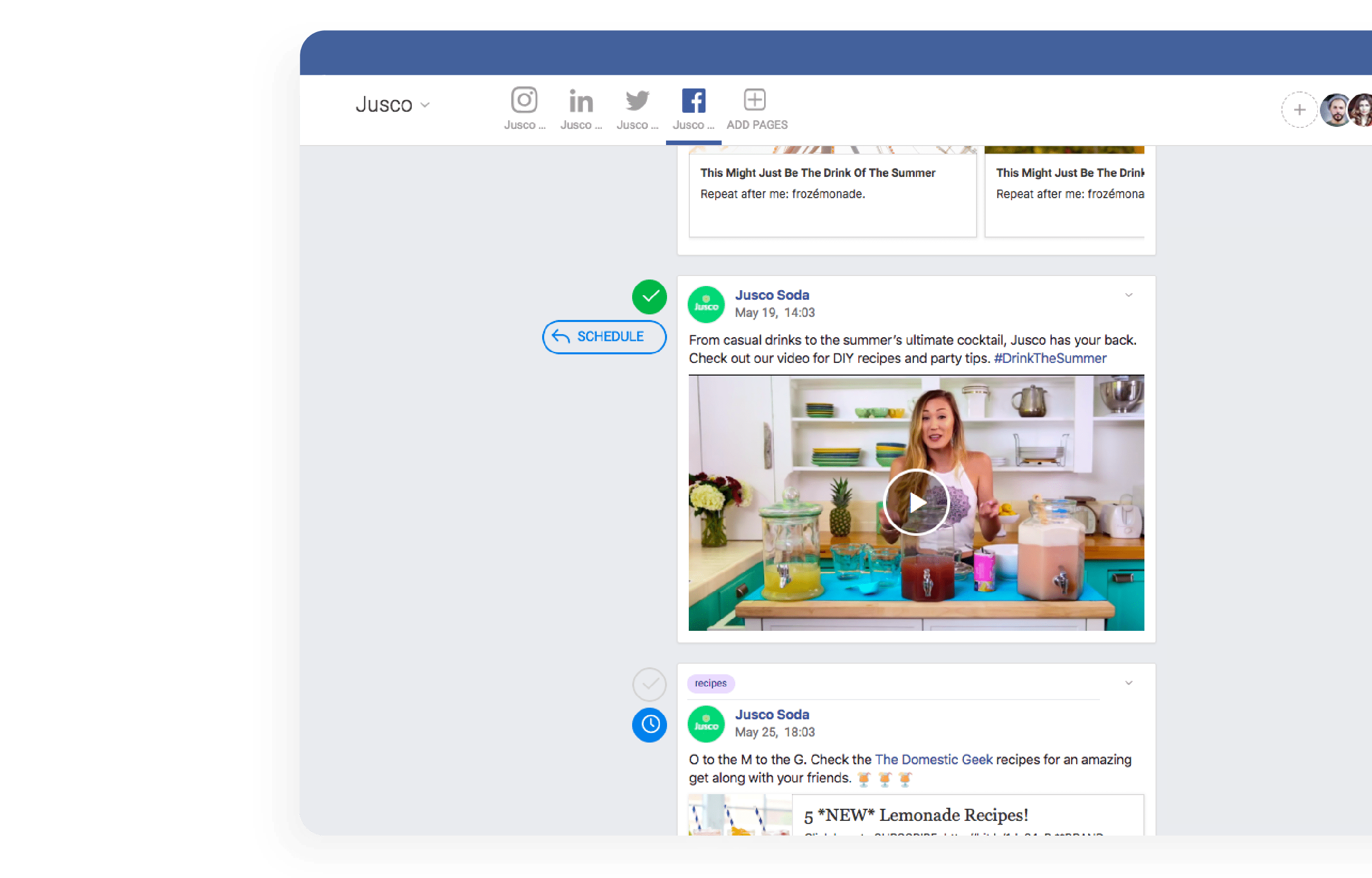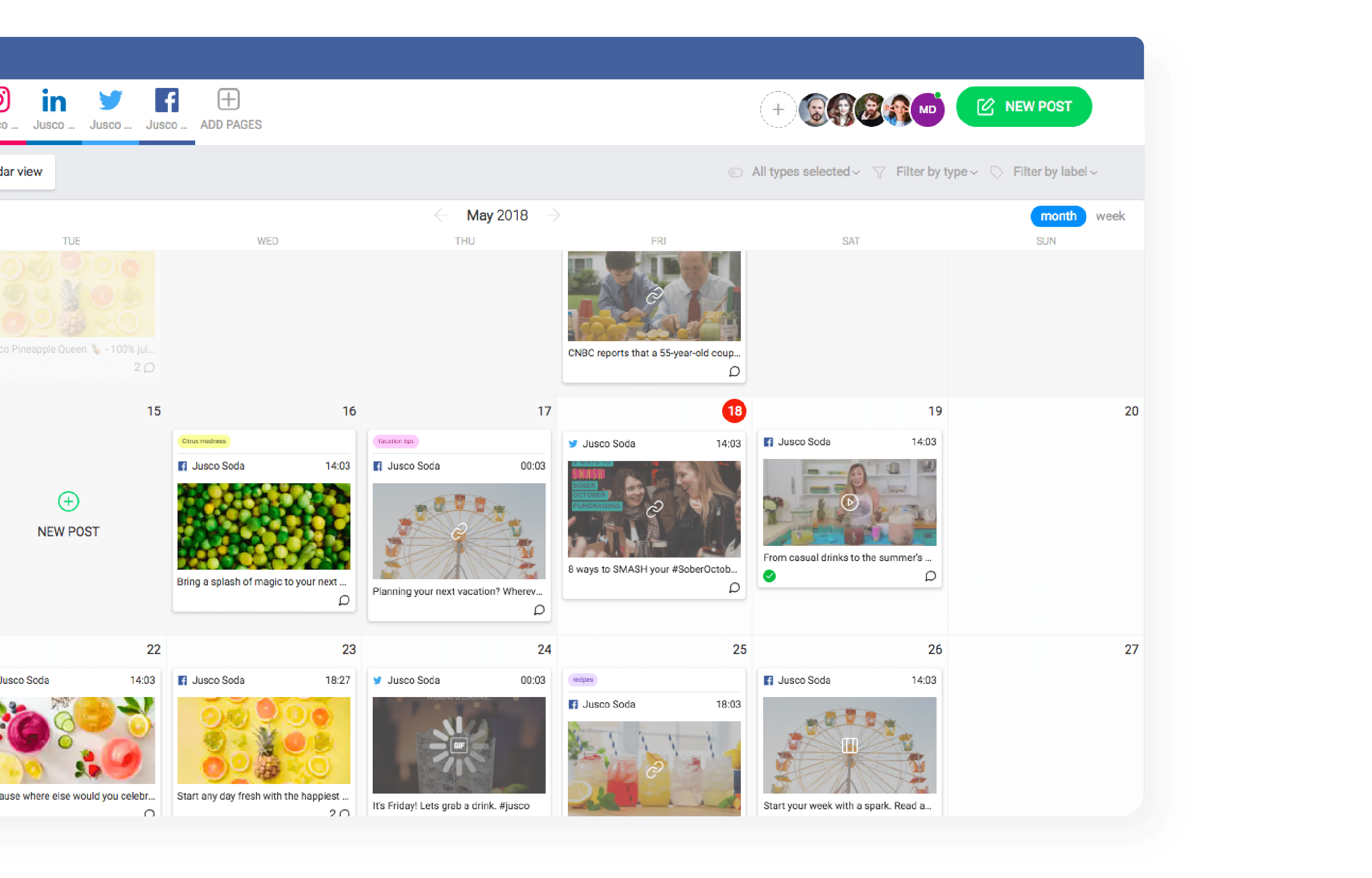 Planable has the richest social media calendar.
– See the big picture and the small details of your editorial plans.
– Draw insights at a glance using the calendar view.
– Easily plan the content with a drag and drop function.
– Distribute the right message in the right balance by grouping posts into categories.
Sign up for Free
"Great time saver! I like the ability to work together with my clients on their social media accounts. It ensures we always have the right voice."
Julie Hume | SpiderSauce SEO
You'll still enjoy the features you're used to.
– Create your posts for Facebook, Twitter, and LinkedIn.
– Schedule your posts directly from Planable and we'll automatically publish it for you at the right time.
– Spice up your posts with emojis, gifs and hashtags. Design the perfect posts in all shapes and types (carousel, links, videos).
Get Started for Free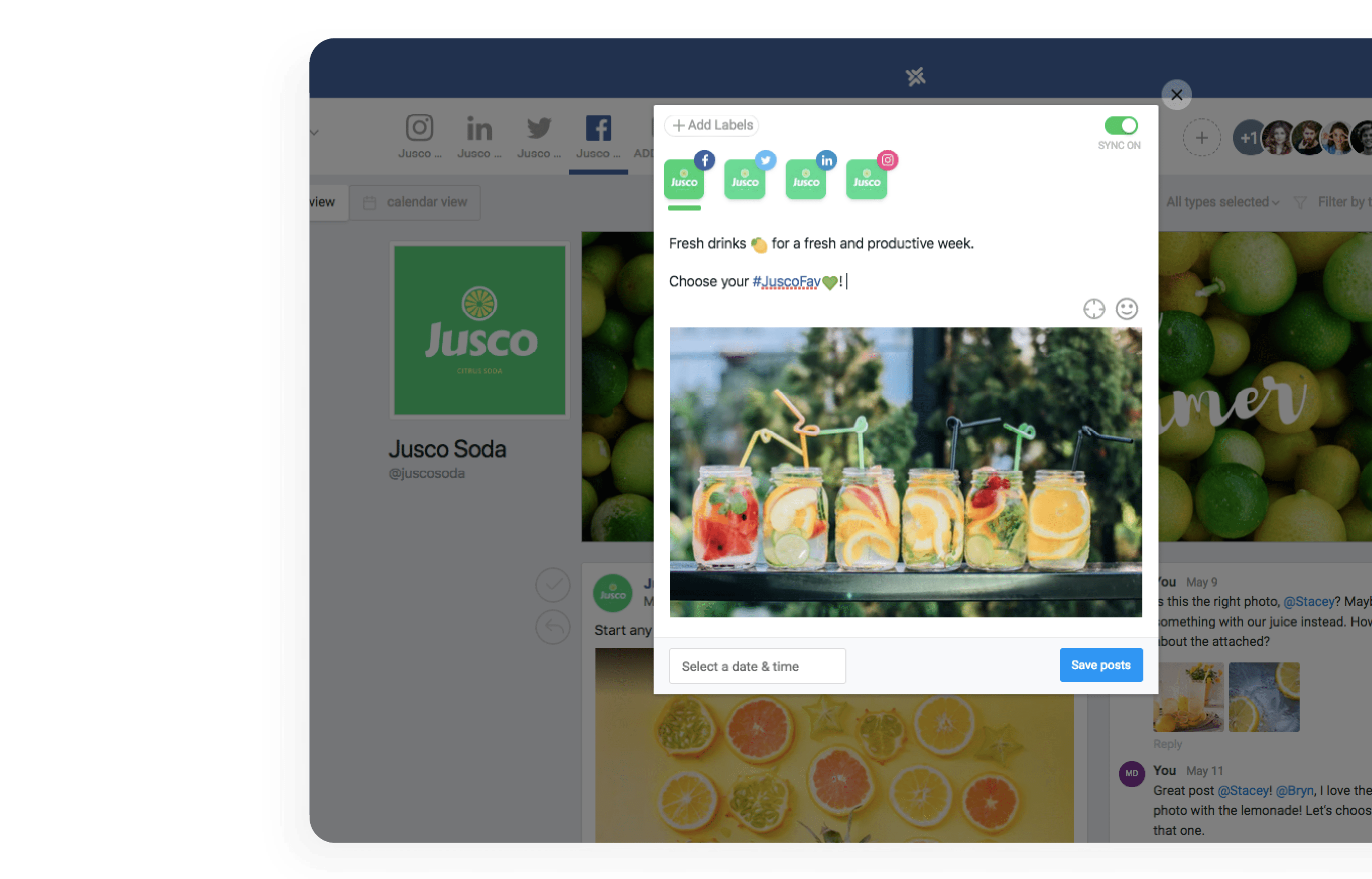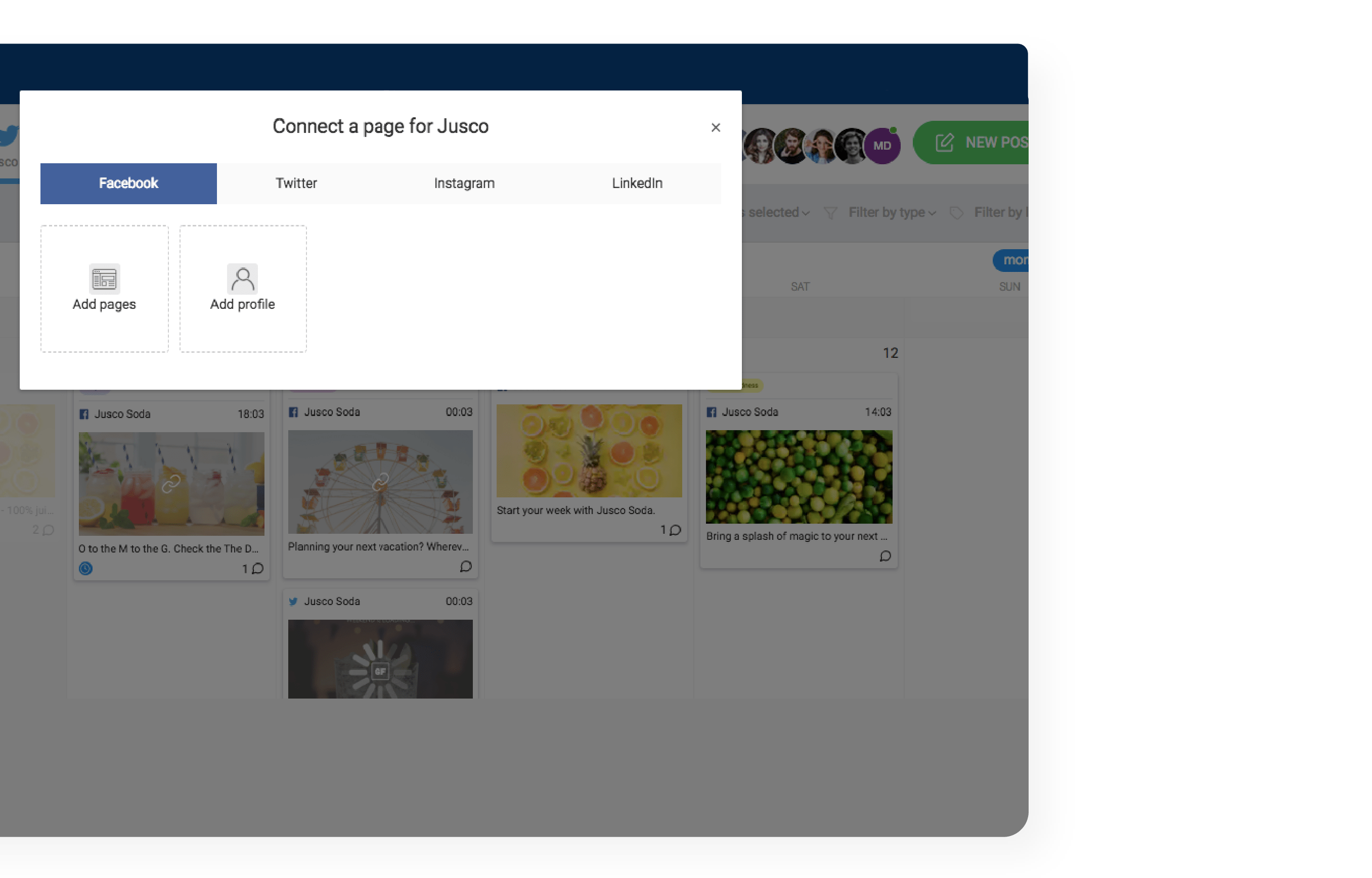 You think switching is hard? It takes seconds. Literally.
– You can connect all your social media accounts with just one click.
– Invite your team members in seconds – no need for training or technical onboarding.
– Easily share social media calendar with your clients – they don't even have to log in.
– Everyone will get accustomed in the blink of an eye. We promise.
Switch today
Planable vs. Buffer prices