In the world of digital marketing, there's always something new when it comes to the best ways to reach our customers. Whether it's creating 15-second videos that promote a product in a trending meme format or trying out that new audio-focused social network, our time, resources and attention can be spread thin.
But how can we continue engaging our customers while also growing our reach? It's an important question and often, it involves paid advertising. With Twitter Ads, you can leverage an audience of over 300 million monthly active users to build brand awareness, drive clicks, and complement your overall social media strategy. 
In the blog, we'll explore what audience intelligence means to marketers, we'll do a quick review of the types of ads you can run on Twitter alongside publishing organic tweets. Most importantly, we'll explain how you can run killer Twitter ads using audience data. Here's what we'll cover in this article:
Twitter ads —why should you care?
There are loads of reasons why you should be integrating Twitter ads into your multi-channel marketing, here's just a small sample to whet your appetite:
What is audience intelligence?
First things first, what do we mean by audience intelligence? As marketers, we're familiar with the idea of consumer insight and building buyer personas. But let's face it, we're focused on so many different channels and campaigns, which can make extracting audience insights on a regular basis almost impossible.
Audience intelligence is the practice of extracting audience insights from a range of sources, which allow you to create truly powerful marketing strategies that are based on rich consumer data.
Social media is one of the most valuable sources of audience intelligence. It provides real-time data based on authentic conversations and interactions online.
What types of ads can I run on Twitter?
Before we dive into the nitty gritty of how to use audience data to run killer Twitter ads, let's take a moment to go over the types of ads available and the different reasons you might want to run them. 
To date, there are five main advertising categories on the Twitter platform, giving marketers a range of options depending on their needs. These categories are: Promoted Ads, Follower Ads, Twitter Amplify, Twitter Takeover and Twitter Live.
Promoted Ads
A Promoted Ad on Twitter is one of the simplest ways to reach your audience. Promoted Ads are served in feed and if you get them right, they can feel like a native piece of content that your audiences will actually want to engage with. Types of Promoted Ads include:
Text ads – A basic, 280-character tweet with no additional components. 
Images ads – A text ad with the option to add a photo.
Video ads – A text ad with video;

Twitter recommends

you keep this under 15 seconds.

Moment ads – A collection of Tweets; great for telling a story.
Carousel ads – A curated selection of images or videos in one ad.
See why industry leaders trust the world's leading game platform.

— Unity for Games (@unitygames) April 27, 2022
Follower Ads
An interesting option for brands looking to grow their organic reach and increase brand awareness, Follower Ads provide increased visibility and promote your Twitter account to a target audience, with the end goal of attracting new followers.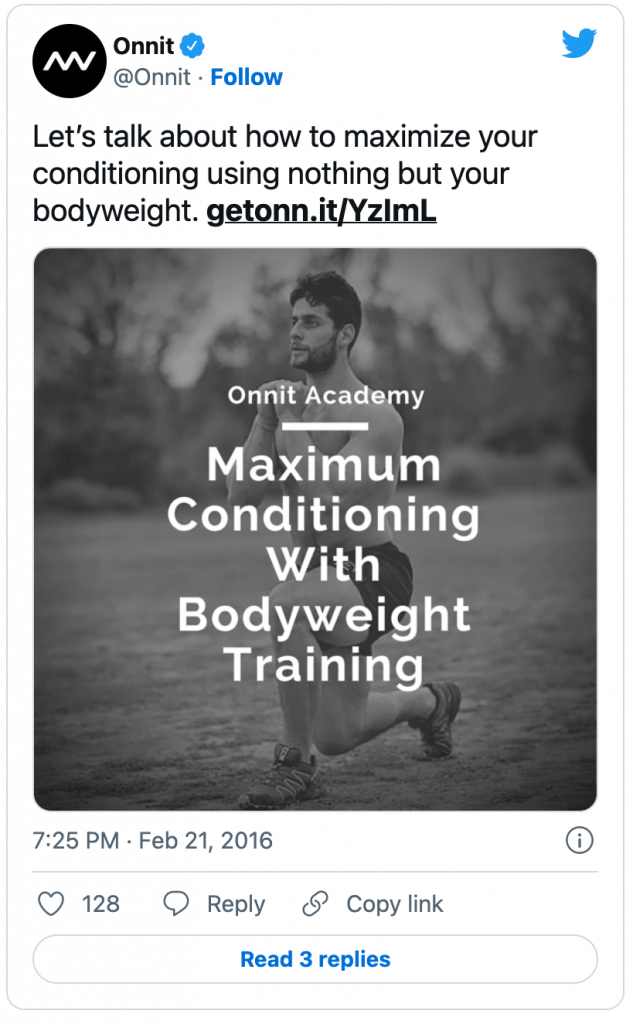 Twitter Amplify
Twitter is busy tapping into the video trends with Twitter Amplify, which allows brands to align their ads with high-quality video content from relevant publishers.
A bit like YouTube advertising, you can choose from their Pre-roll offering, to show your content before the main video (movie theatre much?) or you can try a Sponsorship which allows you to be paired with a single publisher during a moment you choose.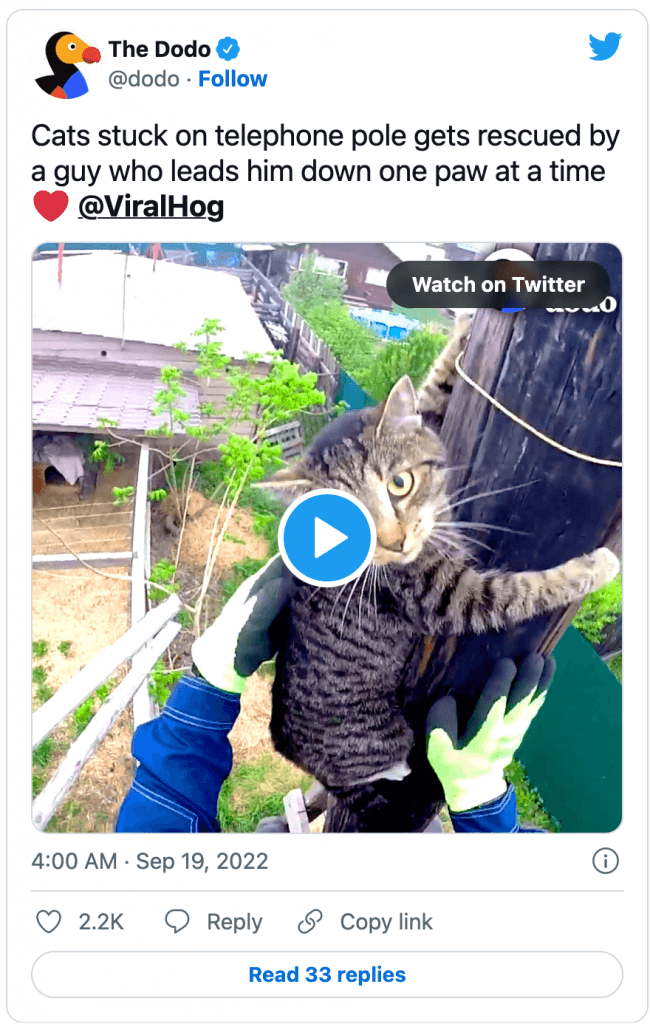 Twitter Takeover
Simply put, In short, Takeover advertising gives your brand exclusive ownership of Twitter's most premium ad slots across desktop and mobile.  Whether you want to take over people's timelines or put yourself at the top of a trend, Twitter Takeover is designed to give you mass reach on the platform and drive results across the marketing funnel. Brands can take premium real estate via Timeline Takeover or Trend Takeover, across both desktop and mobile users.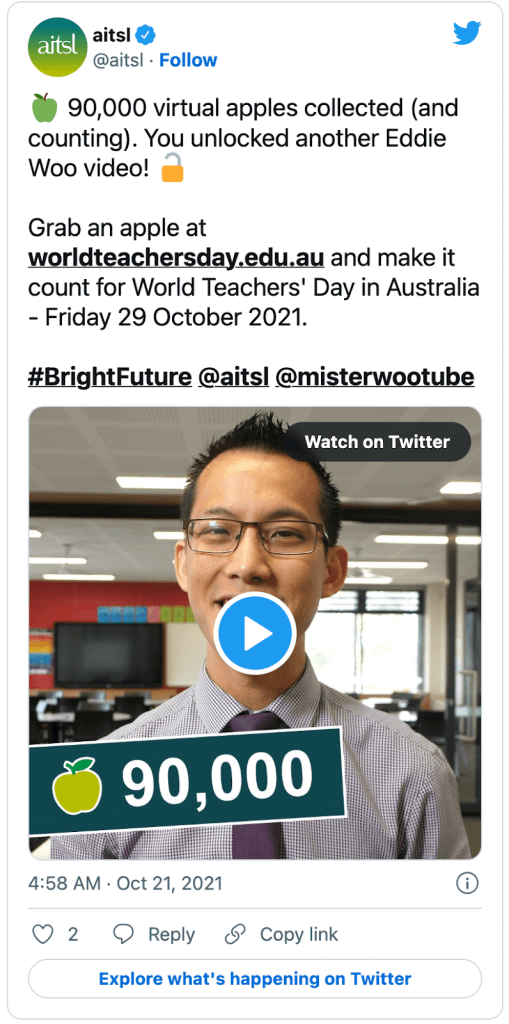 Twitter Live
Last but not least, the Twitter Live ad format allows you to have Twitter users join you in real-time. Live is ideally for product launches, building fan excitement with livestreams, virtual conferences, and even fashion shows.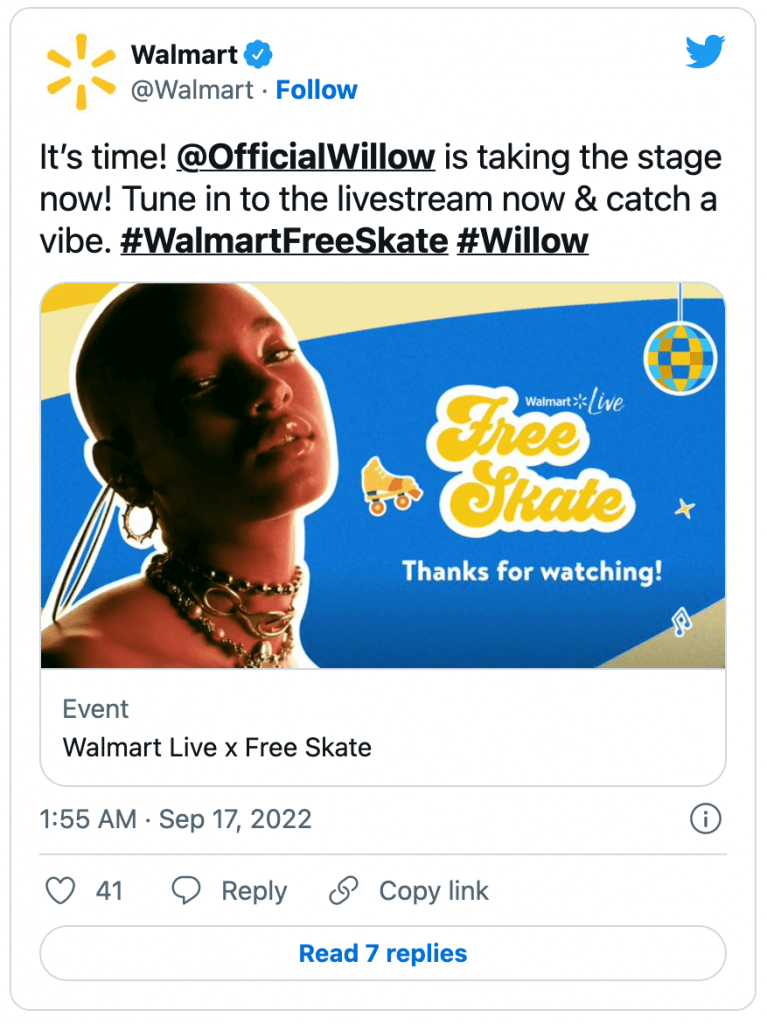 How can I use audience data to run killer Twitter ads?
Perhaps you've run a few Twitter campaigns previously and it didn't drive the results you wanted. Perhaps you've never even considered Twitter for paid social. We've discussed the value and versatility of running Twitter ads, now you just need the data to back things up.
That's where audience intelligence tools such as Audiense come in. With real-time audience data at your fingertips, you can create targeting criteria in the Twitter ads platform that will help your campaigns reach the right audience, every time. 
What kind of audiences can I build?
When it comes to running killer Twitter ads, it helps to truly understand who your audience are and develop criteria that can help you reach them. By segmenting your audience appropriately, you will ensure that you get your message in front of the right people. Using Audiense, you can create three types of audiences that will help you achieve this. 
Static audiences
Static audiences based on your audience's profile and criteria such as location, follower ratio, bio, verified status, and so on. Let's say you're an indie studio running a campaign to promote the launch of a new video game. You're launching on Nintendo Switch, and you want to get your game in front of reviewers and streamers. 
With Static audiences, you can build a list of Twitter users based on certain criteria such as followers of Nintendo and associated accounts, followers of your competitors in the industry or similar games, followers of reviewers and streamers, users who specifically put 'gamer' or 'streamer' in their bio, and so much more. You can plug this audience directly into Twitter and launch your campaign, confident that you're targeting the right people. 
Dynamic audiences
A dynamic audience is one that continuously updates based on triggers related to a specific Twitter account, defined by you. This is a great way to find users that are actively engaging. These are based on behavioural signals or triggers such as the accounts the user likes, retweets, DMs, mentions, follows, or unfollows. 
Dynamic audiences differ from Static audiences. Static involves working with predefined lists. "Dynamic audiences" adds or removes users  based on the triggers you selected. This means you're always targeting the most relevant audiences.
Periodic audiences
This one is just like a Static audience, except users are automatically added to your audience on a weekly basis, depending on the criteria you set. Smart, right? 
How are brands using audience intelligence to run better Twitter ads? 
Audience intelligence is so much more than just finding people to serve ads to, it can also be used as a force for good. A great example of this comes from SMASH, a non-profit organisation who wanted to help students of colour access college and career readiness resources, with an emphasis on STEM subjects.
SMASH wanted to ramp up their fundraising efforts and seek out donors to spread the word about their cause. One of the key objectives was to use social media to build awareness and reach out to specific influencers for donations.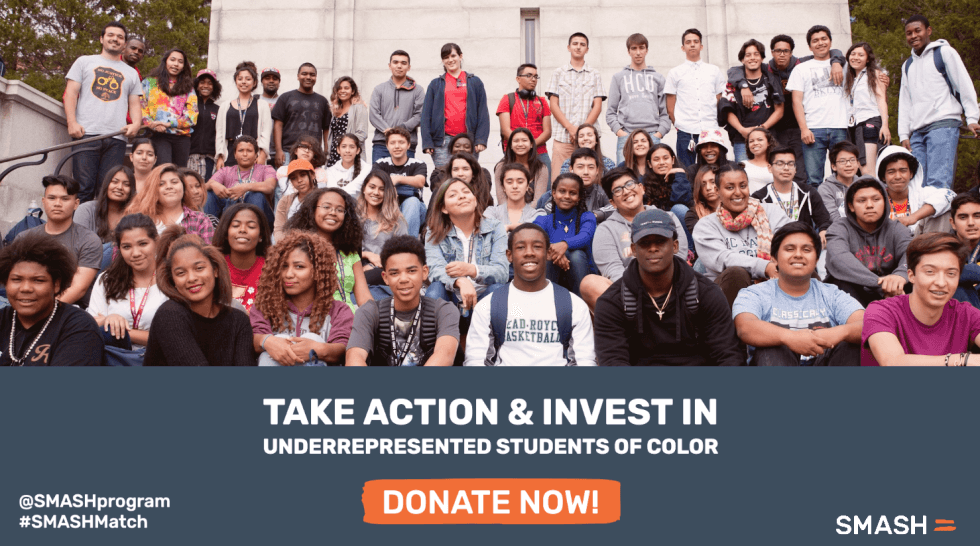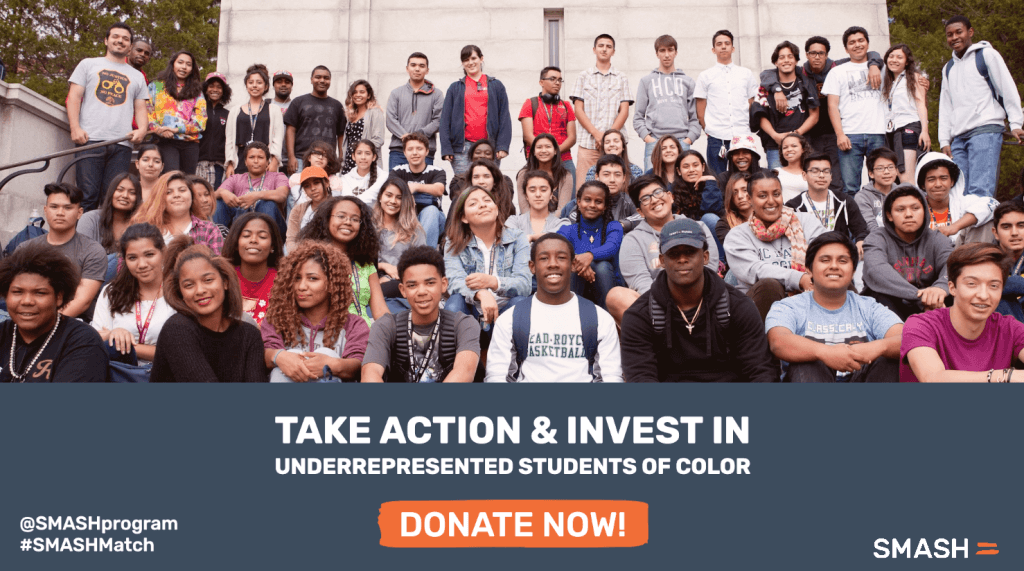 Their first task was to identify engaged, verified social media influencers who could spread the word and potentially donate. Using Audiense, they were aable to sort followers based on reach, follower count, and other parameters relevant to creating an influencer campaign. Removing the guesswork meant that SMASH knew exactly who they should reach out to first. 
Top tips for using audience data in your Twitter ads
1. Get your data up to scratch
If you want to run killer Twitter ads using audience data, the most crucial element is making sure your data is up-to-scratch. This can be a real challenge for marketers who need to deliver results quickly but investing the time in quality data will unlock the results you want.
Whether you're using customer email addresses to build retargeting campaigns or you're using real-time social data to build tailored audiences, make sure your data sources are accurate, up-to-date, and of course, contain the people you want to reach.
2. Clearly define your ideal customer
Speaking of, if you haven't clearly defined your ideal customer, you're throwing money away. While it's every marketer's dream to have every person buy their product or service, it's just not realistic. You need to be clear about the customer you want to target and how you're going to reach them.
Audience intelligence can show you exactly who those customers are, based on data points such as what they're talking about, who they follow, and even the personality traits and channels that are likely to trigger a purchase. Collect as much data as you can about your ideal customer and use this as your guiding light in building Twitter ads.  
3. Test, test, and test again
The key to running ads that deliver is to ensure you're measuring and tweaking as you go. To perform Twitter ads analysis, you might need a solution to move and store data in a warehouse. This could be easily done by using Twitter ads to Google BigQuery transfer no-code solution. Try A/B testing different audiences against each other, try a few different ad formats to see which resonates, test copy lines and CTA to nail that perfect hook. 
Audience intelligence can provide a steer on this by showing you the kind of content your customers – past and present – are engaging with online. Continuous testing will deliver optimal results and provide valuable insight such as audience preferences and best-performing copy that can be used time and time again in your marketing campaigns.

Conclusion
Winning on Twitter might not be easy, but it's definitely worth the effort. With tailored audiences – based on real audience data – at your disposal, you can create truly impactful Twitter ad campaigns that will support your advertising goals. 
With a ton of features like audience segmentation, Targeting Pack, and chatbot integrations, you wouldn't find any other tool designed to make Twitter marketing work for you. Sign up for free today to start enjoying all that Audiense has to offer.