Social Teams 100
Top 100 Companies that grew their social media teams in 2020,
against all odds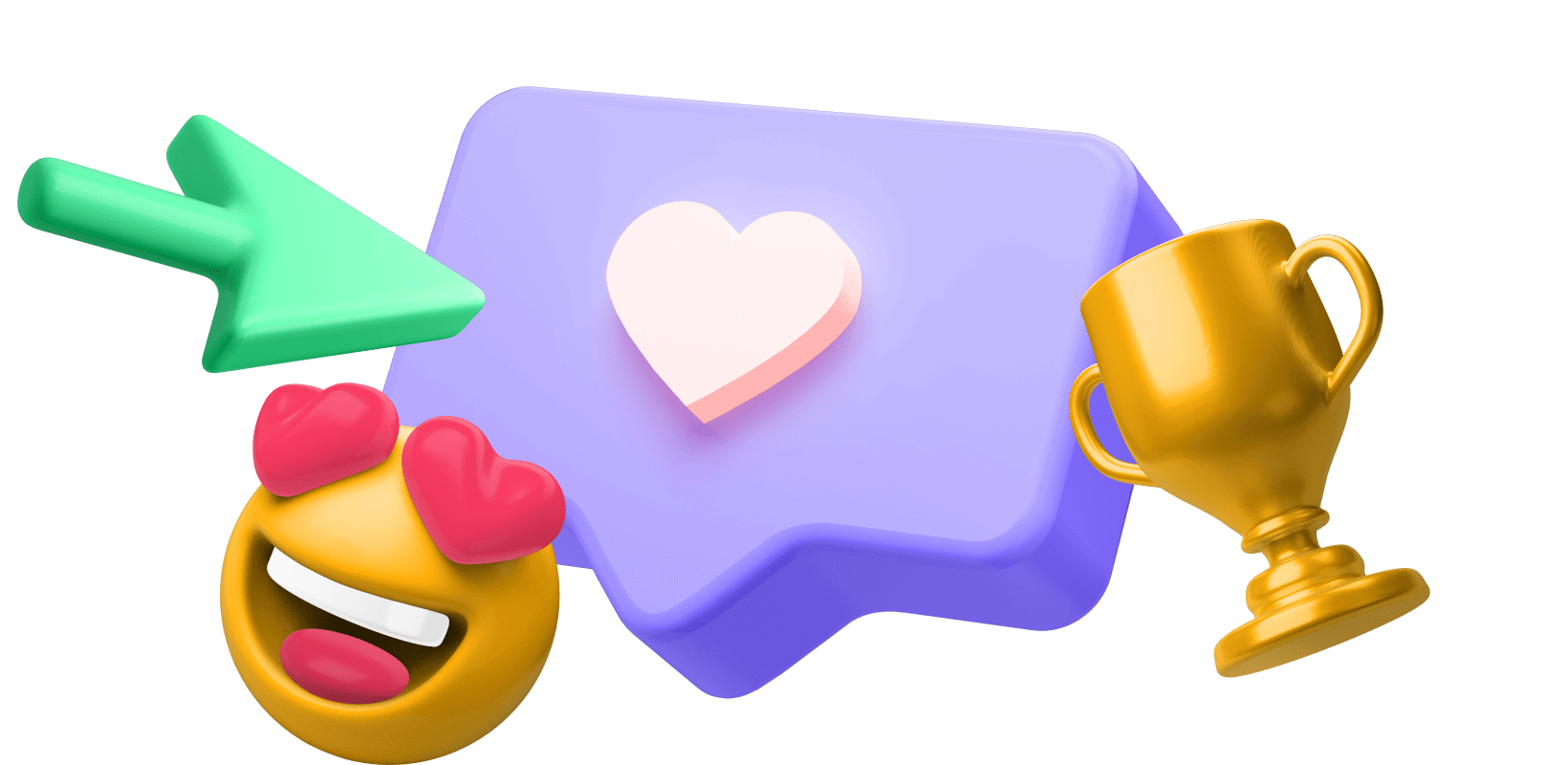 Top Industries
The industries of the companies that hired the most social media professionals in 2020.

7.54% Marketing & Advertising
Top Departments
Departments most people joined in 2020. "Social Media Marketing" includes titles without a specific department.
25.8%

Social Media Marketing

Years of seniority hired
How experienced were the people finding a new social media role in 2020?
1
1
1
1
1
1
5.7
Years in Average

Manager 7
Years in Average
Coordinator 5
Years in Average
Specialist 5
Years in Average
Intern 3.69
Years in Average
Top Titles
The most popular titles for new social media roles in 2020.

Best month
When most people started a new social media job in 2020.

Top city in US
The city where most people got a new social media professional job.


Here are the top 100 Companies that grew their social media teams in 2020,
against all odds. You can also sort by their growth percentage.
Get to know the companies
that made the Social Teams 100
We made the top, published it, and got to know some of the interesting companies who made the list. Take a look and learn more about their stories, processes, and behind the scenes.
About MNTN
I founded MNTN 3 years ago, with the idea of trying to create a solution for fast fashion. The biggest problem that we identified in our market was that there are lots of niche, sustainable fashion brands, but their price points are crazy. Young people, who are the most likely to champion a sustainable movement, can't afford it. We came in with our slogan of "planet over profit". We cut our margins by choice to make to make our sustainable products more accessible to the younger generation.
How social media helps
Our target demographic is the kind of younger people that are really at the front of eco-conscious consumption, being sustainable, and having the environments at the forefront of their agenda. They're all on social media. So it's the place where we can reach hyper-relevant individuals.
It's also really important to us because we're built on transparency. We show everyone everything that we do from the seed going in the ground to the cotton that's produced to the shirt that you get. Social media helps us do just that.
One amazing campaign
It's our ongoing campaign, our sustainability campaign in the sense that we educate people. Our social media is 90% education and 10% our products. We're not product-centric in our marketing and that's something that is going to stick moving forward and something I'm really proud of.
About Curology
Curology makes a custom skincare formula for you. A licensed dermatology provider evaluates your skin profile, skin type, and medical history, and prescribes a custom mix of three simple ingredients. Whether you're up against acne, dark spots, or fine lines—you get one bottle that's all you.
It's just like going to a dermatologist's office, but online. Curology's dermatology providers are real, human medical professionals—not bots, not AI! A lot of people don't realize this. After you sign up, you're paired with a licensed provider who evaluates your skin and determines which ingredients to prescribe. No office visit, no copay. Your provider has your back the whole way—and can adjust your formula as your skin changes.
How social media helps
Our main focus is building community and brand love — a big group of loyal brand advocates who are going to champion for us. Since I joined, I've really seen that happen. When we put out content now we see people in our community answering the questions in the comments for us. We see community members cheering each other on and lifting one another up. That's amazing for us. It shows they've really learned from what we've taught them and that they feel proud to be a part of the Curology community.
One amazing campaign
For our In Support of Black Joy campaign for Black History Month we featured a collection of stories from Black creators about finding and creating joy. ⁠It was really one of our first big cross-functional campaigns and it was amazing to see how it came together. Our goal at the outset of this work was to start a conversation based on our values to help the underrepresented feel that Curology is a brand for them by creating content that addresses the Black Community in an authentic way through word and actions. At the end of the day, we believe everybody deserves to feel seen and heard. We want every person a part or not a part of the Curology Community to know that.
About Social Teams 100
2020 ended and after wiping our foreheads with a loud 'phew', we started thinking. Besides a year of horrors, what else happened in 2020? How did social media teams do? Were there any social media jobs posted? Did professionals in our space make career changes?
So many questions inevitably lead us to roll our sleeves and get to work. We started a research project and the results were quite impressive. We found so many companies that saw the importance of social media marketing in the worst of times. These brands needed to be noted. Mentioned. And shared with the world.
That's how the top came to life. The top that shows just how essential social media is for most companies. From the filled positions, over 170 were social media manager jobs. Entry-level roles were also popular with 150 of the roles containing words such as social media specialists, strategists, interns, content creators, assistants, and associates finding a new and exciting place to work.
There were a total of more than 1,000 companies that hired social media professionals in all of the US last year. Diverse professionals with a previous experience ranging from 0 to 40 years of experience.
2020 was without a doubt a dreadful year. But good things happened too. Some companies managed to stand tall and invest in our beloved social media world. We wanted to celebrate these companies.
Want to celebrate them, too? Give them a shoutout 👇
Who's this top by?
Oh right, we're Planable — a content collaboration platform for social media teams. We help agencies & in-house marketing teams collaborate to create, approve, and publish social media content faster. Want to know more? Check out everything about our product here.
Or better idea, just give it a try for yourself. 👇