Content marketing is the hot topic of the decade. It is also a broad matter that makes it a never-ending challenge for everybody. As 70% of marketers are actively investing in content marketing, defining it is trickier than ever.
I asked 8 experts to reveal the best content marketing examples that drove results for them. Considering how different the answers are from one another,  it should come as no surprise that even experts have a hard time defining exactly what content marketing is.
So here are a few content marketing examples as told by marketers, for marketers.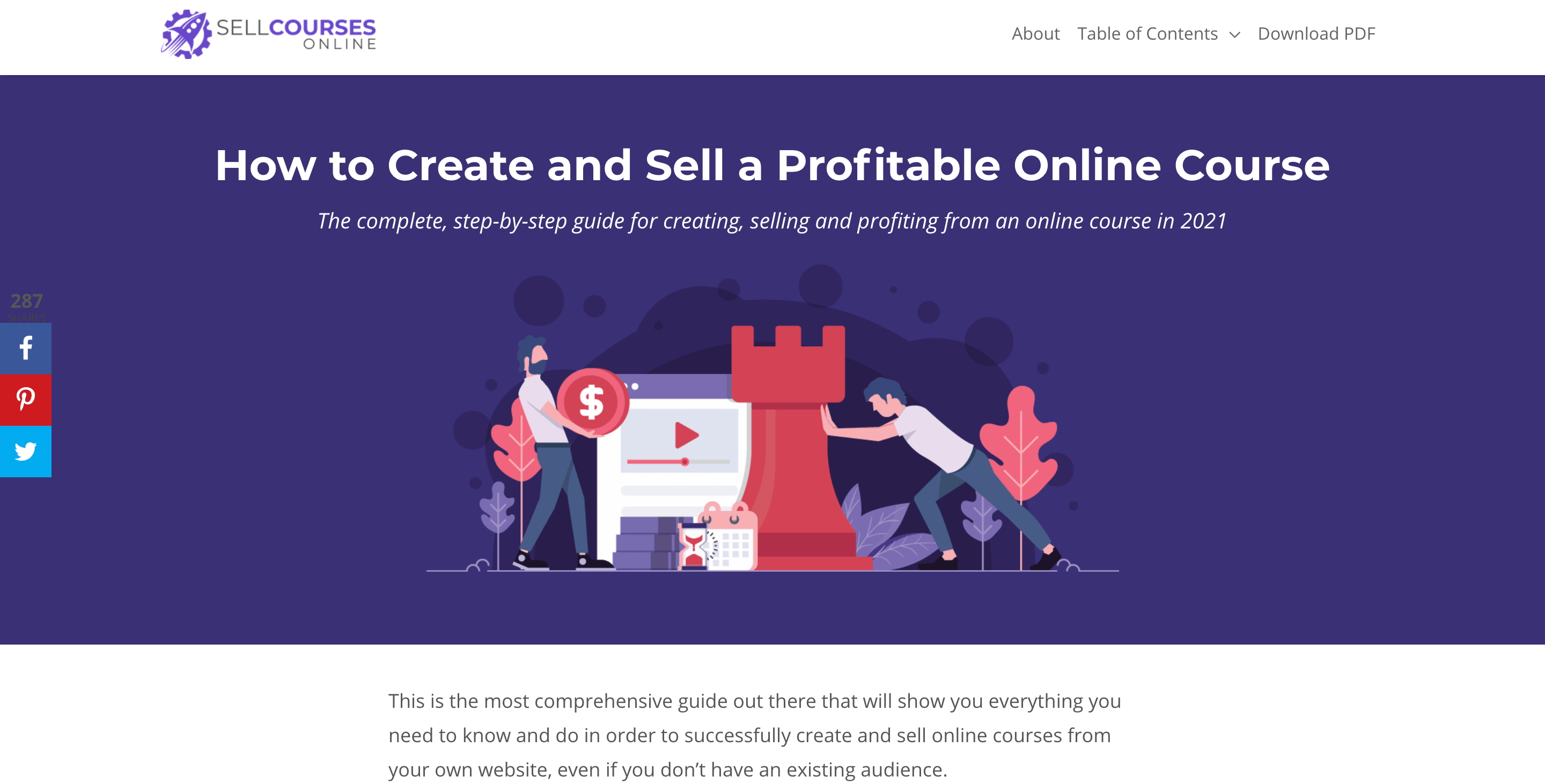 "The main objective of the campaign was to generate new leads for our business. We wanted to create an epic piece of content for the top of the funnel to increase brand awareness and customer engagement. This single piece of content has attracted 75k+ new visitors to our site and helped generate over 8k leads for our business.
This guide is the best content campaign that we've ever run, and the main reason for its success is its quality and comprehensiveness. It is 10k+ words long, covers the topic in great detail, and is full of actionable advice. If someone wants to create and sell an online course, they can learn everything from A to Z about it through this guide. It also includes many real-life examples and case studies from our clients, about best online course platforms, how to create a stellar course and tips to promote it online, making it a much more engaging read. Plus, we invested significantly in the design of the guide to make it stand out, which has contributed to its success as well.
Finally, the readers can download the guide in PDF format if they want to read it later. It has worked great for capturing leads for our business.
Simply speaking, it's the most epic guide that anyone has created in the niche, and it has produced great results for us." – Baidhurya Mani, Sell Courses Online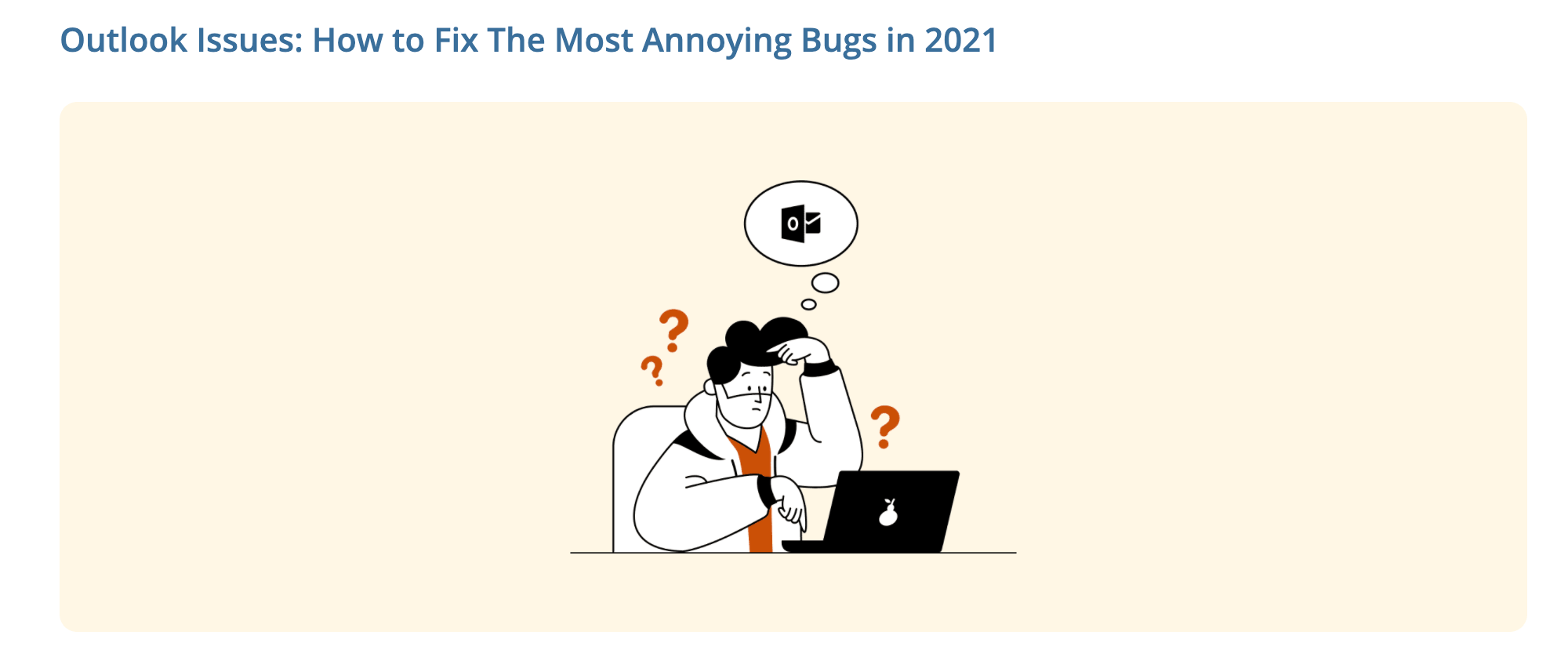 "The main goal was to improve the performance of this page to attract leads who are beginning to consider alternatives to Outlook but still need help with the product. We offered the short-term solutions they're frequently looking for and also informed them of a long-term solution (switching to Mailbird).
The traffic to the page has skyrocketed, it's too early to say if conversions will result from it but people are certainly finding this information and using it. 
Honestly, it's not easy to frame your competitor as your 'nemesis' without unnecessary bias. Focusing on being there for the customer instead of simply putting down the competitor's product has proven to be a worthwhile endeavour. I hope that as people find the troubleshooting to be too frequent, they will recall that we were a strong resource and try out Mailbird as an alternative option." – Carla Andre-Brown, Mailbird
Goal: Generate more leads (TOFU) and conversion at the BOFU (discovery calls booked) as part of your content marketing strategy.
"The most impressive result was new product qualified leads within a few hours of the case study being shared on social media, and that led to a new customer for Bean Ninjas within a week
With other case studies we've produced for other clients, they've been able to rank page 1 for their clients' name, so when people search Google for their client then the case study that we produced will appear.
We helped Bean Ninjas produce a customer success story (case study) about their client Bento. This worked because the focus was on highlighting a real business that achieved tangible results by hiring our client. Here are the steps we took:
My team crafted a compelling case study by interviewing Bean Ninjas' client (Bento) to really understand their motivations for buying the service, and the results they got after using the service for a few months. 

Publishing the case study on Bean Ninjas website and then promoting it via BN's social channels. We also tagged the featured client Bento on the tweet that went out. Here's the retweet:
If you're looking for a solid bookkeeper for your SaaS or eComm business talk to @Johnston_Meryl and @evrydaysprhero from @BeanNinjas. They rock. https://t.co/PCAK5z6Etl
— ˗ˏˋ Jesse Hanley ˎˊ˗ (@jessethanley) August 15, 2020
Bento retweeted our tweet to their audience and within a few hours, one of their followers saw the tweet, read the case study, and commented to say they needed the same service. They also booked in for a discovery call with Bean Ninjas. New lead generated!

Within a couple of weeks, the lead became a paying client." – Anfernee Chansamooth,

Simple Creative Marketing

"The main objective of the content was to generate more backlinks to increase website traffic. Since it focused on providing visitors and prospects valuable information, it was used to improve the top of the funnel (awareness). Not only did it bring more high-quality backlinks and improve my website rank on Google SERPs, but it also convinced video app companies to collaborate with us – since it's an in-depth list of tools. We've unexpectedly received many free version offerings from them so we can try and utilize the tool before we write a review and feature them on the page.
My main focus when writing the content was to provide extraordinary value to my readers or visitors, as well as a boost to my website traffic. In my opinion, the reason why it's one of our best-performing pieces of content is because it's natural and 'non-salesy'. 
Of course, you should also use a fast and affordable web hosting service to ensure that your visitors' experience is as good as possible.
We always tried to avoid the 'over-egging' sales talk, along with relying too heavily on the reviews of other blogs and not personalizing the review to our visitors. In other words, we made sure to try the tools ourselves and highlight the pros and cons of them genuinely so the readers have clear expectations before trying the tools themselves.
With the value the content brings, other websites use the content as their resource on their blog by linking back to the piece. In the meantime, it's also important to focus on website protection to avoid errors and failures in the future. And that's how I was able to generate more high-quality backlinks from the content and even improve the page's rank on the SERP." – Andre Oentoro, Breadnbeyond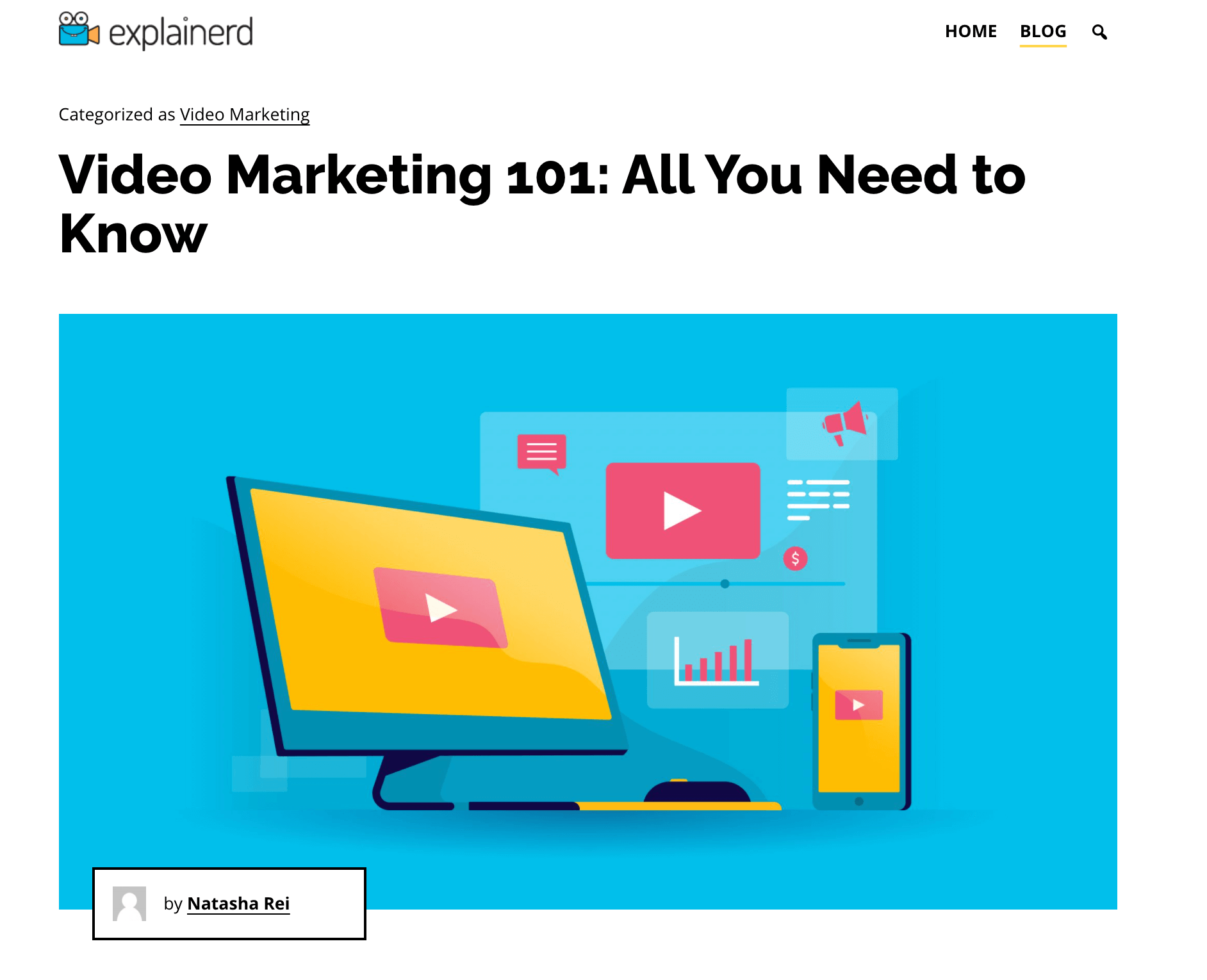 "Our main goal for the campaign is to build an audience for our brand-new blog. Since it was our first campaign, we made sure to provide high-quality pieces that educate readers and boost our brand awareness. 
The most impressive result so far would be the increased traffic to our blog, specifically to the page campaign. Since we offered an in-depth analysis of the fundamentals of video marketing, many visitors came to our blog to learn more about the term. Also, using VPN services you can peek at the YouTube videos as if they are shown in other regions so you could adjust your content strategy accordingly. 
Our intention in writing the content was to educate readers about marketing terms that have become popular in the past years. There is a lot of similar content on the internet; however, only a few provide thorough research on it.  
With that in mind, we insisted on covering the ultimate guide for those who need the information around video marketing strategy. We dug further into what marketers should know from a piece of content marketing to help them elevate their strategies. 
In addition to that, we provided great samples of the topic we covered to let readers know which strategy worked out. Not to mention that our pro tips had the audience hooked from the beginning. They can immediately take action right after reading our post. 
We believe that our intention in giving the best solution (in the form of an article campaign) is the reason we have success today. When we focus on serving the audience, writing a piece of content will be much easier." – Natasha Rei, Explainerd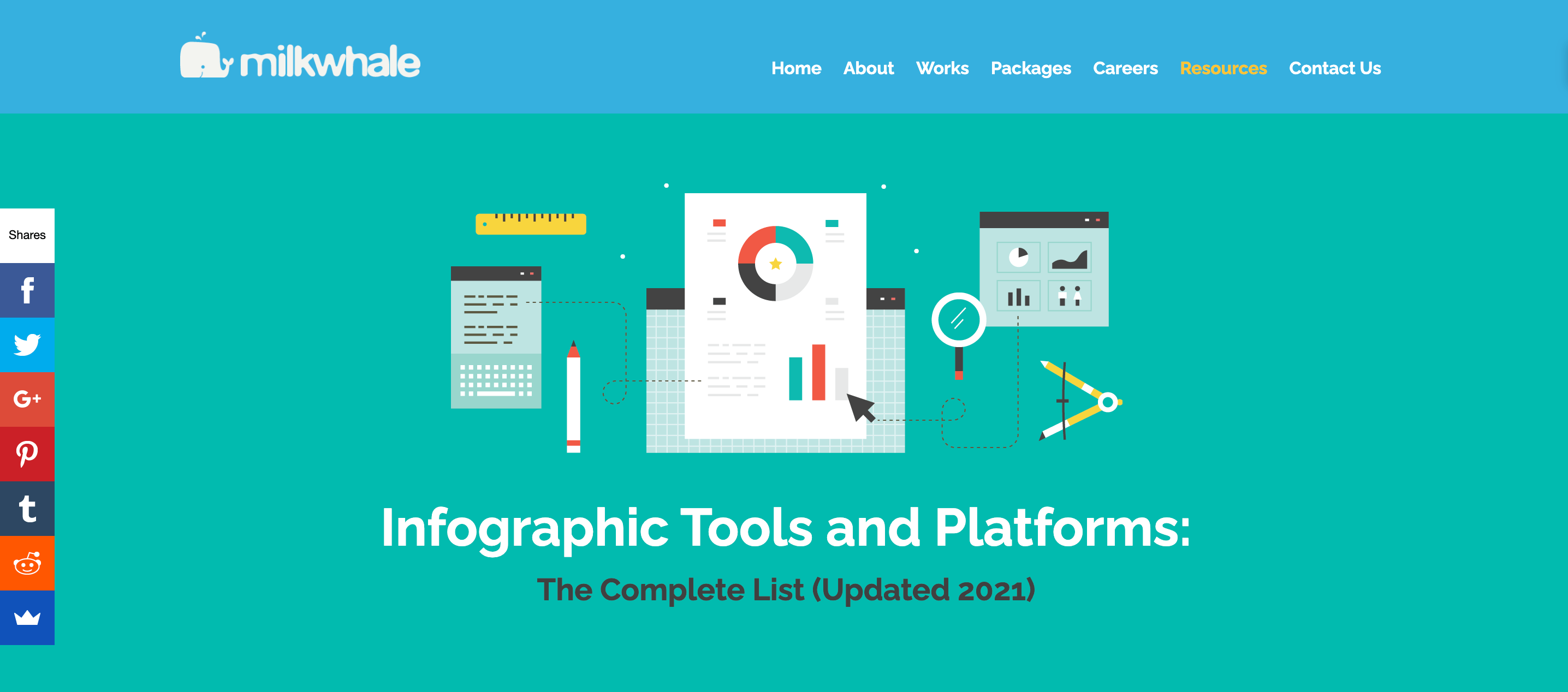 Our main objective was to bring in traffic and educate our readers about infographics. We also wanted to provide valuable content while building links to our page. With this page, we tried to improve the top of the marketing funnel which is "Awareness". This page brought in a lot of backlinks. We succeeded in bringing in the backlinks with a successful outreach campaign and this page became one of the top pages for our site. "It wasn't a huge surprise when this became one of our top pages. The page itself is highly resourceful. It's basically a list of tools to make an infographic. There weren't any advertisements for our services and the page acted as a place to go for those looking to create an infographic on their own.
The inspiration for this page was due to the demand in queries about creating an infographic. So, we decided it would be fitting to compile a giant list of infographic tools. The result was an extensive list readers can navigate with ease and filter with specific tags.
With this tool, our readers got what they needed minus the advertisements. Other sites also linked back to this page and shared it with their readers. In the end, it helped improve our site's SERP stats, bring in traffic, and generate a lot of backlinks — which is always great for us." – Ebnu Sudarso, Milkwhale
7.
SEO KPIs every marketer should know in 2021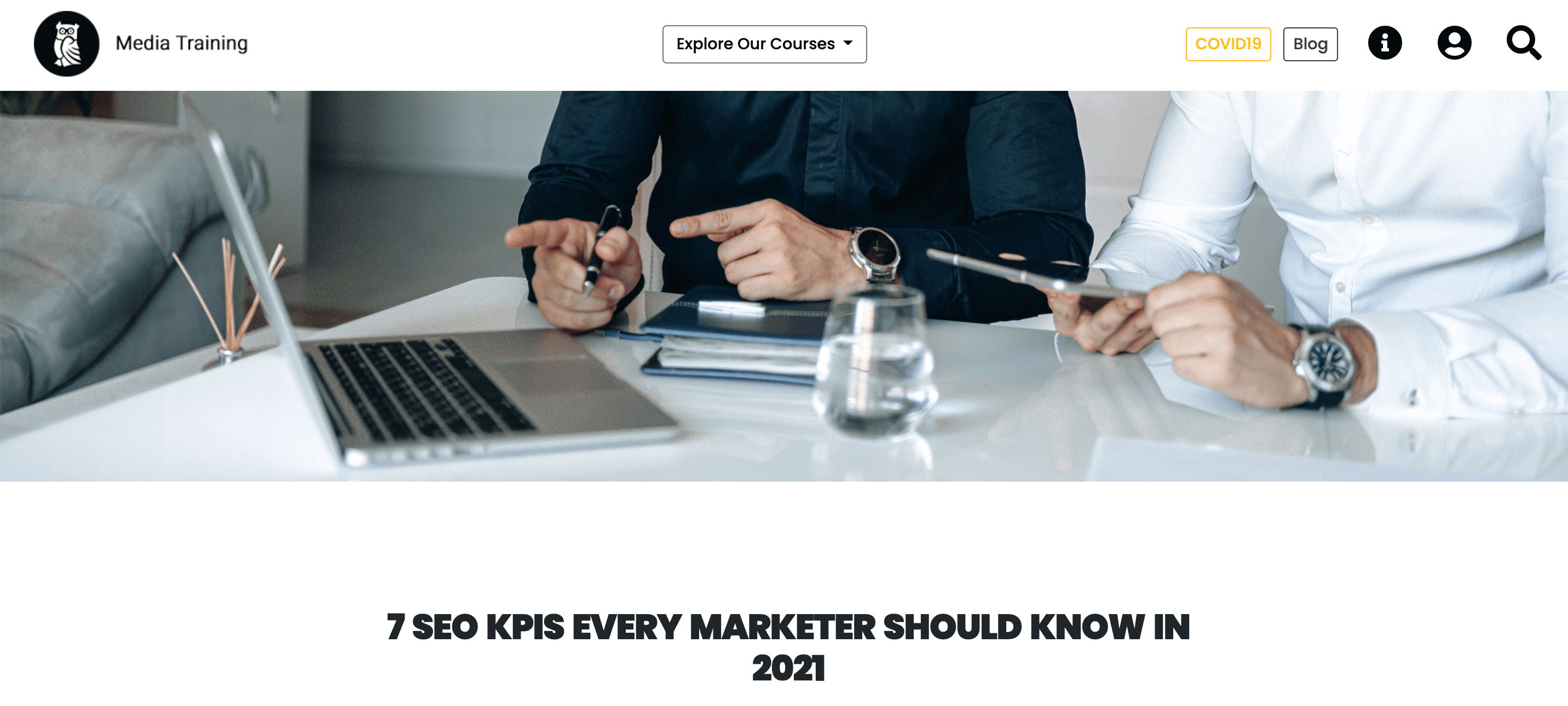 "The main objective is to improve organic traffic to the company's website. The most impressive result so far is getting our blog on page #1 by googling a range of common keywords. My campaign became successful because we managed to drive a lot of organic traffic to our website. Besides, we managed to get our page among the first ones on Google as well as rank high with a few keywords 7 SEO KPIs in 2021 (pg 1, #2); 7 SEO KPIs (pg 1, #5); SEO KPIs (pg 8, #1); SEO KPIs 2021 (pg 1, #5). These are early May 2021 records." – Cristina Moraru, Media Training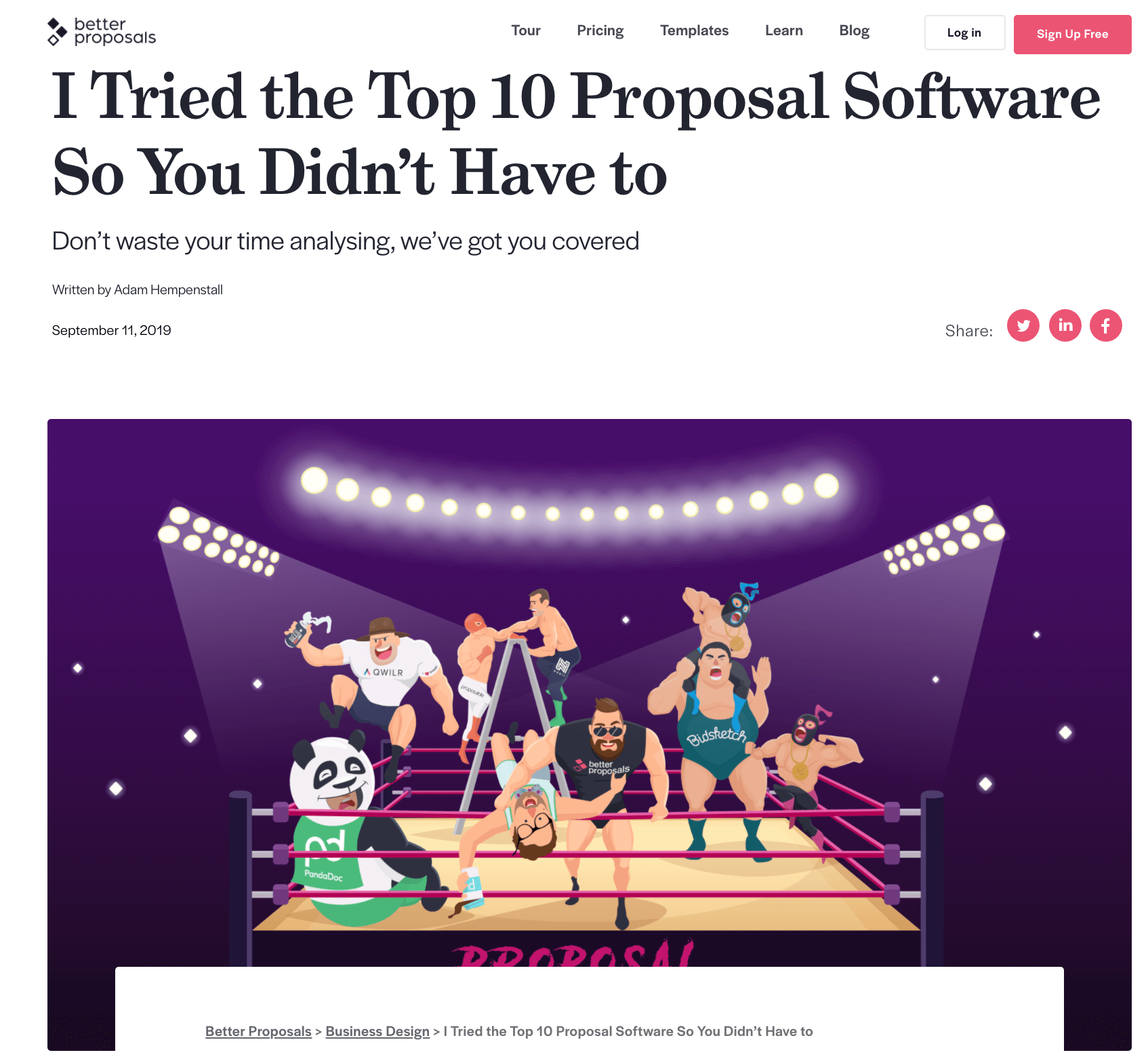 "This one-piece performs really well, for several reasons. First of all, we picked the right keyword that has decent search volume and high transactional intent. Secondly, we wrote a really good, high-quality piece that was well researched and backed with recent data and screenshots. Finally, this piece performs well because we bring at least 4-5 backlinks to it every month. We currently rank #2 for it and we constantly tweak it to perform better, both in terms of search engine performance and conversions." – Petra Odak, Better Proposals
To sum it up
Written, video, audio. Long-form, snackable, gated. TOFU, BOFU. Businesses can't live without content. This is why it's important to keep an eye on what's working in your niche: from printing on-demand eCommerce stats to mastering the SEO KPIs. These examples are a great starting point for your business. Once you're ready to share them with your audience, Planable has you covered. Planable helps teams plan, collaborate on, and schedule their posts. Give it a try – it's free.