Our resolution for the new year was to help more marketing teams collaborate efficiently & save time. That, and sticking to a workout routine. Yea…so this NYE article also contains customizable post templates to help marketers get more done, faster. From tips & tricks to eye-catching designs, this article will help you get the social media party started. Now's the time to get all the resources you need to plan the perfect NYE campaign. Really, right now. In 3… 2… 1…
We'll start with the basics: infographics with the best time to post, the best channels & formats, the ideal campaign start for each holiday, image sizes, and the most relevant topics. 
Successful New Year social media campaigns
We've also curated a collection of great NYE advertising campaigns from various brands to draw last-minute inspiration. New Year's Eve advertisements can be a great way to make consumers think of your brand next time they're out shopping, so let's make sure they're memorable. 
1. Spotify. Lighthearted New Year's resolutions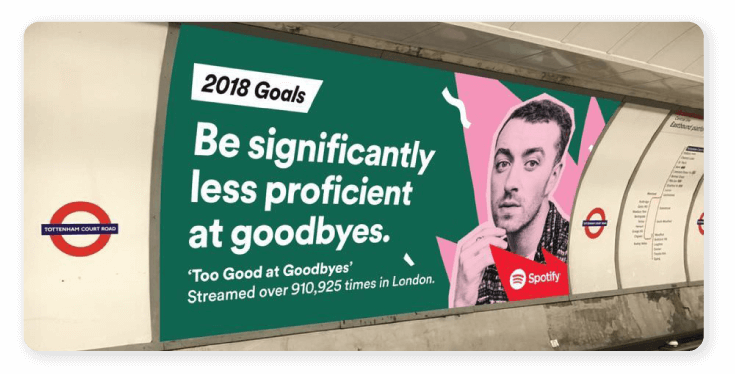 Eye candy posters, attention-grabbing numbers, and lighthearted resolutions. This is the magic formula Spotify used for its New Year's campaign. They focused on user-generated content, printed out huge billboards with their warming resolutions, and reinforced them with their streaming statistics. For example, one billboard read, "Deliver burns as well as the person who streamed 'Bad Liar' 86 times the day Sean Spicer resigned."
2. Apotek Hjärtat. How to quit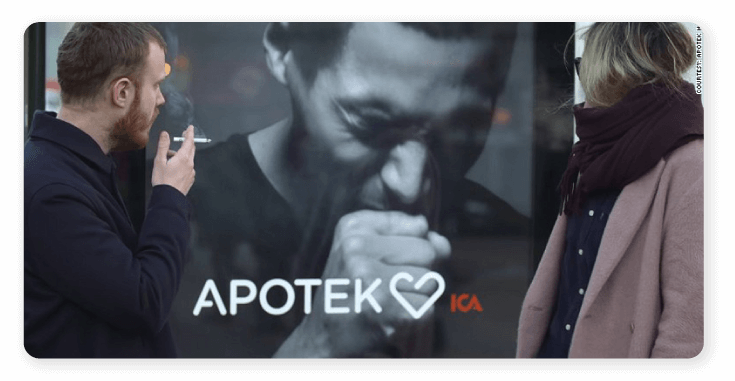 Every new year starts with creating new good habits and quitting the bad ones. Apotek Hjärtat encouraged Swedish smokers to quit via interactive billboards. Each billboard had a smoke detector that activated a picture with a man coughing and being bothered by the smoke. The picture was followed by another one with products that help people stick to the resolution of quitting smoking.
3. VIP Bags. Keep it light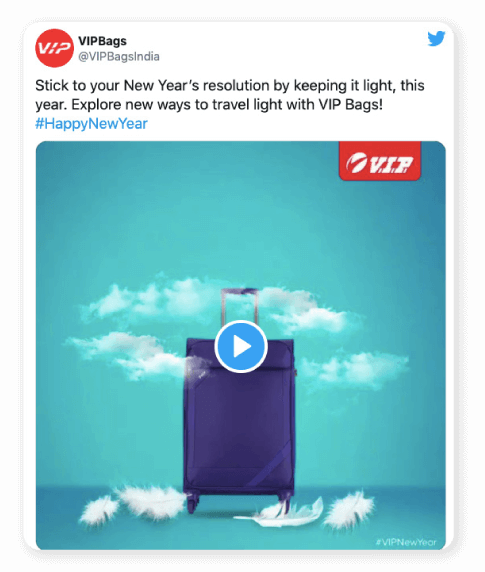 It's not always easy to talk about your product or service. Especially after three other major holidays. VIP Bags managed to include their top product in the New Year's resolution bag (see what we did there?) without pushing it too much. They advocated for everything light. From travel to resolutions. Another nice touch was to use the most popular social media hashtag: #HappyNewYear.
4. London Ambulance Service. Life-saving skills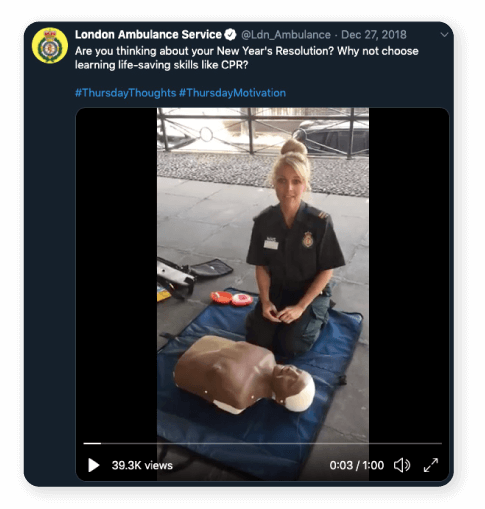 New Year's resolutions are a must, but how many of us think about combining learning a new skill and becoming more aware of their health? London Ambulance Service came up with the best resolution: learn CPR. This simple yet powerful campaign became viral from day one. There are more than 30k viewers who learned CPR thanks to it.
5. Ciroc. The party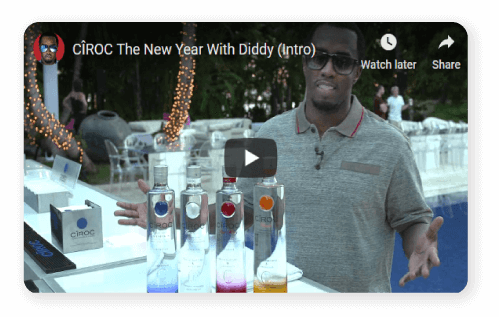 What's New Year's Eve without a party? Ciroc, the alcoholic beverage brand, collaborated with Sean Combs (P. Diddy) for their 2012 campaign. They even hosted a live party in NY, and secured their fanbase for life. You can see how the party went by searching for #CirocTheNewYear. A virtual party sounds like something Ciroc will do this year. Who knows? It requires less budget and accommodates people from all around the world.
When, where, how, and what to post on social media
These times are in Eastern Standard Time (EST). You'll need to convert them to the timezone of your audience.

When to start talking about the upcoming holidays
While planning can start 3-6 months in advance, the moment you begin communicating with your audience is pretty standard.

Frequency of the holiday-related posts
Best social media channels by users
More than half the people on Earth use social media and that number is still growing daily. This means your audience is probably out there. All you have to do is publish your holiday campaigns, engage, and make that sale.
Image size guide for your social media posts
No need to remind you about the importance of visual assets in your campaign, right? Instead, here's everything you need to know regarding image sizes for all main social media platforms. This leaves you more time to focus on creating amazing Black Friday social media posts.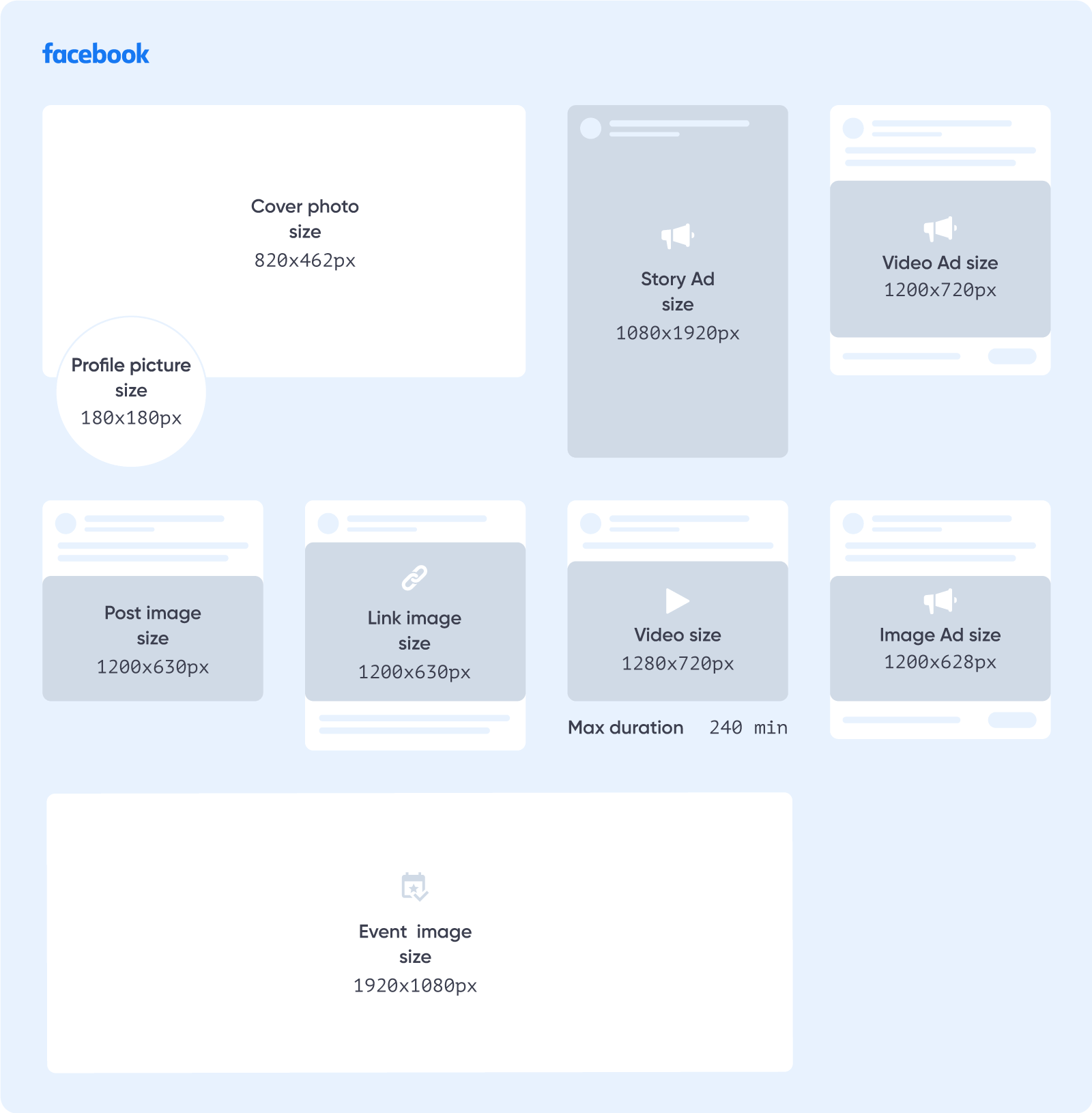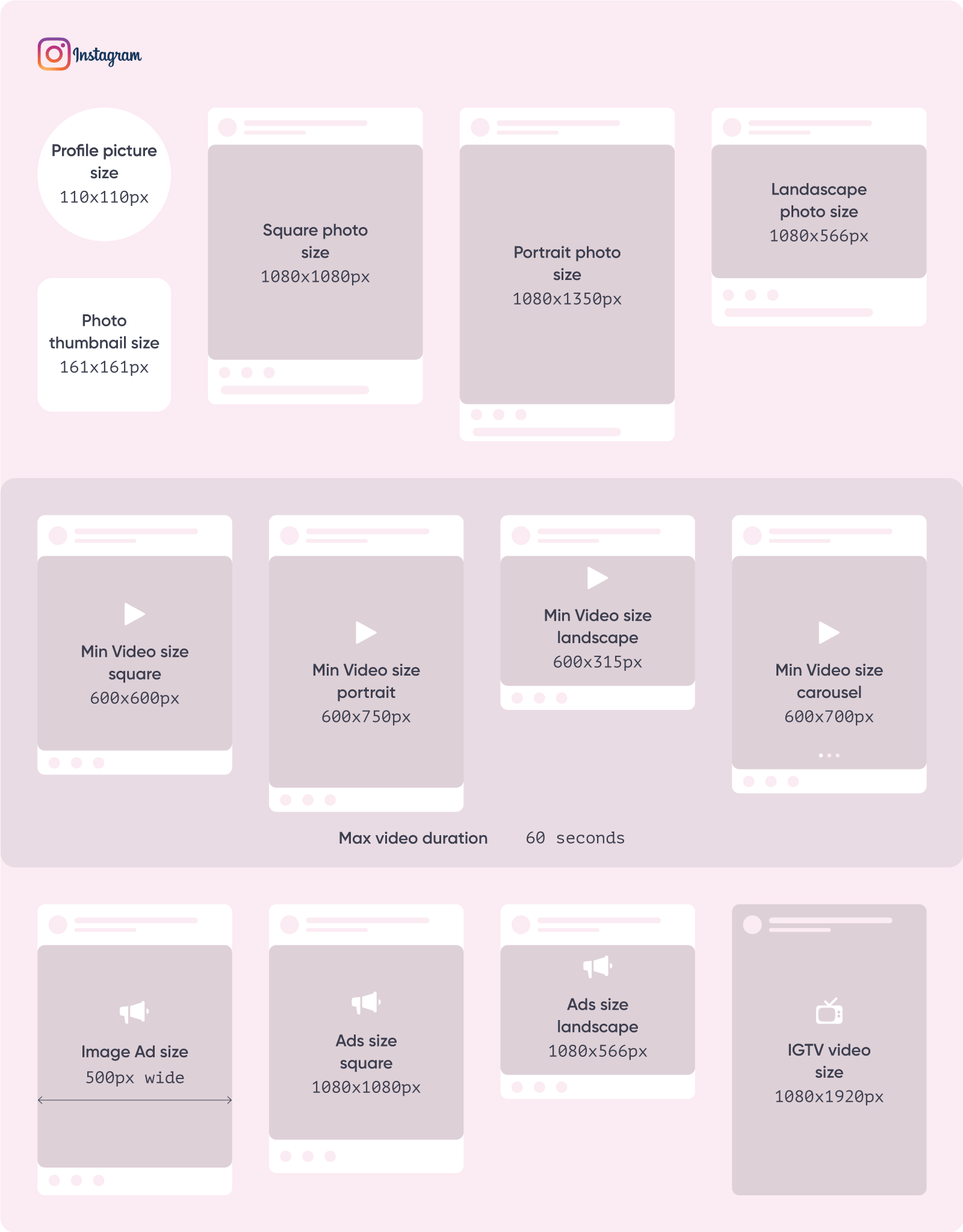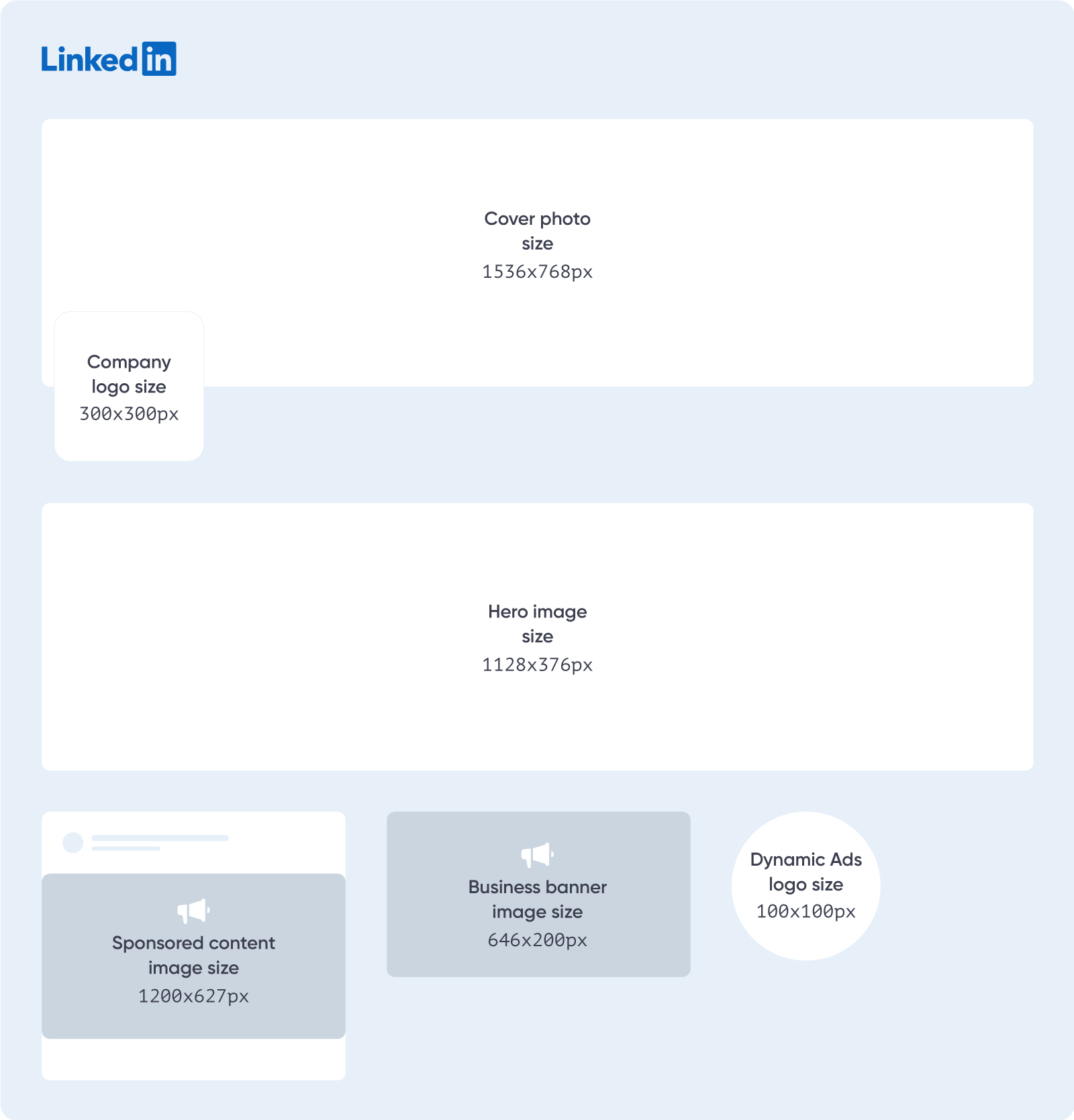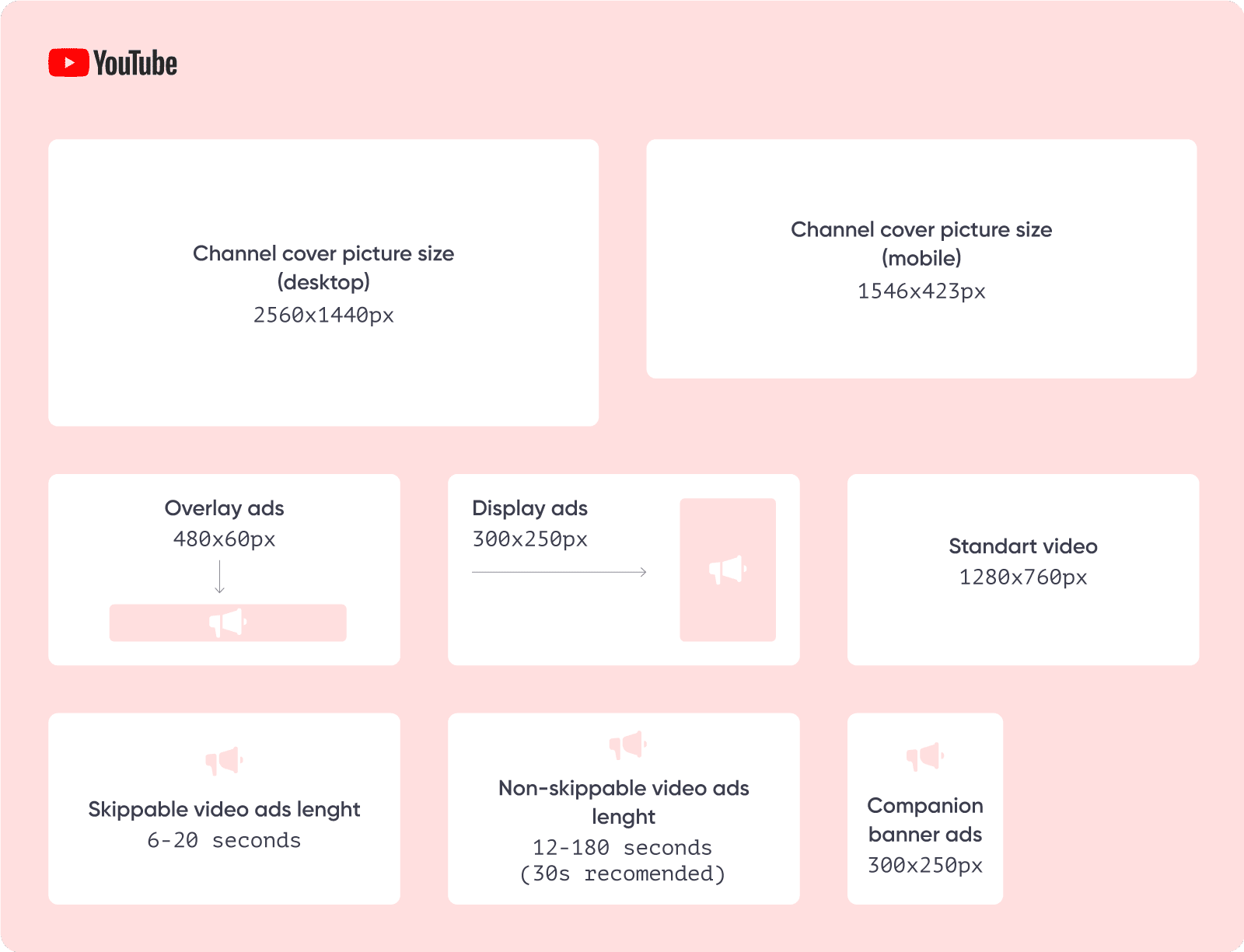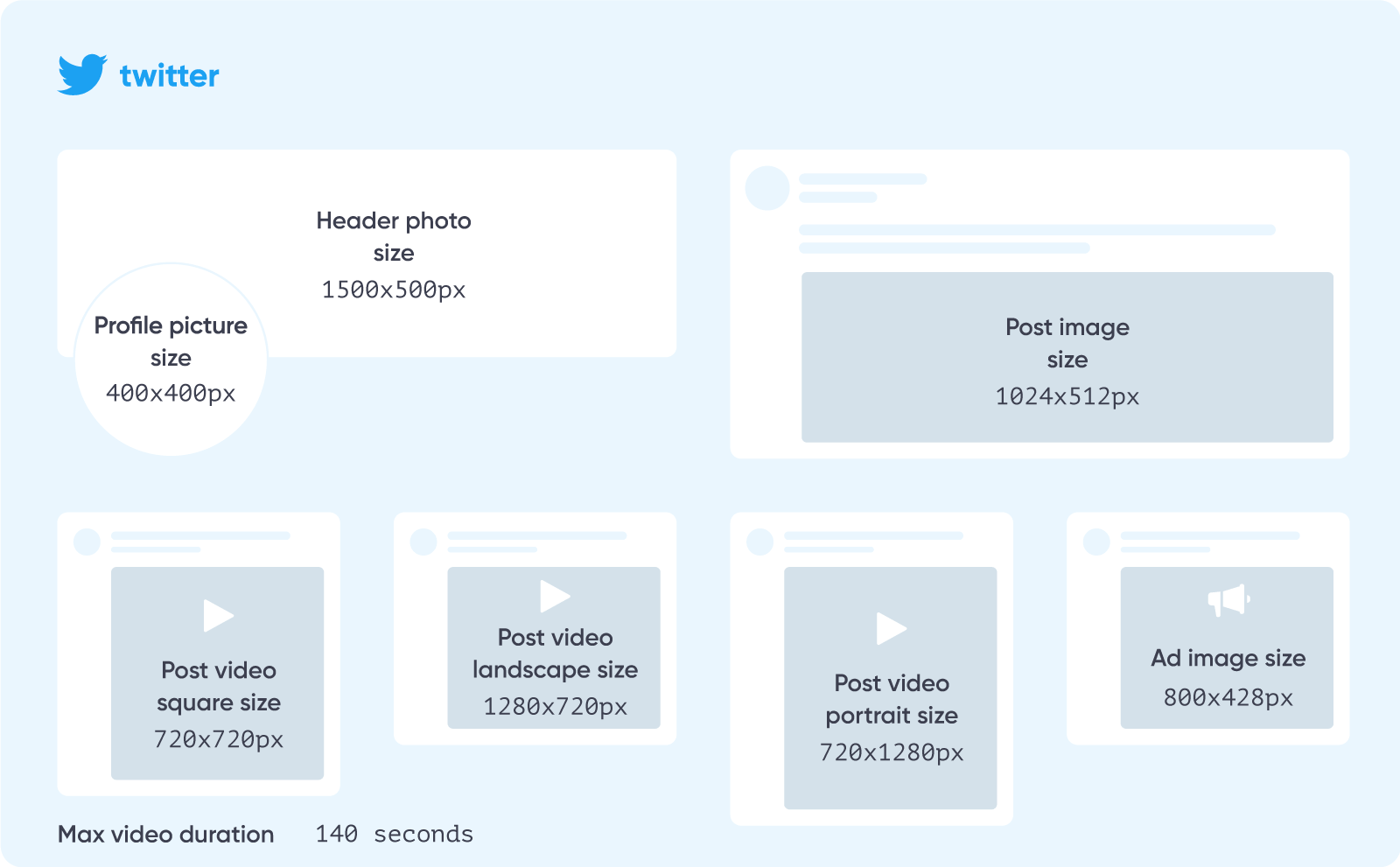 Best topics for your New Year's Eve campaign
If you need some inspiration for your NYE marketing campaigns, check out this collection of topics to get your creative juices flowing.

Social media activation ideas
Now let's take a look at some fresh social media ideas to drive engagement and make new users fall in love with your brand. 
Where to spend this NYE
Instagram polls to the rescue. Engage with your community and ask them what's their favorite place for a special New Year's Eve. A party in the city or an isolated cabin in the mountains?
This type of poll proved remarkable results in terms of fanbase activation. You can either publish one single story or create a quiz with multiple stories. For example, ask five different questions with two possible answers. Then provide a result: the majority who answered A is more of a party animal who'd enjoy a party, while those who answered B will mostly enjoy a cozy night by the fireplace.
What's your NYE resolution?
People have a strong love-hate relationship with resolutions. First, we loved them. Then we ditched them. Now, we need some certainty. So it's a great opportunity to bring resolutions back into the spotlight.
On Facebook, Instagram, Twitter, or LinkedIn, ask your community what they wish for this new chapter. What's there to be left in the past, and what new habits do they want for the new year?
Employee of the year
LinkedIn can easily become an important communication channel for your Holiday campaigns. For NYE, celebrate your employees and what they did in these previous 365 days.
Depending on your focus, you can choose the employee of the year or reward all top performers from your company with appreciation gifts. Make sure you include employees that do more than do their job on time.
Best team supporter, best joke teller, and best hyper helper are the ones that create the cool company culture you have.
Best moments of last year
Starting something new feels great, but don't do it without looking back at previous experiences. Celebrate with your audience. Just as you can ask for new resolutions, you can reminisce over the best moments of the last year.
It doesn't have to be much. Most of the time, people forget the little things that bring joy, so ask them to share their memories from the year that has just passed.
How do you celebrate NYE in your country?
Holidays are all about tradition. Families and friends celebrate differently in every part of the world. Let's find out how your audience is celebrating this year.
If you are a local business, don't worry. You can ask your local community about their favorite tradition for New Year's Eve. If you're a global brand, you can go broad and connect people from all around the world through their specific traditions.
And don't forget: you can always share their answers in a simple but beautiful template.
New Year's Eve Instagram story background designs
So you know when to post, you have the tools, and you've chosen your favorite NYE ad and got inspired. Now it's time for some holiday-themed backgrounds for Instagram stories that any marketer can personalize. Click on each image to download the editable version. Enjoy!

Visuals to the rescue
You also need high-quality images to impress users. That's why we prepared a curated Unsplash collection containing 30 drop-dead gorgeous images that go well with any NYE marketing slogans you can imagine.
Post templates
Cyber Monday posts should be planned ahead of time. No doubt about that. Get into the holiday spirit by customizing your own posts using Planable. Simply click on the image to access the post in Planable.


New Year's Eve Hashtags
Have you tried adding #tbt or #picoftheday to your posts but the only engagement you got was the awkward sound of crickets chirping? Don't worry. We've all been there. 
Hashtags are still a great way to connect your social media content to a specific conversation topic. Since Chris Messina first came up with the idea back in 2007, the popularity of hashtags has skyrocketed. Whether you're considering adding them to a simple Tweet or incorporating them in an NYE advertisement, all you need to do is use them the right way and find the best NYE hashtags for your brand.
Hashtag basics
Yes, they start with # but please, please don't use spaces, punctuation or symbols between the words and still hope for the best. Keep the words #together, and you'll see results.
#
Although it's tempting, ensure not to string too many words together. #otherwiseyoullendupwithsomethinglikethis. Short & simple, folks! 
#
Are your accounts public? If not, this may be why no one discovers your awesome content. So make that account public and give a warm welcome to those new followers!
#
You may feel like #Christmas or #BlackFriday are too broad, but #krampusnight2020 or other obscure hashtags won't do you a favor either. So maybe save the half-goat, half-demon Krampus stories for the description. If your team
approves
the post.
#
Less is more. Using ALL the hashtags you can think of just looks spammy. Choose a few and save the rest for later posts.
Why use hashtags?
#visibility
#engagement
#support,
just to name a few.
Most popular & relevant Twitter hashtags related to Cyber Monday
Most popular & relevant Instagram hashtags related to Cyber Monday

That's all, folks! 
Now go make magic happen!