Since social media platforms first appeared, businesses have been trying to figure out how to make money on them. 
Profitability started with advertising and continued to snowball until an entirely new profession emerged from within cyberspace: influencer marketing. An influencer is a person who has a massive online following. They market products and services for businesses in exchange for complimentary products, a commission on all products sold using a promo code, or an upfront fee. 
But it's not easy to become an influencer. You need to put a lot of time and effort into growing your Instagram audience using a social media strategy. 
So does that mean you can't make money on Instagram? Not at all! 
You can still make money on Instagram without being a major influencer with loads of followers. This guide will show you how non-influencers like you can monetize their Instagram presence. Here are the steps we'll cover:
Ready to learn more?
Let's go!
Sell products directly
One of the more straightforward ways to make money on Instagram is to sell your products or services directly. 
There was a time when that wasn't possible on Instagram. For example, you couldn't include direct links in posts and would have to direct viewers to your Instagram bio, where you could insert a website URL. 
But now, with Instagram ads and Instagram Shopping, you can create clickable links within your posts and Stories, like Necklacedays' post in the image below.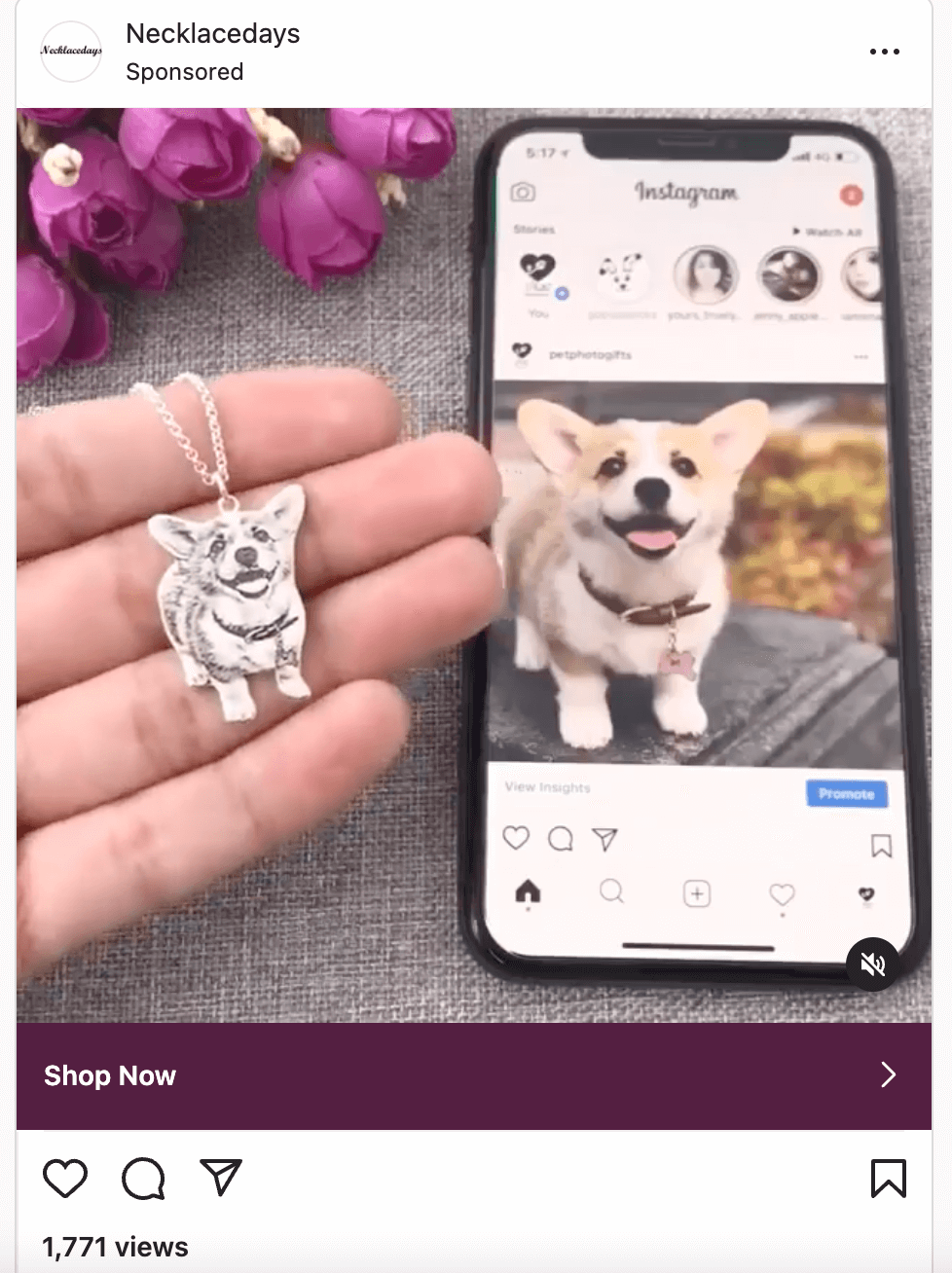 In this example, the bar right below the video says, "Shop Now." If you click that bar, it'll take you directly to that company's online store. 
Marketers can target ads to specific people based on pre-selected criteria. So, you can ensure that your primary audience, who have the highest probability of conversion, are the ones seeing your link. 
Let's say you're a professional coach and an author of several leadership books. 
In this case, you could create value-driven content based on snippets from your books to motivate your audience to buy your services. When you lack ideas of what to post on Instagram, you can then feature those snippets as shoppable posts, Stories, and/or targeted Instagram ads. You can plan your content ahead and schedule Instagram Stories and posts using a social media tool.
Build awareness for your brand
Another way non-influencers can make money on Instagram is through brand awareness. 
Essentially, you create content that makes your audience aware of your existence and helps solve their problems. 
While not selling on Instagram anything directly, you can position your brand to show off your expertise and demonstrate value. Doing this will encourage viewers to find your online store or services and purchase from you directly.
Your like-minded audience will become loyal to you if you can identify with their real needs and consider what they want to hear or see.
For example, if you sell branding packages to busy mompreneurs, consider using storytelling and social proof to highlight pain points and demonstrate how your offers help solve them. 
Implement affiliate marketing
If you already have an e-commerce website built on a CMS platform for your products, why not make money promoting them on Instagram? 
Affiliate programs allow you to earn money by referring products or services to your audience. For example, you can use Instagram to make money by hiring affiliate marketers or becoming an affiliate marketer yourself.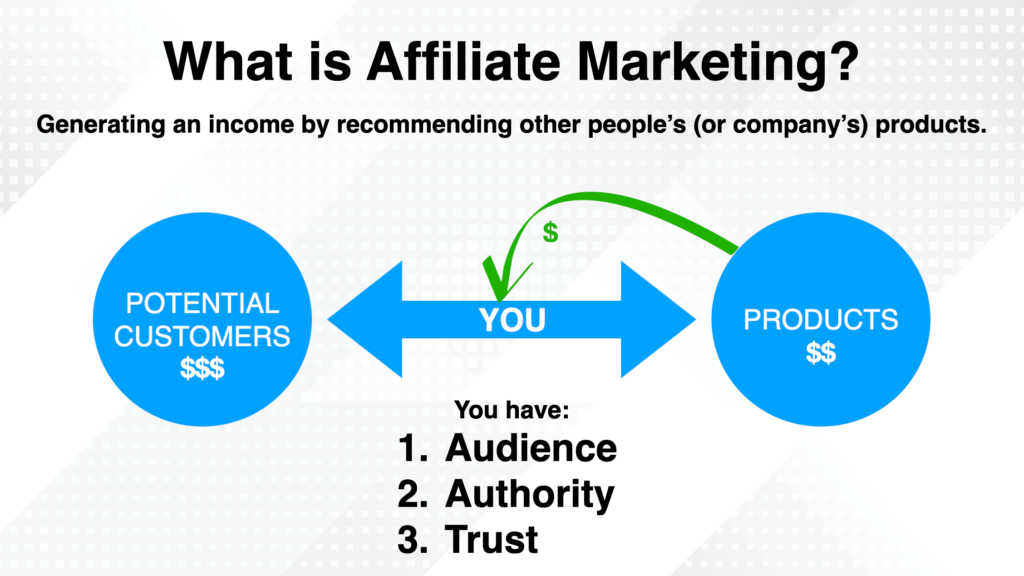 If you already have an e-commerce store, consider reaching out to some Instagram movers and shakers to offer them the opportunity to sell items for you. Affiliate marketers share products with a specific affiliate link they invite followers to click. The link tracks the sale and informs you which affiliates sold items and how much revenue they brought in as a percentage of each sale. 
You can still make money as an affiliate if you don't have an online store. Simply find a retailer that lines up with your audience and sign up for their affiliate program. 
Push out their products and make it known that you have a unique link for people to click. Then, the sky's the limit for your earning potential. 
You can earn money by referring users to services ranging from student bank accounts to online courses or products you know and love.
You can also make money if you're well-versed in a particular niche.
For instance, if you have a hobby or know about a specific topic, you could use Instagram to grow a like-minded audience looking for content on that subject. 
Let's say you know a lot about truck accessories or love carpentry and know how to build furniture. You can start earning money through your Instagram platform by creating content related to these passions and partnering with relevant brands and companies. For example, depending on your interests and expertise, you could partner with an automotive accessories shop or an online hardware store to conduct affiliate marketing campaigns.
Sell intellectual property
You can also use Instagram to sell your intellectual property. This can be another great way to generate passive income without investing too much time and effort into becoming an influencer. 
For example, if you're an artist, you can convert your artwork into vector images and NFTs and sell them on Instagram. You can also sell written content like informational ebooks for use as educational resources. 
You can offer up these items in a few ways. 
As we mentioned, you could send them out in sponsored posts targeted to your chosen audience. 
You can target people based on their: 
Age

Gender

Marital status

Geographic location

Interests

Followers

Income

Profession
If you don't want to push your intellectual property through paid ads, you can include a link in your Instagram bio and share your artwork in posts. 
The posts can reference the sales link in your bio, where potential customers can access your site. Try to schedule Instagram posts in advance to improve your workflow and reach your audience at the perfect time.
Engage customers directly
Instagram has a few ways to keep in touch with customers directly. This type of engagement can be a valuable resource for businesses trying to engage people one-on-one and answer questions.
For instance, you should always check public-facing comments and respond promptly. Moreover, it allows you to answer frequently asked questions in the open, which might convert hesitant followers into paying customers.
MegaFit Meals, a meal prep service, actively engages with their followers on Instagram and answers questions as they arise. In this example, they answer the common question about where they ship the meals from.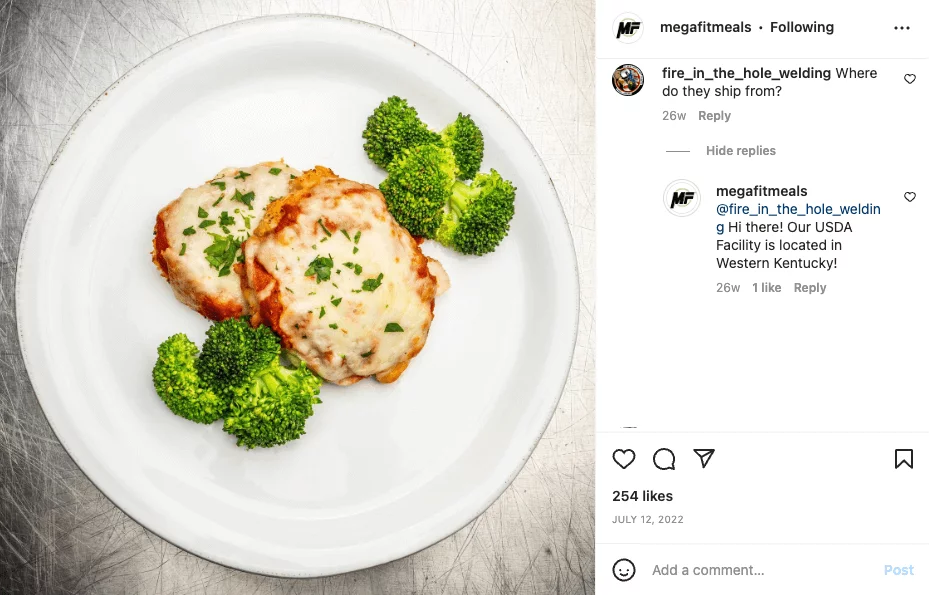 Commenting on your Instagram posts shows how you handle customer support interactions — make sure you're communicating kindly and effectively for maximum results. If you're in charge of restaurant management, this can be a good practice to test and try in a marketing strategy.
It's also an excellent place to gather feedback from existing customers to learn how to improve your product, turning one-time purchases into repeat customers. 
Take a look at another example from MegaFit Meals. A customer commented on a post asking if they would bring back the vegetarian version of their enchiladas.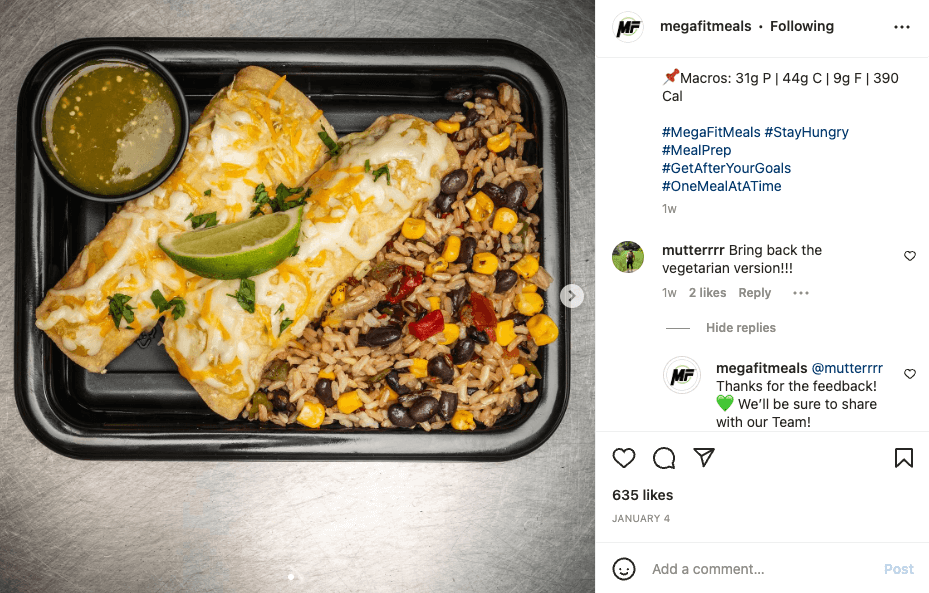 MegaFit Meals responded promptly to show their appreciation for the feedback and passed it along to the appropriate internal team. It's an excellent example of two-way communication with customers. 
Commenting allows customers to voice their opinions on your product or service, and brands can use this information to meet the wants and needs of their target audience. It's a win-win.
Then there's the Instagram direct message feature. When a customer has a concern, they should know that they can message your brand's page directly, and someone will get back to them. 
You can also use a third-party AI chatbot (link in the image above) to field some of these messages. The bot could also provide an automated response that'll tell the person that you've received their message, and they can expect an answer promptly. 
Start with DMing, but don't be afraid to take things a step further and text message your potential customers if they've provided their phone numbers. 
Mobile text increases responses by 40%, which is why it's considered one of the most engaging ways for businesses to communicate with customers.
Sell dropship products
If you want to sell products but don't have a huge e-commerce store or the ability to store inventory, consider selling dropship products and featuring them on Instagram. 
What are dropship products? 
Dropship products are items sold through a third-party partner, so there's no costly investment on your part or any large space needed to house all of your inventory. 
When someone purchases the product, it's packaged and sent out by the third-party service as soon as possible. 
You can then create Instagram posts showing off these products!
Many dropship companies allow you to create professional images on their site to use when promoting. You can then push these photos out either with a linked targeted ad or through a regular optimized post that directs users to the link in your bio. 
Conclusion
Influencers are great and can make a lot of money on Instagram. But becoming an influencer isn't easy. 
If you want to make money on Instagram sooner, consider following the tips we shared above.
To recap, you can make money fast on Instagram as a non-influencer by:
Selling your e-commerce products directly

Building brand awareness

Engaging in affiliate marketing

Selling intellectual property

Engaging customers directly

Selling dropship products
Choose the path that works best for you and your audience, then ensure that your Instagram is optimized and ready for this venture. Then, you can start making money on Instagram and use the platform to its fullest potential. 
That's it for today, friends. 
To your success!