Looking for a reliable Sprout Social alternative?
Your search stops here
Fast collaboration. Easy planning. And support that will never, ever leave you hangin'.
A modern alternative to Sprout Social that doesn't break the bank.
Start with our free plan
"Planable is a really fast tool and has an easy workflow. It's a great tool to collaborate with your social media colleagues.

Alexandra | Communication Officer @SURF
Calendar with drag & drop
Instagram story creator and editor
Multiple views for managing content
Predefined publishing time slots
Version control for posts
Internal vs. external collaboration flow
Multiple levels of approval
Resolve internal comments
Facebook Ads Manager integration
Scheduling for Facebook, Twitter, LinkedIn, Instagram
Why social media teams switch to Planable

Get everybody on the same page. We treat each social media post as a stand-alone asset.
Gather feedback where it belongs: next to the post itself.
Add internal notes for SOME team members only. Present the final approver with a polished, final version.
Keep all feedback in one place. Start threads. Tag your teammates. Attach files. All in the comment section.
After you implemented the feedback, resolve comments to keep your workspace clean. You have complete version control and can restore to a previous version anytime.
When you're done, get the final approval. Which by the way, can work the same way as you do: multi-leveled, required, optional, or none.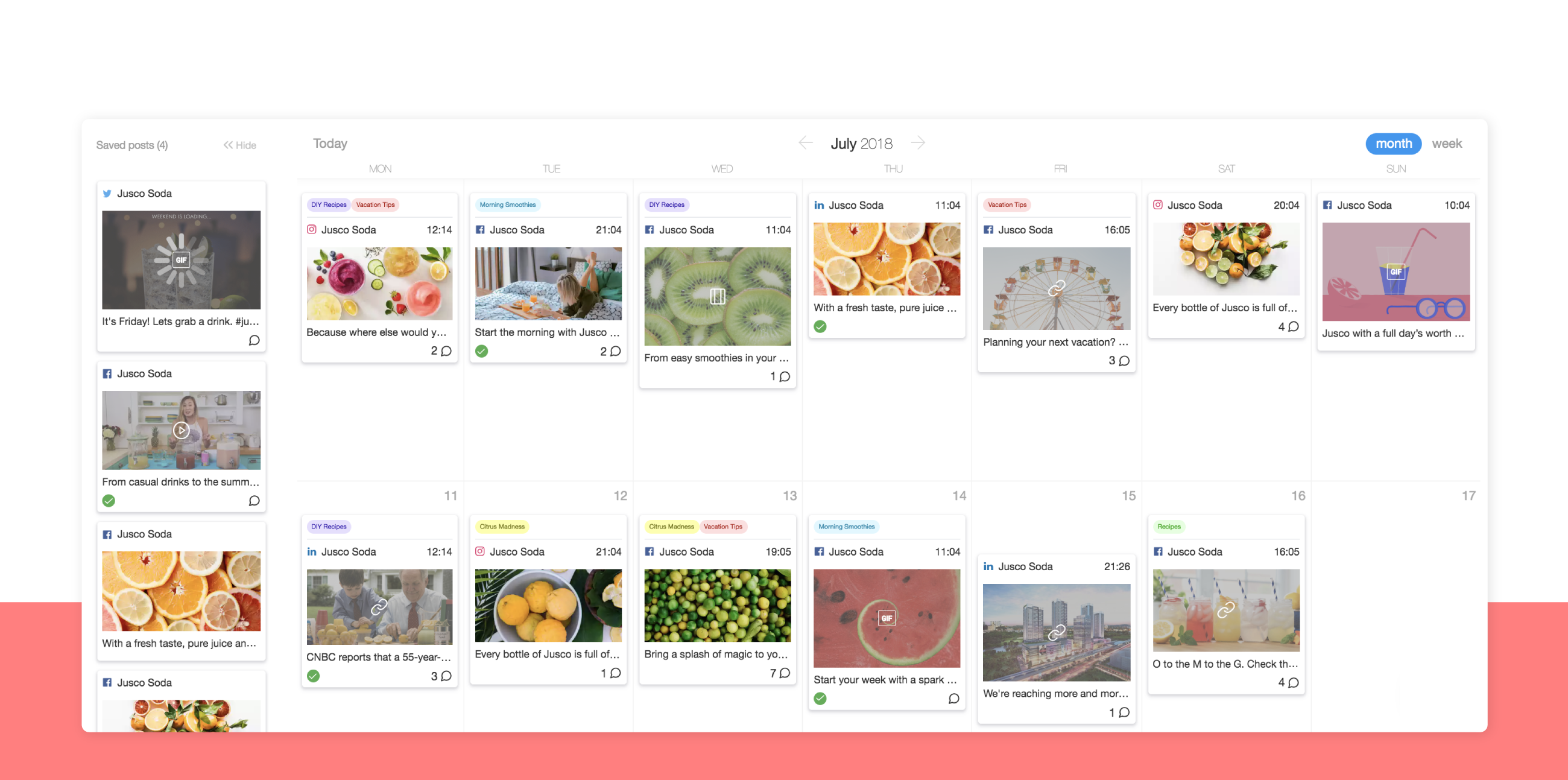 See how your posts fit together
Take back control of your social media planning.
Map out your social media campaigns in the most visual calendar out there.
Drag and drop your posts in the time slots that suit you best.
Set up a timetable of predefined slots according to your scheduling habits. You're never going to have to manually input the scheduling time again.
Conserve your click-nergy by doing everything in one place.
→ Group similar posts for different pages so you don't double the work.
→ Make little tweaks for different platforms, all in one place.
Get started, it's free!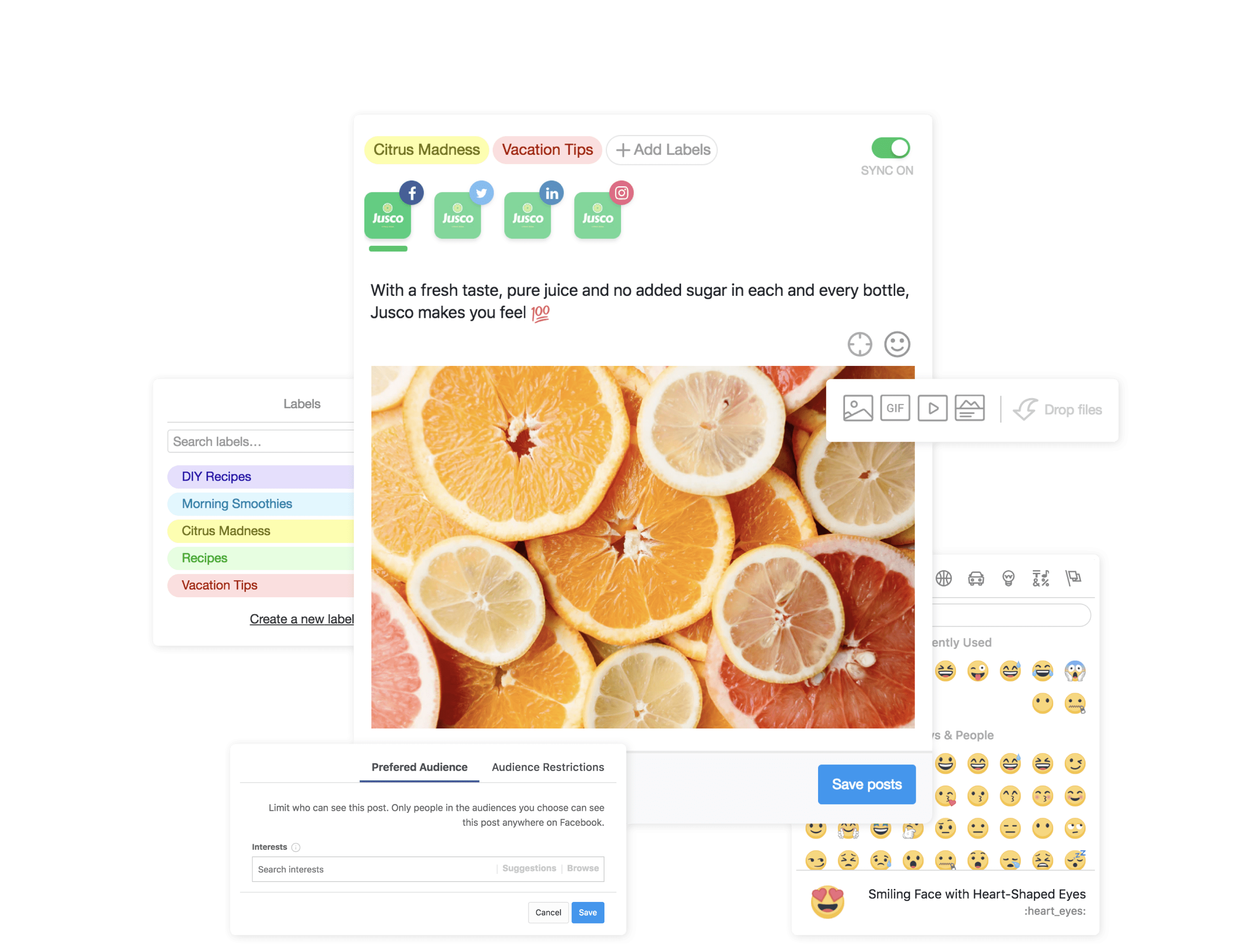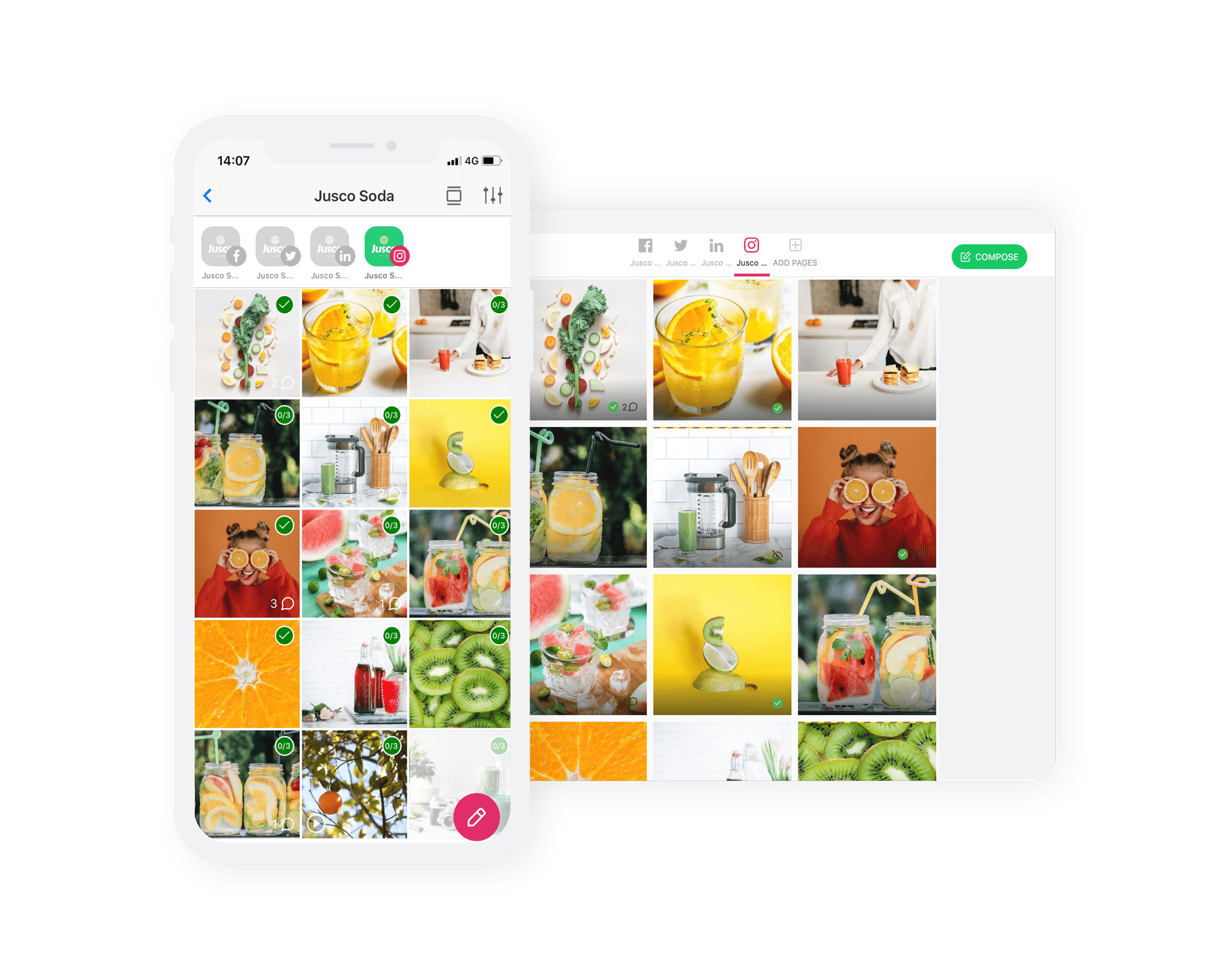 The most visual social media platform asks for extra attention to details. In Planable you have a fully customizable grid view.
→ Accurately visualize your grid, plan in advance, and rearrange posts 'til they come together into a cohesive story.
→ Talking about stories, on Planable you can easily create, preview, and collaborate on them as well.
Spend less time looking for things and more time on getting things done.
→ Add labels by topic, campaign, brand, favorite color, or anything you can think of.
→ Use the filters to sort through content. Filter posts chronologically, by timeframe, status, file type, and labels.
→ Choose the right views for your content, with no limits. Feed view for previewing posts with all the deets. Calendar view for seeing everything at a glance. List view for bulk actions and powerful tasks. Grid view for arranging and previewing your Instagram grids.
→ Use our Media Library to store your files and keep track of where they've been used before.
Get started, it's free!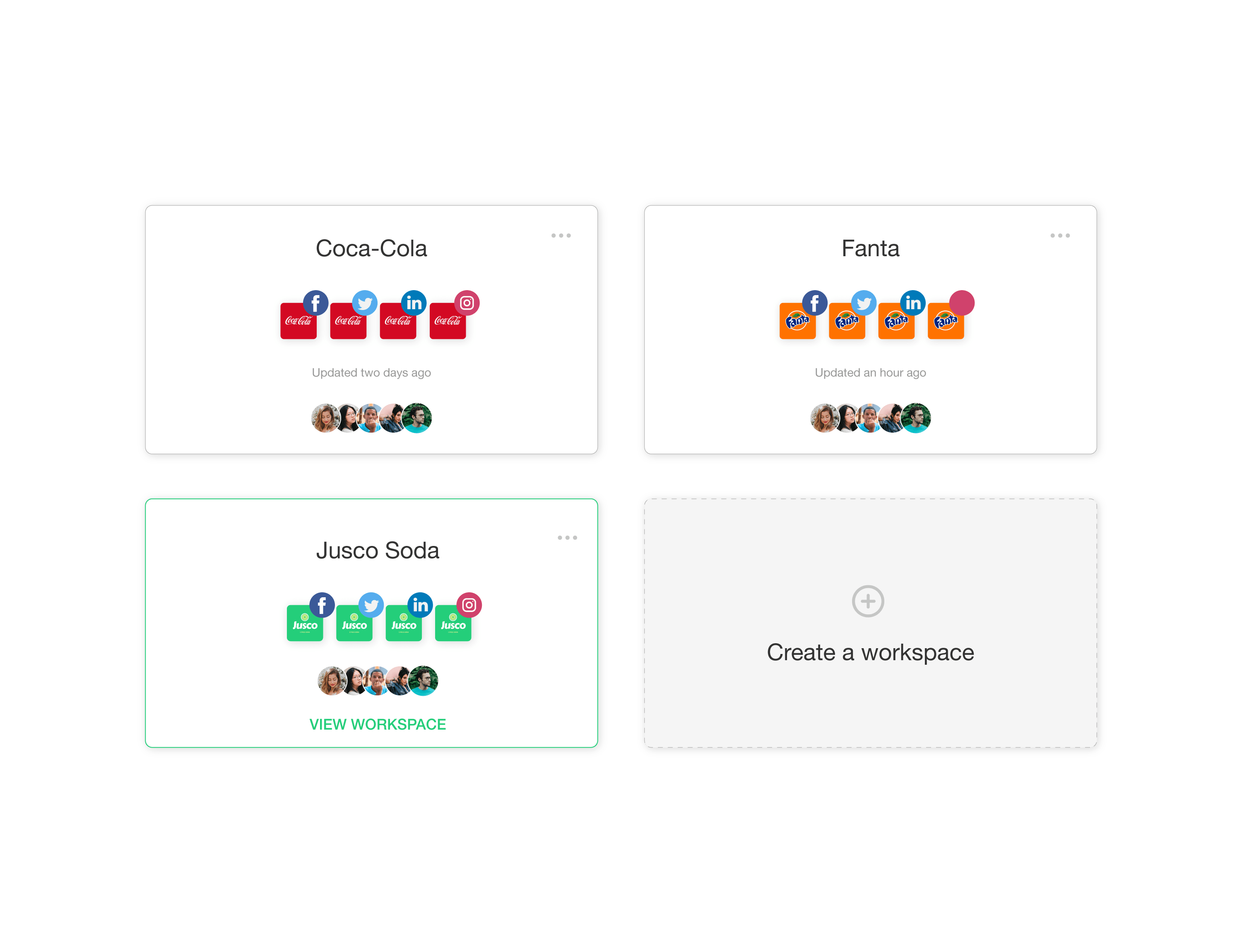 Never wait in line for support
We take our job seriously. Our customer support is stellar. 4.6 stars on Capterra stellar.
All fired up and ready to go
Need some help moving your social media pages and content over from Sprout Social? We've got you covered. Migrations are completely free on enterprise plans.
5 minutes to get you started
With Planable, there's no learning curve. Its ease of use is something we pride ourselves on. It takes less than 5 minutes to get going. With zero technical headaches. Or any type of headache at all.
We're young guns but we know what we're doing
We're not the first generation of social media tools. We're the innovators. Our team was born social. We're young but we've been at it for a while:
we're a Facebook Marketing Partner
a High Performer on G2Crowd
we have a 4.5 score on Capterra
our founders are Forbes 30 Under 30 honorees
We're great but we're not for everyone
We do one thing and we do it perfectly
At Planable, we believe in being absolute specialists. Our specialty? Collaboration. You wouldn't use your pocket knife for a job that required a precision drill, would you? You wouldn't use a collaboration tool for your analytics either.
Our laser-sharp focus is on keeping your workflow as smooth and seamless as possible. On minimizing wasted time. On making teamwork efficient, effective, and — dare we say — enjoyable.
The more the merrier
Planable is built with teams in mind. A big chunk of our features are focused on collaboration. We need at least two to tango. So far, we didn't find a team big enough to scare us, so we're up for the challenge.
If you're a one-man show, don't worry. You're also welcome to use Planable. There are enough features to help you plan, create, edit, and schedule your content. We're sure your friends will join you soon.
Instagram direct publishing
Can you post on Instagram? Yes and no. You can prepare your posts in Planable, but you can only publish them directly using the workaround on our mobile app. We understand how annoying this extra step can be, and we're actively working on a solution.
Delightful experience for a 10th of the cost
With Planable, 1 user is as low as $10/month. You're now paying at least $99/month with Sprout Social
4.6 Value for Money on Capterra. Not 4. Big difference. Just saying.
Test anything and everything in our free plan. No limits or the need to activate a new trial for every plan you want to test.
You know exactly what you're paying for and what your next invoice will be.
Unlimited pages starting at $82.5/month. Cheaper than gas.
Join thousands of marketers working smarter with Planable. Get started for free.
Sign up for a free plan
Commit when you're ready. No time limits. No credit card required.