The best free CoSchedule alternative
Looking for a reliable CoSchedule alternative for your social media collaboration? You've come to the right place. Here's why Planable is a better way to create, view, and collaborate on your social media content.
"After taking Planable for a test drive and having also tried lots of similar platforms, I found the information flow and the processes within the app to be the best for how I envisioned the marketing process to be."
Senia
Marketing Manager
Senia Music
Why Planable is the best CoSchedule alternative for social media management
Instagram story creator and editor
Predefined publishing time slots
Internal vs. external collaboration flow
Multiple levels of approval
Version control for posts
Looking to compare more Coschedule alternatives?
CoSchedule alternative #2: Sprout Social
Need a CoSchedule alternative to manage multiple brands? Get social media analytics and social media listening with Sprout Social.
CoSchedule alternative #3: Zoho Social
Are you always running social media reports? Then Zoho Social is a good alternative to CoSchedule for you. Get easy access to analytics with this social media management tool. 
CoSchedule alternative #4: Hootsuite
Flip the switch to a new social media management tool. Create, plan, schedule, approve and publish social media content 6X faster. At a lower cost. With Planable.
CoSchedule alternative #5: Agorapulse
If you're in need for a collaboration centric tool, see how Planable compares to Agorapulse's features in terms of planning, creating, collaborating, and publishing social media content.
Why marketers choose Planable
Start creating content from day 1
Tools are built to be used, not learned. We built Planable with user's experience in mind. This is why marketers enjoy it so much.
There's no learning curve. No technicalities. No headaches.
Intuitive workspaces ready to help you collaborate better on your social media content.
When time comes to move your social media pages and content over from CoSchedule, we've got you covered.
Migrations are completely free on enterprise plans.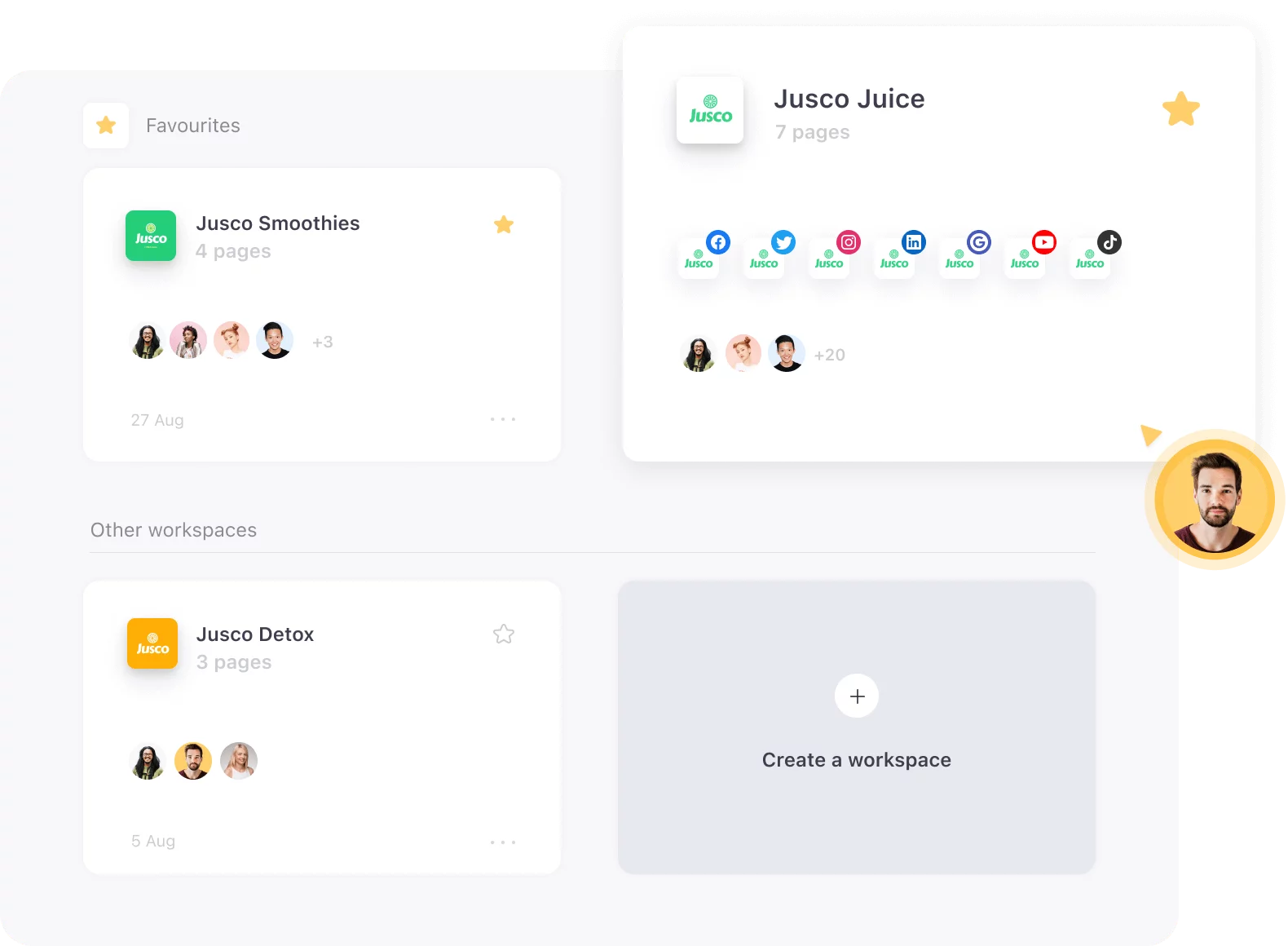 Keep clients and brands in separate workspaces
Filter your content, not your clients.
Planable lets you have a dedicated workspace for each client and brand you're managing.
Draw a line at the beginning and never look back. You'll always know where you're at and what client you're working on.
Workspaces can be interconnected. Only if you want to.
Copying content to another workspace can be a handy feature for those who share the same content on multiple social media accounts.
Interact with customer support specialists that truly care
Planable's chatbox is always open.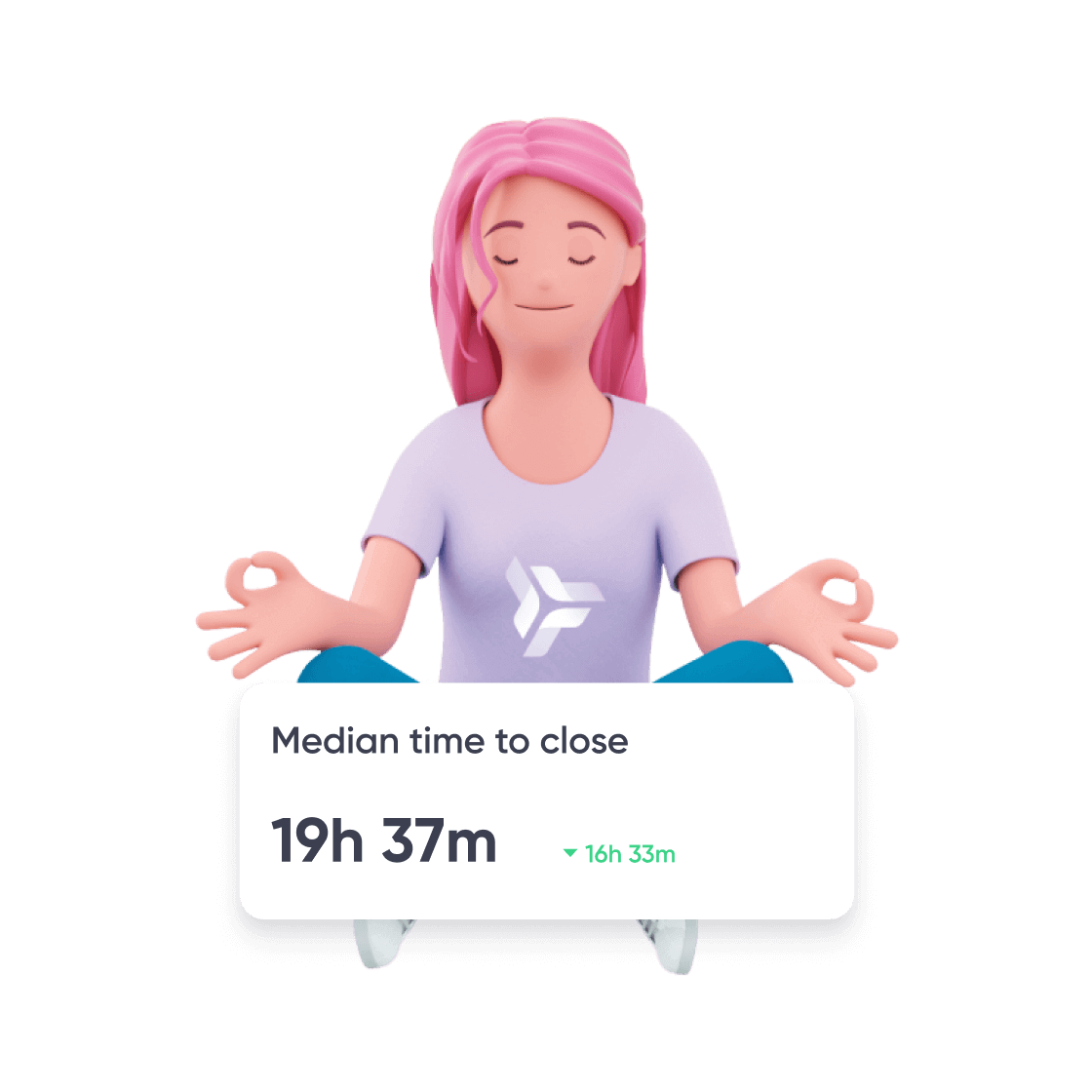 Our customer support team is your main advocate. Before you even close the conversation, they're already scolding everybody in the office.
The median time to fix an issue is below one day. Over 250 users decided our customer support deserve 4.6 stars on Capterra.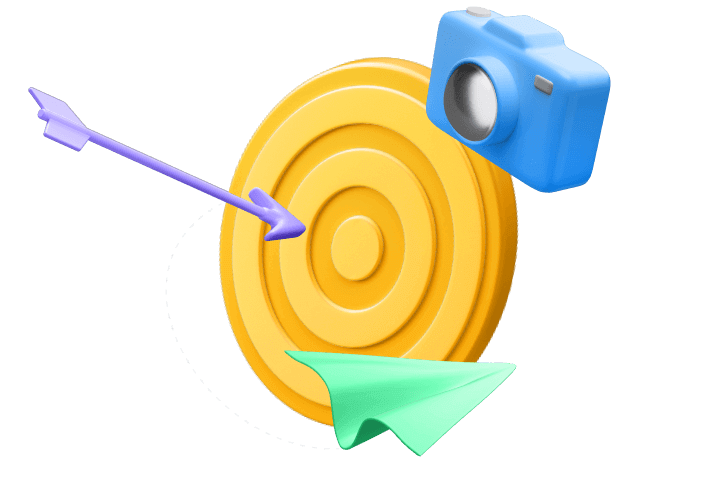 Work in context
With Planable, everybody is on the same page. Each client, each brand, and each social media post is treated as a stand-alone asset. This comes with some perks:
Stakeholders will provide feedback where it belongs: next to each post that needs to be reviewed.
Tweak your posts based on internal feedback. There's no need for everybody to see your work in progress. You can also hide particular posts from your clients until they're ready for approval.
Keep your workspace clean. After you implement the feedback, resolve comments with one click. Want to restore a previous version of the post? Restore it anytime. You have complete version control.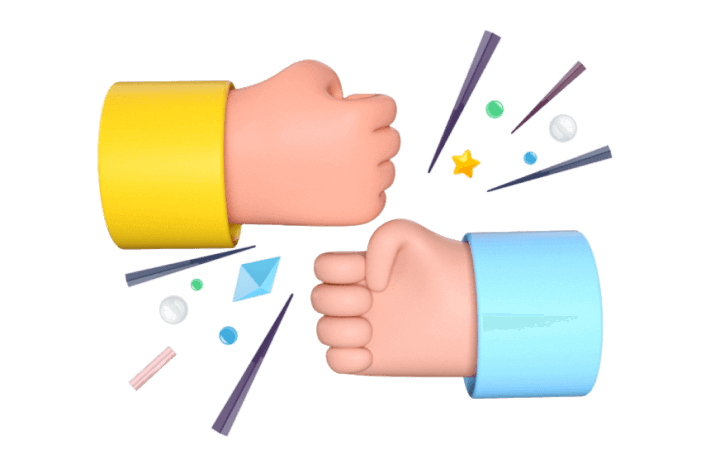 Ditch manual work
One click. One page. That's Planable's philosophy. No more copy-pasting. No more creating special filters. No more generating links for every client. Every time. Here's how you'll enjoy creating content again:
Group identical posts for different pages so you won't double the work while still having the option to make little tweaks for each social media platform.
Set up a timetable of predefined slots according to your scheduling habits. Choose the time zone that suits you best.
Drag & drop your posts in the right time slots, while still having an overview of your social media campaigns in the most visual social media calendar that's out there.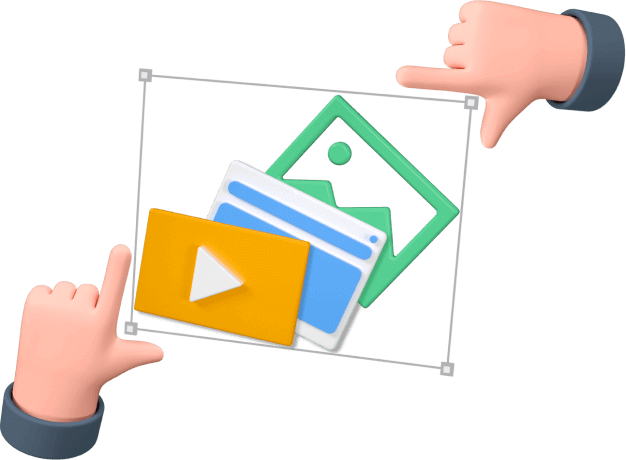 Preview with pixel level sharpness
With Planable, there's no place for interpretation or miscommunication. What you see is what you get.
Use the fully customizable grid view to tell a cohesive story on Instagram. Plan in advance and rearrange posts just the way you want it.
The same functionalities work for Instagram stories as well.
Choose the feed view for previewing posts with all the fine points. Planable supports all main post formats for social media: text, image, multiple images, URL, video, carousel, GIF, and page tags.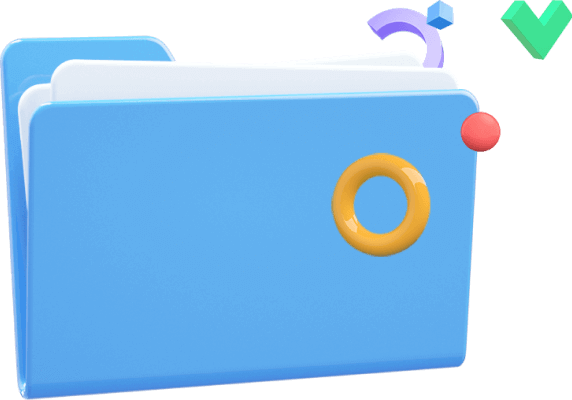 Keep everything tidy
With Planable, use your time for meaningful work.
No more looking for things that you don't know where you put.
Use the filters to sort through content. Filter posts chronologically, by timeframe, status, file type, and labels.
Add labels by topic, campaign, brand, favorite color, or anything you can think of.
When needed, search button to the rescue. Search for posts, workspaces, comments, pages easier and navigate faster.
When is Planable a better alternative to CoSchedule

When you're looking for a specialized tool
At Planable, we're purely focusing on content collaboration. We believe Swiss knives are not a great fit for marketing tools. When doing collaboration, analytics, and social listening on the same page, there's no place for the oh so needed details that make a difference.
This is why our laser-sharp focus is on keeping your workflow as smooth and seamless as possible. On minimizing wasted time. On making teamwork efficient, effective, and — dare we say — enjoyable.

When you work with teams and clients
Most of our features are focused on collaboration. So you're gonna need at least one partner in crime here. No team is too big for us, so we can't wait for you to challenge us.
If you're a one-man show, don't worry. You're also welcome to use Planable. There are enough features to help you plan, create, edit, and schedule your content. We're sure your friends will join you soon.
Eye-candy experience with no plan constraints
With Planable, 1 user is as low as $11/month. You're now paying at least $29/month with CoSchedule to have a functional social media workflow
Easy pricing
Free plan to get you started with no strings attached.
Free plan
Test anything and everything in our free plan.
11$/ user
No limits or the need to contact sales if you want to try the enterprise features.
Commit when you're ready. No time limits. No credit card required.