With billions of users worldwide, social media is constantly evolving. It's changing in the way people use it, it's changing in the form of algorithms, and it's changing with each new platform. Social media marketers need to keep up to ensure that their efforts are moving the needle in the right direction. 
If you don't regularly track your social media metrics, you won't be able to improve your social media strategy. That's where a social media audit comes in–to see what's working and what's not in time to ensure your campaigns succeed. 
This article will show you how to conduct a social media audit in seven foolproof steps–and use it as a growth tool to upsell your clients, grow their brand's social presence, and scale your services. 
In this article, we will explore:
Let's begin.
What is a social media audit, and why is it important?
A social media audit is the process of measuring the key social metrics of your overall strategy, allowing you to make incremental improvements to your campaigns and reassess your overall strategy. It assesses a brand's presence across all its social media channels and gives actionable insights into achieving social media goals. After all, significant results don't happen overnight — except in the case of going viral if you're lucky–so you'll need to track your metrics periodically to continually optimize your strategy. 
Social media use has grown every year over the last decade. And with three-quarters of the world's population using it, this number is only expected to increase. 

But with significant growth comes significant change. And a lot of the time, it's hard to predict. What might have worked six months ago may not continue to drive the same results for you today, so a social media audit helps you pinpoint what's working and what isn't on a regular basis to keep you on track.
Tip: Do a social media audit before planning your next month's social media calendar! Regular social media audits help you catch onto a good wave or make adjustments to your content if necessary. 
How often should you do a social media audit?
While there isn't a catchall rule to this question, the simple answer is often enough. Social media moves fast, and so should you. You wouldn't want to wait three to six months and watch your missed opportunities while left scrambling to come up with a new approach. 
Some social media managers and agencies do audits on a monthly basis–especially if they have a higher volume of posts–while others conduct social media audits every quarter. Each client might have a different pace, so you'll be able to establish the cadence of your audits by asking yourself:
Am I getting enough information to make comparisons between posts to optimize my campaigns?

Am I able to make comparisons between my social media channels to make budget decisions?

Are my audits spaced out too close or far apart to track what's trending?
What to include in a social media audit
Your social media audit should include key social media metrics from every platform you're on–even the ones you're not active on. Your audit should include the following five social media analytics: 
Platform growth:

Number of Followers and Subscribers—although growing numbers of followers are satisfying to report, remember that they are

vanity metrics

unless they are presented in the context of a campaign goal. i.e. if you want to show how much buzz your client's restaurant is generating after a campaign.

Engagement:

Likes, Shares, Comments, Clicks, and Mentions 

Reach:

Post Reach and Page Reach 

Video views

: Including Total Views, View Duration, and Percentage Viewed

Demographics:

Showing your follower details by location, gender, and age.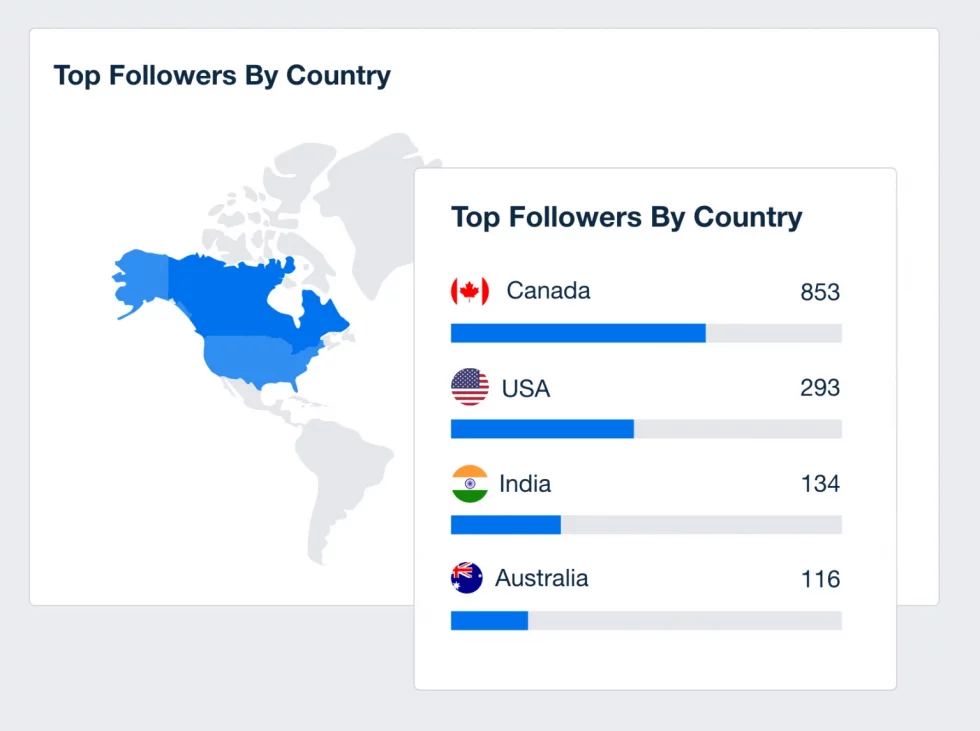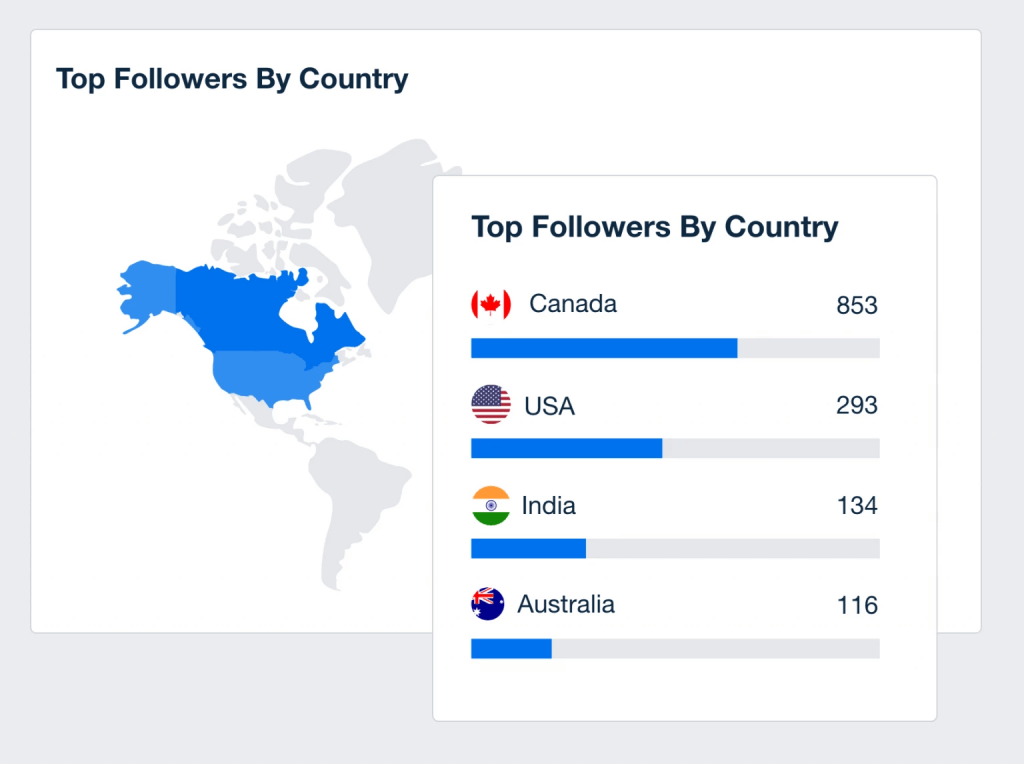 The information above will give you all the tools you need to make your social media audit worthwhile. 
Picking your social media audit timeframe
How often you choose to do an audit will help determine your timeframe. If you're doing a monthly audit, include the last month's results and compare them to every other month in the past 6-12 months using bar charts. Quarterly audits would take your last quarter's marketing results and compare it to the past three quarters, for instance. The rule of thumb is to isolate a period of time you switched up your strategy, and then compare it to past periods.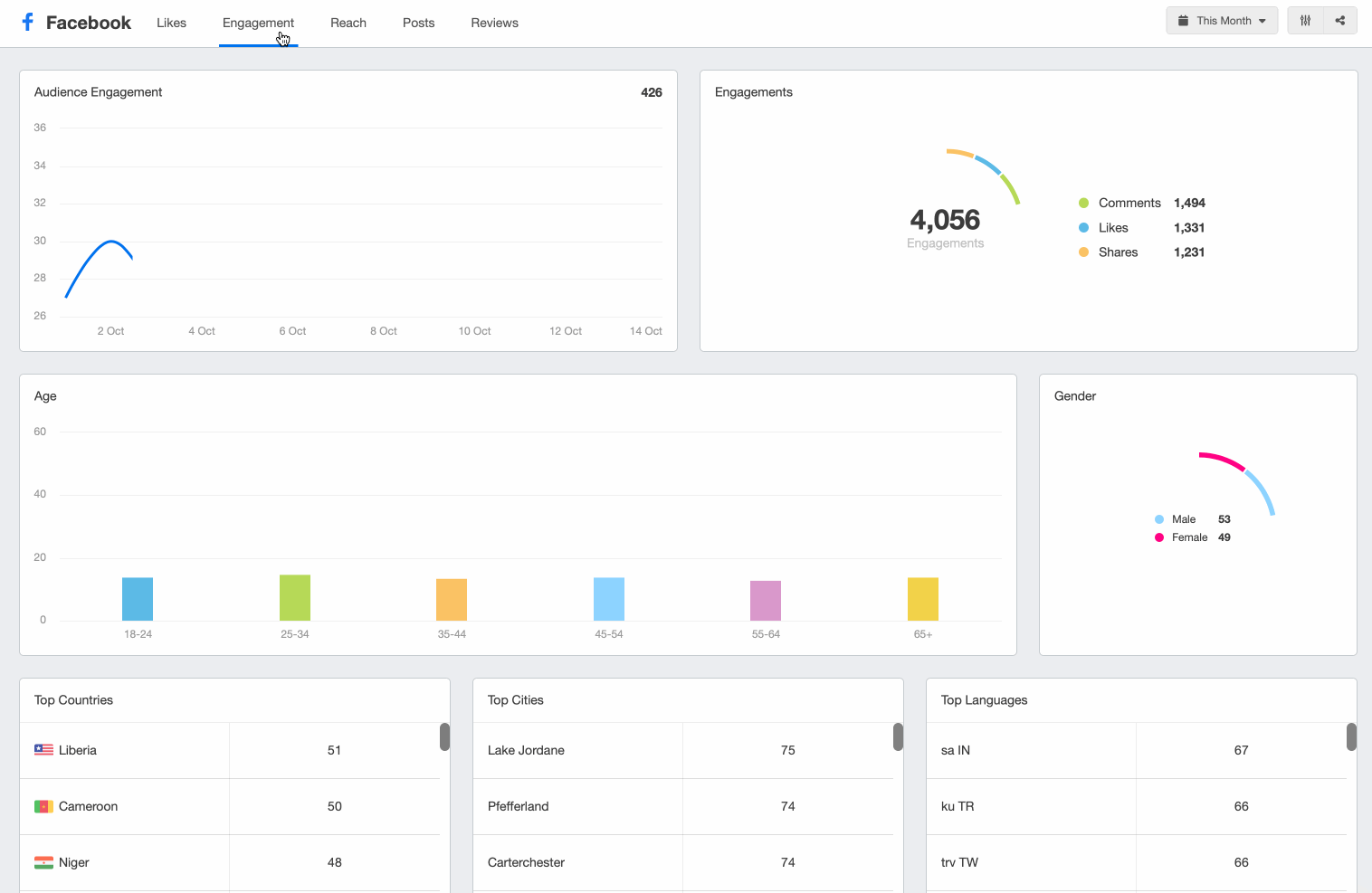 Using live social media dashboards will help you zoom in and out until you gain actionable insights that make your social media audits worthwhile and showcase how your campaigns results are progressing against goals. 
7 steps to conduct a social media audit
Whether you're a freelance social media manager or a marketing agency managing clients' social media accounts, these steps will ensure your audits are consistently gathering actionable insights.
1. Collect data on every social media profile
This is the time to locate your client's profiles and handles. Even the ones you don't regularly use. It'll be helpful to compile this information into a streamlined platform as opposed to spreadsheets to make it easier to keep track of any noteworthy to-dos.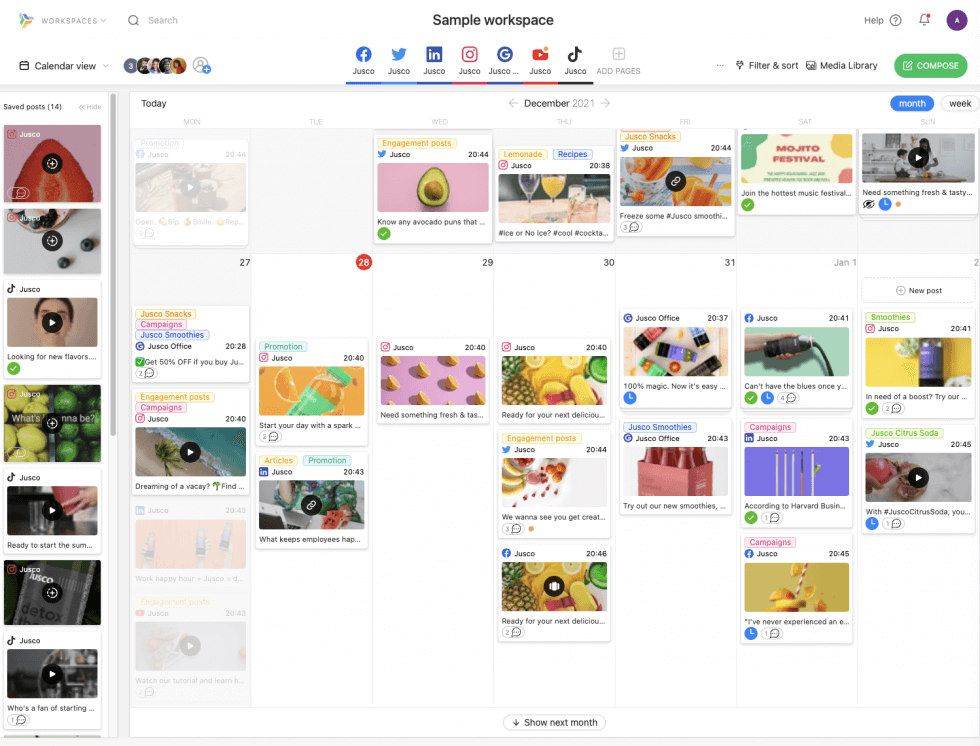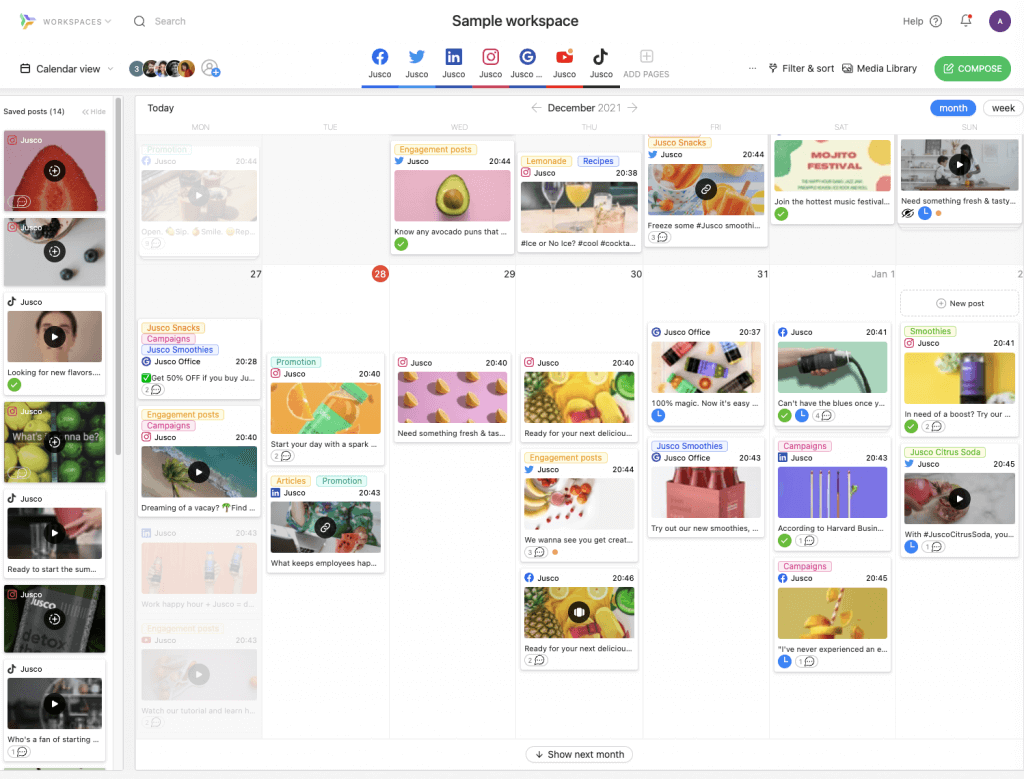 Planable brings all your social media accounts into one place. 
2. Do a big-picture check
Now that you have all your client's social media accounts listed, you'll need to check them out from an outsider's perspective. This step helps you answer the question: does my social media account make sense to a new visitor? What would they think of our brand based on what they see? 
Here's a list of what to look for when doing this top-level analysis of your client's social media accounts:
Check your social handles:

are all the @brandnames consistent for visitors to find you everywhere? 

Check your main page:

What does your main profile page look like? Does the profile picture and cover image reflect the brand? Do the posts at a glance convey your brand's vision and aesthetics? Ensure your image sizes are consistent with the latest format changes.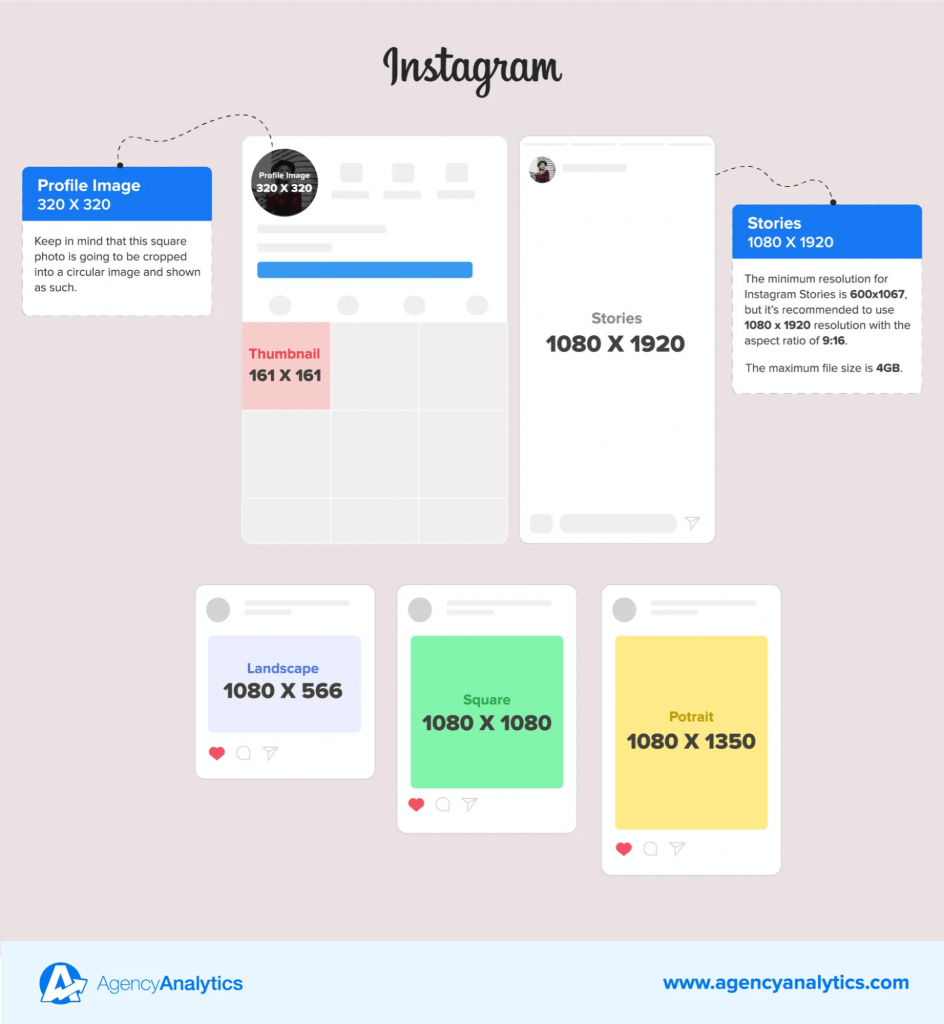 Snippet from AgencyAnalytics' Guide to Social Media Image Sizes
Refresh your Pinned posts:

ensure the posts and highlights that appear up top are relevant to your current campaign strategy.

Update the contact info:

Are all URLs to the website working? Is the contact information accurate? 

Revisit the bios:

Are they all up to date? Does each bio reflect not only the brand messaging but also the tone of the social media channel itself? 

Consider getting verified:

Is the account ready for verification to get that little checkmark badge of social media honor? Is it within your client's or your control to do so? Look into how you might attain this status and communicate it with your clients before it into your future goals. For instance,

Twitter considers

news coverage and Google Trends–so your strategy might involve a larger scope of activities than what your client originally anticipated. 
3. Look for patterns in each channel
Now it's time to measure your results. Does Facebook have a larger audience growth, but Instagram has more engagement? 
You'll look at the Facebook, Instagram audit metrics of the most recent posts in each platform, including:
Total number of followers,

Top performing posts,

Likes,

Comments,

Shares and retweets, and

Clicks.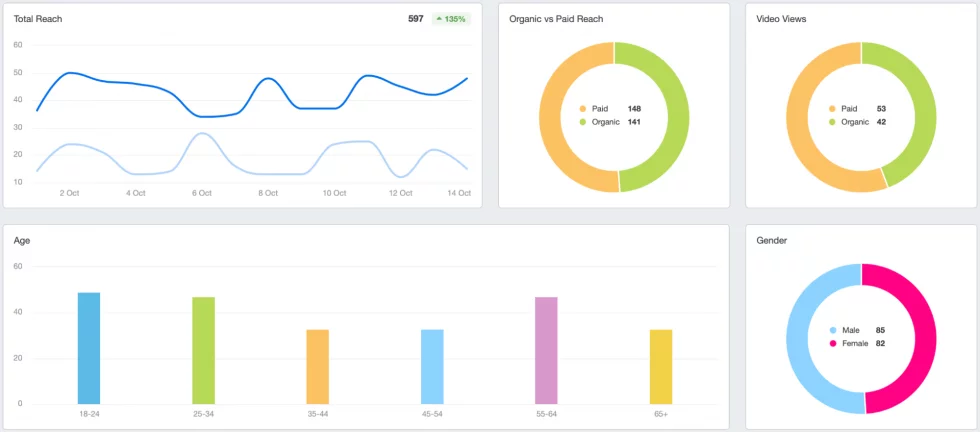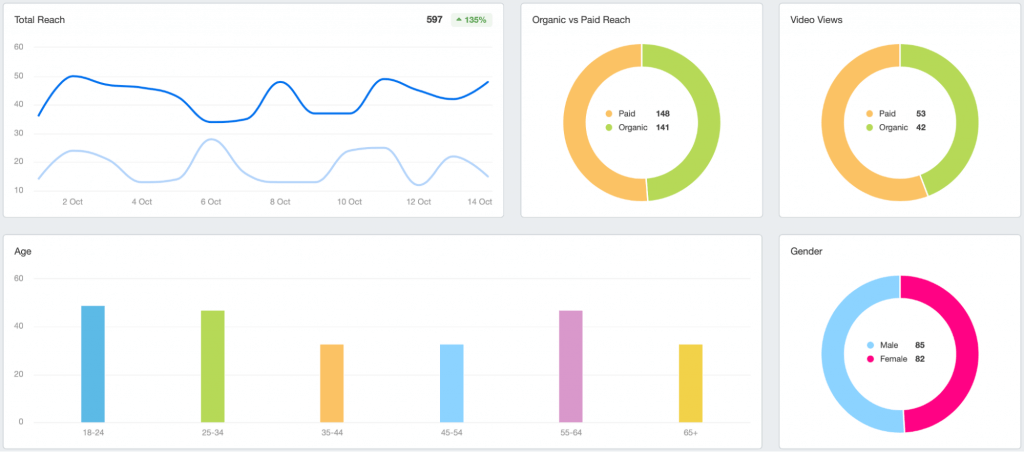 Instead of listing these out, show the trends and changes using data visualization by transforming raw data into intuitive charts and graphs for easier and faster analysis. 
4. Compare each channel 
Next, you'll want to look at your larger strategy–which platforms are performing better? Which would benefit from a budget increase?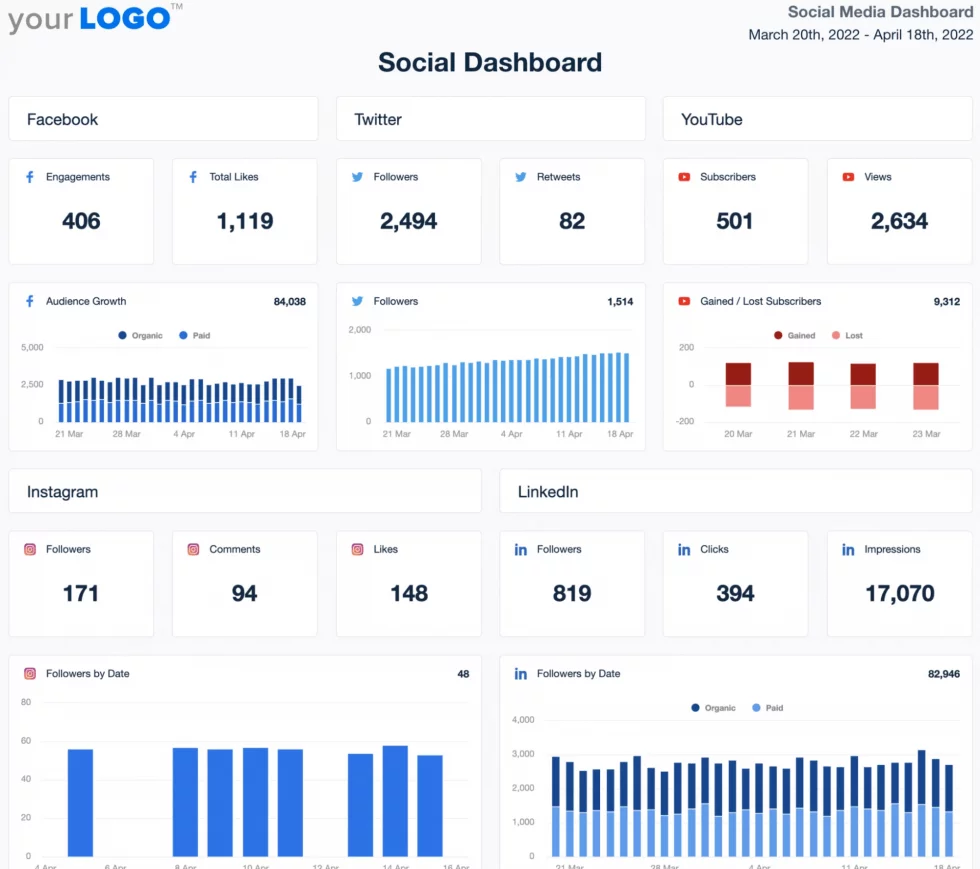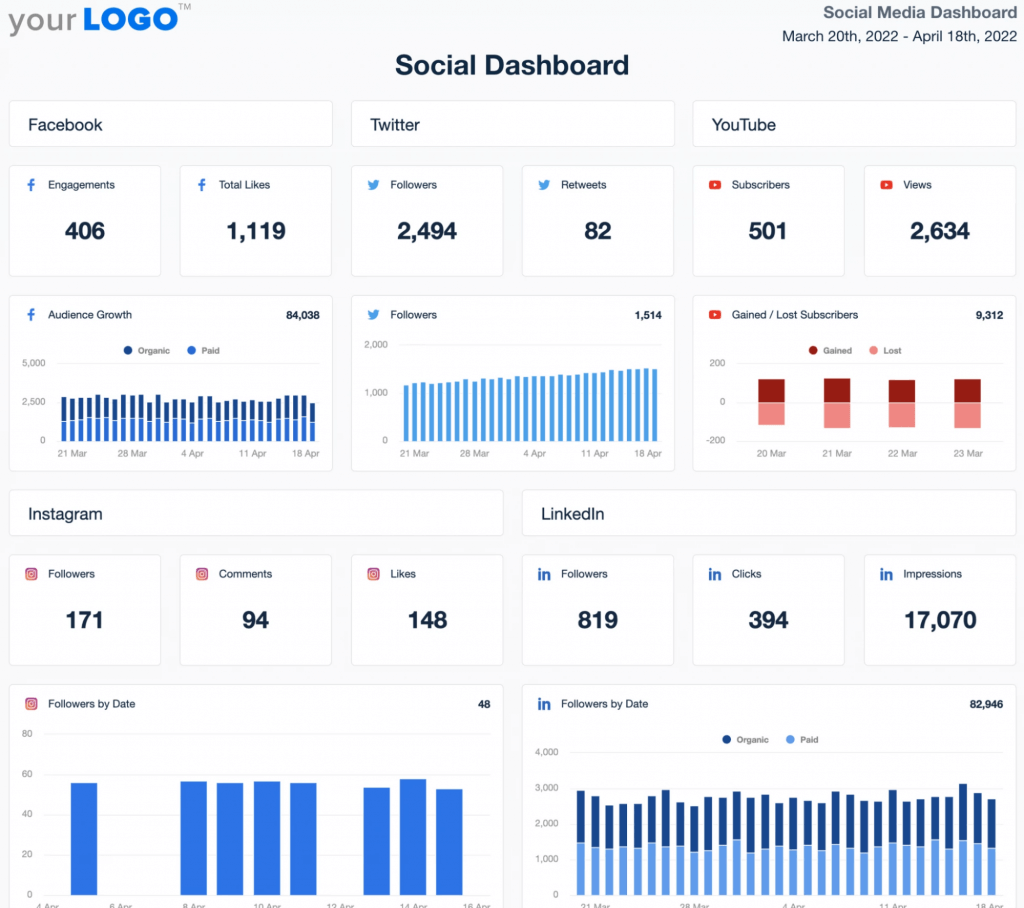 A social media dashboard allows you to analyze your client's results at a glance, show how you're pacing against goals, and easily compare every social media platform's performance with one another. 
5. Re-evaluate your goals
So how did you do? Now that you've seen what's been working and what hasn't, take a look at your goals. Were they too unrealistic? Can you increase them? What can you do to reach them next month? 
Ensure each of your social media profiles has unique goals that reflect your current status on the platform and social media benchmarks. However, larger goals tend to revolve around:
Increasing website traffic

–ultimately, you want visitors to reach your client's website and convert. You'll want to check your referral traffic and increase your visits.

Boosting earned media value

–ensure that your social media efforts are impacting your client's business. 

Improving brand awareness

–metrics like your follower growth rate, post reach, and share of voice all contribute to this. 

Increasing engagement

–more Likes, Shares, Follows, and Comments. 
Your goals need to be measurable, trackable, and time-bound in order to retain clients over the long run. Consider combining your social media efforts and tying them to other business metrics such as total ad spend.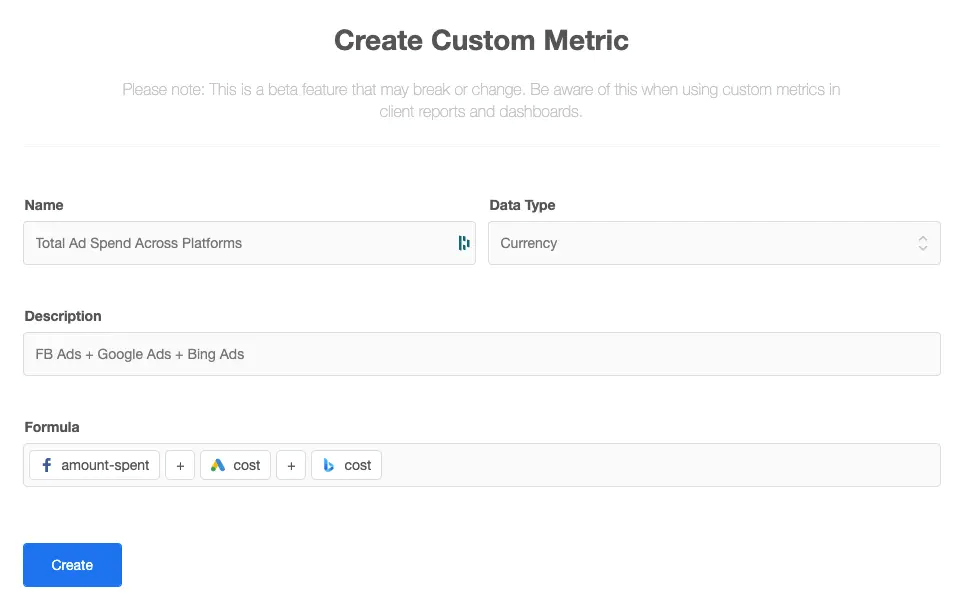 Using a client reporting platform makes it easy to keep track of your goals and objectives every step of the way. 
6. Define the next steps for yourself
Now that your results and goals are all crystal clear, what are your next steps? Should you put more effort into one platform over another? What types of content will perform the best on each platform? Is there a new social media platform you'd like to add to your client's plate? 
It's better to focus on quality over quantity rather than spread yourself too thin across various platforms. But if you watch your metrics closely and streamline your social media workflow, you'll be well on your way to optimizing every channel to reap the benefits they have to offer. And with a faster social media approval process, you'll be able to incorporate the insights from your marketing metrics and efficiently manage multiple social media accounts. 
7. Put it all in a report for your client
The final step is to summarize your results for your client and show off your results! But with new data coming in every day, it's a good idea to put your reporting on autopilot and let the latest social media marketing metrics populate for you in real-time.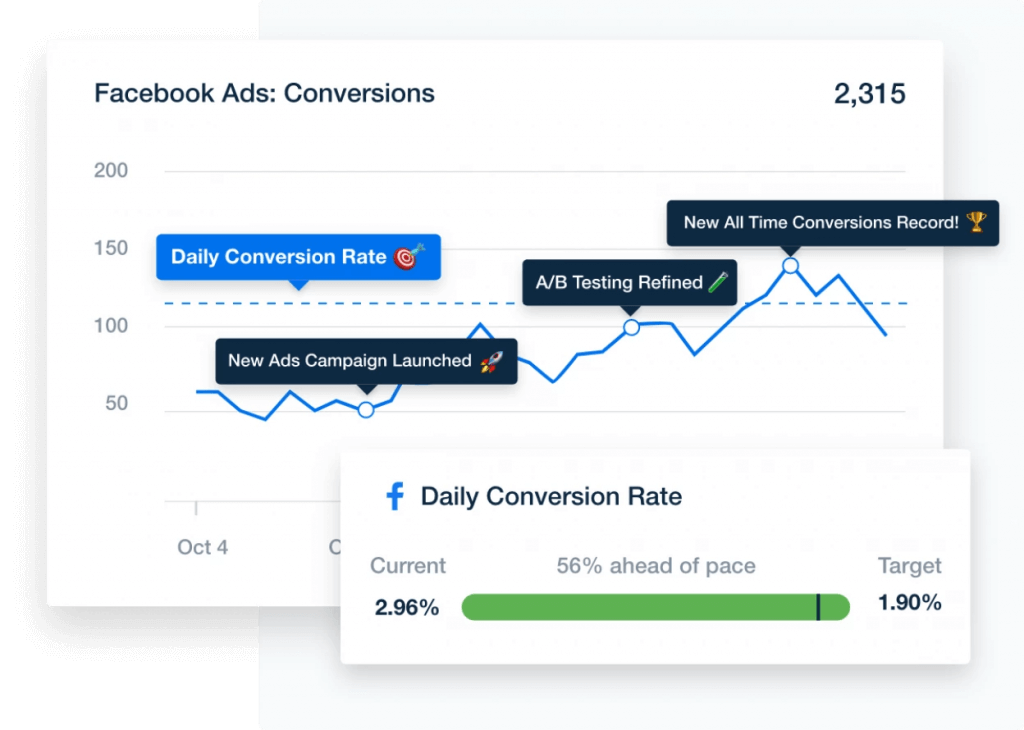 That way, all that's left to do is add your personalized commentary for your client on their social media performance as a whole and make your recommendations.
Final thoughts: managing social media clients at scale 
As a marketing agency or marketing manager, it's essential to streamline your workflows and scale. Each client and platform shouldn't be an additional workload–and your social media metrics cannot be an afterthought. They need to be an integral part of your social media strategy and day-to-day activities.
Gather all your clients' key social media metrics from every social media platform they're all–and pop them into one platform. Otherwise, it'll take you all day to log in and out of various accounts, and you'll have less time to do the creative work that makes your social media content stand out. 
A social media audit is also a great way to onboard new clients and impress them with a clear plan of action or even upsell your agency's services by adding another channel to their list! 
The possibilities are endless–as long as you track them.