Today, everyone is celebrating the International Workers' Day. Definitely not me, obviously. Traditionally, I scatter all over the web to find out what was the best news of the previous month and recap all the most important event in digital marketing, social media, and marketing industry so that you're up to date. Also, don't forget to check out our last month's marketing industry news roundup.
Facebook F8 – New design, privacy, and other stuff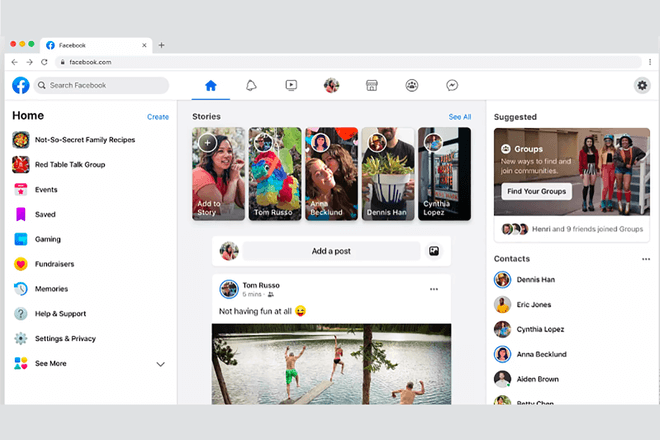 The hottest news of this week is Facebook F8 Annual Conference that gathers the latest tech, gadgets, events, and updates on Facebook. This year, the main focus of the event was on building better privacy instruments inside Facebook and all its products. However, the main thing that we're obsessed about is the new massive redesign. Both the desktop website and the mobile app will soon receive a new look that will hopefully make the platform better. It's much cleaner. See more here. Also, don't forget to check Social Fresh conference this year!
Facebook Stories has more than 500M users
(
via WeRSM
)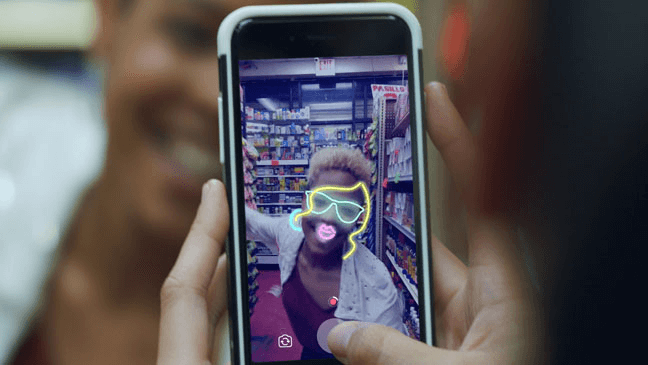 Yes, you're not alone. There are 500M more users that are using them. They are an incredible success as it equates to under one-third of Facebook's Daily Active Users. It's a serious number that you should be considering. What's your next post on the Stories?
Vine reboot Byte begins beta testing

(via Techcrunch)
Since Vine was shut down by Twitter, Dom Hoffman was constantly thinking of a new way to offer a short-form video platform to the platform. It's been already a year and a half since Hoffman announced he'd reimagine a new Vine – now it's called Byte and the invites has been finally sent out to the first 100 people in a closed beta. Byte will let users record or upload short, looped vertical videos to what's currently a reverse-chronological feed.
Facebook is testing new effects for text posts
(
via Matt Navarra
)
It seems like Facebook is testing new "text effects" features. It allows users to add a range of different font styles to News Feed posts, such as Fancy, Simple, Clean, Headline or Casual. However, they're already in use in other Facebook product – Stories. It's one more way that proves it – Facebook is focusing really hard on Stories and they are the future.
Instagram is hiding like counts for followers
(
via Buzzfeed
)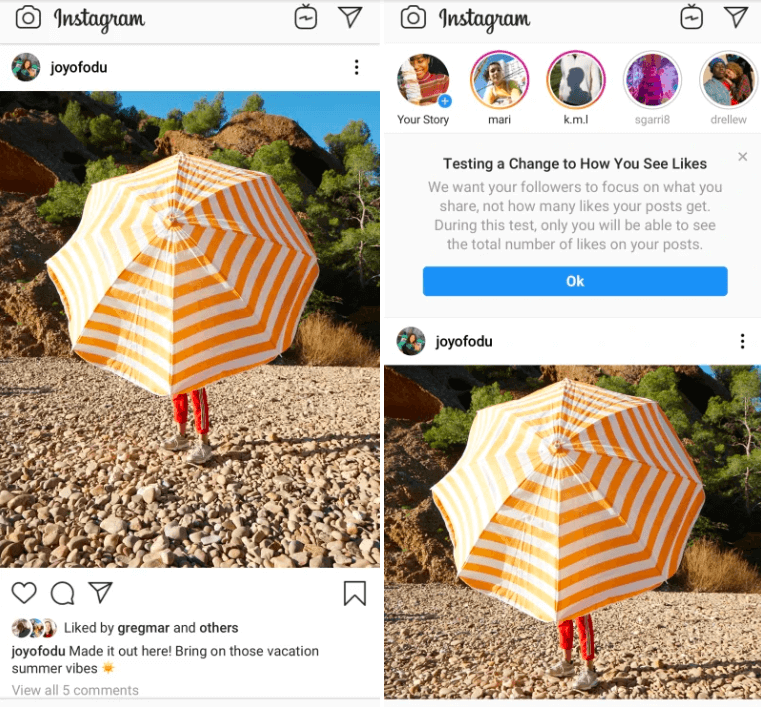 Instagram is testing a new feature – hiding the like count from photos, and view counts from videos in an effort to get users to pay attention to the content itself and not associated with any metrics. In the test, followers won't see a number of likes in the news feed or when visiting a user's profile. However, the account owner will be able to access their own metrics by seeing this in their profile. The test has been started in Canada and the US.
Google is shutting down it's shortening service goo.gl
(
via Engadget
)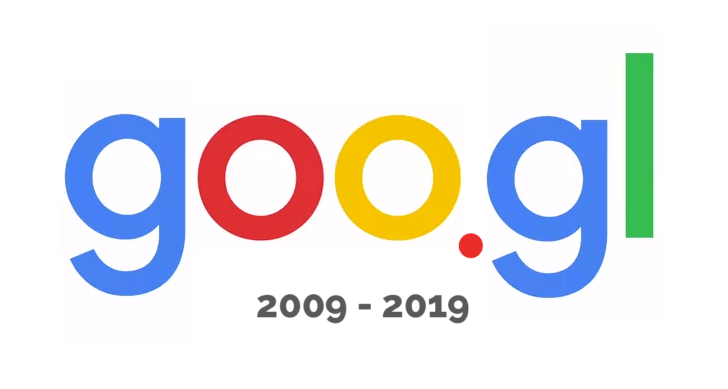 URL shorteners are a tool almost any marketer has used at some point. Back in 2019, Google launched one of the most popular tools, then added a third-party API, the ability to create QR codes and the power to link right to iOS and Android apps. Unfortunately, Google is replacing its own service, goo.gl, with Firebase Dynamic Links (FDL) as of April 13th.
These new smart URLs let you send folks to any location within iOS, Android or web apps. You won't be able to create new links anymore, but existing users can manage them via the goo.gl console for the next year.
CALM reflects helpline calls in 'ringing' street displays
(
via Addvertising.org
)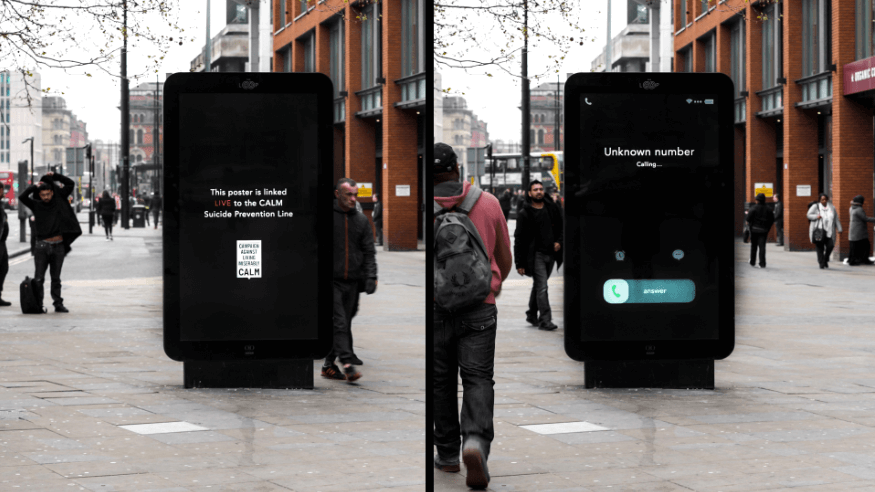 Suicide is one of the biggest killer of men under 45 in the UK. Campaign Against Living Miserable launched a new campaign in cooperation with adam&eveDDB activated via outdoor digital displays across London, Manchester, and Birmingham. The boards are connected live to CALM's free and anonymous helpline, alerting passers-by with a loud ringtone to capture their attention every time a call is answered.
The screens will switch to a 'call in progress' phone screen, demonstrating in real time how many calls are being answered. The idea is to encourage men struggling with problems to make that call; destigmatize suicide; make all of us more aware of the prevalence of the issue, and emphasize the immediacy with which people can be helped when they're experiencing a difficult time.
KFC's Award-Winning Ads, Returns for Game of Thrones (via Adweek)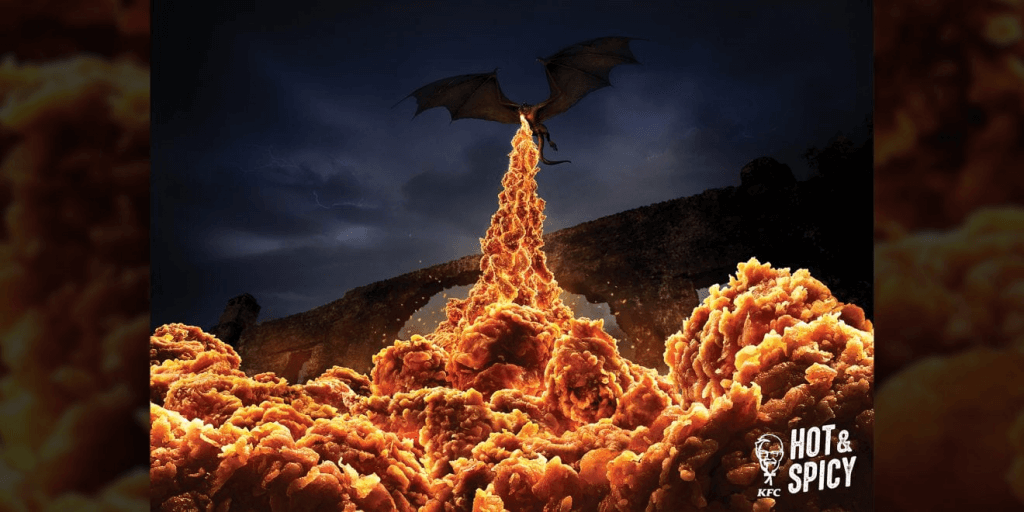 Last year, KFC launched an oddly satisfying visual ad campaign and it's time to get even more topical this year. The "Hot & Spicy" print and outdoor ads from Ogilvy Hong Kong won gold at the Cannes Lions and a wood pencil at D&AD last year thanks to its perfect use of spicy fried chicken photography as a replacement for flames. Adweek also named it one of the best ad campaigns of 2018.
Bringing the WhatsApp Business App To iPhone (via WhatsApp Blog)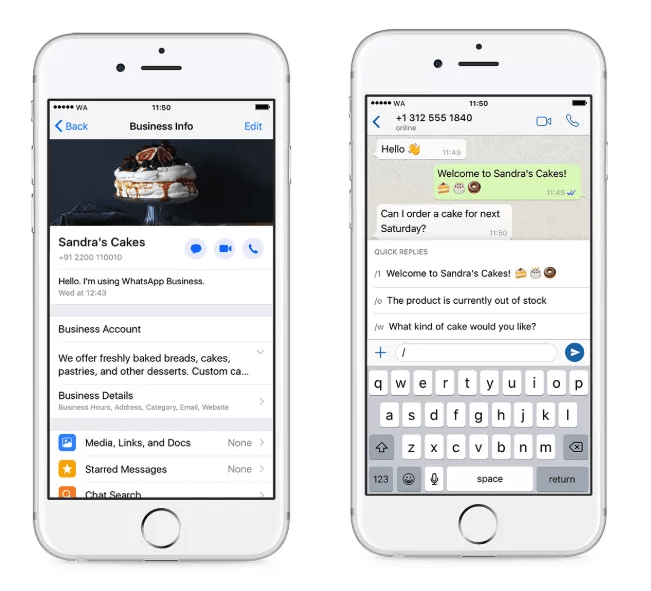 Not so long ago the WhatsApp Business launched on Android and it's now coming to iOS devices. As it's one of the most requested features of Whatsapp. It will be free to download from the Apple App Store and will include features to help small businesses and customers communicate, such as Business Profile – share useful information about your business such as a business description, email or store addresses, and website; Messaging Tools and Whatsapp for Web.
Brands jump on Avengers: Endgame bandwagon (via AdAge)

I'll be watching Avengers only next week. However, I feel like EVERY corner of the internet is full of them and here's why. Avengers might become the highest gross income movie ever with an opening weekend of $1.2B and obviously, brands are trying to use this opportunity. Audi, a sponsor of the film's premiere, released a digital short depicting Captain Marvel's return to earth that you can see here. Then there's also Coca-Cola, Geico, General Mills, Mastercard & Stand Up To Cancer, and even McDonald's.
Sonic saying goodbye to Goodby
(
via AdAge
)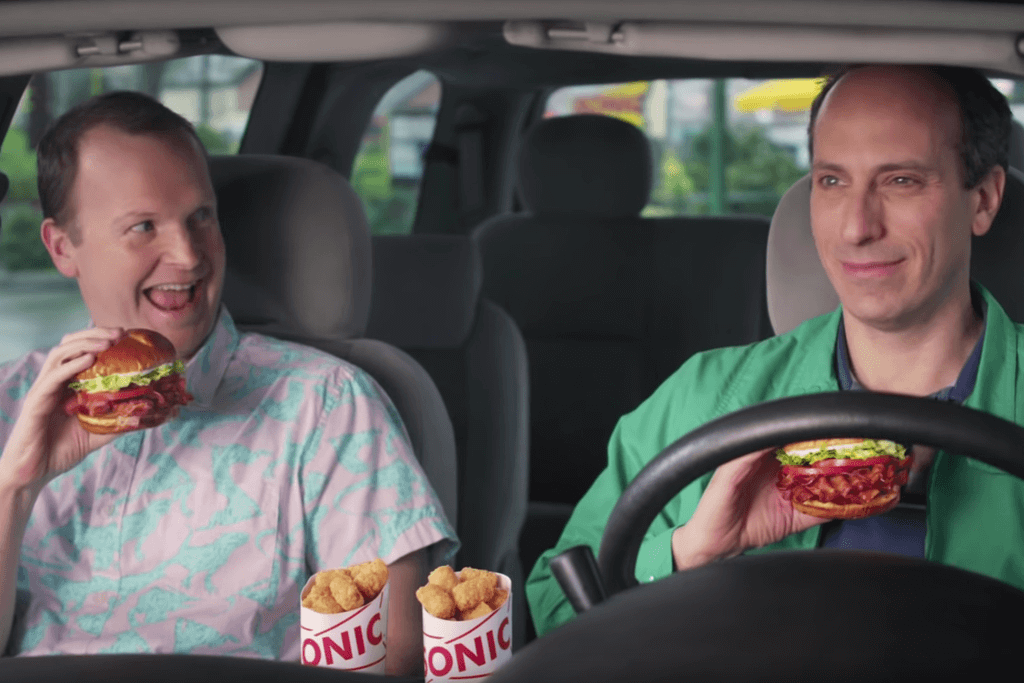 Sonic is leaving Goodby Silverstein and Partners after eight years of collaboration. The restaurant chain says GS&P won't be participating in the review for its creative account. As Lori Abou Habib, Chief Marketing Officer at Sonic says "We have had a tremendous relationship with Goodby and just a really successful eight-year run,". While the chain is leaving the agency, it plans to keep the "two guys" campaign storylines that they started while working with GS&P in 2011.
That's it for this week, I'll see you next time – bye!

Vlad Calus
Dropped out of college, moved to another country with 2 of my friends and built Planable (Techstars London '17), social media collaboration platform, at 19 y. o. Forbes 30 under 30