Planable is your centralised hub for ideas, content and feedback
Everything social media teams need to move their creative processes forward.
Get started, it's free!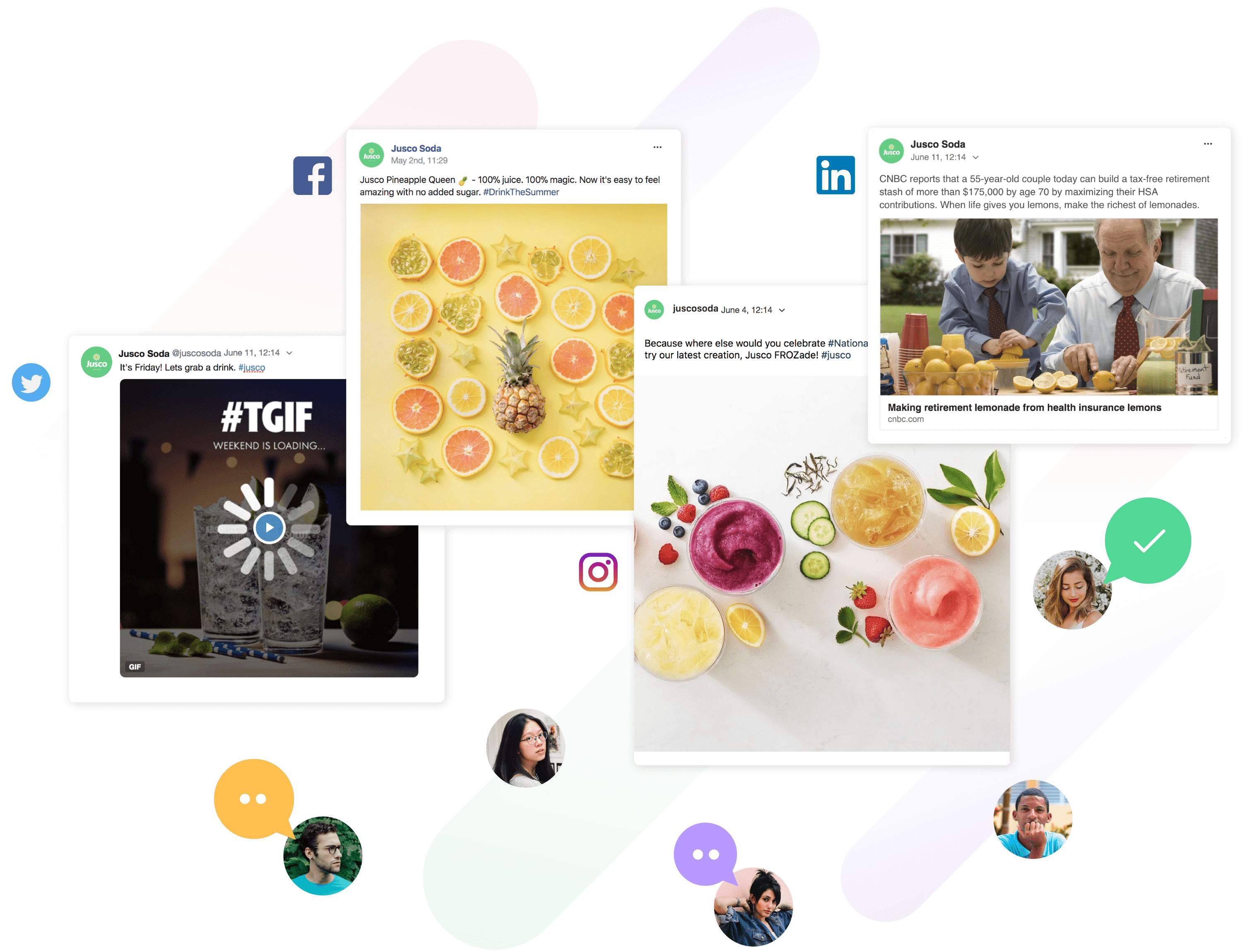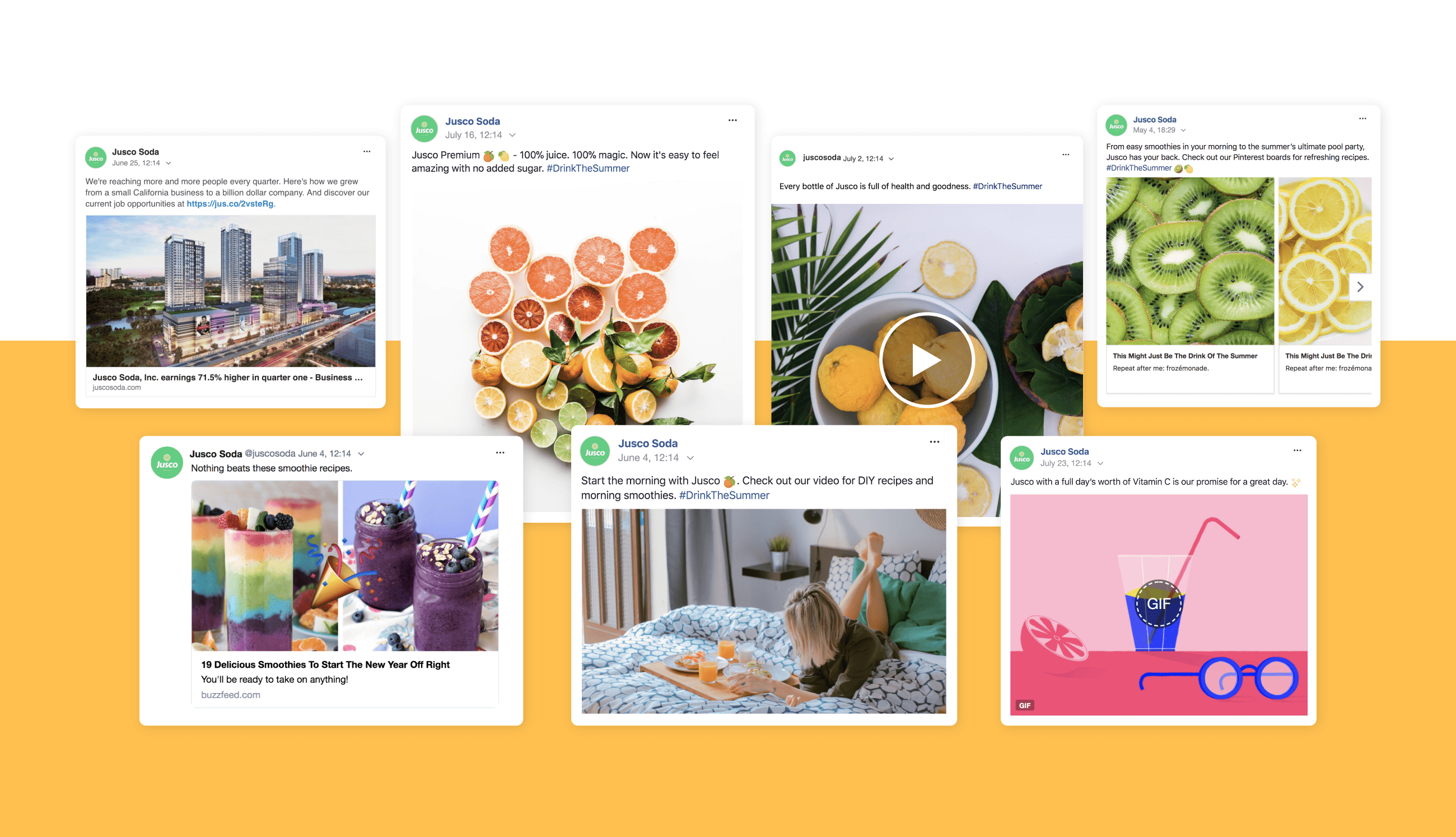 Pixel perfect content previews
Preview social media posts as though they're live. No more screenshots and Photoshop mockups.
Your favorite formats at your fingertips
It's easy to create and preview posts in any format, whether it's text, video, gif, link, photo, album, carousel.
Customize your posts and view them as though they're live. No need to create test pages or rely on your imagination anymore.
No more clunky spreadsheets
There's a new way to collaborate and back & forth spreadsheets are long gone. Embrace team productivity with one space to collaborate on all your social content.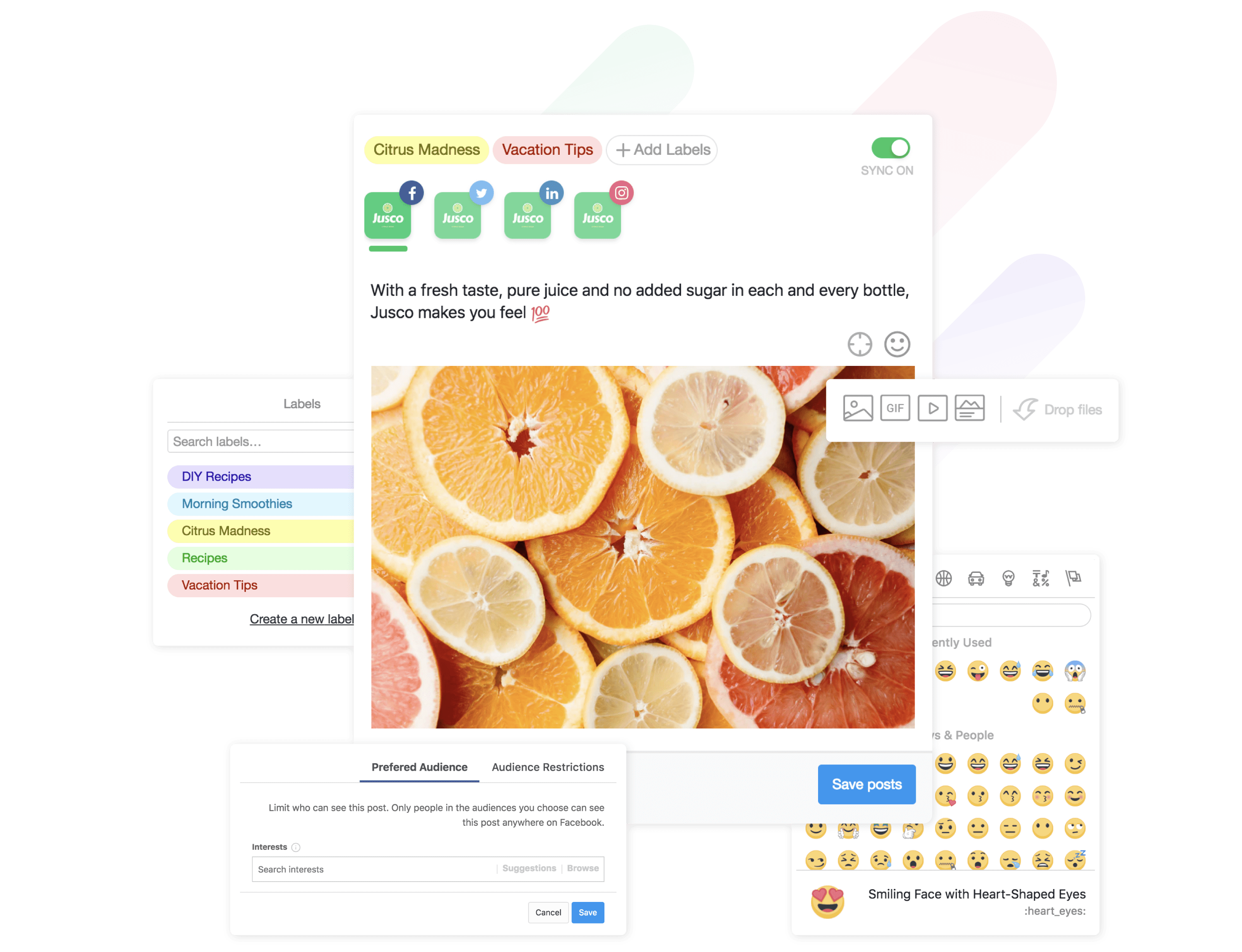 Content creation on steroids
Spruce up your posts with emojis, active hashtags, page tags and a Giphy integration.
Create content for multiple pages at once but adapt your posts to the intended channel separately.
Creating posts has never been easier. Just drag and drop your media files and see your ideas brought to life in real time.
Move faster with timetables
Save time by adding your posts into a predefined time slot and power up your social media scheduling.
Your strategy, your decision. Define preferred time slots for each day of the week and for each brand you manage.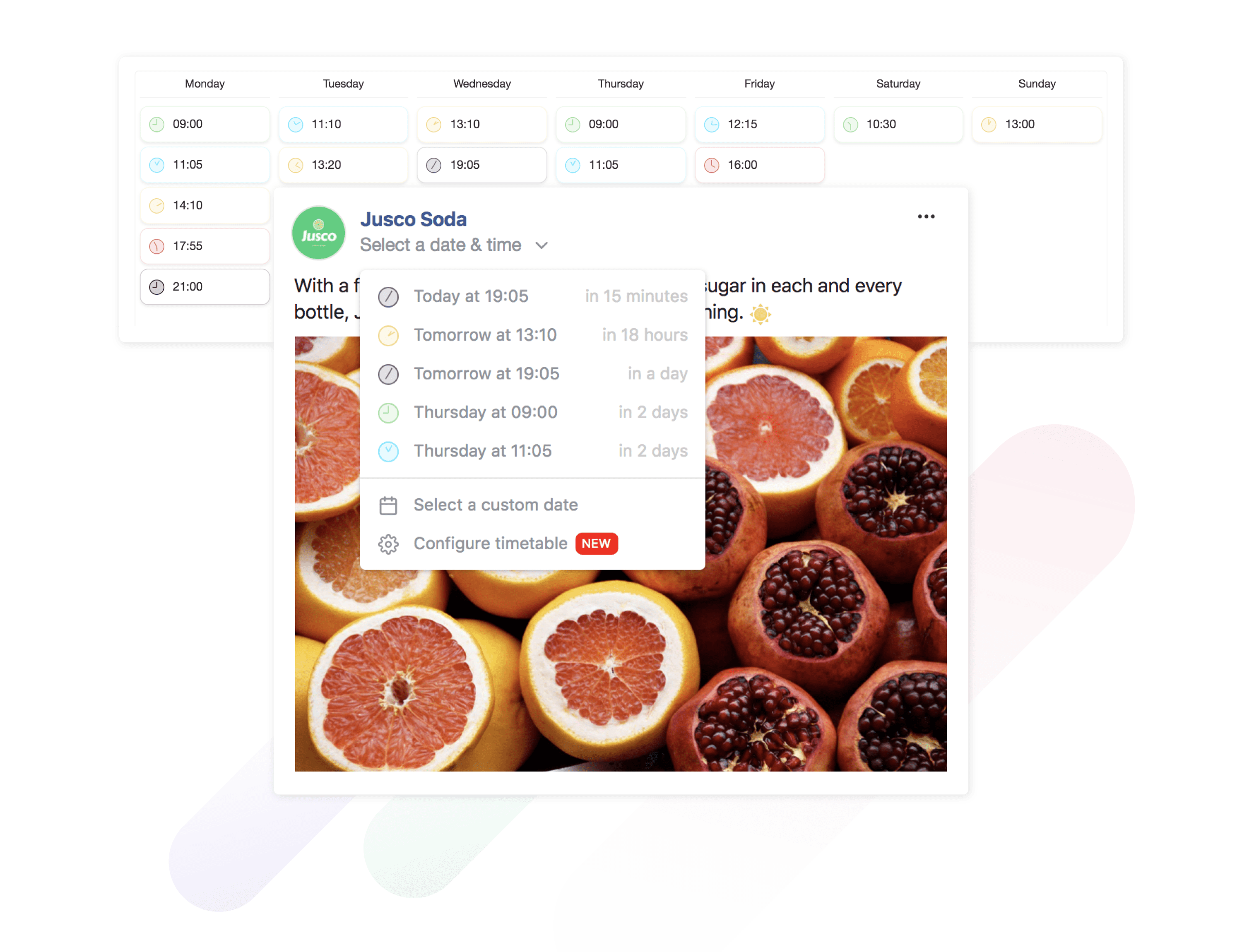 The perfect calendar to plan your content
Strategically plan and schedule your content by drag and dropping posts in your predefined time slots. Visualise content by week or month and see everything at a glance across all your pages. One calendar, one integrated strategy across multiple channels.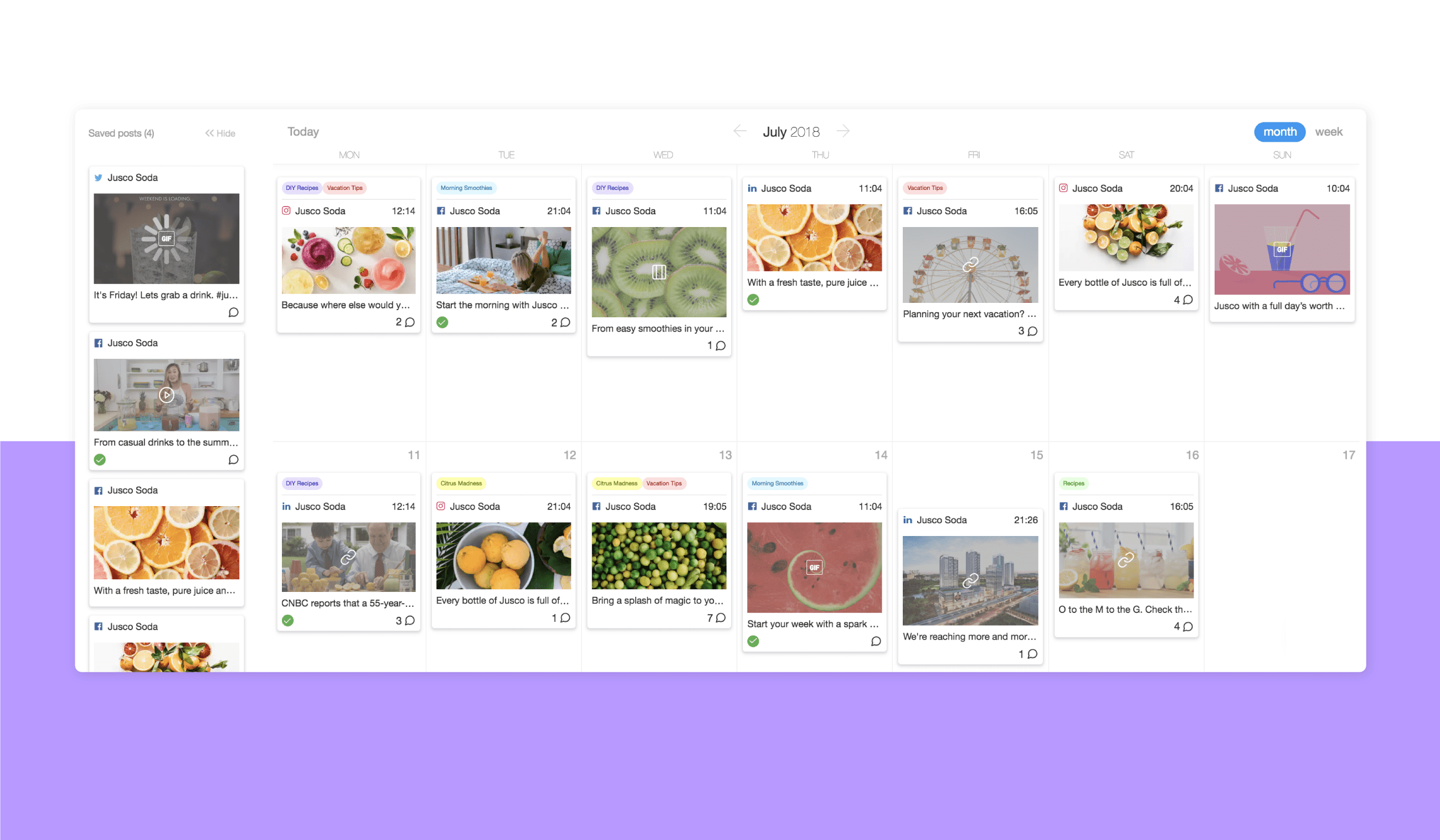 Keep your team and clients on the same page
Keep everyone in the loop with one shared space for your team and clients to collaborate. Empower everyone to contribute while giving each user just the right permissions.
No sign up needed for clients. Easy sharing with an email invite and approvals a click away.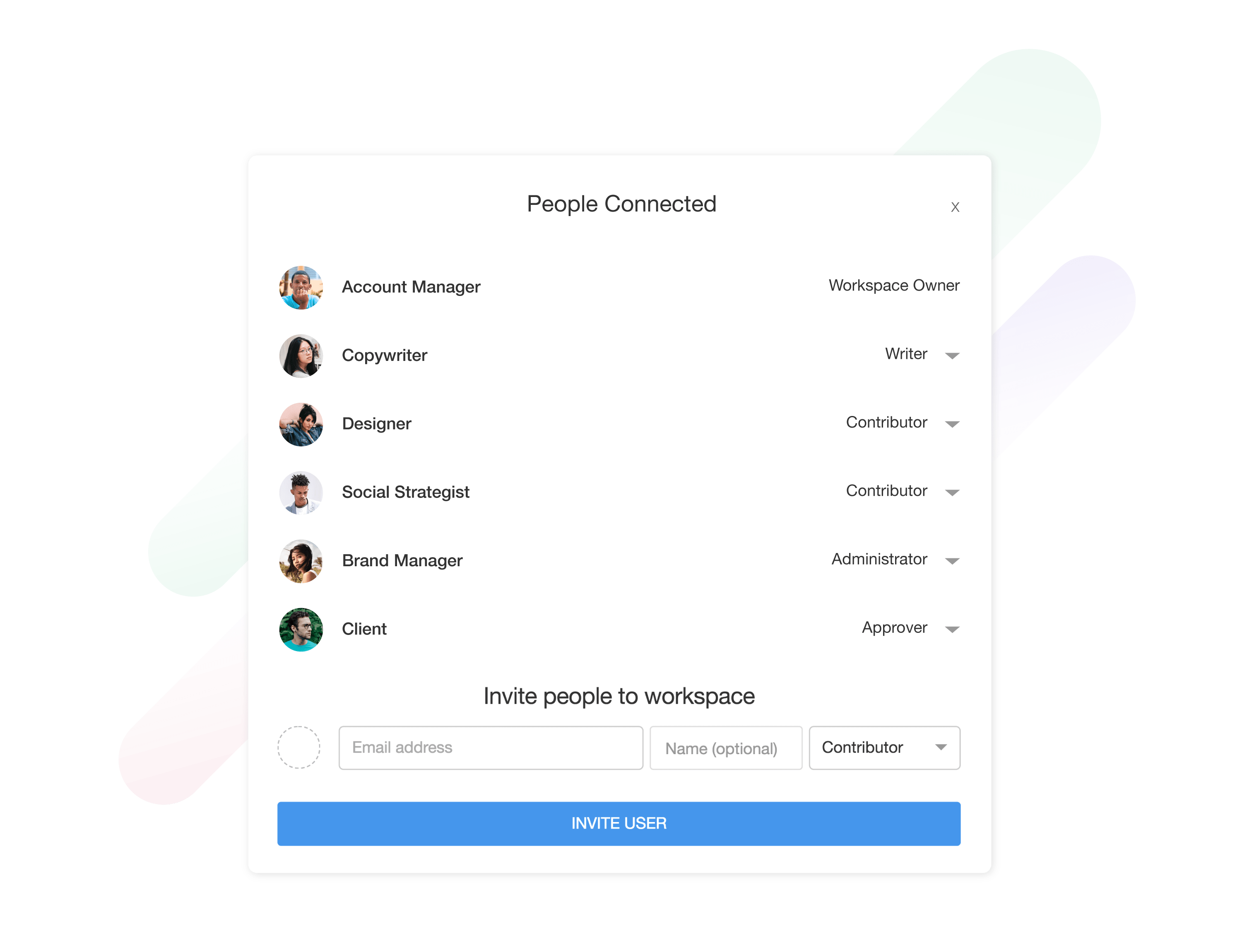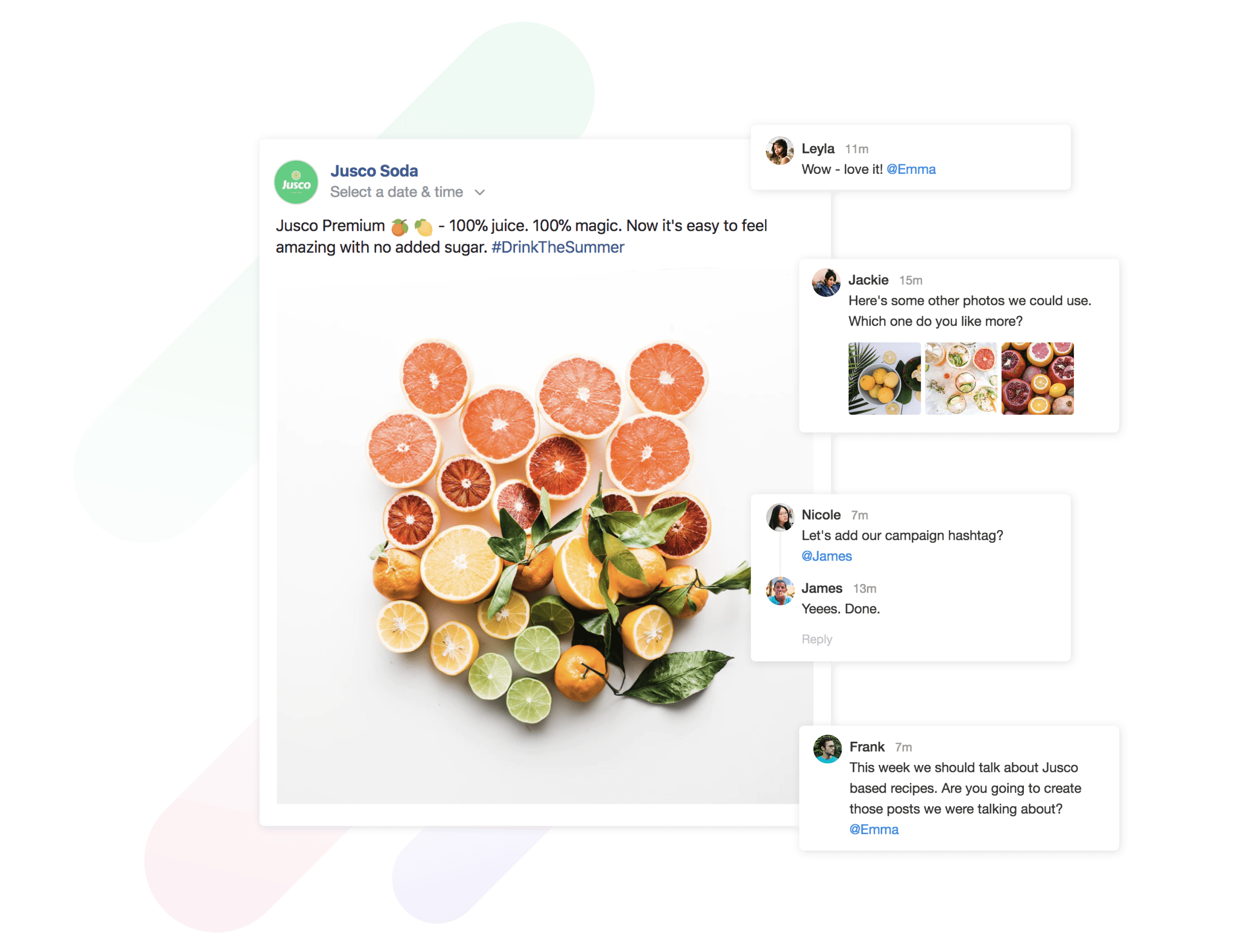 Gather feedback where it makes sense, right next to the post. Tag team members and choose to send notifications to the right people. Eliminate miscommunications with clear feedback:
Add attachments to comments
Resolve comments once feedback is implemented
Reply to specific comments
Collaborate in real time
Every team is different. That's why we have flexible approvals. Set up Planable to work in the way you already do, no matter how many levels of approval you have. Here's a few things you can do:
Choose zero approval layers or as many as you need
Make approvals mandatory so no mistakes can happen
Lock content after approvals to avoid unwelcomed edits
Save time by auto-scheduling content once it's approved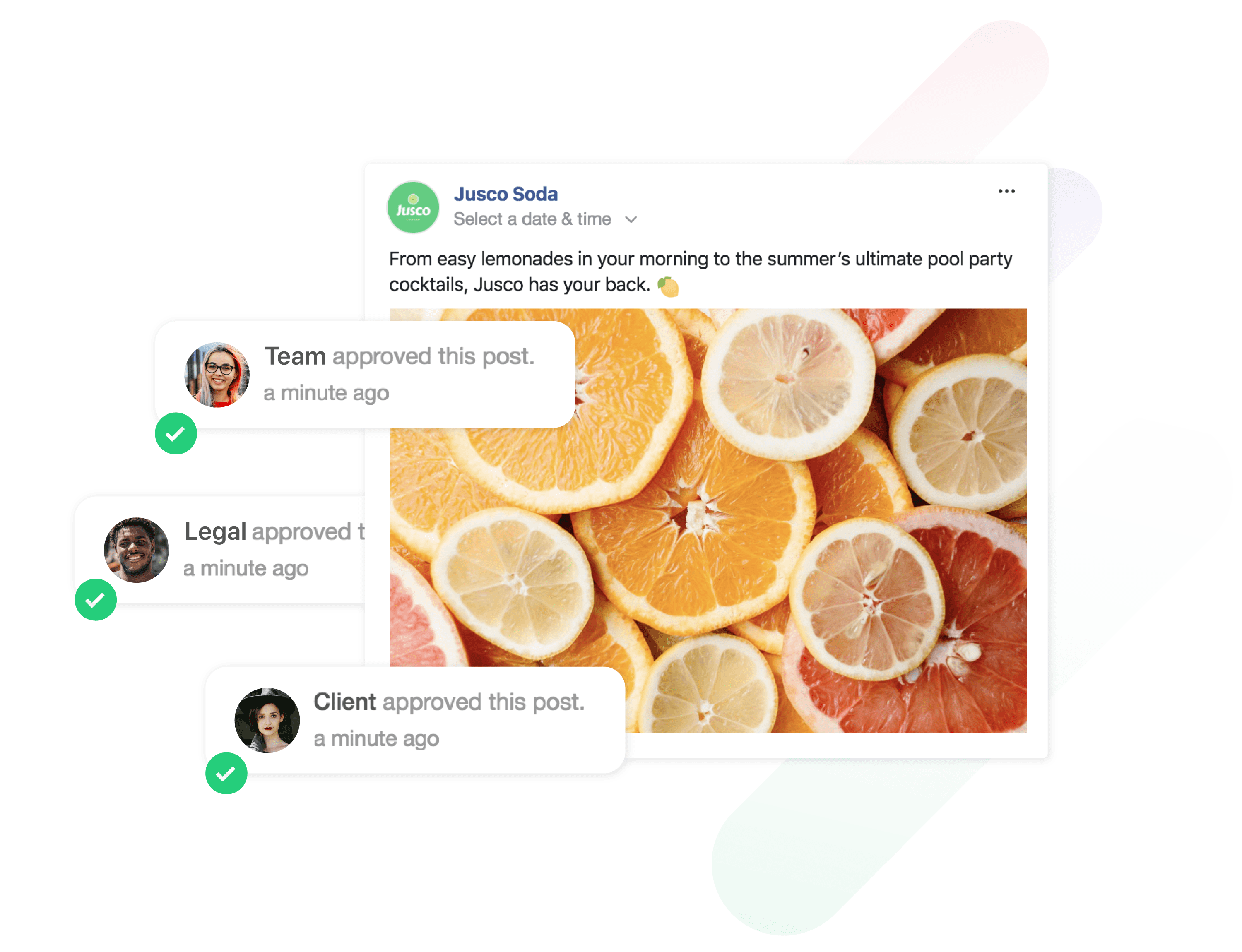 Publish now or schedule for later
Deploy your content on your favorite social media channels. Schedule your content on  Facebook (Pages and Profiles), Linkedin (Pages and Profiles), and Twitter. If there's any content that you really loved, repost it and bring it back to life.
Send posts to Facebook Ads Manager
Create, view, & collaborate on posts meant for paid just as easily. Once approved send it to Ads Manager with the Save as Ad option.
Instead of publishing or scheduling the posts through Planable, you can choose to save them as a draft on Facebook.
Target the people who are right for your business & use what you know about your customers with audience restrictions.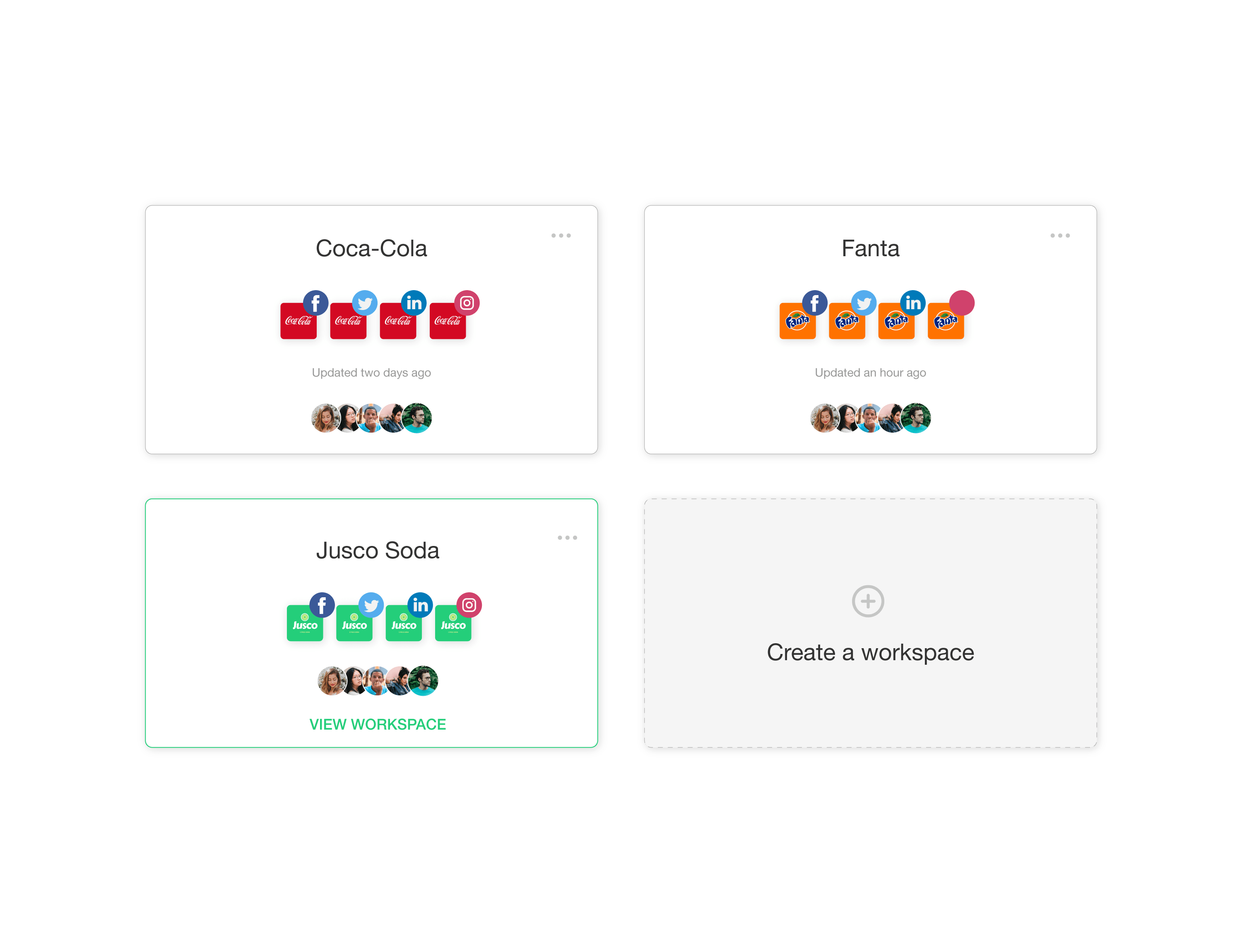 Keep brands and projects organised
Forget folders, drives, messy files, and endless email threads. Group people, social media accounts, and content calendars into separate workspaces and see how managing multiple brands becomes simpler.
Other reasons you'll love Planable
Categorize posts per topic, purpose or campaign to better organize your social strategy.
Filter your content per type, period or labels and find what you're looking for in seconds.
Receive notifications when posts are created, approved or published and when new comments are added.
See a post's entire history. Loved a previous version of a post? Preview and restore it with one click.
We value your data & work hard to protect it. Your content is encrypted, secure, and backed up daily.
Fantastic customer support
Count on us to really care. Ping us anytime – we'll do our best to solve your query.
Join thousands of marketers working smarter with Planable. Get started for free.