The countdown until the merriest season of the year has started. All I want for Christmas is You is slowly making its way to the top of my playlist. As I'm writing this, I'm dreaming of hot chocolate, wrapping and (especially) unwrapping gifts, matching Christmas pajamas, and discovering Christmas interactive posts on social media. Yes, I'm 100% that marketer.
'Tis the season to get all the jolliness and put it into some Christmas interactive posts to shape up social media content. No marketer wants to be the Grinch of holiday campaigns on social media. And neither do you.
If you didn't plan your social media campaign during the summer (yes, some people actually do that), this article will list the most popular and helpful insights to help you create those Christmas interactive posts and become viral. So let's get to it.
1. First things first: set the right goals to create the best Christmas social media posts
Before getting in the festive spirit with this year's Christmas theme, consider your goals and objectives. Know what you're aiming for with your campaigns this festive season. Your goals could be to:
build brand awareness
drive engagement
build a community
focus on the target audience
increase customer satisfaction rates
convert prospects into leads
"Once you have set your goals, planning a social media campaign including Christmas interactive posts will be a piece of cake. The next step is to understand your customers. Figure out what the trend is and what they are expecting to see. Study these facts and draft a plan accordingly."
Christian Velitchkov, Co-Founder @Twiz LLC
2. Know who you're addressing social media Christmas interactive posts to
"One of the most important key factors for creating Christmas interactive posts that will drive up your marketing statistics is knowing your audience. It is crucial to understand what your audience is looking at, engaging with, and looking for. 

Equally, it is important for you to find what your targeted audience is looking to engage with and advertise on it. Be prepared to make adjustments and learn as you move forward with your social media Christmas interactive post."
Kashish Gupta, Founder & CEO @HighTouch
Jessica Ulloa, Community Manager at MyPerfectResume advises to "keep your audience's interests in mind while creating the social media posts for this particular time of year. Remember, it's not about having thousands of people interact with your post, but having the right people do it."
3. Plan your Christmas social media posts
"There's a lot of competition for customers' attention throughout the holiday season. If you begin promoting sooner rather than later, you'll have an advantage over your competitors. Planning a Christmas campaign in July allows you plenty of time to generate ideas, build assets, and develop media strategies. You should begin running promotions in early September after creating your strategy."
Sam Sweeney, Founder @Trivvy
To keep track of every post without getting lost in browser tabs or idea flows, you can use a social media calendar. A well-organized social media calendar can give you that much-needed overview of how you distribute your content to multiple social media channels. Here's how your Christmas social media campaigns can look like in Planable:

"Sometimes it may be easier for you to create your holiday marketing strategy backwards while looking at a calendar. Let's say you want to release product X on the 10th of December, so the previous 2-4 weeks should focus on the launch strategy for this.

This might include 5 Christmas interactive Facebook posts, 4 posts on Instagram, 8 email sequences, and paid ads focusing on brand awareness and conversions, etc. depending on your goals. Good God there are tools you can use to schedule social media posts on every social media platform."
Robyn Hughes, Marketing Manager @Leatherback media
4. Engage, engage, engage
Now that you know who you're addressing in all your Christmas interactive posts, it's time to create engagement.
"In digital marketing, the key to engagement is to create a discussion. Focus on creating content that stimulates consumers' thinking and motivates them to interact with it. 

You can start by asking about Christmas traditions, wishlists, favorite carols, the most wanted dish on the Christmas table, and whatever strikes your beautiful mind. The content must also be aesthetically attractive."
William Cohen, Founder @My GRE Exam Prep
If you're familiar with social media marketing campaigns, you probably know by now that TikToks are hitting the trending charts. You might wanna think about one or two video ideas for TikTok. Take this one, for example:
The options are endless, really. If you'd like to spend less time and money on your Christmas marketing campaign, use simple engagement tactics such as:
Instagram's limitless GIFs and link stickers in stories,
actively responding to messages & comments,
an aesthetically pleasing Instagram grid.
Instagram now allows link stickers for all accounts, not just the ones over 10k followers, so the holiday season is an amazing time to use them!
5. User-generated content or the second-best way to create Christmas interactive posts
Social media platforms allow brands to be more creative with their interactive Christmas posts. You can always opt for influencer marketing to boost your engagement rates or focus more on your targeted audience by posting user-generated content.
"Interactive Christmas posts made by the followers of your brand on social media can really do wonders this Christmas. User-Generated Content (UGC) really welcomes unbelievable commitment and openness for social media campaigns. 
Simply put, user-generated content helps boost engagement and excite the audience to be a part of your interactive Christmas posts. You can easily keep track of all the content and engagement using social media management tools. To kick start this type of content using targeted hashtags. It will add trustworthiness and ensure a more loyal audience."
Arjun Joshi, @Meetanshi

"The Starbucks #GiveGood and #RedCupArt campaigns are excellent examples of how user-generated content can help you create impressive Christmas interactive posts. It gave artists closeted doodlers to create the best drawings on Starbucks cups. With the help of famous artists and unique doodles from all around the world being featured on Starbucks' Instagram page, the #RedCupArt campaign became viral on social media feeds all around the world. "
Diana, @Milkwhale
6. Use branded hashtags to make your interactive Christmas posts memorable
"While every business seems serious with their out-of-this-world Christmas campaign ideas and concepts, some of them often forget about hashtags. After all, standing out in a sea of posts in someone's social feeds is no small feat nowadays. And of course, you need to think beyond the simple hashtags such as #christmas #joinus #christmas2021 #festive.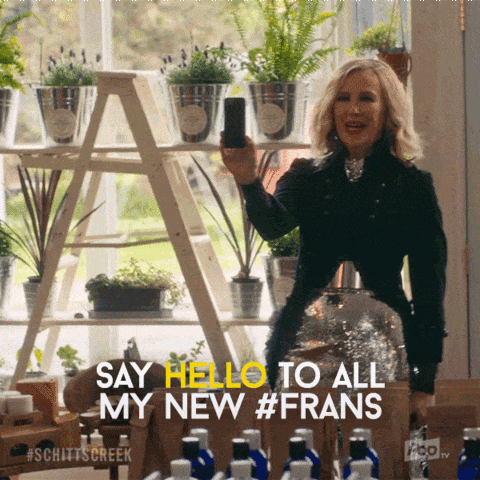 Whether it's short event videos, polls, text posts, it's always better to include consistent and branded hashtags. Besides helping you to be more discoverable which will bring more new followers and increase engagement, branded hashtags can boost campaigns' interactivity as you can put them in your social bios and your social posts– encouraging users to interact and use them in their posts."
Andre Oentoro, @Breadnbeyond
Take McDonald's UK and Ireland #ReindeerReady themed Christmas social media campaign as an example.
Hilda Wong, Founder @Content Dog
Then, there's holiday themed content writing. Readers hate to see overly-written scripts or headlines because, in most cases, they're redundant.
"Those Christmas posts filled with high falutin words keep them guessing what the post is all about. The thing in content writing, or publishing content, is that people either want to be informed or get entertained. To keep your Christmas posts interactive and original, write as if you are talking with your audience in person. Set a tone that your readers will enjoy."
Aviad Faruz, CEO & Founder @Faruzo
8. Keep your Christmas social media posts interesting to "Wow!" your audience

"Since you are seeking the audience's attention and you also want them to engage with your upcoming holiday campaign, make sure that you will be posting something interesting and relevant for them. Think about something they will benefit from, like rewards, or prizes so that they will easily be encouraged to join whatever activity you're planning.

This will be more effective if it will be unexpected from your brand. The element of surprise is very important when creating your Christmas interactive posts because this will give the "wow" factor. We are looking for something interactive, aren't we?!"
Andrea Chapman, Marketing Manager @Nature and Bloom
Mariia Kovalenko, Content Manager at Digital Marketers World, says that "you can create a guide in Stories on how to spice up certain Christmas-related activities, such as decorating a Christmas tree or preparing a Christmas dinner. Of course, the guide should feature the products of your brand. You can also create a Reel video with your team doing a Christmas countdown."
9. Ask open-ended questions to give value to customer experience
"Don't expect any interaction on your social media posts just to happen. To make things interactive try and ask a question, preferably an open-ended one. While your goal behind creating Christmas interactive posts should be to promote your brand and generate revenue, you shouldn't forget about the people who are interacting with your brand."
Kristina, @Betterproposals
Give value to their experience and try to improve it. Asking questions is a type of low-effort interactive content to get to know your audience and to find a way to their hearts.
You can mention all-time favorite Christmas movies, carols, traditions, etc. For example, you can try asking questions and encourage answers through rewards. Something like "What is the perfect Christmas gift this year? No right or wrong answer. The first 20 people get a discount on their next purchase".
10. Be versatile to beat the game of social media Christmas interactive posts
You're in sync with your audience, and you've set up a social media calendar for your campaign.
You now must remember to be open to adjusting your content to your audience's reaction. Being versatile in your skills, knowing enough about the holidays, and being witty and flexible will greatly help make more effective Christmas interactive posts.
Keep in mind that making social media content is about aligning it to the needs of your targeted audience. Make it relevant and interesting enough so that they look forward to seeing more holiday content in the future.
11. After posts, there are stories: create interactive Christmas stories on Instagram
"Use the Instagram engagement stickers in your stories to ask your followers questions, get them to play this or that game using poll stickers, get them to rate products with the slider. The more your audience uses these stickers, the more you'll show up in their feed, and the more you show up in their feed, the more likely they'll be to make a purchase."
Robyn Hughes, Marketing Manager @Leatherback media
Use a series of engagement stickers to get your audience interested, and then add the link sticker on your last slide to get them to tap through to your website.
12. Videos are going to rock this Christmas season
"A video is the best way to disseminate your campaign virally on social media. Include some humor, make it enjoyable, or use emotions to make it memorable and educational. This sort of approach and purpose will drive consumers to share your content.

One such example is the Christmas Miracle campaign launched by WestJet, a Canadian airline. Customers were asked what they wanted for Christmas before boarding a flight, and when they got to their destination. The staff had their presents wrapped and waiting for them at the baggage carousel. This amazing real-life prank demonstrated the brand's commitment to providing exceptional customer service."
Sam Sweeney, Founder @Trivvy
13. Emotions are cool too
Christmas is an incredibly emotional and wonderful time of year; it's a time for families and friends worldwide to express love and affection for one another. This is why most marketers and advertisers around Christmas lean heavily on the emotional aspect. And for good reason.
Studies have shown that Christmas ads make us 13% more likely to want to buy a product compared to ads at other times of the year. People are ready to make purchases during the holidays, you just need to guide them into your store to convert them into loyal customers.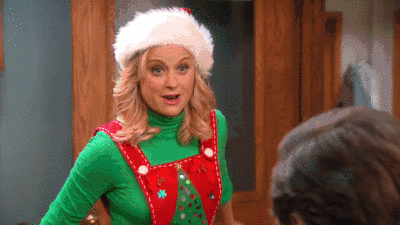 14. Use analytics to track the awesomeness of your Christmas interactive posts
"Be knowledgeable about the analytics. When you are a marketer, you have to be aware of how your social media posts are performing. Monitoring the analytics of your posts and activities online before the holidays will greatly help in improving and enhancing your engagement with your audience during the events.

You should also have a wide experience in exploring digital media because the sense of awareness is critical. One wrong click can ruin your reputation, thus, you have to be keen on checking up on how your audience is reacting to your previous performance before the holiday season."
Andrea Chapman, Marketing Manager @Nature and Bloom
Having a birds-eye view of the analytics will help you get a better understanding of your content performance. Because engagement rates are likely to increase during the holiday season, it will take an effort to track all of the progress. Keep in mind that gathering data will facilitate not only the actual Christmas campaign you're running but future ones too.
Wrapping up
And that'll be it, folks. Besides getting your Christmas social media campaign right, don't forget to focus on the holiday spirit too! Celebrate it with your loved ones. After all, what better way to get inspiration for next year's campaign than by living the Christmas spirit to the fullest.