Our favorite part of the month is here! Grab your steamy coffee and let's explore August's exciting news in the digital & marketing industry – the most important ones, of course, 'cause that's how we roll. All you have to do is scroll.
Twitter will stop offering advertisers access to 3rd party data sources next year (via MarketingLand)

Twitter has announced that it will remove third-party data sources from its ad targeting process early next year. Currently, marketers on the platform already use their own data to buy ads. After the change, Twitter will still need to approve the data sources used by advertisers.
"We want to make sure we're creating and developing the best possible experience for every advertiser, agency and marketer utilizing the system,"
Twitter VP of Global Client Solutions, Sarah Personette, told the Wall Street Journal.
Nike launches a subscription service for kids' shoes (via Adweek)
Kids' feet are continuously growing and so are Nike's marketing ideas. The company joined the growing movement of brands launching subscription services that target kids. The model has been tested for 2 years.
According to
Nike
, here's how it works:
Nike Adventure Club serves kids through sizes 4C to 7Y.

You can choose from three tiers of subscription services (quarterly, bi-monthly and monthly).

More than 100 different sneaker styles are available.

Like the shoe? Keep the pair. If you want to replace it, send it back and Nike Adventure Club will either donate or recycle it.
Facebook has removed its group chats feature (via SMT)
Facebook is killing its 'Chats' feature for Groups on 22 August pic.twitter.com/rQc6UOqqVq

— Matt Navarra (@MattNavarra) August 16, 2019


Facebook has recently removed the group chat functionality that was launched in October 2018.
While this feature was initially designed to facilitate private discussions between group members, the reasons for removing the option are not entirely clear. The ability to start a new chat in Facebook groups was removed on August 16, while existing chats in Facebook Group
s became read-only on the 22nd.
No worries, you will still be able to chat with your friends and tell them all about your favorite social media collaboration platform, *cough* Planable *cough*. The change does not impact group chats in Messenger, only chats in your Facebook Groups. Also, you might want to know that Facebook is exploring new ways to support real-time communication for Groups, but they haven't offered any details about their plans yet. We'll definitely let you know about this when the time comes.
TikTok launches 'Hashtag Challenge Plus' e-commerce feature (via WeRSM) 

Good news for brands who want to
reach Gen Z audiences! The short-form video platform massively used by teens is launching a new e-commerce feature that allows users to shop for products associated with a sponsored Hashtag Challenge. The best thing about this? Users can shop without leaving the app. 
According to TikTok, Kroger was the first brand to use the in-app shopping feature as part of a sponsored hashtag challenge campaign. Kroger chose four TikTok influencers to post videos promoting the #TransformUrDorm hashtag. The brand's items can be associated with a particular hashtag, while the new feature allows users to shop for items displayed by TikTok creators who used the hashtag in their videos.
New on LinkedIn: A centralized hub for actionable marketing insights (via LinkedIn)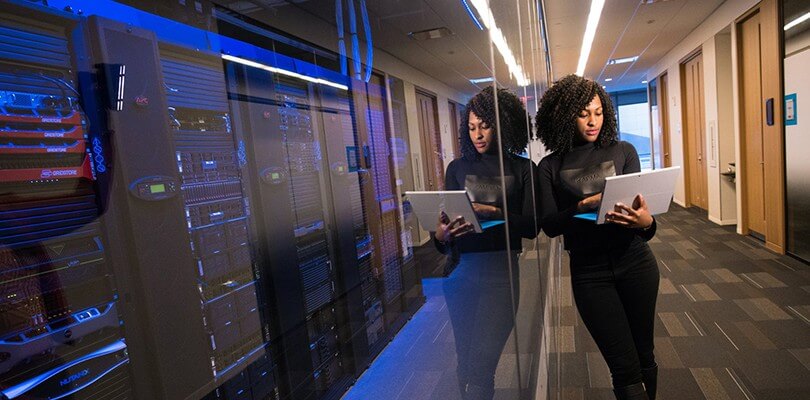 With a community of more than 645 million members and 30 million businesses around the world, LinkedIn is a great source of insights. To make it easier for marketers to navigate through so much data, the social platform came up with
the
LinkedIn Insights and Research
page, a new feature within their
Success Hub for Marketers
. 
The hub gathers valuable information organized into 3 sections:
People insights

Industries insights

Advertising insights
Facebook adds more page badges to encourage engagement (via SMT) 

In other marketing industry news, Facebook page admins have officially received their (very) early Christmas presents: more group badges! This way, they can gain a better understanding of their Facebook fans, while users are encouraged to be more engaged. Their followers will also be able to enjoy not one, but two badges simultaneously, which is now displayed with a '+1' notifier. 
One possible scenario for the future includes being able to publish updates targeted at each of these categories since Facebook has already offered this option for top Page fans specifically starting this June. 
Spotify's new ad celebrates the joy of finishing a song in the car (via Adweek)
You've reached your destination but your favorite song is still playing, so you decide to stick around in the car. Sounds familiar? Most people relate to this experience. Spotify also spotted the feeling and leveraged it in its newest marketing campaign: Spotify for the Ride. 
"The creative started with a simple insight that we rarely discuss, but everyone can relate to. Then, the team got to work on bringing the insight to life with a healthy dose of Spotify's sense of humor. Hopefully, it makes people laugh while reminding them how much better driving is when you have the perfect soundtrack,"
said Spotify's VP, global executive creative director, Alex Bodman.
MediaMonks merges with influencer marketing agency IMA (via The Drum)

Another news of august in marketing industry. One year after S4 Capital acquired MediaMonks, influencer marketing agency IMA joins the fast-growing family. With influencer marketing budgets having nearly

doubled
in 2019 compared to last year, the merger is yet another proof of how important influencer marketing has become. 
"
MediaMonks' scale and digital creativity – enhanced by our global content studios for fashion, beauty and food – together with a worldwide network of specialised influencers from IMA, makes a powerful tool for any brand,"
said Victor Knaap, chief executive of MediaMonks.
Doritos drops its logo in 'Another-Level' campaign (via AdAge)

Gen Z loves authenticity and Doritos knows that. They have officially removed their logo from their advertising and social content, replacing it with their well-known triangle design and the message 'Logo Goes Here'. Pretty bold, huh? As it turns out, even elements such as the brand's iconic tagline 'For the Bold' will move on to 'Another Level'. The Doritos' website has already been replaced with LogoGoesHere.com, while a Snapchat lens invites viewers to "triangle themselves" in a Doritos-shaped frame.
Marketing Industry News – Instagram is Developing a New Messaging App Called 'Threads' (via The Verge)

According to The Verge, Instagram is now developing a new messaging app for "constant, intimate sharing" between close friends. One of the key elements of this app focuses on automatic sharing updates regarding your status, offering your friends real-time information about your location, speed, and more. Since Facebook has recently shut down Direct – Thread's older cousin, rumor has it that Facebook is trying to keep up with Snapchat.