The month of love has just come to an end dear marketers. So it's time to take a deep breath and relax.
Yes, February was filled with love, hearts, kisses, red emojis, roses, proposals. But any busy and significant month for people is by default also a busy and significant month for brands.
And any end of an epic month deserves a classic industry wrap-up. So we're all up to speed with what the agencies, media, and brands were up to these past few weeks.
Grab your coffee and let's go. Also, don't forget to check our last month's marketing industry news roundup.  
Fujitsu General's $2.9m Media Account Just Went From 303 MullenLowe to IPG's Initiative  (
via Adnews
)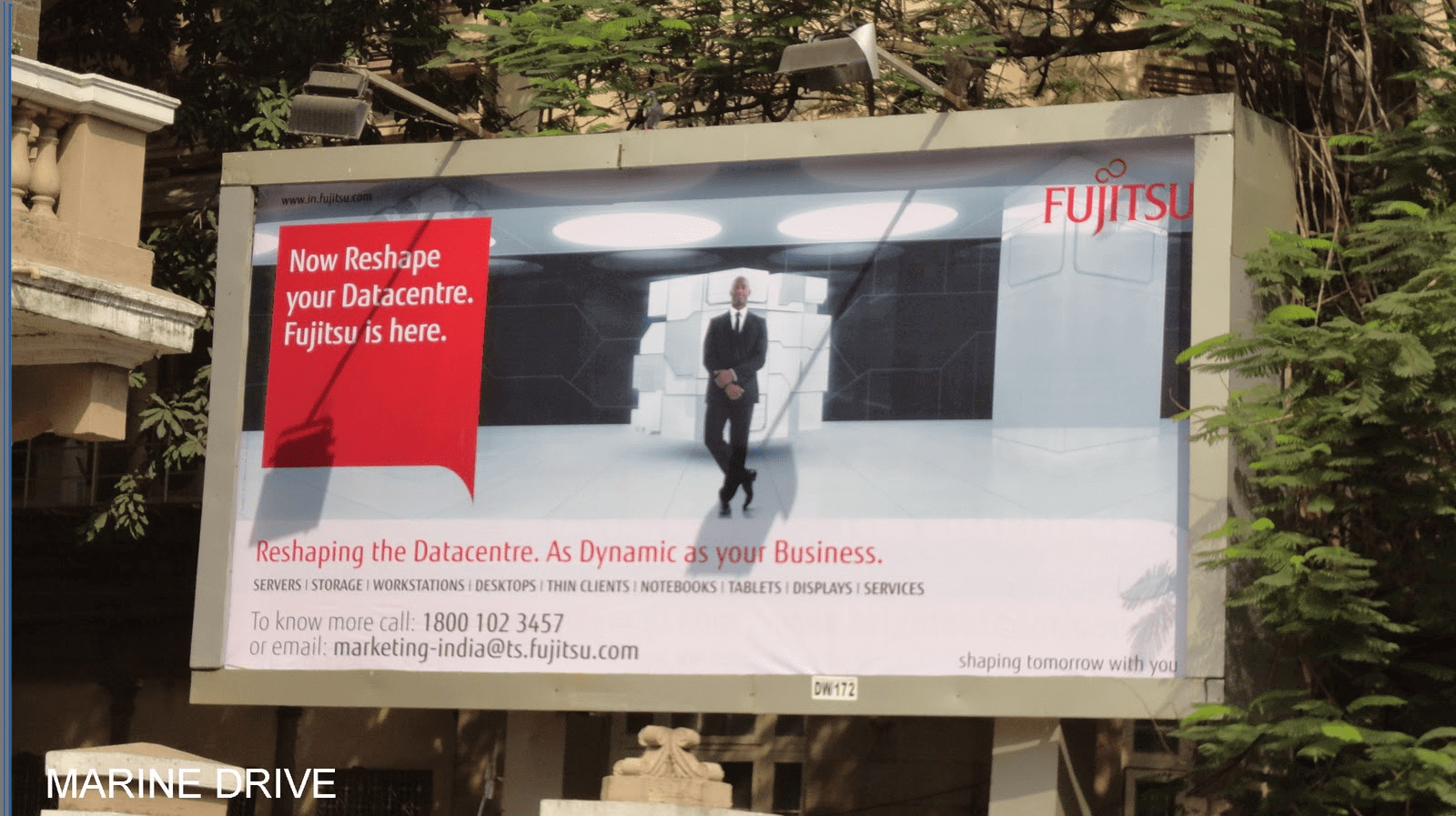 source
So, big news in Australia as Fujitsu General's $2.9m media account just got scooped by Initiative after it was dropped by 303 MullenLowe. It doesn't seem to be that big of a scandal as both 303 and Fujitsu stated that the parting of ways was amicable and thanked each other for the work.
Friendly or not, I'm sure Initiative's quite happy with their new deal and we're happy for them.
First Look: All 230 New Emojis for 2019 (via
Emojipedia
)
Not sure how your Valentine's Day went, but the new emojis announcement was by far the highlight of my February. 2019 emoji update has been approved on February 5th by the Unicode Consortium and it filled our conversations with 230 more possibilities.
Major additions include Flamingo, Otter, and Guide Dog, as well as a Waffle, Hindu Temple, Sari, Sloth, and Mate.
Everyone was obviously very excited and we've all probably spent a few precious hours trying them out. But what's really funny is that people are really going crazy over the missing pink heart emojis. Have you taken a look at the Youtube comments?

Yes, it seems like a lifetime ago but believe it or not, Super Bowl also happened in February. As usual, American Football came at the peak of its popularity during Super Bowl and as usual, marketers were all eyes and ears.
My personal favorite was Bud Light's ad and Miller's response. Other favorites? See here.
YouTube Faces Major Backlash Over Pedophilia Scandal (
via TheDrum
)
Youtube woke up in the middle of a major scandal as it was discovered that their algorithms "enabled a secret "wormhole" for pedophiles, who posted sexual comments on videos of young girls and identified sections of the videos where they were in compromising positions or suggestive poses. In some cases, users were trading child pornography in the comments section".
What happened next? Huge advertising backlash as brands started to halt all their Youtube ads until there's a clear solution to the problem. Amongst the brands that took action was  Disney, Epic Games, McDonald's, AT&T, Hasbro, Nestle, and many others.
Youtube banned comments on all videos with minors until further notice and announced other actions.
Pinterest's going public (
via TheDrum
)

Dear old Pinterest is aiming high as they just submitted paperwork for their IPO. As their growth keeps on growing, their proposed valuation clearly took note of that amounting to least $12bn.
What do you think? Got any spare change you'd like to put to risk?
Valentine's day Brands (
via Planable
)

Oh, yes. The most loved and hated holiday is one of marketer's favorite. Leveraging love to increase sales and awareness is always a great opportunity. So while couples kissed and singles hated, brands were busy attracting both sides through catchy campaigns.
We've spotted quite a few catchy campaigns, but the competition was high.
LinkedIn Shares Plans for Features by Summer (
via VentureBeat
)

LinkedIn has nothing to do with love and everything to do with business. Which is why February was for them the month to announce all their plans for features until this summer. The announced features revolved around Intelligent Hiring Experience and included Shared InMails, Instant Job Notifications, Recommended Candidates.
Kia the real winner of the Australian Open (
via Bandt
)

So if you were skeptic before about the efficiency of sponsored events, Kia just proved you wrong. Apparently, after being a key part of the Australian Open, "nearly 3.5 million Australians now associate Korean car company Kia with the year's first Grand Slam tournament".
You know what 3.5M people mean? A lot of cars. Hopefully.
Facebook's Helping You Cope With Customer Support  (
via SM2Day
)

We all know that social customer support is slowly but surely driving us all insane. So Facebook decided to lend a hand by allowing Page admins to respond to Instagram Direct Messages from the Facebook Page inbox.
At the moment it's only being rolled out to US and Brazil, but hopefully, we'll all get a bit of peace soon.
Shoe Rips on Court & Nike Fans Get Upset  (
via Adweek
)

Soo bad news for our beloved Nike as Zion Williamson's shoe ripped on the court. This doesn't end too well as the player fell due to this incident and suffered a knee injury.
The backlash was imminent – from memes to gifs, to puns and jokes, the internet never disappoints when mockery is expected.
Snapchat Kept Their Users Close in Q4 (
via TechCrunch
)

Kids these days… right?
Though Snapchat is still struggling, they announced a relatively good Q4 as they stopped losing users, yay! Though it isn't particularly growing, they stayed flat and their shares went up a bit which is good news. Overall, it looks like Snap has a chance to become profitable in the next year or so.
WPP Unit Loses Walmart Ad Sales (
via AdAge
)

Long story short, Triad was bought by WPP 3 years ago and it doesn't seem like it's been a very good start. First, eBay decided in 2017 to take their business in-house and now… the great big Walmart. As you may expect, losing Walmart isn't necessarily the type of "get-over-it-quickly" news. Rumors have it that Triad's enforcing non-competes to prevent employees from joining Walmart's new and happy team.
Twitter Loops Videos now (
via Twitter
)

Yes yes we know, video is content's king. But just in case you had any other doubt left, Twitter is also jumping in. From now on, all videos posted to Twitter that are 60 seconds or less will automatically loop.
That's pretty cool, right?

Weirdly enough, this year's inevitable post-Golden Globes viral topic wasn't any celebrities dress or movie. It was Fiji Water's brand promoter. She claims that after the fame came rushing, the brand profited over her image and based entire marketing campaign on it without an agreement that stated so.
More or less obvious, the company says the case is clearly without merit – that they did negotiate a very fair deal with her and she violated it after the fact.
TikTok puts Facebook on notice with 1 billion downloads (
via Mashable
)

TikTok keeps enjoying an incredible growth in 2019 as well. They reached 1 billion downloads and they're not stopping. In 2018 alone, TikTok was installed 663 million times and to better understand what that means, the same year came with 711 million installs for Facebook and 444 million for Instagram.
Wow… I guess TikTok it is, dear marketers. Get your research skills activated and have fun investing your next few hours scrolling through hilarious videos.
Crazy month for marketers. Let's see what March has in store for us.
If you're interested in reading more, check out these awesome resources: