Round up the kids, gather the families, and get onto your laptops ladies and gentlemen because it's time for our monthly wrap-up! Each month we like to start by looking back and summing up what the past month had in store for us, marketers.
As it always happens in this rollercoaster we like to call industry, lots has happened in January. Right after the last firework popped—an egg broke the internet, Apple sent Google and Facebook to their room, Facebook filled the news titles with features and plans, and brands like Avon and Gillette started so many debates that we're exhausted of 2019 already.
The Egg that Broke The Internet (
via NYTimes
)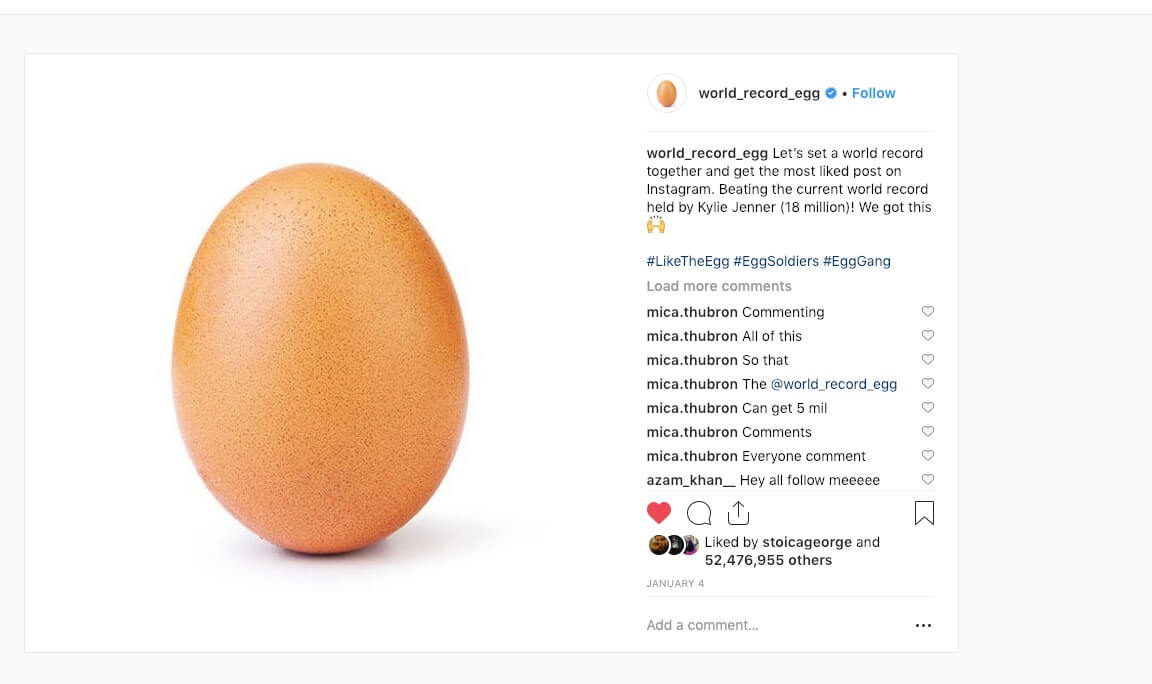 Yes, I did just go for the obvious. How else would you describe what was January like for marketers? We all got beat by an egg in a split second. Long story short – a post featuring a simple egg with a white background broke the world record of the number of likes to a post. It has now reached 55M and counting.
The author of the idea, post, or account has been unknown all this time as no one took credit. It appears now that it all came from Chris Godfrey, a 29-year-old advertising creative who works at The & Partnership in London. And during the Super Bowl, he delivered the second surprise with Hulu.
Logie Awards Welcomes Adland in 2019 (
via Adnews
)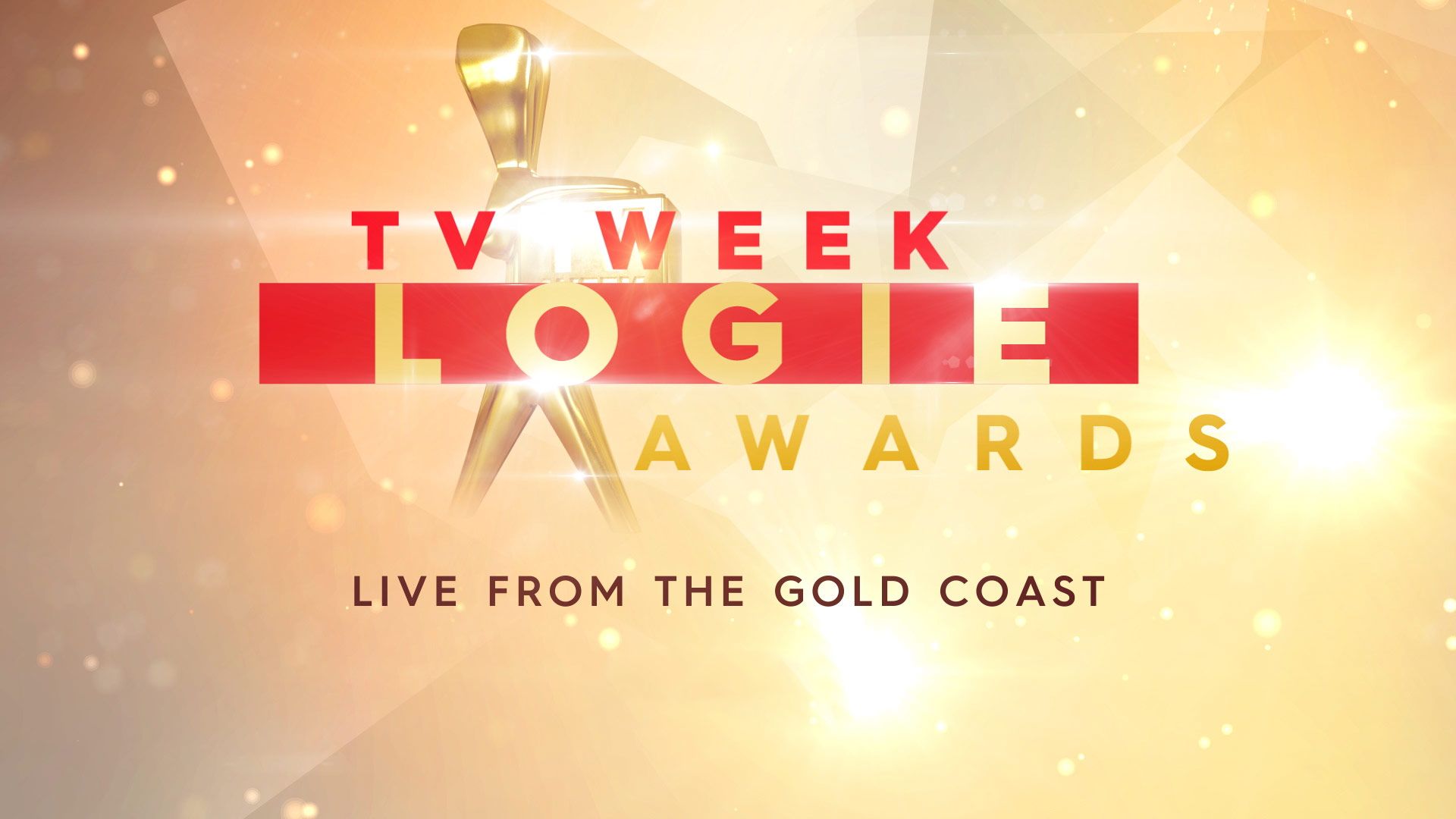 Logie awards announced that they will introduce a new category this year set to celebrate excellence in advertising. The category is named The Most Popular Television Commercial and the winner will be decided by the general public.
Say what you will about the advertising industry, but we're on a roll. Agencies have been asking for such awards in a while now and it's great to see we're getting there.
Apple Revokes Google & Facebook apps. For a short while. (
via The Verge
)
It's a tad disturbing how much we enjoy these "war" news. What is it about tech giants, or really any industry giants, that fascinates us so much? Food for thought.
Back to the subject, Apple appears to either be very strict with their rules, or on a mission to prove a point. In just a couple of days, they suspended both the Facebook app and some of Google's apps that were in violation of their enterprise certificate terms. Luckily, both us and our addiction to tech are safe now, don't worry. Apple has worked with both Facebook and Google to restore their apps' functionality.
Facebook Reveals its Plans in the Q4 Earnings call (
via TechCrunch
)
What's next in Facebook's plans you ask? Lots and lots of things. Not sure if you'll like them, but they're happening. In the Q4 earnings call, Facebook revealed that they're planning to add more features to security and privacy first and foremost. Excited? We'll see. Other features are focused on Messenger and WhatsApp in a mission to make them "the center of [your] social experiences". We'll also keep going with WhatsApp payments as they plan to launch it to more countries. Privacy in Stories is another topic on the list, and groups will get once again more attention. They also plan to make Facebook Watch the way to watch videos which I'm personally fond of.
Last things on the list? AR & VR improvements as well as a continuous development of Instagram commerce and shopping. How do these sound?
Swisse Has a New Face: Chris Hemsworth (
via Adnews
)
World's favorite Australian actor strikes again. Not with his hammer, but his brand as Swisse Wellness is looking to him as its global brand ambassador. He will be part of their campaigns both on TV and social media. And the agency behind these acts is Noisy Beast.
What can we say? We don't expect this partnership to be anything but good, so can't wait to see more of Chris Hemsworth. Been looking forward to it ever since Dundee: The Son of A Legend Returns Home campaign.
You'll Be Able to Link to Entire Instagram Stories (
via Social Media Today
)
Yes, Instagram Stories are big. Very big. But that doesn't mean they're not looking to make them bigger. At this point I'm scared scrolling will disappear and tapping will be next generation's signature move. But let's not give into dark thoughts.
As Instagram Stories keep growing, they thought the option of linking to them could only speed up that process. So driving traffic to stories is now a possibility, a great one some marketers may add.
Say Goodbye to Facebook Moments (
via WeRSM
)
Ok, not such sad news because chances are you weren't even aware that there was a stand-alone app for Facebook Moments. Yes, breath in, do your Google search, be shocked, and now let's get back to it.
Moments app was initially launched as a place to save and store photos. There will still be a desktop app. So if none of this was a shock to you, no worries, you won't lose your photos, Mark.
Avon Runs and Apologises for Offensive Ad to Women (
via The Drum
)
We hear you and we apologize. We messed up on our Smooth Moves Naked Proof messaging. We want to let you know that we are working diligently to remove this messaging from our marketing materials moving forward. We're on it. We love our community of women. pic.twitter.com/lUyK3EyfAy

— Avon USA (@AvonInsider) January 20, 2019
The topic of media, entertainment, and advertising using shaming techniques to convince the woman consumers to buy beauty products has been trending for a while. Though advertising is slowly adapting, brands still make mistakes and it seems like Avon has unfortunately upset women with their latest ad stating "dimples are cute on your face, not your thighs".
Luckily, they apologized and pulled the ad right away. Brands can never be too careful now, so marketers – gather some focus groups, ask women, men, and minorities what they think before going live.
No More WhatsApp Rumors (
via Reuters
)

After more and more rumors enjoy the snowballing effect of dark media, WhatsApp decided to take a stand against them. And don't pretend you don't know what they're talking about. We've all got that one relative that keeps forwarding messages that are at least sketchy if not downright spam.
WhatsApp's fight plan? They've limited the number of times a user can forward a message to five. So fingers crossed this will end or at least slow down WhatsApp spam.
Sharing is Caring, Netflix thinks (
via TechCrunch
)
This was already happening. Like it or not, we love sharing what we're listening to, what we're watching, and generally what we're doing all the time. So for those times when you're binge-watching and loving it, sharing it on Instagram Stories just got simpler.
Another nice little detail is a "watch on Netflix" button that will automatically appear in such stories. You can now go directly on Netflix if a friend shares an interesting movie and you're lacking inspiration.
Gillette Controversial Ad and The Backstory (via Time)
Gillette decided to take a stand on how toxic the image and perception for masculinity got to be today, for some. Unfortunately, this ad has got so much attention and started so many debates (on TV, on social media, press, media, and obviously – in the once cozy bedrooms) that we're not sure how strongly they feel anymore.
Long story short, they put a new spin on their memo: "The best a man can be", acknowledged their own mistakes in past ads promoting the toxic image of masculinity, and shined light on how men can stop other men and teach boys how to behave. What happened? Most criticism stated that they were too aggressive and not at all sensitive to men. Thoughts?
APAC now the largest OOH media market with $13bn sales in 2018 (
via The Drum
)
Despite general perception, OOH is on the rise. And if you're an OOH marketer, go to APAC.  Magna and Rapport released a report showing how APAC is king when it comes to OOH sales scoring $13bn in revenue for 2018.
And if there was any other doubt in mind, remember that the highest tech companies are investing more and more in OOH. Let's hit the streets.
Facebook adds new reporting for Click-to-WhatsApp ads (
via Marketing Land
)
You know how marketers' dreams and fantasies always involve profound and personal connections with their customers and prospects? Well ideally, WhatsApp is getting us there. And Click-to-WhatsApp ads are a great way of getting that much-wanted dialogue.
And to make it more attractive, Facebook started the year by introducing new objectives for these ads. Objectives now include traffic, conversions (for website), and post engagement.
Both McCann And WPP End Battle Over U.S. Army Contract (
via Adweek
)
McCann decided to withdraw the protest they filed to contest the Army's decision when choosing Omnicom's Team DDB as agency of record. Shortly after that, WPP followed and withdrew their complaint, no longer contesting the decision.
This means that the battle over the U.S. army contract is finally over and everyone is back in business.
That's it dear marketers – see you next month!
If you're interested in reading more, check out these awesome resources: