Plan & schedule Facebook posts
6X Faster
Create, plan, review, approve, and schedule your Facebook posts. All in one place. One tab means one chill laptop. Learn how to schedule posts on Facebook effortlessly ↓.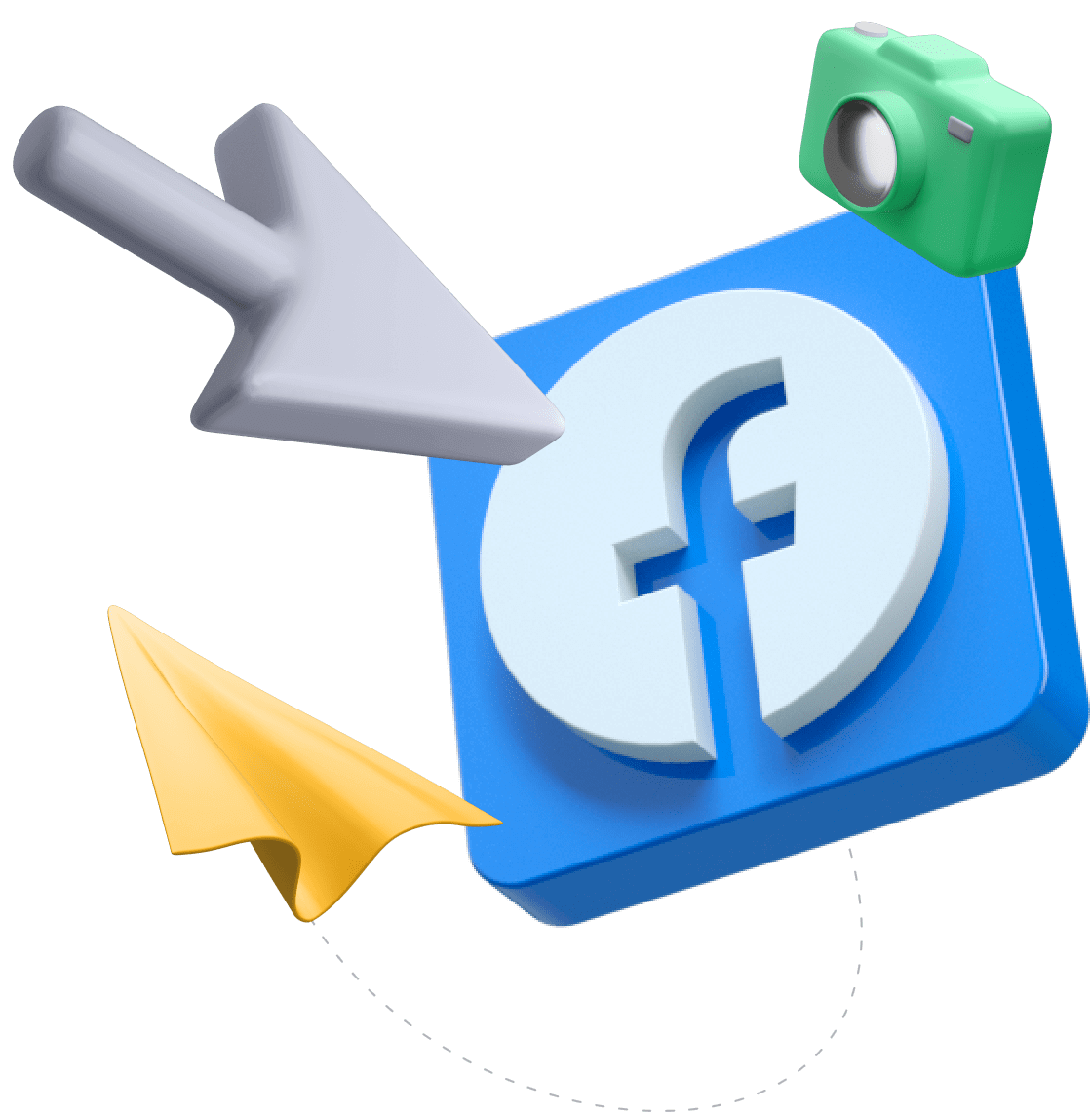 How to post on Facebook & actually enjoy it
Plan your campaign in the sleekest Facebook calendar
It's fashionable. It's functional. And most importantly, it impresses the heck out of your approvers. Plan your Facebook posts in calendar view together with your other social media accounts. Drag & drop till you reach the perfect balance.
(Because you want to see your posts at a glance. Not after 54-clicks.)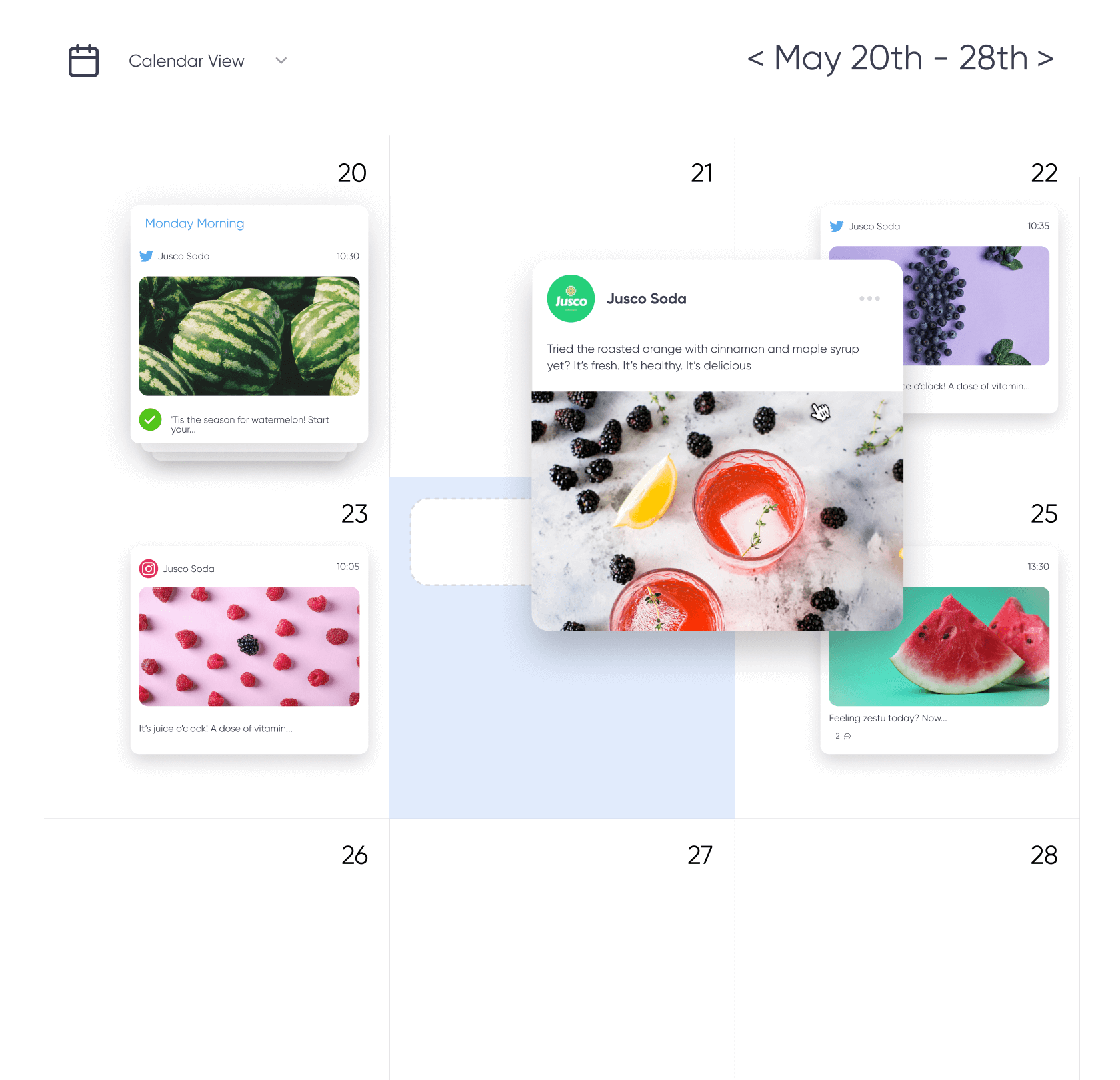 Create Facebook posts & preview them instantly
Paste that link and get that thumbnail. Add those images and get that carousel. Same goes for videos, thumbnails with CTAs, multiple images, anything. Get instant Facebook post previews as you create them — any type of content at your fingertips.
(Because your Test 1, Test 2, and Test 27 pages are starting to get followers.)
Your Facebook scheduler with a collaboration superpower.
Feedback where it makes sense – right next to the post. Leave internal notes for your team's eyes only. Exchange feedback and friendly banter with your team in real time. Sprinkle your notes and comments with emojis, and react to them accordingly (with emojis, of course, no words needed).
(Because if you see one more spreadsheet with posts and feedback in cells, your laptop will be in serious danger.)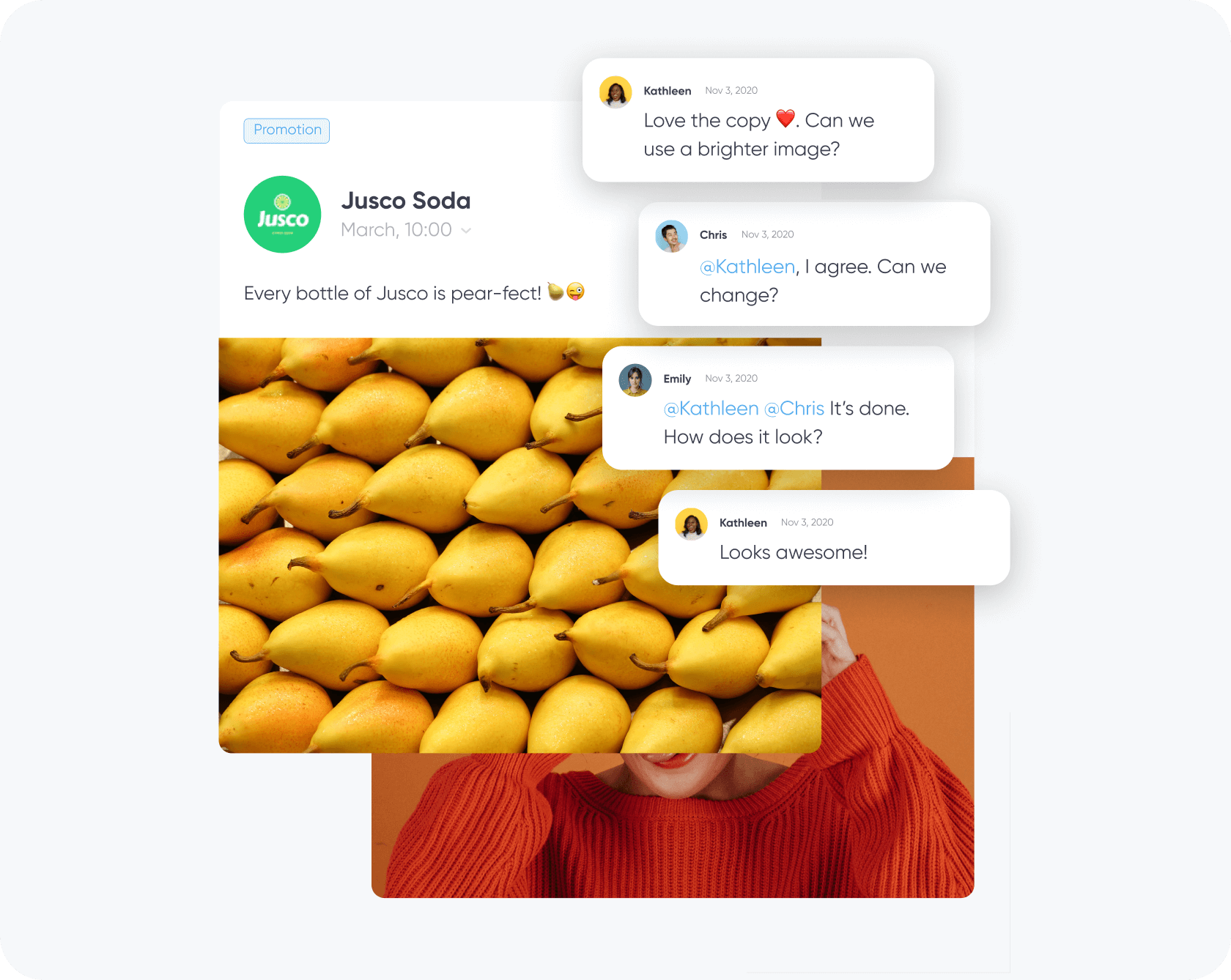 Get approval and schedule your Facebook posts automatically
You always know, 100%, guaranteed, that your Facebook post is ready to leave the coop. Meaning multiple approval levels. Or none at all — you do you. Once posts are approved, you can go back to binge watching your favorite 5-part Danish crime drama. Your Facebook post will be automatically scheduled and published.
(Because Dan really likes to get nit-picky with and your dinner's getting cold.)
How to schedule a post on Facebook from mobile
How to post on Facebook while on the go? With our handy mobile app. Schedule your Facebook posts and collaborate from anywhere, in real time. Edit and review Facebook content while riding the bus. Drop your feedback quickly while the cashier is scanning your organic milk. Plan and schedule your Facebook content with only a few taps on the screen.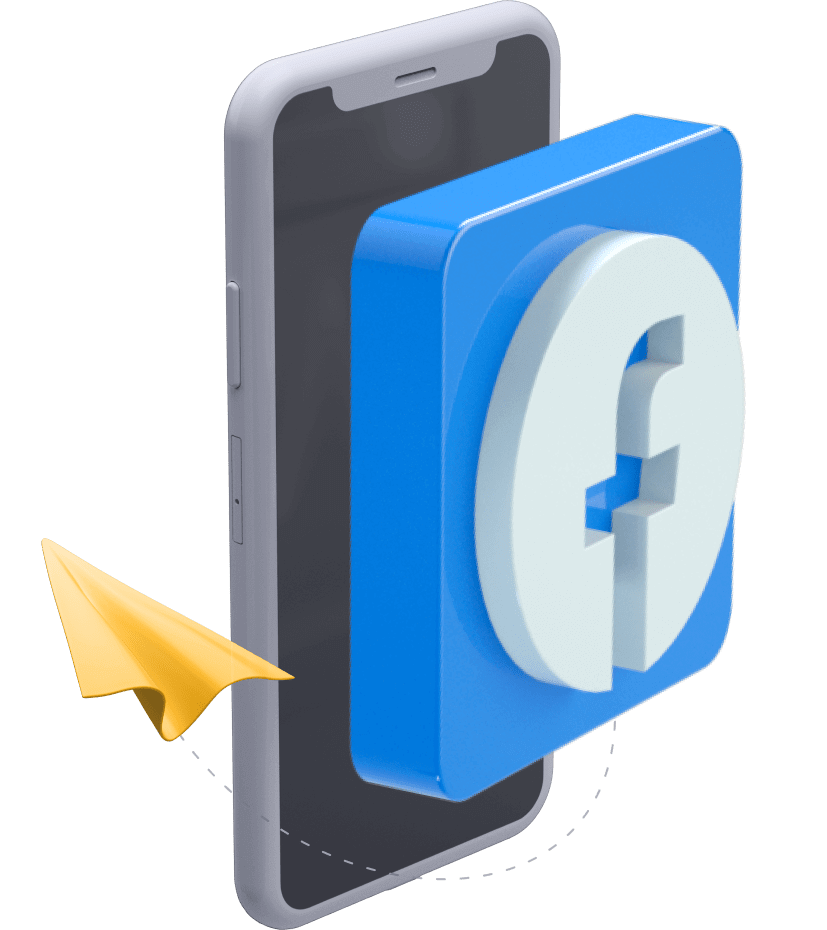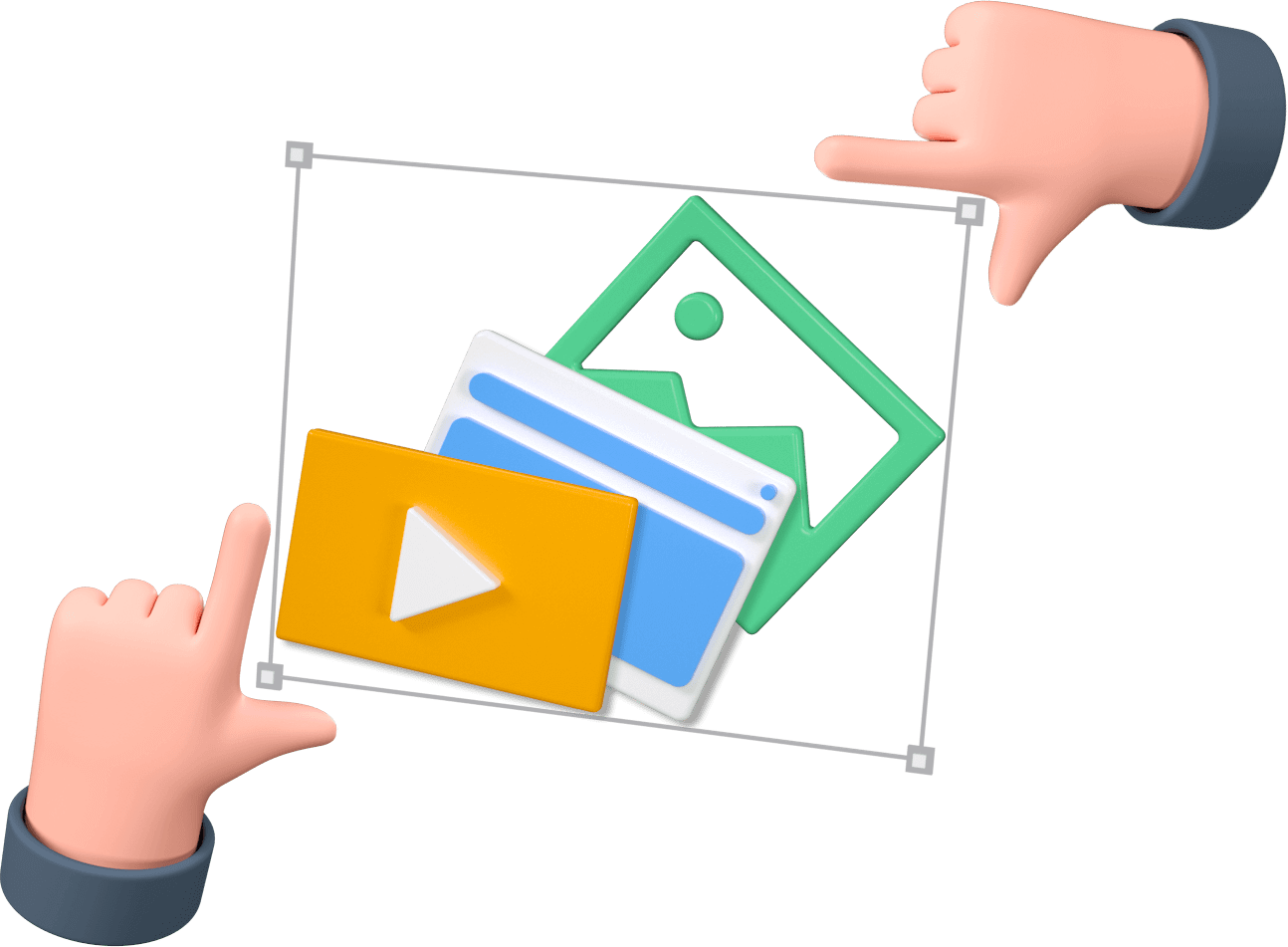 Oh, and Facebook Ad management
You need a Facebook ad planner. One that doesn't do just that. Because again, you've got 5 other platforms to worry about. In Planable you can create Facebook Link Ads or Facebook Carousel Ads, or all the regular formats. Collect feedback, get approval, and Save as Ad to Facebook.
Schedule posts on Facebook groups
Managing Facebook Groups too? Great, let's create another spreadsheet. You're now at 3 folders, 4 spreadsheets, 26 sheets, 432 emails, and only one thread to hang on by.
Try Planable, you can schedule posts on Facebook groups too.
With Planable, you can actually schedule posts for all social media platforms

Boost your brand's visual appeal
Instagram's the coolest kid on the block, and with Planable you won't miss out on all the fun. Carousels. Emojis. Stories. Arrange your photos into beautiful grids and schedule them for later directly through Planable (our uncle works at Instagram). Schedule your Instagram content, sit back and let Planable do the rest.

Never miss a trend
When it comes to Twitter, trending's the word. With
Planable, you can collaborate on and schedule your
Twitter posts and plan out those hashtags that
everybody wants to be a part of. Planable is the
perfect choice if you want to make those 280
characters count.

Boost your brand to TikTok stardom
TikTok is the Wild West of social media marketing, but brands are slowly catching up. With Planable's TikTok integration, you can delegate all that busy work that social media planning involves. Sign up to Planable, create a workspace and connect your TikTok page. Invite team members to leave feedback in comments, right next to the posts. Schedule TikTok videos. All that in one place.

Schedule those videos out in a jiffy
YouTube is all about consistency, and the best way to
achieve that is with careful planning and outlining.
Planable helps you streamline all the hassle that comes
with posting YouTube videos – adding tags; creating
playlists; writing descriptions and titles; setting
video categories; uploading thumbnails. Schedule your
YouTube videos and do all that grunt work ahead of time.

Be the thought leader you always wanted to be
With Planable, you can be sure you'll always be a part of
all the important industry discussions on Linkedin.
Schedule Linkedin posts ahead of time and let people
know what projects you're working on; be the thought
leader you always wanted to be and share your
professional insights; raise awareness through a
carefully planned social media campaign on Linkedin.

Attract customers from your own backyard
Google Business Profile (f.k.a. Google My Business) can be a great marketing tool for small businesses and our integration can help your business achieve its full potential. Schedule your Google Business Profile posts and let potential customers know about your newest promotions and deals; share pictures of your products or day-to-day announcements. Attract customers easily with Planable.
Since you're here, here are a few useful Facebook posting guidelines

Schedule Facebook
posts consistently
Post consistently. Not frequently – consistently. The
consensus is that 3 posts per week are more than
enough.

Take advantage of Facebook's
content formats
Facebook videos? They're still all the rage. In 2020,
video made 15% of brands' content on Facebook –
and this trend shows no signs of slowing down.

Be there for your customer
and manage their requests timely
Engage with customers and respond to as many
comments as possible.

Use engaging photos in
profile and timeline posts
Personalize your brand, choose engaging cover and
profile photos.

Optimize Facebook posts
for your audience
Don't forget about Facebook's audience optimization
feature. It's a handy targeting tool that brands and
businesses can use to reach their target audience.

Stay human in your
tone of voice and visuals
Be personable. Everybody knows why you've made
a Facebook Business page, but that doesn't mean
people like to be served advertisements all the time.

Keep your Facebook profile
100% updated & filled out
Make sure to fill out all the page sections as it can help
with SEO.

Simplicity is key — keep
Facebook content light
Keep posts short and simple. The farther you are
from triggering the "show more" button, the better.

Bring it home with
shares and interactions
Don't shy away from sharing content from other
sources. Curating external content not only saves
money and time, but can also bring great networking
opportunities.

Use Facebook calendars
for planning
Use a social media calendar to plan out your posts
ahead of time. Planable has a great calendar that
will help you achieve peak social media posting
consistency.
Schedule Facebook posts 6X faster & smarter
That's totally an actual number. We didn't invent it. Planable customers save up to 30 hours a month with Planable. Plan and create on your desktop, review and schedule on your phone while folding laundry. Sign up for Planable, download the mobile app, and leave the grunt work to us.