Schedule YouTube Videos — Simpler than ever with Planable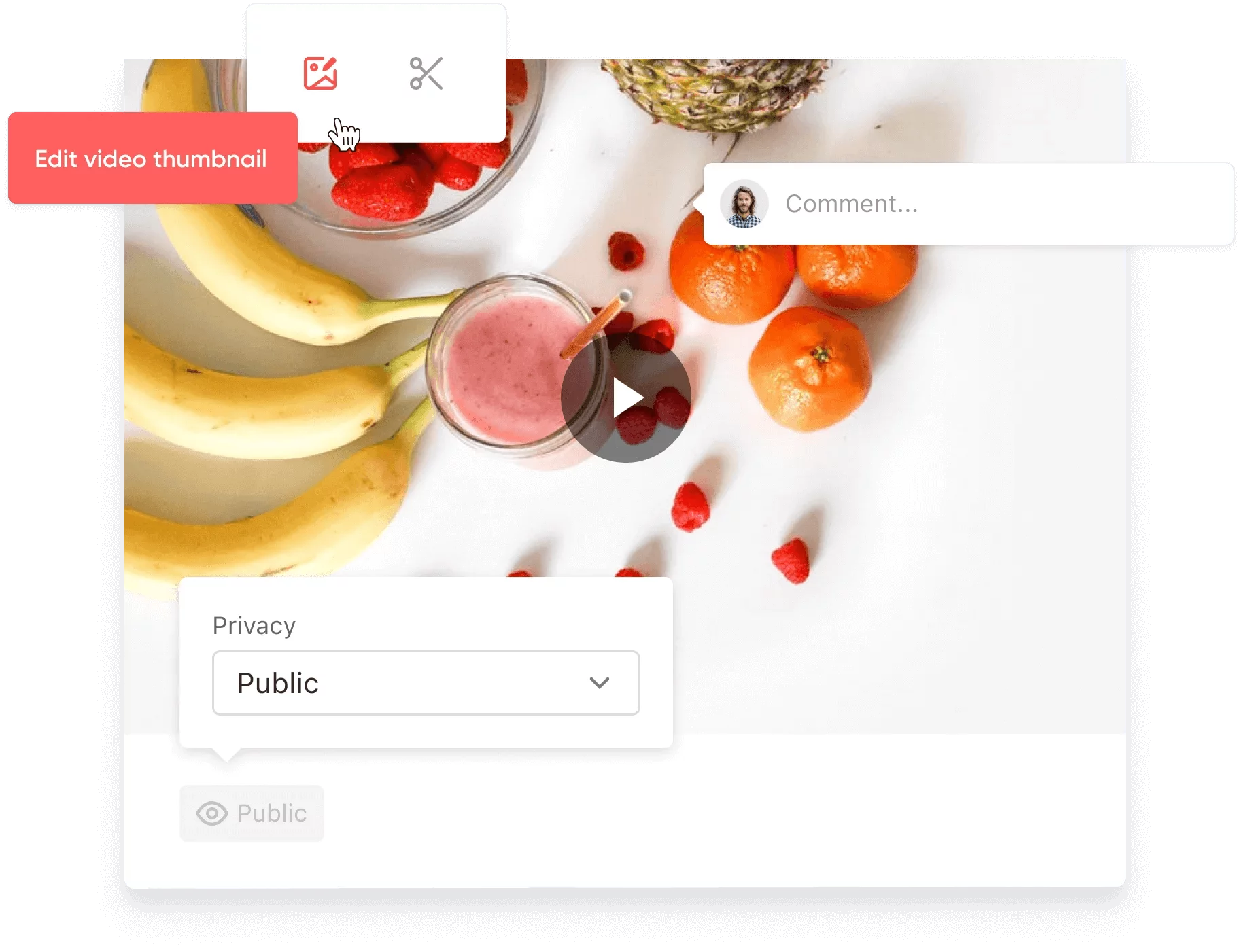 Plan and collaborate on your YouTube schedule with teams and clients
Social media is not a one-man show, and neither is YouTube. Not only does Planable streamline the YouTube management process; it also makes it fun and engaging. Planable is a tool built from the ground up with teams and collaboration in mind. Schedule videos for YouTube in Planable's workspace and holler at your team to leave feedback. How? By leaving comments, of course. Where? Right next to the video you just created. That's where your teammates will share their thoughts about your hashtag strategy and the chosen title.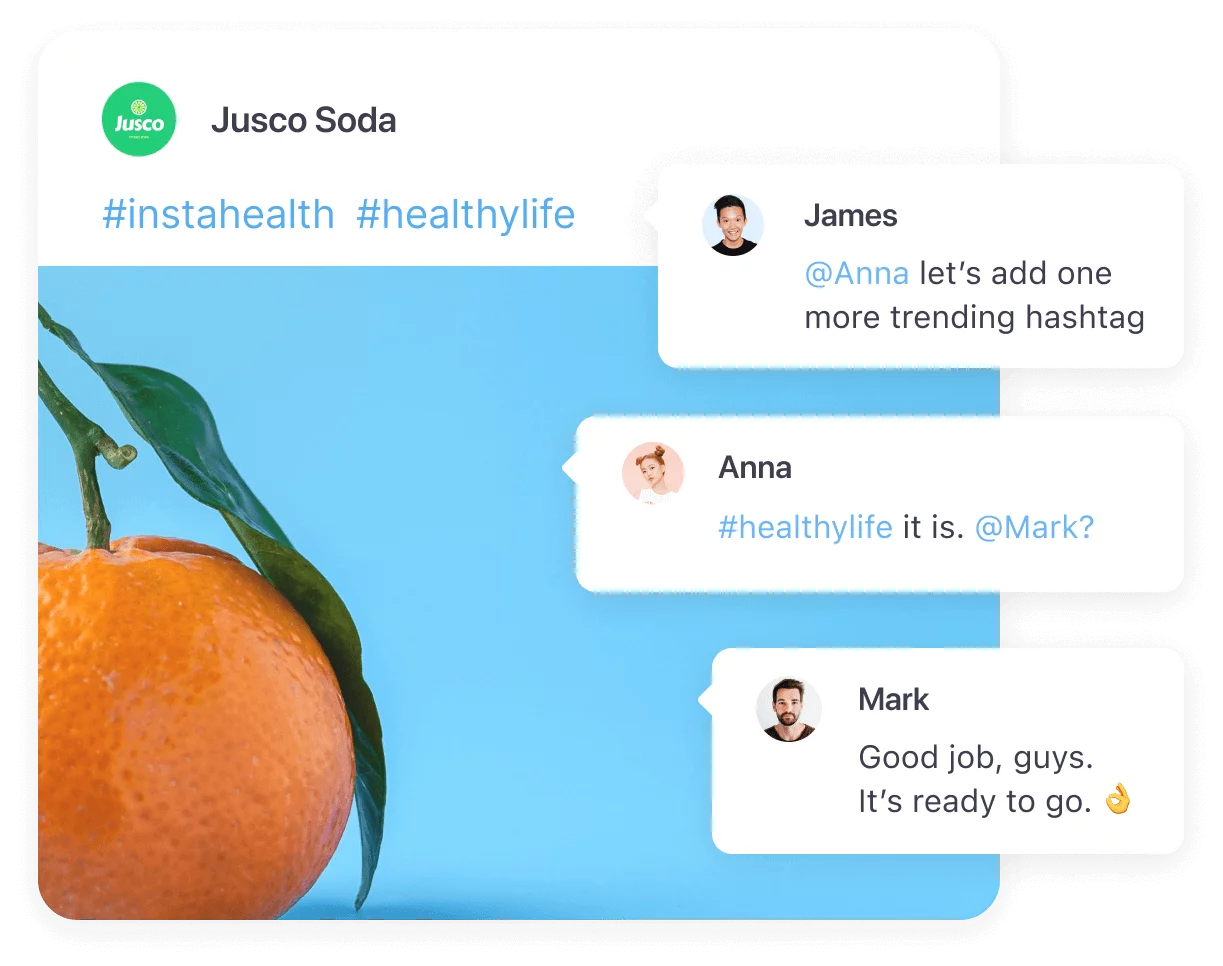 Avoid any mistakes with Planable's multi-layered approval system
There's no editing videos after uploading them — unless you want to start over. And who wants that? Planable offers an approval system that will stop those hair-pulling mistakes from ruining your day. With it, teams can spot and correct mistakes before becoming public. Don't want a piece of content to go live without a manager's approval? Set that up. Want the video to go through your team first before going live? Planable's multi-level approval system is your friend.
How to schedule a video on YouTube with Planable
First, let's answer a few questions:
Now, to answer the million-dollar question: Can you schedule videos on YouTube with Planable?
Why, yes, you can.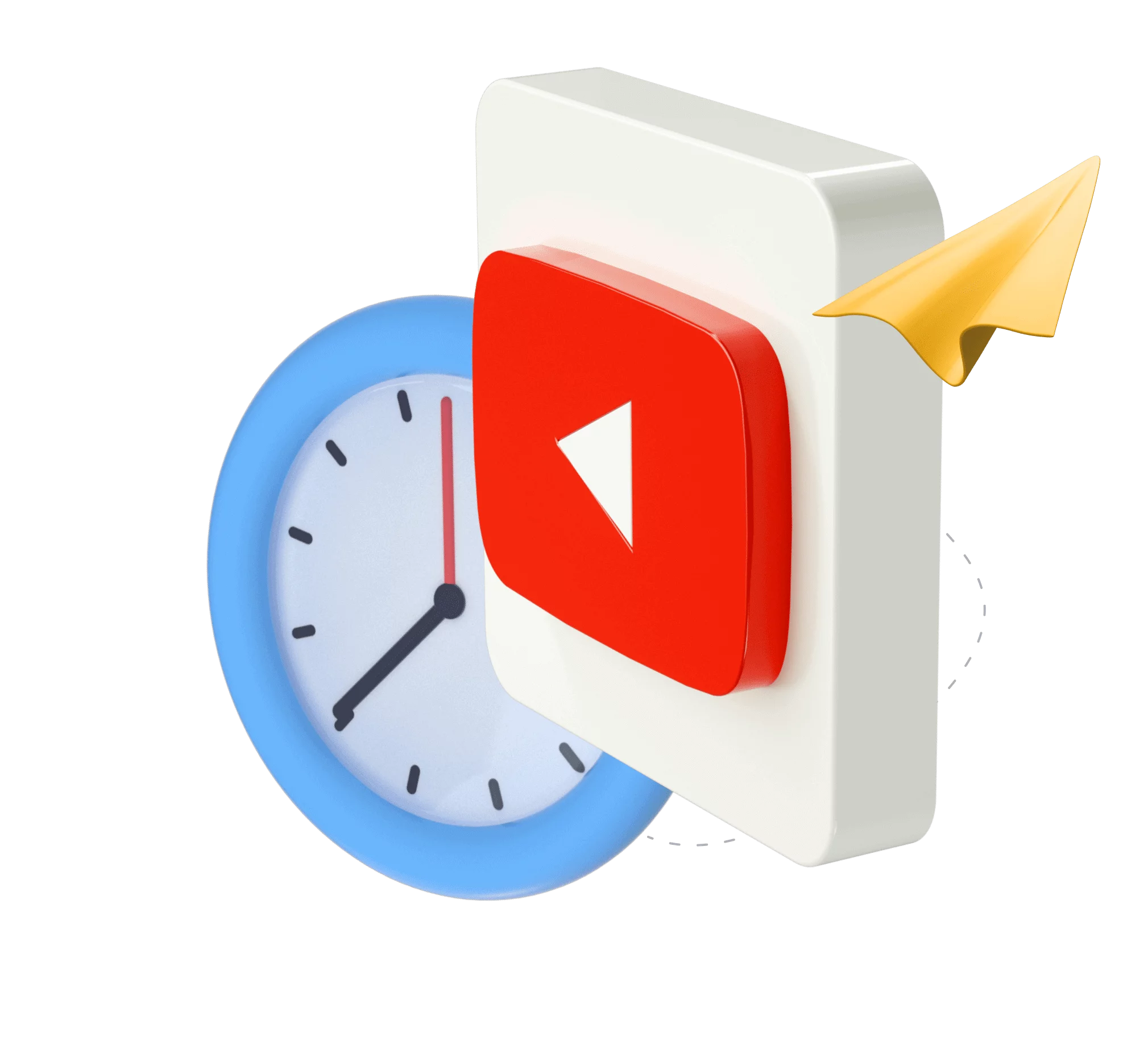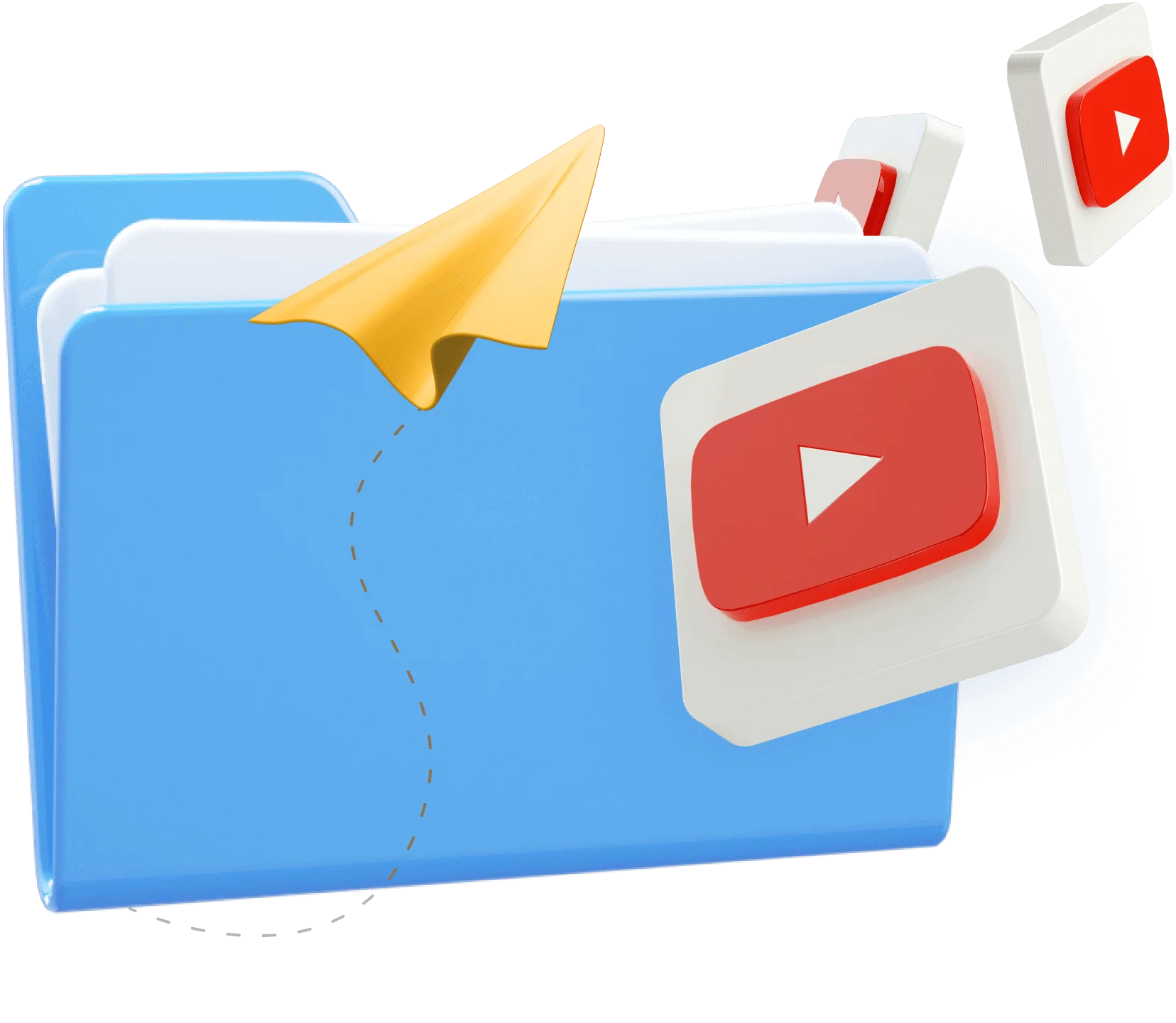 How do you schedule a YouTube upload?
It's pretty straightforward. Here's how to schedule YouTube videos in just a few steps:
Sign up — it's simple and free.
Create a workspace and connect your YouTube channel.
Start creating, planning, experimenting with hashtags and titles. Create the YouTube video schedule of your dreams. The sky's the limit.
How to schedule YouTube videos on phone
Same as above, you silly goose.
It's that simple, really. Planable's YouTube integration is great for streamlining all that logistical stuff that everybody loves to hate.
It's important to put YouTube videos on a calendar or schedule, and you can do so with Planable's intuitive, drag and drop content calendar. Put videos in the right categories. Schedule YouTube videos for later and go do your thing — that script ain't gonna write itself. Bonus: those "how to schedule a YouTube upload" pieces? You won't need them anymore.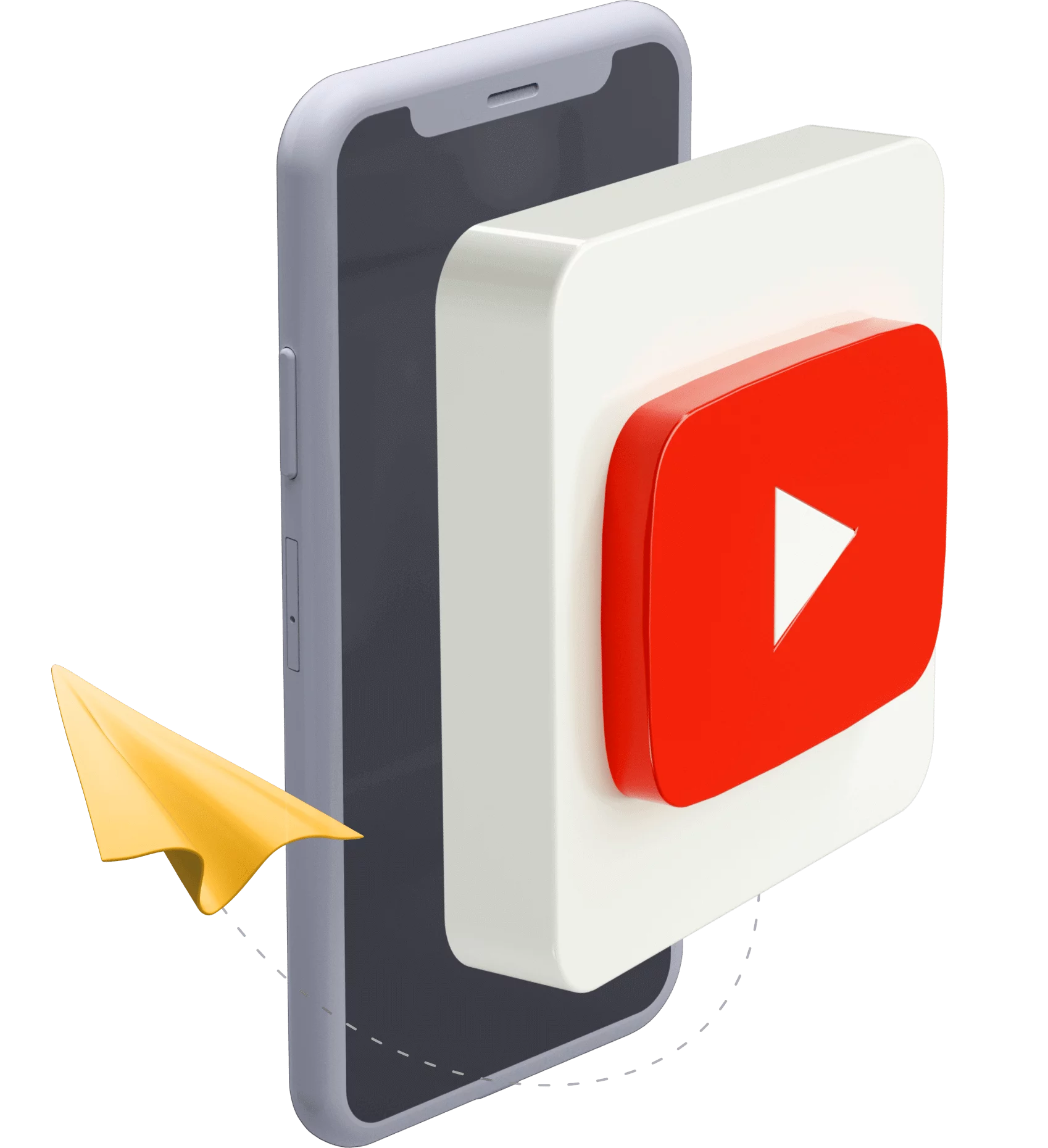 With Planable, you can actually schedule posts for all social media platforms

Boost your brand's visual appeal
Instagram's the most visual platform out there, and there's no better tool to take advantage of than Planable. Create stories in Planable and schedule them for later. Arrange your pictures in complex grids and preview them before hitting that "post" button. Wait, there's more. Nobody's saying you gotta lone-wolf the whole thing, and that's where Planable's collaboration features come in. Schedule posts, tag your team and invite them to leave feedback. Invite your clients, too, while you're at it. Let Planable do all the work and focus on creating.

Never miss a trend
Twitter's all about expressing ideas in 280 characters. That's the beauty of it, and if you're here, you want to harness its power and deliver snappy social media campaigns. Good thing there's Planable for that. Worried about the lack of an edit button? Don't. By planning and outlining your campaigns in Planable, the potential for making mistakes drops to 0. Sign up for Planable, invite your team and start creating Twitter posts. Drop a few hashtags for multiple posts instead of doing it individually while you're at it. It's that simple.

Visualize your campaigns
What's the first thing that comes to mind when you think "large-scale marketing campaigns"? If it's Facebook, congrats. Would've been nice if you said Planable, but you can't have everything in life. Anyway. Planable is the perfect solution for your social media marketing needs. Add CTAs to thumbnails. Change meta titles and descriptions. Post organically, or link it up with Facebook Ads Manager, where you can play with budgets and set your targets. Sign up to Planable and take your Facebook campaigns to the next level.

Launch your brand to TikTok stardom
TikTok is one of the biggest social media platforms at the moment — and there's no better moment to hop on the bandwagon than now. With Planable's TikTok integration, you will take your TikTok efforts to the next level. Plan your TikTok hashtag strategy. Write video descriptions and invite team members to leave their feedback, in comments, right next to the post. Once that's all said and done, schedule your TikTok video and go about your business. Let Planable help you streamline your TikTok efforts.

Be the thought leader you always wanted to be
It's safe to assume that every professional is on LinkedIn in some capacity. It's the place to be if you want to get insights from industry leaders. With Planable, you can be one of those leaders that experts can't get enough of. Sign up to Planable and raise awareness about your company and projects. Create enticing LinkedIn campaigns and plan them over several months. Drop your posts and videos into Planable and leave them up for feedback. LinkedIn is all about collaboration, after all, and so should be your campaigns.

Attract customers from your own backyard
If you're a small business owner, Google Business Profile (f.ka. Google My Business) is the best platform to attract customers. But like any social media platform, it requires a certain amount of consistency and planning. As luck would have it, Planable is about, well, exactly that — planning. Sign up to Planable, connect your Google Business Profile page and start spreading the word about your business. Schedule posts. Let people know about your latest promotions, deals and products. All automated. Let Planable help you grow your business.
YouTube video scheduling and management — tips, tricks and best practices

Have a clear structure for your videos.
It will make videos easier for you to write and for the audience to understand.

Main keywords should always be included in the title and description of the video.
YouTube is a highly SEO-centric platform, so optimizing your videos properly can give you the competitive edge you need.

Don't obsess over subscribers and views.
These can certainly help but watch time and audience retention are the ranking factors that will make the algorithm push your videos. Focus on those.

Don't underestimate the power of tags.
A good set of hashtags can mean the difference between a video getting 2 views and it getting traction during a certain topical event.

Network as much as possible with other creators.
YouTube collabs are an effective way to get the word out about your channel.

Include CTAs at the start and end of your videos.
As weird as it may sound, some people just forget to like and subscribe, even if they've enjoyed the video. Adding CTAs is a good way to mitigate that risk.

Make titles as descriptive and concise as possible.
It's a delicate balance, and it can only be achieved through practice. Titles can be changed, so don't be afraid to experiment.

Make catchy thumbnails.
CTR (clickthrough rate) is a vital ranking metric, and having clickable thumbnails is one of the best ways to increase it.

Target communities in your niche.
But don't just dump your link and call it a day. Try to become a part of those communities before plugging your channel.

Brand your channel.
Establish a clear aesthetic for your channel — this includes colors, fonts, art. This can help you stand out from the crowd.
Publish YouTube posts 6X faster
You heard that right. Customers can save up to 30 hours with Planable. That's almost a week's worth of work freed up to do stuff that actually puts that beautiful frontal cortex to work. Sign up to Planable, and you'll finally have time for the work that you actually love.