Video has been a key trend in social media for a few years now. More and more businesses are finding the value of using video as part of their social media strategy: videos are much more likely to get great engagement compared to posts with photos alone. 
In the past, one of the downsides of video for social media was the cost and expertise involved in producing custom content. However, we now have technology that allows us to create our own videos in-house, with relatively little cost or effort. 
Of course, making a successful video is another level entirely. If you are planning to create your own videos for social media, here are a few things to keep in mind. 
Video marketing will remain an important part of marketing on social media, but the length of your videos should be shorter in the coming year. Trends are shifting towards shorter, more digestible video content rather than longer ones that may not keep their attention. Given the massive popularity of TikTok, it's clear that people are much more likely to stay engaged in videos that are 1 minute long or shorter.

Plus, if you focus on shorter videos for social media, you'll be able to cross post them between platforms like Facebook, Instagram, and TikTok. User-generated videos have become very popular because they show how their products are being used by customers (versus actors) and why they love them so much. These kinds of videos depict real life versus the more traditional highly-choreographed videos establish social proof and help new customers feel more comfortable making a purchase.
Rachel Roff, Founder& CEO of Urban Skin Rx®
Why videos are important in social media in 2022
As our love of social media continues to grow, so does our love of video. In 2018, people spent four times more time watching Facebook Live compared to the year before, and 80% more time watching videos on Instagram. Videos have been comprehensively shown to have higher levels of engagement compared to other types of posts. Facebook has 1.3 billion users and reports that videos receive 135% more organic reach than other types of posts.
More engagement, in turn, helps you to build your online community and form stronger relationships, which will eventually translate into more support for your business, revenue, and profits. One brand which has built a large Instagram following thanks largely to their highly engaging (and nail-biting) videos is GoPro. The camera brand's Instagram account is packed with videos showing extreme sports, aerial videos, and natural landscapes around the world.
View this post on Instagram
How to create a Social Media video strategy
For your social media videos to help you meet your business goals, you need to make sure you have a comprehensive and well-thought-out strategy. Simply creating great videos is not enough: you need to have a clear picture of your goals and objectives, and what the video or videos need to do in order to achieve these.
In brief, developing a strategy for your social media videos should cover the following steps:
1. Define your goals and objectives: what are you looking to achieve through this campaign
2. Identify your target audience: who are you trying to reach
3. Formalize your messaging: what message are you trying to get across in your video(s)
4. Plan your distribution: how will you share your video; what social media platforms will you use;
5. Map out your content calendar: how often will you share your videos, where, how, and when?
6. Monitor your videos' performance as the campaign rolls out, and make any adjustments to the strategy as necessary.
Key elements and techniques to use in your videos
One of the first things to keep in mind when creating your videos is that social media is a very different format to TV or film, so avoid creating something like a traditional piece of advertising. Videos from brands which get great responses on social media (and in some cases go viral, which is publicity you literally can't buy) are generally fun, quirky and/or heart-warming, and in most cases do not directly mention the product they are ultimately selling. In some cases it could be informative and educational like talking-head explainer videos or panel discussions recordings.
One example of a great video campaign that does this well, which was rated as one of 2018's best social media campaigns, was a series of videos put out by Dunkin Doughnuts to promote their to-go coffee. The humorous ads showcase clothes that are friendly to coffee cups. These are so successful because not only are they clever, light-hearted and fun, but they don't actually mention the product directly.
Another aspect to keep in mind is storytelling: a story is one of the most compelling devices you can use in marketing, and there is probably no medium more perfect to do this than through video. Through storytelling, you can invoke emotion, and most importantly build a personal connection with each member of your audience. Christmas ads are a great example of this, such as this one from Marks & Spencer.
Finally, make sure to capture your audience's attention in the first few seconds of the video. As consumers, our attention spans have never been shorter, so you need a strong start to your video which will encourage people to stay and watch rather than scrolling on. One video which does this particularly well, and with a less than exciting product, is this "Sumo-approved mattress foundation" video from Purple. 
Creating your Social Media video
The first piece of good news when creating a video for social media is that your video doesn't need to be long. In fact, a short video is generally better, because consumers these days have short attention spans. This means that you need to deliver all your information into a short piece of video, but also means that you only need to worry about creating a video that is around 15-20 seconds. Even for a first-time video creator, a short video like this is very achievable to make.
Obviously, the first step for creating your video is deciding what it is going to be about. This topic of your video may be fairly set by your communications strategy: if you have a formal communications strategy in place (which you should) this could include creating a video on a specific topic and/or to convey a certain message. Alternatively, you may want to include more videos as part of your social media strategy, but not have any specific ideas or topics in mind. You can also transcribe a youtube video in practically no time, and that is becoming very popular recently because it saves you hours of writing and it can be used for many different purposes.
If this is the case, start by brainstorming ideas, before filtering through them to distill down to pick the perfect idea. If you have a blog, this is a good place to start: look at recent blog posts, especially the ones which received a lot of engagement, and see if any would make good ideas for a video. Also take a look at what content you have posted received the most shares, as this could represent potential content for videos. Another way to come up with ideas is to check out what your competitors are doing: what are some successful videos recently put out by other brands in your industry? What have users responded particularly well to?
Once you have decided on an idea for your video, the next step is to plan out your video structure. Keeping the ideal length of 15-20 seconds in mind, lay out a "storyboard" for your video. This is an overview of the major shots of the video, complete with dialogue or voice over. When planning your video, keep in mind that many people watch videos on social media with the sound off, so your video should either be purely visual content or have subtitles. If you are going to use subtitles, include these on your storyboard. For more on creating a storyboard for a video, check this article.
Next comes the step where you actually make your video! You can record your video on a professional video if you have one, but in most cases, this is not required. For most purposes, the video function on a good quality smartphone will be sufficient, though it is a good idea to stabilize your phone with a tripod. A mini tripod for your smartphone is a small but worthwhile investment, like this one on Amazon for under $16: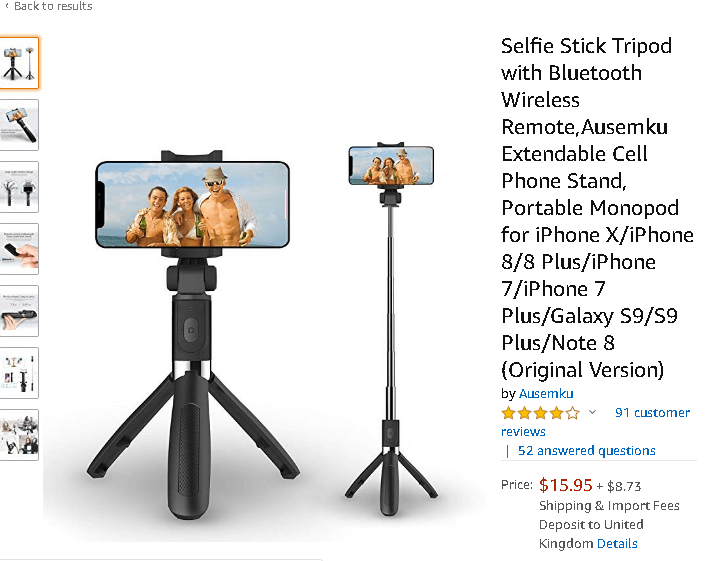 Likewise, having a proper microphone to record audio or voice-overs will make all the difference. Try a microphone like this one which can be connected directly to your smartphone: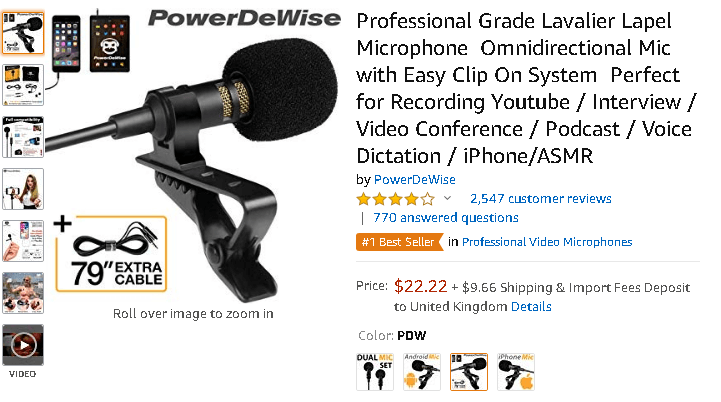 Other aspects to keep in mind when you film your videos are lighting and background. Strong, bright lighting is important for creating a great video: this could either be good natural light or a quality lamp. It is also important to have a strong background for your video, which will not distract viewers too much. Outdoor backgrounds can work well, but in many cases, a plain, colored background is the best option. 
The final step of the process is editing your video. There are a number of great tools and software for video editing available which make this process remarkably easy whether you're struggling to stop background apps from using your RAM memory or freeing up computer disk space. We'll look at some of the best tools to use in the next section.
Best programs to use to create videos for social media
It used to be that creating video was the exclusive realm of professional video-editors, allowing them to charge substantially for their services. However, in recent years a range of easy-to-use video editing tools have been released onto the market, meaning that now virtually anyone can create a video for social media. Here are some of the best, and easiest to use video editing tools.
Moovly is the best online video making solution for businesses and education.  Moovly's Video Automators allow companies, organizations and brands to produce template-based, customized videos in high volumes and distribute these to their target audiences via email, social media or third party applications.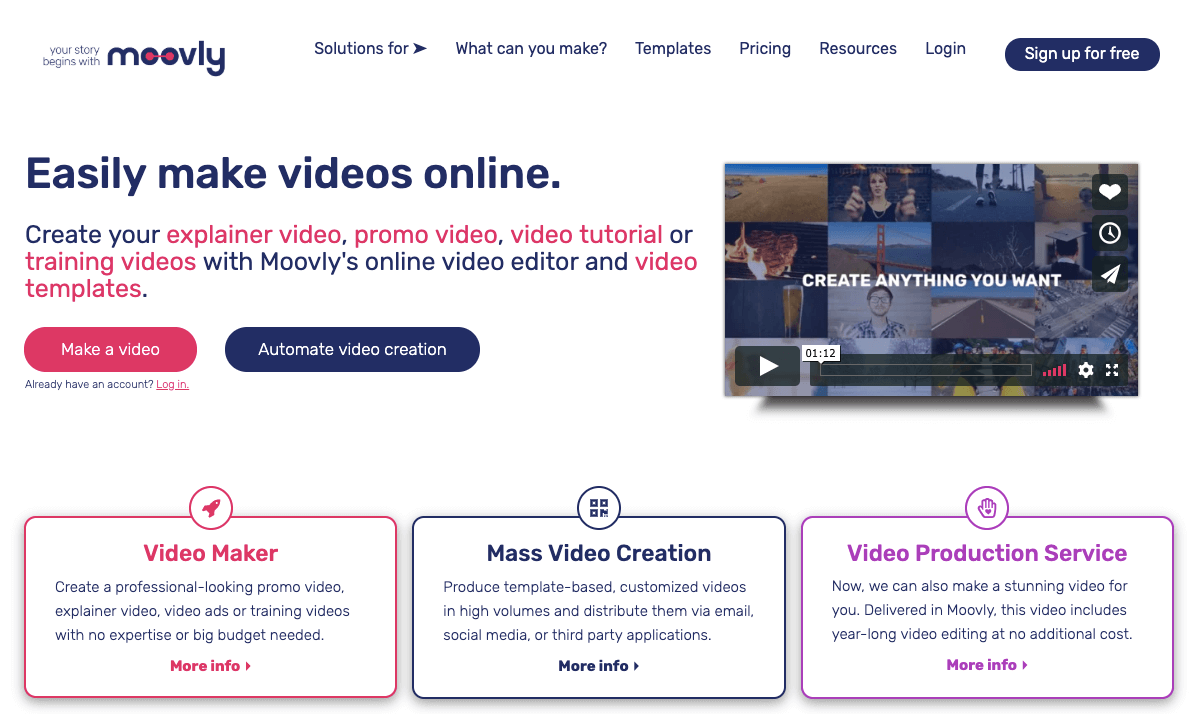 Animoto is a quick and easy to use cloud-based video editor ideal for editing videos and slideshows. The slideshow function lets you take photos and use these to create a video, which can be an extremely easy way to create a video for social media: you won't even need to record video! Alternatively, you can upload, edit and export finished video files through the program. Subscription packages start around $10 per month.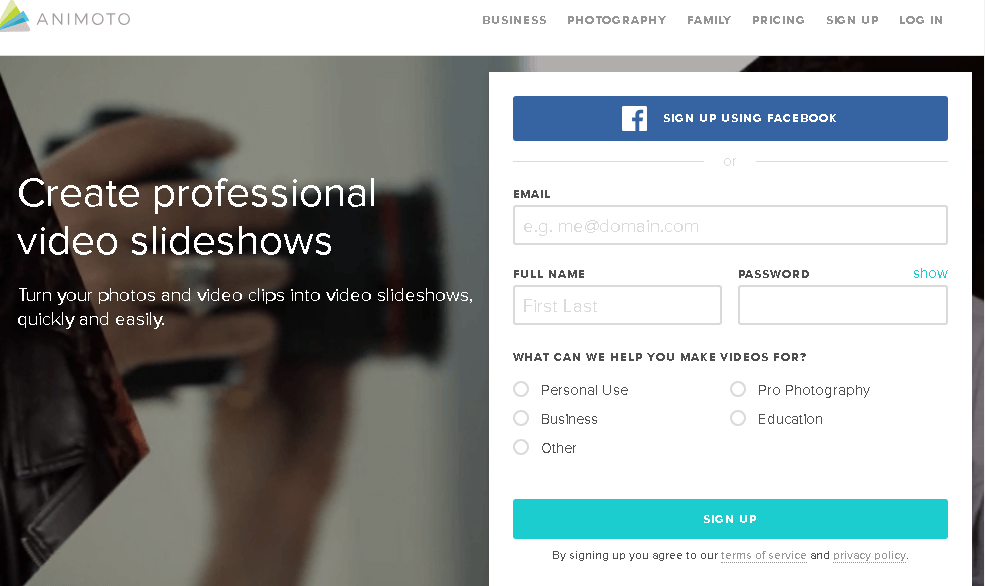 Magisto is another great tool for creating fun videos with a custom soundtrack and offers easy posting directly to social media platforms. This tool comes in Android, iOS and web-based PC versions, and has largely automatic editing functions, with subscription options from $10 per month.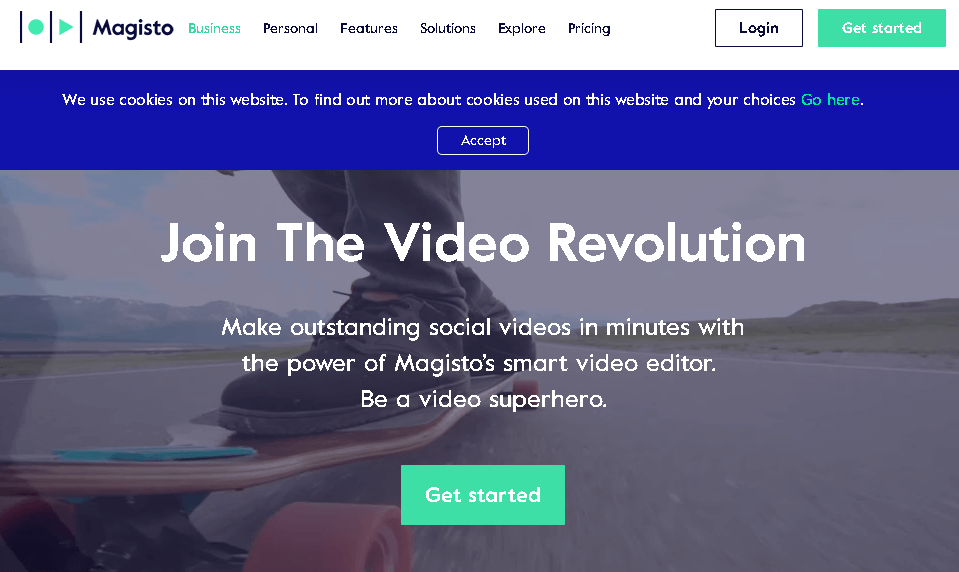 Shakr is another handy video-creation tool, with a simple drag and drop functionality for editing videos. It is designed specifically for videos for Facebook and Instagram so you will be limited in posting to other social media platforms, and this more advanced software is more expensive to use than the tools covered above, with prices starting at $99 per month.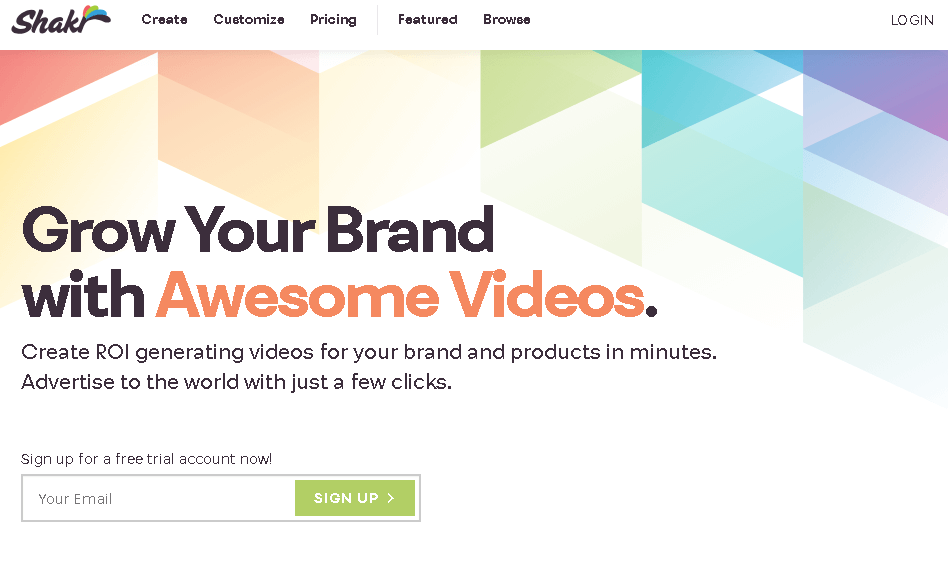 Video can be a great way to build your social media audience, create stronger connections with your audience and raise the profile of your business. It has never been easier to create engaging videos, and doing this well could help you to build your customer base, drive sales and ultimately achieve your business goals.
And whenever you need to promote what you created, don't forget you have simple solutions like Planable. Plan your distribution and collaborate on your social media posts in a dedicated medium.
This article was submitted by Tom Buckland, founder of Ghost Marketing and HQSEO.