Olympus – taking social media into their own hands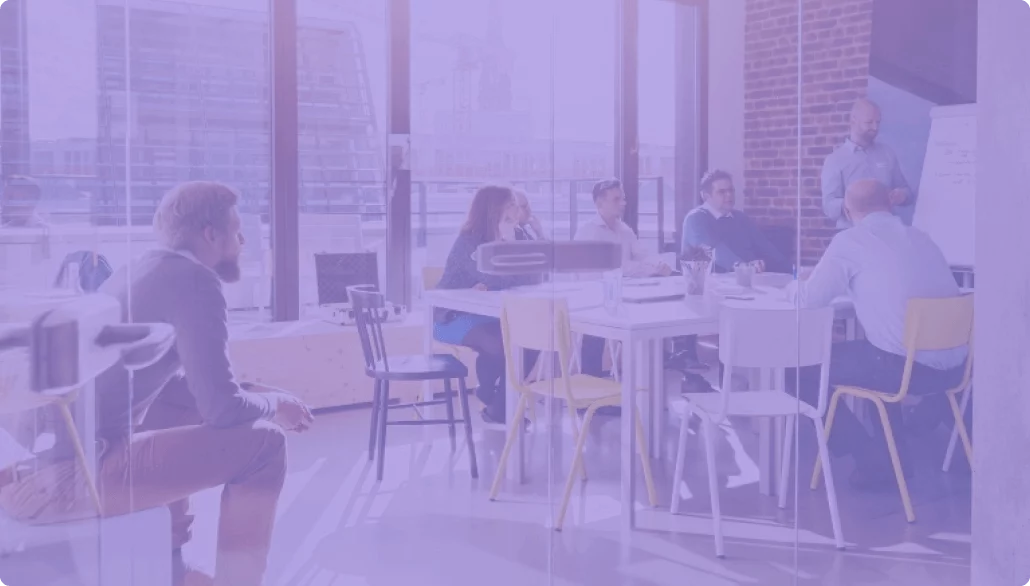 Industry
Team
Business size
For more than 100 years, Olympus has focused on making people's lives healthier, safer, and more fulfilling. With almost 300 awards and nearly 20,000 patents worldwide, their products help diagnose, prevent and treat illnesses, and further scientific research.
Olympus' mission is creating customer-driven solutions for the medical, life sciences, and industrial equipment industries. Social media is one of the main channels they use to communicate the progress they're making in their industry. Thus, finding a tool to make that process seamless was key.
No guesswork when what you see is what you get
There are two ways a company can handle social media: with the help of an external agency, or by hiring a team in-house. Both options have their pros and cons, and Olympus has experienced both.
"Before Planable, we were running our social media with an agency and were working in spreadsheets. Like a lot of people do. It was quite a mundane and boring process, talking things over in the spreadsheet, emailing back and forth with the agency and our colleagues at Olympus."
When they moved things in-house, it was clear that spreadsheets weren't cutting it anymore.
"When we hired our own social media coordinator and took all of our channels on, we knew we needed a dedicated tool. We were looking for something visual, with everything in one place so reviewers could clearly see what the posts would look like."
A core feature of Planable is offering accurate previews for posts regardless of platform, and we always make sure to deliver. Each platform has its own layout, content requirements, and unique niggles. The ability to visualize and assess these elements in real-time, as one is creating the post, can simplify and make the process much more efficient.
"Being able to draft the posts and visually see how it's going to look on Linkedin or on Twitter rather than just guessing it in a spreadsheet was a real difference. You can't really keep up to date with your word count unless you keep checking it every other word."
Planable leaves no room for guessing, as the platform and the way it's built follows the "what you see is what you get" principle.
Whether you're writing copy, uploading images or simply adding links, the post takes shape as you're creating it. Allowing you to see at a glance if it's the right size/format for each page you're publishing to. If there's anything keeping the post from going live, you'll receive a notification detailing the steps you need to take to make the post schedulable.
A platform that works the way you work
Most marketing teams have a similar workflow: plan, create, review and approve content. And more often than not, people reviewing content are not the ones creating it, even as an in-house marketing team.
Stakeholders need to know which posts are ready for review. It might seem like an obvious thing. However, most instances of miscommunication and confusion across teams occur when there's no clear way to tell which posts are ready for review or not. Which is exactly what Planable aims to prevent.
"In spreadsheets, everything's there. Anyone that has access will see all posts, whether they're meant to or not."
There's no "privacy" with spreadsheets. You can't just jot down ideas for future inspiration, or collaborate on a draft post with the core team only. In Planable, we make sure you can layer your creation and collaboration process by choosing which posts are visible to some, and which to all.
"It's really helpful to be able to plan content and leave it where no one else can see it. I can choose when I want someone to view posts, or say this is for the team only at the moment."
Smooth navigation through the multitude of content
Social media can be scary. Who here hasn't been afraid to post the wrong thing? Transitioning to Planable was a little bit like that as well. Spreadsheets were familiar and ingrained in the team's workflow. At some point, Olympus realized it was time to shelve the old and welcome the new.
"I remember the first time I got into Planable, I had this fear of 'what if I accidentally send something live to Twitter?' But honestly, it's such a user-friendly system. Doesn't take a lot of time to learn it. It's pretty easy to work your way around the system because it's just so simple."
From then on, they made Planable their own. No two brands have the exact same social media workflow. There are countless factors that can shape what the process will actually look. Olympus put their own spin and found a great way to manage all business units in one workspace.
"There's a team of four of us creating the content based on the campaigns or events we've got going or any customer activity out in the field. When it comes to approval, we've got different business units, and each one has a product manager that reviews the content.

It's nice to be organized and label things in Planable. We'll have a label for each business unit and say this is for "urology" for example. That way each product owner can easily take a look at the posts they're interested in before they go live."
It's always great seeing brands strike a balance between having everything in one place and navigating through their content with ease. We strive for smart, user-friendly centralization aimed at helping users see all pages and posts but without any clutter.
To make sure that navigation is always easy, we introduced labels. With them, brands can catalog content by topic, sub-brands, campaigns, and whatever criterion is relevant to them.
Approvals take time. Or do they?
Approval processes are complex, time-consuming, and in many cases avoided for those exact reasons. With Planable, something that could take days can now be done in a few minutes. Endless threads and meetings replaced with one click.
"My colleagues would spend a lot of time in meetings, sitting down with people, going over the content. Which we still do now for large campaigns. But for our regular content, we can just share a link and say, this is the only thing you need to approve.

We can do it more frequently when we prepare a last-minute post. It's really easy. We send them the link. We don't have to explain — column F in that spreadsheet we shared. They open the link and it's there. They don't get lost or confused asking 'Where's the post for my product? What line are you talking about'."
You might be inclined to think that the hard part ends once the post is approved. And that's certainly true with Planable. But that wasn't the case before. With spreadsheets, even publishing was another back and forth before the post could finally go live.
"When we were planning content in spreadsheets, we'd then have to move it to the social media pages. So then we'd discover we'd gone over the word count. Or had to add the emojis and the links.

Planable saves you all this duplicating, it just makes it a lot smoother."
That wasted time adds up when you draw the line. But Planable, with its pixel-perfect previews, as well as the collaboration, planning and approval-centric features saves you time every step of the process.
Planned or real-time? Either way, you can do it with Planable
While social media is a lot about planning, there are times when spontaneity is welcome. Staying up to date with industry trends often means marketers need to adapt quickly. And the tool you use needs to adapt along with you.
"Most of the time we are pre-planning content, but sometimes things change. You have to hold back your pre-planned content because something in the industry has just happened. Or one of our salespeople sends a nice photo of a customer in the field and we want to be timely.

I like that we can schedule content to go out immediately. I've used other tools where you have to wait at least 15 minutes for something to go live. I like to put everything through Planable so we have an overview of all the media that goes through. Not having to wait and have the posts go out directly has been great."
With Planable you have the option to edit and change anything last-minute, up to the point when a post goes live. This flexibility is essential for dynamic brands that want to ensure their content is always relevant.
There are also times when you need to share content from the site. The Olympus team was surprised to find out just how easy that can be.
"Something I didn't realize how useful the mobile app really was. With the nature of our business, we go to a lot of exhibitions and want to share real-life content. Same with customers trialing the products. We want to capture their reactions on the spot.

Previously, to publish this type of content, my colleague would have to take photos, upload into their laptop, and email them to the agency. Whereas now we can go into the mobile app, get the photo we've just taken with our phone, and off it goes. Timely with what's happening at the event. We found that really useful as well."
There's nothing we love more than seeing users discovering new facets of our tool through their own processes and workflows. And that's exactly what's great about Planable. You can make it your own.
5000+ teams trust Planable with their content