Public Alliance — Empowering Creativity through Efficiency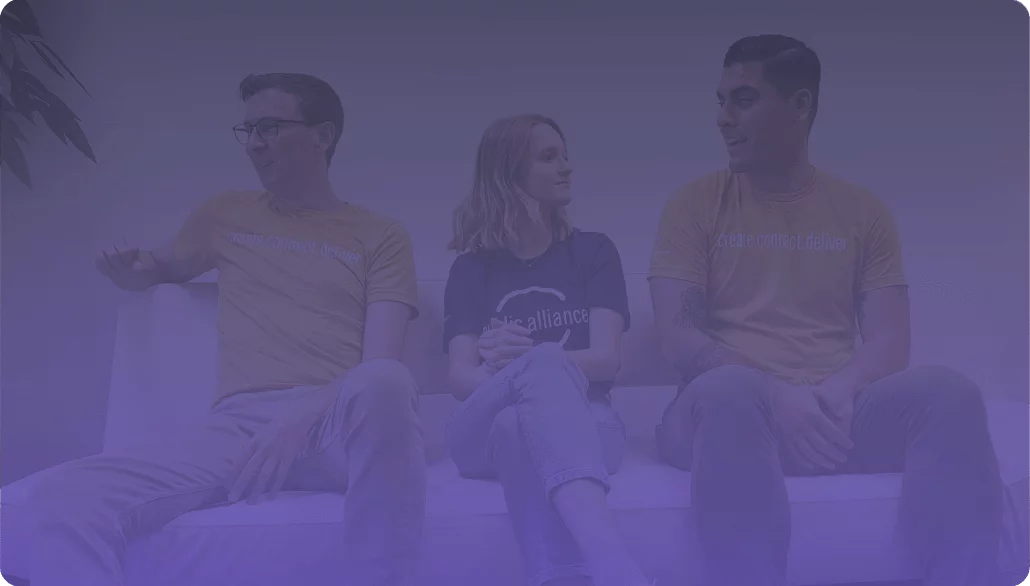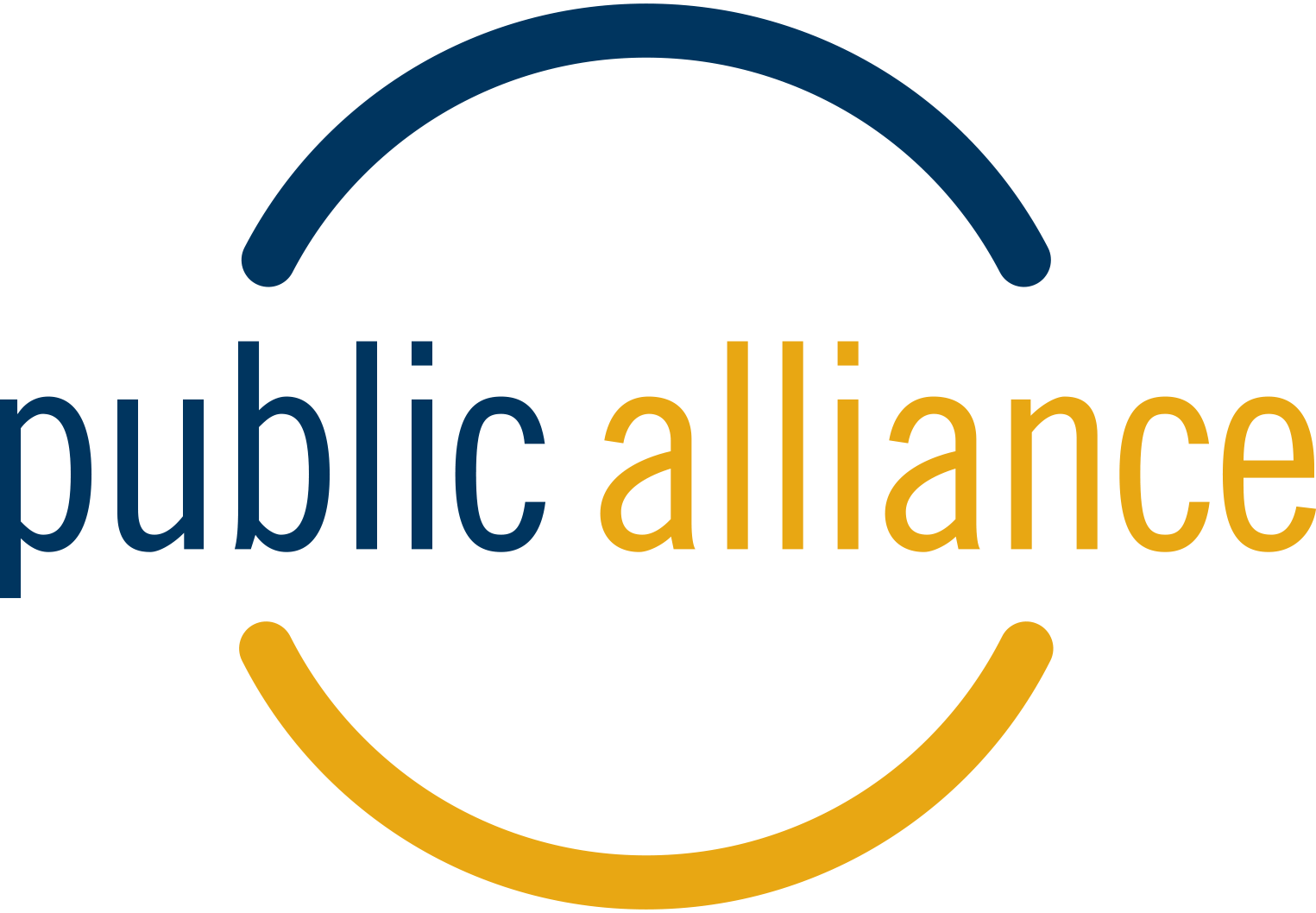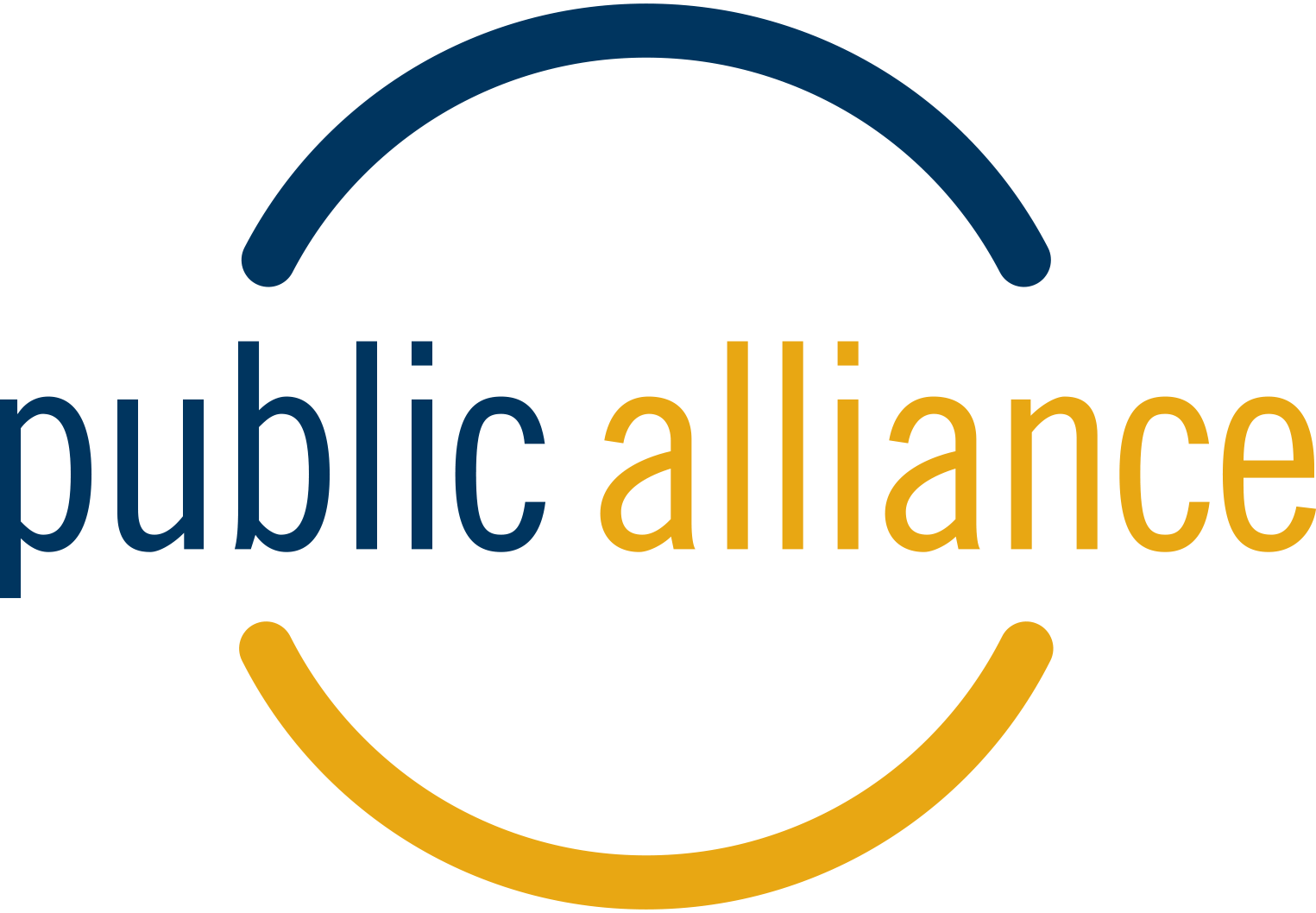 Industry
Team
Business size
Innovation.
Collaboration.
Transparency.
Three words that describe Public Alliance best. An agency that started back in 2005 and for the past 15 years has been on a mission "to bring people together by creating ambitious, compelling, and beautiful content that gets them to think, feel, and act."
If there's one thing to know about Public Alliance is that they're one of the most human and transparent agencies I've seen. Just by taking a quick look at their website, you'll feel like you know them. Here's how they describe their team:
We talked with Brian Zavala, Public Alliance's Social Media Manager to deep dive into how they do things internally. How they treat their clients and their work.
"Public Alliance is a digital marketing full-service agency with a wide range of clients. We stand for having big plans, big ideas, and connecting with our clients' audiences.

The client always comes first. Communication is definitely the most important aspect of getting results for our clients ."
The client's always hands-on. Better communication — better results.
Some agencies prefer to keep the input of their clients at a minimum. It can sometimes feel like that's the more efficient way to get things done.
Public Alliance isn't one of those agencies. They trust the insights their clients have. What they're looking to achieve is essentially most important. A smooth communication path between anyone and everyone is what marks them successful.
"We have weekly status meetings in order to know where everyone is on each project for each client. We clarify how we're going to manage each project or who's going to take what role in them. There's a lot of communication both internally and externally. Without it, things wouldn't get done as fast and the deliverables wouldn't be as good.

Clients are always involved with their projects, especially their social media. They're notified and give their input each step of the way. We look into their feedback and share our own thoughts. At the end of the day, the client knows what they're looking for. We trust them too. They are hands-on with every project and share their insights all the time ."
Brian points to trust as a key factor in their client relations. Clients aren't the only ones who have to trust their agency. It goes both ways. It's a partnership based on collaboration. At least for Public Alliance.
Too many one-size options.
We're living in a day and age where there's no shortage of technology. It's not a problem our generation has to face. We've got a bazillion options to choose from, so now the problem becomes: which software is the right one?
There's a lot of tech for social media management. A lot. That's because there was a time when social media was a volume game. You had to be out there. To get results you had to publish a lot. That mindset and technique is no longer valid because now it's about the right content. Creating content that the audience relates to. Content that's created by several brilliant minds that need to collaborate. To work together, give feedback, approve.
An agency that believes in transparency and collaboration looks for the right technology. Which is sometimes difficult to find, unfortunately. Public Alliance had a lot of experience with tools that were simply not the right fit:
"I've been with the agency for four years and we started out with a different tool which wasn't very good. We couldn't use it with multiple users simultaneously to schedule content. Posts would randomly shuffle and show up on a different client than they should've been. That was the biggest issue of working with this tool. I started looking into different social media calendars and schedulers and we tried three more solutions after that.

One of them was extremely expensive. Another really popular one was simply not user friendly enough. Our team became quite frustrated and we started looking again. That's when we stumbled upon Planable ."
The chosen technology has high stakes for agencies. Especially technology that enables collaboration. That's because it's not only the internal team that has to like it. Clients have to enjoy using it too. User friendliness is one important criteria, the second is reliability. Both the agency and the clients need to be able to trust the software. While its ease of use can convince clients to respect the workflow.
Extra steps are wasted time
We all know how many steps are needed for a single social media post to go live. It's planning the content. Writing the copy. Creating the visual. Getting feedback. Implementing feedback. Getting final approval. Scheduling.
Those that can do this at scale, have a competitive advantage. Agencies that can find a scalable process, have the biggest competitive advantage. Time is their biggest asset. Extra steps paralyze growth so ensuring each minute is spent well, allows them to thrive.
"We had to use spreadsheets before. Even when we used social media management tools. We needed spreadsheets for planning and we were kind of tired of those extra steps. We had to create a spreadsheet, add all our content into it, and finally share it with the client. They would give us feedback and we had to go into the scheduling tool, copy-paste all the content, and finally schedule it ."
That's a workflow that unfortunately is still used in many different agencies today. It's frustrating for most social media managers and it's definitely crippling their creativity and motivation.
Public Alliance is now using Planable
Public Alliance was on the lookout for a social media collaboration tool allowing them to work together efficiently. Without the extra steps. Without the wasted time. At the beginning of 2020, they found Planable and today they use it with over 15 of their clients.
"We start by creating posts in Planable for the following month. We add the copy and content in posts. Then our art department goes in and adds visuals for each post.

After that, the client takes a look and starts approving, disapproving, or commenting.

The account executive is also involved. They're the client liaison so sometimes they add feedback on behalf of the client ."
Their workflow today sounds simple. It also sounds unified. Once they eliminated the spreadsheets, the copy-pasting, and the emails, they started saving time.
One place to create, preview, and approve social media content
Brian has been with Public Alliance for over 5 years now. He knows first hand the struggles they had before Planable.
"The good thing about Planable is we can just put all the content in one place. After we create it, the client can see exactly what we see and just leave their comments on Planable itself ."
Keeping everything in one place seems like such a small aspect of social media management. As minor as it may seem, it's what makes a workflow efficient. And what helps keep the focus on what matters — the content itself.
"We were looking for software that would simply have everything on the platform itself. We didn't want any additional steps to plan out our social media.

We wanted everything just on one simple platform to eliminate everything that was wasting our time ."
An agency that's managing the social media content for clients has several collaboration layers. A lot happens before the client gets to actually review the posts. Internal collaboration within the agency is such an example. Planable offers the possibility to keep both posts and notes internal, hidden from the clients' eyes:
"It's not just about the content, though. We use the internal/external collaboration feature on Planable a lot. That's a great option to have especially when we want to keep all the communication in one area. Our clients use that as well. It definitely comes in handy for us and it's very helpful ."
If Planable wouldn't allow for this layered collaboration, Public Alliance would have to scatter their workflow once again. They'd need to share their post drafts elsewhere and after collaborating internally, they'd have to copy paste it on Planable. Only when the client should be able to see it.
If technology is simple, people actually use it
Tech in this decade has to be accessible. Anyone has to use some kind of software. Any active professional at least. As tools evolved, user friendliness became the gold standard. Functionality combined with ease of use is what convinces people to get familiar with a tool. Without it, technology is simply not used.
"The truth is, clients and other coworkers don't want to learn an extra tool. They don't want to have an extra login and an extra software to learn. The great thing about Planable was that as soon as you get in, you get it. It's pretty simple to use. No one so far has had to sit down and get trained on this. It's easy to learn for anybody. Even for those outside our social media department and for our clients as well.

Nothing was ever complicated. After trying four tools, Planable didn't get anybody frustrated or saying they'd never use Planable again ."
Brian also brought up the subject of ease of use in a different sense. Less about user friendliness and more about how simple visibility across the team and the content is:
"For us, it was essential that the tool we chose had a way to view content in a calendar. It's easier to use and more user and client friendly.

We loved the calendar form of Planable. The ability to schedule posts, add content, and visuals is so simple in Planable ."
Accessibility was a big factor in Public Alliance's decision. Not one extra click ever. That's what we say at Planable and we mean it. We go a long way to make sure that everything is right there, at your fingertips.
Speaking about features that make people's lives easier, Brian highly appreciates our syncing feature. For context, when creating posts in Planable, you can select multiple pages at once, create your content, and then start tweaking posts for each particular platform:
"I really like the ability to sync and unsync posts. When you're working on a common post, you want to make tweaks. For example we always add a whole bunch of hashtags on Instagram.

In Planable, you can just unsync the group and adjust the copy for each social network. You're not going to add a whole bunch of hashtags on Facebook. Your content has to look different on different platforms. So I love that setting ."
Behind good software, there's great people
We started Planable back in 2017 and from the start, stellar customer support was a priority for us. We get how frustrating it can be to have to wait days for a reply. Or to have to ask the same question four times before the support rep gets what you mean.
"From the start we reached out to make sure we understood everything. The team was always available for any kind of questions or problems that we needed answering. That helped us through a lot of initial questions. I just remember one of the things the team told me was I had created the workspaces wrong. The next day you had gone in there and fixed everything without me involved or asking.

I remember that was super helpful and got me impressed ."
Planable's a very easy tool. Any new experience can be a bit confusing at first, though. That's why we like to guide new users into getting the most out of their experience with Planable.
Choose software that you can trust and enjoy
Businesses have a close relationship with the tools they end up using. A lot of their work is dependent on them so the team members have to enjoy their work and trust their tech.
We've heard this a lot talking to marketers over the years. They have to be able to trust the technology they use, especially for social media:
"Getting started with Planable was a smooth process. There wasn't any moment where we thought 'oh, here we go again'. It was what we were looking for.

We knew from the start that it was something that people would learn easily and enjoy it.

We enjoy the content that we push out. That's important for us. In other software there were always reasons of concern. The link from the post would be missing or the content wouldn't show up correctly — we used to look at the final posts and have to wonder what went wrong. That hasn't happened to us with Planable ."
Creativity flourishes with time and organization
Ideally, creativity shouldn't be touched by logistical hazards or tedious tasks. Unfortunately, a lot of marketers waste time navigating complex workflows. Having that part of their day-to-day cripples creativity. And frustrates any creative person:
"Planable has benefited us most with organization and time management. Everything is on Planable now. There's no additional spreadsheets and there's no lost information or comments.

We just love having to work on the platform itself and it has made organization much simpler for us. As far as time management, we don't have that additional step of putting our content into a spreadsheet and sending it out to the client. We just create it in Planable and the client sees it.

That has helped us so much. Now we're just able to do a lot more valuable things with the time we've been saving thanks to Planable ."
We love getting feedback like this. Planable was built with creative teams in mind. It was designed to tidy up processes and give back time. Public Alliance got just that. The peace of mind that processes are taken care of.
5000+ teams trust Planable with their content