Attractive Media Driving Client-Agency Transparency with Planable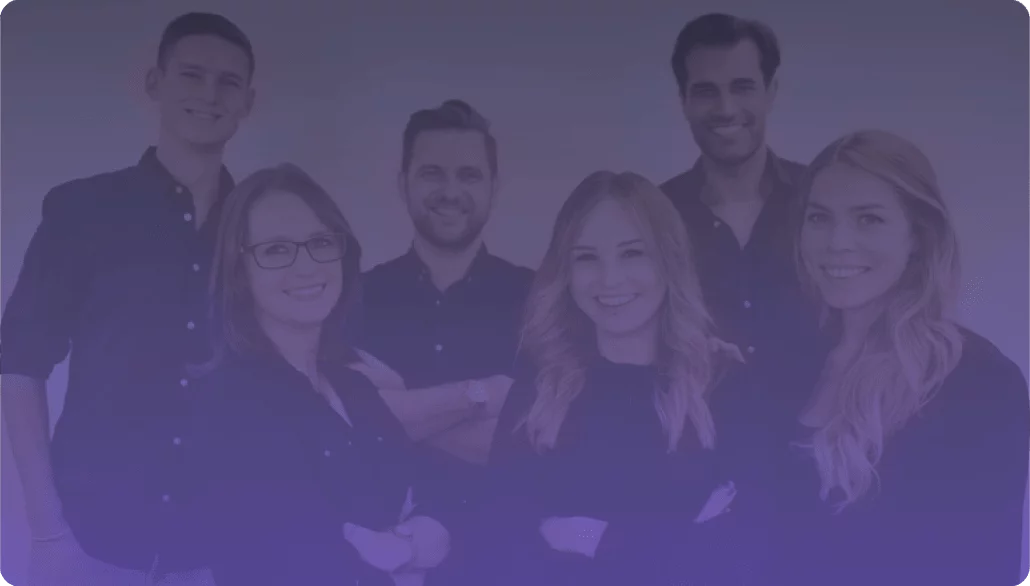 Industry
Team
Business size
Alex Khan started his career back in 2005 when he was already running one of the first social networks in Germany. Soon after that, he went on and founded Germany's largest professional modelling community and the first mobile marketplace for fashion.
Alex is an international entrepreneur with an impressive background filled with driving companies from the ground up. Social media is the red line connecting all those dots.
In 2009 Alex had already launched over 4 successful companies. People around him started asking for advice: how did he do it and can he do it for them too?
That's how Attractive Media came to life. It started as a strategy consulting company:
"So our main approach was asking: 'Where's the company right now? Where do we want it to be in one year from now? How can we use social media to get to that point?'

We would take a look at the content, the competition, influencers, and the performance ads that would be right for the audience of each company."
The consulting services they provided were a success from the start and their clients started asking for more:
"My clients started saying: 'It's cool that you tell us what we should do, but it would be even better if you do it for us.' And that's how the agency started."
Fast forward to 2020, the agency now has eight employees and tens of customers in their portfolio such as Wella, OPI, and Sky.
Attractive Media is all about transparency
The services an agency provides are only part of what counts. A big part, of course. But not the entire chunk. Their relationship management is at least as important as the quality of their work. It's what sets agencies apart. What makes clients stay. What makes them happy.
Attractive Media is an agency that invests in their clients and values their opinions. It's an agency that trusts that "together" brings the best results. Always.
Here's how Alex Khan sees it:
"I believe honesty, transparency, and trust are very important. For us, transparency is the most important. We love to showcase what we do. We don't like to say 'we know more than you, and that's why you don't have to talk with us about it'.

We want clients to be part of the process. We don't want to be the agency that says 'that's the perfect post'. We like aligning with the client and their goals as a company. Our approach is to show them the content, ask for their feedback, iterate and when it's perfect from both sides, we publish it."
Putting transparency first builds trust. It makes clients understand what they're getting. It gets them involved and appreciative.
Transparency, though, is something that many agencies strive for. They're held back by the time it can take. By the efforts needed to get there and the fact that if done wrong, it impacts the bottom line.
Spreadsheets and transparency simply don't go together
We talk a lot about spreadsheets. We don't have anything against them in particular. They're great for holding databases, building charts, or navigating raw data. But spreadsheets are simply not meant for social media planning.
It can't offer transparency or nurture relationships between agencies and clients.
"Our main purpose was to make our work with clients more transparent. I just loved the idea of working together in the real sense of the word. Because before, all the work was in Excel sheets.

You were sending Excel sheets over and the client would provide feedback based on those files. We were working with Google Sheets so at least it was possible to be on the same page. But it was still a spreadsheet filled with information. We had different columns for each part of our social media posts. One for images, one for headlines, captions, links, and so on. We even had two columns labeled 'Yes' and 'No'. It was Planable done wrong."
What Alex just described might sound familiar. It's not uncommon at all. Lots and lots of agencies still work in spreadsheets. Documents are still part of over 71% of agency workflows. That means a lot of marketers are stuck in clunky processes. A lot of tedious tasks taking over creatives' workdays. Marketers dream of creating awesome campaigns and brainstorm killer content. Then reality hits. And it usually hits with a 12193103-row excel.
Clients should review work in context
Social media content goes through rounds of approval. Lots of them. Especially if you're maintaining a close relationship with your clients. If you're the type of agency that focuses on trust and transparency.
That's a key aspect at Attractive Media. Involving their clients in their processes. Presenting them work in progress and getting their relevant feedback.
"If you're design oriented, work presented in Excel doesn't look professional. Putting creative assets such as videos or images in spreadsheets feels simply wrong. That was not the main purpose of spreadsheets. So it's not how they should be used."
The way work is presented to clients had a direct impact on the feedback it gets. It's about context and how much of it is missing. In a spreadsheet, social media posts are basically dismantled. They're split into fragments. Copy, link, image, platform, type, topic. Showcasing work like that leaves a lot of context out. The final form. The way it'll look once live. How it fits other posts. How it'll integrate in the grid.
With so many pieces of the puzzle missing, there's a lot left to the imagination. Let's remember we're talking about a creative industry. You can't rely on the accuracy of one's imagination. On its beauty and creativity? Sure. On its realism? Not so much.
Collaboration can't be organized in improvised workflows
Organized workflows isn't necessarily everyone's favorite topic. It always gets postponed. Other tasks are always more important. Attractive Media, though, was getting a bit tired of all the tedious tasks in their workflow.
The constant lack of clarity over client feedback got to be too much. They took a closer look at their day-to-day. It became obvious that something had to be changed:
"Working in spreadsheets is not that simple. You still need to onboard them with their gmail address, give access to the right documents, and that's still not the end of it.

You have to have different folders for each client and you live in multiple tabs, always switching between them.

And when it comes to collaboration, everything is unclear. Do they leave feedback in comments? In columns? Did they change the direct text? We had to constantly switch between versions of documents to find out if there were any changes made. After all that, there's still a lack of clarity to whether a post is approved or not."
Working in spreadsheets is not that simple. It often seems like it is. But you still have to customize the workflow and constantly adjust it. There's still processes that have to be defined. On top of defining them, there's still the continuous task of ensuring they're respected. Clients, in particular, have limited time to review. Each of them wants to give feedback in the easiest way possible. They're not looking for processes telling them to fill out the 10th column in the spreadsheet. They want straightforward workflows.
It all adds up to a lot of wasted time
Improvised workflows in content marketing have a lot of downfalls. All of them translate into wasted time. A lot of it.
Any agency is in the business of time. The time their employees spend in manual, unnecessary, tasks, is wasted money.
"There are a couple of disadvantages to working in spreadsheets. One is the visual aspect, the design. The second is function. Both of these disadvantages add up in wasted time down the road. That, of course, means money."
Alex Khan realized that his agency has no time to lose. Attractive Media focuses on their clients' needs. They go deep into strategy and planning. Wasted time was simply not an option:
"The main issue was time. Just so much more time spent to simply communicate in the old process. We had to explain to clients what their content would look like. They know Facebook, yes. But in spreadsheets, there were misunderstandings, which again were time and money."
Improvised workflows give the illusion of "they work just fine". That you're saving time by "going with the flow" But there are a lot of small extra tasks that come along the way. Teams quickly realize it's just the opposite. With improvising there's a lot more room for the unknown. And that unknown usually takes more time to deal with than coming up with a clear workflow from the start.
A clear end-to-end workflow
Attractive Media has been using Planable for over two years. It's been a while and we hope they don't plan on going anywhere. Their agency now has a fully set up workflow for working with their clients:
"We get the images and videos from the client. We come up with an editorial plan, we create the captions, we add the hashtags and tell them we're ready for the next month.

We usually plan in the second week of the previous month. They can go through it in Planable. They leave comments when they have feedback, or directly approve it if they like it. Then we iterate and improve until it's done."
Tamara is the first employee of Attractive Media. She is the Social Media Marketing Manager there and handles content planning for their clients:
"We start by writing ideas into a calendar and look at the events coming up. From the curious world days to the more important ones. We come up with ideas about the topics we're tackling and write the full captions in Planable.

It's mostly one or two people working on each post. We then go through an internal approval process keeping the posts visible to our team only at first.

If everything is fine we use the comment function, tag the client, and ask them to give feedback. We wait for them to share their thoughts. We implement feedback, mark comments as resolved, and wait for approval. That's it."
Tamara described today's workflow at Attractive Media. They're now enjoying a straight-forward and clear process. They're not comparing versions of spreadsheets. They're staying away from digging through files to find clients' feedback.
Time well spent
Alex has shared with us what his thinking was when he moved to Planable. The biggest benefit for Attractive Media is the time they save now. From both perspectives: theirs, and their clients. Efficiency means less costs for their clients, and the ability to take on new clients for them.
"From our clients' perspective, I believe time is important because we are paid by the hour. Planable makes us more efficient. For me, as an agency owner, I save a lot of time in reviewing and approving as well. If I were to try and think of a number, I'd say Planable is saving 20% of our time as a team."
"But it's not only about the direct time we save. It's not the only issue. If things were to go wrong for our clients, there'd be even more time wasted. If miscommunication would lead to wrong content going live, that would be a consequence as well. It's very hard to fully quantify how much we're saving."
An integrated workflow has a lot of advantages. It directly impacts efficiency since it takes out all the tedious and manual tasks. But it goes beyond that. It prevents miscommunication, too. Which always involves more time.
Control and transparency
Attractive Media cares about the quality of their work. And about how they present their work to clients. They don't show drafts. Or work that's been through one pair of eyes alone. Their workflow includes an internal review process first. Then they make that work visible to clients.
"For us, the most important thing is to have an overview and be transparent with our clients. For me, as the leader of the agency, it's also about being in the know. I need to know what everyone is working on and what they're posting. Since I'm doing that in Planable I save my own time and I am actually able to stay in the loop. To ensure everything is running properly.

For one client we do content for about six different countries. It's important that we have an overview of what we're working on for all these platforms.

It's time. It's efficiency. It's about control and transparency across what is happening for all clients."
You heard the man. Alex Khan trusts his team. As a leader, though, he has to ensure the work the client sees is reviewed. He needs a proper infrastructure to allow for that team transparency.
Clients have to love it
Choosing software for collaboration isn't only about the team that's using it directly. It highly impacts stakeholders. Agencies can't impose a solution that clients don't love. They have to be on board too. Attractive Media knew that and thought of their clients first:
"Our main purpose was to make our processes more transparent and more accessible to our clients. I just love the idea of Planable from the start. I loved it because it's so familiar to everyone. It looks so similar to the native platforms — Facebook, Twitter, LinkedIn and Instagram. Everyone already uses these platforms so they're familiar with the look and feel. That makes onboarding so much easier.

I was fascinated from the beginning and we started with working with one client at first. They loved it from the start too. Now we show it to all our new clients and they just love it.

It's definitely a great product. It's so important to keep the company goals and the knowledge about social media aligned and that's exactly what Planable does."
Planable's a tool that can really be used by anyone. If you know Facebook, you know Planable. It's that simple. Clients get the tool from day one. And that helps a lot with the client onboarding process. Agencies don't need to convince them. Or hold too many training and pitches. It's a clear win-win for everyone from the start.
Attractive Media has been with us for a while now. We're extremely happy to hear how much time and sanity they're saving.
5000+ teams trust Planable with their content