When you're seeking information about SEO, social media, or content marketing, there are a host of marketing blogs to choose from. But, it can often feel like everyone and their brother is trying to teach or sell you something. And with so many options on the web, weeding through the noise can certainly be a challenge. 
How do you know when a blog is credible? Where do you draw the line between informational, salesly, and actionable? What really makes a company qualified to offer sound marketing advice? 
If you've asked these questions in your search for marketing advice, you're not alone. It's time to determine who you can trust when you need a dependable, go-to source. To guide, inspire, and motivate you toward your business marketing goals, we've rounded up a list of the top 25 best marketing blogs of 2021. 
Social Media Marketing Blogs
1. SocialMedia.Biz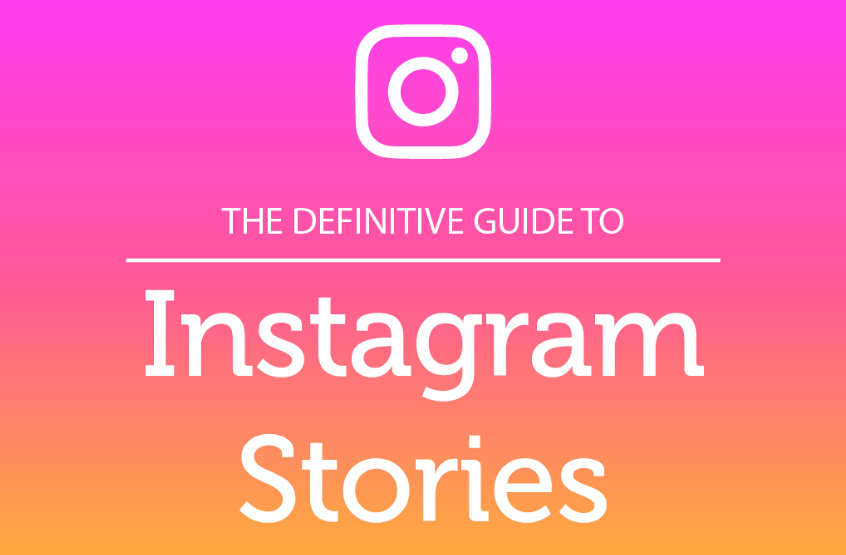 One of the best social media marketing blogs for industry news is SocialMedia.biz. This website takes a business-focused spin on social media, updating its readers on everything from current trends to best practices in the field. Their aim is to present information factually and without bias, helping marketers and business owners find the information they need (and fast).
Best of the SocialMedia.biz blog: 
2. Planable.io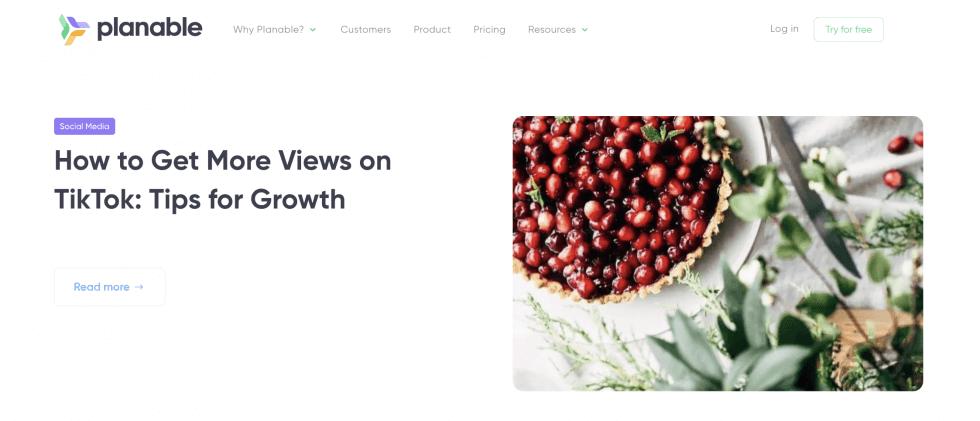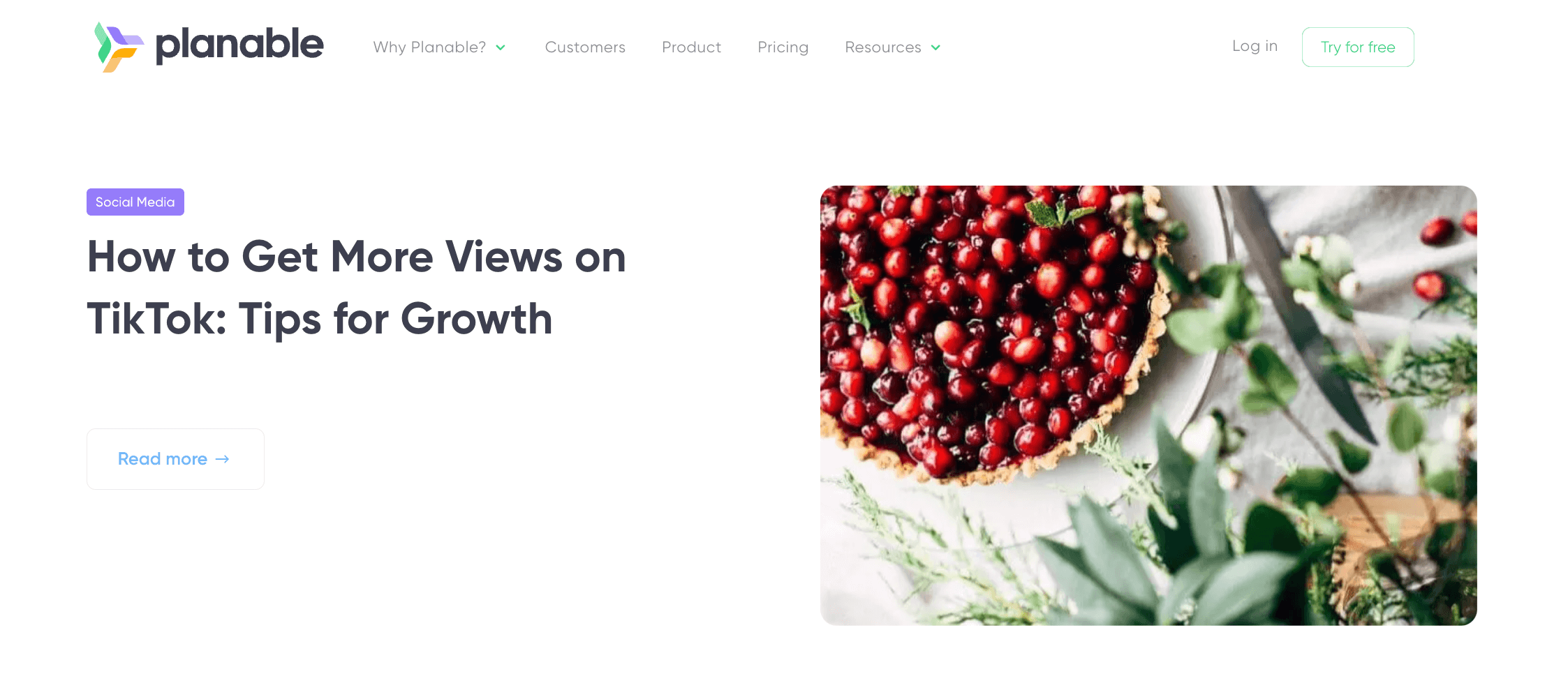 Planable is a social media management platform that extends far beyond scheduling. The platform makes it easy for teams to preview scheduled content and add their feedback before posts go live. By making social media collaboration more efficient, Planable helps businesses strengthen their brand and expand their reach. Add this to your list of marketing blogs to visit sooner than later.
Best of the Planable blog:
3. Social Media Examiner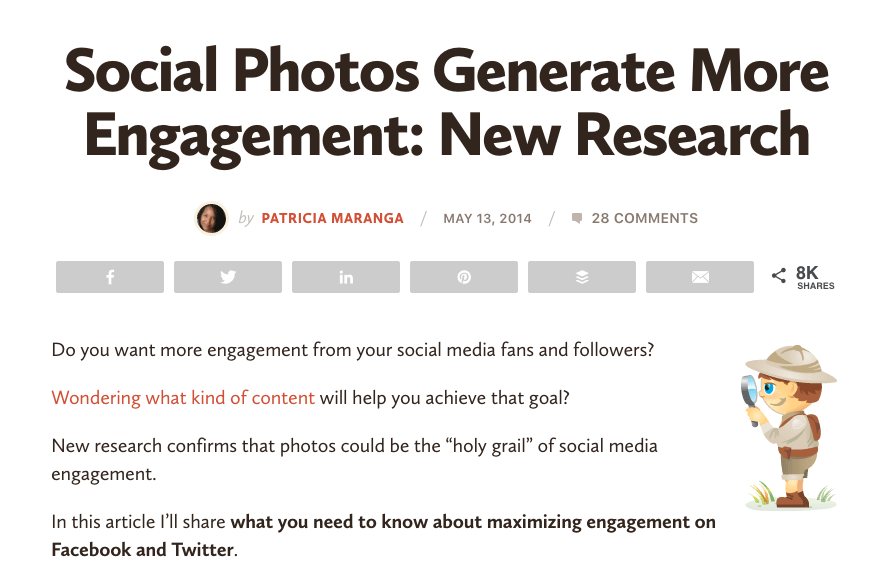 Social Media Examiner is one social media blog you don't want to miss. They've been writing about the latest trends and strategies for years, and their expertise has only grown in scale and scope over time. Visit this blog to learn about anything from mastering Instagram stories to designing your own action-driven Pinterest board. You won't find these details boring as their intriguing and witty writing style uses many metaphors and fun similes that will definitely hook you.

Best of the Social Media Examiner Blog:
4. Social Media Today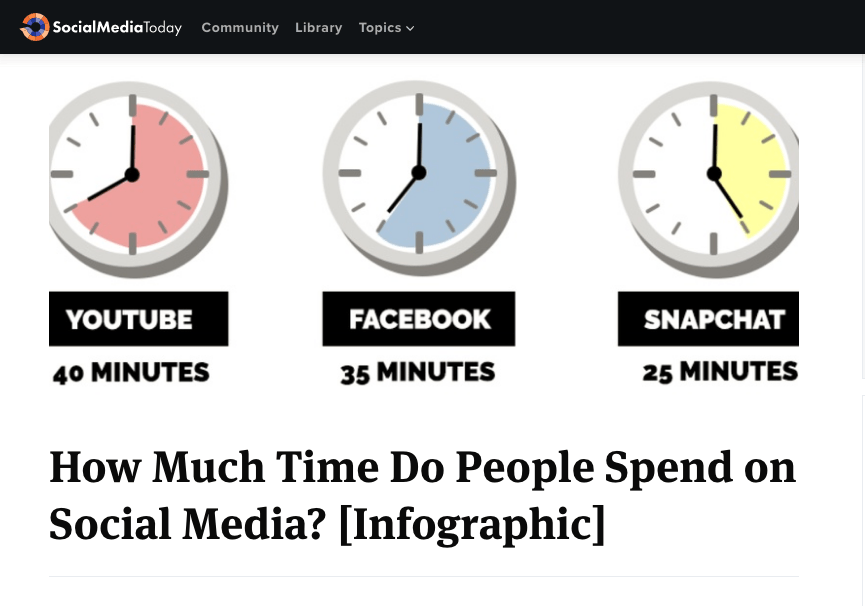 Social Media Today offers breaking news in the world of marketing, social media, and branding. Unlike other social media marketing blogs, Social Media Today is laid out more like a news source, with a roundup of the top trending articles of the moment. This makes them a great go-to source to stay updated on things like app updates, algorithm changes, and new partnerships.
Best of Social Media Today:
5. Small Biz Trends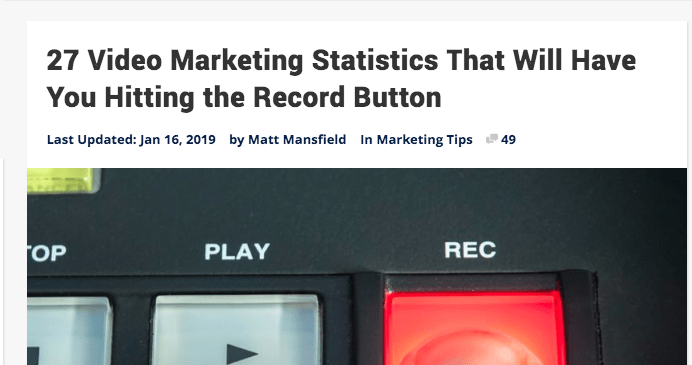 Of all the social media blogs online, Small Biz Trends offers a fresh twist. Their social media section focuses on empowering small businesses owners to be more savvy and smart through social media. Small Biz Trends also stands out because it offers industry-specific social media tips. Whether you have a car dealership, an Amazon business or a women-owned store, there's something tailored to every business on Small Biz Trends.
Best of Small Biz Trends:
Content Marketing Blogs
6. Content Marketing Institute


Content Marketing Institute (CMI) is one of the go-to content marketing blogs for marketing gurus in all industries. Its founder, Joe Pulizzi, is both a thought leader and a trendsetter in the world of content marketing. CMI offers a host of events, conferences, workshops, and trainings for those interested in delving deep into this exciting world. 
Best of Content Marketing Institute:
7. Copyblogger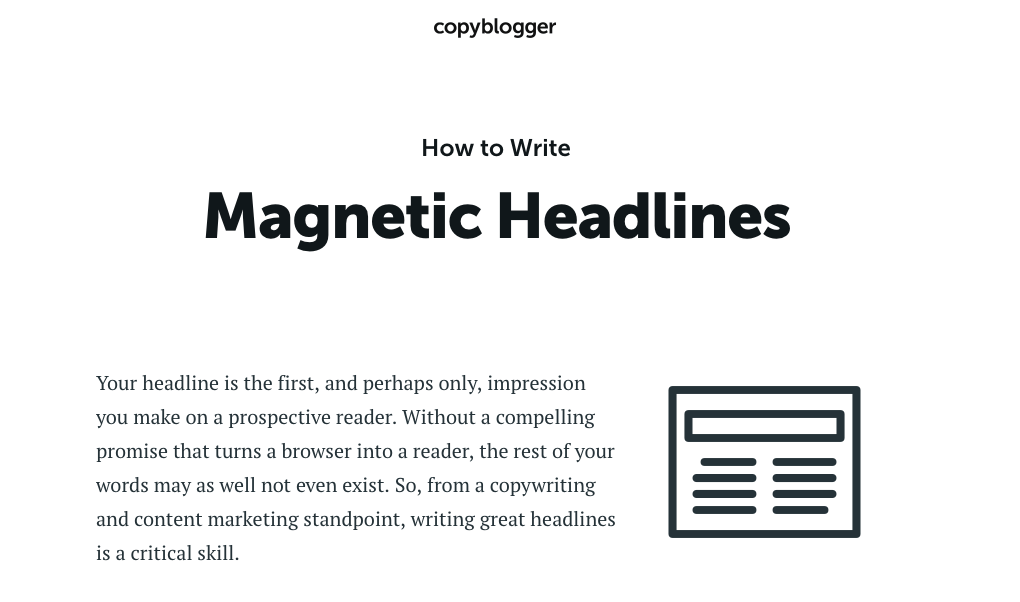 Editors, content managers, and marketing experts all love copyblogger for its straightforward writing and blogging advice. What does it take to launch the next big blog? What's the best time of day to send article pitches? Get the answers to these and more questions on the copyblogger site.
Best of Copyblogger:
8. Contently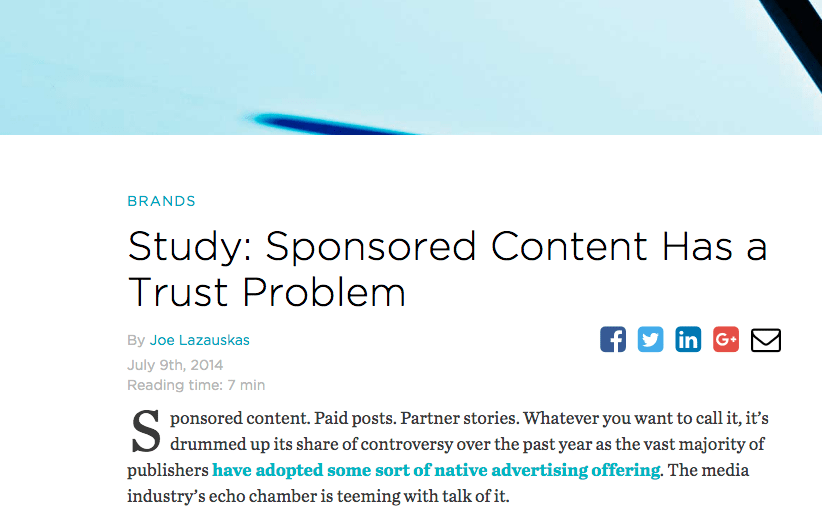 Contently is one of those content marketing blogs that's well-loved by brands and writers alike. Contently offers publishing and promotion tips for writers in the field, yet it's also a reliable source of information on strategizing, writing, and promoting results-driven content.
Best of the Contently blog:
9. Convince and Convert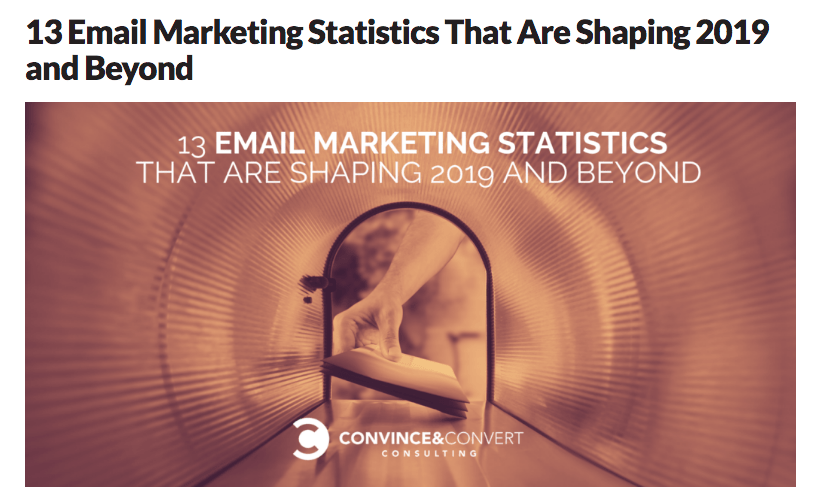 Market expert Jay Baer is behind Convince and Convert, so there's no surprise it's one of the most widely-read marketing blogs on the web. Baer's company provides strategic marketing and social media plans for businesses that need a boost. Convince and convert also offers personalized consultations for email, social media, content marketing, and reputation marketing.
Best of Convince and Convert:
10. Kapost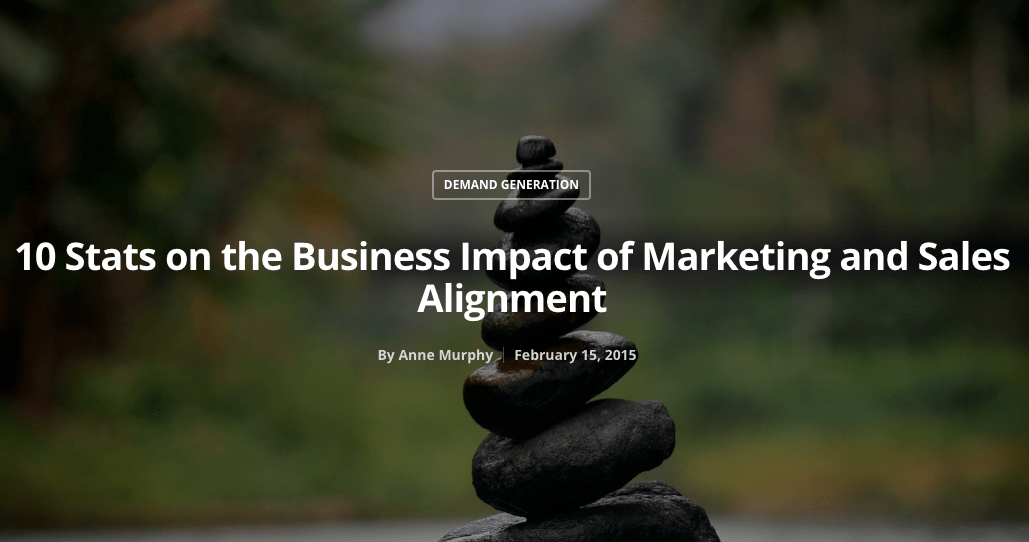 Kapost is one of those under-the-radar marketing blogs that people often miss. But don't make this mistake: Kapost is an excellent resource for understanding industry trends and best practices. As a provider of content operations management, they're no stranger to creating, managing, and executing sales-driven content.
Best of the Kapost Blog:
11. Gaurav Tiwari
Gaurav Tiwari is an educator, digital marketer and blogger from India. He covers all marketing areas, including digital marketing, email marketing, WordPress, SEO and more. He advocates on building online businesses that convert by using modern marketing tools.
12.

FirstSiteGuide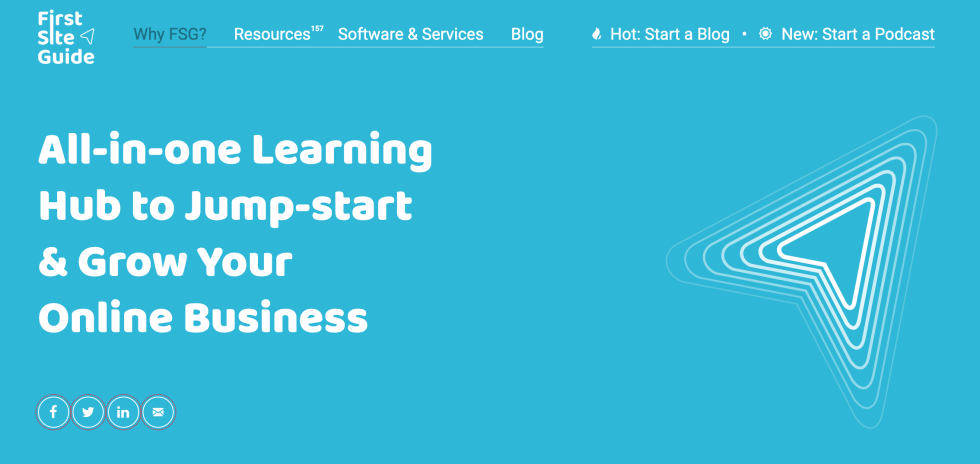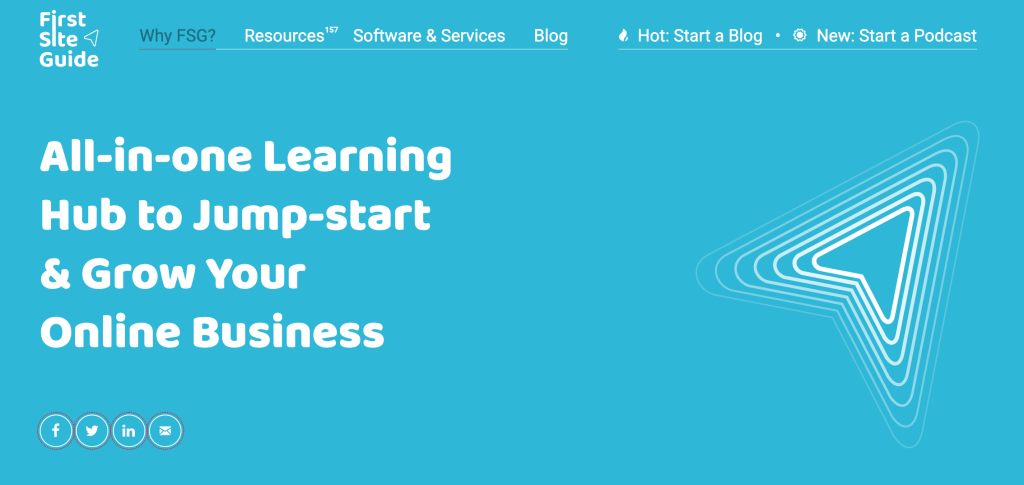 Since 2013, more than 10 million people visited the FirstSiteGuide website to seek information on how to develop an online business.
Whether you're just starting out or looking to expand an existing business, FSG got you covered.
Best of FSG's resources:
Search Engine Marketing Blogs
13. Ahrefs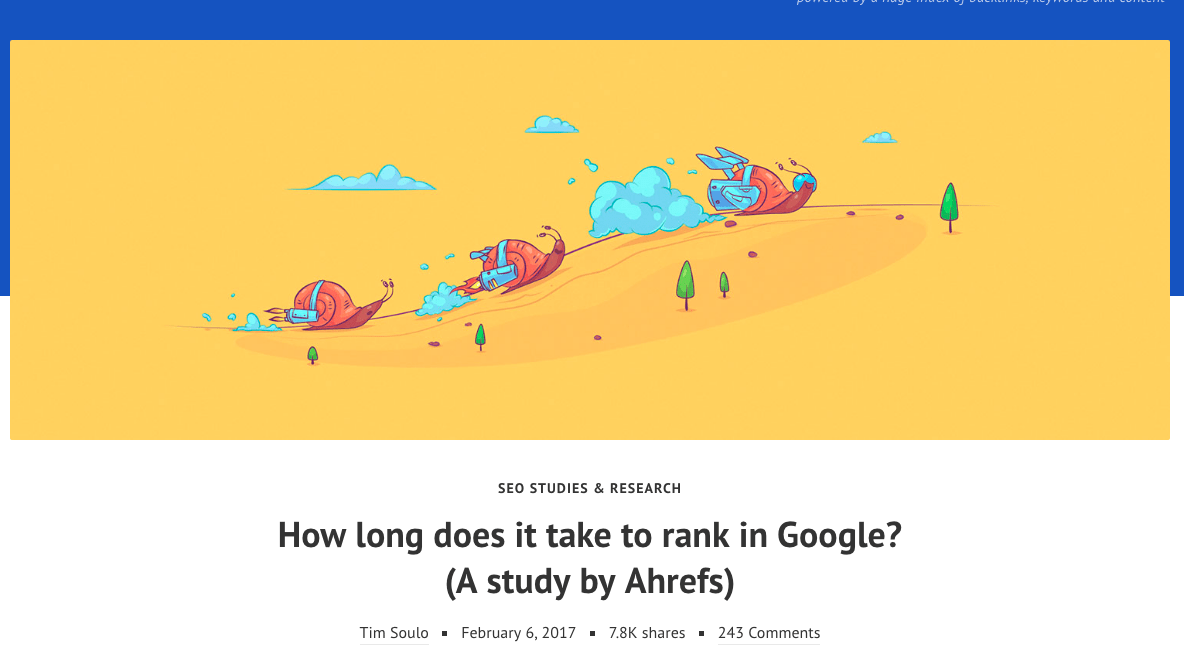 When you want to get better at SEO and marketing, Ahrefs is prepared to help. Ahrefs offers SEO tools and resources to help businesses grow their traffic, and it's one of the best blogs of 2021 because it's designed with marketers in mind. It takes a straightforward approach to the most common problems that industry-leaders face, all through a sense of humor. 
Best of the Ahrefs blog:
14. Moz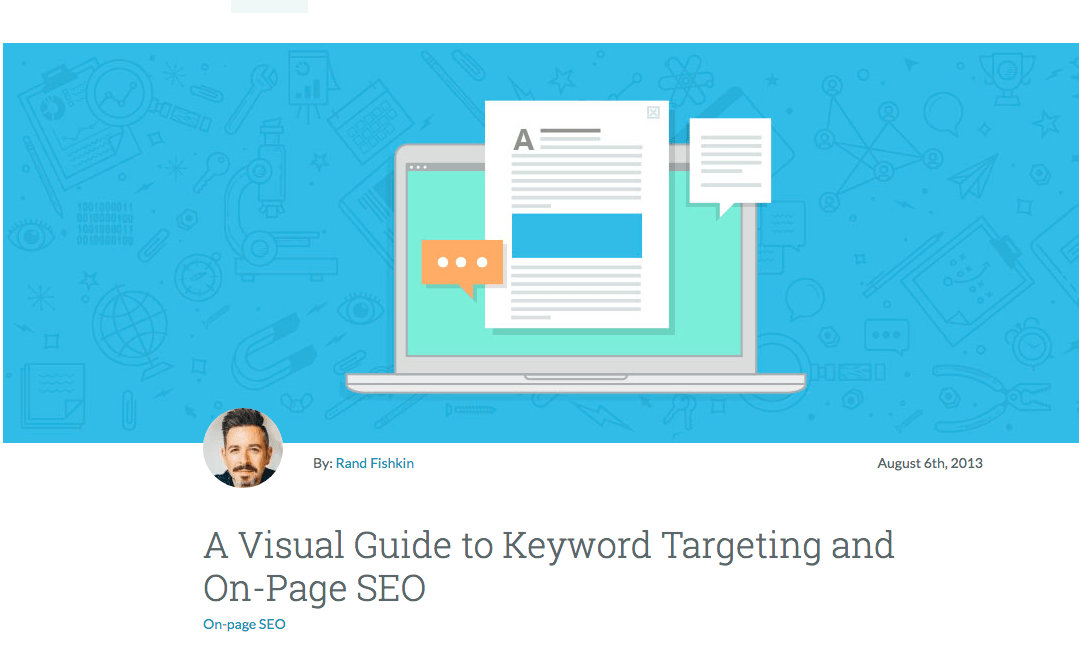 Business owners, marketers, and product experts all turn to Moz as one of their favorite search engine marketing blogs. Why? Because Moz does a great job demystifying SEO to make it an actionable tool that businesses can harness for their own growth. Moz offers a range of products for SEO research, link building, content marketing, and more.
Best of the Moz Blog:
15. Search Engine Land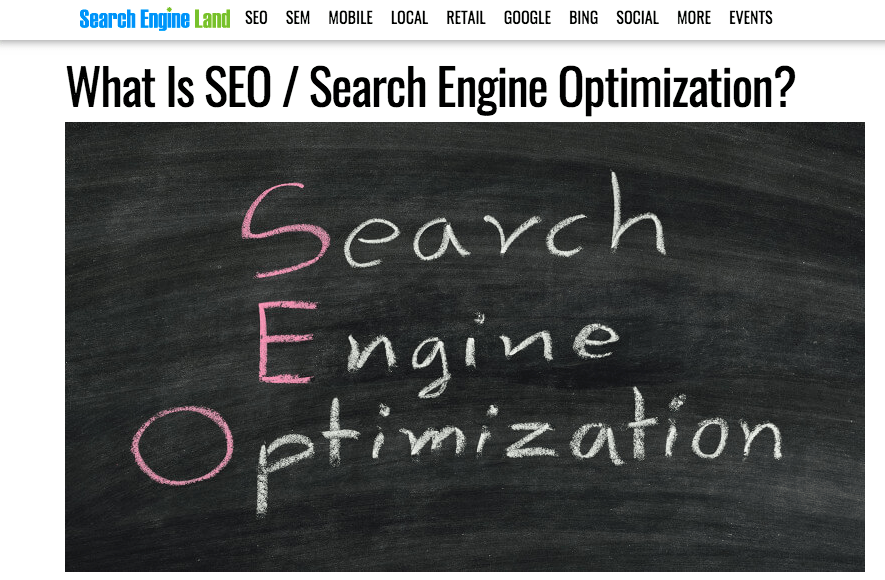 Think of Search Engine Land as a trusted news source, an industry influencer, and a helpful marketing advisor. The news and articles on Search Engine Land are separated by categories like SEO, SEM, Mobile, local, retail, and others. They also provide detailed, cutting-edge news on changes to Google, Bing, and leading social media platforms, so you're always one step ahead.
Best of Search Engine Land:
16. Search Engine Roundtable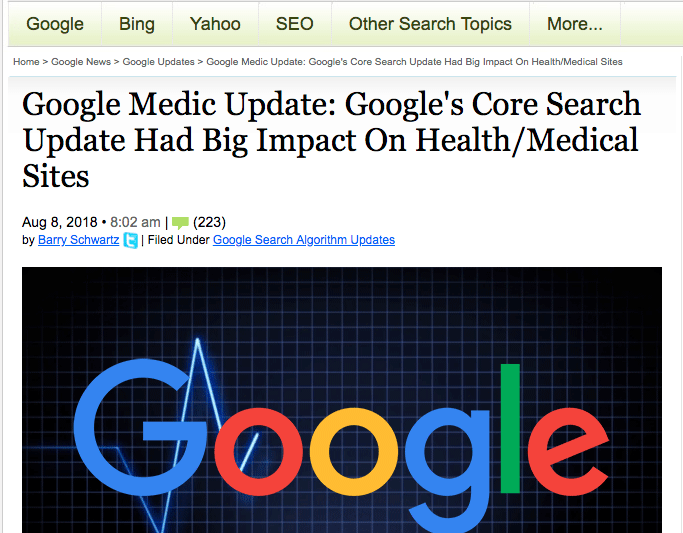 Search Engine Roundtable scours forums for the most interesting SEM conversations and unites them in a single place. This makes Search Engine Roundtable one of the more unique Search engine marketing blogs. Whether its changes to Google or new SEO tools, this marketing blog has its finger on the pulse of SEM news.
Best of Search Engine Roundtable:
17. Yoast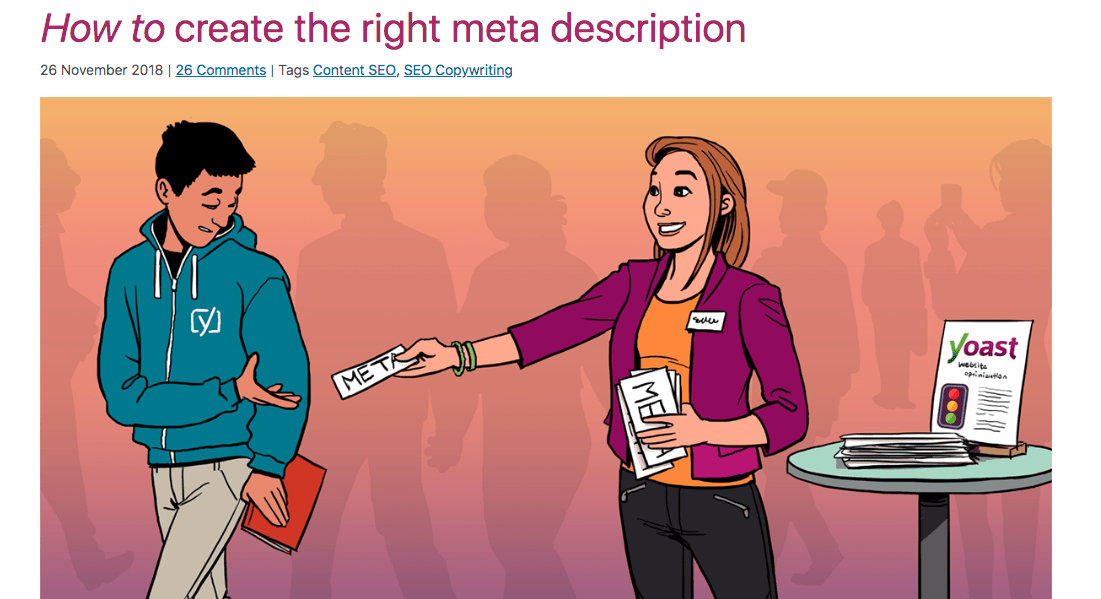 Content SEO, analytics, WordPress optimization: the Yoast blog has it all. WordPress users are likely accustomed to using the Yoast SEO plugin, as it's one of the best options available. The Yoast blog doesn't just discuss WordPress help, though. This blog is a leading creator of content about understanding your visitors and creating content that strikes a chord.
Best of the Yoast blog:
18. ShoutMeLoud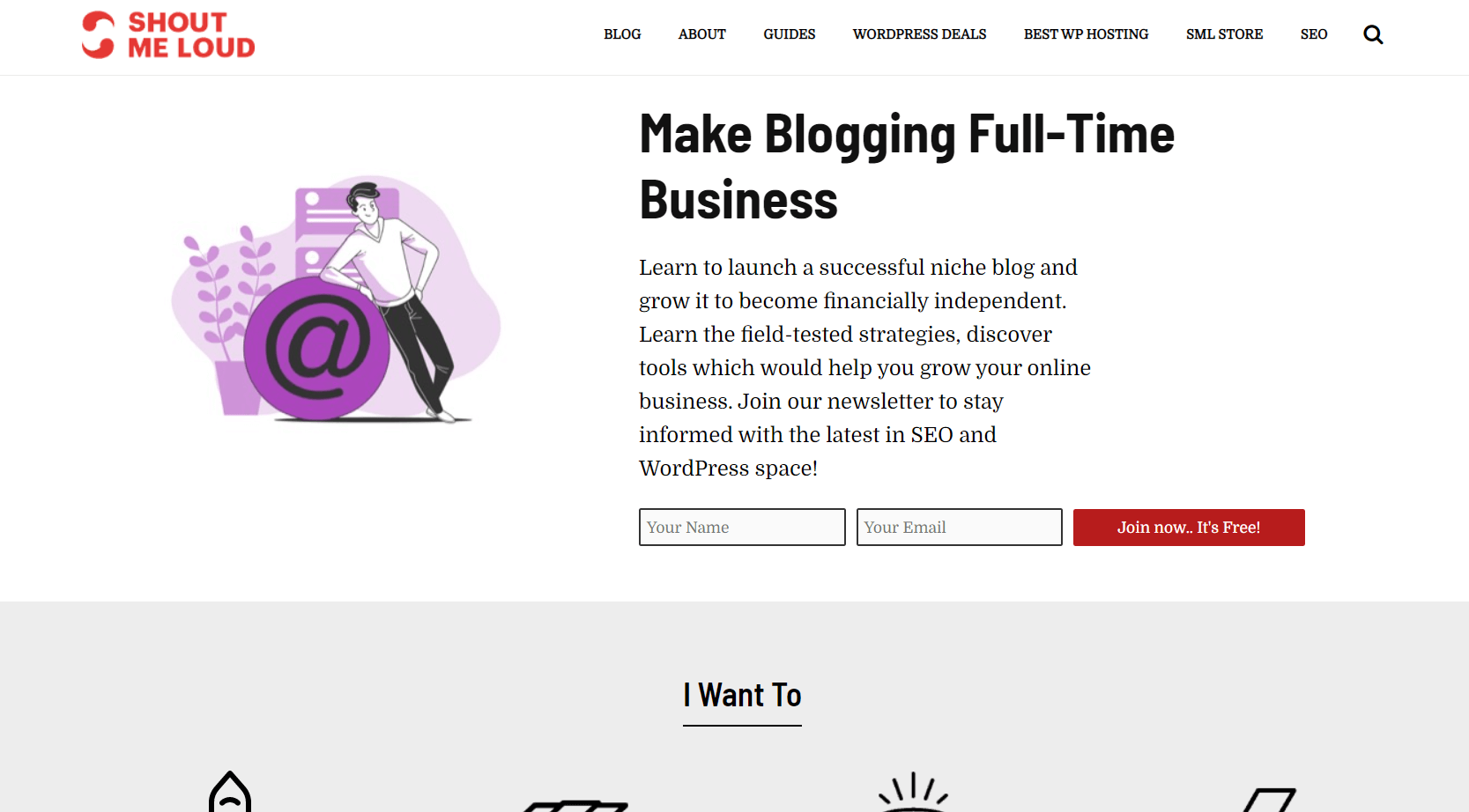 ShoutMeLoud is a renowned Indian-origin blog launched way back in 2008 by Harsh Agrawal, a seasoned blogging and WordPress expert. On this blog, you'll find some of the most in-depth, up-to-date, and transparent content on subjects like business blogging, WordPress SEO, social media, and affiliate marketing. From beginner and advanced guides and actionable tips to hosting recommendations, reviews, and deals — ShoutMeLoud is definitely a marketing resource worth checking out.
Best of ShoutMeLoud:
Product Marketing Blogs
19. HubSpot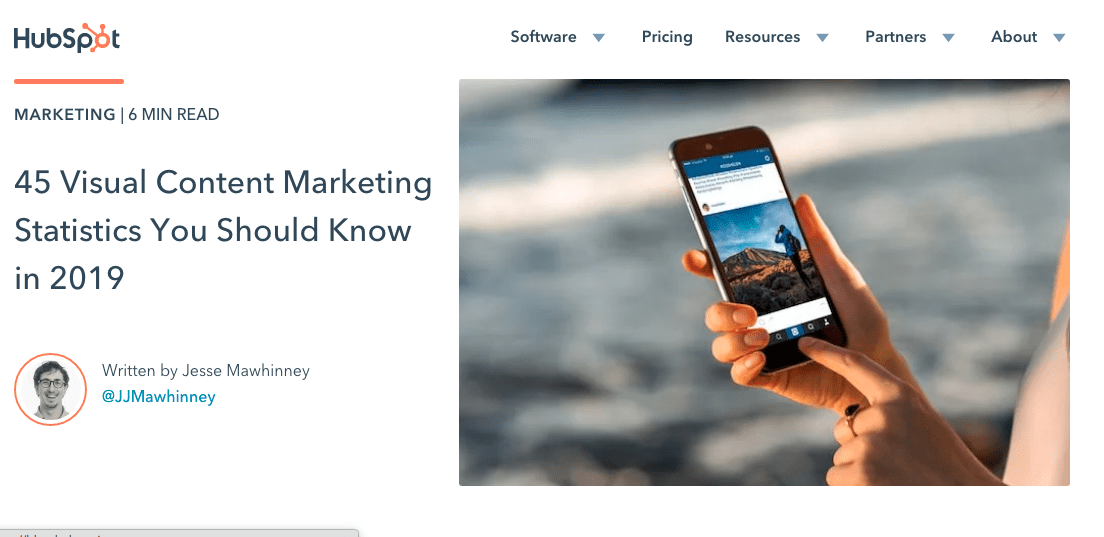 There's no denying that HubSpot is a leader in marketing information. It's one of the best blogs 2021 has to offer because of its industry expertise and cutting-edge articles. The HubSpot product is a marketing automation tool used by marketers and brands across the globe, and their blog effectively delivers at helping these experts do their job well.
Best of the HubSpot blog:
20. Neil Patel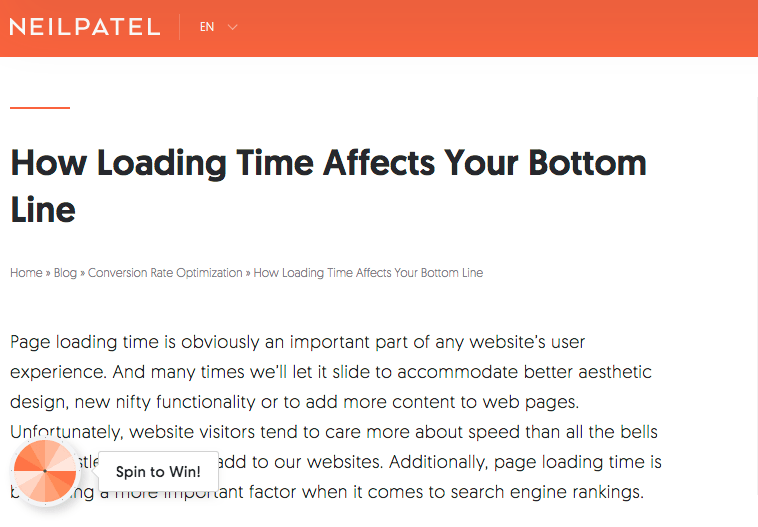 Neil Patel is a best-selling author, entrepreneur, investor, and marketing guru. He'll show you how to effectively market your products using a harmonious blend of email, SEO, social media, and display marketing. Plus, Patel's site has tools for SEO, A/B testing, and backlinking to elevate your strategy to the next level.
Best of Neil Patel's blog:
21. Business 2 Community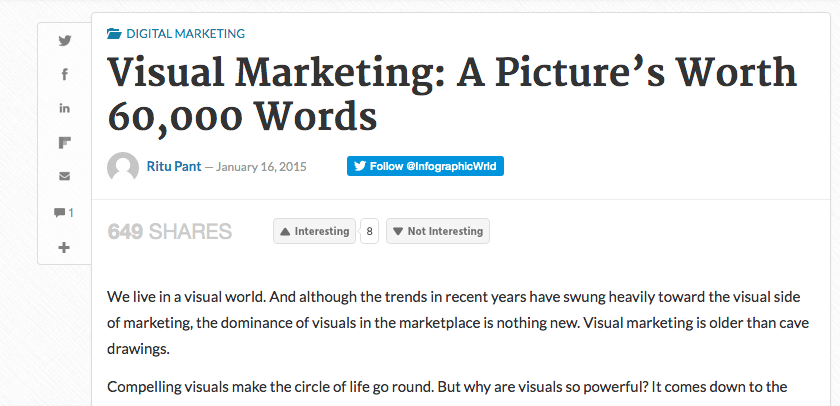 Want to create a stronger email list for marketing? Interested in using brand ambassadors? Business 2 Community provides the answers to these pressing questions and more. Like many other product marketing blogs, Business 2 Community keeps its audience updated on the most effective ways to position and promote products.
Best of Business 2 Community:
22. Orbit Media Studios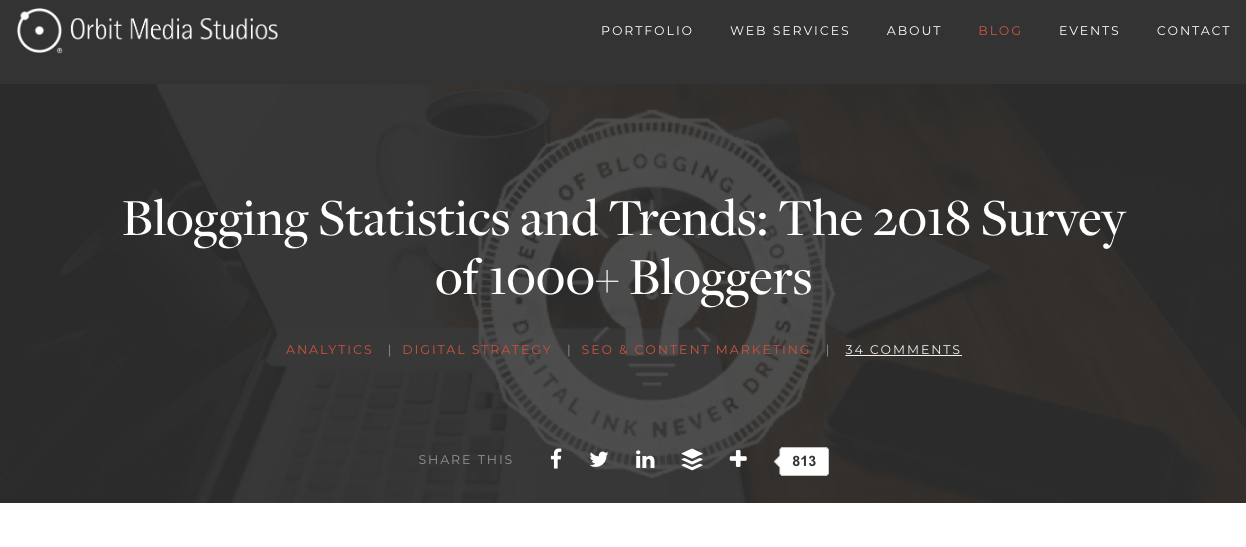 Orbit Media Studios is one of those product marketing blogs which has gained massive traction in the past few years. Orbit Media's newsletter is followed by over 16,000 people and counting. As a web development, design, and analytics firm, Orbit Media uses its expertise in the field to create actionable articles for marketers.
Best of the Orbit Media Studios blog:
23. GetResponse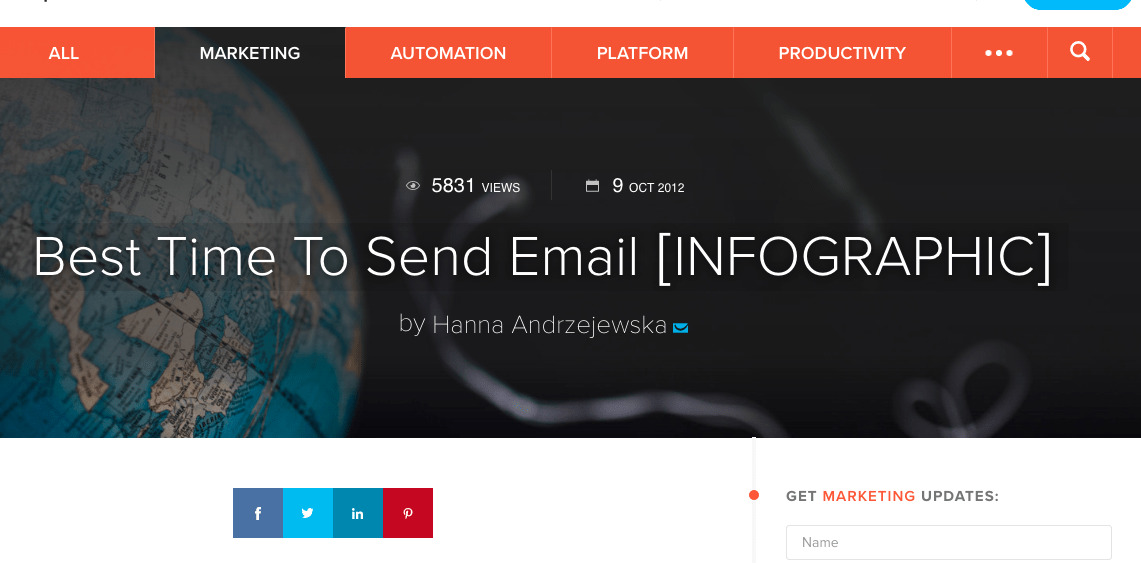 Lead magnets, Facebook ads, newsletters, oh my! GetResponse is a marketing automation tool that offers products for email marketing services, autofunneling, landing pages, webinars, autoresponders, and more. The GetResponse blog is chock full of tips and ideas to help you plan an effective launch and marketing campaign for your next great product.
Best of the GetResponse blog:
eCommerce Marketing Blogs
24. Elementor

Web designers and budding web creators flock to Elementor's blog in search of inspiration and useful, actionable design tips. Used by 6% of the world's websites, Elementor has become a thought leader in the world of web creation; those looking to get the most out of their website (including their ecommerce website) rely on Elementor's informative, comprehensive guides and tutorials.

Best of Elementor blog:
25. ReferralCandy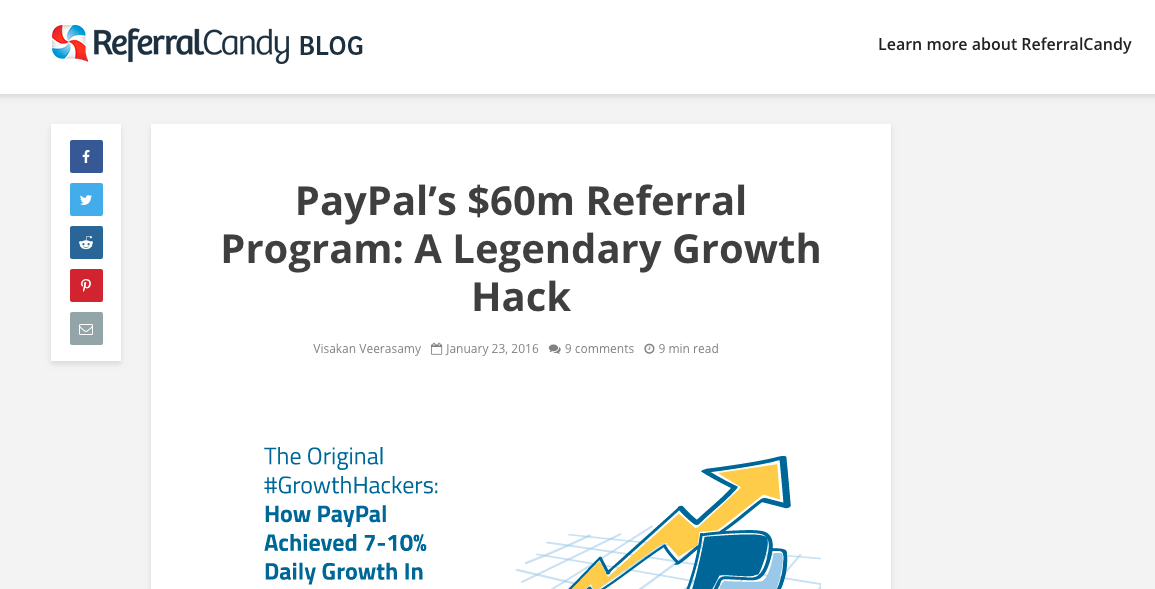 ReferralCandy is a leading source of information when it comes to referral marketing. If you've ever wondered how you can grow your word of mouth marketing through email, social media, and other digital tactics, ReferralCandy will help you immensely. This blog covers everything from optimizing your referral campaign, to mastering Facebook advertising, to understanding your customer lifecycle.
Best of the ReferralCandy blog:
26. Sumo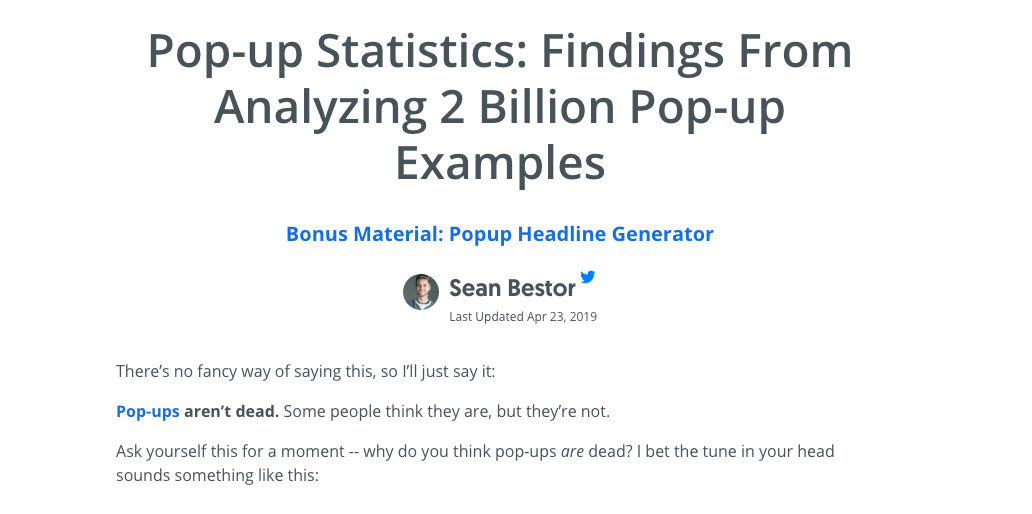 Sumo creates a suite of products that help business ecommerce shops grow their audience, market their products, and boost sales. The Sumo blog helps marketers learn effective tips for all aspects of running an ecommerce shop. From raising daily productivity, to creating value propositions that convert, Sumo has it all.
Best of the Sumo blog:
27. Shopify

With over 1 million stores and thousands of great apps in the marketplace, Shopify is one of the leading eCommerce website providers. There's no surprise that Shopify made our list of the top blogs 2021. After all, Shopify is one of the leading ecommerce website providers. Online retailers will find helpful information about small business marketing, product positioning, marketing, and sales all as it relates specifically to selling things in the digital realm.
Best of the Shopify blog:
28. A Better Lemonade Stand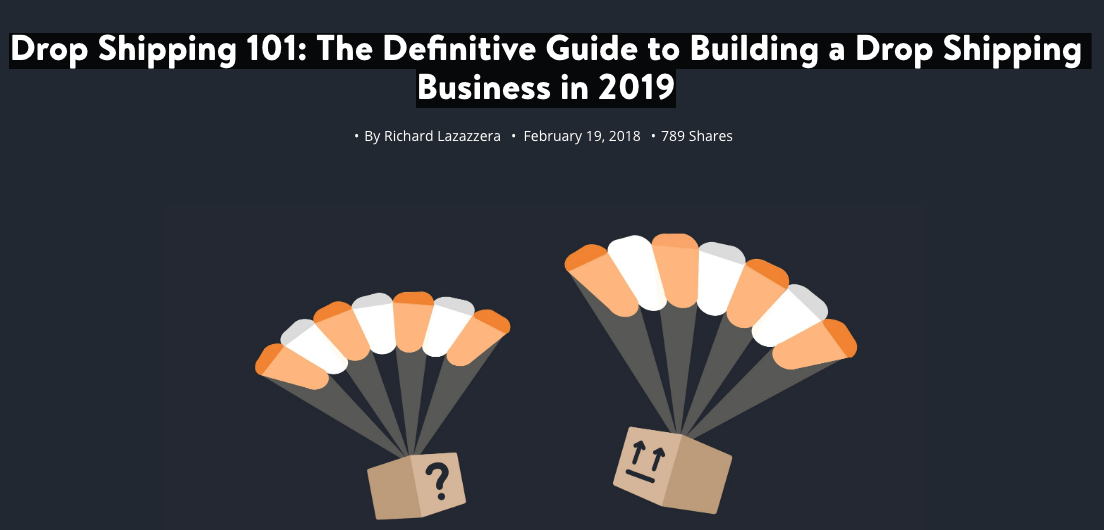 With A Better Lemonade Stand, readers get actionable marketing advice that feels equal parts friendly, helpful, and approachable. This ecommerce blog is aimed at helping entrepreneurs in all industries succeed. Whether you're starting a new clothing company, marketing your second round of paintings, or selling custom woodworking, A Better Lemonade Stand has tips for all of your creative and entrepreneurial pursuits.
Best of A Better Lemonade Stand:
29. eCommerce Fuel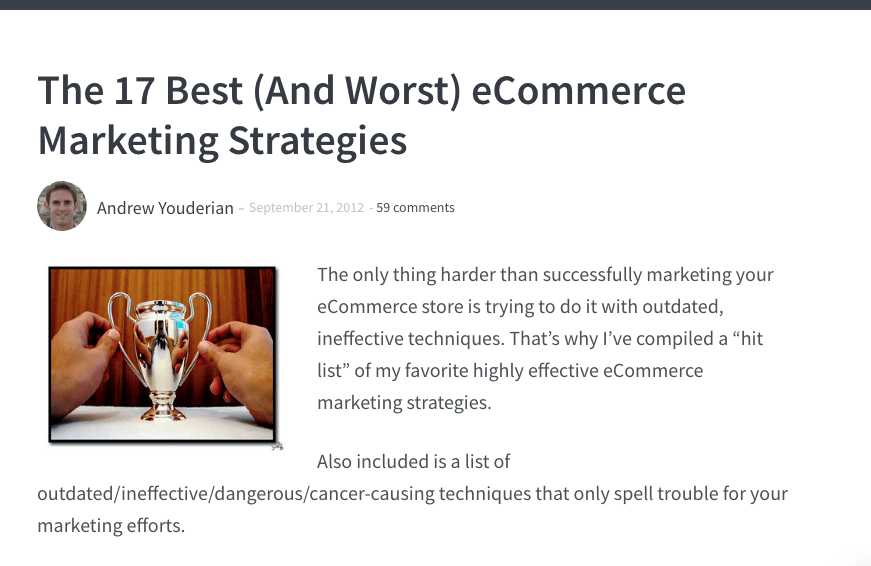 If your online store makes 6 or 7 figures, you need tailored marketing advice designed for the big leagues. That's where eCommerce Fuel comes in — they're one of the best ecommerce blogs for high-earning online businesses. Skip the basics and learn tactful, tangible marketing advice designed to help you maintain and grow your already successful store.
Best of eCommerce Fuel:
30. Right Inbox
Are you a heavy email user? Who isn't! Check the Right Inbox Blog out:
The Right Inbox blog offers marketers tips on how to improve their email productivity. The blog's most popular content covers emailing outreach techniques and best practices. The blog also touches on how to improve your email account with email signatures, greetings, and sign off tips for readers. The editorial team's aim is to educate readers on how to spend less time in their inbox and more time on pressing issues in their company roles.
Best of the Right Inbox Blog:
31. Nikola Roza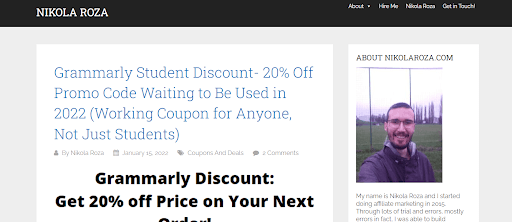 Going through the infinite amount of content that is the online marketing niche is a much more palatable and enjoyable experience when you have enough money to buy a tool or service your need, or to hire a freelancer or an agency to do a job for you.
But what if you don't have money to hire anyone, but you still want to succeed with SEO and build a profitable blog?
In that case, you need proven steps and tips from someone who's been in your shoes and knows how to get it done.
I'm talking about Nikola Roza and his blog Nikola Roza, SEO for the Poor and Determined.
From exclusive discount codes to tips on how to gain the last bit of value out of your internal link equity, this marketing blog is a great start for bloggers who're both hungry, and hungry for success.
Best of Nikola Roza Blog:
Wrapping up
Parsing through the ocean of marketing content online is much easier when you know where and how to start. Turning to these blogs when you have a marketing question about content, product, ecommerce, search engines or social media will ensure that you get the help you need and deserve.