While social media is an inherently collaborative medium, you'd be surprised by how often its "collaboration" component gets lost in the ether. Usually, somewhere between spreadsheets and eternal email threads while juggling multiple social media accounts. 
Social media collaboration can be further complicated by a lack of clear guidelines and procedures. And that's a shame because social media and collaboration sound like one of those inseparable duos, like a horse and a carriage, like that old song goes.
Don't worry, though – this article has you covered. We'll go through the conceptual stuff first and then address what exactly you should do so that your team achieves peak collaboration in social media. So let's get this ball rolling.
What is social media collaboration? 
Social media collaboration is the goal that all teams should aspire to, but so few of them actually build their strategies with it in mind. Let's see what this not-so-new concept is all about.
Social media collaboration definition
First, for the sake of clarity, we have to establish what we mean by "social media collaboration."
Social collaboration refers to the process wherein all the roles composing a social media team (design, copy, video editing, image editing, marketing, etc.) collaborate toward a common goal. That goal is to ensure that brands have a consistent, coherent, and on-brand presence on social media.
Of course, this is easier said than done. Team dynamics are, often enough, fickle beings that require constant attention. The more members a team has, the more unique personalities to manage. There are ways around this that lead to building a seamless workflow, but before getting into that, let's talk a bit about the benefits of social media online collaboration.
What is the importance of social media collaboration?
Social media marketing collaboration is important for several reasons:
Allows teams, whether physically distributed or otherwise, to share new ideas and feedback internally either on a social media strategy or upcoming campaign.

Makes it more comfortable for managers to coordinate projects.

Nurtures a culture of clarity, transparency, and accountability for all parties involved.

Eliminates the age-old logistical niggles of social media management.
How to ensure seamless social media collaboration
Now that we're past the what's, it's time to move on to the how's. 
As I've said above, achieving seamless social media collaboration is easier said than done. Social media teams have a lot of moving parts. 
However, in essence, it all comes down to creating a culture with collaboration at the center, with everything, from internal procedures to the smallest of day-to-day office minutiae, revolving around this. But enough with that sappy stuff, let's talk concepts.
Efficiency – addressing the root problem 
Before we go on – yes, I know what you're thinking. And I'm with you. The concept of "efficiency" in the context of the workplace (especially one as creative as social media) has been distorted and over-utilized to the point that it's almost lost its original meaning. But throwing "efficiency" into the pile of corporate buzzwords that we love to hate doesn't address the root problem. 
The root problem being that precious resources are being wasted through inefficient methods of working. These resources are time and talent. Time is wasted through tedious tasks and technologies (spreadsheets, mockups, emails) that just can't keep up with our industry's fast-moving pace. Sometimes, it's also spent on problems that could have been solved such as laggy software and issues with communicating and exchanging files.
This is where investments in technology are necessary: reliable collaboration tools that function smoothly, software that supports team communication, and file sending protocols that ensure reliable file transfers. Talent, well, you know that old saying: one spreadsheet a day keeps the talent away. Or something like that.
Command center – where it all starts
Creating a command center is a good starting point. Think of this command center as a physical building built on top of guidelines and processes (we'll address these later). The guidelines and internal processes are your foundation.
Automation and unification – sounds fancy, but hear me out
Second, automation and unification. Repetitive tasks and communication bottlenecks should be the first targets of automation – emails and raw data gathering, for example. Focus on the tasks that can be automated without affecting quality; in short, avoid the ones that need human input. Like, for example, writing this article (even though it might read like it sometimes, I swear I'm not a robot).
Content publishing logistics – super not fun
Another mindless task that many marketers still have to do manually concerns the logistics behind content publishing. Copy-pasting content from one document to a social media platform. Rummaging through endless email chains for that one visual. Looking for that one piece of copy that Sonia from Content had written and stored in some dusty Google Drive folder months ago without giving it a single thought.
For this, a solution such as Planable can do wonders to your sanity and help you focus on what truly matters – creating content. We'll get to this later, though.
Clarity. Visibility. Transparency – the stuff that keeps things moving 
Sounds almost like a mantra, right?
The reason why I decided to lump them all together in a single section and not address them separately was that they are inextricably linked. Clarity leads to visibility, which, in turn, supports transparency. They connect so neatly that it makes me almost hug the screen.
But why are they so important? Consider this – Planable's report showed that:
75% of brands and 71% of agencies use documents to communicate and share work.

3 out of 4 in-house brand teams and 1 in 2 agencies communicate via chats. 

69% of brands and 90% of agencies use emails to communicate.
Nothing wrong with that, right? Well, the thing is, in a field as creative as ours, these environments more often than not, lead to miscommunication. And in our world, efficient communication can mean the difference between everything going smoothly and having to explain to your clients why their feeds are suddenly filled with raccoon videos (not my fault). 
So, how does one ensure clarity across all marketing departments? It requires a twofold approach (don't worry, I'm almost done with the concepts):
Access to assets.

It's safe to assume that we've all had to wrestle with the lackluster organization of assets and documents at some point in our careers.

For social media collaboration to work, marketing teams need easy access both to vital company information as well as valuable learning assets – such as newsletters, trade journals,

social media blogs

, and so on and so forth.

Informational clarity. Everything from brand to business information needs to be communicated. An eagle eye's view of the shop will help social media marketers finetune their strategies and get the most out of their social media initiatives.
Why are these two aspects important?
Because they sit at the core of what social media collaboration is all about. Informational clarity means that marketers have all the right collaboration tools and information to do the best job possible. It is all about transparency and sits in total opposition to the "on a need to know basis" information-sharing policy that many companies still hold onto. 
There's also a third concept that I intentionally left for last, and it refers to output.
More specifically, how our work, which is incontestably visual, is presented in the least visual way. Yes, I'm talking about spreadsheets again. And presentations. And, you know, Planable is everything but that, 'cause you can preview your stunning and engaging content as it would appear in the wild.
4 steps to achieve effective social media collaboration
Let's talk logistics now – more specifically, all the tangible things needed for social media collaboration to work. Before I forget: each section will be accompanied by a small addendum clarifying how Planable can help you in those cases. Fun, fun, fun. Let's start:
Step 1. Define roles, responsibilities, and all that jazz in your social media teams
The first order of business is assigning roles. While no social media team is like the other, you can use the following team composition as a starting point (plus, it's pretty much industry standard):
Copywriter

Designer

Video editor

Marketing specialist

Marketing manager
The more straightforward and clearly defined the composition is, the easier it will be to ensure that:
Tasks and assignments are equally distributed throughout the team (while also maintaining a balanced workload of individual responsibilities).

Team-wide accountability and ownership of all projects.

Someone is responsible for ensuring that the messaging is on-brand.

All social networks get an equal amount of attention*.
***With Planable, you can schedule and collaborate across social media platforms like Facebook, Instagram, Linkedin, Twitter, and Google My Business. Be sure that your messaging is consistent and on-brand regardless of the specificities of each platform.
Step 2. Establish procedures and guidelines within your marketing team
A guideline should serve the roles of a guide, rulebook, and survival guide (cause we know how dramatic things can get on social media), all at the same time.
More specifically, social media guidelines should serve the following purposes:
Training guide for new members of your team.

Make it clear who has to take over someone's responsibilities and tasks if said person is out sick or on vacation.

How specific situations  – say, a PR crisis spawned by a typo* – should be handled.

A full list of tools, assets, and where to find them. 

A comprehensive process for creating campaigns by type. 

Up-do-date research on untapped social networks.
If you're dealing with a backlash to a campaign or a poor review:

– take the high road, apologize or make amends when possible

– stop the campaign if it has been deemed as too insensitive

– do some damage control by assessing the negatives responses online with social listening

– don't ignore the criticism: create a corrective campaign or approach the angry reviewer with a new incentive to love your brand (a coupon, a replacement product, etc.). Mend those bridges!

– Move on.
Vivien Garnès, Cofounder & CEO at Upfluence
*** Planable's comprehensive, multi-level approval process reduces the risk of accidents drastically.
Step 3. Create a social media style guide 
A social media style guide should be the proverbial glue holding your entire social media team together. The thing that keeps everybody on the same page* ensures that all team members are pushing in the right direction*. I could whip up three other fancy ways of saying "social media style good," but I think you understand what I'm saying.
While there is no one way to go about creating a style guide, there are a few essential things that all of them should cover:
Brand tone and voice
Is your brand energetic? Sarcastic? Down to earth and serious? Whimsical? Figuring out the personality of your brand is essential, as each syllable and emoji should support that. 
Posting guidelines
How do you introduce new content? Do you tease it, or are you more a "hey, look what we did for the past few months" type of brand? What kind of content will you share, only OC, curated, or a combination of both? What % of that content should be promotional? 
Image (visual guidelines)
What fonts and colors will you use? How about logo positioning and size? Oh, and there's also the problem of maintaining visual consistency across platforms. Figuring these things out ahead of time will save you (and your poor graphic designer) a ton of headaches.
Hashtag policies
Like George Orwell once quipped in his seminal book on social media marketing, "All hashtags are equal, but some hashtags are more equal than others.". While Orwell does make some interesting points there, what he omitted to mention a full 60 years before the invention of social media is that a hashtag is only as good as the strategy supporting it. 
Sure, hashtags can vary from campaign to campaign, as well as the platform. Well-placed hashtags can propel your marketing campaigns to Twitter stardom, while on Facebook, they are utterly useless. But it is good practice to establish a set of clear on-brand hashtags that can be used regardless of the situation.
Though close, a social media style guide should not be confused with a branding style guide:
A brand style guide is, at the most basic level, the document that outlines how you'd like your brand to be presented to the world. And yes, it's vital that your guide include framework for visual identity: logos, color palette, typography, imagery, etc.
Sean Felton, Community Marketing Coordinator at Brandfolder
In terms of developing a solid social media strategy, Kabrina Adams put it best when they said:
My most effective method on social media is bringing as much of me in my content in a curated way that people resonate with or find entertaining.
The social media team can use a social media monitoring tool to keep track of all the different platforms and monitor what people are talking about and how often they post on social media platforms. This allows them to make sure that their posts aren't going unnoticed or unfollowed.
*** Planable's shared workspace helps social media teams collaborate in real-time and store their assets in one, easy-to-access place.
Step 4. Plan your next social media campaign in a social media calendar
I don't know about you, but whenever I think about social media collaboration, "calendar"* is the first thing that pops up in my mind. Not those dusty old things that your grandparents used to plan their vacations – I'm talking social media calendars.
In case you need a refresher, here are a few reasons why every team that aspires to flawless social media collaboration should use a content calendar:
It helps teams identify flaws in their strategy and improve on them.

It's time

and

cost-effective.

Helps with posting consistency.

Reduces the risk of missing important events. 

Gives teams breathing space to focus on creating content.

Offers a bird-eye overview of any social media campaigns, from influencer campaigns to product launches.
*** Planable's sleek and visually appealing calendar view allows you to plan and schedule your social media campaigns ahead of time with just a few clicks. Do you have to make some last-minute changes to your posting schedule? No problem – simply drag and drop your post from one slot to another.
5 essential social media collaboration tools for the savvy social media marketers
1. Planable –  the best social media collaboration tool
I think it's safe to say that, in terms of social media publishing software, marketers today are spoilt for choice. Social media collaboration on the other hand… not so much.
This is where we come in to help you. Planable is a social media collaboration software designed around one simple principle: booting the tedious, day-to-day inconveniences of social media marketing out and allowing the fun things (like, you know, creating content) to blossom. And to encourage social media collaboration, of course, which is the topic this article addresses, let's not forget.
Here's how Planable can help you achieve flawless social media collaboration in your team or marketing agency:
Shared workspace – forget about lone-wolfing
Planable's workspace is the quintessential social media collaboration feature – one place where teams, clients, and stakeholders can collaborate in real-time, hassle-free. 
If you're juggling multiple brands, here's how our workspace can help you collaborate better with your team and in a cost-effective way:
Create and set up appropriate workflows for each team. 

Organize and categorize your posts with labels. 

Invite relevant team members to each brand and sub-brand.

Store and share media files, visuals, and other assets in our media library. 

Group pages of each brand you manage to avoid any logistical mix-ups. 

Set up timetables for posts – instead of selecting a date and time for each post.
Multi-level approval process – mistakes are a thing of the past
Approval. Sounds like something out of the handbook of a bureaucrat, right? You wouldn't normally associate this fancy word with social media.
Well, not here, 'cause our approval system can be the only thing keeping you from cleaning up your brand's feed during the weekend. No double posts, no accidentally wishing your grandma happy birthday from your client's social media accounts. 
Basically, you and your team can set up multiple approval workflows with multiple people, which are as follows:
None

. For small teams that don't require any failsafes. 

Optional

. If the approver is out buying ice cream for the whole office, they're somehow cut off from the internet, and a piece of content needs urgent approval, you can go ahead and do it. 

Required

. You have to wait for them to come back to the office to approve it. Preferably after having eaten the ice cream, and ideally, not over the laptop. Take care of your devices, folks. 

Multi-level.

Assign stakeholders to multiple approval layers. When a stakeholder approves a piece of content, it gets pushed forward in the approval workflow. Sorry, I was out of ice cream jokes.

Scheduling – never miss out on Star Wars Day
If you want to stand a chance in this competitive social media landscape, there's a need to be consistent, add a personal touch to your content, and sprinkle some team-wide marketing efforts in this direction. Oh, and planning your posts ahead of time also helps.
It would be a shame for your team to put so much hard work into a piece of content only to post it at the wrong time or, god forbid, forget about it. 
There are several other ways your team can benefit from scheduling posts ahead of time, apart from the obvious perk of not having to worry about filling up your calendar. 
Scheduling is the ideal way to create, develop and maintain the brand story. Moreover, it's great for fan retention and loyalty – because it gives your existing audience something to look forward to.
Feedback – we all love it, and it helps us grow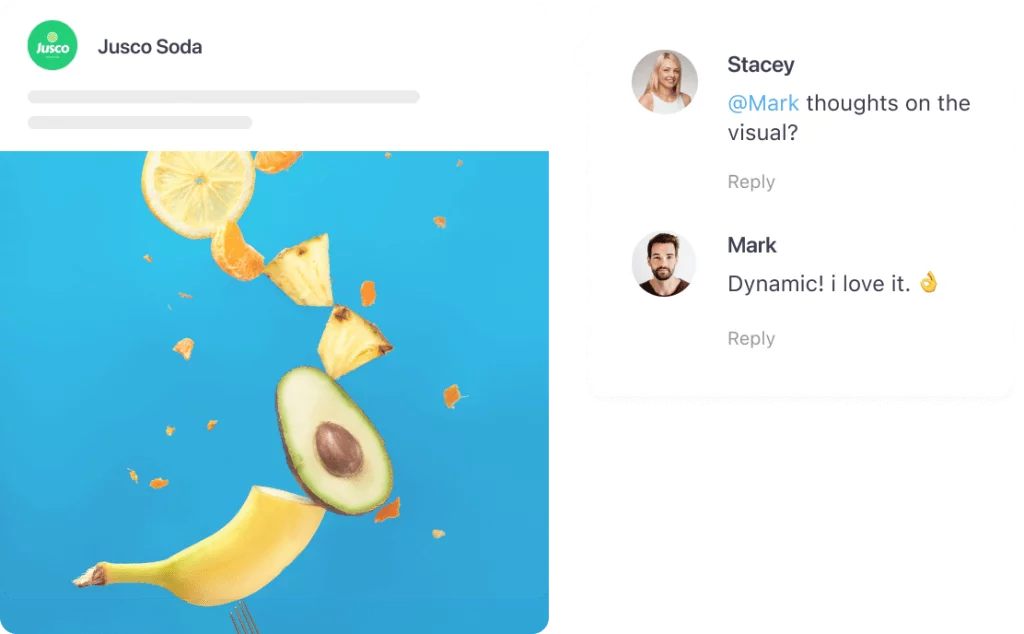 You'd think that creatives have a complicated relationship with feedback. After all (and sorry for sounding overdramatic), how can one not pout a little when someone's systematically dissecting the piece of content they poured their heart and soul into?
In reality, feedback is the core of any creative endeavor and, by extension, of social media collaboration. The more constructive feedback you receive, the better and faster you'll get.
And Planable is here to facilitate this essential process through our intuitive feedback system:
You can reply to comments and solve feedback in a matter of seconds. Whether via emojis or text, it's up to you.

Feedback is easy to find because it's displayed right next to the piece of content that requires the team's attention. 

Keep your team members in the loop by attaching assets, files, and whatever strikes your fancy in the comments.

Choose who can see certain pieces of feedback. Differentiate between team members and stakeholders by selecting the appropriate settings – use a 

meeting note app

 to leave internal notes for your team and make comments visible to stakeholders.
2. Notion


At its core, Notion is a note-taking platform, but it's so much more than that. Think of a Wikipedia-style platform combined with Google Docs and physical agenda, all in one place. Its intuitive interface makes it perfect for any tasks of varying degrees of complexity, from planning years-long social media campaigns to note-taking and anything in-between. It's a solution designed with collaboration in mind.
3. Canva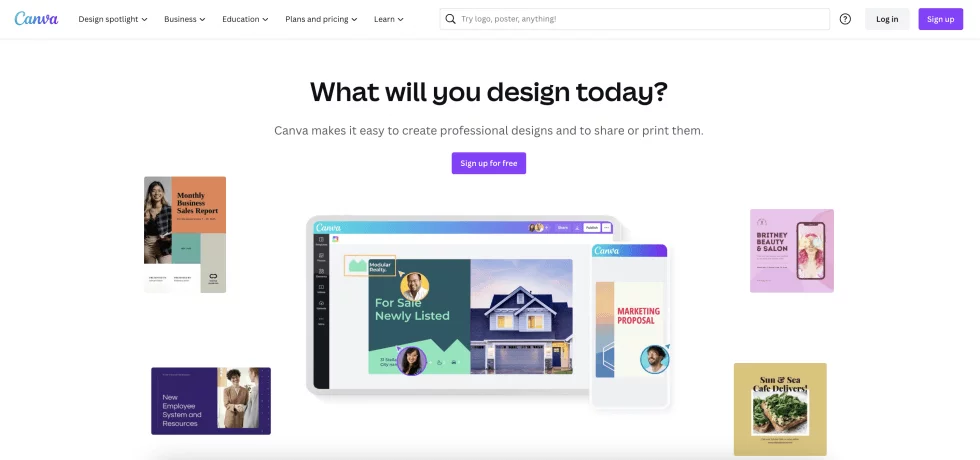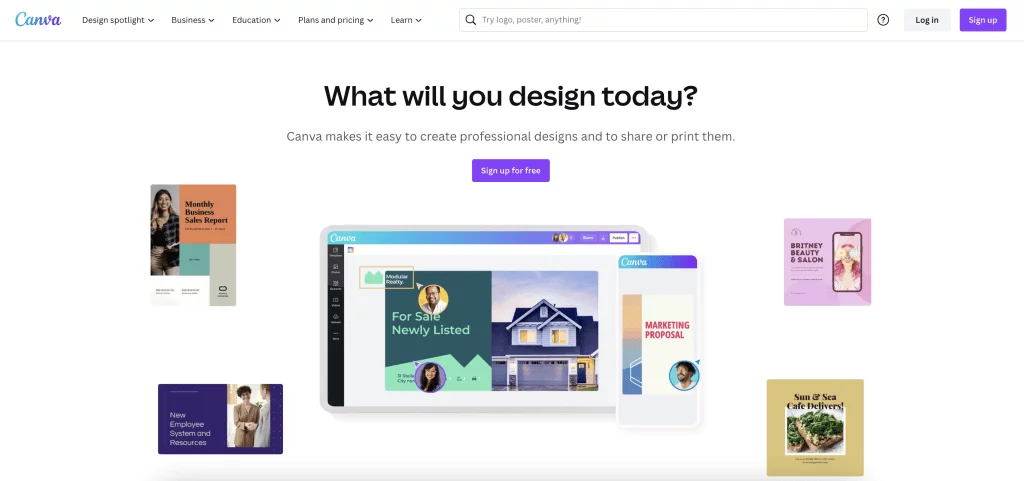 Visuals are important for social media marketers, probably now more than ever. Since design workflows usually require a lot of back-and-forth communication between team members, Canva virtually eliminates the middle-man and proposes a more collaborative way of working. 
Canva is designed around a "drag-and-drop" philosophy, offering tons of templates and mockups, making it easier than ever for designers to collaborate and keep up with the fast-moving realm of social media.
4. Descript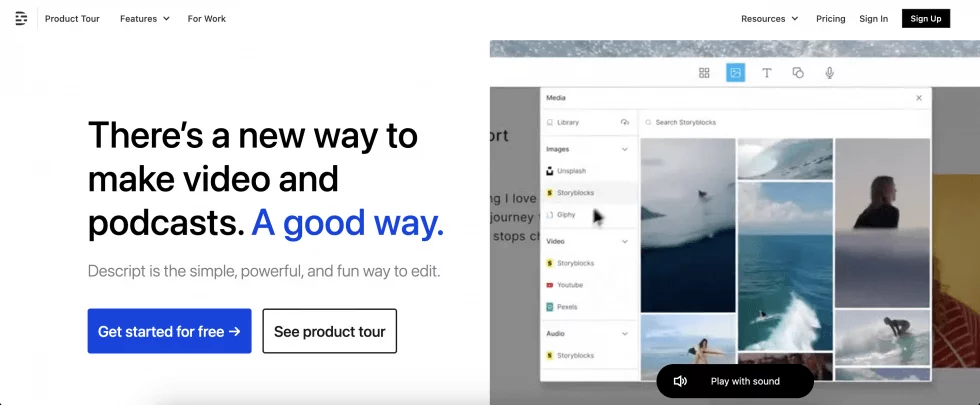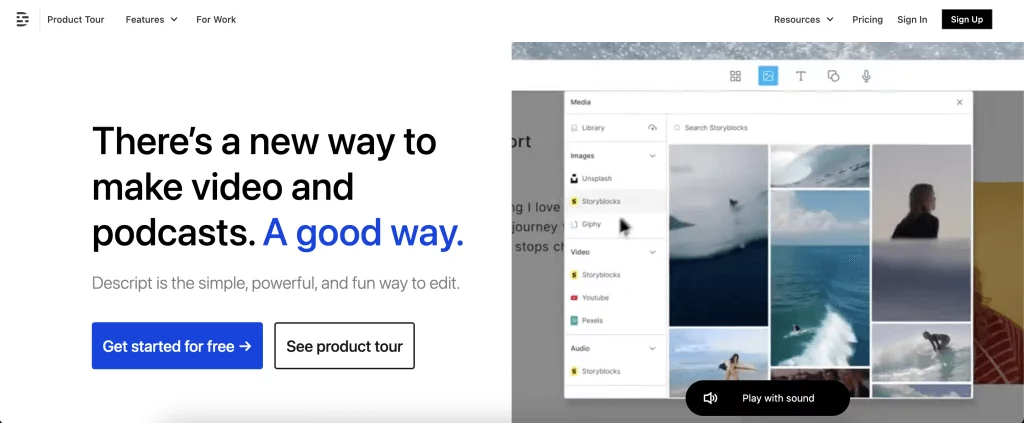 There's a still prevalent misconception that podcasts are mostly one-man-shows. But many people would be surprised how much work actually goes into a podcast, especially on the production side.
I'm talking, of course, about audio editing. Like, any kind of editing, the more eyeballs on it, the better the result. Descript is built around collaborative audio editing with its shared workspace where team members can jump in at any time and edit to their liking. 
Descript also sports an advanced algorithm that scans audio files and transcribes them into text. Confusing audio tracks, begone – editing audio is as simple as deleting a few sentences.
5. Colorcinch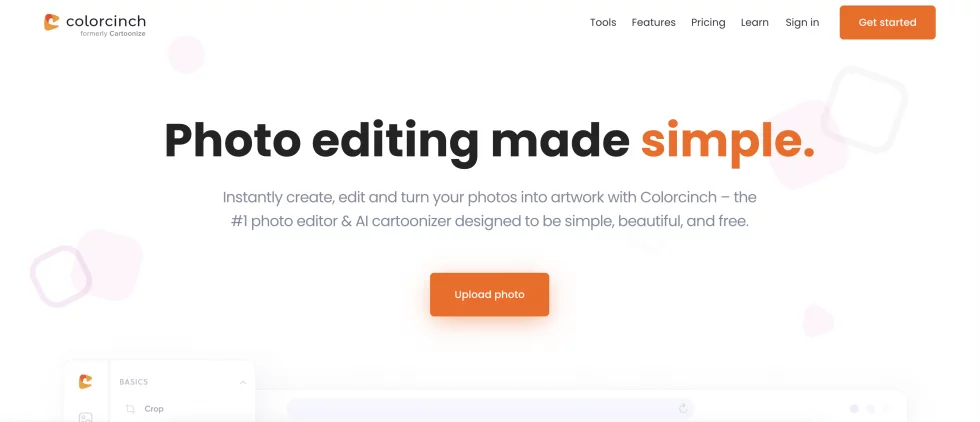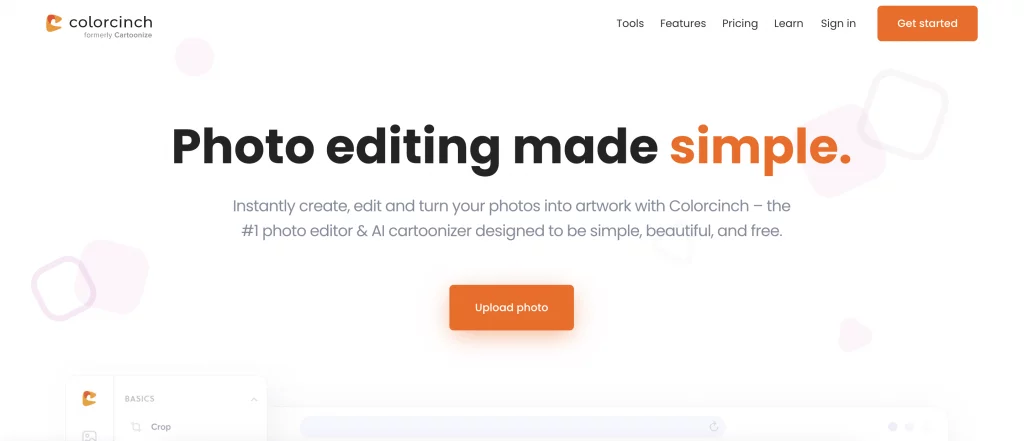 Engaging visuals should come along with your social media posts. Colorcinch is an all-in-one design tool that lets you craft engaging graphics. The tool comes with an incredible collection of hand-picked creative assets and AI-powered photo effects & filters that are adjustable.
You can crop, resize, enhance your photos and make their colors pop. Inside Colorcinch, it's all intuitive. You don't have to be a pro. With just a few clicks, you can have your personalized artwork or design that's social media ready.
Wrap up 
And that's a wrap. Throughout the years, social media collaboration evolved from this abstract concept to something tangible and measurable. And social media collaboration tools have become indispensable for marketers and brands, empowering them to efficiently manage their online presence and engage with their target audience effectively.
And what better way to exercise and maintain this way of working than with Planable? It's free, by the way – so go check it out.