After so much educational and helpful content, we thought we all deserve some laughs. So in an effort to make your day, we rolled up our sleeves and searched the internet for those tweets that just keep us thinking: "how? How in the world did that get to be live?".
Oh and the best part? Let's not forget that behind any good or bad brand tweet, there's a human. So we went beyond brands this time and just embraced the wonders of social media.
The 'Did you just say that out loud' IHOP Moment

We're not entirely sure what the social media team from IHOP was thinking when they wrote this very inspired and 'dude-like' copy, but they hit the publish button.
We know they wanted to be hip & cool, but clearly, they tried a bit too much. What happened next is obvious—they fell flat on their GREAT face.
The one with the inappropriate landing

Any quick writer knows – CMD-C-CMD-V sometimes disappoints. But, you should always check what pops up after the quick move. Especially if you're tweeting for US Airways. And even more so if you've recently copied a particularly-inappropriate image.
The employees who wouldn't let go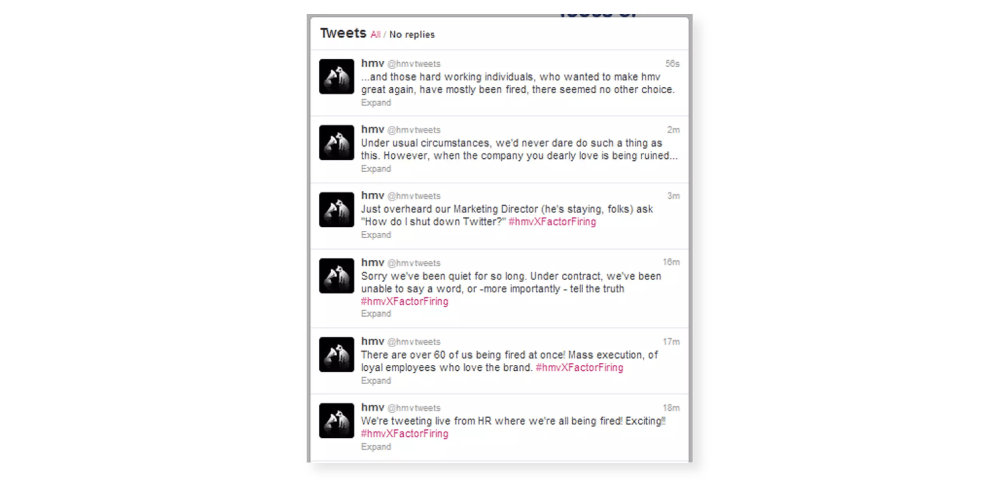 HMV apparently decided to gently let go 190 employees… who wouldn't go down without a fight. It was as if we were there because one particular employee took over @hmvtweets Twitter account and started live-streaming the event of "mass execution" as they call it.
Someone did step up
to take the blame (or credit) for the 'information campaign'.
The 'just-a-tad-too-happy' tweet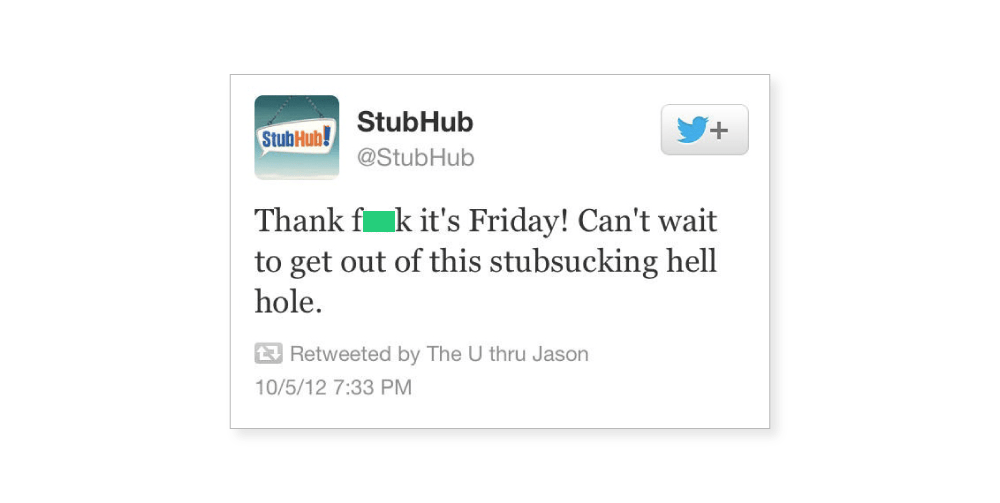 The whole 'happy it's Friday, miserable it's Monday' movement has been going on for quite a while now. People understand it, relate to it and share it. But sometimes, they relate to it a little too much and they get just a bit too eager to share… with the wrong crowd.
It's what happened to StubHub a long time ago. Good news is that most probably the miserable employee didn't dread the following Monday.
The 'Ronald vs Donald' showdown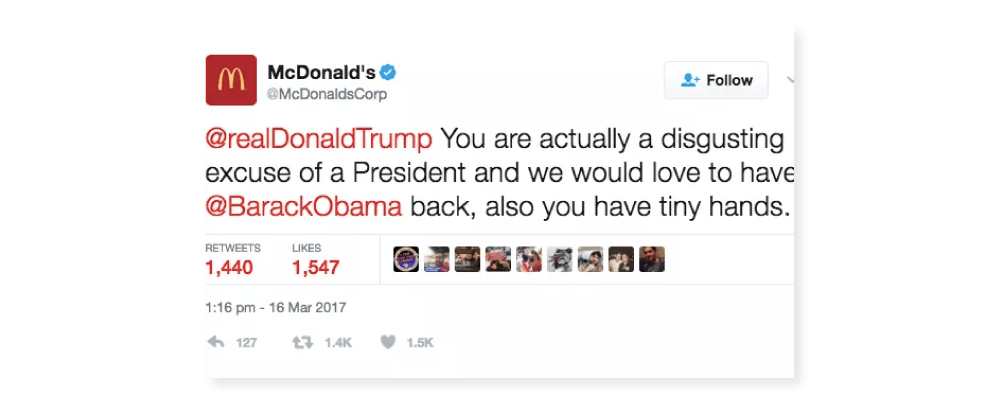 Apparently, McDonald's Twitter account was hacked and this is how it happened. We've got to hand it to the hacker though, they were pretty inspired. McDonald's being one of Trump's favorite brands, they hit him where it hurts.
The one where MTV tries to be funny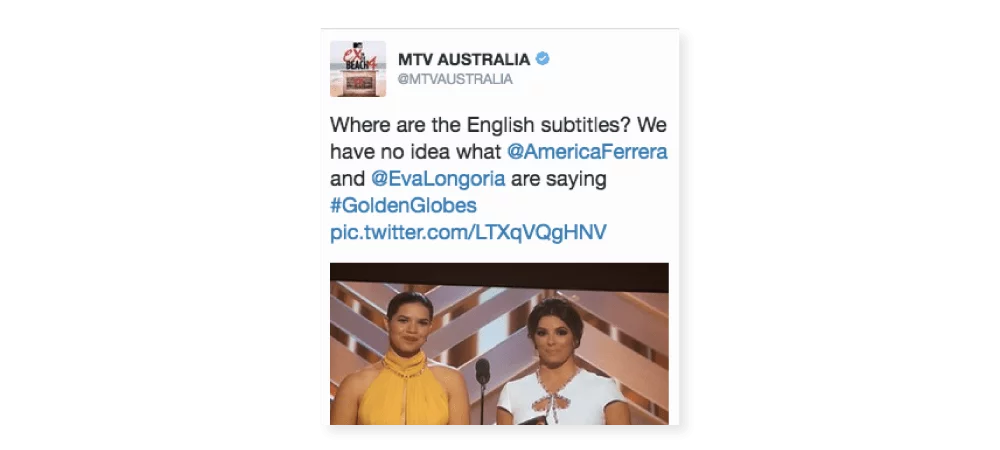 During the Golden Globes, MTV decided they would try out a joke and claim they can't understand Eva Longoria and America Ferrera without english subtitles. While there's nothing wrong with a brand trying out the funny tone of voice, take another look at Wendy's textbook.
I'm sorry MTV but you really didn't think this one through.
The 'thanks-to-the-hurricane-we-can-shop' incident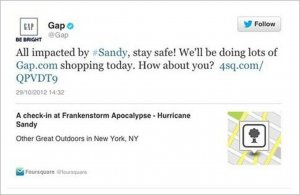 As a marketer myself, I understand, there are times where we'd do anything to link our brand to…well… anything. But hurricane Sandy was not one of those times, Gap. Not the time to encourage people to shop online. More likely, the time to try and help or let your social media be silent for a tiny bit.
The 'Detroit-can't-drive' tweet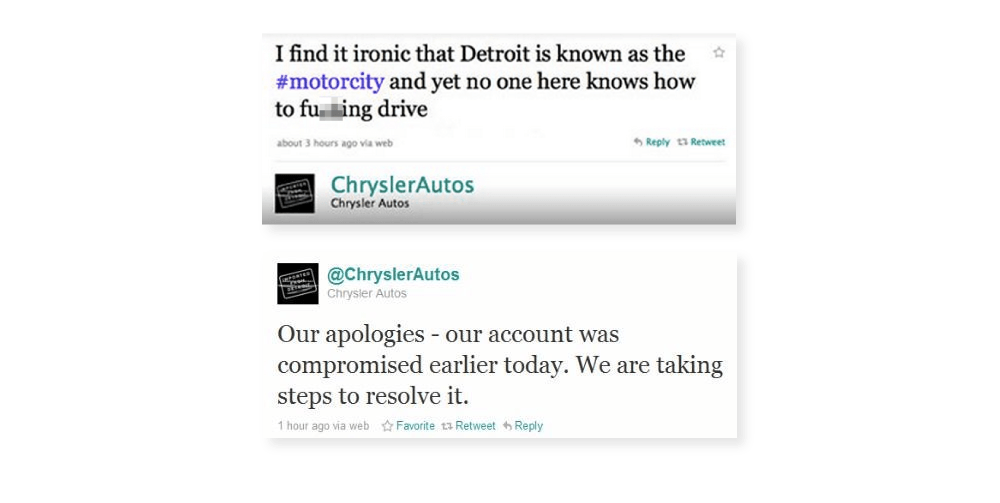 I find it ironic that Chrysler, a brand whose main interest is to make drivers love it, managed to offend the drivers of an ENTIRE city. Though the first statement was that their account was compromised, turns out an employee did it. An employee clearly upset by the commute.  Funny enough, back then, Chrysler was actually in the middle of a celebration campaign for Detroit
Luckily for them, we can't blame them too much. Planable wasn't around in 2011 to help them approve content,
like this
.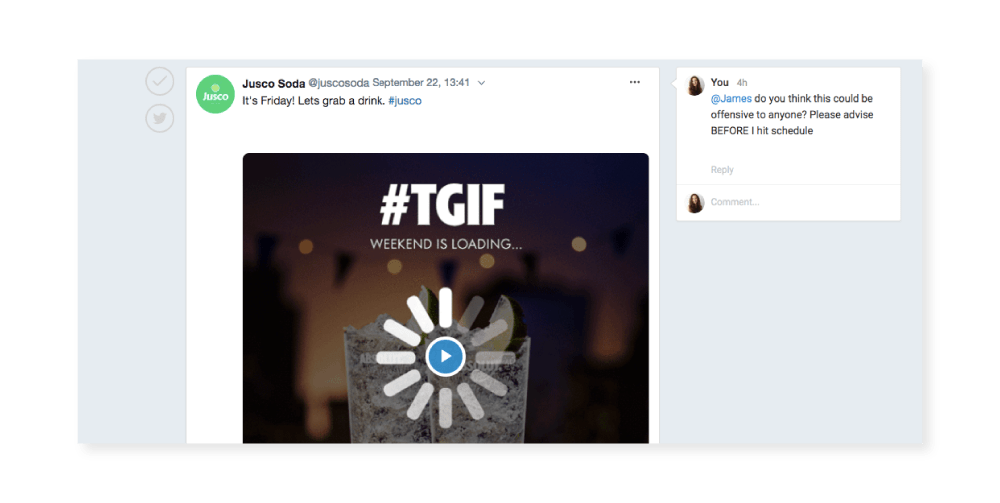 The 'who-stands-out' public poll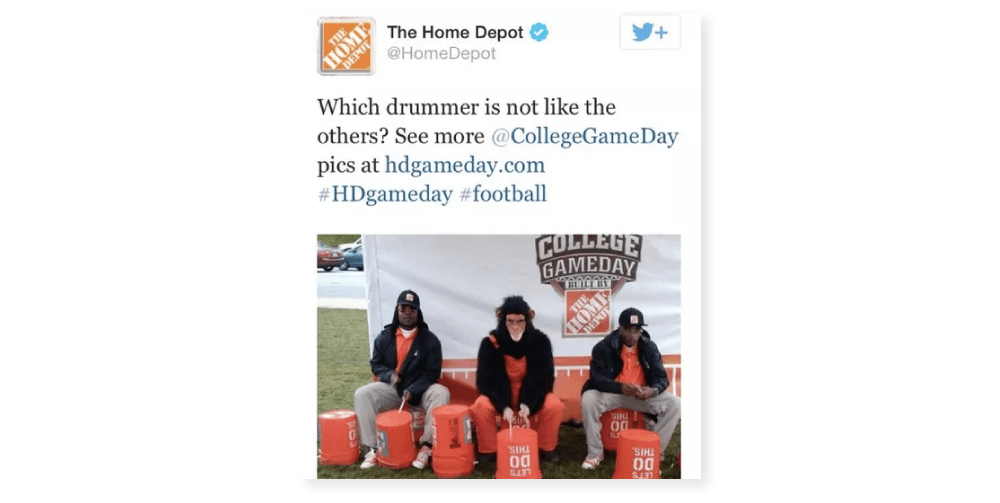 So someone from The Home Depot's agency was either way too innocent or rather racist and decided to take a funny-not-funny poll on Twitter. These kinds of tweets really make you wonder – did the person pushing the publish button really didn't see the backlash coming? Were they really that convinced that it would be funny? Not to sound redundant, but really, give Planable a try and tag a colleague in the comment. 
The time when Ramona chases cats, NPR reports

Well NPR was really the first to report this crucial piece of news. We have to say, we're happy NPR takes the responsibility of informing the public so seriously, but Ramona's actions don't really account for Breaking News. Bottom line, love the story, hope the cats are safe, #GetRamonaNewToys.
Lessons to be learned
We had our laughs, but there are still some lessons to be drawn here. As funny as these incidents are, we're social media managers as well and this kind of mistakes could happen to anyone missing the proper process. In order to avoid social media crisis, any team should start with ticking these boxes:
Have a clear workflow.
Firstly, make sure the entire team, agency, client, understands what the workflow is and how it will work. Map out the various parts of the process, like:
Communication channels: how will the team debate it? Slack, email, phone, calls? Obviously, we recommend that you stick to one channel and that the respective channel is intended for social media collaboration (*winkwink* how about

Planable

?)

Where the posts are hosted. Where will the social media team create the posts? Excel, Google Sheets…. Planable?

Where the feedback loops take place. Email, Slack, Google Sheets… Planable?
How the approval process works. This is quite important and the entire team has to be aware and aligned regarding this. Who creates the posts? Who ads the design? Who shares feedback? Whose feedback is mandatory before publishing? Who gives the final greenlight? What happens when that person is not available? What if the team wants to try real-time content? All these questions have to be answered to prevent any sort of mistakes.

How the publishing takes place. This is important because publishing through a single platform helps teams stay organized and trace back their steps.
Avoid one-man-shows.
Employee autonomy is very important. But leaving all the social media responsibility to one person is a recipe for disaster. It's not always necessary to have an entire team or a fixed approval process, but at least two pairs of eyes have to take a look before something goes live. We're all prone to mistakes so ensure a second opinion.
[bctt tweet="Leaving all the social media responsibilities to one person is a recipe for disaster. At least two pairs of eyes have to take a look before something goes live. We're all prone to mistakes so ensure a second opinion." username="PlanableApp"]
Clear values.
Establish clear values in regards to your company and the content you put out. Employees and agencies have to know what your values are and how content should reflect that. It might seem obvious to you that you want to stay out of politics, always be politically correct, never post anything racist, sexist, or to any other community offensive. However, it doesn't hurt to say it out loud or build guidelines that clearly state that.
Bonus Round
As we've said in the beginning, we're very quick to judge brands that make mistakes. And it's true, they should know better. But from time to time, it's good to remember that behind brands, there are people. And people aren't perfect. Let's take a moment to remember just how imperfect we are:
Don't commit to triplets

This particular human is scared of finding out she'd have triplets. And who can blame her? Would you want to carry three extra human beings for 27 full months? The math is there. You can't argue simple math.
Oh c'mon, US, what were you thinking?

Wow, truly, we've never thought about this solution. I mean, how hasn't the entire government thought about this. Oh, it must be because they're all out of toner. Let's all chip in and buy some.
His side of the story
We all know that every story has two sides, so you have to understand his point of view. It is the point of view of anyone opening a pizza upside down…
New disease discovered

Wow, 80HD is quite bad. But still, you're lucky it's only 80. When it's triple digits you won't be able to tweet.
Celebrities are such liars

We're so sick of these celebrities lying to us all the time. We're not that oblivious you know? Anyone can open a map and figure out Beyonce's lie, so try harder next time.
Let's all win the lottery

Ugh, the answer is so simple. We could've ended poverty a long time ago. But as always, people just don't manage to come together for a common purpose.
Quarter has such vast meanings

Since the beginning of time philosophers debated the true meaning of a quarter. Is it a coin, is it the value of a coin? Or is it a random word we use to put in between other words?
Yay! Group shopping!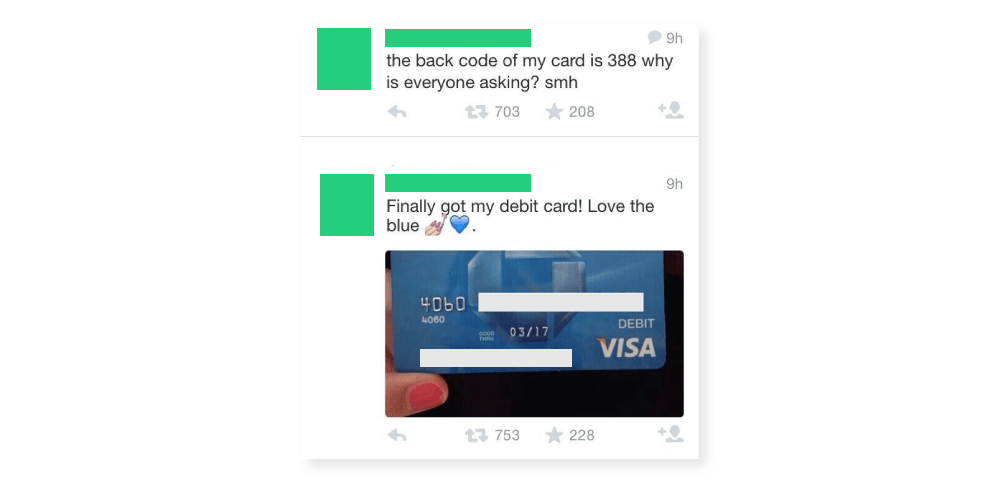 Don't be so quick to judge, ok? She did just get her credit card. She did post a photo of it on Twitter. But did you ever stop to wonder if she actually wanted to give us all gifts? Who's to say Santa's an old man dressed in red?
There have been several rumors, however, that this one was fake. True or not, it appears that several people did this, so – group shopping.
We all love LondAris ❤️

There's really no reason to judge here. We all know Europe in one country and all those cities are close to each other anyway. So who cares where the Eiffel Tower actually is? It's in Europe!
Covfefe to all and to all covfefe

We couldn't really finish this top without a small little tweet from Donald Trump himself. And this seemed like the perfect choice. The tweet that baffled the internet, the world, and introduced a new word in our language: "covfefe". The trick? It means what you want it to mean.
That's it, folks. May your weekend be funny!