You know how all my articles are basically rants in which I just go on and on about how you should do this and this? Well this one's different. I wanted to bring you the insights of a true expert in the social media management field. 
And not just an expert, but the founder of a really cool agency in London called Untapped Digital. Today's piece is about Corrie Jones, CEO and founder at Untapped Digital, who I met about a year ago at an industry event in New York. When I met her, we talked a lot about her agency, her story and the challenges they were facing. Fast forward to today, they're one of the best clients Planable has.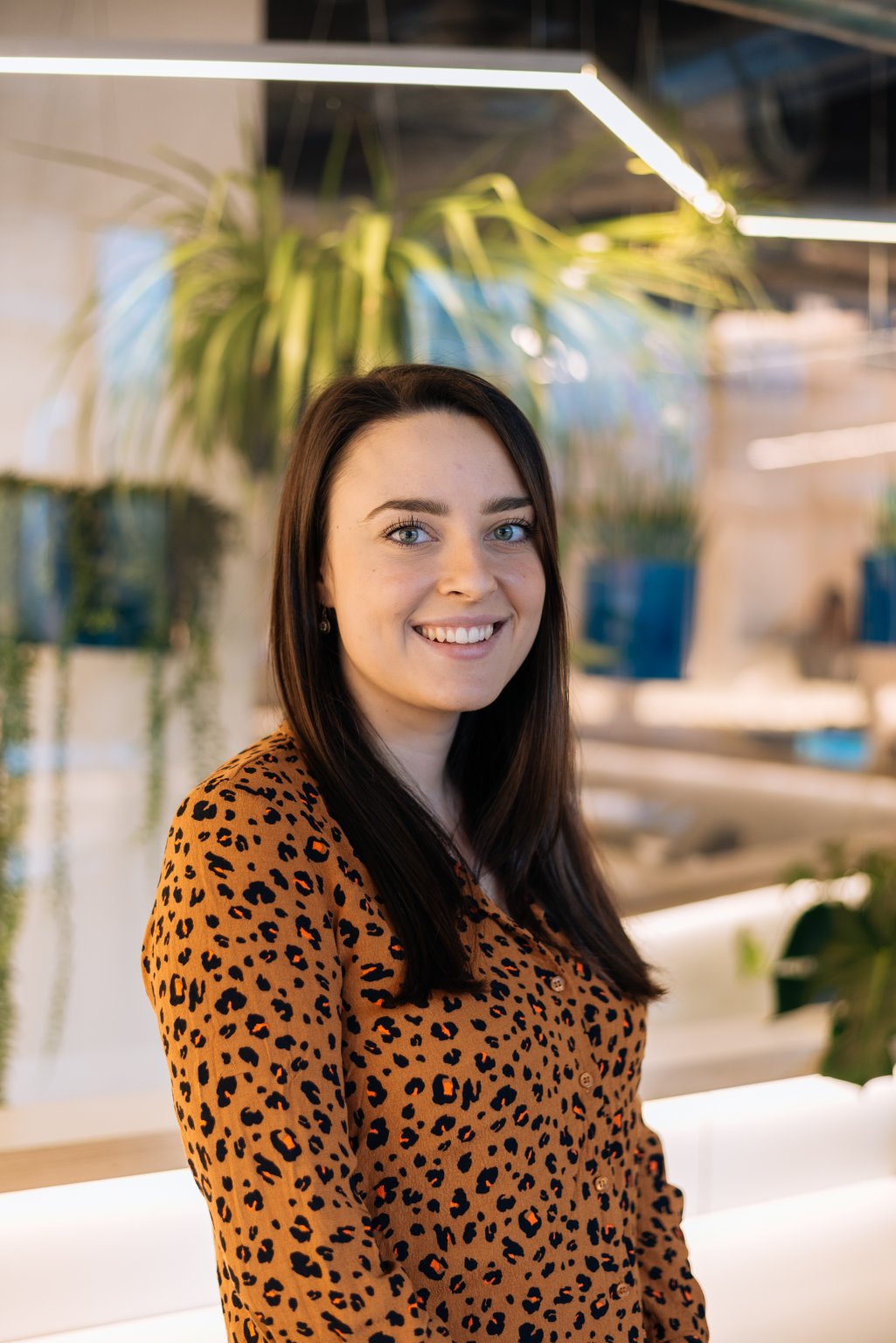 I talked to Corrie about the lessons she's learned throughout the way about proper client onboarding and management. And brought all the insights back to you guys. 
Who is Untapped Digital?
Untapped Digital is a specialist social media agency based in London which helps a broad range of brands from big businesses to start-ups manage their social media. As Corrie says:
"We help them to grow and develop through social media. So whatever the business goals are, we match that social media management plan to help them achieve their targets".
Their agency covers a lot of needs. From content creation to advertising campaigns and actual strategy, training, and consulting. Untapped Digital was founded by Corrie Jones back in October 2016 and they put a lot of focus on understanding what their client needs and what is the best way to help them satisfy those needs. 
Corrie's business has grown from a one-woman show to a six-people operation. And counting. 

Client onboarding processes the old way 
I wanted to talk to Corrie to fully understand what client onboarding processes they used to have and what was actually bothering them. But I didn't want to talk hypothetically, because I know us, marketers. We want examples. We want to know the details. What was actually wrong? 
Lucky for me, Corrie is amazing and was more than happy to tell us the full story. So here it goes. 
Complex client — complex onboarding processes
The best example in Corrie's case is one of their bigger clients which is also in a stricter and more fact-centric sector: the industrial one. 
For this client, the agency makes a timeline and prepares content calendars for all their social media pages on a monthly basis. From the client's side, there are two stakeholders directly involved in the feedback and approval process. 
Now that I've given you a bit of context, here's how their processes used to look like:
"We had been working with them for about three or four months before we onboarded them on Planable.
We had been using Google docs to plan the content out, and it got so complicated. It was quite specific content and it needed to be exactly right. And they were quite a big client.
They've got different offices all around the world so the feedback we were getting was quite particular. That translated into loads of comments in the Google Docs flying back and forth and my email inbox would just be filled with like 20 different emails from Google being like, there's a comment here, there's a comment here, there's a comment here. I was missing things and it basically got so overly complicated and difficult"
Both the team at Untapped Digital and their client were facing some painful operational issues. The processes were hectic, the team was overwhelmed with scattered communication, and they risked missing feedback. And this was the scenario with just one client. These processes are not scalable. 
"Before I had phone calls with clients where they'd say, 'Please change that word in that post from the 14th' and I was trying to write down and get all their changes down while on the phone, then go back and make the changes. After everything was approved, I'd have to take the content from Google Sheets and schedule it." 
Client management and onboarding 2.0
Corrie and her team are not one to settle for inefficiency and wasted time. Their agency is focused on having seamless collaboration and ensuring both their internal team and their clients are happy. 
"We had a review meeting with them and I presented Planable to them and said like, 'Hey, we don't think the Google Docs system is effective. This is the system we're using now and we'd love to onboard you on it. 
I was wondering whether they would find it easy to use as they weren't very tech-savvy. But they loved it and there was just a visible sigh of relief that the Google Docs process was going.
They immediately reacted with 'Oh yeah, we love this'. They couldn't wait to start using it."
I don't want to brag but I'm pretty sure I was blushing throughout this entire part. But I promised you even more specific details, so I asked Corrie what exactly changed in their workflow. Planable does wonders, but what wonders specifically?
A client process that saves time
The most frequent word throughout the entire conversation was without a doubt "time". The new system brought everyone their time back. Corrie told me multiple reasons why this happened. From having everything centralized to the much cleaner inboxes everyone is enjoying and the actual productivity and efficiency of the new system, time was definitely the most important ROI for Untapped Digital.
"Now clients can comment on the individual post and say exactly what they want changed, we make those changes and it's already scheduled once we hit the button.
We're really saving time not having to duplicate the effort of having to go back and schedule it manually"
Time means money in the long run, especially for agencies:
"I'd estimate we're saving at least half a day per client. Previously we would have spent a good 2 hours scheduling, another 2 hours of back and forth on different comments on content. Now it happens much more smoothly.
In terms of money — it enables us to have more scalability because it made the process easier. Now when we get a new client, we onboard them on Planable and put all the content there. And we manage all clients from the same place. You make money when you get better processes in place that allow you to scale faster and easier."
Another interesting point that Corrie made was about productivity. With each new client an agency takes on, communication needs add up, and inefficiencies along the way cause more wasted time. Before setting everything up in Planable, Corrie found it really difficult to stay productive and focused. All the emails were distracting and deep work was out of the question. 
"Clients wouldn't necessarily give all the comments at one time. During one day I'd get 10 emails from Google about different comments left on the Sheet, and two days later they'd come back to it and add more feedback. It was really stressful to plan around those moments.
With Planable, they started giving feedback in two-week batches because it was so much easier for them to visualize and get everything done. I just love that with Planable I pick an hour I want to spend to go through the feedback and my days stay organized.
Whereas with the Google Docs and the emails the days were hectic. You might check emails in the morning, get 20 different messages with feedback asking you to check this and that and it never came at a time when I was actually able to work on it."
I always say marketers don't focus enough on the operational side of things. We always postpone looking at this issue because we're too busy and because it's not an exciting project. The right workflow, however, can change the way an agency runs. 
Safe client management
When clients are onboarded in wrong processes and setups, miscommunication is a big risk. Losing pieces of information and feedback can lead to frustration from both parts. It makes the team feel guilty and overwhelmed by the scattered messaging and the client feels like they're not being treated with responsibility. 
"With Google Sheets, communication was a little all over the place. We felt frustrated because we were missing pieces of feedback. It was too hard to manage. Everything was in all different formats, we'd get email notifications about it, phone calls and so on. Clients became frustrated by the feedback processes as well. 
With Planable, everything is centralized as it's all in that one place. Clients know that's the place to leave feedback and they're happy with it."
Clients don't and shouldn't understand how complicated it can be for a team to manage multiple brands at once. Agencies, on the other hand, have the responsibility of making it easy and enjoyable for all the parties involved. 
A client onboarding process that builds trust and brings happiness
Having an airtight collaboration process isn't only about operations, productivity, and safety. It's also about the quality of the relationship you're building with your clients. Inadequate tools make collaboration difficult and when giving and receiving feedback is complicated, stakeholders get frustrated and avoid it. Having intuitive social media management tools for agencies is essential in your relationship with the client.
It's important to remember that most clients like getting involved in content collaboration. They like previewing content and sharing ideas and thoughts. What clients definitely find stressful is a lack of transparency. 
"I needed from Planable to give me the ability to present content nicely to clients and to keep everything organized. Features such as labels help make everything look super organized. 
I was honestly surprised by how much clients liked it. I didn't expect them to really work with it but we got really nice comments from them, they found it really easy to use and get onboard with.
Planable really helps with building trust from a client perspective knowing what everything's gonna look like, and seeing that the job's being done really well.
Especially if the client isn't a social media specialist — it's great that they can actually see what the posts will look like and understand a little bit more about what we're aiming for. It improves the client's experience, which is great."
I've been talking about agency-client work, how important that is, and how vital it is for proper client onboarding for a while. For this piece, I wanted to hear what an amazing expert like Corrie had to say. 
All I can say is, I told you so.