According to Backlinko, nearly 56.8% of all global internet users currently use social media. Given social media's prevalence, businesses have realized the value of hiring a social media manager to manage their multiple social media accounts.
But what differentiates some social media managers from others? What are the qualities that make a social media manager successful?
This article will dive into 9 (often) underestimated social media manager skills that will help you succeed. 
Roles and duties of a social media manager
A social media manager's responsibilities involve creating, publishing, monitoring, and measuring social media content.
Social media managers should possess skills such as organizing, sourcing, and reusing content strategically.
Social media managers are a jack of all trades; we're managers, we're writers, we're videographers, we're creatives, we're scientists. The most important 'secret skill' we need to have is the ability to adapt and experiment, constantly.
Rebecca Fatharly, Digital Marketing Manager @ Cygnus Design
Another aspect of social media management is tracking metrics. Check the following key performance indicators (or KPIs) to see if you are meeting your goals:
Total number of subscribers you want to attract in a specific period of time.

Number of times a post has been shared on the internet.

Average duration the user spends on your website or content.

Number of visitors converted in the past 30 days.
A social media manager's duties include:
Presenting plans, strategies, and ideas to senior executives;

Creating innovative

social media campaigns to increase brand recognition

or retention;

Making images, videos, or GIFs with design software and assisting the customer service team;

Analyzing competitors' strategies and implementing changes;

Monitoring of trends and news daily;

Engaging with customers on different social media platforms;

Using social media automation tools for Instagram and other platforms to make things faster and easier.
Skills you need to become successful as a social media manager
Social media management is a "jack of all trades" kind of profession as it requires skills from multiple fields, most crucially, copywriting, designing, budgeting, and data analyzing.
Being a Social Media Manager is like being a ninja. You must stay agile, flexible, and ready to dodge the next algorithmic hurdle or master that new trend. The main key to success is listening to your audience, tuning into what your followers want and figuring out how to bring them real value.
Ana Ngoc Ha, Marketing Manager @ Lively Worldwide
Let's take a look at nine underestimated skills of successful social media managers:
1. Creative thinking
Creativity is obviously a huge part of this job. Social media management requires a propensity for ideation, engaging in abstract thinking, and creating effective campaigns. It is a blend of pragmatism and creative thinking.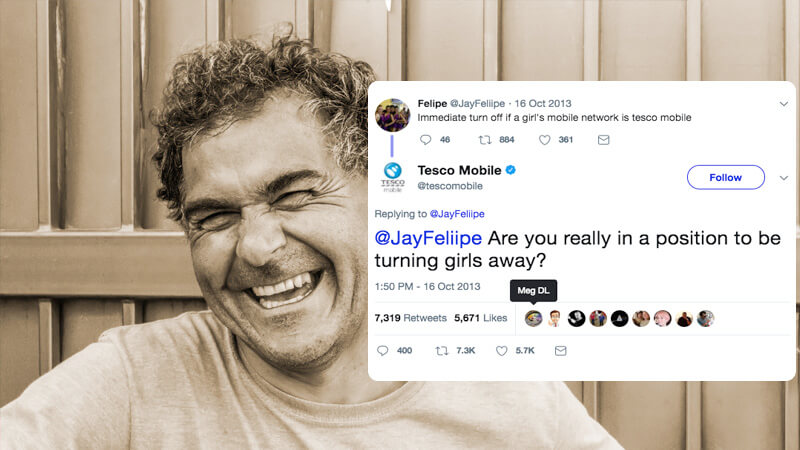 The more you immerse yourself in the social media world, the faster you can gain that first hand know-how that separates seasoned social media managers from the ones that just wing it. 
The above is especially relevant today, as users are aware of when they are being marketed to. The goal should be to engage your audience while also selling your idea. You can create value for users beyond the brand's need to sell, which necessitates both creative and strategic thinking. 
2. Communication
Effective communication is undoubtedly at the heart of social media management. A social media manager's primary responsibility is to promote a product or service on various social media platforms through text, photos, and videos. 
Live videos and blog posts are becoming increasingly important on social platforms. So to take advantage of the video trend, you should be confident enough to do a live stream on social media to connect with the audience. 
You can present your ideas, interview guests, answer questions, and interact in real-time if you have good communication skills.
Also, it would be best if you communicate effectively with your manager, peers, and cross-team collaborators. You must be able to communicate your social media strategy, content distribution plan, and the impact of your work to any internal stakeholder.
Among the most important skills social media professionals can acquire is the ability to explain how their work on social media benefits the company.
3. Data analysis
While many social media professionals excel at being creative, they must also be comfortable working with numbers and marketing data analytics. Social media platforms can generate a lot of data, and to be able to sift through it all and find the most significant points that lead to actionable insights can be daunting.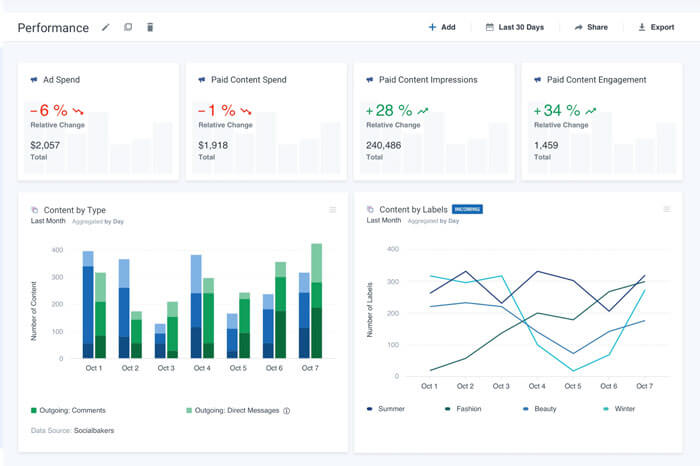 So, as a social media manager, you should know the fundamentals of Excel to extract valuable data without relying on the raw data social media platforms provide. You will need it when analyzing per-post performance or drilling down into particular social analyses and creating reports.
4. Writing
While many skills can aid in social media communication, the written word is always the heart of communication.
The best social media managers are great digital conversationalists and exemplary copywriters who embody and boost their brand's voice on social media. Whether it's clever social banter or attention-grabbing advertising, you should be able to write concise copy that arouses your audience's emotions. 
This ad used by Coca-Cola is simple but very effective in grabbing the reader's attention.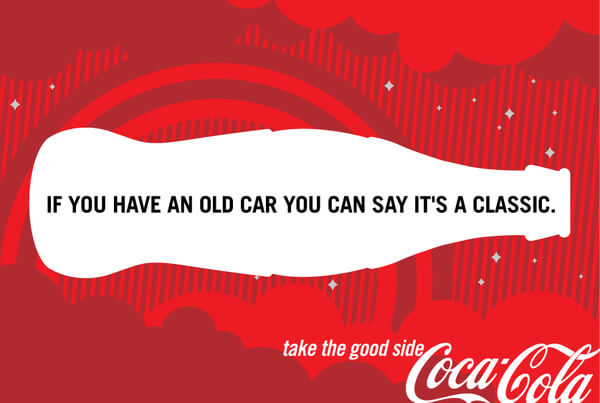 Furthermore, each social network is different, requiring different styles of content. This should inform your writing style. LinkedIn is more professional (though that's slowly changing); Instagram is lighthearted and visual; TikTok is more personal.
While writing is important for creating engaging content and conversations on social media, it's also essential for your career. There will almost certainly be writing involved. 
For instance, you may be asked to contribute to your company's blog, offer executives insights of your strategy, or make a case for increasing your social media budget. The ability to express yourself clearly in emails, strategies, presentations and over business phone calls will help your ideas stand out when presenting them to stakeholders or clients. 
5. Agility
As we all know, the social landscape changes quickly, and even the best-laid plans can become obsolete. So, the key skill you need is pivoting and responding quickly to a new trend, opportunity, or crisis. Being flexible in the real world can help you respond decisively in equally empathetic and personalized ways.
Be durable. Everyone in the organization is a stakeholder in social media and you'll be the recipient of a spectrum of feedback and suggestions. Listen, learn, take notes but don't let it break your spirit. You are the brand voice and remember that you were put there for a reason. Things will go wrong and there is guaranteed to be some sort of crisis. In social media, you'll need to thrive under pressure and learn how to tuck and roll with the changes. Wise agility will serve you well.
Jessica Vandenbush, Digital Brand & Community Apprentice @ The North Face
It's also crucial to be flexible regarding your long-term strategy. As a social media manager, you must be willing to experiment with different tactics or even completely change your strategy to adapt to new trends, incorporate business changes, or recover from poor results.
Learning from data, listening to internal and external feedback, and staying current on social trends can all help you become a more agile social media manager.
6. Networking
The ability to network is an important part of a social media manager's skill set.
Networking in 2023 entails more than just showing up to events with a drink in hand.. The best spot to network as a social media manager is… on social media!
LinkedIn can be a great place to connect with potential professionals. Depending on your niche, Instagram and Facebook may also be good places to find clients, especially if you're targeting small businesses.
Networking allows you to connect with peers in your industry to continue learning, find mutual support, and be inspired in addition to finding work. 
7. Business savvy
It's great to get likes and shares, but it's even better to understand how social media fits your business plan. A savvy social media manager sees the big picture and knows social media's importance to the organization.
The most effective social media managers are strategic thinkers who constantly consider the big picture and how posts can support more important marketing and business objectives. They are aware of business KPIs and how they bring value to the organization.
For instance, a B2C social media manager might prioritize increasing direct customer purchases, while a B2B social media manager might concentrate on generating leads for their sales team. 
8. Behavioral psychology
Behavioral psychology explains the reasons behind things, such as why people are drawn to particular posts, and why people share certain content.
Knowing what makes it possible to recognize trends, and you can make an effort to replicate past successes; knowing the why makes it possible to comprehend the underlying causes of those trends and make an effort to produce future successes.
Your data may indicate that tweets with images perform better than tweets with just text. You might start sending out more tweets with images based solely on that information. 
For instance, knowing how FOMO works will make creating content that conveys this feeling easily.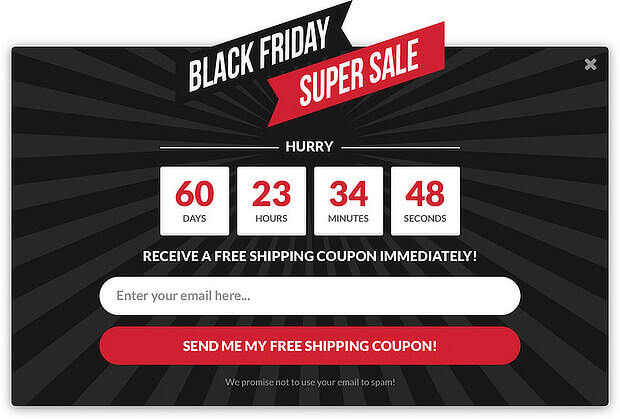 9. Customer service experience
At the end of the day, social media will always be about community and relationship building.
After all, customers are increasingly turning to social media to learn about a brand or contact customer service. 
That's why businesses and brands want their social media manager to have first-hand customer experience. This will allow them to effectively tackle this difficult challenge, ensuring that your customers are well taken care of as soon as possible.
Time to put these social media manager skills to practice
Do you aspire to be a successful social media manager? Then you need to build and practice your social media management skills.
To be an effective writer and designer, you must be creative. No matter how skilled you are, there is always room for growth. As a result, if you want to advance in your career, you must always continue honing your current skill set.
A social media manager has a lot of responsibilities. Savvy social media managers rely on intelligent, data-driven tools to manage some of their tasks to prevent things from falling through the cracks.