Instagram stories. They're so ubiquitous now that it's easy to forget there was a time when Instagram simply didn't have these fleeting photos or videos.
Instagram stories are a great way for brands and influencers to reach people in a manner that's more personal and authentic than a simple feed post. Stories offer more wiggle room in terms of experimentation.
This is not to say you should ignore feed posts entirely.
In fact, when you post regularly to your Instagram feed and schedule Stories in advance, it means that you're delivering the right content to the right people at the right time. Some Instagram users don't watch stories at all, while others ignore their Instagram feed and only look at stories.
Many IG content creators undoubtedly ask themselves at least every now and then: what story should I post today? Is this story good enough? We've all been there. So let's take a look at some creative Instagram story ideas that you can implement as soon as you finish reading.
P.S: we made sure to include some free-to-download Instagram story templates at the end of the article.

Why post Instagram stories instead of just posting a normal pic/video?
Before we delve into our collection of Instagram story ideas, let's briefly touch on the reasons why you should focus on stories instead of standard posts.
Show a lighter side of your brand
TikTok may be the top dog of seemingly-unpolished-but-totally-polished social media aesthetics, but the potential of Instagram stories in this area is nothing to sneeze at. Stories are the ideal way to show users how fun and carefree you can be. This can entail anything, from taking users behind the scenes at a work event or showcasing a fun activity with your users and customers. Ultimately, stories can be a great medium for conveying that sort of "slice of life, approachable" feeling that audiences seek in the content they consume.
Chris Grayson, founder of InfluencerMade.com believes that one of the best ways to increase engagement on Instagram Stories is through behind-the-scenes content:
this could be anything from a sneak peek of a new product to a behind-the-scenes look at how your team works. Sharing this type of content gives followers a glimpse into your world and helps them feel like they are part of your story.
Create a sense of urgency
The ephemeral nature of IG stories (on account of them disappearing off the face of the internet after 24 hours) can instill a sense of urgency that is virtually impossible to achieve with other formats. On that same note, they appear at the top of the Instagram app, rather than in the news feed — a precious piece of real estate that you definitely want to take advantage of due to its ideal positioning, and the sense of FOMO it evokes.
Leverage interactive elements
Instagram stories incorporate a plethora of interactive tools like stickers, polls, and filters that will make your content pop.
Kayla Koons Social Media Manager for Clean Origin weighs in on Instagram Stories interactive elements:
Interactive elements are great at increasing engagement on Instagram stories. Any sort of Instagram story that features a poll, slider, quiz, or other call-to-action gets your audience to actually engage with your content.
Speaking of which, time to get to the main topic of the article. Below, you'll find a few Instagram story ideas neatly grouped together by categories for your convenience.
Brand awareness
1. Flash sale in stories (just for people watching stories)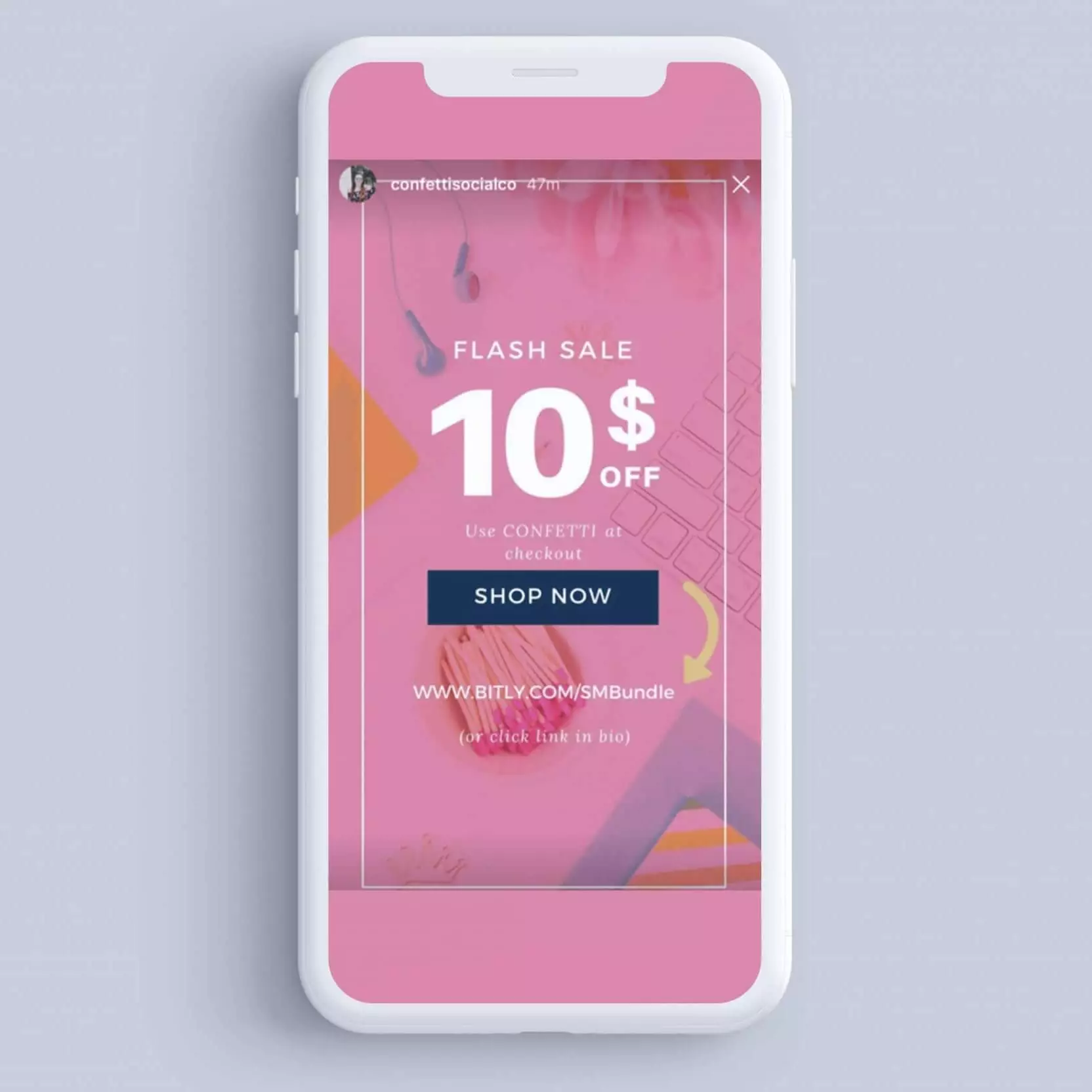 Flash sales are by definition ephemeral, so what better way to promote them than via a medium that shares the same DNA? Sense of urgency? Check. FOMO-friendly? Check. Nearly endless customizability that allows for the creative usage and placement of CTAs? Check. Let's not forget about flashy fonts, stickers, and all the bells and whistles you can add to make your offer even more enticing to digital passersby.
Tips:
Make sure to always include a non-CTA-sounding, but totally-CTA-in-practice copy/button.

Sprinkle some pizzas on top of your story to make it seem less salesly. Instagram stories come with a lot of customization options, so the world's your oyster.
2.
Create a shoppable story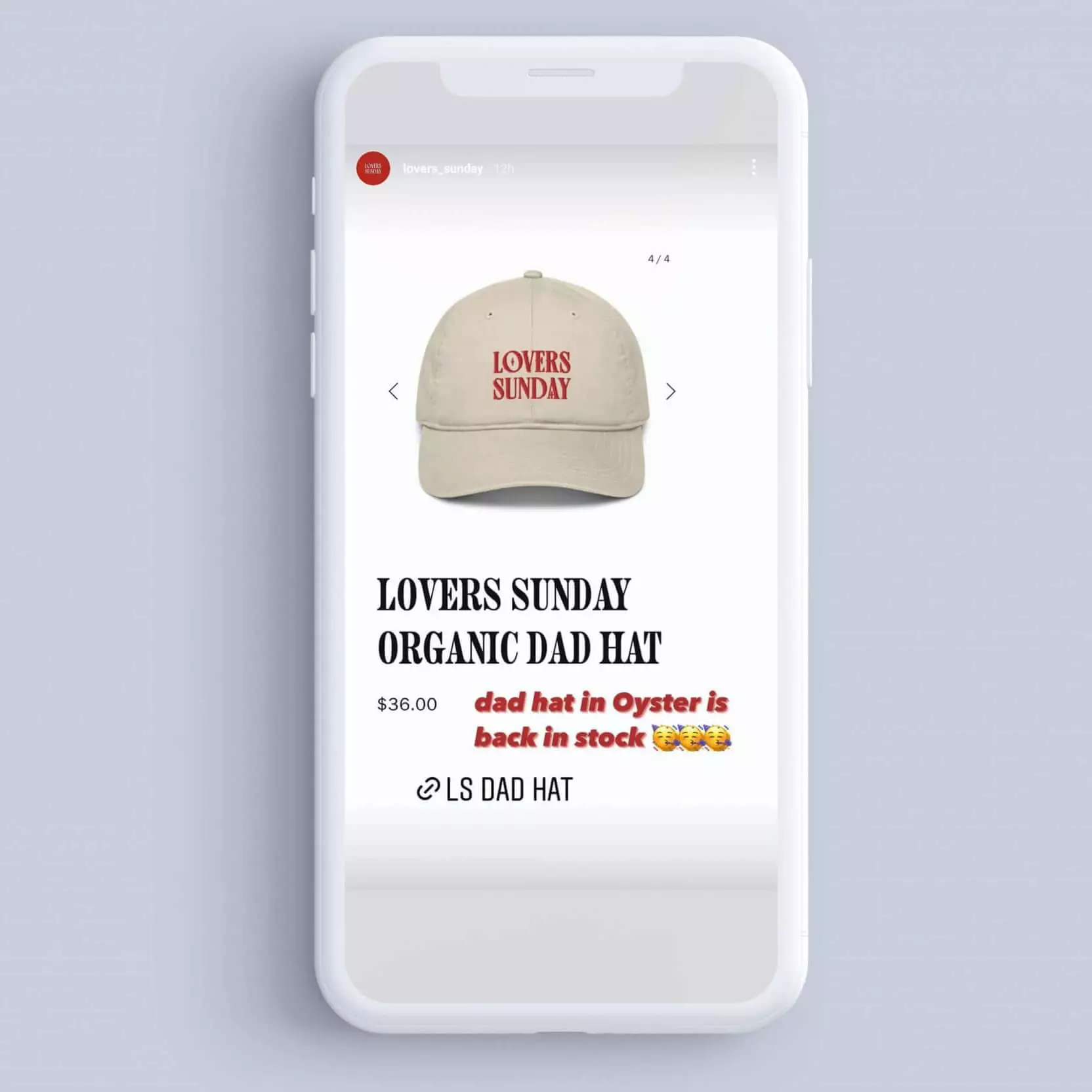 According to, well, Instagram, a whopping 90% of people follow a business on, you guessed it, Instagram. And that was 2019. If that's not persuasive enough, here are a bunch of other very important Instagram-related numbers you should pay attention to. The kind of numbers that make dollar signs materialize in eye sockets.
I think you already know where I'm going with this. If you want to squeeze as much juice out of your Instagram marketing efforts, shoppable stories are the way to go. Drop a product image, a link, a price and you're good to go. As of October 2021, anyone can add links to their stories.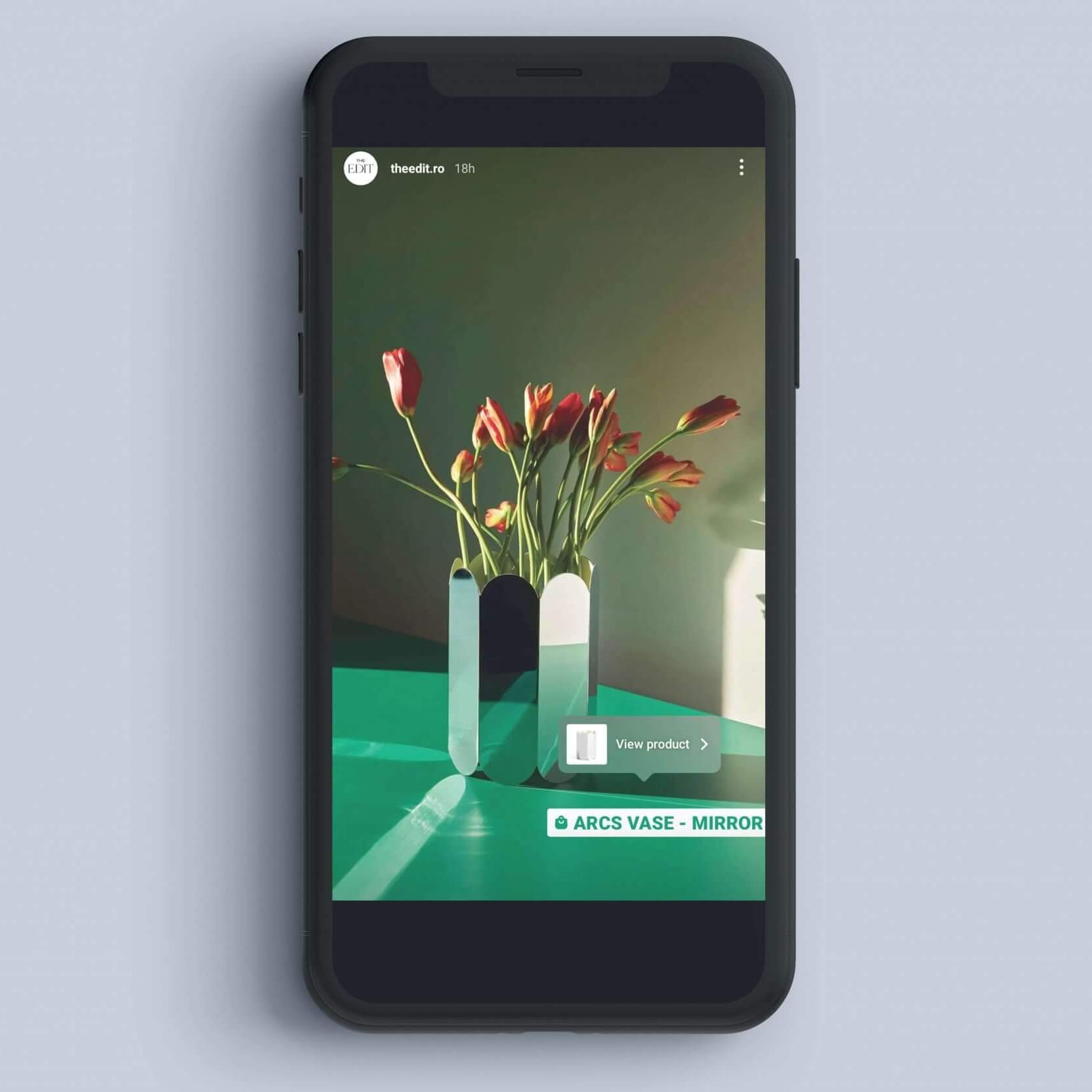 Benefits:
Provides an easy and interactive "gateway" to your product pages.

A surefire way to avoid appearing

too

salesy.

Works great in tandem with standard feed posts.
3. Promote your business with a CTA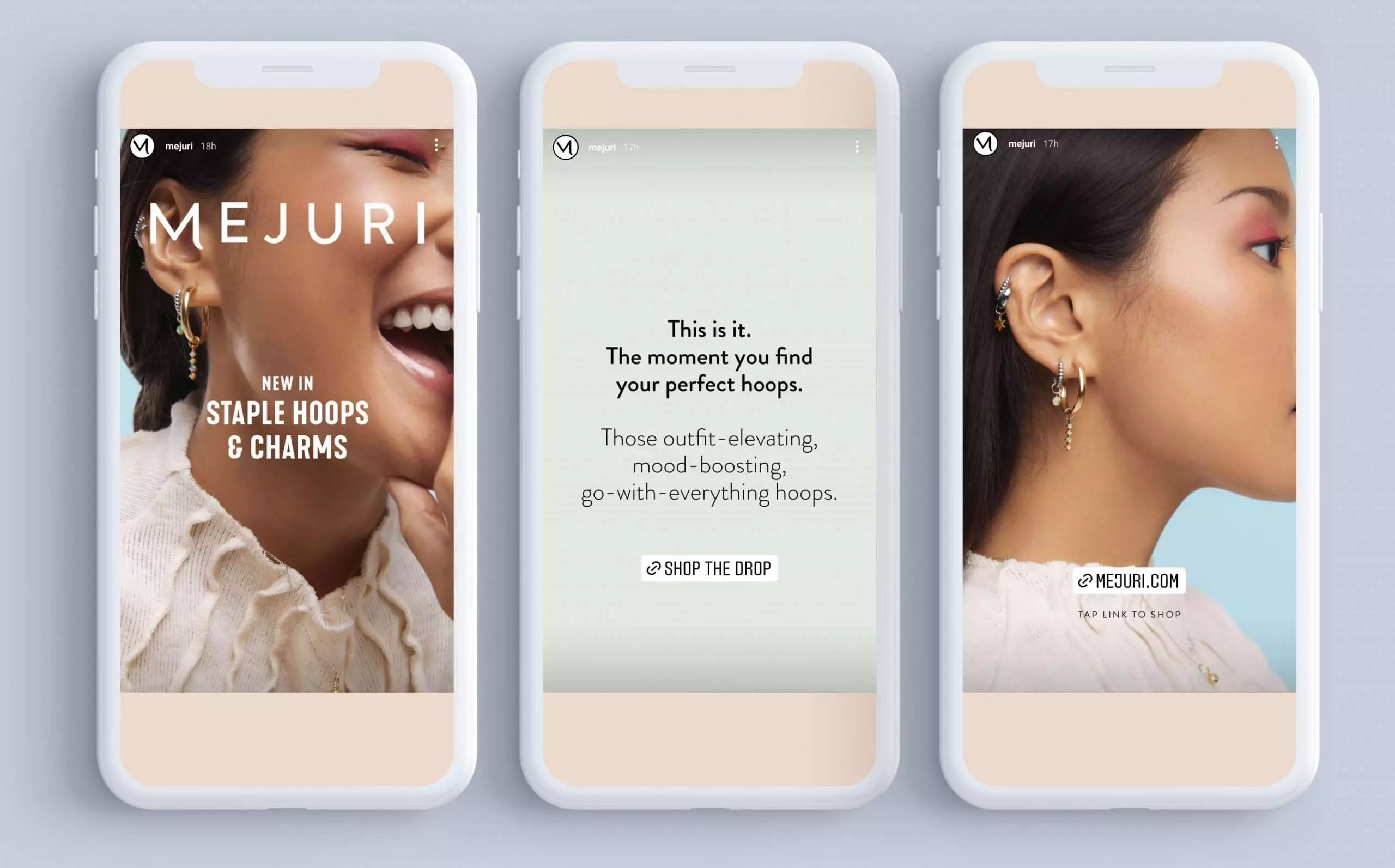 CTAs are pretty much the bread and butter of marketing. A good CTA will lead people to the thing that you care most about: your product, your site, or your service. Here's a cool example of how to create an enticing Instagram story around a CTA. You don't have to dump everything in one place — spreading the sales proposition over 2-3 stories will make your message more compelling and most importantly, digestible. After all, the idea is to assist customers on their journey, so why not evoke that through your own Instagram stories?
Benefits:
Offers a natural gateway to your product page.

Allows for a mix of traditional marketing and creativity.
4. Build and promote your hashtag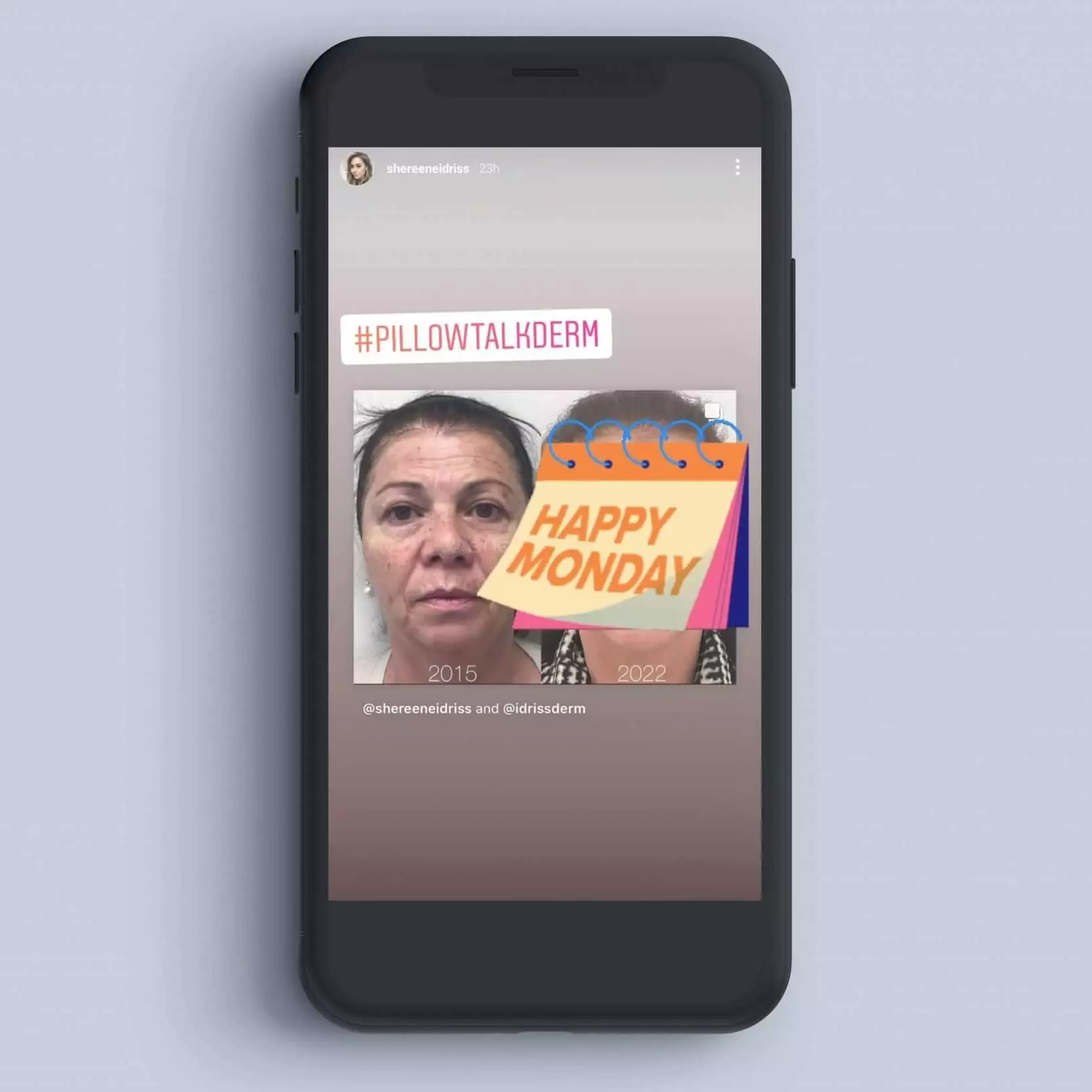 Branded hashtags are super important. They're so vital to healthy, qualitative growth that they often have their own sections in social media guidelines. And you can use the tools provided by Instagram stories to build its clout and promote your product and/or services at the same time. And in a creative way, too. Make sure to not overdo it, though — people don't like having hashtags forced on them.
Tips:
Bolster the reach of your branded hashtags by organizing challenges/events around them.

Use branded hashtags sparingly.

Decide on a few specific branded hashtags and stick to them. Make sure not to use too many variations as that could make things hard to track.
5. Demo and tutorial (hidden, underrated, and most-used features)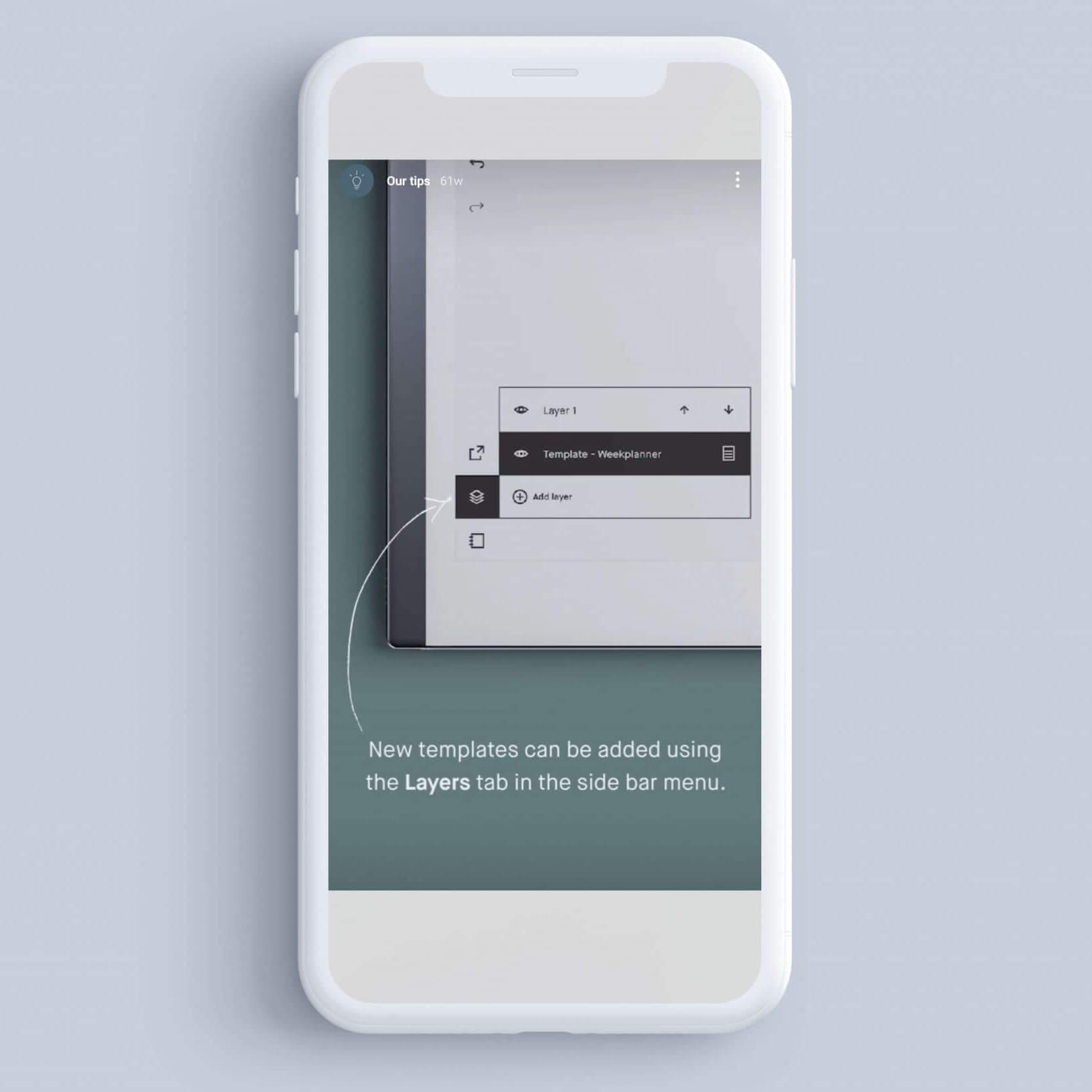 Instagram stories are a great way to showcase your product in all of its technical beauty. So why not take this opportunity to do just that? The catch here is that you can't delve into as many details as you would in a YouTube tutorial or a comprehensive blog post. Instagram stories, by their very nature, require an economy of language and visuals. Thus, the best approach is to go for a mix of content. For instance, one week could be dedicated to hidden features, the next to the most-used features, another to underrated features, and so on.
Tips:
Show, don't tell. 

Content is

technically

evergreen bar any major product revamps, so hooray, repurposing!

You don't have to limit your content to

current

features. You can show a previously-unseen beta of your product, or the first iteration of something (a feature, or a campaign). By the way, "Here's how this website/service/app looked 10 years ago" type of content is still super popular, so make sure to include that in your rotation as well.
6. Customer testimonial or spotlight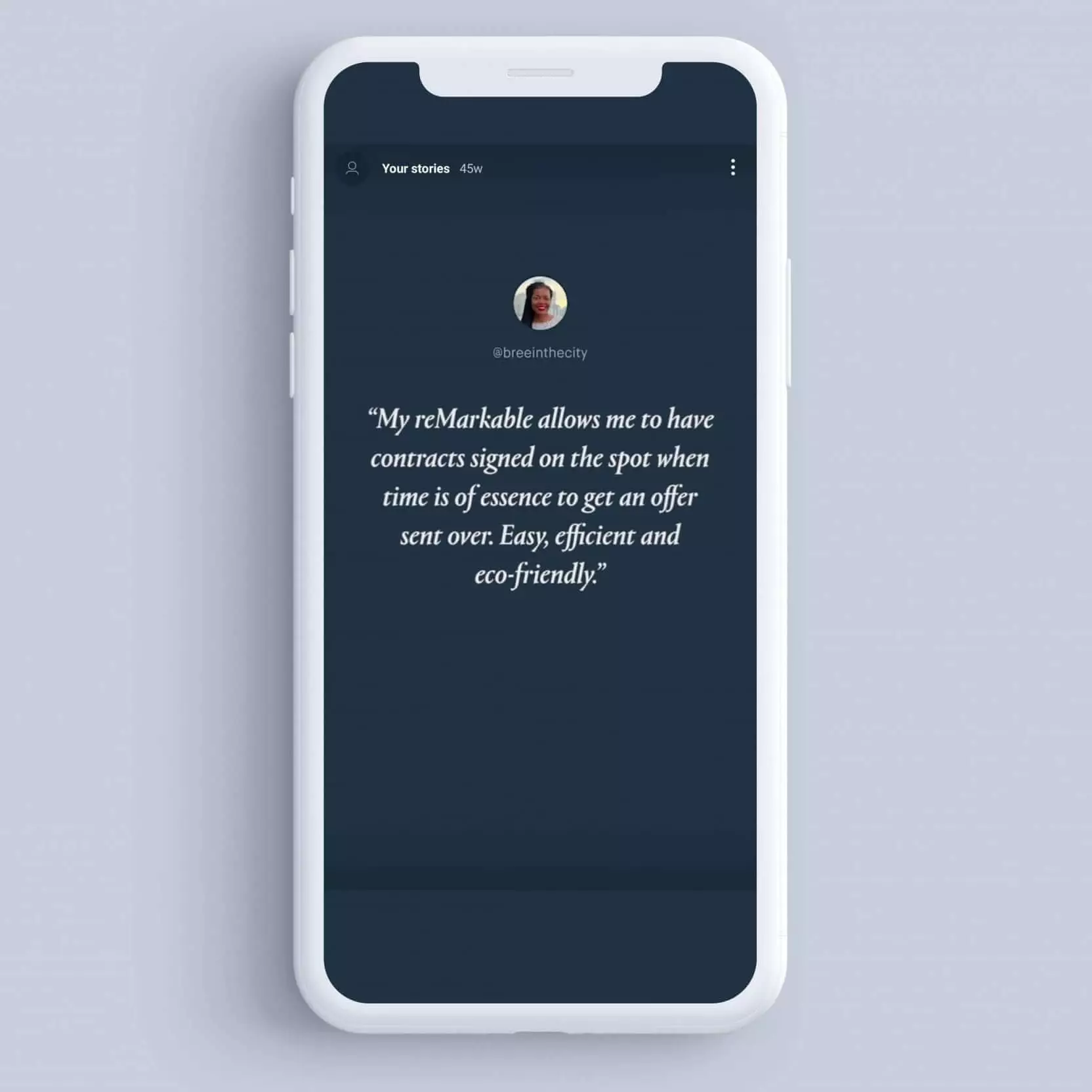 Strong social proof can turn indecisive leads into conversions. That's a fact of, I wouldn't necessarily say life, but that's how it works in our world. Simply put, humans are social creatures, and they'll only buy from places they know are trustworthy from other people.
So if you're in a rut, sharing customer testimonials to your IG stories is the way to go if you want to fill in some content gaps. It can be anything from screenshots of reviews, quotes from customers, snippets from emails, or even video testimonials, otherwise known as your most testimonialy testimonials.
Tips:
Ask for permission before sharing DMs and emails and credit the customer.

The right testimonial posted at the right time can be all that it takes to convince a lead that you're the best solution for them.

Use them strategically.

Show your humanity
7. AMA/Q&A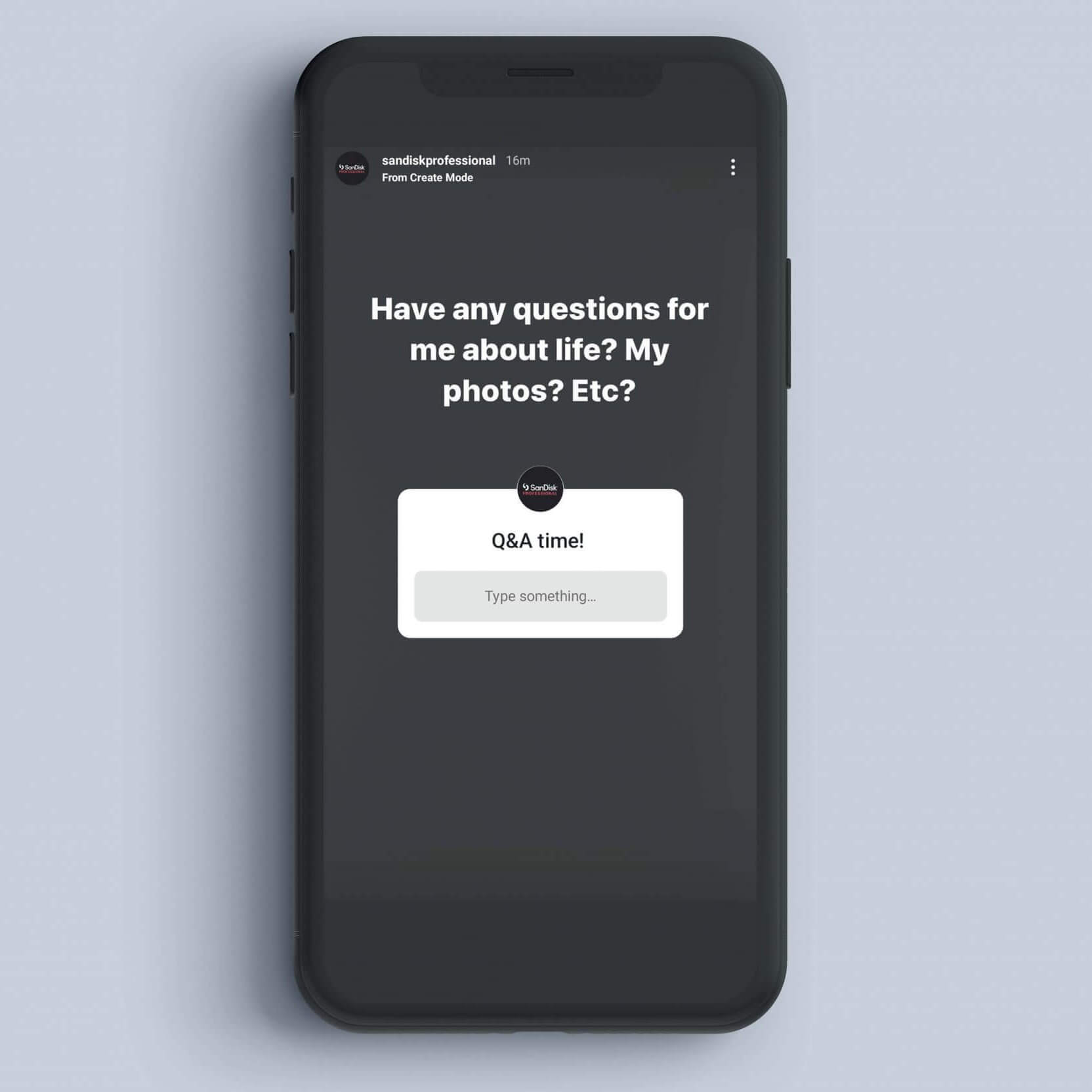 Say you've managed to garner a decent Instagram following and you don't know what to post. Time for the "I really don't know what to post today guys so I may as well let people ask me a bunch of random questions". I'm joking, of course. Q&A's (or AMA's, whatever kids are calling it today) are a great way to interact with your audience and get the "pulse" of your followers. And what do you know, Instagram stories come with a feature specifically for this.
Sharon van Donkelaar, CMO and Head of Growth at Expandi shared her thoughts on Instagram Stories Q&As:
There's no better way to increase engagement levels through your Instagram stories than doing Q&A sessions. Interacting with your audience will always bring you great results when looking to increase engagement, but the best of all is that it's something extremely easy to do. Just post a story with the 'questions' sticker found in the pre-post settings of the Instagram story, and wait for followers to ask all the questions they have. Then you'll just have to record short videos of you answering those questions, and that should be enough to drive engagement levels through the roof.
Tips:
It probably goes without saying, but you don't have to answer every question you get.

You can base your future content initiatives on the questions you get.
8. Something to laugh about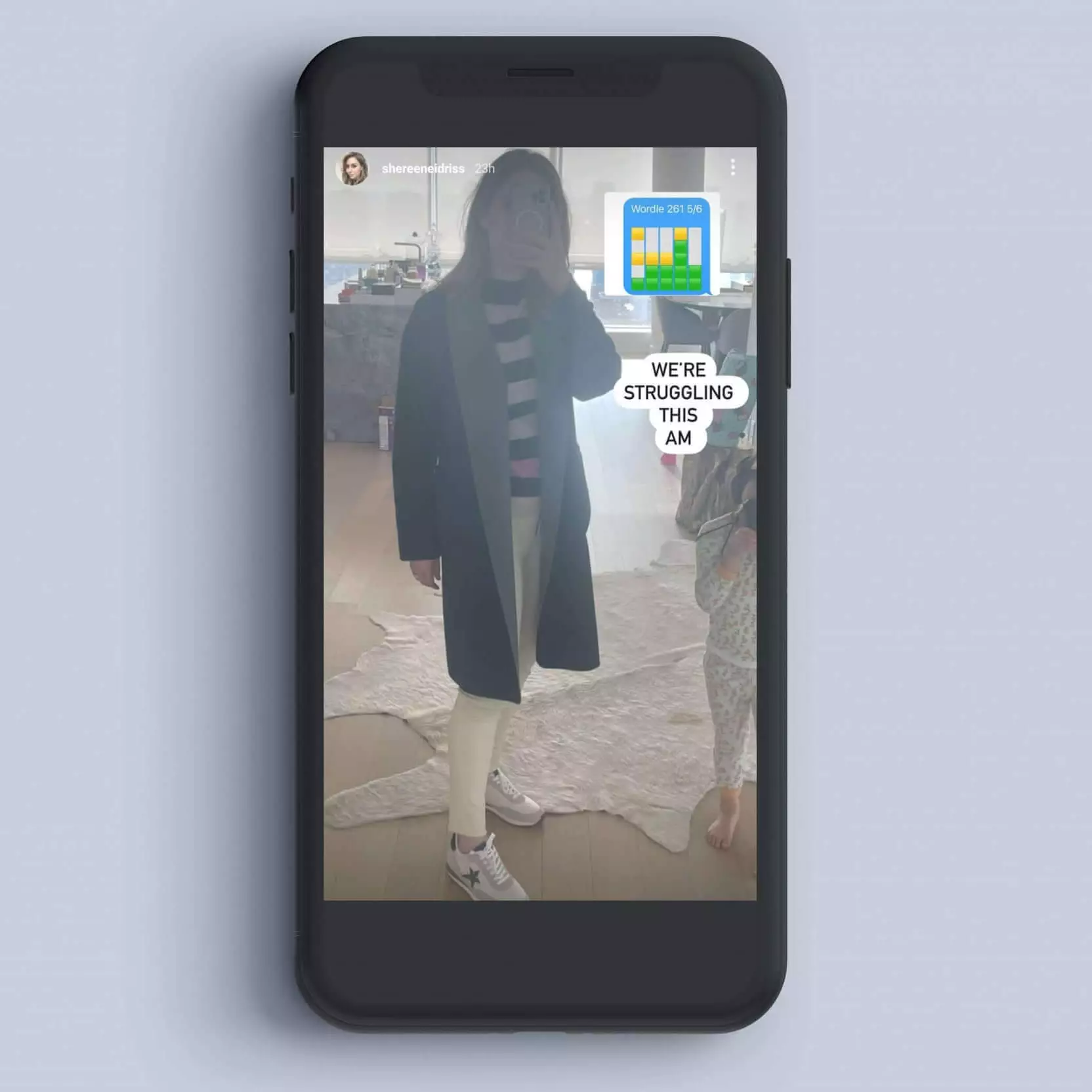 Gone are the (not-so-distant, actually) days of the perfectly curated Instagram feeds. Modern audiences seek creators that are relatable. Since reliability and vulnerability come hand in hand, AND Instagram stories lend themselves very nicely to personal, intimate content, it's safe to assume you already know what I'm hinting at. You can use Instagram stories to give your audience something to laugh about — share an embarrassing story, a struggle you've faced, a funny pet photo. Tell your IG followers about that time you left the house with your sweater inside-out and only realized it after getting home from work. Or don't — in most cases, a cute cat photo is more than enough to quench your audience's thirst for fresh, authentic content. Or 2 cat photos. You know what, go ahead and post all your cat photos while you're at it.
Tips:
If you plan to post something personal, don't overengineer it. The rawer, the better. Going down memory lane also works.

People love a good, spontaneous story. They also love knowing their time is being respected. It might be a good idea to sketch a rough outline of what you're about to talk about (if it's a video) or plan the sequence of stories in advance (if they're images).
9. Share your favorites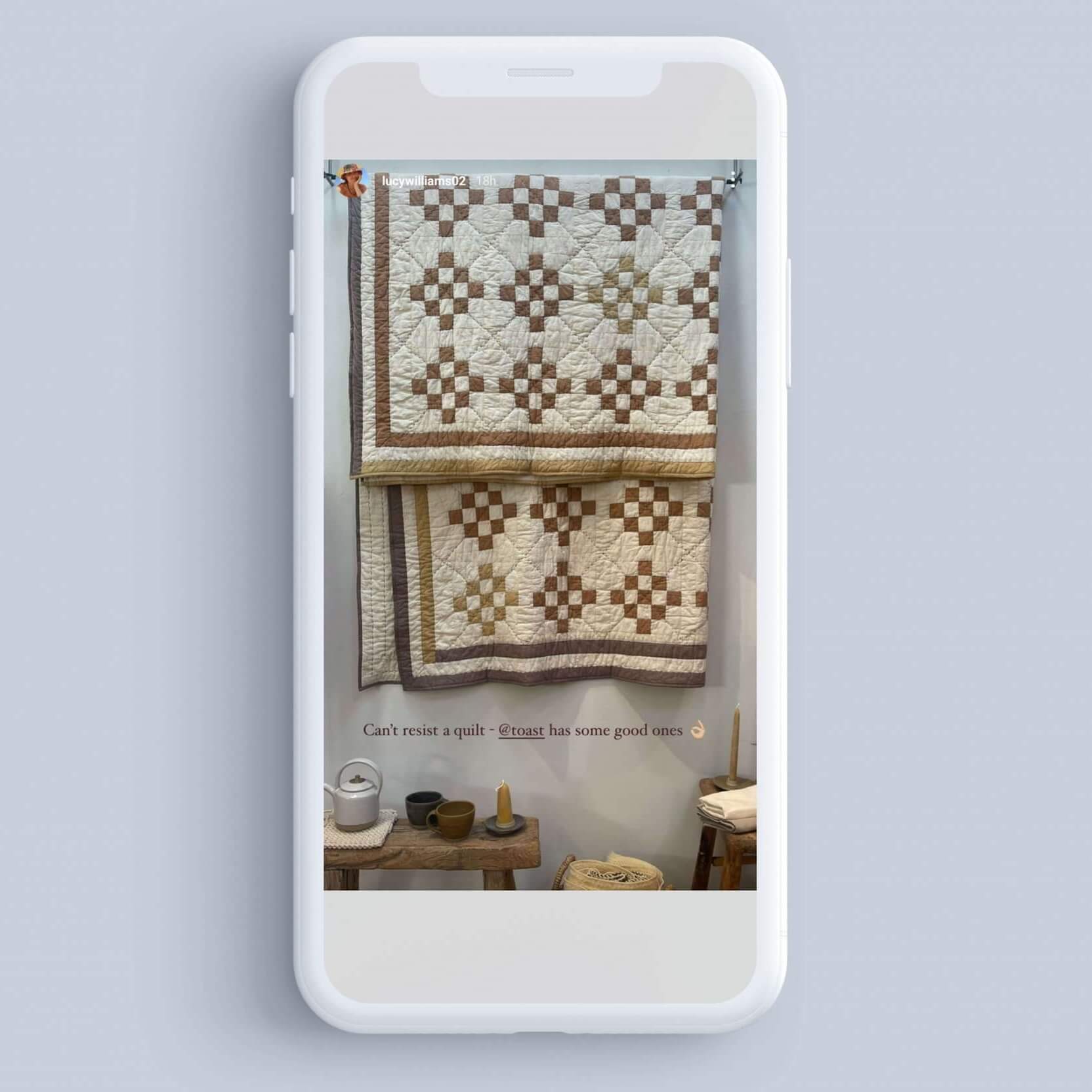 Speaking of personal content, sharing your favorites is the definition of personal content. It's safe to assume that we all consume a lot of stuff that we'd really, really like others to consume together with us. Instagram stories are tailor-made for this sort of stuff. Grabbed a coffee at a place you really like? Drop a picture and @ the locale. The same goes for literally anything else, be it a small bracelet that you copped from an Instagram boutique or that painting of your cat napping on a Star Destroyer you've commissioned after 5 glasses of wine. You have new stuff to post and support the local economy. Win-win.
Benefits:
Instagram users appreciate useful tips and suggestions and will keep coming back for more.

Inspire others to support

small businesses or under-represented groups that you care about.
10. Congratulate or wish a happy birthday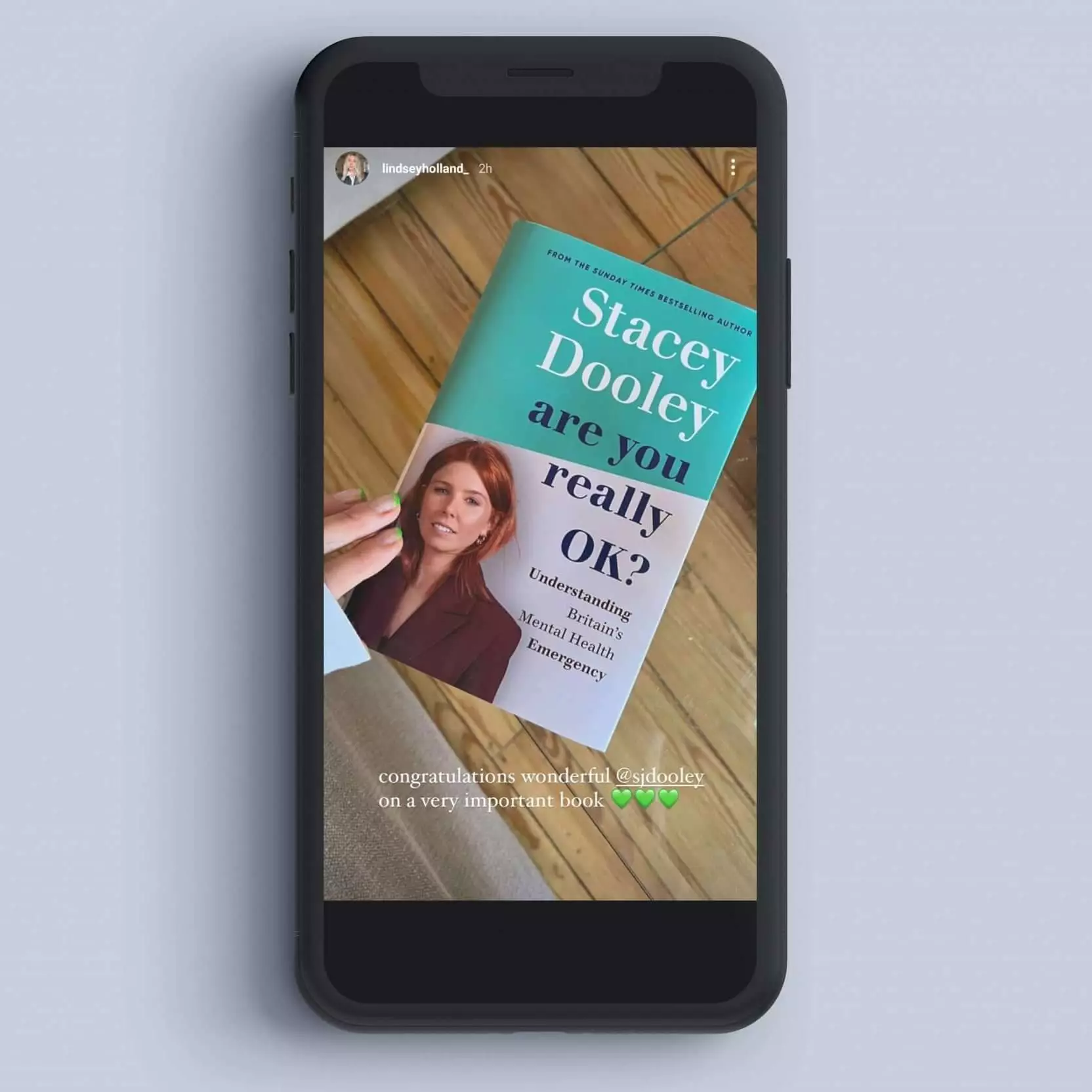 I start every new year thinking about wishing my favorite rappers a happy birthday on my Instagram stories and then end up forgetting to do it. Obviously, I am not an influencer — despite what my 1.5k YouTube subscribers would lead me to believe — so I don't think my forgetfulness matters that much in the grand scheme of things.
However, that doesn't mean you shouldn't do it. It doesn't necessarily have to be birthdays — simply congratulating a fellow content creator for a certain achievement can take you a long way to connecting with them, and potentially their audience.
Benefits:
Cross-over opportunities.

It's just a nice thing to do, you know?
Teasers and announcements
11. Sneak peek of a new product or service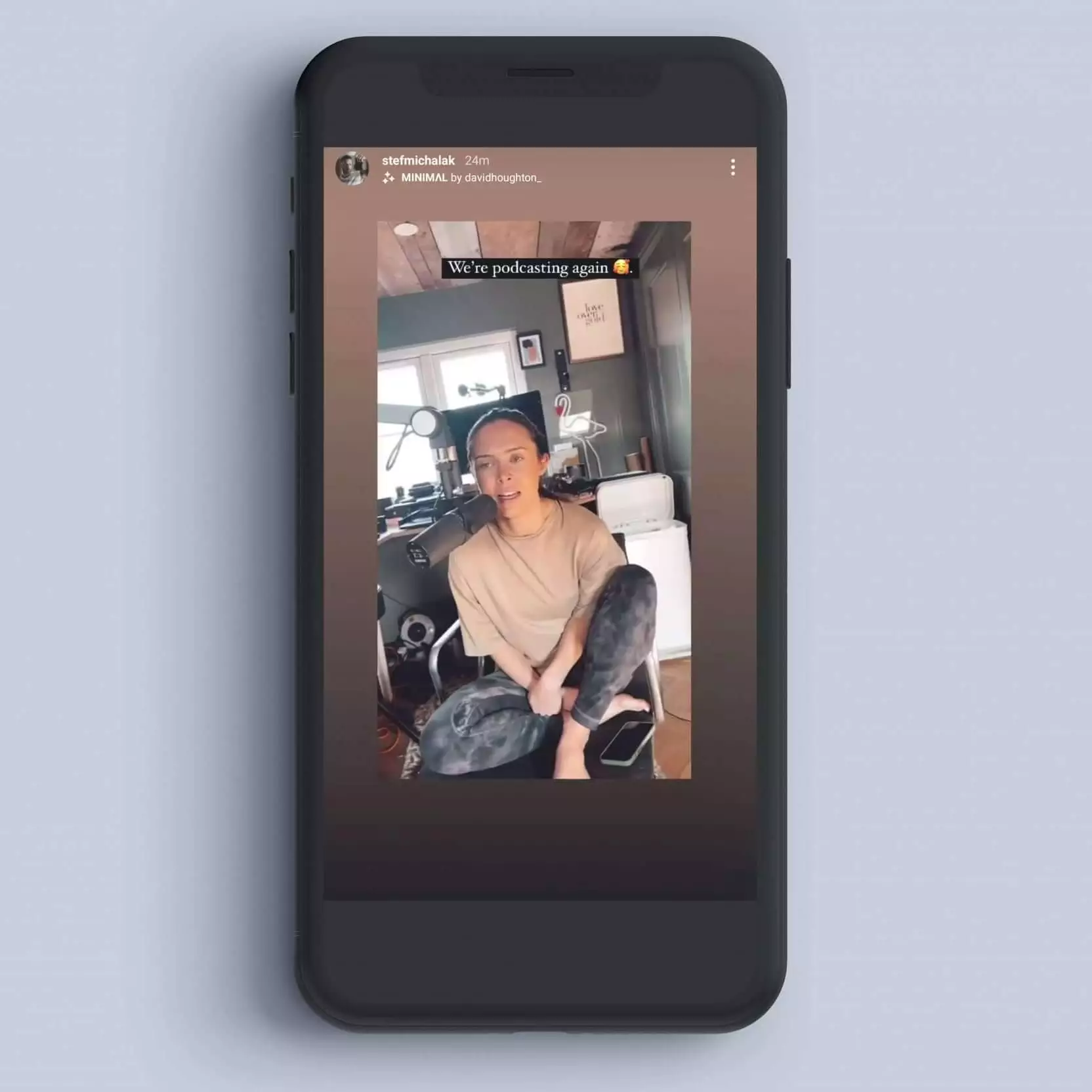 Ah, sneak peeks — the teaser's little brother and the official launch's distant cousin. By offering your audience a sneak peek — be it of an upcoming launch or an ongoing initiative — you can bring your community together under one roof and potentially prompt them to spread the word about whatever you're working on.
Tips:
Don't let excitement get the best of you and turn the sneak peek into a full peek.

Revealing a roadmap or describing your vision/goals also works.

Keep things as simple as possible.
12. Countdown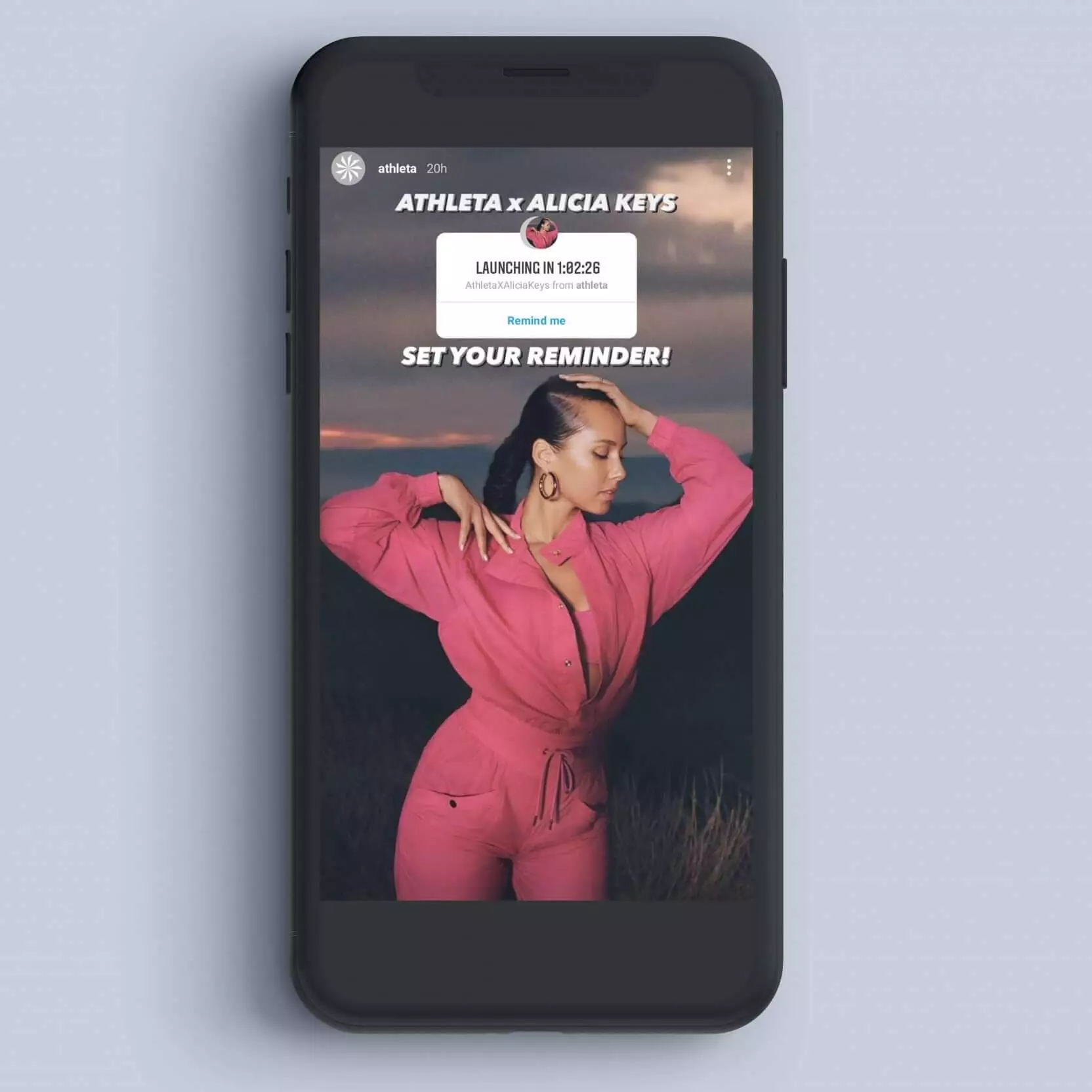 Countdowns have become a fixture of social media initiatives. It's literally the way to build anticipation around your projects. Coupled with supporting content (see above), you can give your upcoming project the initial push it needs to gain momentum.
Benefits:
A countdown creates urgency.

Gives your audience something to look forward to and come back for.
13. Share a photo or video without context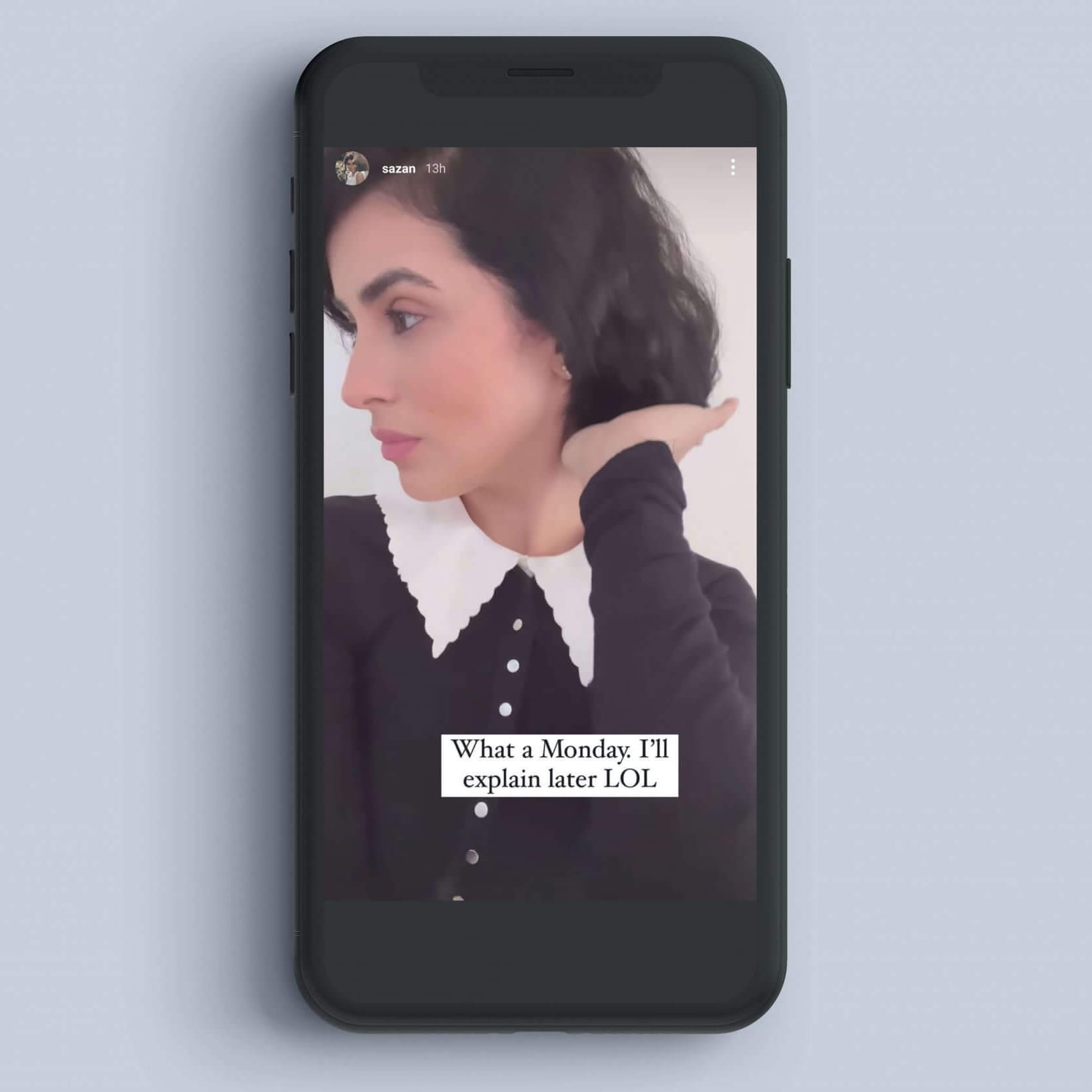 Nothing to add here. No context, remember?
14. Coming soon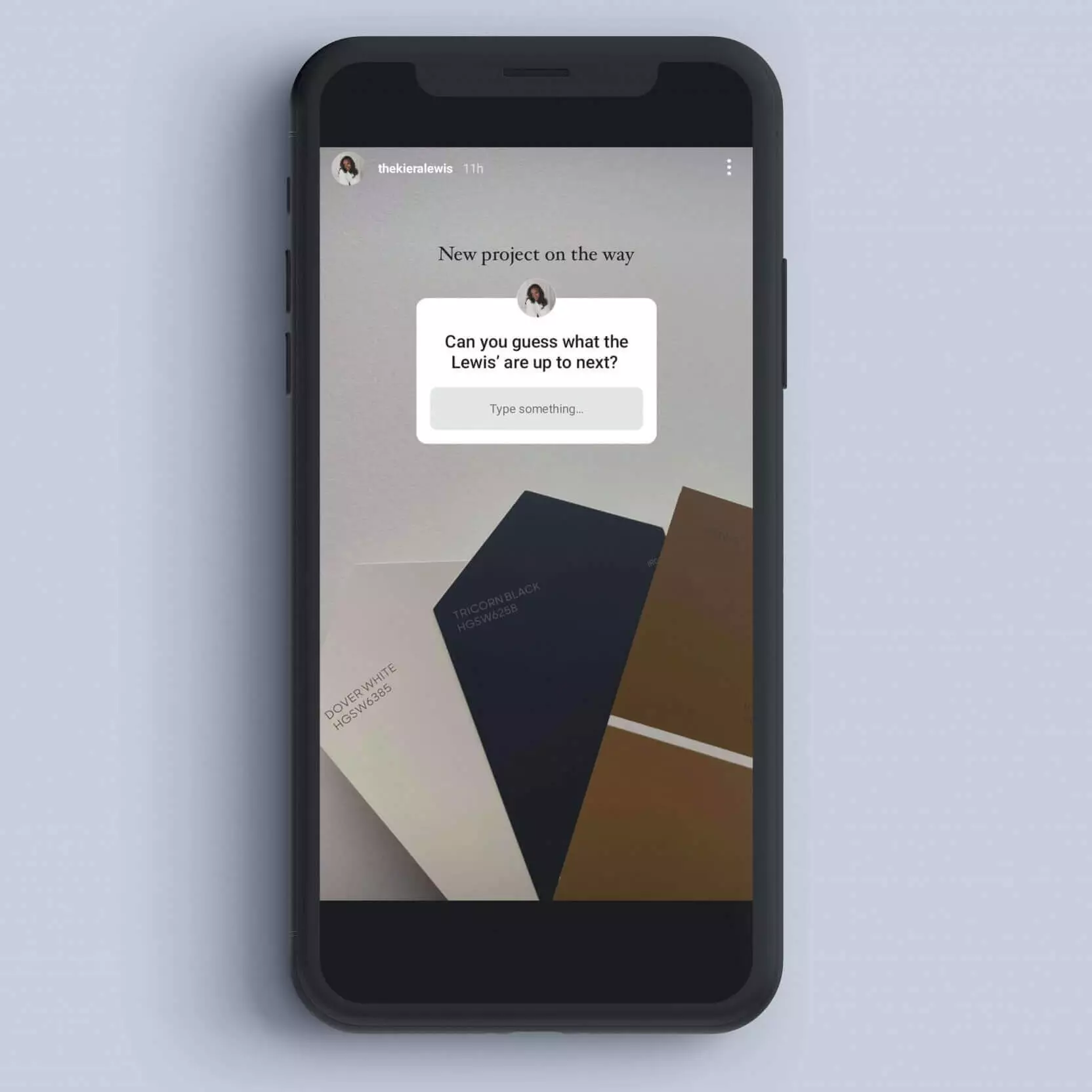 "Coming soon" types of posts fall pretty much in the same family of content as teasers and countdowns, with one notable difference: you can use them to gauge the interest of your audience for a particular initiative. It's more versatile in that way, especially if you can combine it with a question sticker or a CTA encouraging followers to share their thoughts.
Tips:
Use them in combination with question stickers or CTAs. Bonus points for replicating the aesthetic/mood of your upcoming initiative in the story.

It's best to reserve "Coming soon" stories for when you're 100% certain it's actually coming soon.
15. Announce an event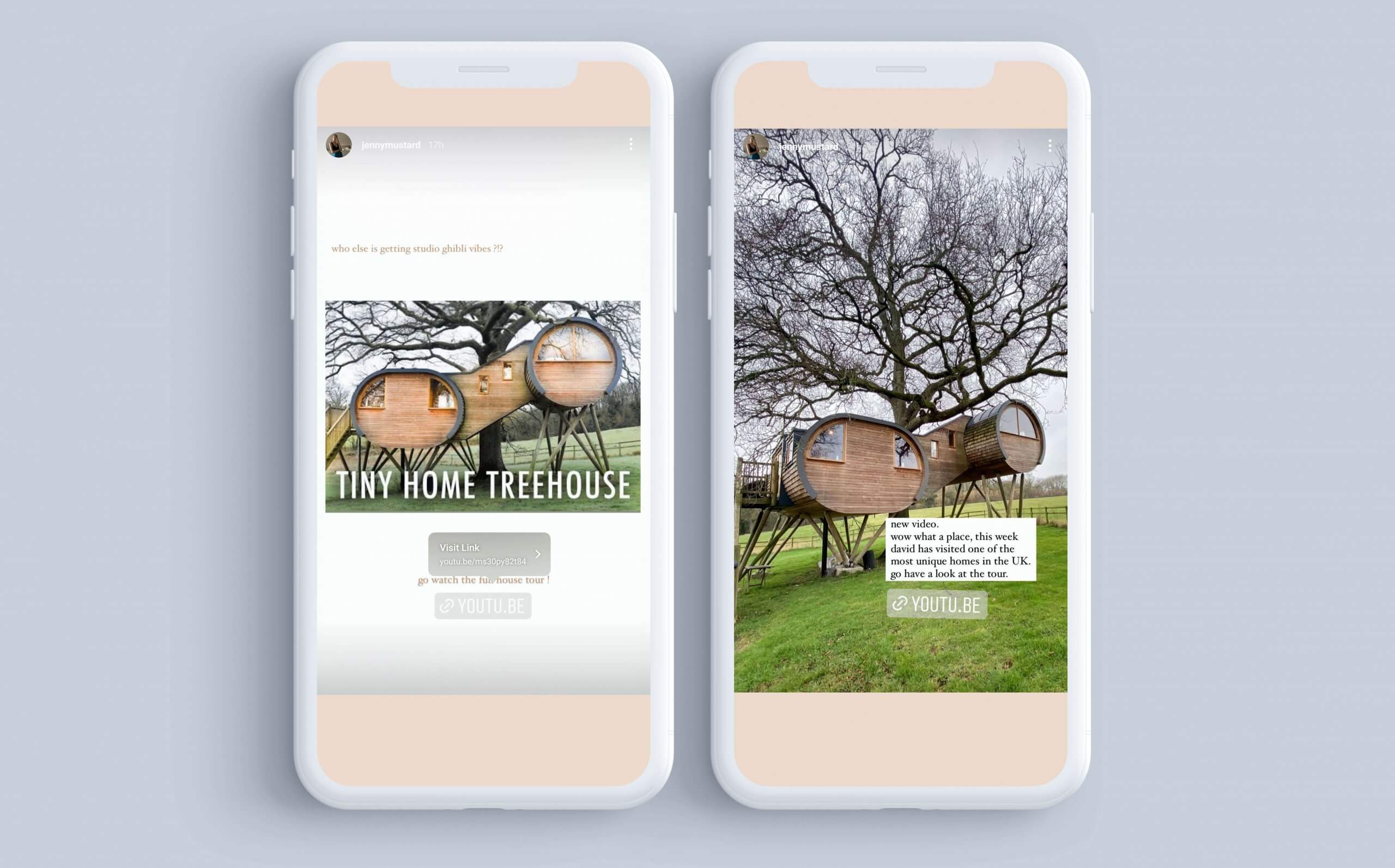 Sometimes you don't have the energy to create new content for your stories. Mainly because you've been busy creating for other platforms. So why let all that good work go to waste by not promoting it accordingly? You can harness the storytelling power of Instagram stories to announce your upcoming YouTube video or podcast episode. Grab a still from your video or a piece of audio snipped from the podcast episode, drop a line of copy and you're good to go.
Benefits:
Promoting your external content (i.e. any kind of video content, photoshoot materials, podcast episodes, etc.) via Instagram stories can be a great way to spread your reach.

If you sell a product, you can share an exclusive code or offer. Or even better, giveaways and contests can encourage people to tune in.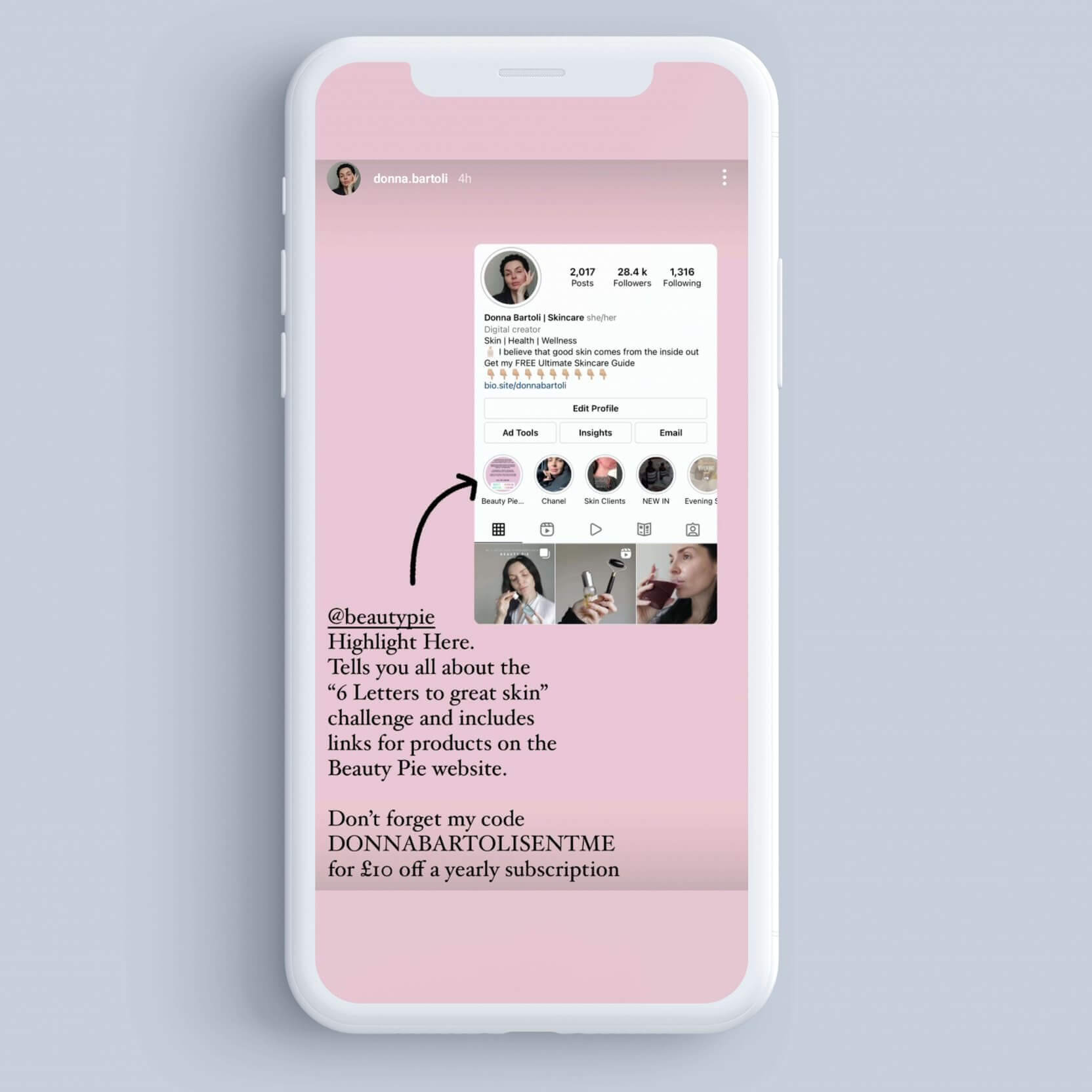 16. Announce a new post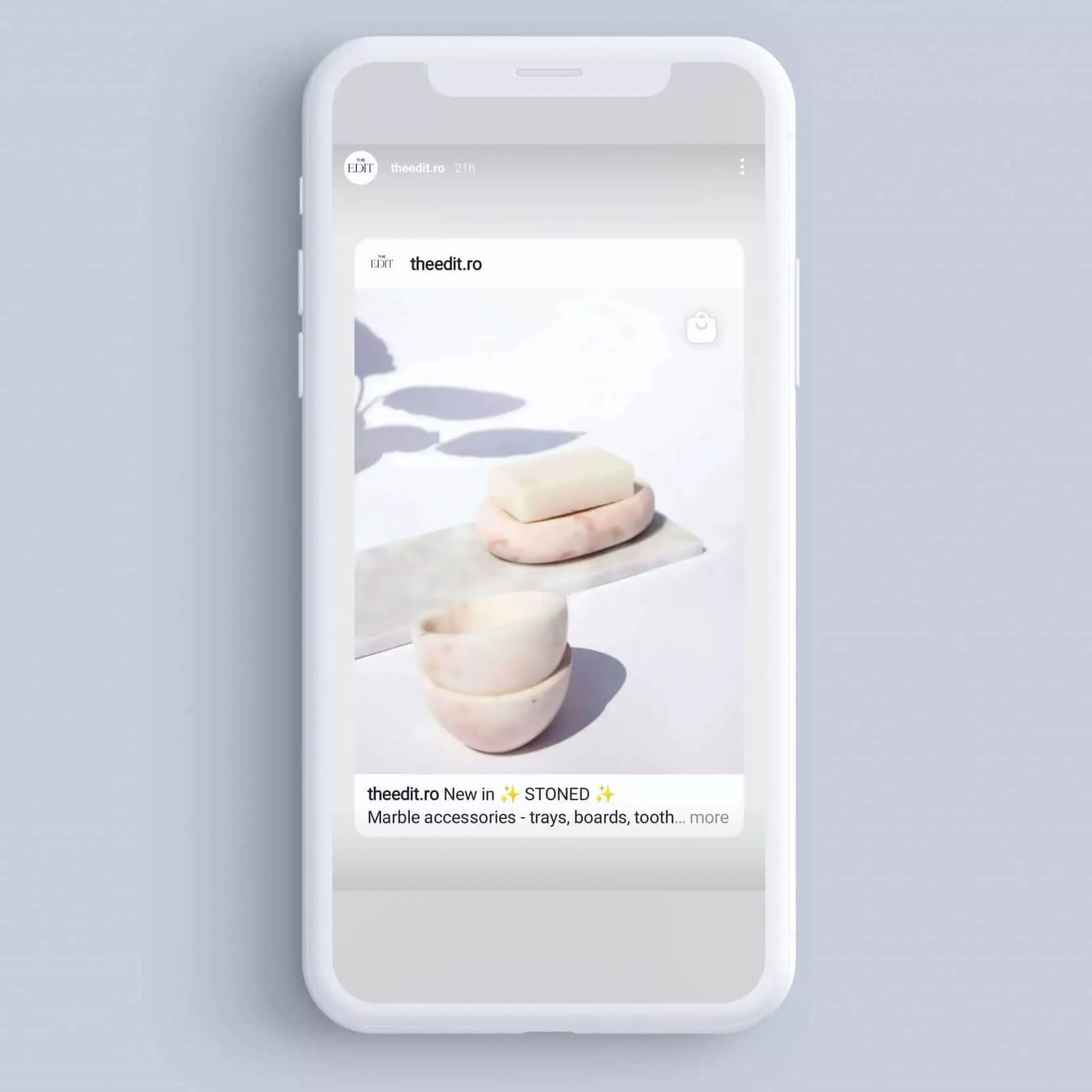 You can also announce one of your feed posts on Instagram stories. Obviously, that requires you to have a new post ready in the first place but you can also reshare old posts when they're relevant to the context or date.
Tips:
Keep your followers guessing by revealing only a snippet of the post.

The aesthetics of the reveal and the post itself should match.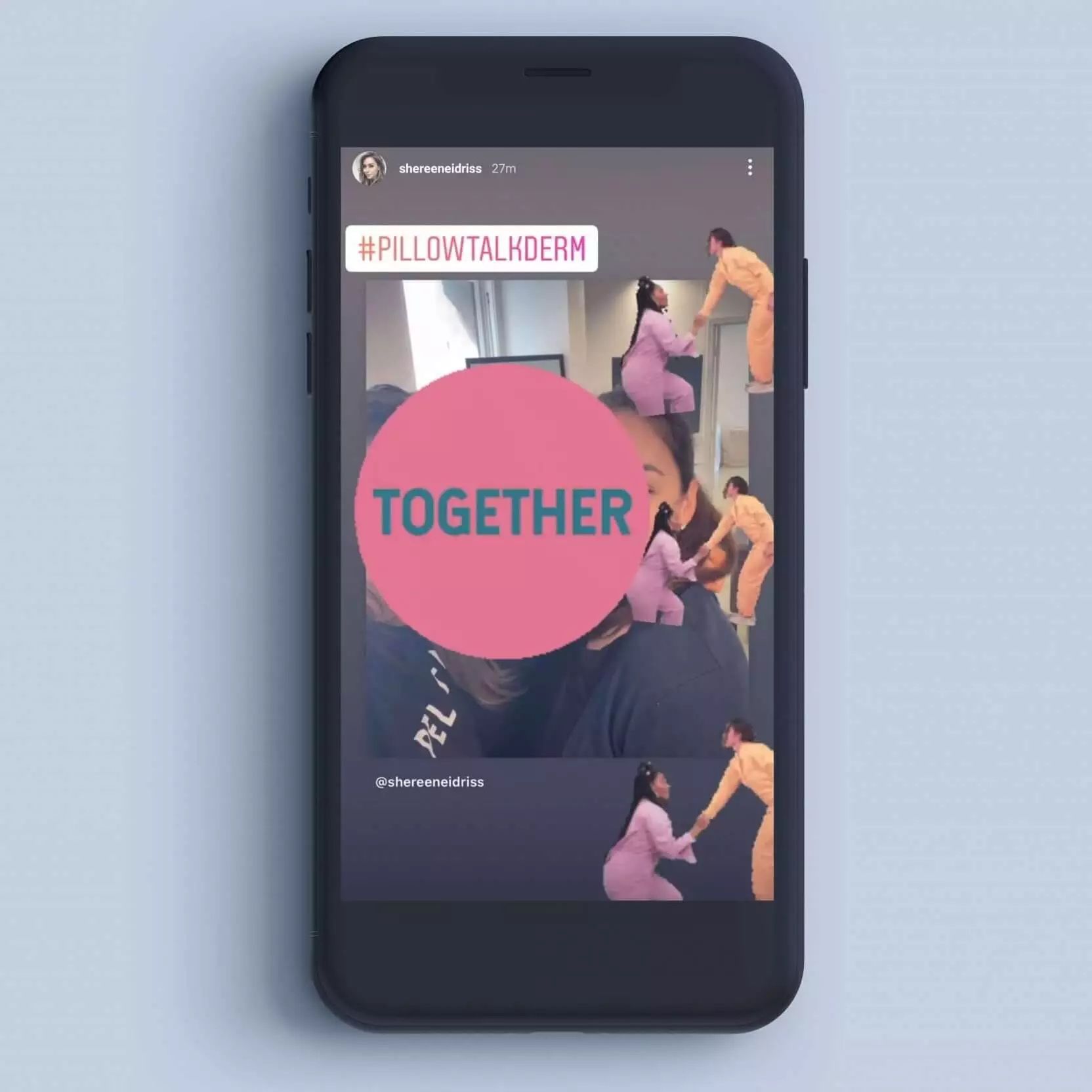 Conversation Starter
17. Ask for feedback or suggestions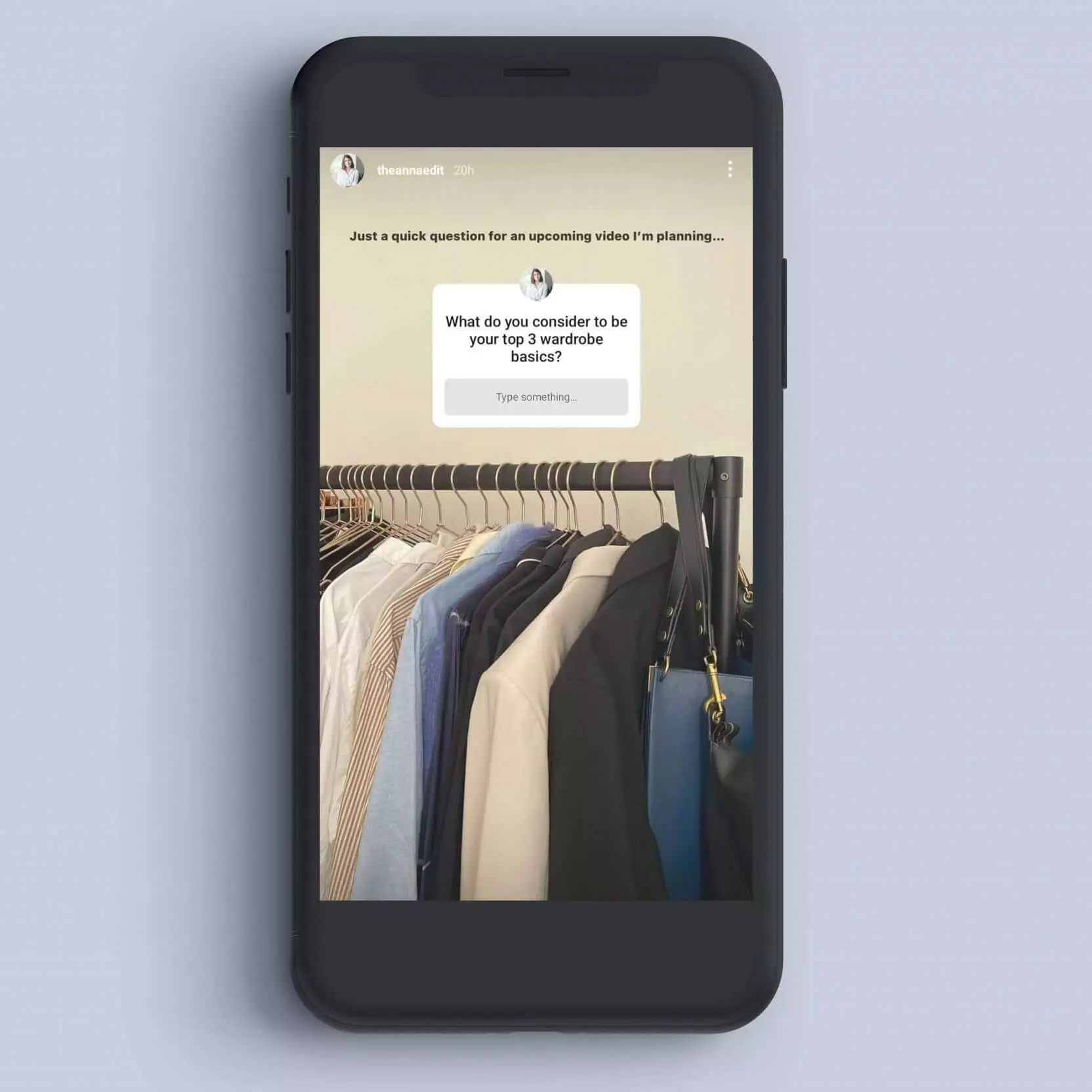 When in doubt, there's no shame in reaching out to your followers. After all, your community can be the best source of inspiration for content. Because, really, who else would know what they want to see better than the people who brought you here in the first place?
Tips:
If you're asking for feedback for a particular piece of content, do your best to deliver on it. People don't like having their time wasted.

Give the person who gave the best feedback a shout-out in the final product.

Ask your followers to weigh in on a trending topic.
Customizable Instagram Story Templates by Planable
We know a thing or two about sharing content on Instagram stories. Planable is a social media tool that helps teams plan, create, approve and collaborate on social media content.
We have tons of nifty features specifically designed for Instagram. We're talking automatic scheduling for Instagram posts; grid view where you can plan out your grid layouts; the ability to schedule stories. Tons of stuff.
Oh — and if you and your team can't see eye to eye on what an Instagram story should look like, give our approval and collaboration features a try.
Signing up to Planable is free and only takes 30 seconds. Once you create a workspace and connect your social accounts, you can immediately start planning, creating, approving, and collaborating on your Instagram stories.
We created 10 dynamic Instagram story templates that you can customize and share to your liking next time you're in a rut.
Now back to our list of creative story ideas:
Repurposing content
18. Repurpose a blog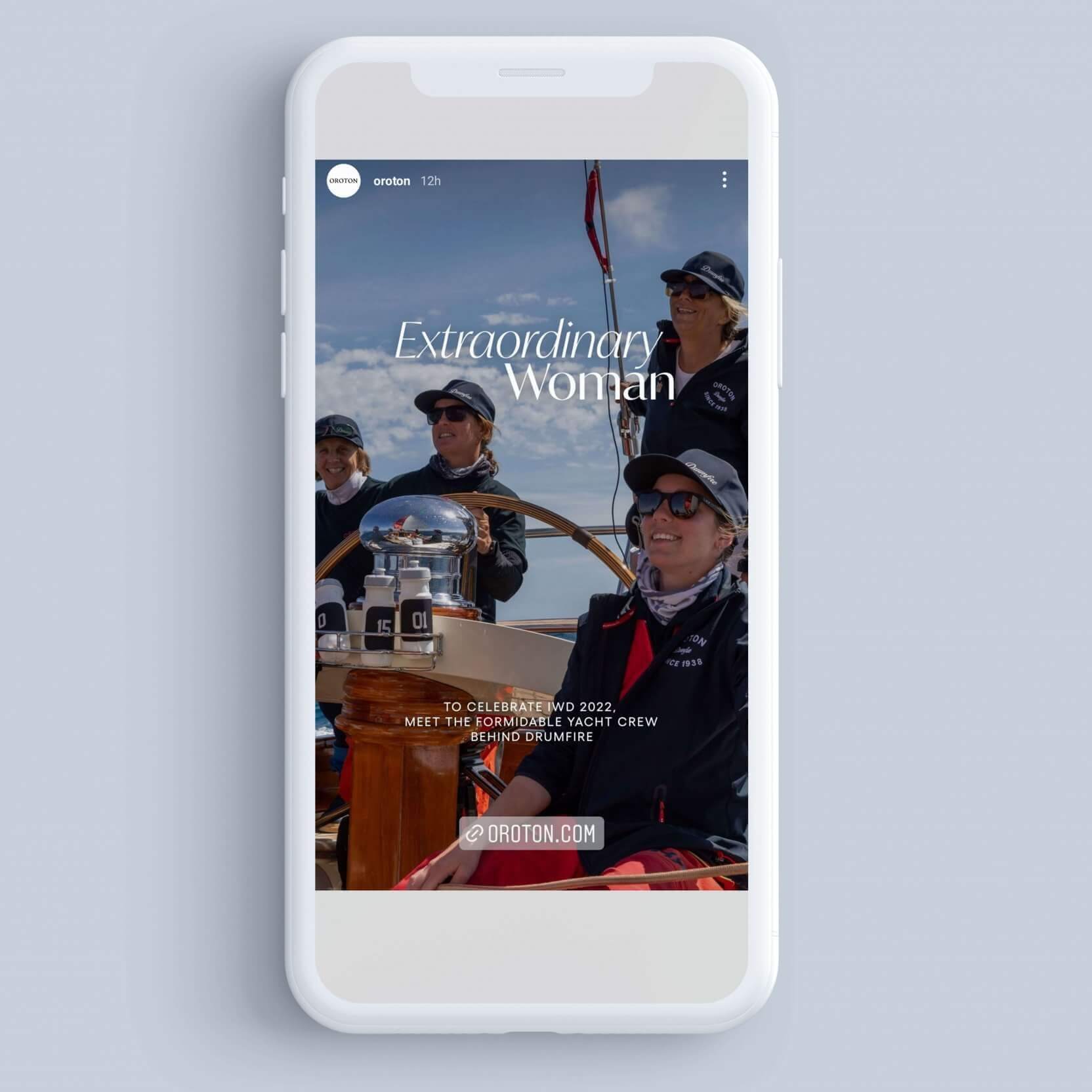 Even though content consumption habits have changed dramatically over the last 10 years, people are still in the market for well-written blog pieces. So, it might be a good idea to use the power of Instagram stories to spread the word about your latest adventure in the world of the written piece. You can save your content pieces in a Highlight and use an Instagram logo for this specific category. 
Tips:
Highlight snippets (no longer than a paragraph) and urge people to click on the link with a CTA.

Get inspired by The New York Times and Washington Post, who create short, easily-digestible pieces specifically for Instagram stories.

Publish interviews on Stories. You can repurpose your old interviews in the same fashion as above. If you filmed those interviews, even better.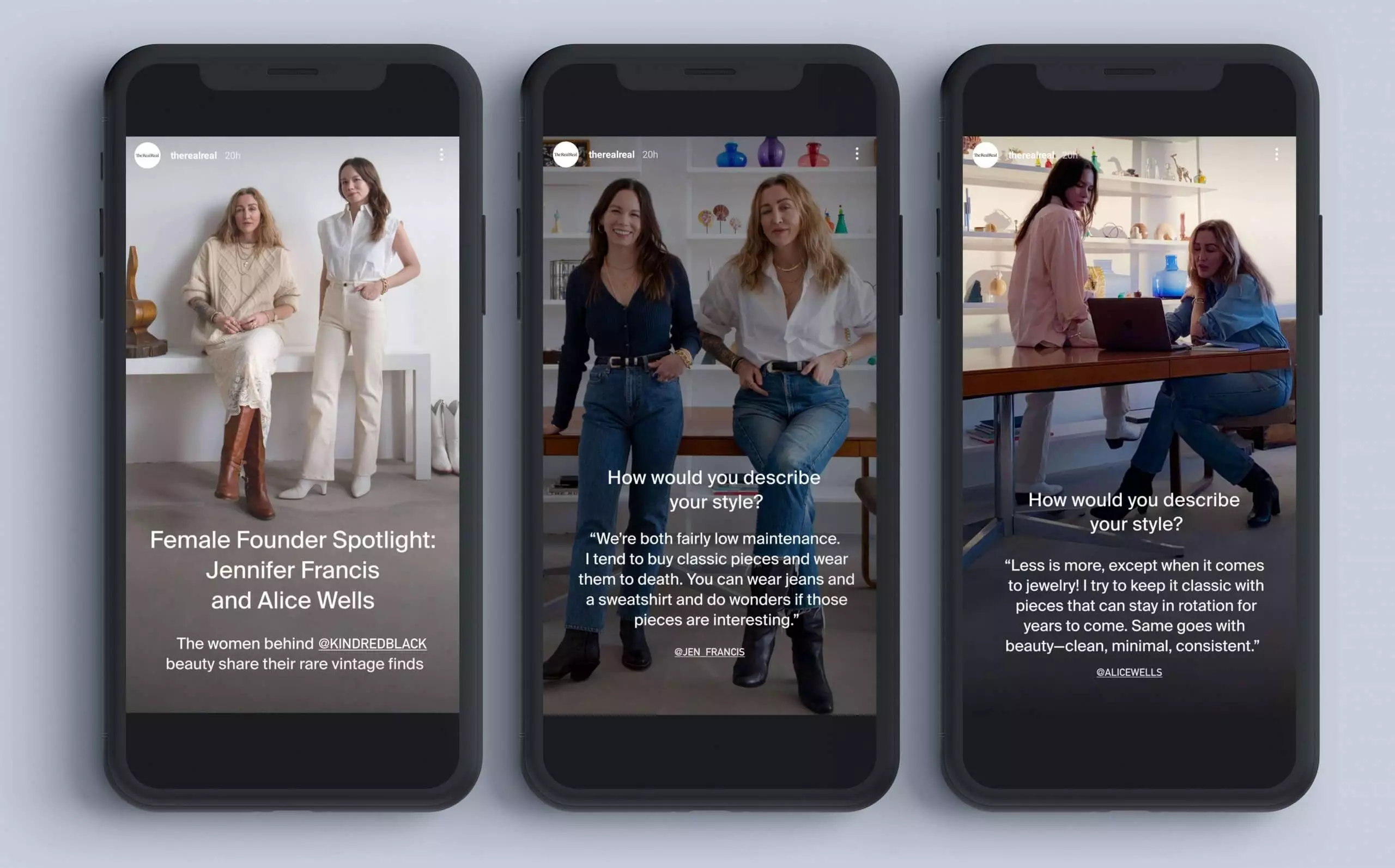 19. Cross-promotion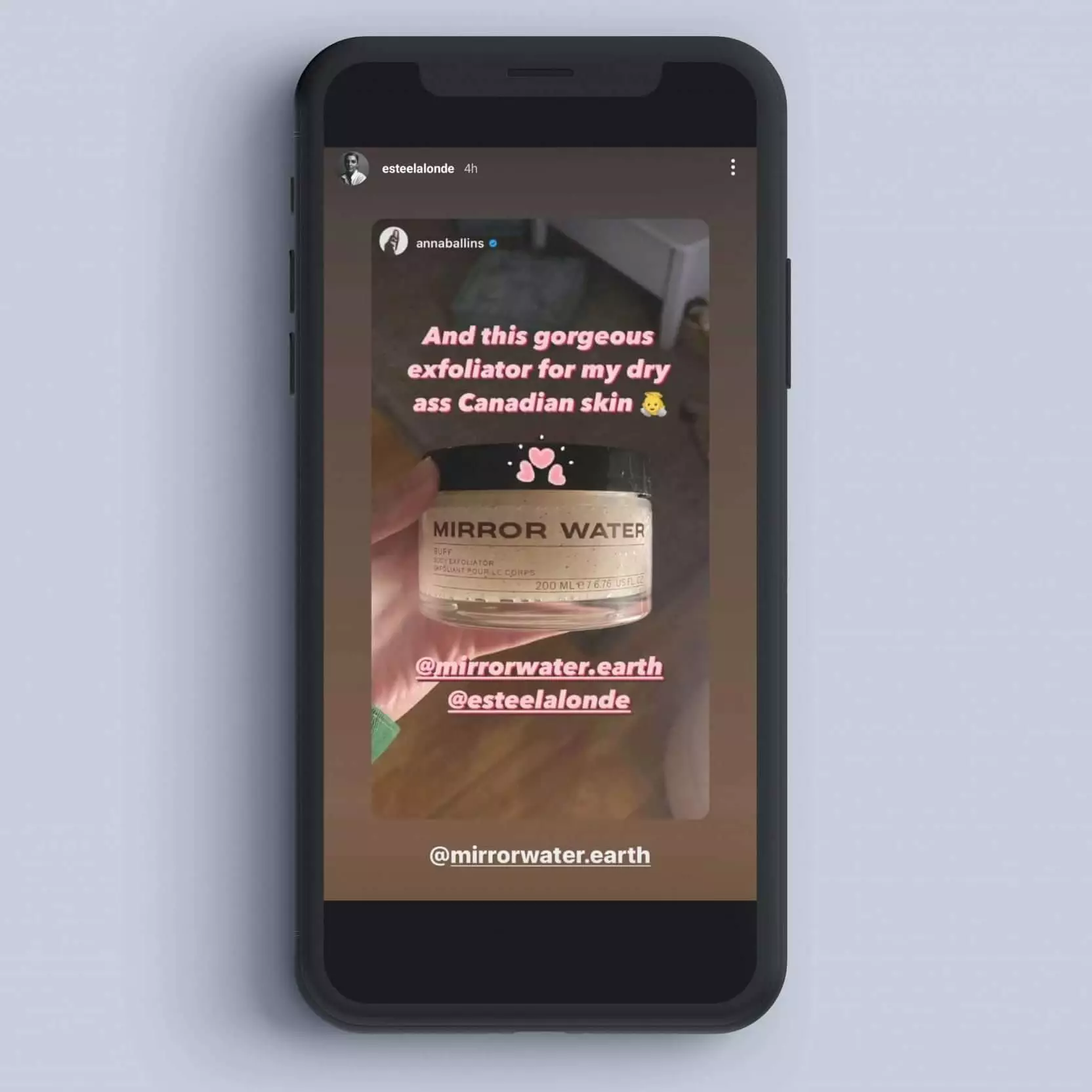 You don't have to focus just on your "business" account. In fact, many influencers share the content they make across multiple channels. Antony Fantano, for example, is a firm believer in this granular approach. Music reviews go to his original channel, TheNeedleDrop. Content that doesn't fit the main channel (interviews, meme videos, rants) goes to his secondary channel, fantano.
This is just one example. One advantage Instagram has over YouTube is the ease of cross-promotion — so you can reach a point where your main and secondary channels play off of each other and grow in tandem.
Here's how Erin Banta, co-founder at Pepper, leverages press coverage on Instagram Stories:
We've found that featuring press coverage on Instagram stories is exciting, builds followers and increases word of mouth. We feature our mentions in high traffic press pieces and it tends to generate chatter among fans. In addition, said coverage is then shared. Finally, new followers have been attracted to our business through reading the articles we feature in our Stories. In short, brag a little! Sometimes doing so breeds industry and fan buzz alike.
Benefits:
Cross-promotion can help connect the dots between the audiences you have on your different channels.

Repurposing content is a side-benefit that enables you to maximize each asset you create.
Shout outs
20.
Feature content from other accounts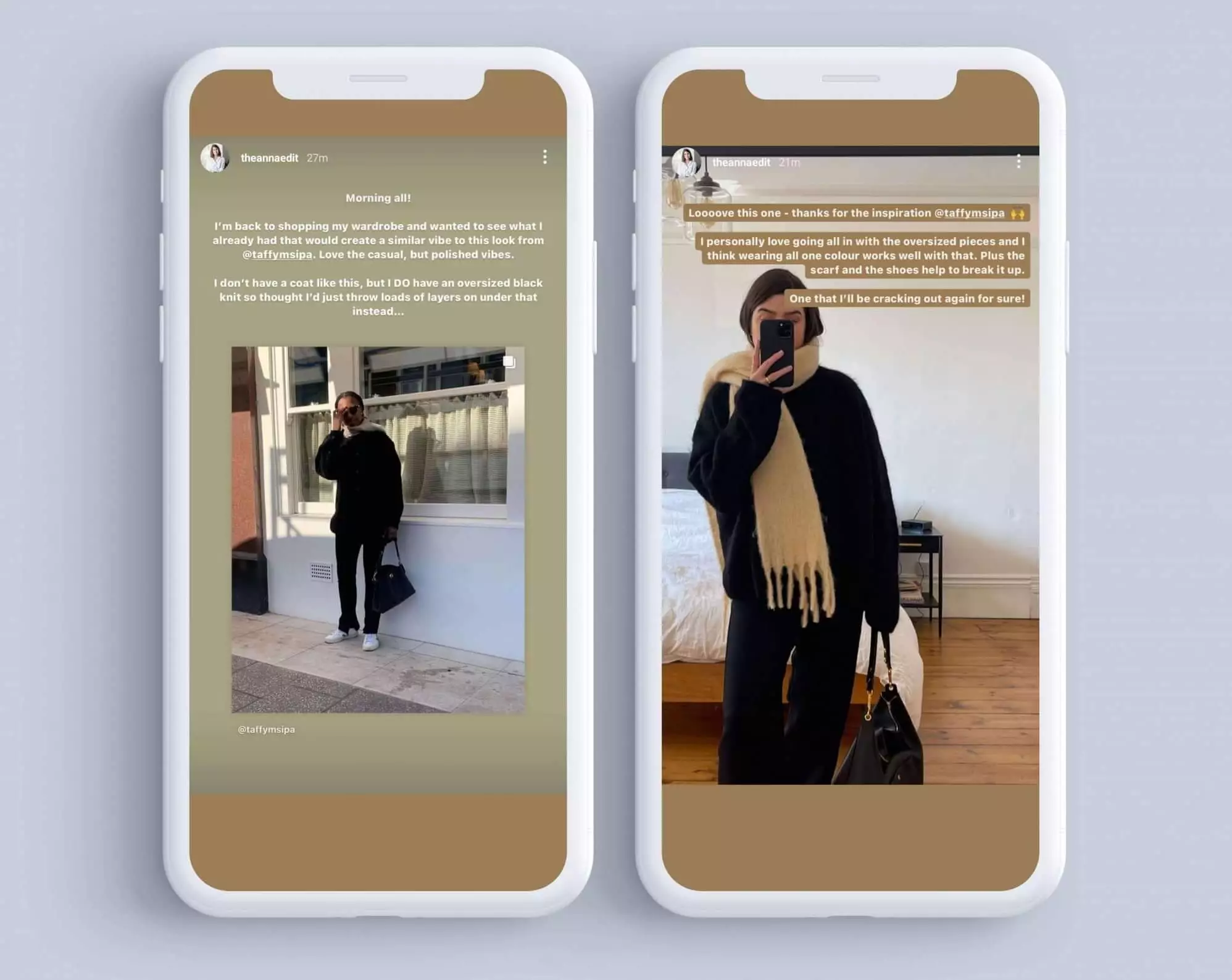 Never underestimate the power of the shout-out. There's a reason why creators from the same niche tend to hang around in the same circles. Partly due to sharing the same audiences, and mainly because people love a good cross-over. So if you're ever out of ideas, give your fellow creator some love by shining the spotlight on them in your IG stories.
Tips:
Do it because you genuinely care about their content, not for some ulterior motives. People will smell that from a mile away.

Networking with other creators is one of the best ways to grow your reach.
21.
Share favorite small businesses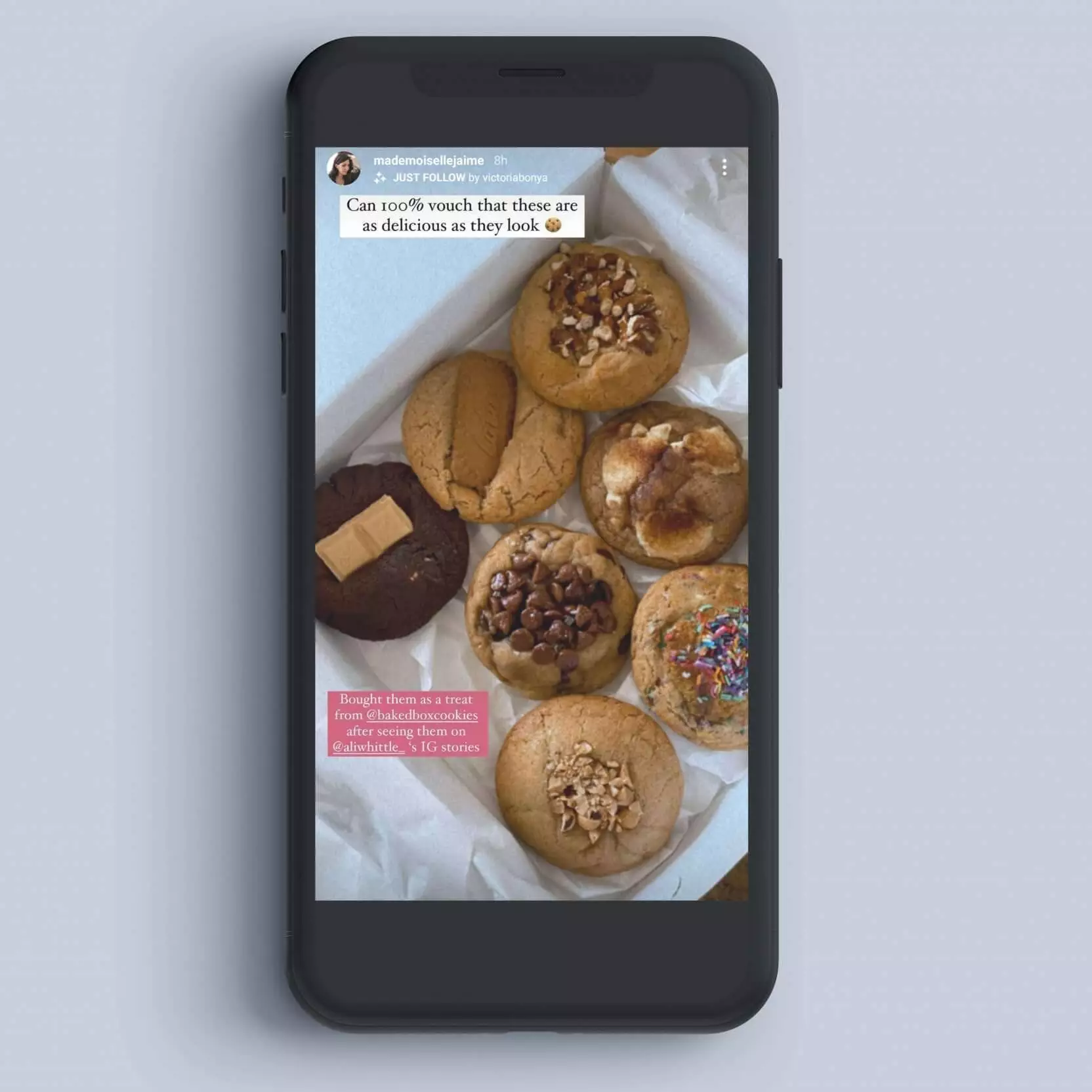 A lot of ink has been spilled on the power of influencers on local businesses over the last few years. Influencers can bridge the gap between local businesses and people and convince them to buy locally. And you can play a role in that too by promoting a business on your Instagram stories.
Tips:
You can add a bit of flavor to your story by creating a narrative around it. For instance, you can talk about the history of the neighborhood it's based in.

Expand your network and lay the ground for future collaborations. You never know who might send you free PR or offer to sponsor you!
22. Show your inspiration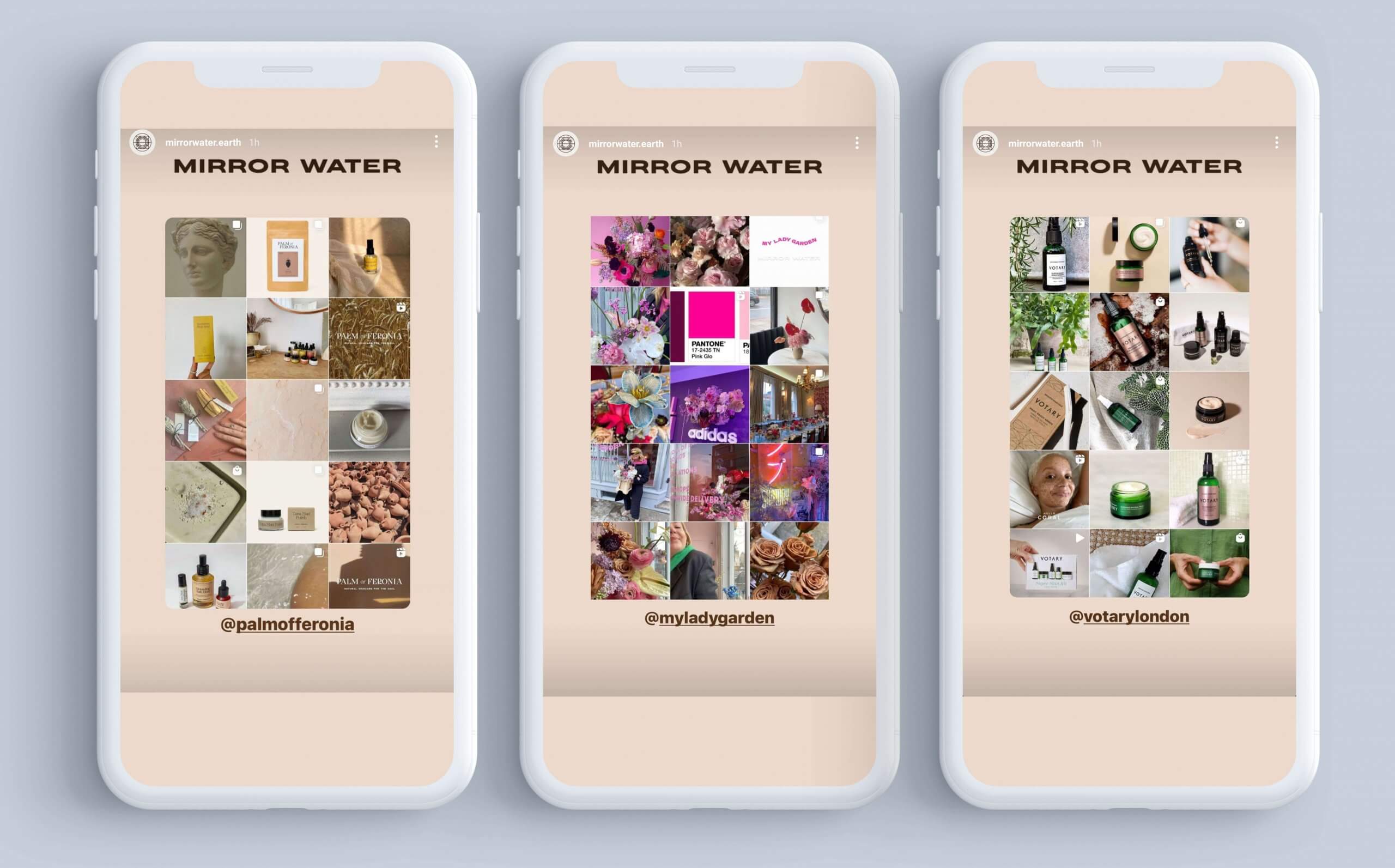 This Instagram story idea is in the same family as the "shout-out", but it's worth mentioning anyway. No content creator exists in a vacuum — ask any one of them what convinced them to start creating, and most of them will mention another influencer. So pop open that story screen and show your inspiration some love.
Tips:
You can showcase a post of theirs that hasn't performed very well to give it a push.

This is an easy way to stay active on stories while piggybacking on content others have created.
23.
User-generated content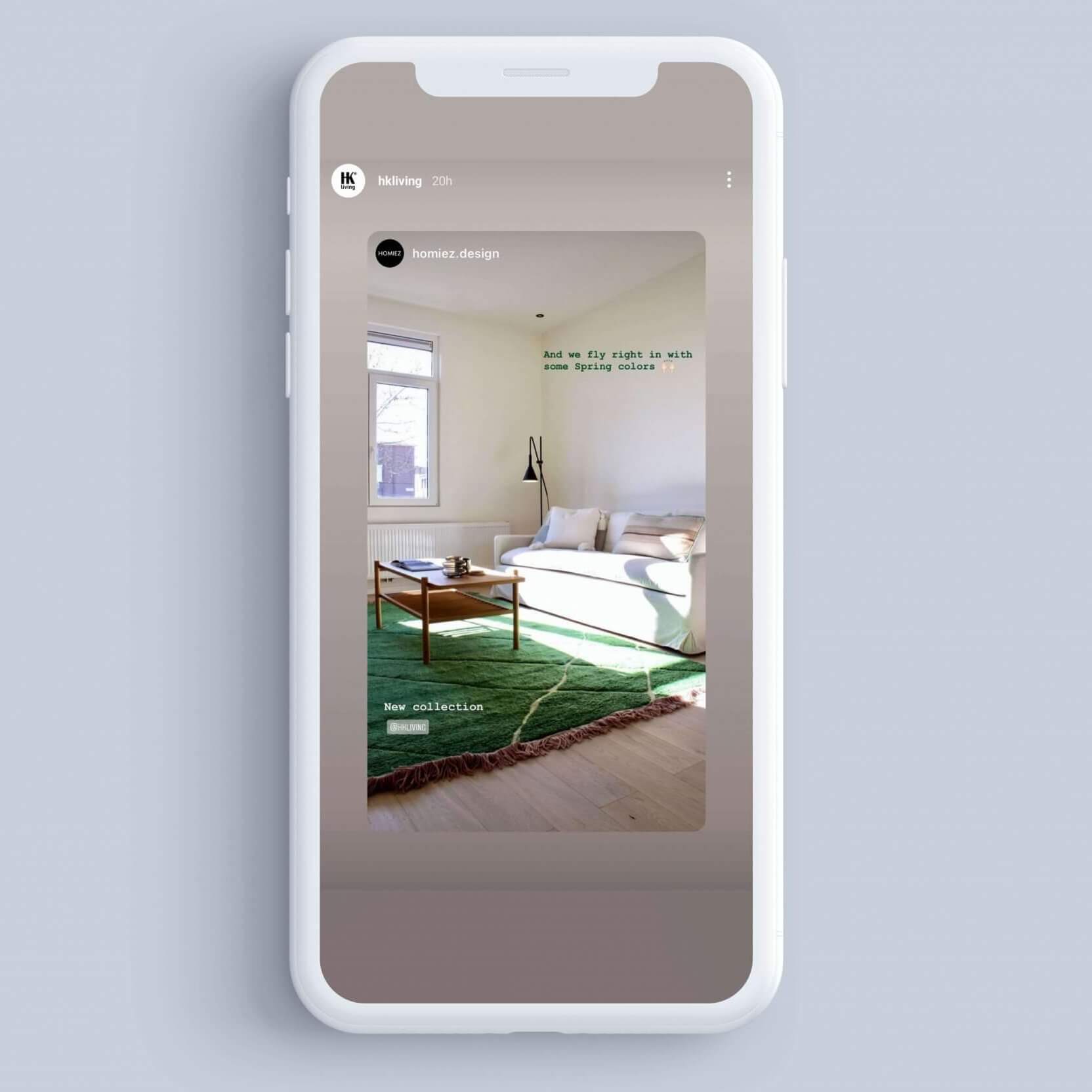 UGC includes re-sharing your customers' stories wearing or featuring your products. So the next time you're tagged, jump on that opportunity to reshare it on stories. Brands and influencers have come to recognize the power of user-generated content. With so many people out there creating (in the majority of cases) excellent memes and original content basically for free, why wouldn't you showcase it on your stories?
Sanket Shah, one of the founders and the CEO at InVideo, shared the type of Instagram Story that has worked for their audience:
Instagram stories are a blessing when it comes to increasing your brand awareness, we too gave it a shot, featuring the audience by giving a shoutout to those who created some amazing content with the help of our tool.
Tips:
Re-share your clients' or customers' stories wearing/featuring your products. Bonus points if they send a selfie.

Collect followers' replies and memes and do a "best-of collage" on your stories.

Prompt your followers to post pictures of your products.

Works with "Show me a photo of " and "gif challenge" types of posts.
24.
Feature your followers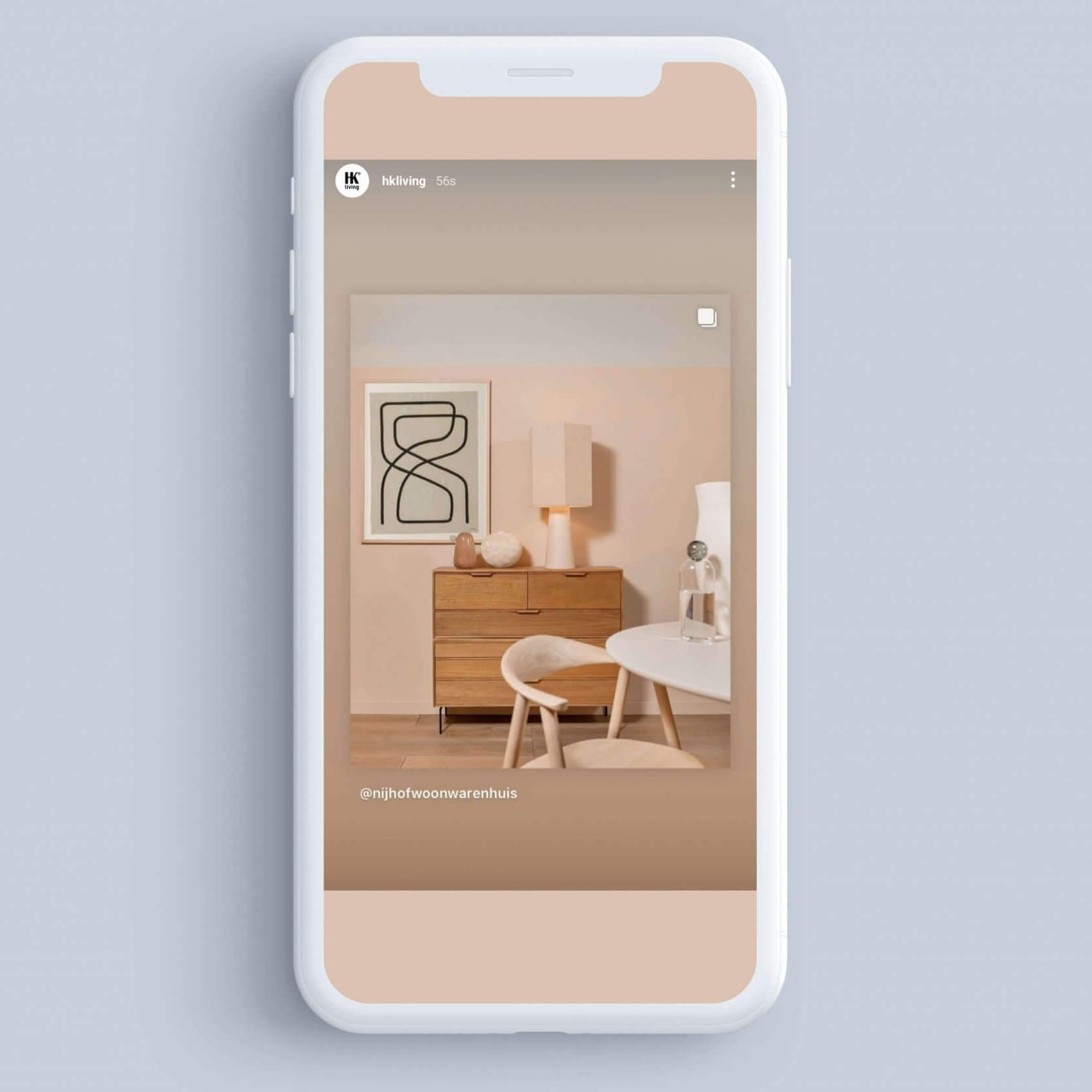 Speaking of user-generated content, there is also something to be said about featuring your followers on your Instagram stories. Maybe there's a piece of content they created that you've really enjoyed, or perhaps you took a liking to their projects? Followers are, after all, the lifeblood of your business, and your audience will appreciate the support you offer them.
Tips:
Make this a recurring initiative. Something like "Monthly featured follower". Or seasonal, depending on your preference.

Keep it genuine and don't force it. The last thing you want is to put off your audience instead of bringing them closer.
Interactive
/

Engaging
25.
Quiz or Poll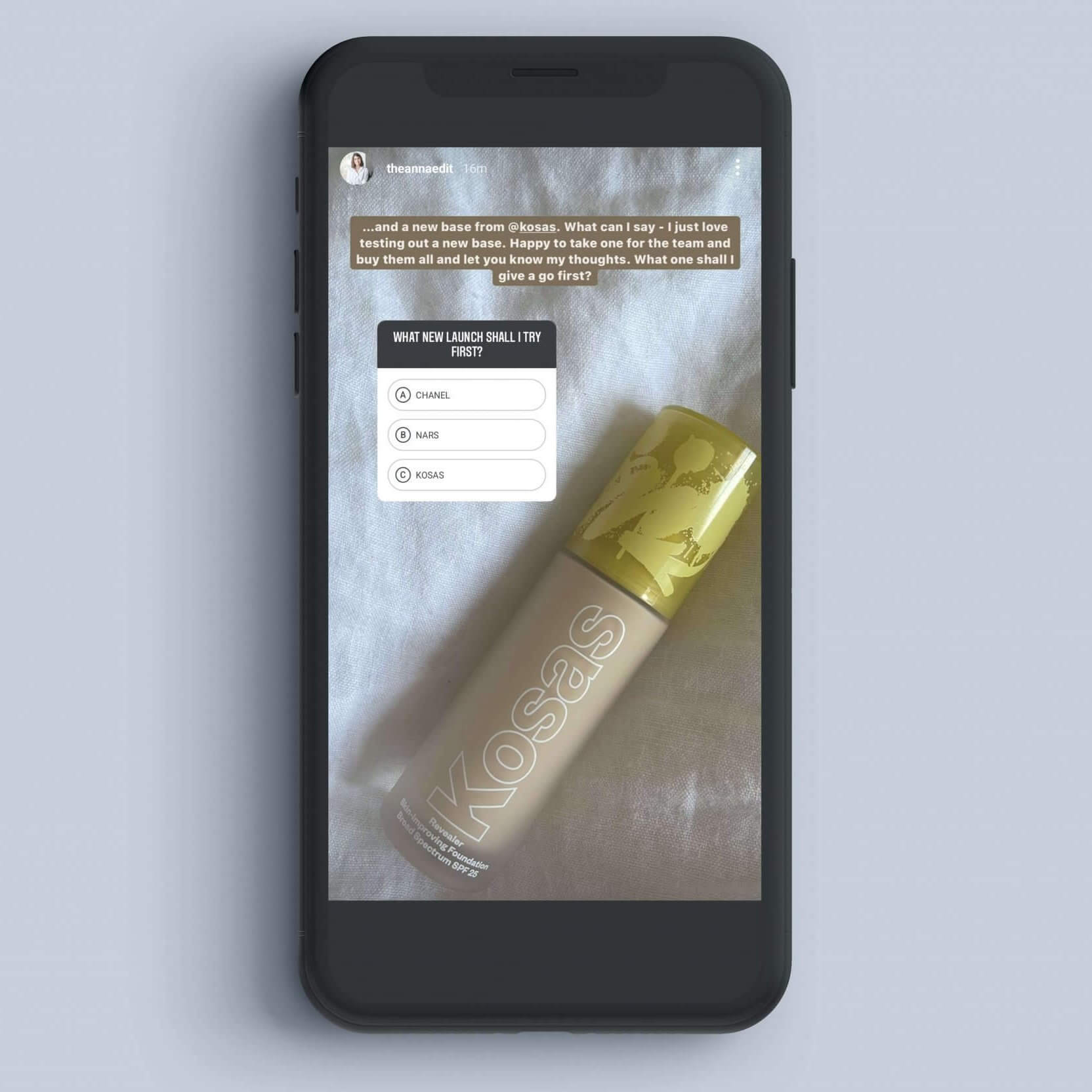 People love a good quiz or poll, especially if it targets them directly, and if they request content through it. Use Instagram stickers and polls to engage with your followers and who knows, maybe it'll serve as inspiration for future content.
Tips:
Don't overcomplicate things. Make it as straightforward and concise as possible.

Ask genuine questions only. People will know if you're fishing for content ideas, so make sure to be transparent with your intentions.
26.
True or false and quizzes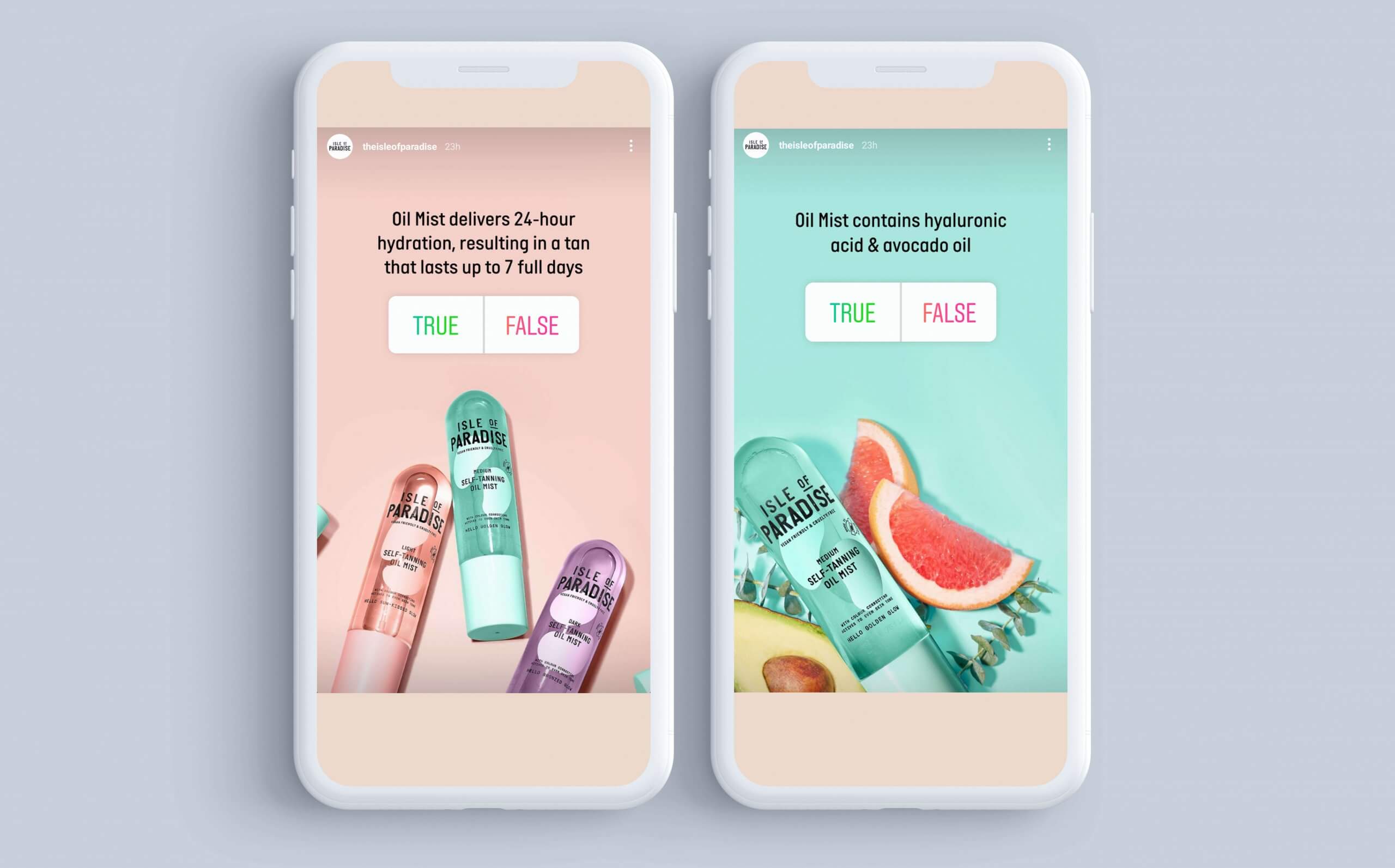 I don't know about you, but I grew up watching quiz shows — any Who Wants to Be a Millionaire? fans out there? That's why whenever I stumble upon a quiz on social media, I jump on it. As mentioned above, Instagram Stories does offer a quiz option, but you can spice things up with "True or False" games molded on your type of content/product.
Tips: 
Write questions about your niche.

Make it funny but informative or brand-oriented.
27.
Use the slider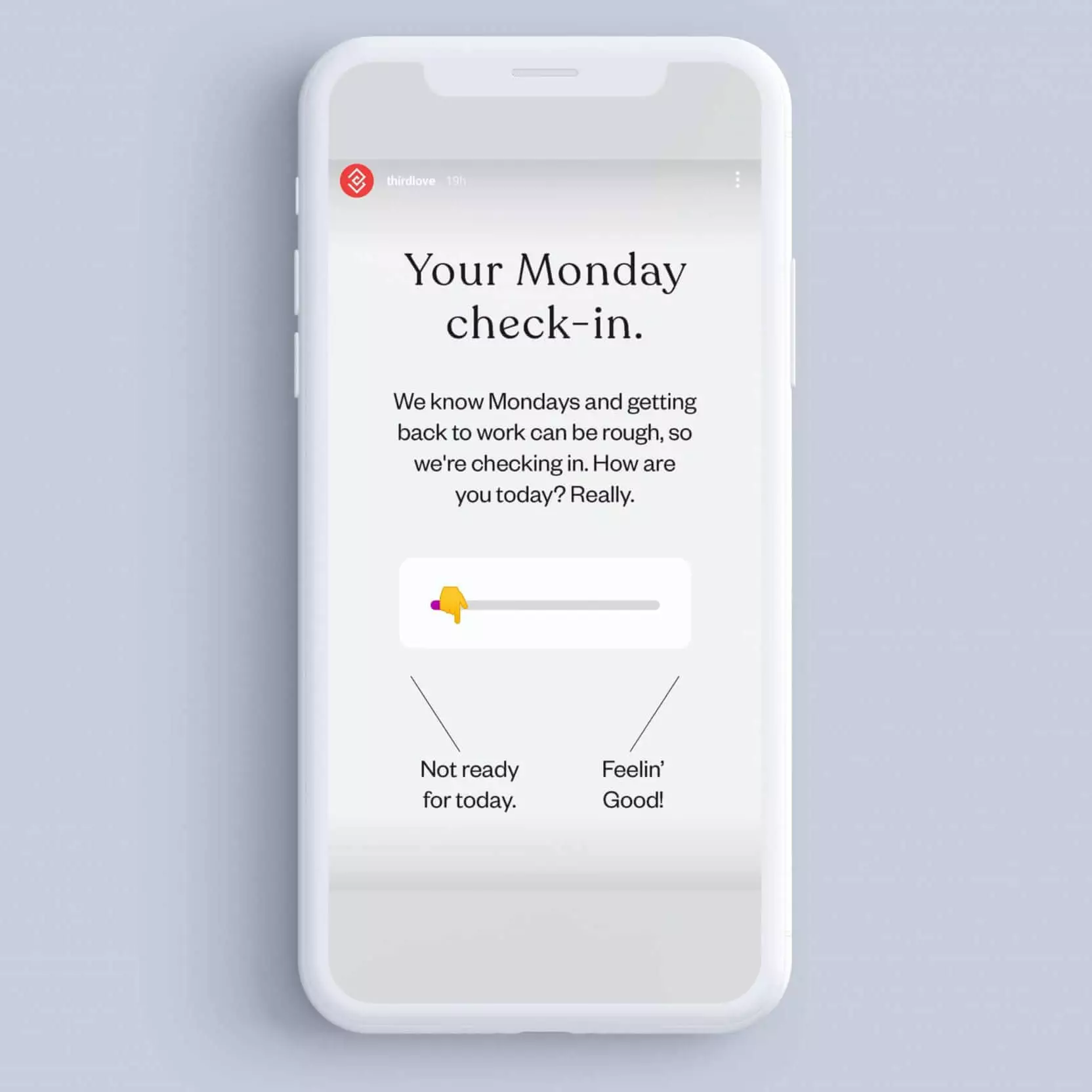 Another way to get the pulse of your audience is with a slider. I like to call it "The Vibe Checker", because every time I see one, it's accompanied by mood-related questions. So don't be afraid to use it. It'll show your audience that you genuinely care about their well-being.
Benefits: 
One of the most accurate vibe-checking tools on the Internet.

Easy to create and easy to use, it will help with engagement and reach.
28.
Understand popular demand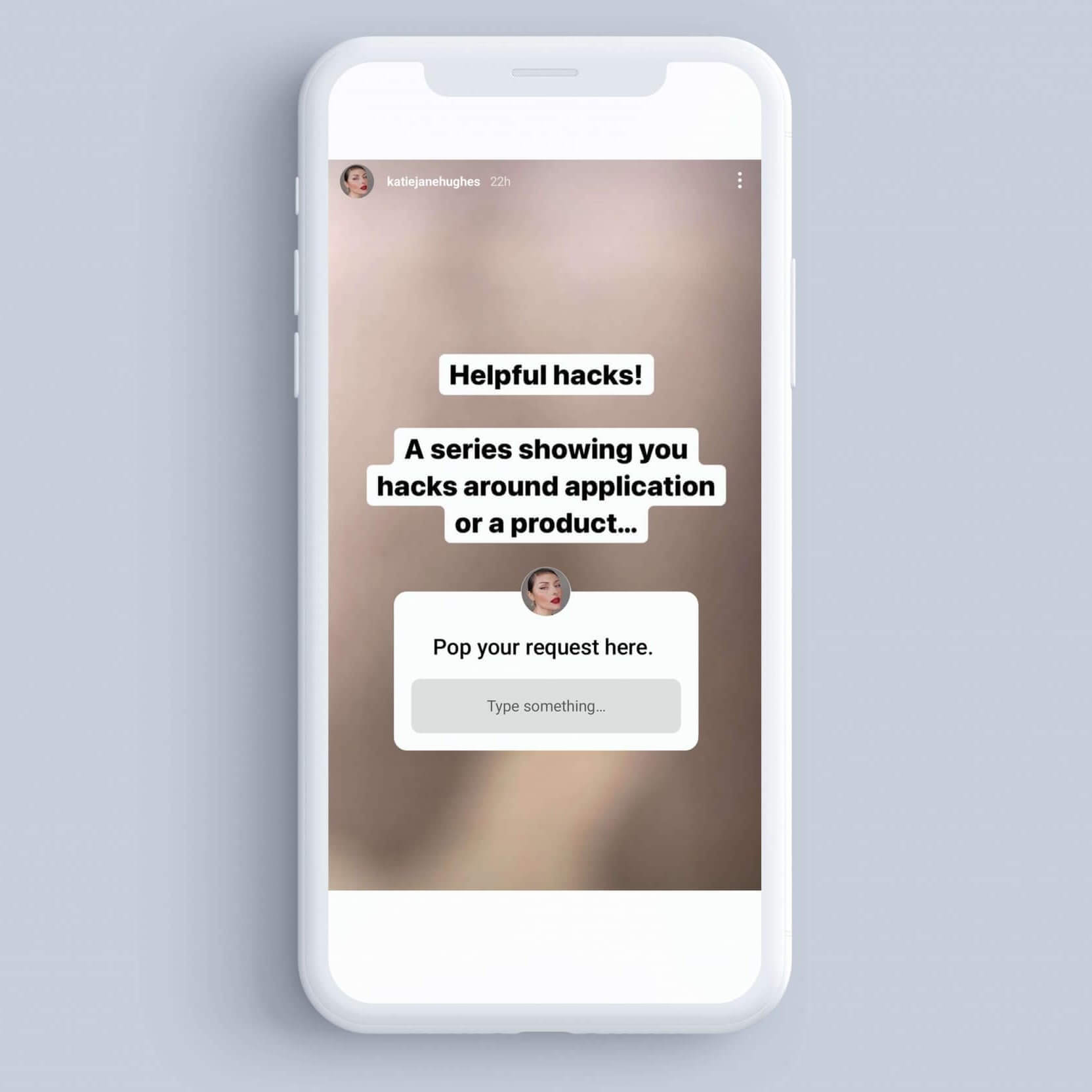 Instagram stories can help you get valuable audience insights. For instance, if your audience is spread across the globe but you're unsure about the exact region, countries, or preferences, you can use polls or AMAs, and then determine when it's the best time to post by the replies you get.
Sylvie Coleman, Head of Marketing at Family Destinations Guide uses Instagram Stories to ask for content ideas:
You can post a question sticker and ask your followers what type of content they would like to see more from you. It's a strategy that allows you to engage not only with your followers but also with a potential new follower. It also allows you to know what people like these days and see your audience's age range. You are gathering information and at the same time increasing engagement in no time.
Tips: 
Ask your followers to send their requests for content.

Gauge how well-received your current content is and if you need to make a change or keep things the same.
29.
This or That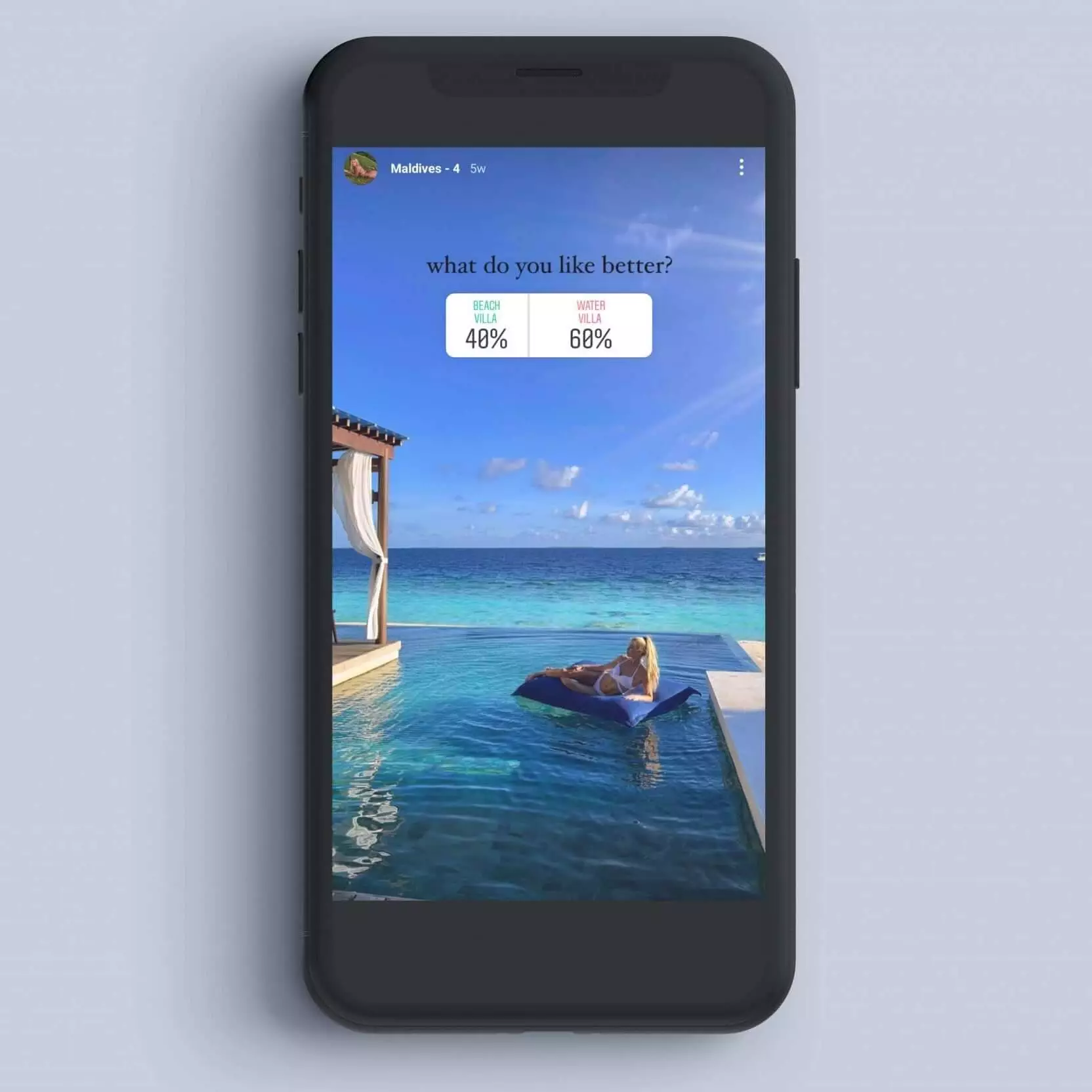 "This or that" is as simple as it is effective to ask for your audiences' opinion on certain subjects. Like any sticker, it's good for picking your followers' brains and, ideally, shaping your future content initiatives. 
Tips: 
You don't have to go all "empirical" when using this sticker. Something as simple as "choose my outfit/activity/makeup" can also work.
30.
Make up your own game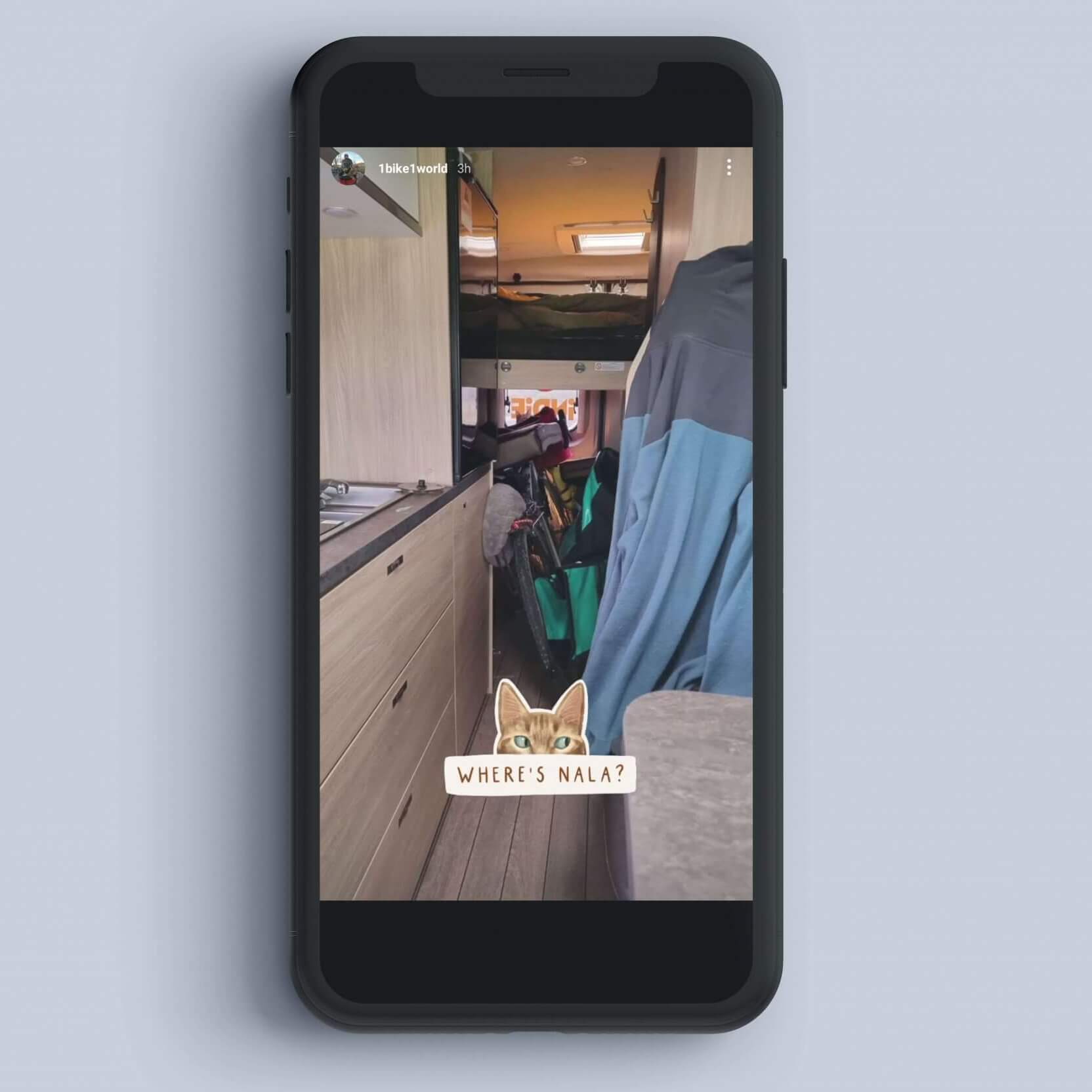 Simply use the tools Instagram provides and your creativity to make up your own game. Easy, right? It doesn't have to be too complex. Here's an idea: screenshots some lyrics off of Genius and ask your followers to guess the song. It's simple, to the point, and it'll make the people who guess it without actually using Google feel good. Or take the example above. Dean travels the world on his bike with Nala, his cat. He made up this Instagram story game where followers try to find Nala in the photo. It's so cute I'm gonna cry.
Here's what Maria Shriver, founder of Mosh Life, has to say about games for engagement on Instagram Stories:
While polls and quizzes increase audience engagement, puzzles make your Instagram stories fun! Visual brain teasers are logic or reasoning problems expressed and solved using drawings or images. Games like Spot the Difference, What Comes Next, and Spatial Visualization challenge your cognitive ability. The highly visual aspect of the content captures the attention and interest of your Instagram followers. And engagement catches fire as the competition heats up among audience members vying for the correct answer.
Tips/benefits: 
Personalize the game to your business, product or personality.

Try a "Caption this" challenge if you can't think of anything else.
31.
Ask
them
a question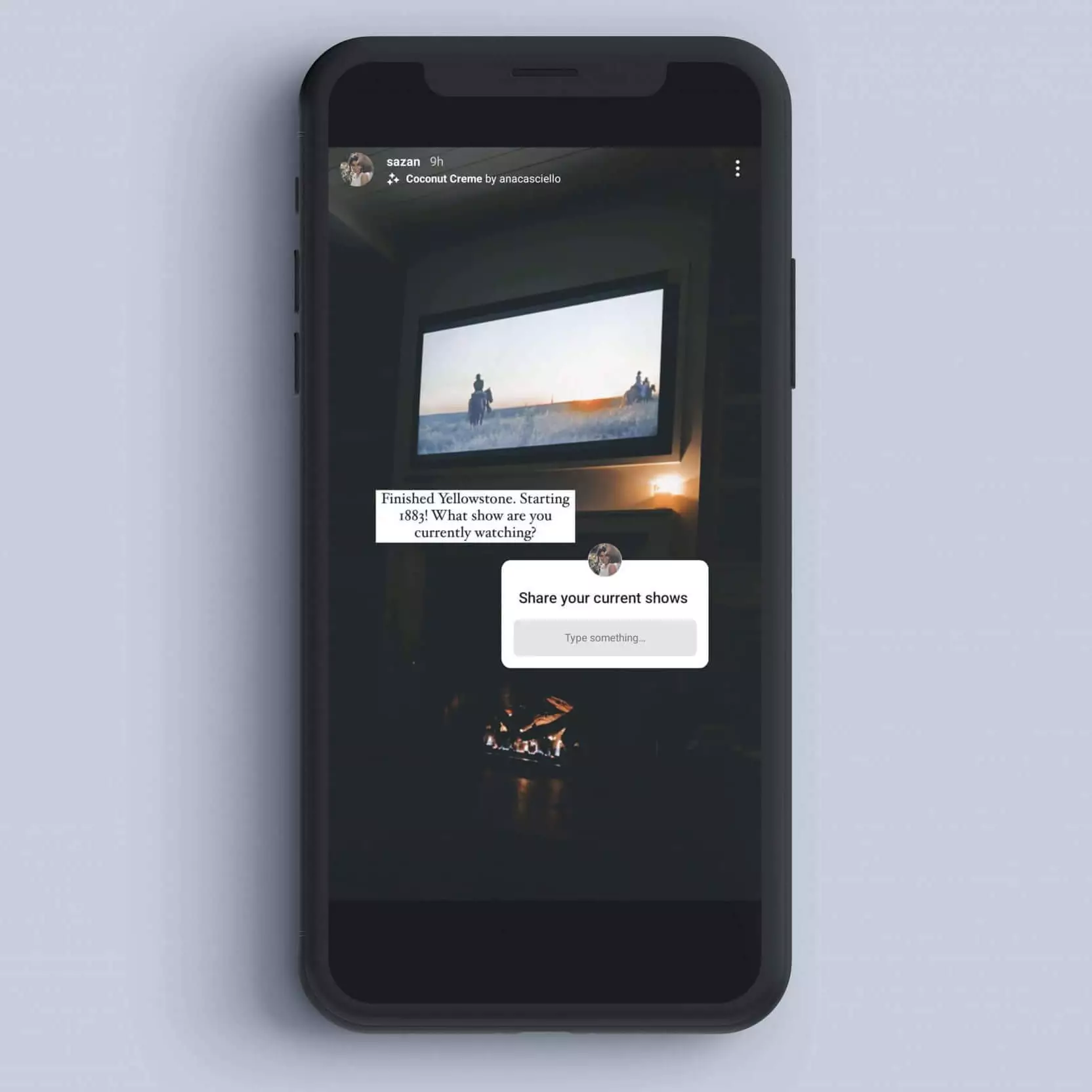 When in doubt about what content to post, you can always ask them a question. Anything goes here — maybe they saw something interesting or heard a really good song. When it comes to the question sticker, the world's your oyster. 
Here's how Sam Shepler, CEO of Testimonial Hero, leverages the questions sticker on Instagram Stories:
I have found that the best tactic for stories is to start out a conversation using the questions sticker. I typically touch on a topic briefly and then I ask specific questions or opinions on the matter using the sticker. It's very important that you reply to the feedback that your followers give to you, it further boosts the interaction because people see that you're willing to keep talking to them. That dynamic works great especially when you touch on a topic that is interesting to your audience.
Benefits: 
Great for engaging with your audience and getting user-generated content that you can reshare.

Excellent for networking.
Instagram Story Take Over
32. B
y celebrity or influencer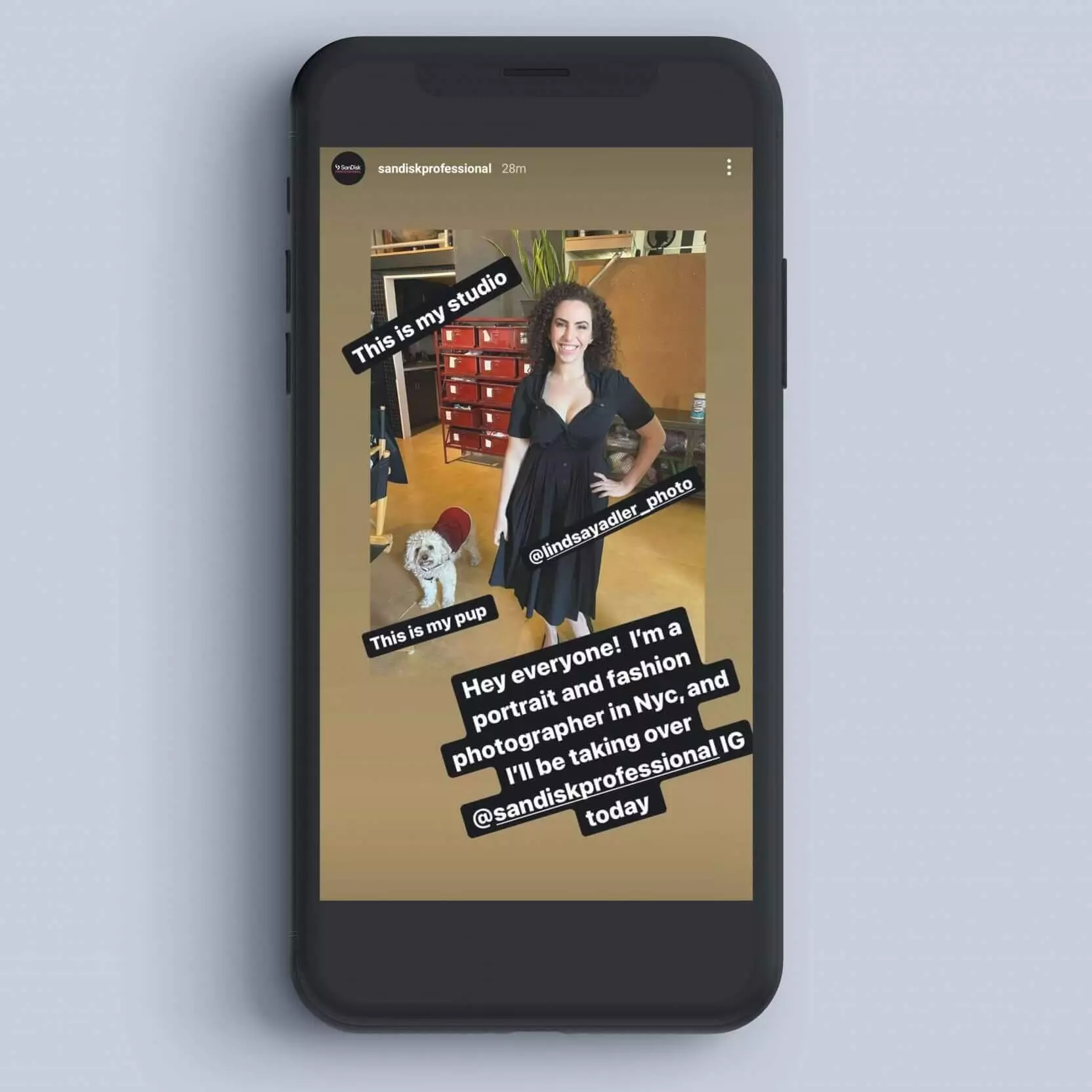 A takeover is exactly what it sounds like: a brand or a business will work with an influencer, or creator who takes over their account for a set amount of time. It's a collab taken to the next level because it implies some level of trust and "syncing" from the parties involved. There are many ways to go about this — you can collaborate on a single story, or make it a long-term partnership. Whatever approach you take, when done right, takeovers can do wonders in terms of boosting your online presence.
Kevin Mercier, founder of the travel blog Kevmrc.com and travel influencer leverages Instagram Story takeovers to boost engagement:
I collaborate with other brands and influencers to take over my Instagram for a day which helps boost my engagement. This is a fun way to humanize the brand and provide some new entertaining content for my audience. Partnering with other influencers also helps my brand promotion.
Tips: 
Ensure you're fully synced with the influencer or creator you're collaborating with. Audiences tend to notice these disconnects immediately.

Enter the collaboration with clear instructions and expectations for both parties involved.
33. B
y a client or customer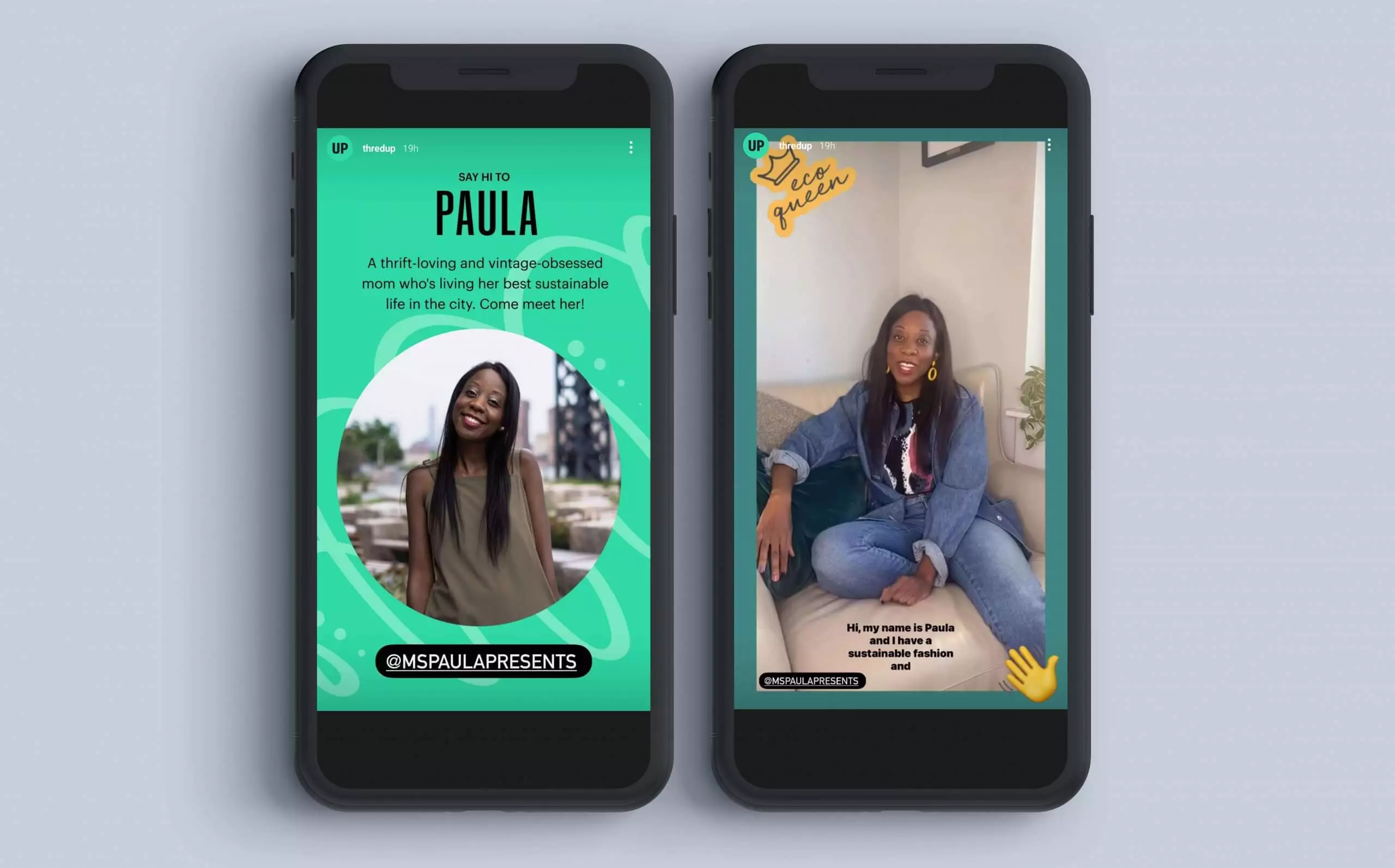 On the other side of the "Instagram takeover spectrum" are client/customers takeovers. These usually serve a different purpose than celebrity/influencer takeovers. They technically fall in the "customer testimonial" category because the goal is ultimately the same — building strong social proof for your product or service.
Benefits: 
Great employer branding tactic. If you do an "employee takeover", though, make sure to bring someone from outside your social media department. Otherwise, what's the point?
Creative ideas 
34.
A dinner recipe you've discovered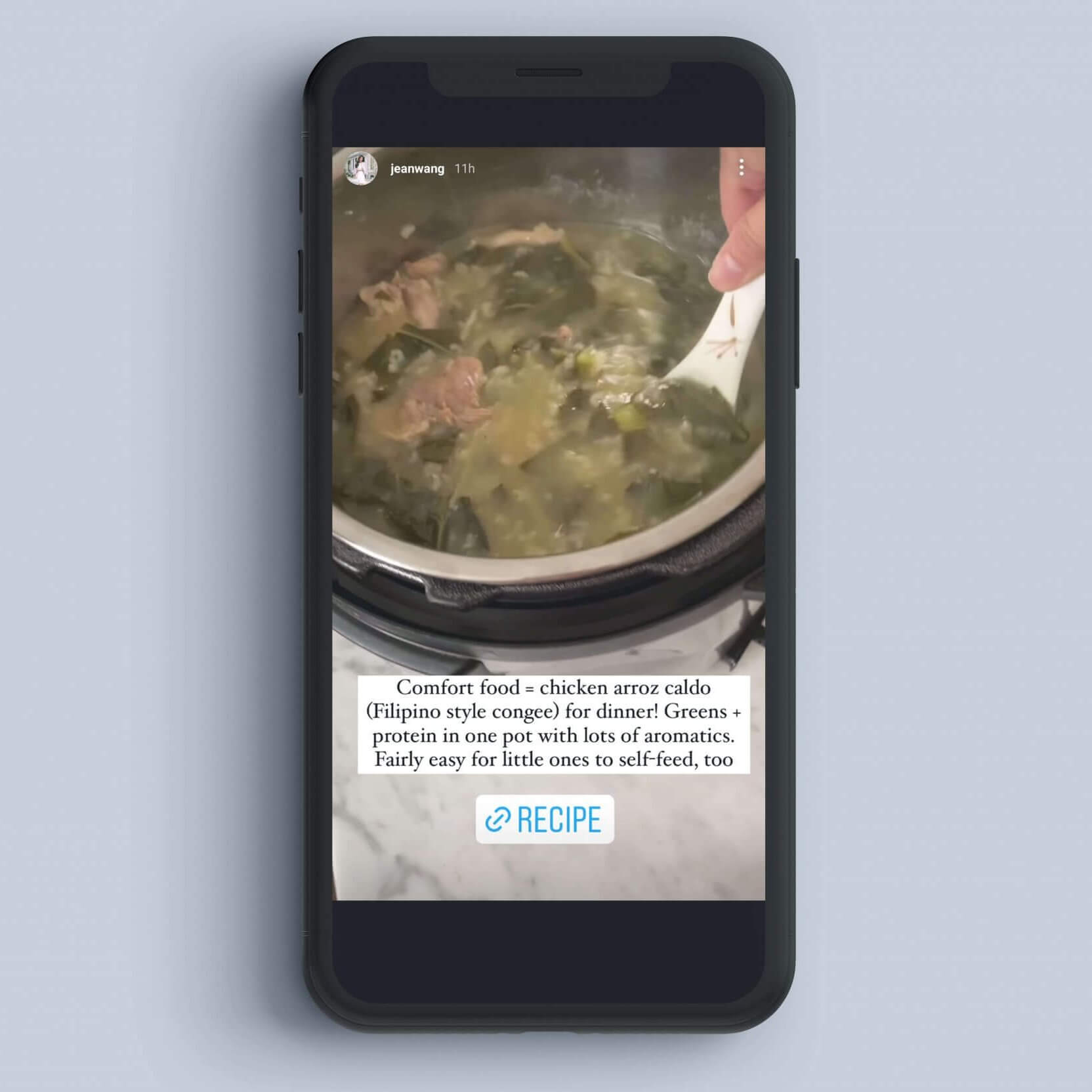 This is literally the definition of easy content when you don't know what to post on your stories. Here's an idea — why not make a game out of it and challenge your audience to make the same recipe and post their results?
Benefits: 
Easy engagement and huge potential to encourage user-generated content.

Easy to create and share when you're busy or on-the-go.
35. Share a post you loved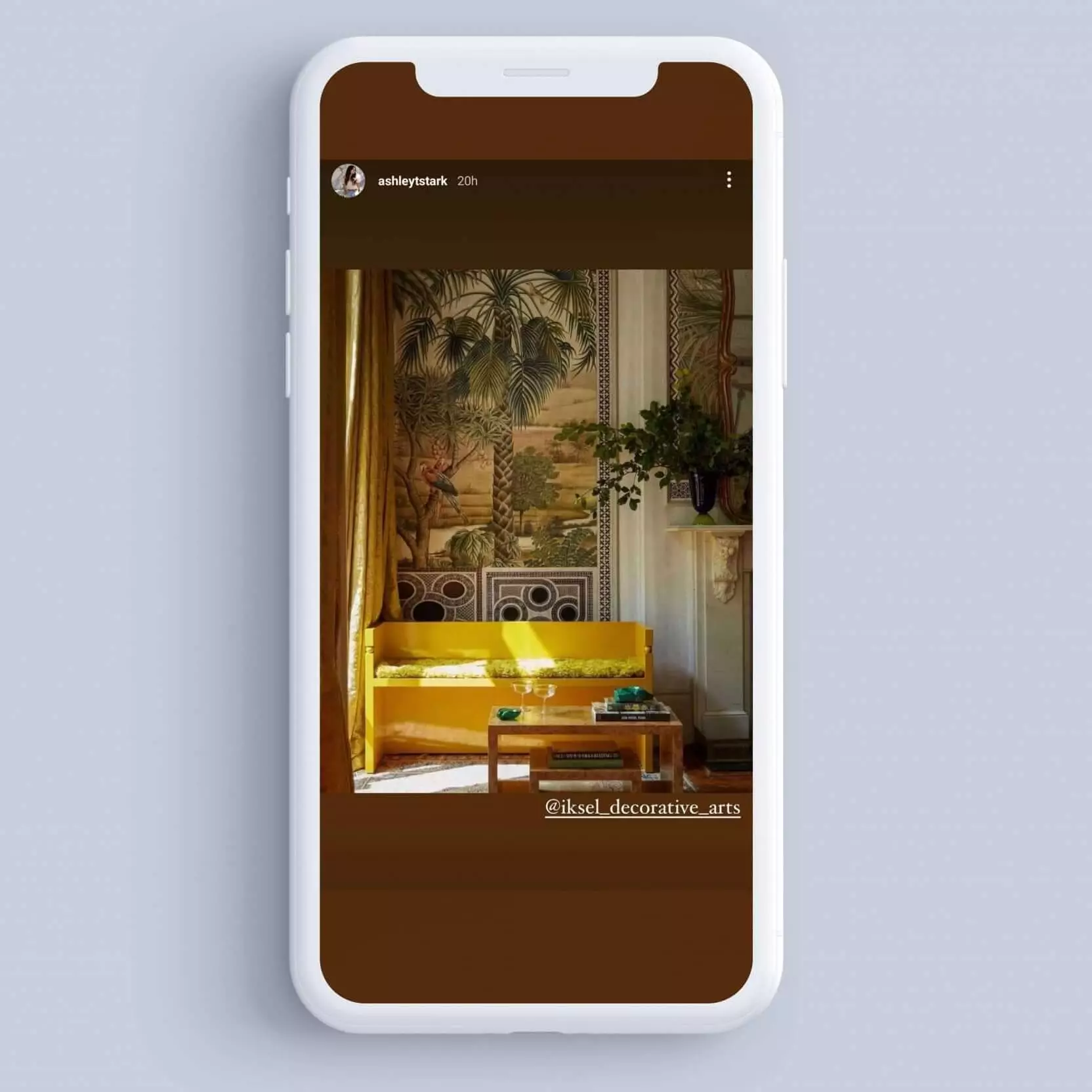 Actually, this is the definition of easy content when you lack inspiration. If you create content for Instagram, chances are you're spending a lot of time scrolling through your feed, so surely there's plenty of content out there to reshare. 
Benefits: 
Resharing content could be a good opportunity for networking with other creators.

Your followers will appreciate the extra content, even if it's not made by you.
36.
Share songs from Spotify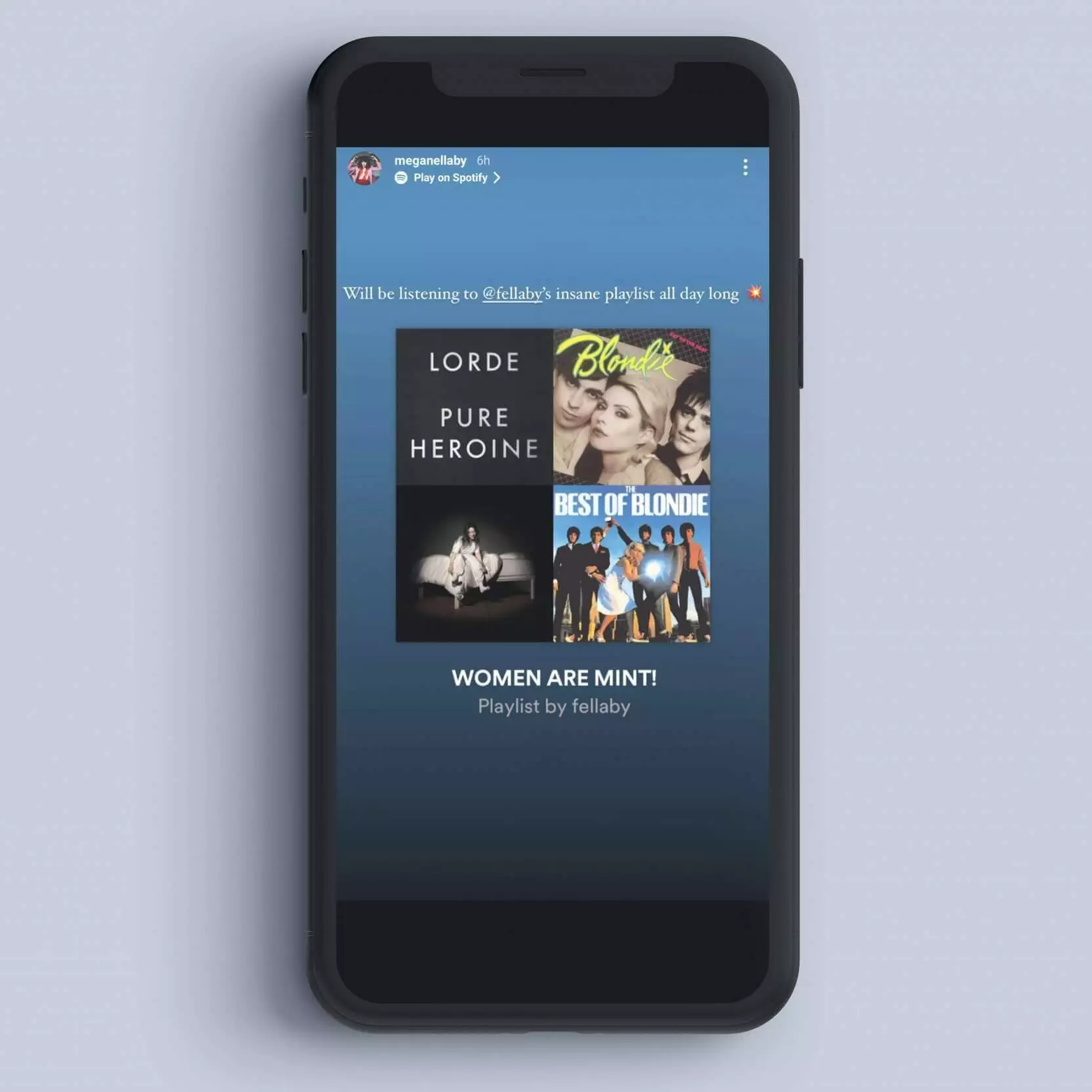 Songs. We all like songs. Your audience might like the general concept of songs too — so how about you test that? Share your daily playlist, or whatever you're listening to at that moment. You can turn it into a challenge and ask your followers to post their favorite lyrics.
Tips: 
Local/indie artists are always on the lookout for creators to collaborate with.
37.
Create a series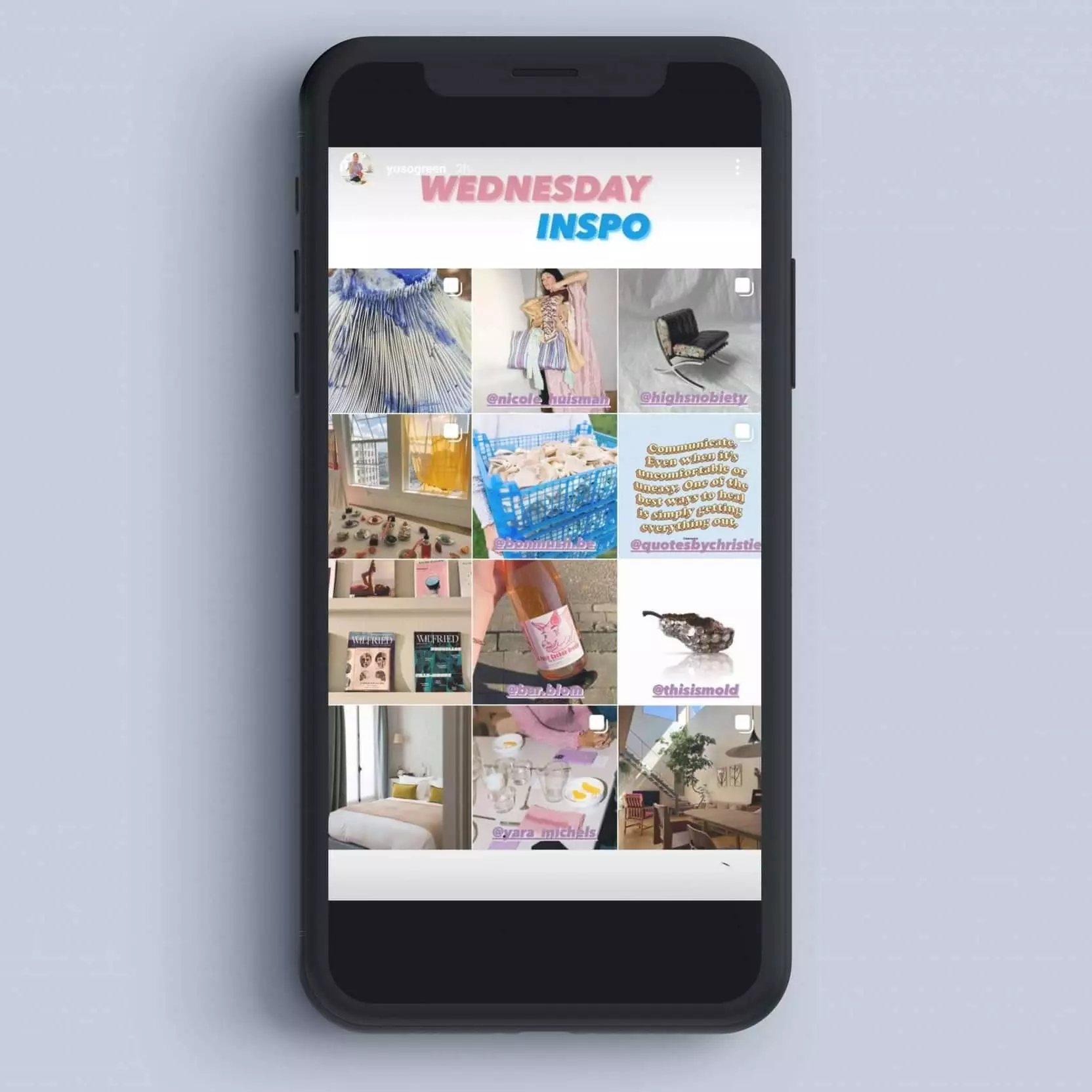 Ever thought about jumping on the series bandwagon? Think Throwback Thursday or Monday Morning Question. Serialized content is hotter than ever on social media. Although this kind of content is more frequent on TikTok, there's nothing stopping you from trying it out on IG stories. Throwback Thursday, Monday Morning Question, Wolswagen Wednesday (literally made it up on the stop), whatever works for you and your audience. 
Tips: 
If it's based on alliteration, there is a 99% chance that it'll succeed. Just trust me on this one.

Give it time to pick up steam. Don't give up after a week or two. Keep grinding if you want to see results later down the road.
38.
Meme, pun, or joke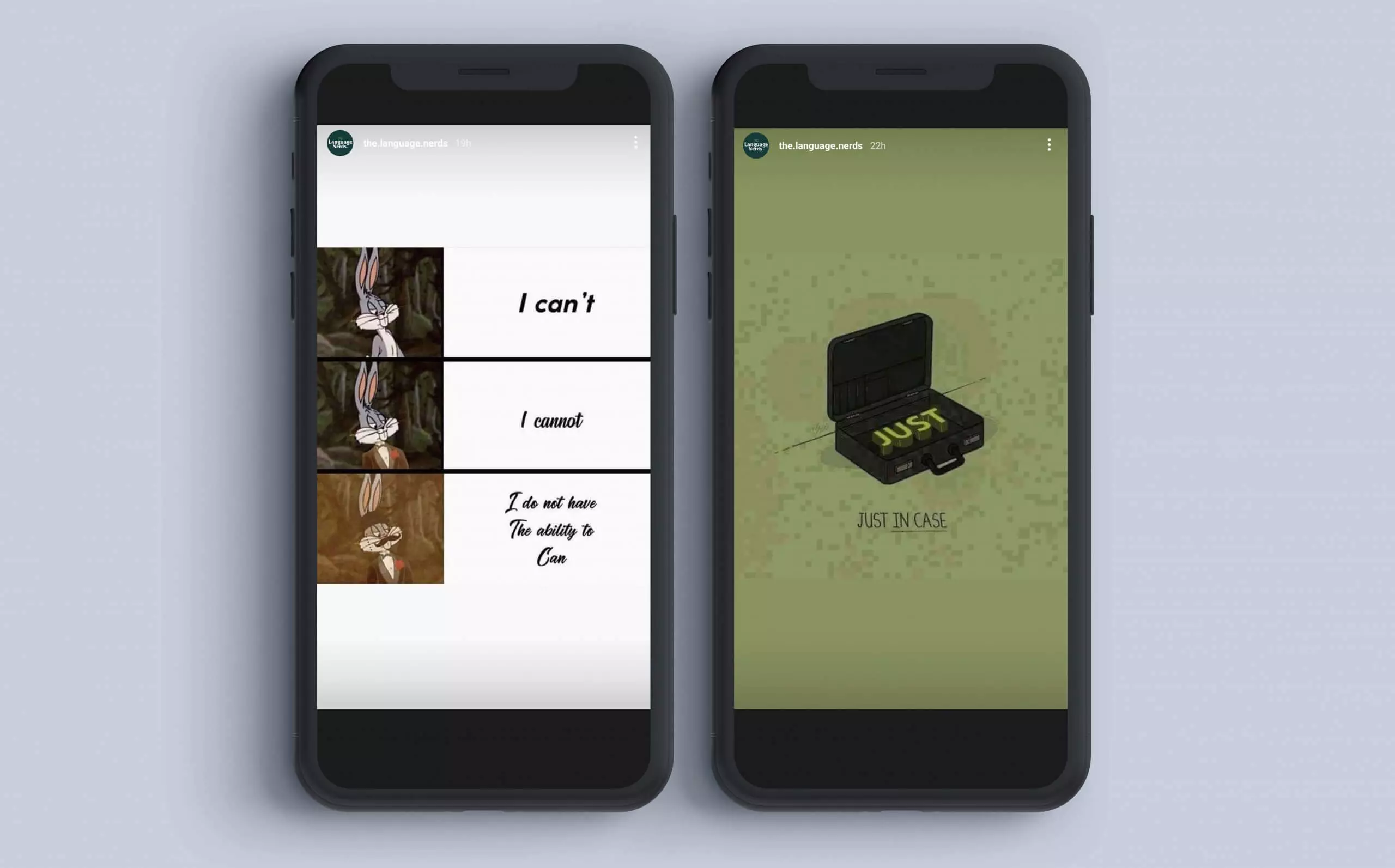 If you haven't started bookmarking or saving memes, it's high time you made a dedicated folder for the next time you're in a rut and have no idea what to post. Bust out your funniest selection of memes and share them with your same-minded audience. 
Benefits: 
Learn what makes your audience laugh and what type of humor they respond to.
Make someone's day and increase your story's chances of being reshared.
Educational ideas 
39.
Share industry-related information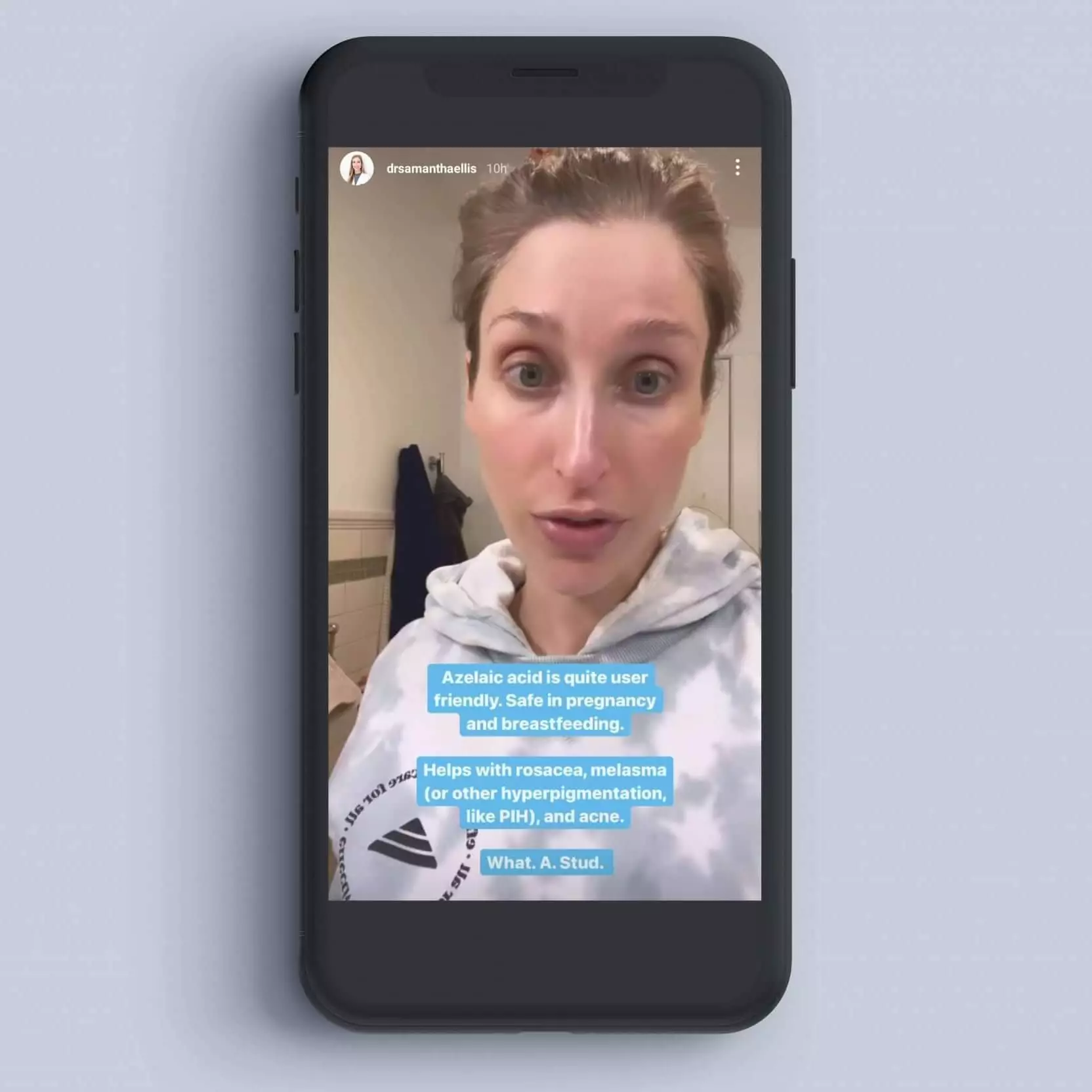 You don't have to position yourself as an "educational source" to post educational content. If you're firmly niched in a particular field, chances are you are intimately familiar with the day-to-day of that industry and the newest developments. Instagram stories are a great medium to share bite-sized, digestible information, and your audience will surely appreciate the effort you put into educating them.
Vishesh Raisinghani is a Financial Expert at PiggyBank and he shares valuable tips with his followers on Instagram Stories:
Share daily or weekly tips related to your industry. It can be through a video story or just a text. In my case, it's all about smart investment and financial matters. It might not interest some especially young ones, but it still does the trick. And at times, a few tips incorporating finance into our day-to-day lives. Remember that it's not just your follower that will be able to see it. Continue sharing inspirational and sometimes funny tips, and you'll notice a sudden increase in viewers.
Tips: 
Position yourself or your brand as an authority in your field. 

Follow specific themes when posting educational content. Maybe there's an upcoming event that you can tap into?
40. Statistics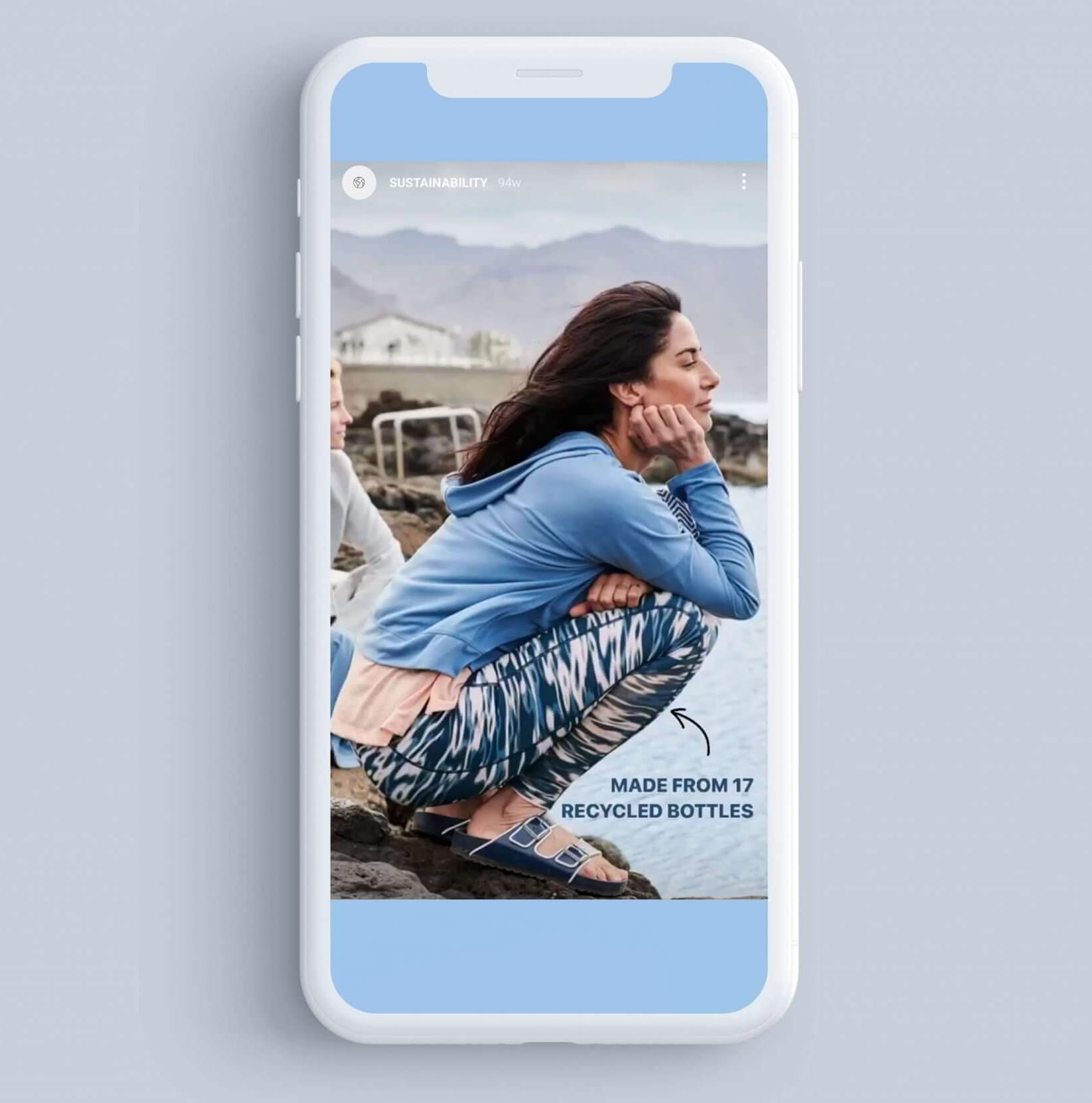 There's a reason why r/dataisbeautiful is so popular — even the most seemingly mundane can become interesting when packaged and contextualized properly. This particular breed of Instagram stories content does require some research from your end — assuming you want to do things by the book — but long term, the effort is more than worth it. 
Benefits: 
Similar to sharing industry-related information, this one can lead to you becoming an authority in your field.
41. Industry fun fact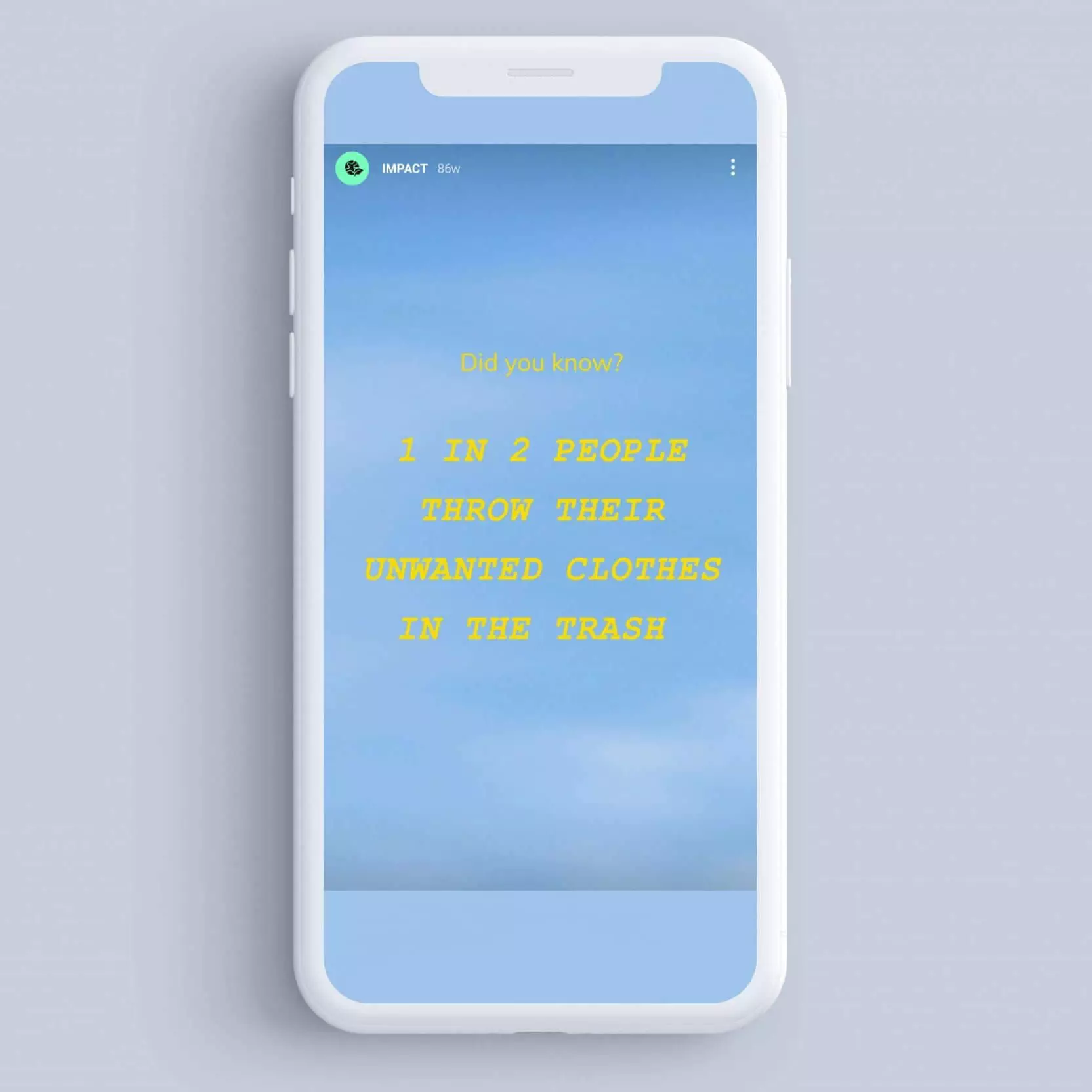 Did you know that "trampoline", "bubble wrap", "jacuzzi", "crock-pot", and "band-aid" were actually brand names before becoming the objects we know today? It's known as a generic trademark, and it's a super interesting topic that I'm weirdly fascinated by. Why? I don't really know. What I do know is that fun facts make for excellent Instagram stories content. No explanation here, it just works, okay?
Tips: 
Make sure they're in-line with the content you usually create.

Tie in your value proposition with the fun fact you're sharing.
42. Behind the scenes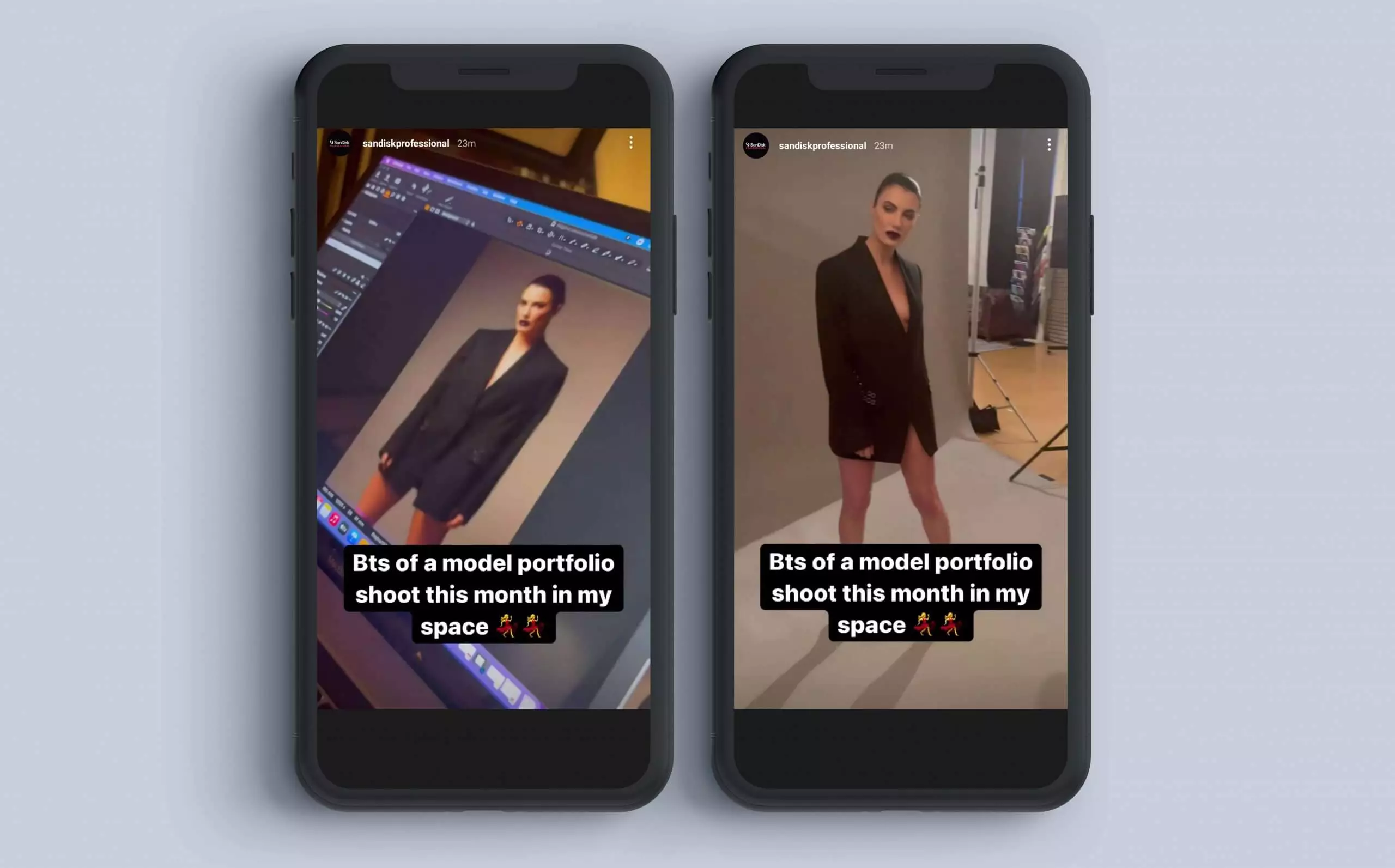 If you have a sizeable following, chances are that some of them are creating content like yours, or are at least thinking about doing it. While there's a lot of generic "how to become x" content on the internet, few content creators take the time to actually show the nitty-gritty, the minutiae behind their work. With Instagram stories, you can take your followers behind the scenes and show them how a particular piece of content or initiative came to be. 
Tips: 
Don't focus on the entire thing, rather the things that can't be found anywhere else are specific to your process. 

Offer value to your followers to encourage them to come back for more.
43. Share how something is made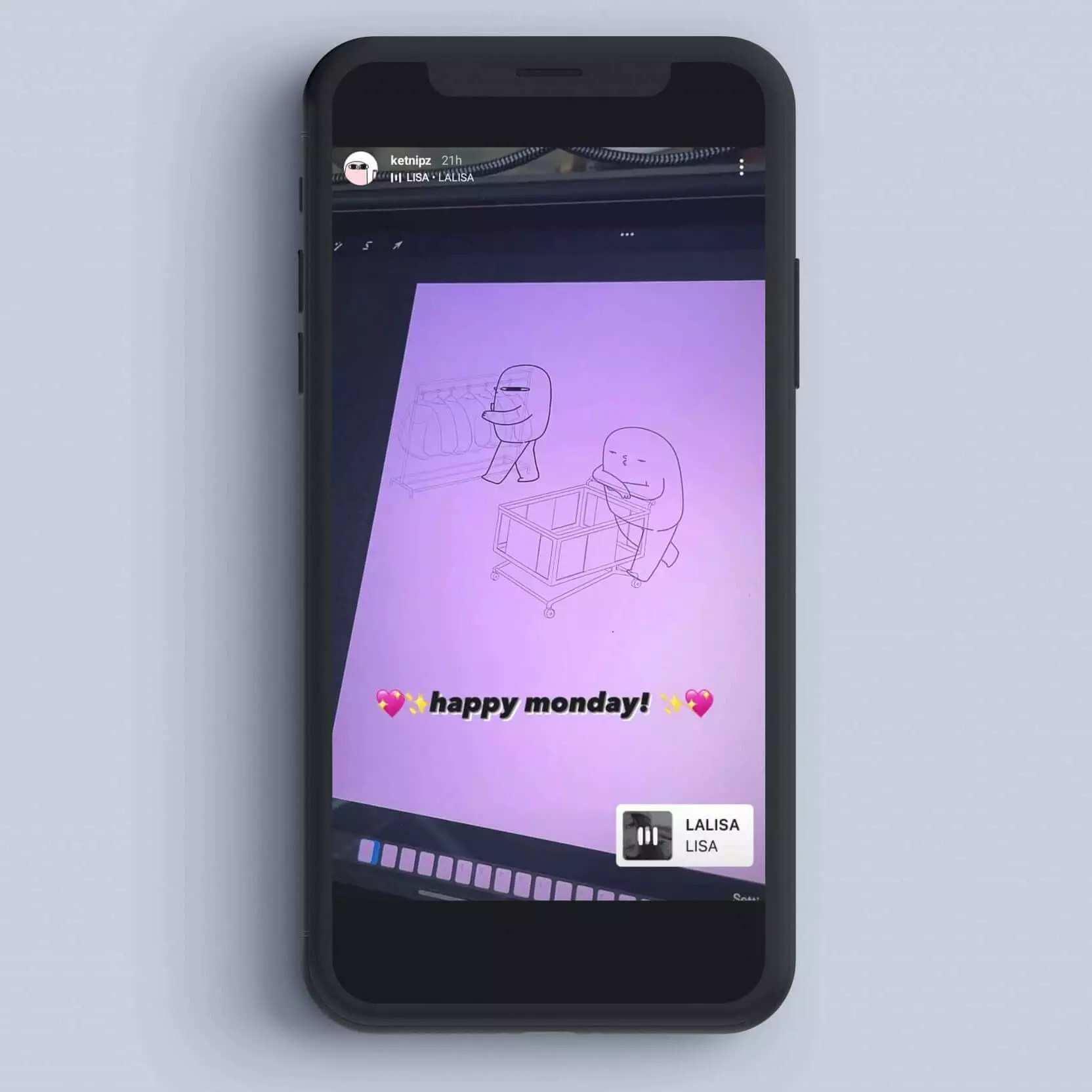 Last but not least, if you want to go super in-depth, you can show your followers every step of your creation process. Show them how you crafted your hand-made jewelry, how you edit videos, fine-tune pictures, design your sets, and whatever else is part of your content creation routine. It can be showcasing a few actions in Photoshop, applying filters, or the content brainstorming process. Of course, you can't really show everything on stories, so here's an idea — write a companion piece on your blog and promote it along with your stories. Two birds with one stone, that kind of thing.
How to use the design tools in Instagram stories
Here's a useful video we dug up just for you: 
Instagram stories FAQs
Are stories better than posts?
Not exactly. Like everything in life, it depends on what your objectives are.
What should I put on Instagram stories?
Literally any one of the examples I listed above.
How do I make my Instagram stories attractive?
Lots of stickers, emojis, and don't forget about Comic Sans fonts. I'm joking. Your stories don't have to look attractive per se — you should focus more on aesthetical cohesiveness and make sure your stories are visually consistent with your (personal) brand.
Do stories increase followers?
Yes, but indirectly. Stories help with retention and connecting to your audience. The more stories you post, the higher your chances of being reshared and discovered by other people who share similar interests to your current followers. We have a dedicated article to teach you how to get more followers on Instagram.
Why are my IG story views so low?
You're probably posting too much, causing people to skip over them. The first story in a series is the most important of the bunch — if the hook is good, you'll probably keep people around for the rest. Work on the layout first and then see what works best.
Should you hashtag your Instagram stories?
Only when absolutely necessary. Hashtags take up a lot of space that you could reserve for other things that drive higher engagement.