We can all agree that social media can be quite addicting. Swipe up, up, and up until you reach the end of the feed. And while you were swiping, a bazillion new posts appear, so you're back to where you started. But what can break the cycle? What can stop us for a second and compel us to look at the content in front of us for a little bit longer? 
Social media content has to be either absolutely, groundbreakingly controversial or ecstatically visually pleasing. And while we can't help you create good content, we definitely can help level up your social media design game. 
This article will cover the following topics:
What is social media design?
Social media design refers to the process of ideation, planning, and development of aesthetics for your social media pages. It also includes the creation of visual content that contributes to that aesthetic. 
The most common types of content under the social media design umbrella include:
Graphics for posts on social media

Instagram and LinkedIn story graphics and templates

Cover images and profile picture images

Highlight covers

Header images (for example, on Facebook and LinkedIn)

Covers for new social media formats, e.g. Instagram Reel
Brands use these formats for a variety of purposes. Businesses can use social media graphics to:
Educate customers about their new products
Explain the benefits of the brands products or services
Share industry insights
Boast customer reviews and testimonials
Ask followers questions, etc.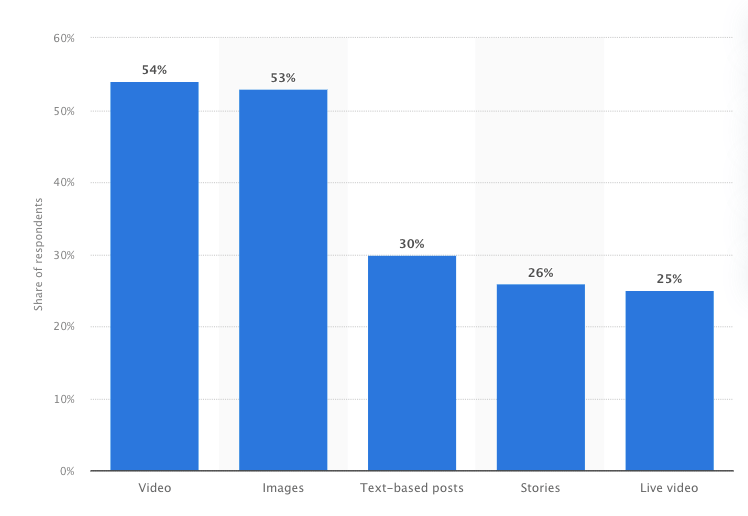 Benefits of social media design
While these goals can be achieved without visuals, the use of social media graphics enhances your message. Moreover, it can potentially give it a significant boost as visual content tends to be more popular on social media. Visuals make your brand more memorable and successfully differentiate it from competitors online.
Why is social media design important for your brand?
Before moving on to the more practical part of this article, let's clarify the reasons why it pays off to invest in great design. Investing more time and resources into the quality of your social media design and other graphics has correlated to your brand's success online. 
It helps add credibility to your brand online.

Your business's social media profile is the digital equivalent of a business card. It's the face of your brand online, and it's one of the first things your target audience sees when they look you up. Make sure that your social media profile looks professional and trustworthy. Ensure that your brand personality is shining through your visuals. And double-check that everything you share with your audience is unique and high-quality. Otherwise, you'll risk attracting the wrong audience – or no one at all. 

It increases your brand exposure and helps you reach a wider audience online.

Many social media platforms (especially the visual ones, i.e. Instagram and Pinterest) incentivize people and brands to post high-quality, trendy content by prioritizing it in user feeds. In fact, visually-appealing social media designs are a great way to

get your content on the Instagram Explore page

. Moreover, high-quality social media visuals can even help you reach a wider audience and increase your number of followers. Many resources (blogs, TikTok channels, YouTube channels, etc.) on marketing and design often need real-life examples, and if you regularly publish high-quality, hip content, you are more likely to be featured. 
It promotes brand recognition and brand awareness.

If you match your social media design with the aesthetics of your brand and your product, you can educate your followers to recognize your brand better online and offline. 

It differentiates your brand from the competition.

The coronavirus pandemic induced a wave of

mass resignations and the following rise of entrepreneurship

around the globe. With more businesses trying to attract the attention of the target audience, the competition gets more intense. So, you need to address every little detail that can help you stand out from the crowd and get more eyes on your brand. Social media design is a great differentiation factor!

It conveys your brand messages better.

You know how the saying goes, "a picture is worth a thousand words." In fact, research proves that

80% to 85%

of our perception, learning, cognition, and activities are mediated through vision. So, regardless of the goal you want to achieve with your social media page, it'll be easier to do so with the help of excellent social media design. 
Follow the rules: A guide to social media design sizes and colors
If you think that staying away from questionable images is enough to appease the social media platform you use to promote your brand… No. There are a few more regulations to consider.
The size of your social media visuals
It's important to design your social media visuals with the size guidelines in mind. 
Each platform has its own rules and guidelines when it comes to image dimensions, which keep changing as the platform grows. So, it's vital that you stay up to date with any changes. 
Here are 2023's recommended visual sizes for the top 4 most popular social media platforms: Instagram, Facebook, TikTok, and LinkedIn.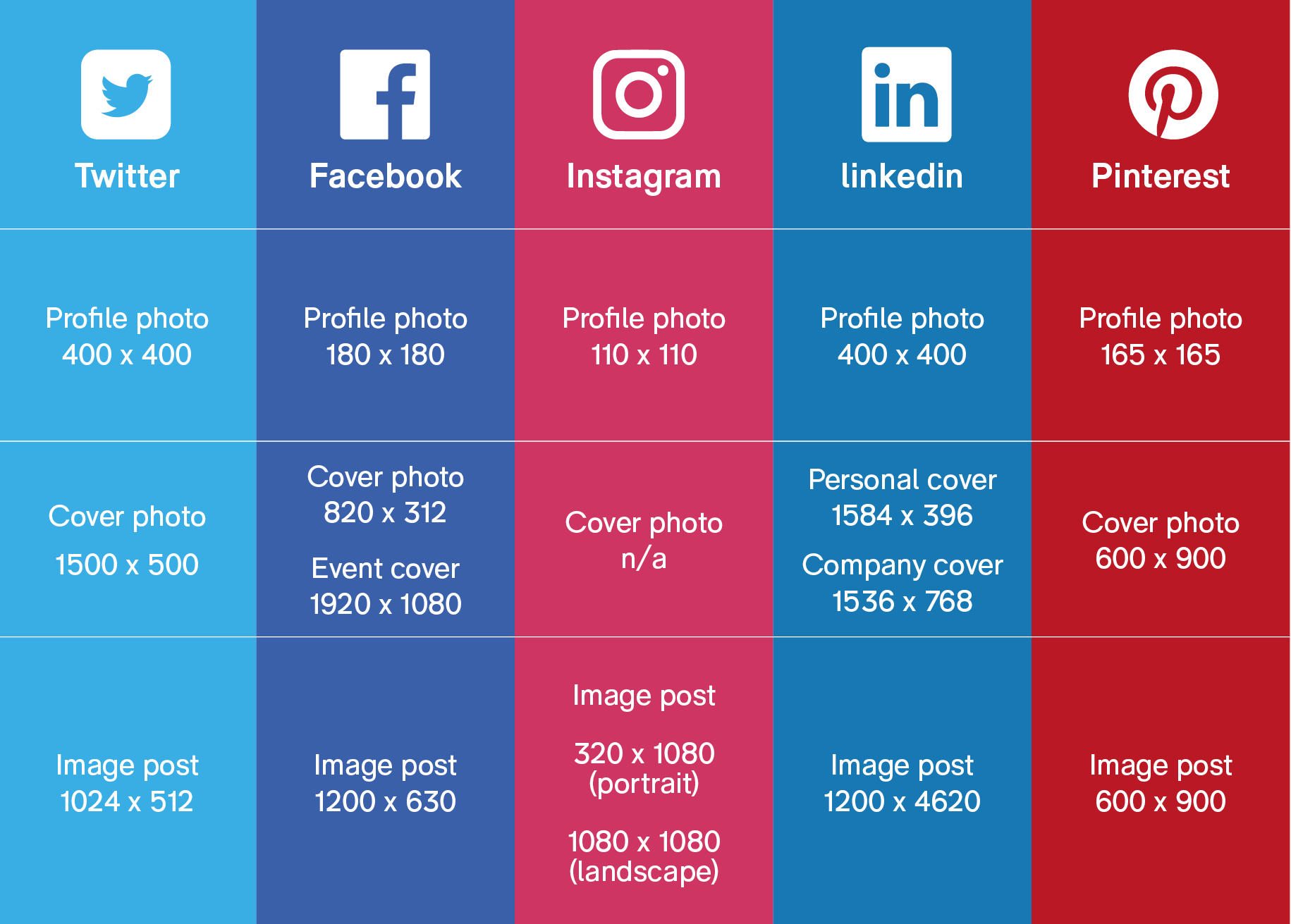 Top tip: Using a set of premade canvases and templates is a surefire way to always stay within the image size limit. You can either create one yourself, or turn to online graphic editors for help. All you need to do is pick the format you want to design a visual for, and the tool will offer you the right canvas dimensions automatically. 
Effective color palettes for different social media platforms
You should also account for the best colors to use on social media when planning content. Otherwise, you risk your visuals blending in with the background of the platform.
For instance, the best colors to use for Facebook visuals are warm and bright reds, oranges, violet, and golden yellows that contrast well with the platform's signature blue and white. If you want to conquer Instagram feeds, on the other hand, opt for shades of blue, pink, and yellow. 
These social media design recommendations are pretty timeless — they were relevant back in 2015, are relevant now, and will likely remain relevant in the future. Buckle up, we're about to explore the key principles of high performing social media design in 2023 and the hottest social media design trends of the year! 
The key principles of high-performing social media design in 2023
Let's briefly go over the 4 principles of successful social media design in 2023. Spoiler alert: it's heavily video-based, customer-centric, and branded. 
Video format is hot in 2023
The first mentions of video taking over social media surfaced back in 2016 when Snapchat was at its peak and everyone aimed for that cool, casual look that could only be achieved with motion clips and Snapchat's signature AR filters. 
A lot of things have changed since 2016: Snapchat is no longer the most popular social media platform; we've been introduced to YouTube Shorts, everyone is on TikTok, and Instagram's main point of focus is Reels. 
In 2023, video is the format, which means your social media content plan should be enriched with video-based designs or at least feature animated elements, big or small. 
If you don't want to go all out with animation, you can simply add a couple of barely noticeable (yet impactful) animated objects — arrows, stickers, flashing effect, etc:
Alternatively, you can combine the static elements of your social media posts with video clips and GIFs.
And, if you have sufficient time and budget (since this option requires way more resources than the previous two), you can even turn to motion design. 
View this post on Instagram
Focus on user experience
For your social media design to be truly customer-centric, focus on user experience above anything else. Just as mobile app UX is important in creating an app, it is also important to understand the basic principles of UX and UI in social media content.
The first part of the equation is pretty straightforward — design your visuals with the people who will be viewing your social media profile in mind:
What are they looking for in a brand?

What are they interested in?

What are they concerned about?

What are their favorite colors? 

Do they want edgier or more reserved visuals?

What do they like to see on social media? What do they like to see on specific platforms?
However, the second part can be tricky for some: how do you make design accessible to all?
Thankfully, there are a few rules to follow:
Provide sufficient contrast between foreground and background.

Don't use color alone to convey information.

Make good use of white space and the principles of visual hierarchy.

Opt for more legible fonts. 
On top of that, you also need to keep in mind that not everyone is a tech guru — some people need a little more guidance to be able to use social media and get the most out of it. Here's an example of a LinkedIn post by Mailmodo that managed to make their visuals extremely user-oriented by including small, yet important details: an arrow and a CTA to "Swipe" to find out more, an indicator of how many slides are left till the end of the publication, a continuous line that connects different points in the copy.
The reign of branded content continues
Earlier in the article, we mentioned that social media design can bring your brand some extra exposure and increase brand awareness. This, however, will only be the case if you brand every visual you put out there.
This includes…
Developing a specific style for all the images you publish on social media

Adding your branding elements, including (but not limited to) your brand colors, brand fonts, and logo on the image

Sticking to your brand's tone of voice when designing your visuals — there shouldn't be any dissonance between your designs and how your brand is perceived
To make your social media page a bit more structured, consider developing separate templates for all the different rubrics you have in your content plan: interviews, educational content, quotes, memes, etc.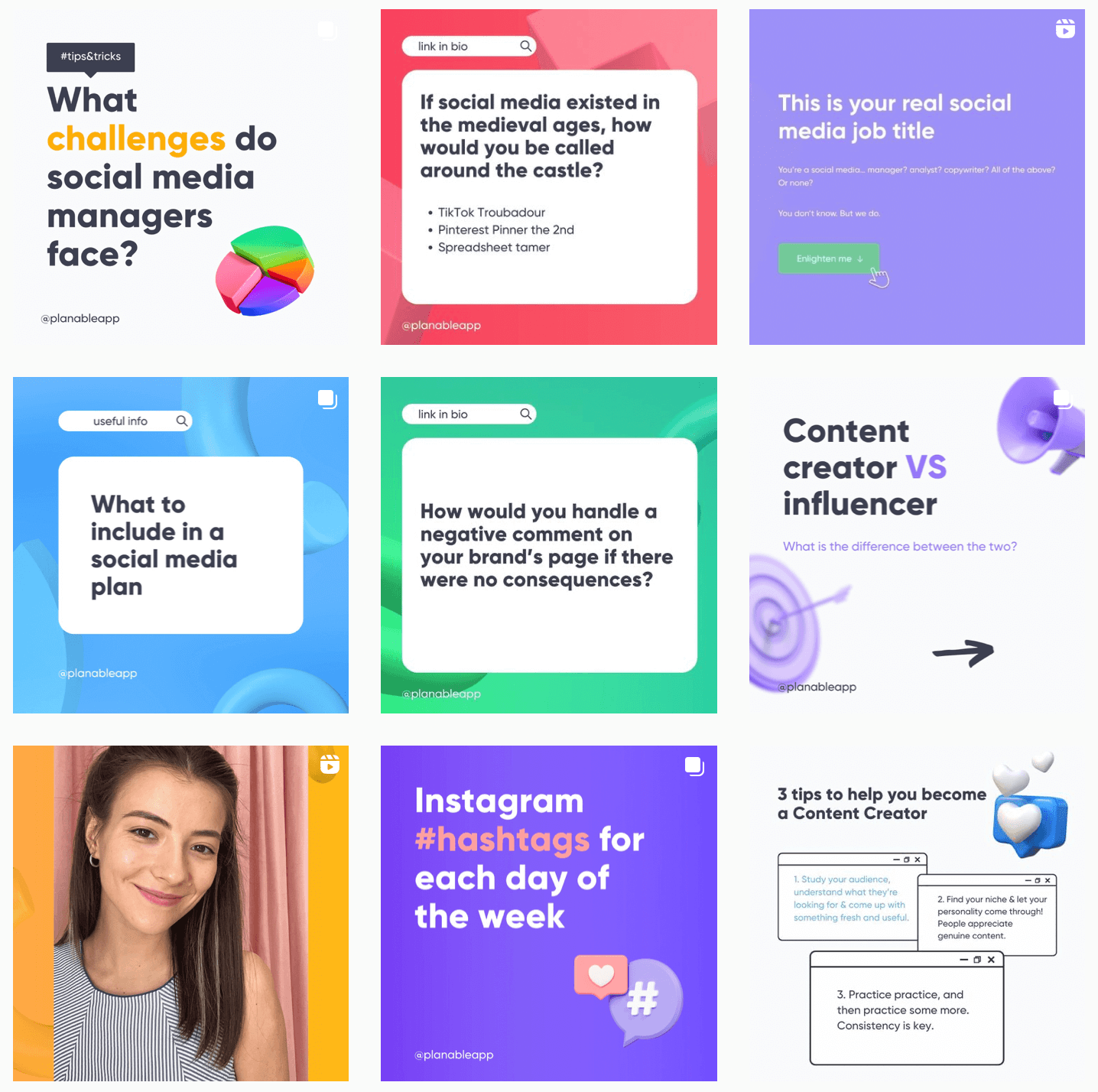 2023 social media design trends are a must
Finally, for your social media content to get noticed and potentially go viral, stay alert and be aware of the latest design trends.
To know what's currently in, we recommend subscribing to different blogs on design, following a bunch of digital trendsetters and keeping in mind that trends come in cycles. 
Pro tip: Remember that not every trend is worth adopting. You need to assess whether or not a trendy design would resonate with your target audience and be relevant to your current social media design. Being on-brand is more valuable than being a cutting-edge business (unless that's part of your branding, of course). 
And, since we've already touched on the topic of social media design trends, let's look into some of the most viral ones in 2023. 
The 4 top social media design trends in 2023
We're already nearing the final quarter of the year, so these 2023 social media design trends have been around for a while now. Nonetheless, they still remain relevant, which makes us believe they're going to roll over to 2023 and continue to dominate any cool brands' social media profiles.  
Y2K aesthetics and the 90s grunge nostalgia
As we said, fashion is cyclical, and the current period that's in is the late 90s and early 2000s a.k.a. the Y2K. 
Some of the must-have elements of a Y2K-inspired social media visual:
Lots of butterflies, hearts, stars, smiley faces

Stickers, glitter, fur textures

Baby blue, baby pink, and bubblegum colors

Contrasting colors

Scrapbooking (think the

Mean Girls

"Burn Book")

Large, chunky, bold fonts
Another big part of this trend is the 2000s obsession with technology, computers, and the Internet. Which is understandable — it was all brand new back in the day. 
View this post on Instagram

So, the 2000s nostalgia social media design trend is inseparable from glitch effects, cursors and search bars, 8-bit images, and Matrix-like textures.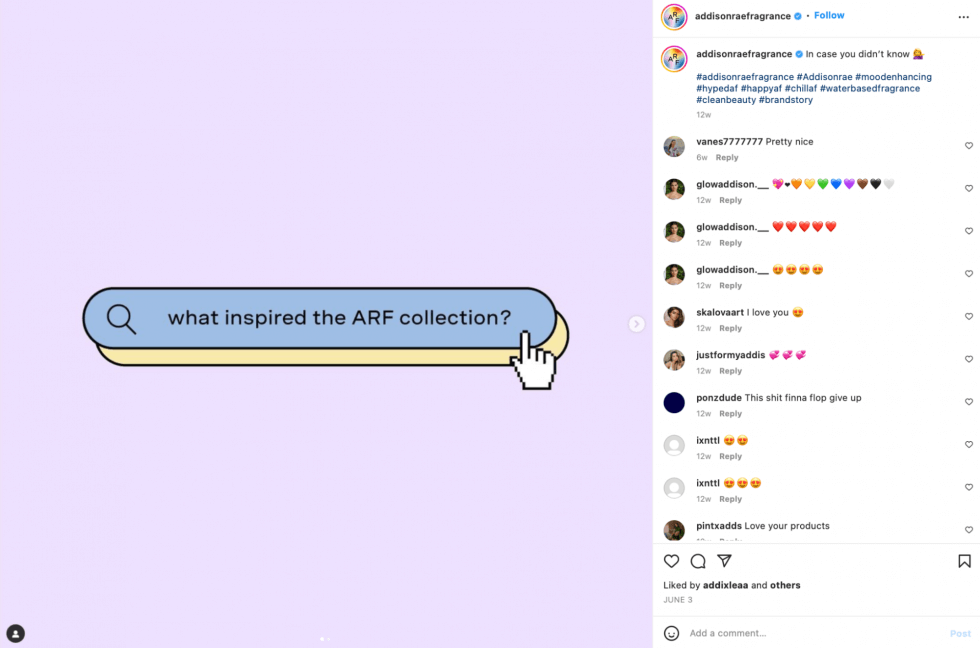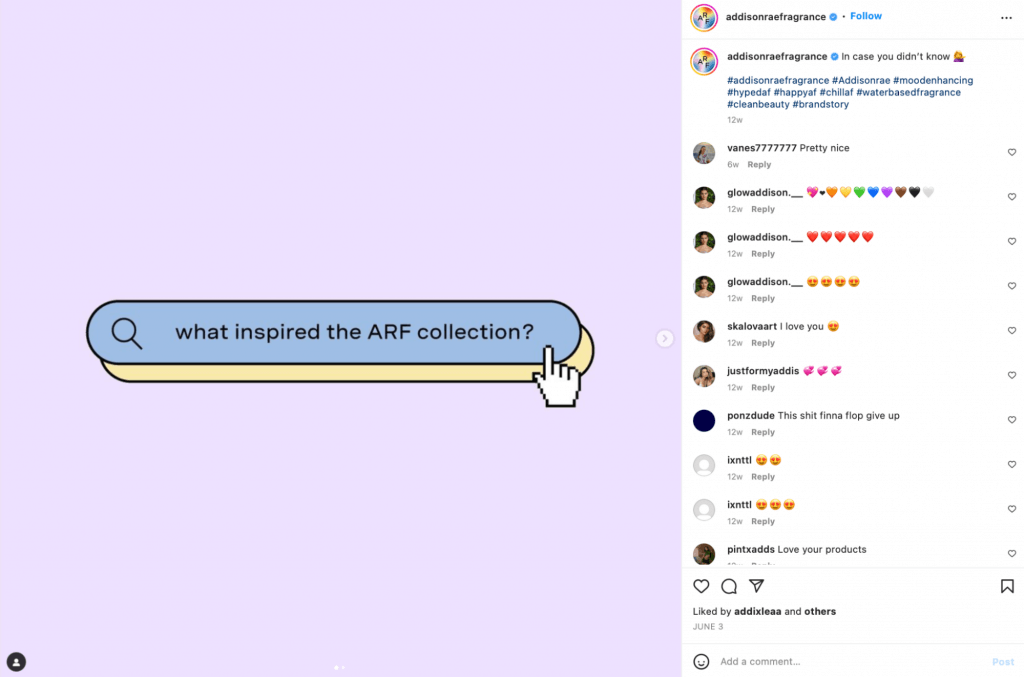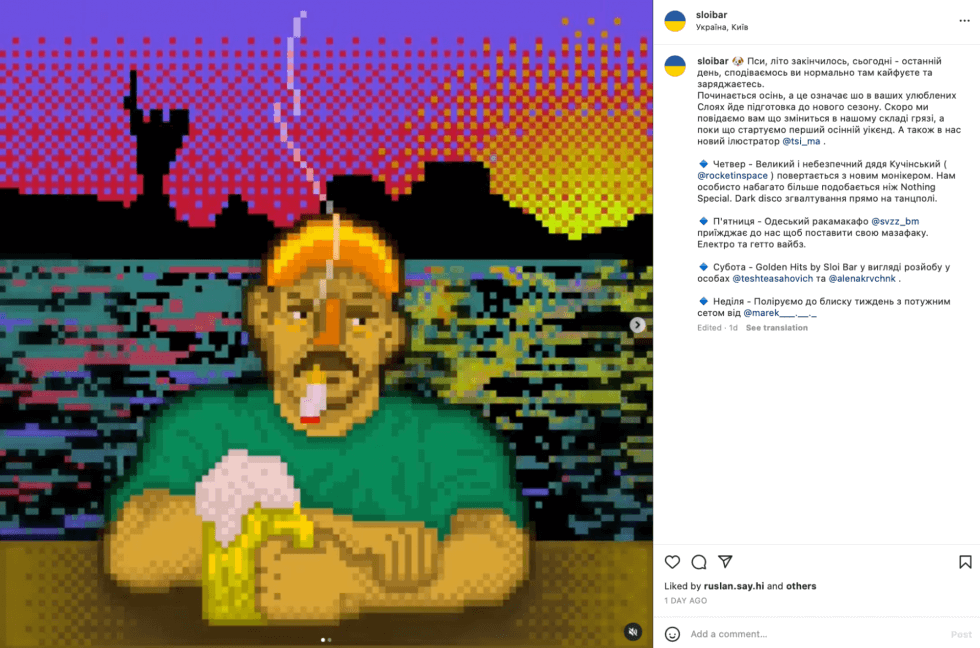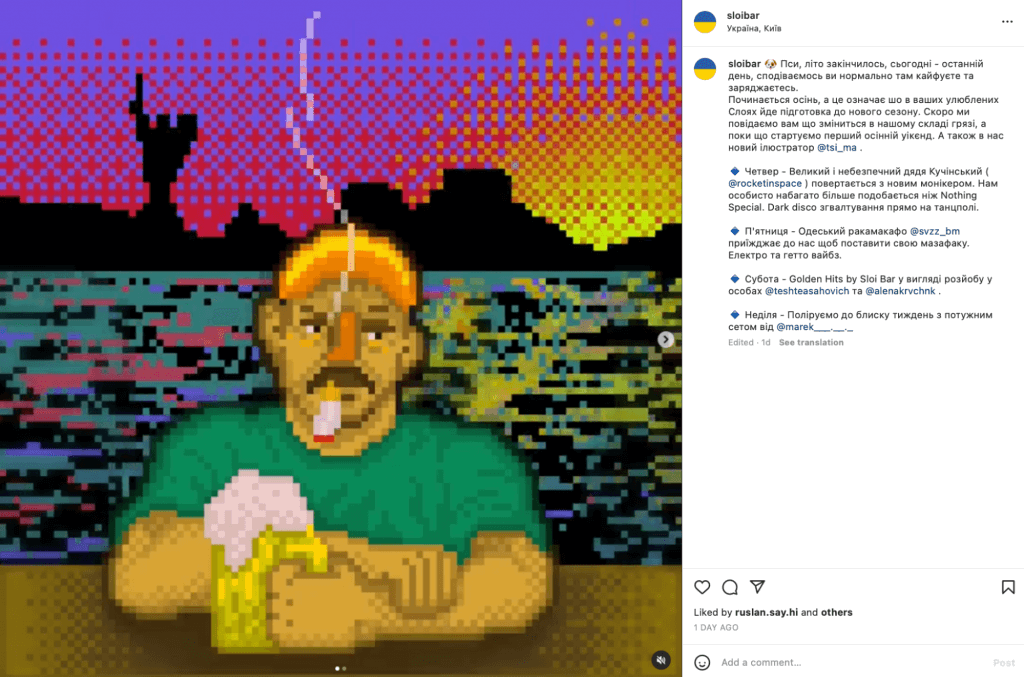 A prominent example of an Instagram account that capitalizes on the Y2K aesthetic is Olivia Rodrigo (in fact, she's partially responsible for the revival of this social media aesthetic).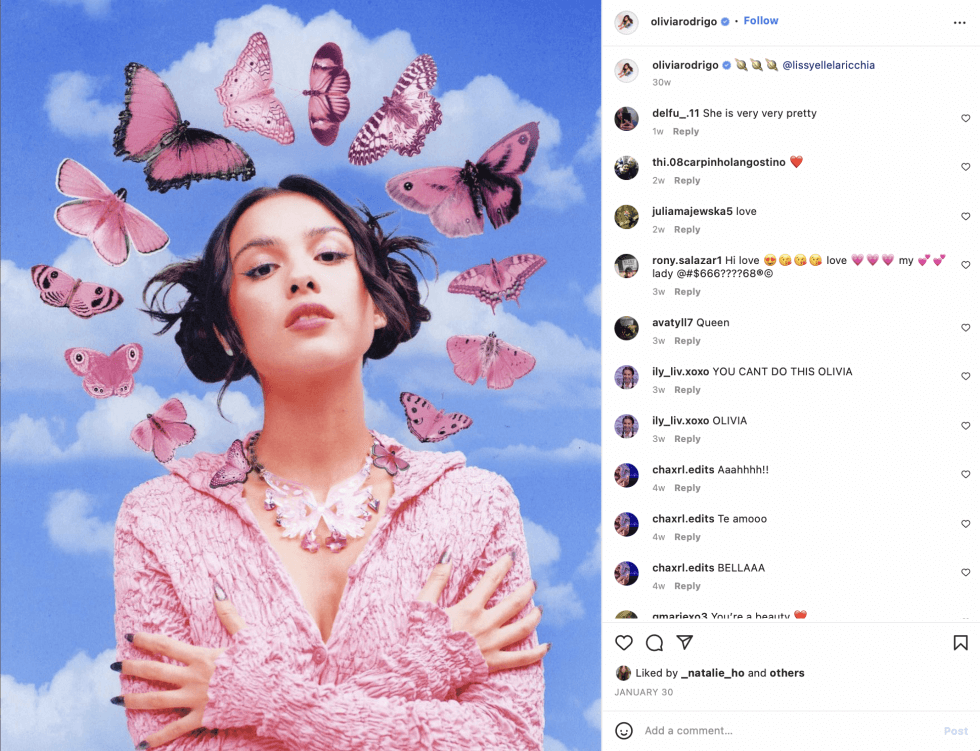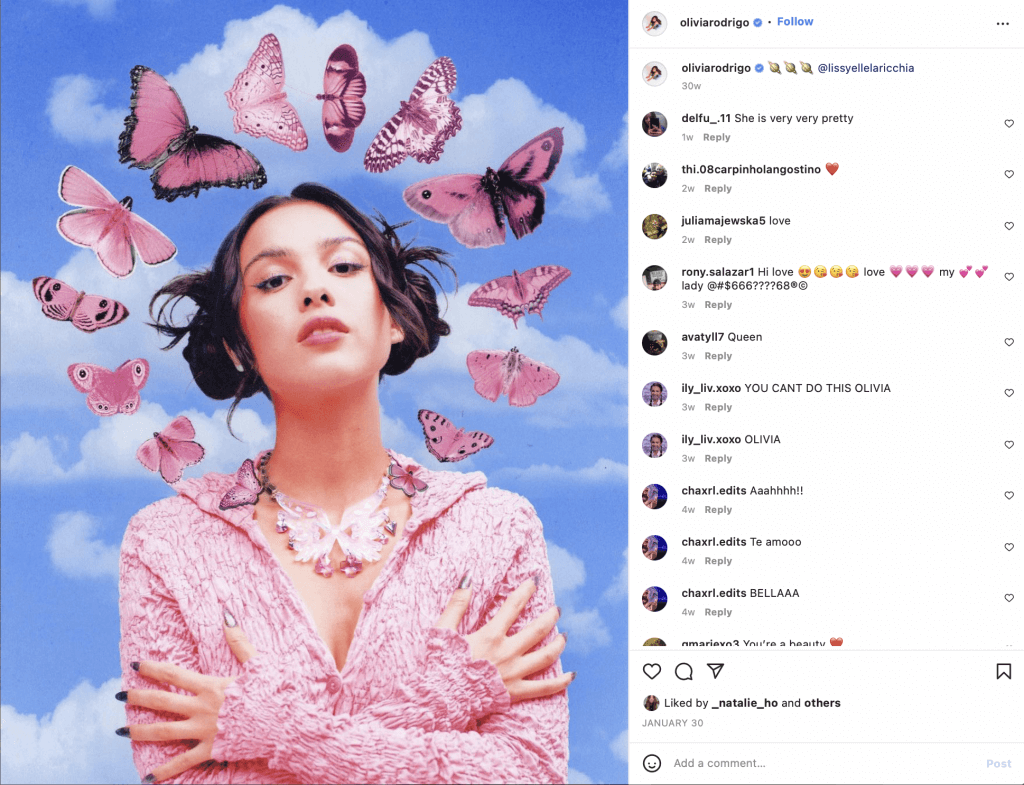 And, if Y2K aesthetics are not up your alley, there's an edgier alternative — the 90s grunge.
Some of the features intrinsic to this social media design style are:
Dirty backgrounds

Distressed textures, scratches, dust, light leaks, etc

Torn edges

Hand drawn doodles

Anti-design

Distressed, messy, nearly illegible fonts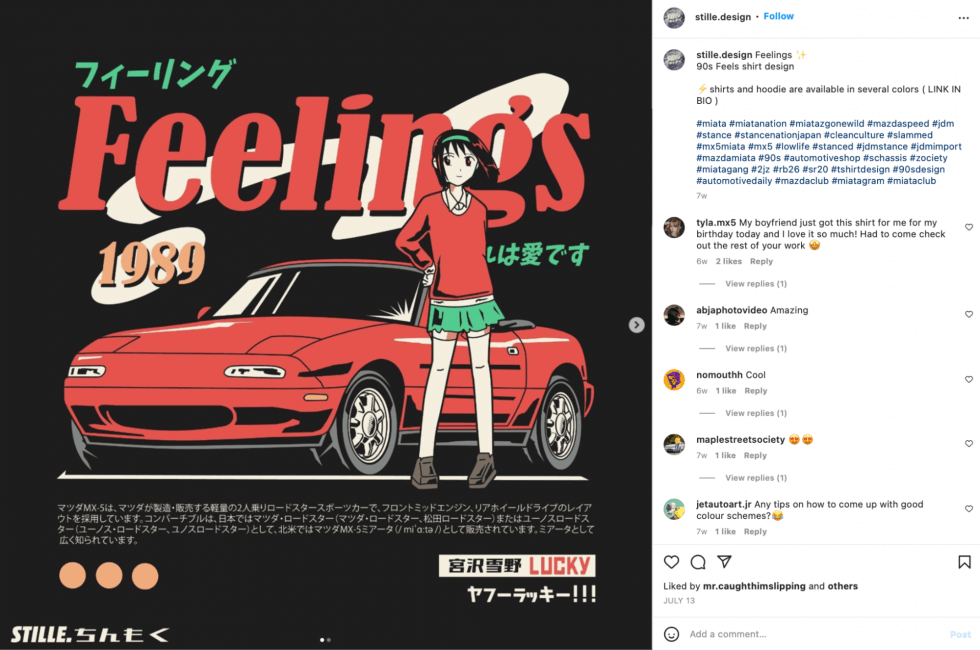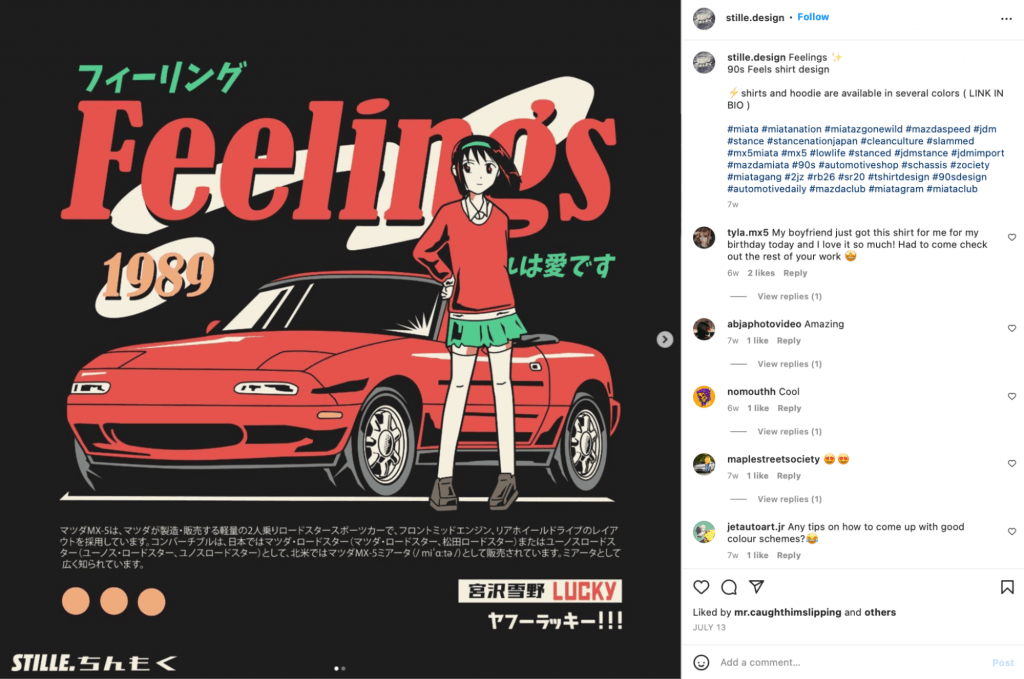 "Risograph" prints
Since we've already mentioned the 90s and the decade's love for different textures and print, it would be unfair not to mention another social media design trend heavily inspired by print — risograph-style visuals. 
Thesaurus time! Risograph is a type of printing that originated in Japan in 1946. Some of the key features that characterize riso are a limited palette of vivid colors and charming imperfections (dust, grain, scratches, etc). 
Some other elements intrinsic to this design trend include funky shapes, bold fonts, or the absence of text in general.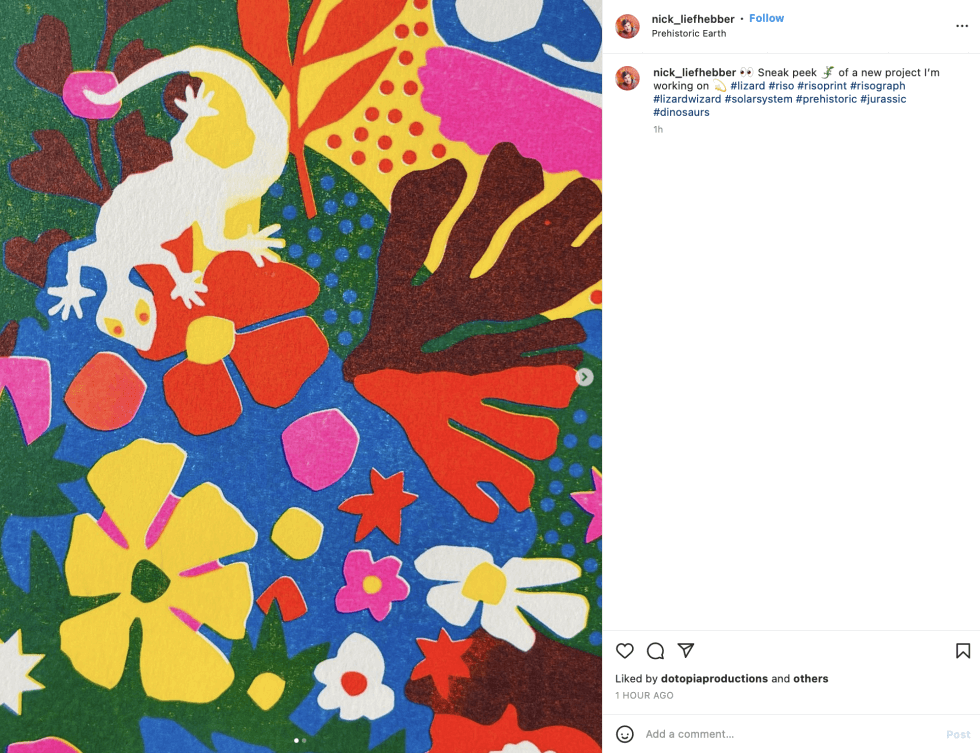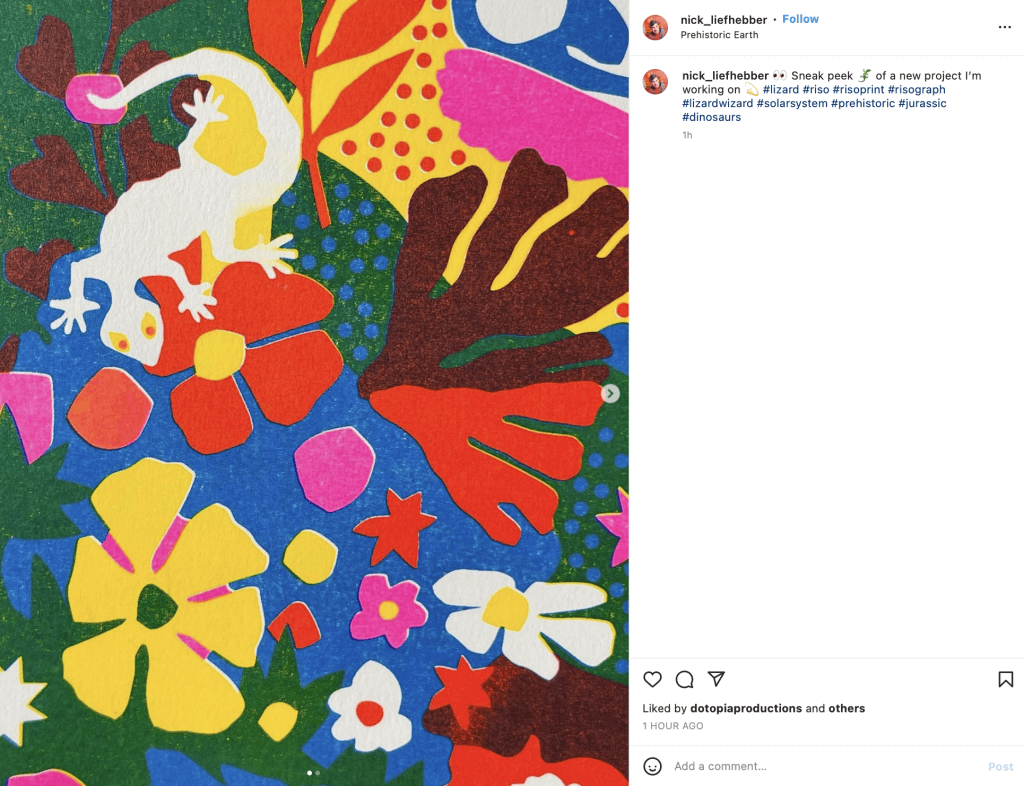 Retro maximalism
From the previous two social media design trends, you could've noticed that the world has swayed away from the once so-beloved minimalism. Today, more is more. 
No one does maximalism better than people in the late 60s and early 70s. So, modern social media designers borrow techniques from them: 
Cartoonish characters

Muted bright colors 

Color blocking

Saturation to the max

Lack of whitespace

Thin yet large fonts (is this the second coming of Lobster?)

Geometry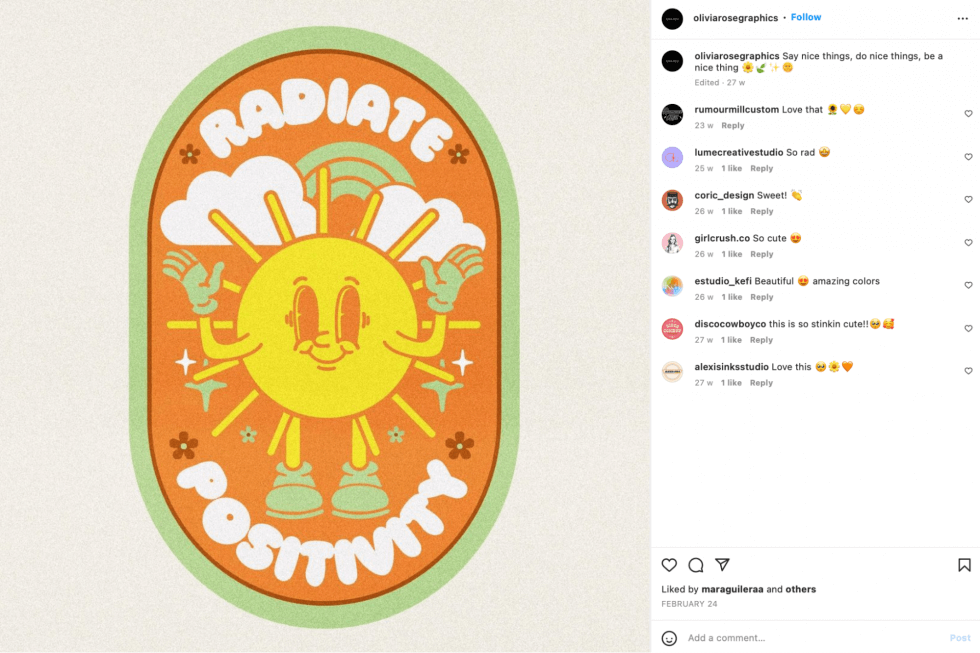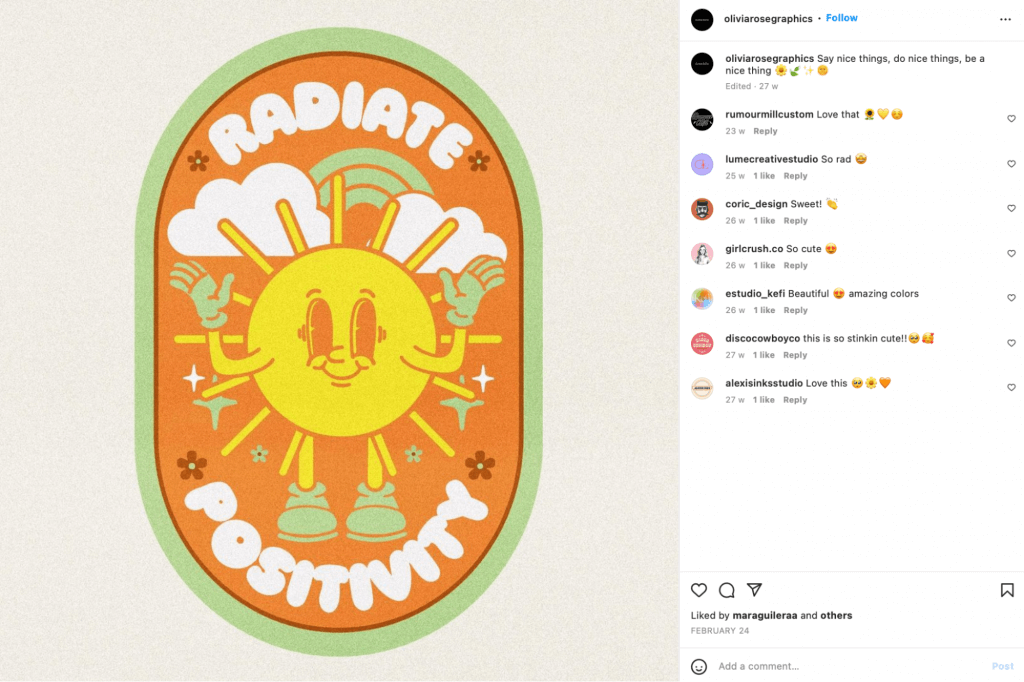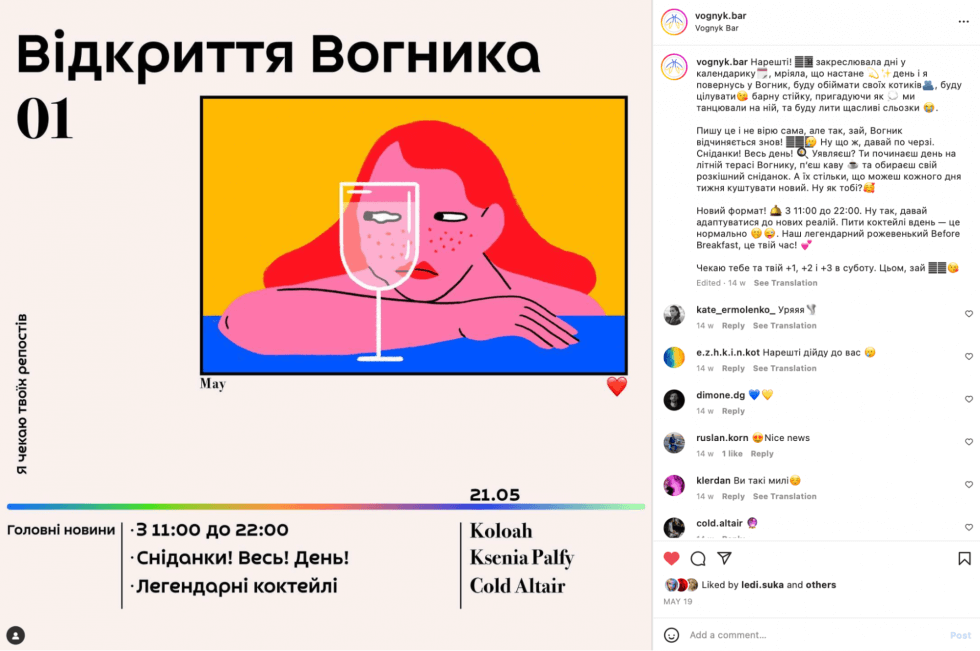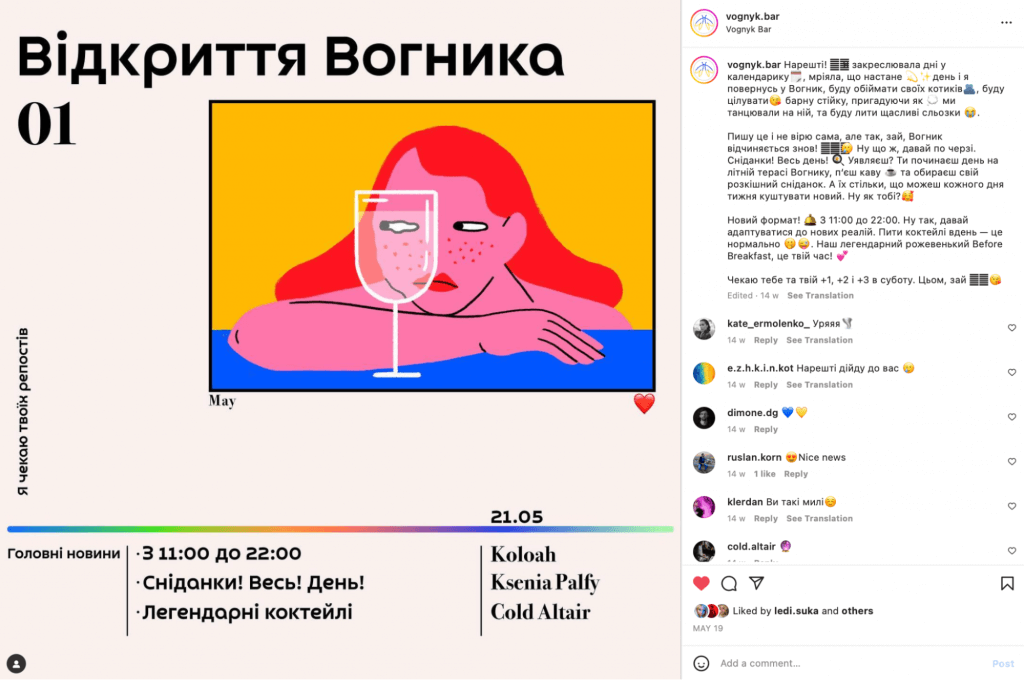 Futurism and 3D visuals
The proof of people being done (kind of) with minimalism is the current popularity of futuristic slash 3D visuals. 
Businesses and individual creators alike want to tap into the technological advancement offered today and showcase their skill. 
The best way to position yourself as a cutting-edge brand is to opt for hyper-realistic social media design, which includes:
A blend of 2D and 3D imagery

Chrome effect

Holographic images

Metallic shades

Inflated fonts

Lots of complex animation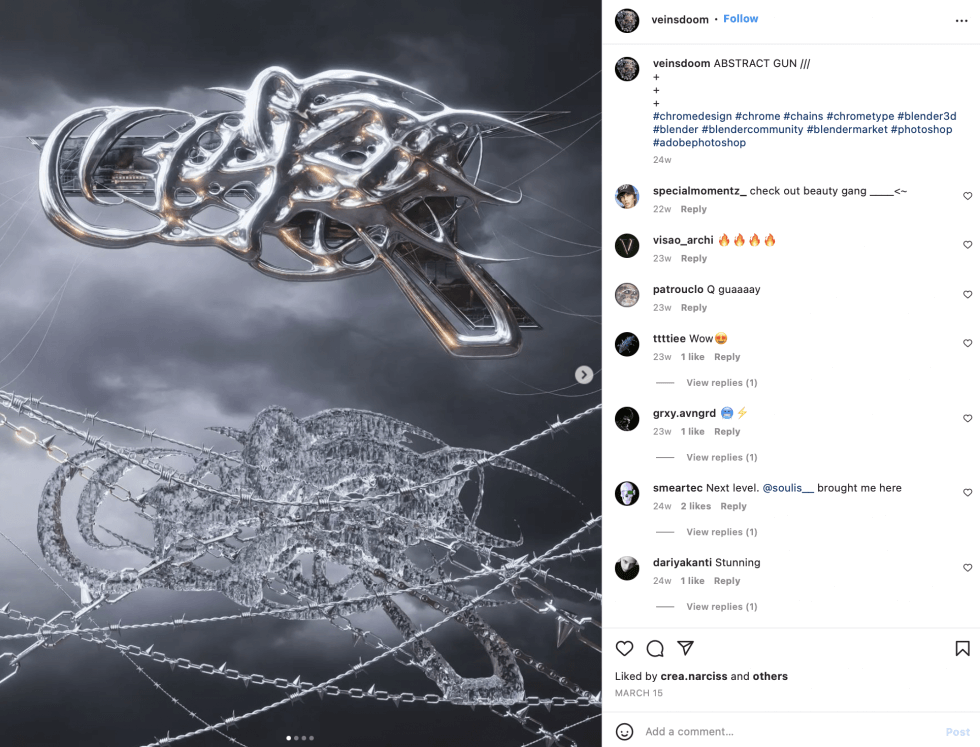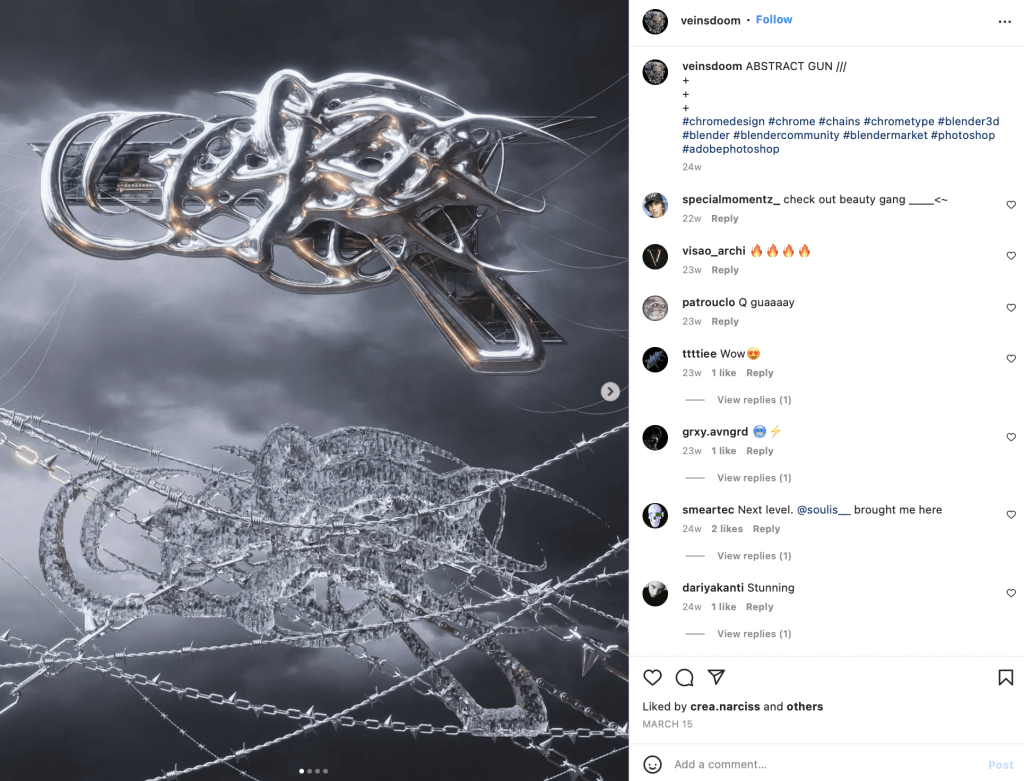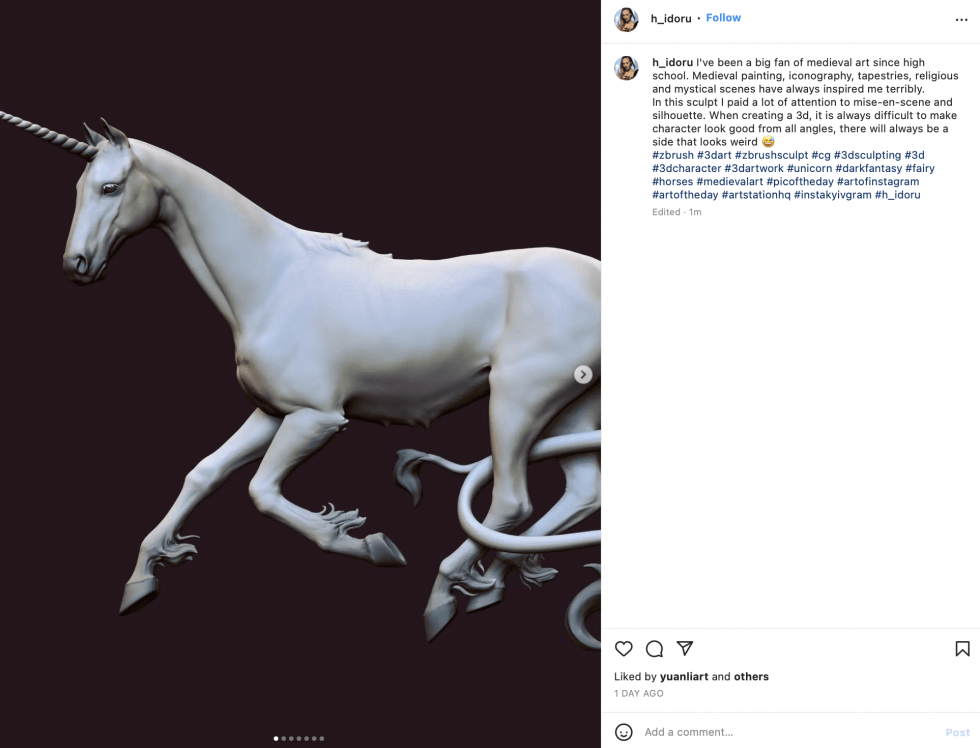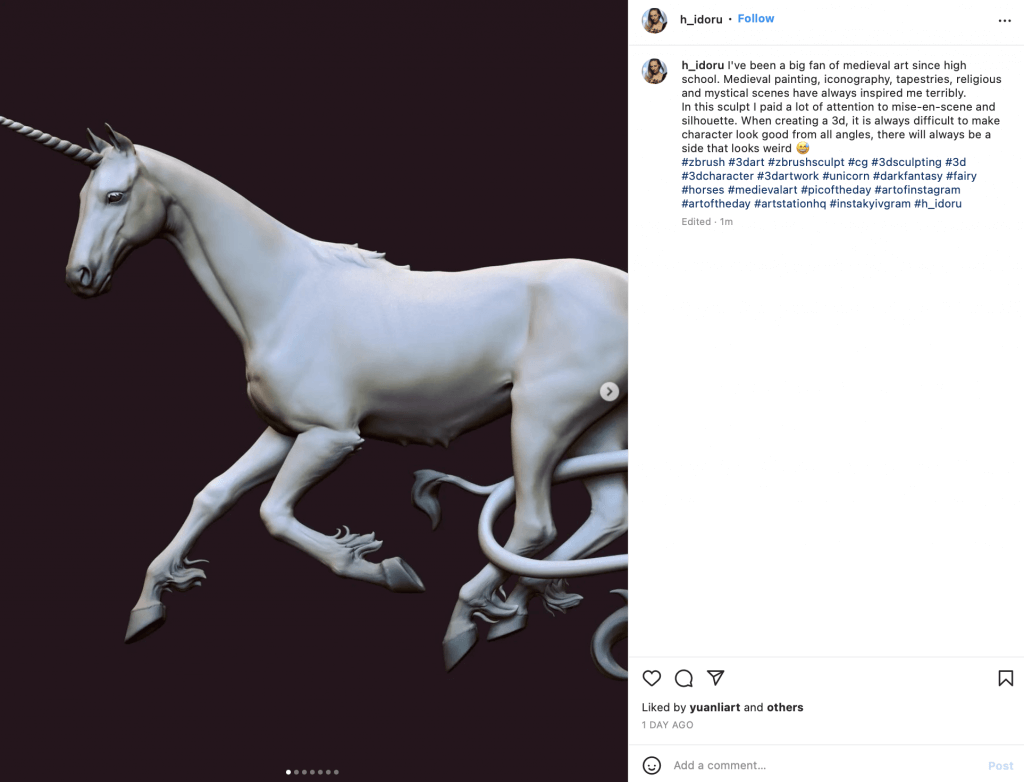 Conclusion
No matter which direction you decide to take with your social media design, remember to stay genuine — your audience can feel it when you're faking coolness.
Now that you know all the secrets of successful social media design, filter out the tips that are applicable to your specific scenario and incorporate them into your work the next time you create a visual for your social media.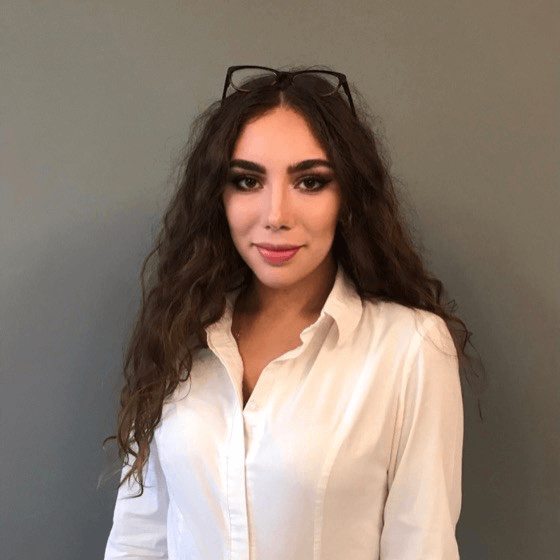 Valerie Kakovkina
Valerie Kakovkina is an experienced content marketing manager and content writer with hundreds and hundreds of published articles about marketing, social media, branding, design, productivity, and sales. She loves exploring new concepts, examining new socio-cultural trends and figuring out how they can be applied to businesses to boost their sales.