If juggling multiple GMB accounts has become a headache, worry no more. I've curated a list of powerful Google My Business tools to simplify your account management, boost your online presence and help you attract more customers.
Google Business Profile (formerly Google My Business) can literally put your company on the map. But it can also help you keep customers up to date with offers, events, and other relevant information.
For small business owners, social media managers, or freelancers managing profiles for multiple clients, I'll go through 2023's most powerful marketing tools to streamline content publishing and make your business profile stand out in Google search results.
Content
1. Planable – best for content scheduling
2. BrightLocal – best for monitoring online reviews
3. Whitespark – best for local SEO improvements
4. Yext – best for multi-channel digital experiences
5. Canva – best for creating visuals
6. Adobe Photoshop Express – best for photo editing
7. EmbedSocial – best for embedding reviews
8. DeppL – best for translations
9. Bitly – best for cross-channel analytics
Why use Google My Business tools?
Google My Business (GMB) enables businesses to manage the content available to customers across Google Search and Google Maps. Rebranded to Google Business Profile in 2022 but still widely known under its initial name, this powerful tool helps organizations publish important information (such as address and working hours), list products and services, share photos, offers, updates, and more.
Google dominates the search engine market with 85% of all searches in 2023 (Statista). People rely heavily on search results to find businesses and purchase products ― whether from an online store or a local shop.
64% of consumers find contact details on Google My Business, 94% of calls originate from brands' Google profiles, and a company is discovered on average 1,000 times per month on Google (Gitnux).
Consequently, your web presence is incomplete without an optimized Google business listing. Google reviews, content that is optimized with the right keywords, and relevant images will attract potential customers and help you grow your business online.
Native Google tools for marketers
Google itself offers a suite of tools to help businesses with search engine optimization and online marketing.
Here are some of the most popular Google tools and products that can help your business profile:
Google Analytics is a web analytics platform that creates reports based on data collected from your website(s). You can see traffic sources, ranking pages, number of visitors, and time spent on the website, but also track conversions and optimize marketing campaigns.
Google Ads is an online advertising platform where brands promote their products and services through short ads in the Google Search Network. It has a pay-per-click model, and it relies on cookies and keywords to deliver ads.
Google Keyword Planner assists with keyword suggestions and bid estimations. It's useful for planning successful ad campaigns, but also for your overall SEO strategy.
Google Trends offers insights into search volumes in different locations and languages. It can help you identify trending topics to include in your content strategy, do competitive analysis, or observe changes in consumer behavior.
While Google's platforms are useful for any marketer's kit, you typically need other marketing tools that either complement or serve as an alternative to the above.
If you want to better coordinate your content creation process while managing multiple social platforms, save time, optimize your Google My Business presence, and fine-tune your online marketing strategy, check out the following powerful tools.
1. Best GMB tool for content scheduling – Planable
Everyone (well, everyone who knows what's good for them) uses Google My Business to share their store location and ask for Google reviews. And that's important. But constantly using the content publishing feature of Google My Business is just as important.
"Great, another platform to update…" — I hear you! With multiple social media channels to cover, adding a new one to the mix can feel like an impending headache. Not to mention if you're catering to multiple clients or a business with several locations.
Here's where a content scheduling tool like Planable makes a real difference in how you organize your work and how efficiently you can juggle multiple accounts.
Planable was created for easy collaboration, planning, and approval of content on 8 different platforms, including Google My Business. Follow a few simple steps to get the most out of the tool:
Add Google My Business to the list of platforms you manage from Planable.
Start creating updates. Use the keywords you researched using Google's keyword planner.
Add catchy visuals and a call to action on every post.
Ask other team members to contribute. With Planable's collaboration options, you can set different permissions and types of visibility for people, so it's easy to get feedback and approvals from colleagues or clients.
Schedule multiple posts at once to optimize the publishing process.
Go to the content calendar for a bird's eye view of what's coming up on all platforms.
Instead of having yet another platform to manage, you can use one service to collaborate with your team and post on multiple accounts, including Facebook, Instagram, Twitter, TikTok, LinkedIn, Youtube and Pinterest.
Drawback: Planable offers no analytics and reporting options.
Price: A free plan is available for up to 50 posts. The paid plans start at $11/user to include unlimited posting and different types of views and approvals.
2. Best GMB tool for monitoring online reviews – BrightLocal
A big part of leveraging the power of Google My Business is optimizing your online presence for your target audience in different locations. BrightLocal is a tool created to help you show up in more search results, manage your online reputation, and make sure your business is featured in various online directories.

The platform lets you audit local SEO, track ranking, and identify opportunities to optimize your search engine strategy.
It's a great tool for multi-location businesses looking to have a strong presence for all Google My Business profiles.
Drawback: While the tool generally has good reviews, some users have noticed GMB errors and reporting inaccuracies.
Price: Pricing starts at $35/month for small businesses and agencies managing up to 3 locations, and goes up depending on the number of locations you manage.
3. Best GMB tool for local SEO improvements – Whitespark
Another tool to improve local search marketing is Whitespark. It includes Google My Business management, a local rank tracker, a citations finder, and a platform that automates getting Google reviews.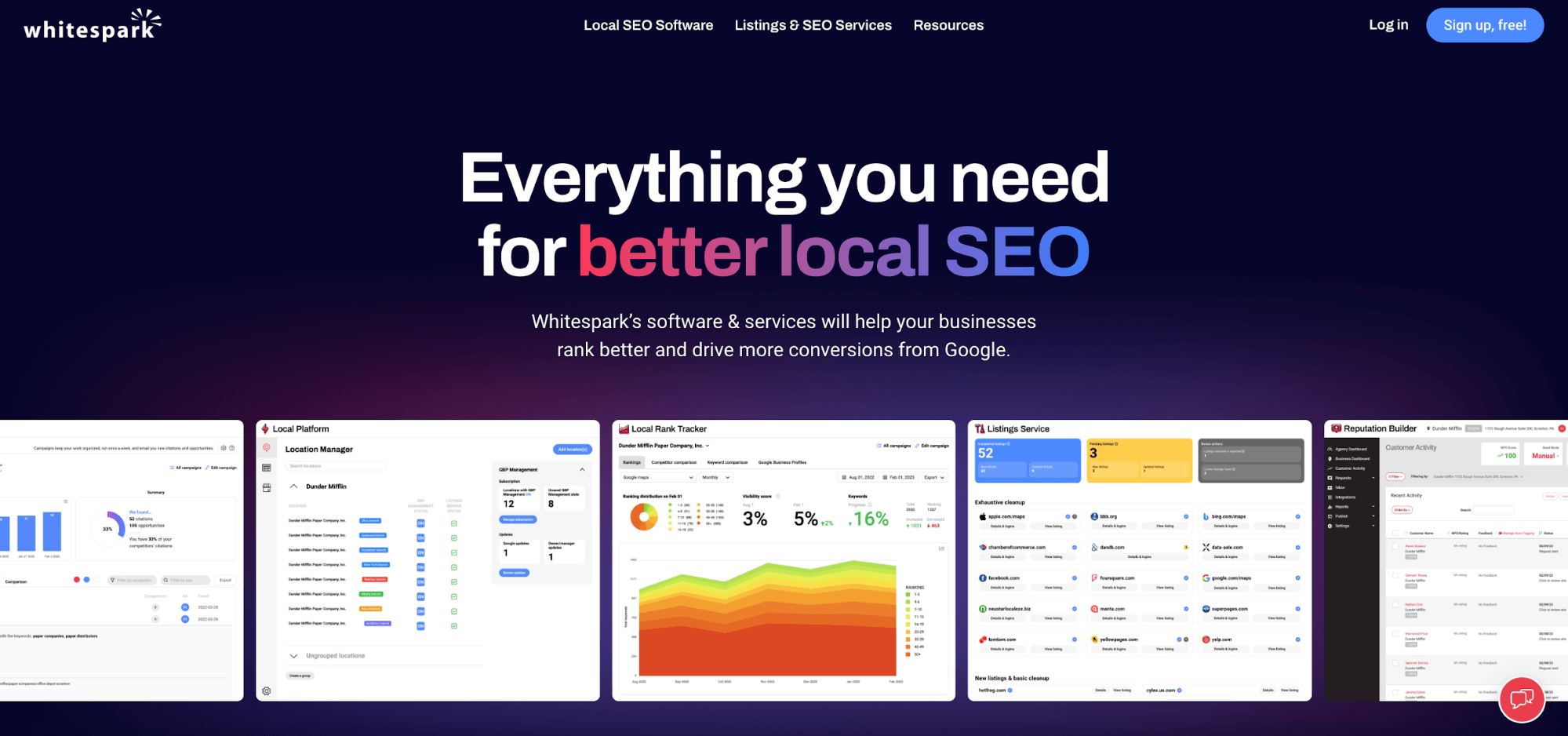 Besides improving your brand's local SEO, Whitespark is also useful for tracking and reporting competitors' search engine activity.
Drawback: While feature-rich, the platform can get pricey and requires resources to use it to its full potential.
Price: Pricing starts at $37/month to manage one location with only one user and can go up to $97/month for up to 20 locations and 10 users.
4. Best GMB tool for multi-channel digital experiences – Yext
Yext is a solution created to help you keep Google business listings accurate and updated. Yext also integrates with different apps and online publishers, including Apple Maps, Bing, and Yahoo, making it useful for a coordinated presence across channels.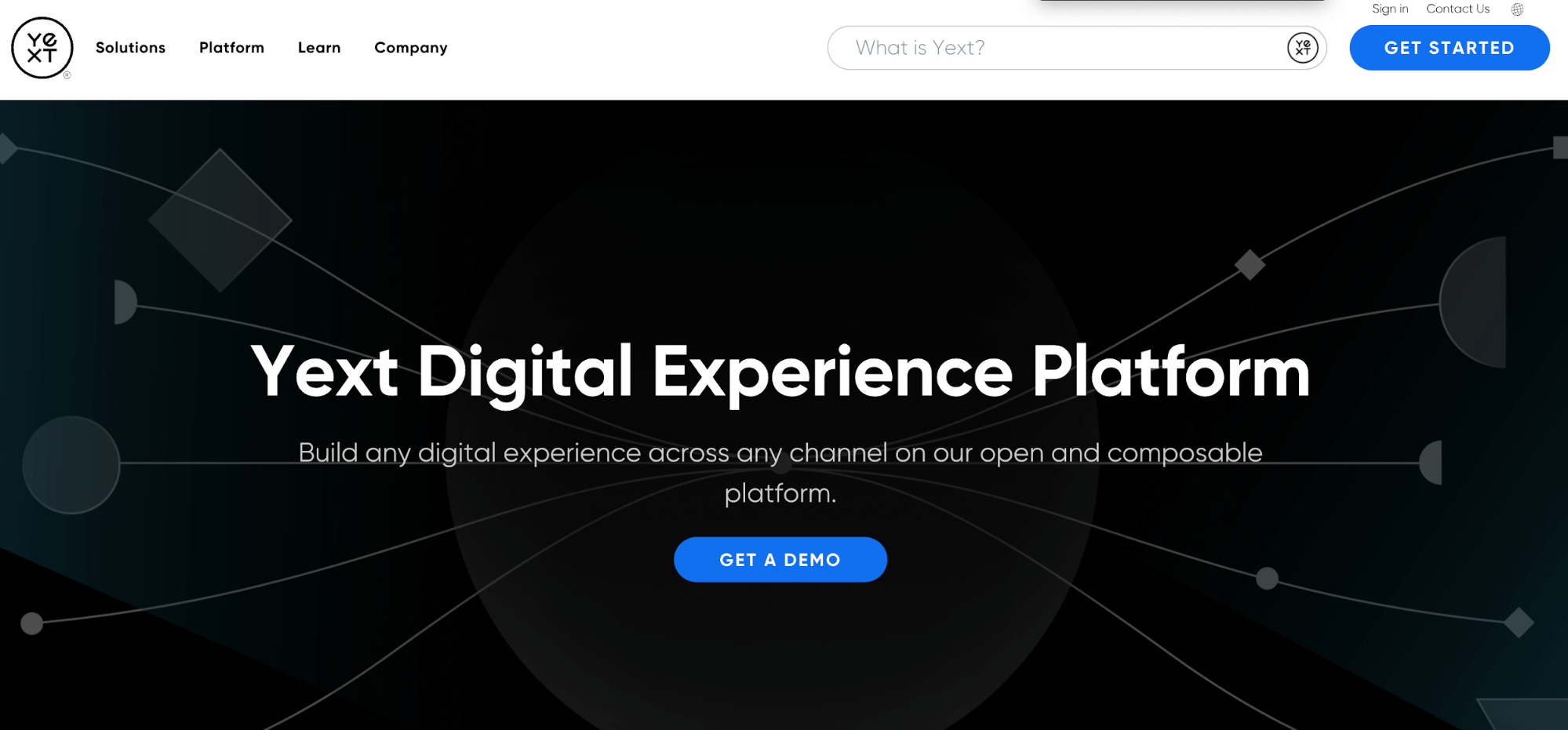 Yext offers various tools and solutions to serve different parts of online marketing and is most often used to manage online directory listings. If you manage several locations, you'll appreciate that it syncs multiple Google My Business profiles at once.
Drawback: Reviews indicate that support can be slow at times and that the tool is not a necessity for small businesses, but rather fit for larger businesses.
Price: Pricing and product demos are available only upon request.
5. Best GMB tool for creating visuals – Canva
Canva is a platform that allows anyone to easily create beautiful visuals for any platform through a variety of customizable business templates.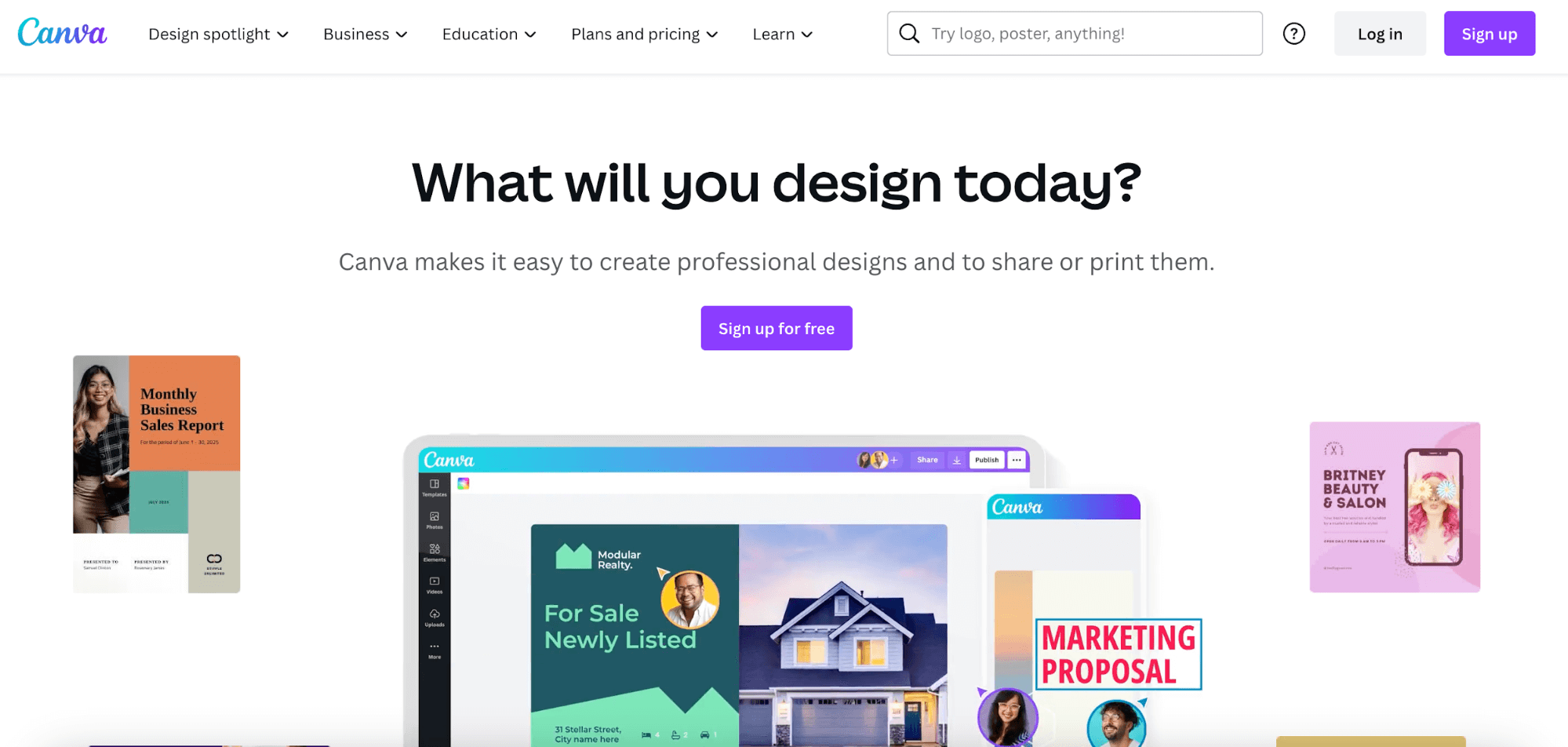 You can start from scratch, or you can personalize pre-existing templates. Just search for "Google My Business" on the platform, and you'll get a range of options to choose from to create the right visual to accompany your GMB post.
Drawback: While Canva is easy to use and intuitive, it does require an eye for design. Also, by using the templates, you run the risk of seeing the same design ― or a very similar one ― on other Google My Business listings.
Price: Canva offers a free plan that includes basic features and a selection of templates. For premium templates and features, the pricing starts at $12.99/month for one person.
6. Best GMB tool for photo editing – Adobe Photoshop Express
If you're looking for a more advanced photo editor to make your Google My Business content stand out, but don't want a tool that is too complex, Adobe Photoshop Express might be the right choice.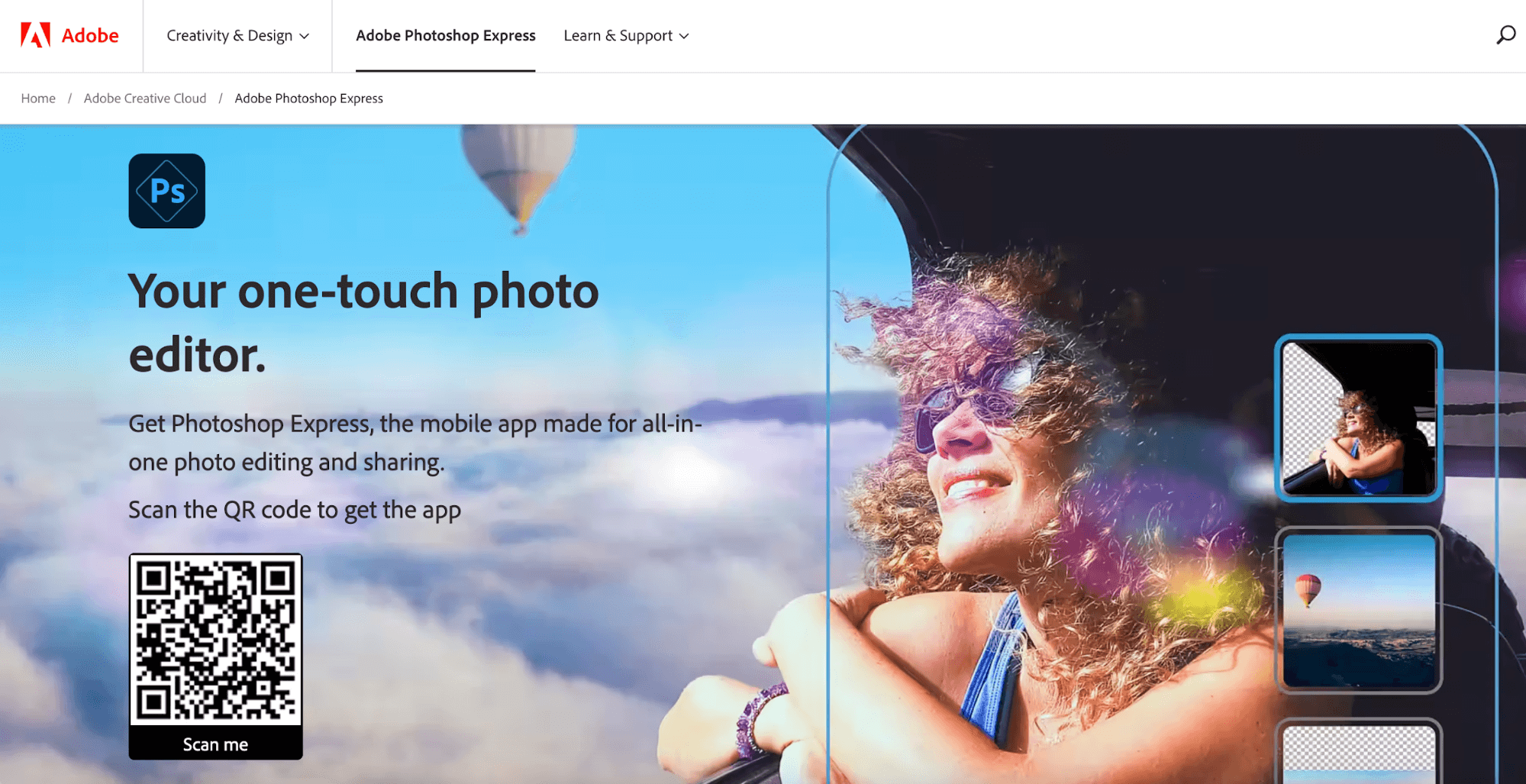 Available in mobile, web, and desktop versions, the tool has an intuitive interface and photo effects that will be enough for anyone looking to do basic photo editing. It also includes access to Adobe's stock photo collection and some social media sharing options on certain devices.
Drawback: The free version only includes a few core features. A lot of the more advanced features require a subscription.
Price: A free plan is available with access to basic features. A premium plan is available at $9.99/month.
7. Best GMB tool for embedding reviews – EmbedSocial
One of the most powerful methods for persuading people to buy is showing that others have done the same thing. How do you do that? Through Google reviews. They can convince potential clients that your brand is trustworthy and let other customers speak for you.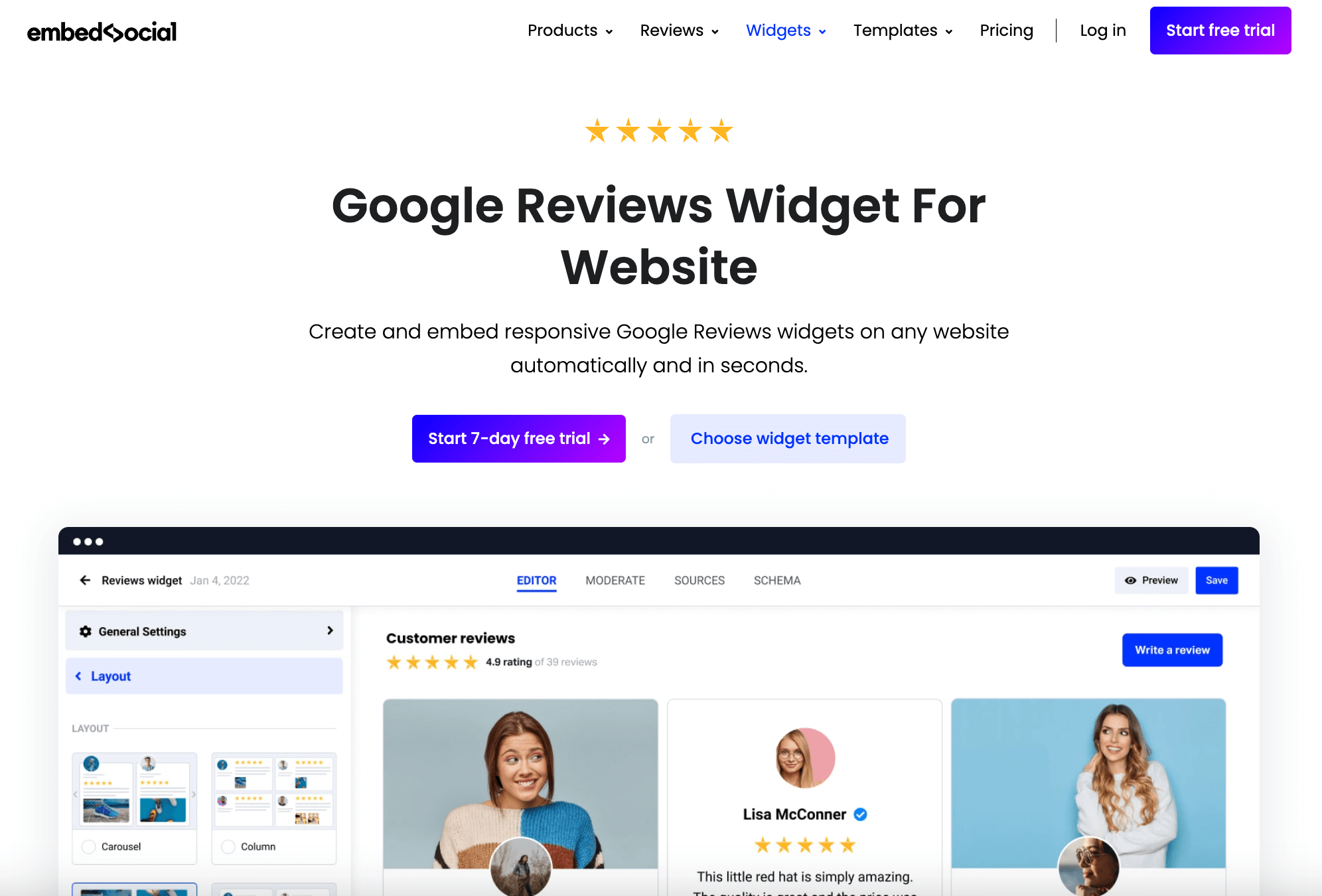 Encourage people to leave reviews and showcase them on your website through a tool such as EmbedSocial. It's a great way to connect your page with Google My Business and let them sync automatically.
You can add reviews to your homepage, to product pages, or to landing pages. Make sure to also add the "Leave a review" button to encourage visitors to share their experiences.
The tool offers various layouts and customization options for the Google reviews widget and also includes an AI-powered feature for creating summaries.
Drawback: Some users report that the tool did not show all the reviews available on Google on their website.
Price: EmbedSocial costs $29/month for embedding reviews from one source, such as Google reviews.
8. Best GMB tool for translations – DeepL
Communicating with your clients in their native language and customizing local results is a must. If your company operates globally, a tool like DeepL can help you translate and adapt your Google My Business content for various local audiences.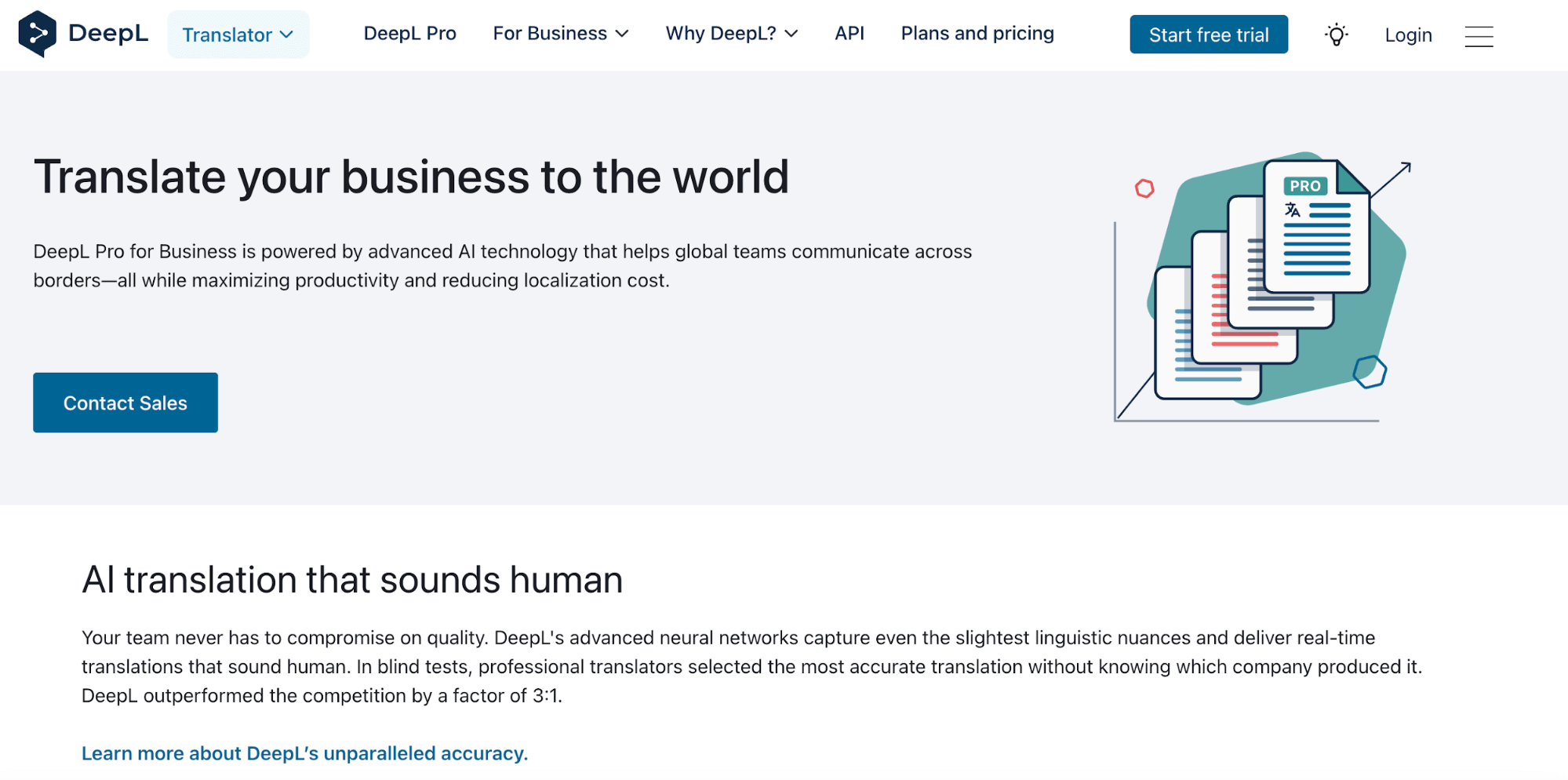 Powered by AI, DeepL helps you communicate in a natural, human way in several languages. You can also select a formal or more informal tone for the translation to match your brand's voice.
Drawback: Users report occasional translation errors, which are to be expected with most translation platforms. The tool is also on the more expensive end compared to similar ones for its premium features.
Price: DeepL Translator is available for free with limited text translation. The Starter Pro offering starts at €7.49 per user per month,
9. Best GMB tool for cross-channel analytics – Bitly
Bitly is a URL-shortening service and a link management platform that allows you to quickly create short links and QR Codes which you can share in your Google My Business updates.

Bitly lets you customize links and use your branding, so the result is a cool, short link instead of a long one. The platform also tracks link clicks and offers analytics so you understand how your content is performing cross-channel, serving as a Google Analytics alternative.
You can use Bitly links for Google My Business, Google Ads, or anytime you schedule posts on your other business acccounts.
Drawback: A limited number of users report that the shortened links were marked as spam or not accepted by some email services or marketing platforms.
Price: A free plan is available for up to 10  links per month. The Starter package allows up to 200 links and costs $8/month.
Wrap Up
Managing Google My Business alongside multiple other communication channels ― and doing it all well, can be challenging. Fortunately, you're not alone. The tools above will assist you in having a powerful presence in Google's search results. And they'll make your life much easier, whether you're working on your own or with a team.
And for an extra helping hand on the inspiration side, check out these 8 creative ideas on what to post on Google My Business.