Can collaborative working be the key to boosting your marketing success?
By tapping into the power of collaboration, marketing teams can work better and smarter together, to achieve and surpass the expected business results.
In this article, I'll dive into the concept of collaborative work (from social media collaboration to freelance writers), go over its business benefits and how-to-s, and get inspired by real-life scenarios. Let's jump into it!
What is collaborative working?
Collaborative working involves all the activities and processes needed to bring together individuals with diverse expertise that work towards common goals and seamlessly share ideas, perspectives, and resources. Important things to set in place include clear roles for team members, milestones, guidelines, feedback loops, and approvals.
A collaborative working environment nurtures increased productivity, ownership, a sense of purpose, inclusion, and a boost in morale within the team. Thus, marketing teams have the power to unleash the full potential of each team member and reach the desired business goals.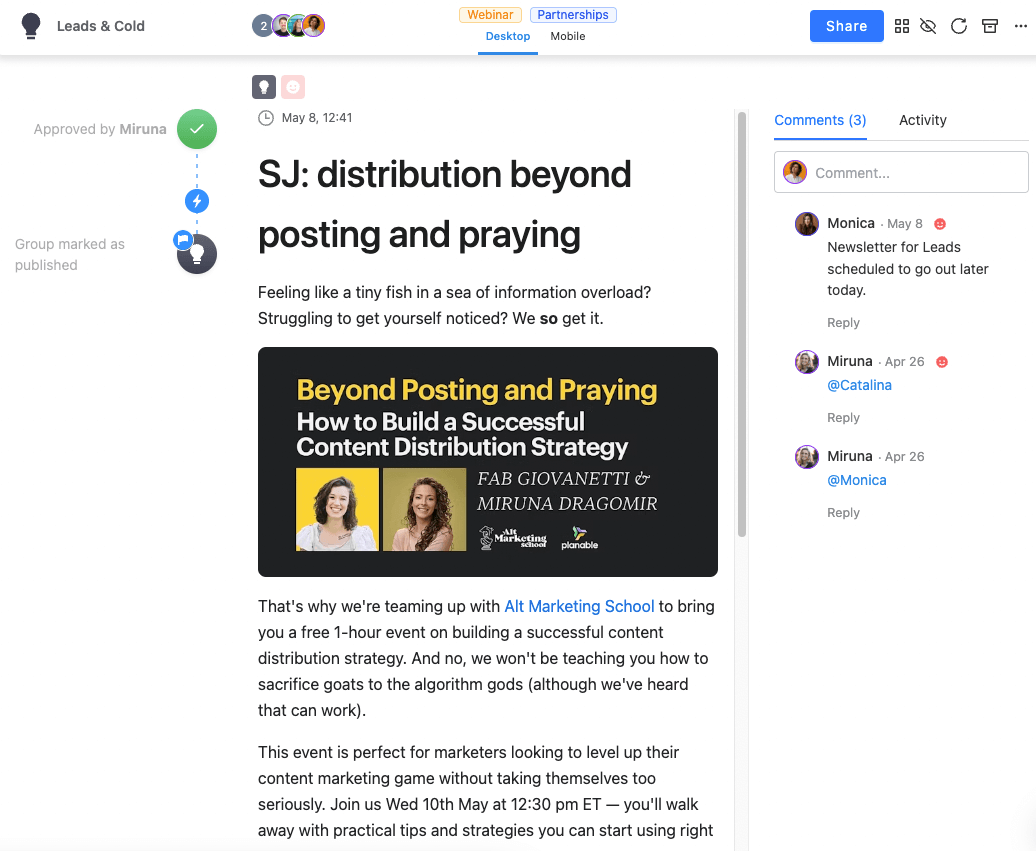 What are the key benefits of collaborative working?
Collaborative working is about sharing ideas and combining all strengths, skills, and talents of your team members. Through collaboration, your marketing team can become a well-oiled machine that zips through tasks and projects much faster and easier, enhancing problem-solving and decision-making within the company.
Productivity & resource allocation
Collaborative working is an important tool for any project manager. By establishing a collaborative environment, teams can tackle complex projects more efficiently, resulting in increased productivity and better results.
In a collaborative setting, project managers can efficiently allocate resources and ensure each task is assigned to the right individual, based on their strengths and workload. It helps keep projects on track and team members focused, and ensures the team reaches the best outcomes.
Ownership & sense of purpose
Promoting collaboration isn't just about sharing work, but also about building relationships and supporting a sense of ownership and purpose. Team leaders play a pivotal role in setting up an open environment that encourages active participation, enabling each member to contribute and share their expertise effectively.
When all the people involved feel valued and empowered, they can take ownership of their work, working on tasks that are best suited for them and producing the best results.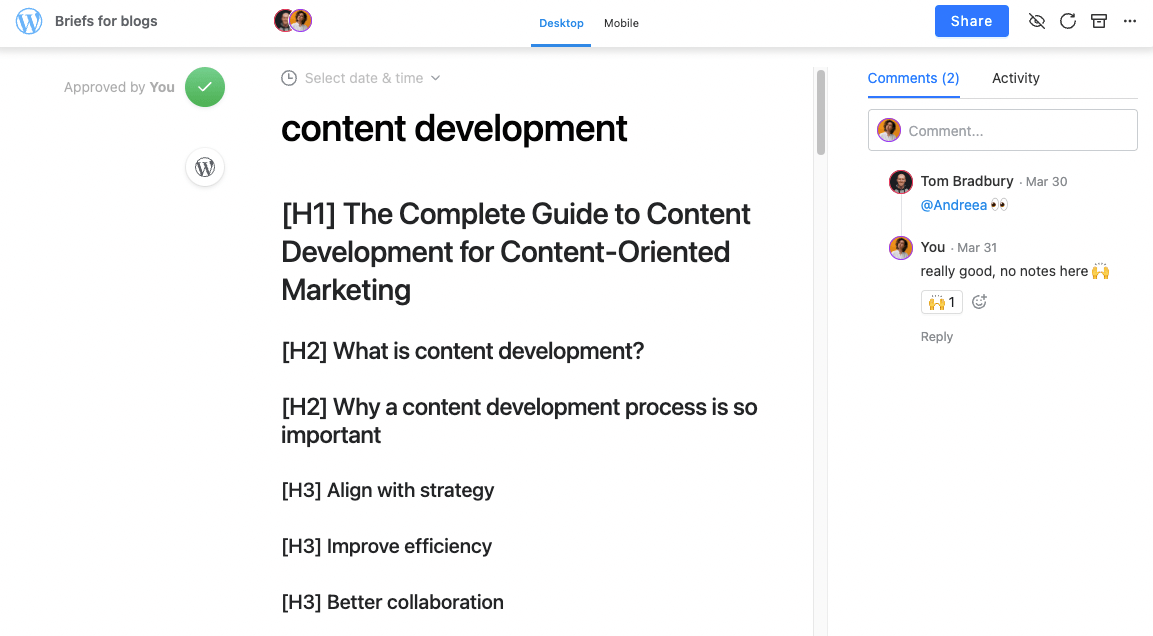 Expertise diversity & inclusion
Collaborative environments bring together individuals with multiple perspectives and different skills. When you have people from various departments and backgrounds involved, collaboration opens access to a wealth of expertise, leading to new ideas and comprehensive solutions that might otherwise be overlooked.
Embracing inclusivity means that everyone's voice is heard. All your colleagues are empowered to shine with their unique expertise, different skill sets, and points of view, and thus contribute to the collective success.
Morale, creativity, innovation
In a supportive work environment, people feel valued and everyone's innovative ideas are welcomed with open arms. Thus you can foster a sense of belonging even across different teams. This is key if you want to unleash creativity and innovation, boost the team's morale, and improve employee retention over time.
When people feel appreciated for their contributions, they approach their work with a greater sense of passion and dedication, sharing knowledge, working collaboratively, and problem-solving at ease when tough times arise.
Personal relationships between team members can also be nurtured and encouraged as a part of the intentional setting of collaborative working. If colleagues have great connections with each other, enjoy each other's company, and have mutual interests and values, this becomes beneficial when handling shared tasks and projects.
Flexibility & decision making
In a collaborative environment, challenges are easier to overcome and deadlines become much more achievable. Collaborative teams can better adapt to changing circumstances, solve problems as they arise, and meet deadlines effectively. Even if you have to come up with a blog post idea last minute, draft a quick newsletter for new customers, or post something in real-time on social media platforms you manage, you can always rely on your colleagues to make it happen.
6 examples of collaboration in a marketing team
In a collaborative workplace, where ideas flow freely, and team members engage in open discussions, marketing teams can come together to create magic. Let's explore six examples of collaboration that showcase the power of teamwork and innovation.
Content briefs from a subject matter expert
Say you have to write a blog post for a dental clinic. With such a specific topic in hand, it's best to collect the technical/medical information from a subject matter expert – in this case, a dentist. By working hand in hand with the marketing team, and providing a detailed content brief, the dentist can provide accurate information that will be used by copywriters to elaborate a relevant, quality article, ready to be published on the dental clinic's blog.
Through a series of collective brainstorming, feedback, and revisions, all parties involved will make sure that the content generated is accurate, compelling, insightful, and resonates with the target audience.
Blog posts from freelance writers
Marketing teams often collaborate with talented freelance writers to produce engaging and captivating blog posts. In this dynamic collaboration, ideas bounce back and forth, with the marketing team providing guidance, feedback, and revisions, to ensure the content aligns with the brand's tone of voice and objectives.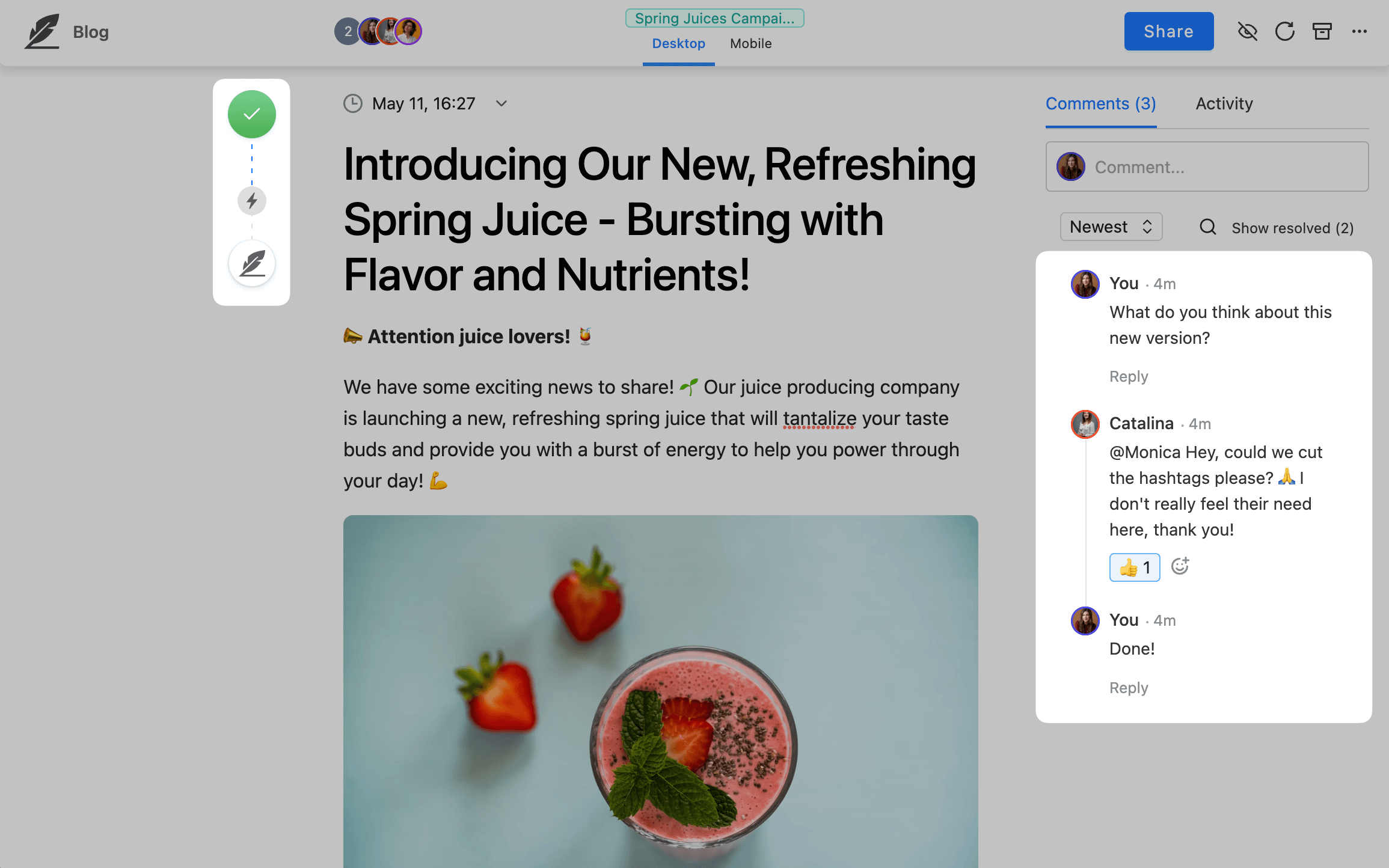 The marketing team can indicate which SEO keywords should be included in the articles, what is the main target audience, what type of content is more appealing to this audience, and other useful insights, that can help freelance writers do their magic and deliver quality blog posts.
Newsletters from an email marketing team member
If you have to create a weekly newsletter, several people in the company can work collaboratively and contribute with topic ideas. The email marketing expert will have to build relationships across the company to get colleagues involved and motivated to share their expertise and dedicate time to the email marketing activity.
The email specialist has the relevant knowledge needed to create catchy subject lines, structure the information in a captivating way, segment audiences and ensure the content is properly outlined, optimized, and mobile-friendly. But while this person may be an expert on email marketing, they will take advantage of informal networks they create across the company to get topic ideas and specific information from the domain specialists.
Documents from the legal or financial department
Collaborating with the legal or financial departments ensures compliance, accuracy, and integrity in all marketing initiatives. For instance, the marketing team may collaborate with the legal department to review and refine promotional materials, thus guaranteeing legal and ethical standards are met. Marketing specialists also frequently collaborate with accountants to make invoices and payment of invoices, as well as to monitor the expenses related to marketing activities.
Let's say you plan to launch a new marketing campaign soon, and one of the tools you want to use is a social media giveaway. Regardless what's the contest mechanism or the value of the prizes you plan to offer, you will need to clearly state the contest rules and regulations, who is eligible to enter, how you plan to use the participants' data, etc. Here is where the legal team comes into play because they will help you ensure your contest follows the state laws, to avoid any fines or regulatory storms.
Social media posts for the social media manager
Collaborative working within the marketing team paves the way for a seamless and impactful social media presence, making the process of crafting captivating and effective posts significantly smoother. Though one person owns the title of social media manager, they can't produce all the content on their own.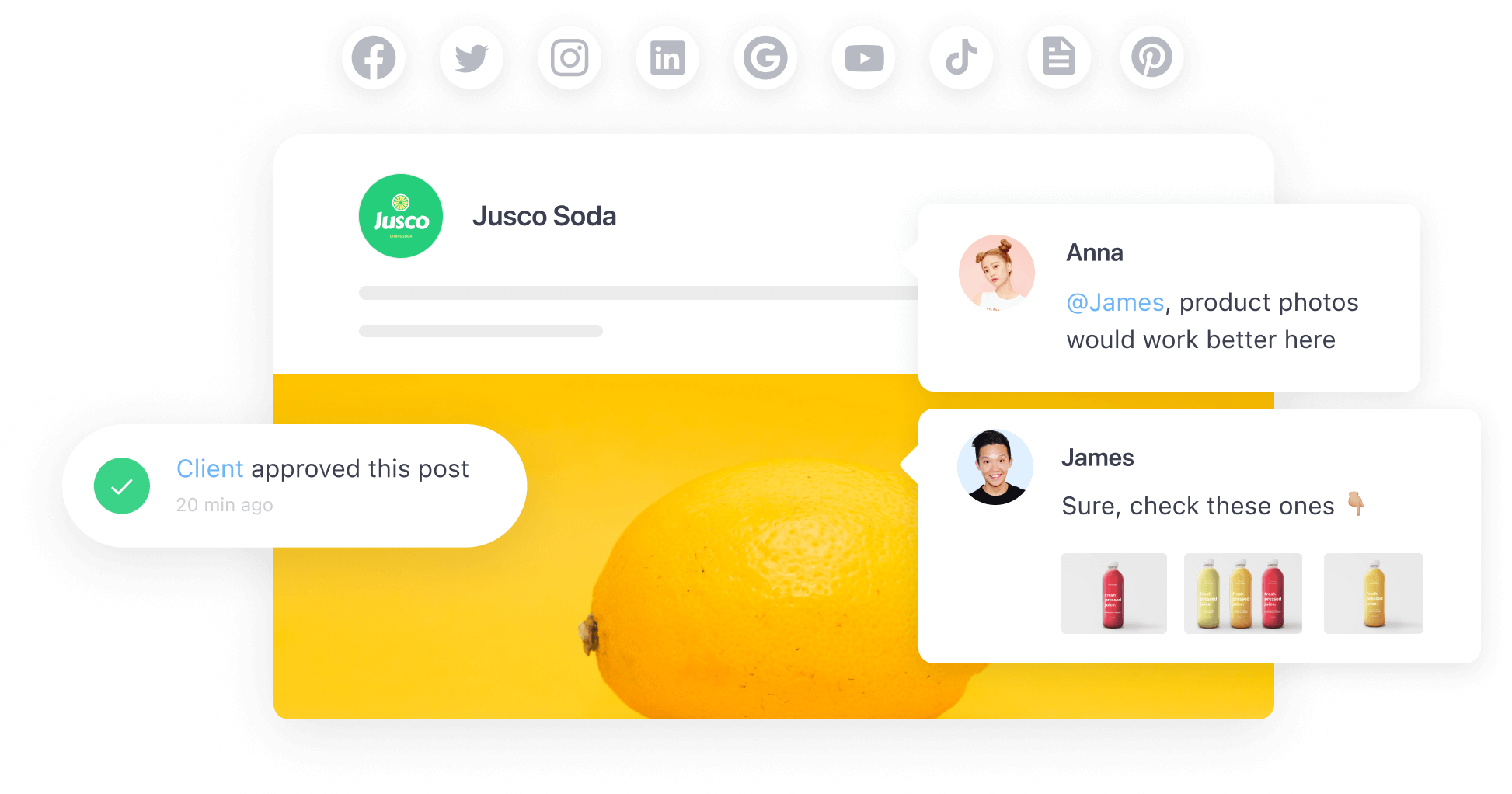 Effective collaboration provides a solid basis for the social media manager to tell a compelling brand story and nurture a community of loyal followers. They will involve team members with expertise in design, copywriting, and digital growth to come up with consistent strategies and digital assets.
Ebooks for demand lead generation
Collaborating on ebook creation involves bringing together subject matter experts, designers, writers, and marketers. By blending their individual strengths and expertise, the team can produce comprehensive and valuable ebooks that serve as lead magnets and support demand generation efforts.
An ebook project could be compared to orchestrating a symphony where each member plays a vital role. Let's say you need an eBook about trends in real estate. The content researcher could dive deep into the subject, gather relevant information, statistics, and case studies, spot the most important trends in the industry, quotes from authority figures, and other relevant resources, including all these details in the first brief.
Then a content specialist will take over to structure the content in chapters, refine the headings, include audience insights, and add their strategic touch, to ensure the ebook aligns with the overall marketing objectives of the brand.
Then writers can fill in the pages with useful, inspiring content, to educate and inspire readers. And designers can bring their artistic and functional flair into the project, by creating beautiful templates, adding images and graphic elements that reflect the brand identity, and thus building visually appealing pages that entice and engage the target audience.
5 steps towards successful collaboration at your workplace
So you want to foster a collaborative culture within your team. Here are five practical steps that you can implement right now to encourage teamwork and harness the benefits of collaborative working.
1. Determine individual team members' roles and goals
In order to set the stage for a successful collaborative project, it's essential to clarify goals and collaboration frameworks. So break down your general business objectives into individual goals, assign responsibilities, and establish milestones for each team member.
Imagine this project as a grand puzzle, with each team member holding a unique piece. Defining clear roles and expectations will help you make sure that they all understand their unique contribution to the overall project and how success will be measured.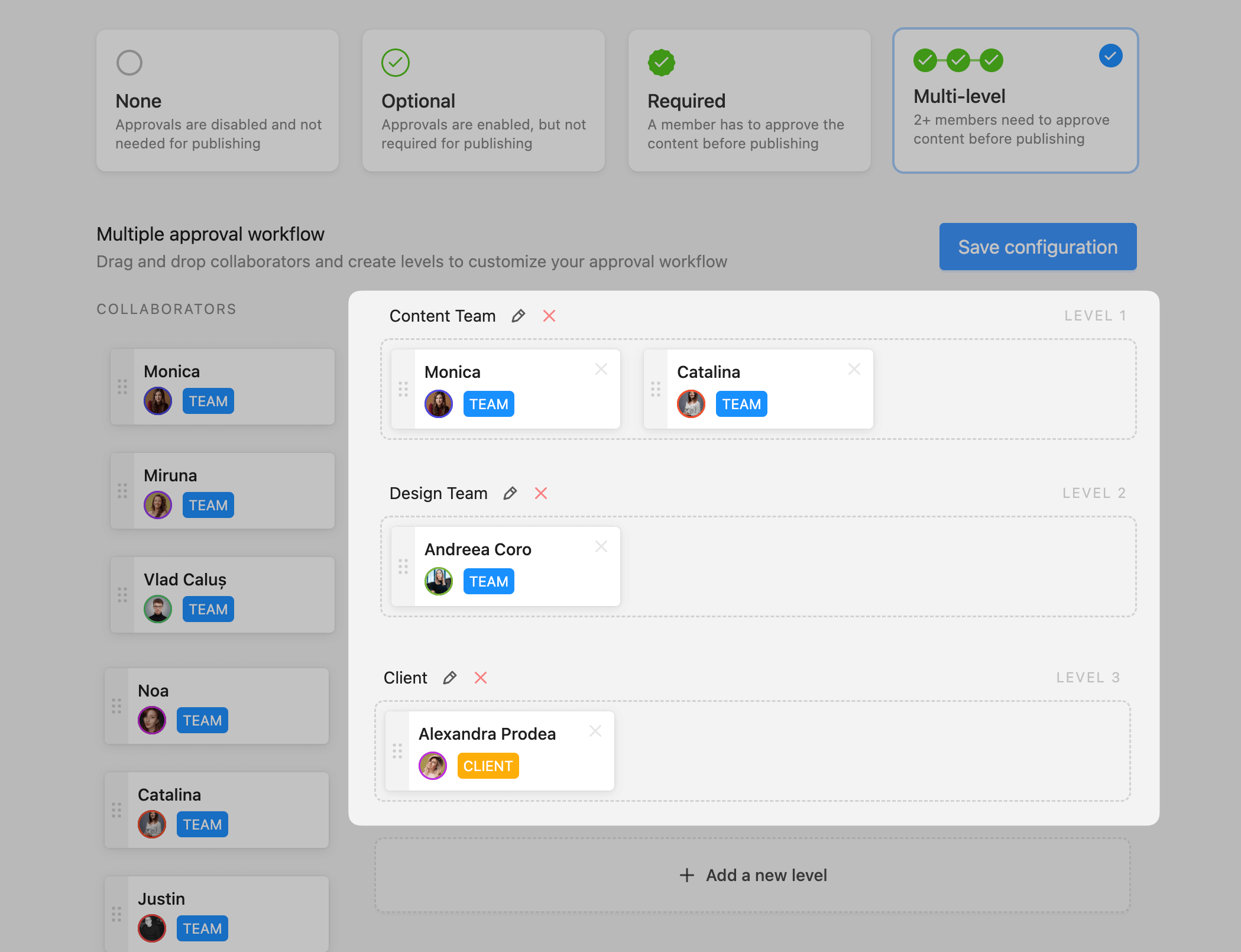 This will eliminate confusion, prevent duplication of effort, and allow everyone to focus on their core strengths and responsibilities. Also, it will help you get everyone on the same page and provide a solid foundation for collaboration.
2. Develop guidelines and checklists
When starting a new project, it's essential to establish a clear foundation by outlining the big picture. This involves creating detailed guidelines and checklists that act as reliable tools for the team to follow. Think of it as drawing a detailed treasure map that leads the entire team toward the ultimate goal.
Let's say you're launching a marketing campaign to promote a new smartphone. The brand guidelines may specify that the messaging should emphasize the product's innovative features, sleek design, and user-friendly interface. The tone of voice could be described as confident, approachable, and technologically savvy. By following these guidelines, you create a cohesive brand image that resonates with your target audience.
The checklist for this marketing campaign management process could include conducting market research, crafting compelling content and publishing it on your social media channels, designing visual assets, tracking campaign performance, measuring ROI, and so on. By following this comprehensive checklist, you ensure that all essential tasks are completed and no critical steps are overlooked. Tip: search for a campaign management software that helps you tick all of these needs.
3. Use collaboration tools
Embracing the power of collaboration tools will allow your marketing team to collaborate more effectively, coordinate tasks, and share documents effortlessly. Here are a few tools with proven features that support collaborative work:
Planable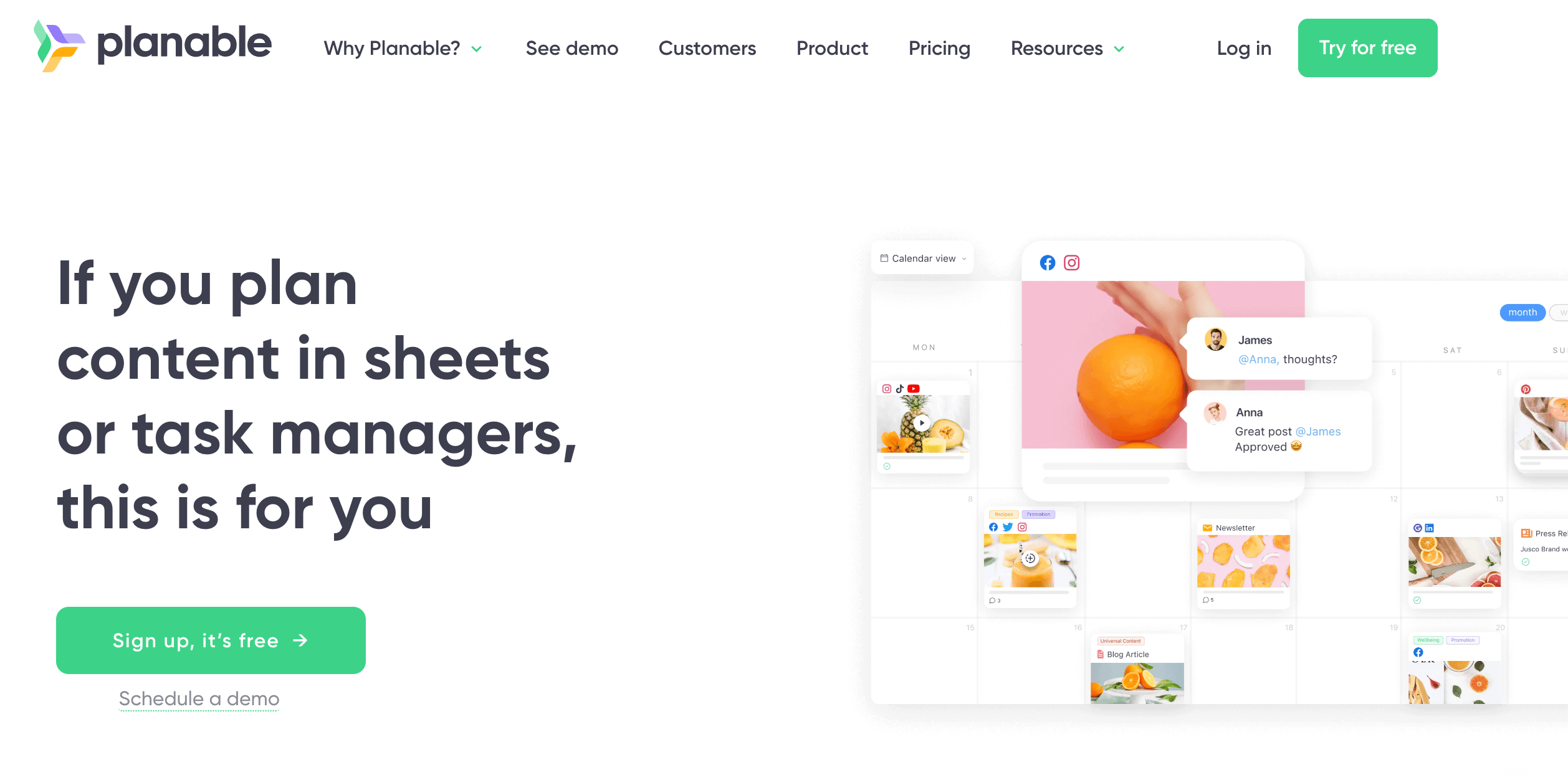 Planable is a powerful tool designed for collaborative content planning and approval processes. It provides a centralized platform where marketing teams can collaborate on various types of written content, including social media posts, blog articles, and marketing campaigns. With Planable, team members can easily build, review, comment, and approve content in real-time, ensuring efficient content workflows and smooth, effective collaboration.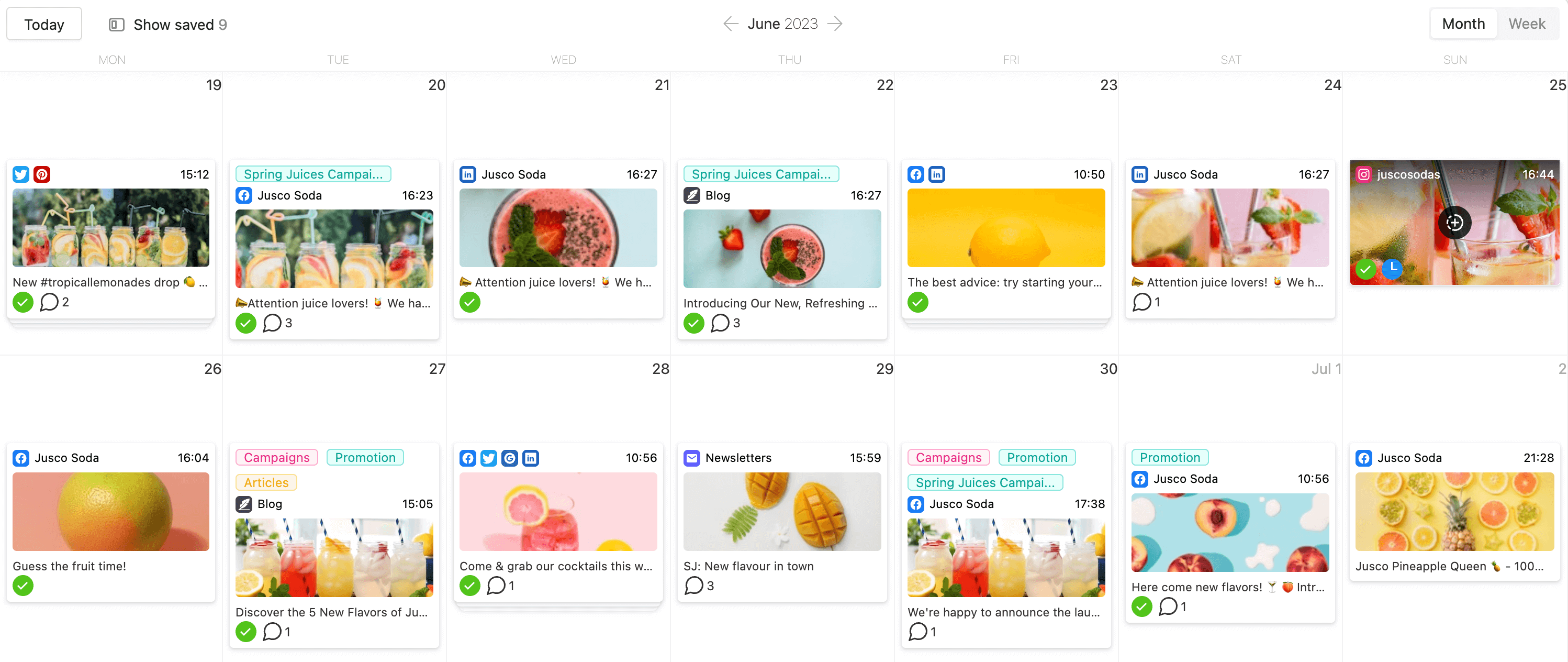 Here are just a few things you can do within the platform:
Ask and receive in-context feedback;
Consolidate all revisions in one place;
Share content with external collaborators;
Implement approval process;
Add internal notes and posts;
Manage publishing calendars;
Add attachments in the comments.
Try all of Planable's features in your first 50 posts, for free.

Slack is a popular communication tool that offers real-time messaging, file sharing, and integrations with various other tools. Within Slack, marketing teams can create dedicated channels for specific projects, departments, or topics, facilitating focused discussions, collaboration, and easy access to relevant information.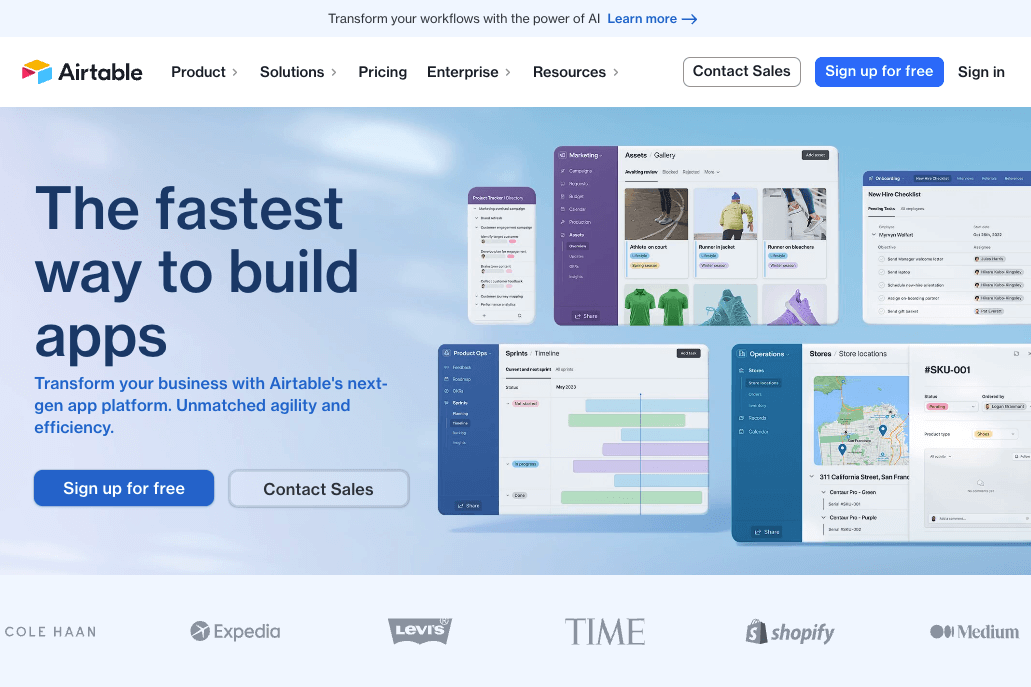 Airtable is a versatile project management tool that combines the features of a spreadsheet with a database, providing a flexible and customizable interface for collaboration. The platform allows marketing teams to shape collaborative workspaces, organize projects, and track progress using various views, such as grids, calendars, or Kanban boards.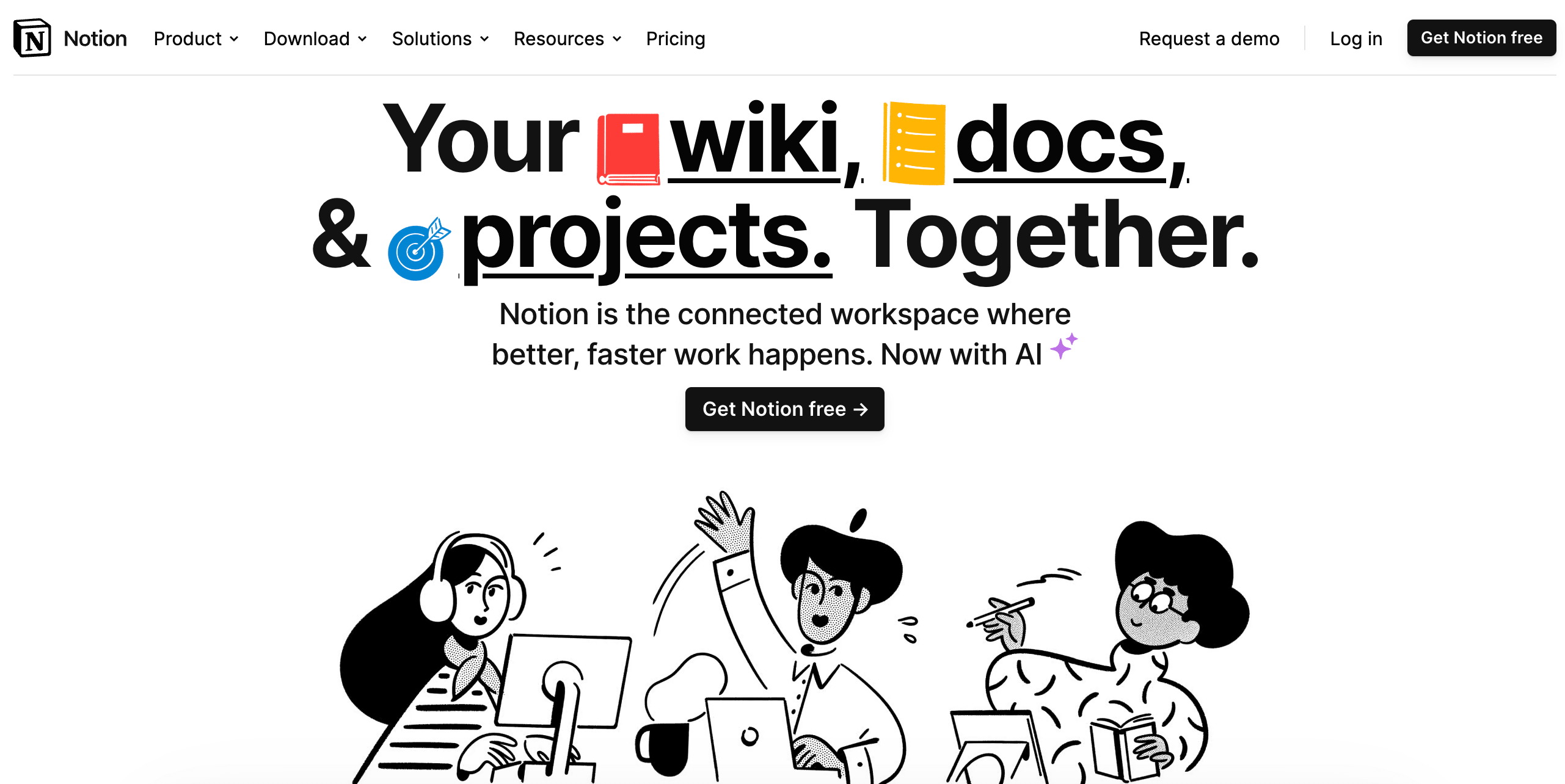 Notion serves as a comprehensive collaboration tool, functioning as a centralized hub for document creation, and knowledge sharing. The platform enables marketing teams to create and edit collaborative documents, including meeting notes, project briefs, content calendars, and more.
4. Leverage individual members' strengths
By embracing a culture of feedback, open communication, and continuous improvement, you'll be able to build an environment where everyone's potential thrives and innovation flourishes. In practice, this means recognizing and appreciating each team member's unique skills and abilities.
Let's consider a scenario where one team member excels in content research, having a knack for gathering valuable data and insights, while another has exceptional writing skills, effortlessly crafting clear and concise content that captures the readers' attention. In this case, instead of each person working on separate content pieces, a collaborative approach can be adopted.
By leveraging their respective strengths, these two individuals can collaborate on elaborating a well-structured, coherent, and engaging blog post. This collaborative feedback loop allows them to refine and polish the content, incorporating different perspectives and enhancing its overall quality.
5. Celebrate milestones
Celebrations hold immense value in fostering a positive and motivated team dynamic, so it's important to seize specific moments to celebrate achievements and boost morale.
To ensure celebrations are not overlooked, it's beneficial to establish designated moments for reflection and acknowledgment. For example, at the completion of significant campaign deliveries, gather the team to celebrate the milestones achieved. This allows everyone to share in the success and reinforces the idea that their efforts had a tangible impact.
Additionally, consider implementing a monthly retrospective meeting where the team looks back at what has been accomplished. This dedicated time for reflection serves as an opportunity to celebrate achievements, recognize individual and collective contributions, and express gratitude for the team's hard work.
Take your first step towards improved team collaboration
Embrace effective communication and collaboration to improve employee retention, increase efficiency, foster innovative thinking, boost morale, and enhance flexibility and adaptability within your organization.
Start implementing small steps today by prioritizing collaborative working and creating a safe space for colleagues to express opinions, share knowledge, and feel valued.