We here at Planable like to celebrate every accomplishment, no matter how small. But this thing here … this is different. You should've been in the office to understand. Anyway.
Today is a huge day at Planable. We're happy to announce that we're officially launching Instagram direct publishing. And as usual, yours truly is here to tell you everything you need to know about it. So let's kick this thing off.
What's Instagram direct publishing?
Managing multiple Instagram accounts can be a chore, and if you've been following us for a while, you probably already know by now that we're, like, totally against chores. And, as you may be aware, automatically scheduling and publishing Instagram posts was not possible via third-party apps and social media tools like Planable. 
For this reason, we were absolutely ecstatic at the news that Instagram has opened up beta access to their Content Publishing API. What does this mean? It means that starting today, you can use Planable for direct publishing of single image and video Instagram posts. And now, you don't need your smartphone for it. More on that later. 
According to Facebook
, "each Instagram Business account will be limited to 25 API-published posts within a 24-hour moving period". 25 posts per
day
? Yes, you heard that right – more than enough to keep that audience close. 
No worries, the announcement makes it clear that this will have no impact on other publishing methods. Meaning Instagram Business accounts will be able to post additional content natively even if they up their entire daily API juice. Cool. Cool. Cool.
Why is this so important?
If you're deep into the social media marketing world, you probably already know why this is such a big deal. But just in case you need a refresher, here's why you should be as ecstatic as we are:
No more notifications in the middle of the night.

No more misunderstandings about who's the designated publisher on your team. You can go on vacation and count on Planable to publish it all.  

No more stressing at the dinner table because you have to have your eyes glued to the phone, waiting for that blasted notification. Also, you can finally 100% convince your grandma that yes, her ragu is the best, and no, you weren't constantly glancing at the phone because you're bored of her stories. 

You can finally focus on the important stuff – creating fresh and engaging content – and not worry about all the technicalities. 

You can breathe a sigh of relief because Instagram has finally understood that brands and businesses need to plan their posts in advance. Because maybe that's a sign that IGTV and stories will follow.
How will Instagram direct publishing work?
Okay, time to get down to business. Here's how Instagram direct publishing works, in a conveniently numbered and occasionally bullet-pointed format:
You first need to connect your Instagram page to Planable. Remember that this new feature is only available for Instagram business pages, not personal profiles. Fortunately,

turning your page from personal to business

is as simple as using Planable (hah!).

The next step is to create a post. To do that, you need to:
Click on "Compose"

Add your image or video.

Select your date directly from the same screen

OR

by dragging and dropping from the calendar.

Hit schedule. That's it. No, really, that's it. Now sit back, take a sip from your artisanal beverage of choice and watch as your beautiful post is getting flooded with reactions.
Oh, and by the way – just in case you don't know anything about us. Planable is the social media collaboration tool that allows you to seamlessly and intuitively plan and execute your social media campaigns with no hassle. Planable is the place to work and collaborate with your entire team. Our mantra is simple – what you see is what you get. Post previews are pixel-perfect. And I mean that. Each pixel.
Here are some of the main features of Planable that will save you from having to manage a PR crisis on your weekend:
All your beloved social media content in one place, neatly organized, and visually appealing.

You can preview your content

exactly

as it would appear after publishing. 

Exchange feedback with stakeholders and teams in real-time. Tagging and emoji reactions included. We thought about everything. 

Invite your external stakeholders, teammates, and clients and give them specific roles and permissions to avoid any nasty mistakes or accidentally posting content. 

One-click-approvals. Easy.

Create, plan, and schedule Instagram Stories. 

Schedule all your LinkedIn, Instagram, Facebook, and Twitter content. Did we mention that we also have Instagram direct publishing now? We did? Sorry, not sorry. 

Choose the right view for you and your content. The calendar view to plan and see everything at a glance. The feed view to scroll through posts as though you're… well, on the actual feed. The grid view to perfect your Instagram layout. And the list view for powerful actions in bulk.
What's so different about Planable?
Lots, actually:
Planable is affordable and accessible for all teams. It was created to bring team members, clients, and social content on the same page. So we allow everybody to have a say in the content creation and management process. 

It looks good. Not gonna lie; we're pretty proud of how our app looks. 

A sleek and intuitive social media calendar that allows you to see the big picture and plan your campaigns in the tiniest of details. 

Fast and efficient feedback exchange. Feedback is displayed where it makes sense – right next to the post. Tag team members, resolve specific comments, send notifications to the right people, add attachments to comments. No miscommunication, no BS.
What you need to keep in mind
Now here's the not-so-fun part of this announcement. Let's address the limitations of Instagram direct publishing:
You can only publish single images and single video posts.

The API works for feed posts for now (no other tools offers this, by the way) no IGTV, Reels, or Stories yet

Direct publishing is available only for business accounts. But as mentioned above, making the switch is real-easy. 

To be published automatically, images and videos must follow Instagram's accepted ratio range – between 4:5 and 16:9 for images; between 4:5 and 16:9 for videos.

If the image or video falls outside of these ratios, the post will be scheduled as a reminder.

Videos must be between 3 and 60 seconds. For anything outside of this range, you'll get a notification asking you to adjust and re-upload the video.
For everything else, you've still got our mobile app and the option to schedule content with notifications. 
That's it, folks. Here's to an already great 2021, and thank you for your enthusiasm! See you around.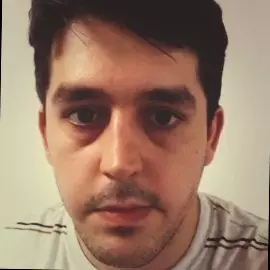 Marco Giuliani
Content marketer and aspiring YouTuber, in no particular order. Expertise in content writing, SEO, copywriting, and neo-noir graphic novels. Used to run a music webzine in the 2 seconds in the early 2010s when blogs were hot. I tweet very badly on Twitter.