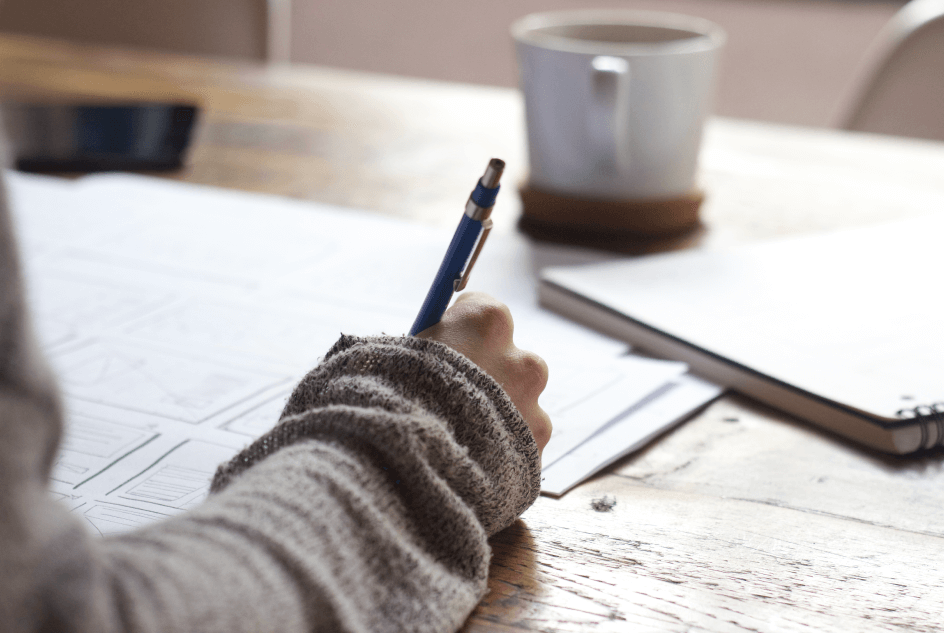 Ever seen agencies nailing client after client while you're still struggling to get at least a new one each month? It's the fight of every small agency, especially with the amount of competition there is and with the new wave of  Social Media Experts popping up every day, right?
You're already
facing many challenges
like providing ROI for your client, creating great content marketing for your accounts, and maintaining a good relationship and communication with each client. All the while having to hustle to get new accounts – every single day. It gets tough.
Winning a client requires a lot of dedication and work. And you're looking for a specific type of client, someone you'll one day consider a partner and friend, collaborate with them on all the steps and move the brand together. Digital marketing freelancers and marketing agencies have to provide a social media proposal for each of their clients before starting this relationship.
In the following piece, I'll explain the most important aspects of an effective social media proposal that will land you more social media management contracts, such as:
What's a

social media proposal

?

Why do you need one?

How to draft up the perfect one?

How to close the deal?
A good
template
and structure is always handy and should be easily customizable for the different needs of each potential client. You never know when you'll meet a prospect, and get asked for a follow up in the next 24h. It's never easy to write a proposal from scratch, that's why you should use templates, like the one below.
What is a Social Media Proposal?
I bet you have
lots of ideas
you want to pitch to your client, from design to actual content calendar ideas. You know what emojis you want to use, what kind of colors, images and directions of your digital marketing strategy. That's awesome!
But flying thoughts don't make a good pitch. Which is why you need a business proposal doc — to formalize the proposed ideas and crystalize them into a single piece to send to your potential client. This isn't a legal document, just a summary of what you'll make happen for your prospect if they become your client. While it isn't a social media contract, you can include it as well as your social media marketing quotation. It's the next logical step after meeting your potential client for the first time and doing some research on the industry, company, and brand.
Why do I even need a Social Media Proposal?
Nowadays, agencies must be prepared to demonstrate that they understand each client and their needs. It's important to discuss goals and maintain transparency in multiple steps because many traditional agencies fail at it. Digital has changed the way we communicate, but unfortunately, plenty of agencies do it in the same old way. That's why a social media proposal is important as it helps save time and keep your focus on getting new clients.
When using a social media proposal template – you'll be able to easily modify it in a few hours with specific recommendations and plans after a thorough review of the industry and company. 
Experience has taught us that it won't be approved in one go. It will have to go through multiple approval layers and you'll have to answer several additional questions. Normally, I'd say this is the workflow:
Prepare a proposal

Send it to your client

Enter an infinite feedback loop

Get the client's approval on the terms

Send the contract

Get a few more questions

Get contract signed

Celebrate 🎉
How to draft up the perfect Social Media Marketing Proposal?
You have to really understand your clients to find the most efficient way to getting the
best results
for them and achieving all the goals you're promising in the social media proposal document. It's basically the strategy you're creating for them. You need to know their target audience, where they are in the digital world and find out more about the product/service they offer.
Once you gain that full picture, you can consider you're on to a great start.
You then need to understand more about their brand messaging, voice and what kind of comms you should use: is it cute, funny, strong, inspirational, motivational? You'll have to do a lot of research to understand what might work on their social media pages and what direction you should take. Check a few other pages in the same industry and ask yourself:
What kind of content are they publishing?

What platforms are their competitors using?

How engaged is the audience?
It's important to put yourself in the shoes of your own client. Now, let's create a
social media proposal pdf document
and see what it should contain.
Why are you the perfect social media agency for your prospect?
I'd start with a personal message so your client has an understanding of who they'd be working with, previous clients and services you're offering. Think about the most powerful projects that your agency had in the past few months or years — it's the perfect moment to share your story about how you started, your values, and team members.
The client has to get a glimpse of you are and understand if you fit. So focus and answer 3 basic questions.
Why you?

What makes you so special and why you're the best fit.

What are your core values as an agency? For example transparency, relationship-building, streamlined approval process, collaborative communication.

What experience recommends you? Who were your clients, people you worked with, achievements?
I've added a short description template of an agency that you can add in your own social media proposal.
Hey, Jamie!

I'm Vlad and I'm here to help superpower your social media efforts. 

At [X Agency] we partner with brands and experts across the world to create a full digital experience. 

An agency built for today. We live and breath social media.

We're writers, entrepreneurs, photographers, designers, strategists, data geeks, and comics.

Curious where this is going?

Keep scrolling and let's rock together 🤟
Use it shamelessly, and drop me a tweet if you have a better one @vladcalus.
Who is your team?
Clients don't pay for ideas, they pay for the implementation. All of this is coming from the people you're working with, including designers,
social media marketers
, business development, email marketers and account managers. It's important to invest in a relationship between your client and the social media team to create a space for collaboration with these stakeholders. It's good for the client to know who is the designer they're working with, at least see their face, not only the name in the email. The account manager will send all the details of their work, but it helps to establish a personal touch by adding a short description for each person, role, picture and past work/clients.
What's the problem you'll be solving?
It's time to get serious now – speak about the concerns your client has. What's the biggest business challenge they have? It can be multiple fields in their company, such as their website, brand, social media presence, engagement with the audience, customer acquisition strategies. It could also be related to a specific campaign, product launch, announcement they're preparing for the next year or month. Some of the concerns your client can have:
No sustainable growth 

Low traffic on the website

No visibility on social media

Hiring new employees

Retain customer

Building email list
Your prospect's challenge can be as specific or as broad as possible. Our workflow for the social media proposal will focus on suggesting the best solutions to solving these issues.
Identify the challenge

Present your solution

Establish goals

Time & effort implied

Measure & track results
What's the solution you're proposing?
Now, it's time to focus on the actions, this part is about all the responsibilities your team will take on. You can mention all of the fields you'll operate in, such as
Brand activation campaigns on social

Develop a landing page

Outreach to influencers for partnerships

Engage better with customers

Share industry relevant articles
Additionally, you can be more specific with each item, and mention the quantity of the deliverables, for example
One LinkedIn article every week

Six posts on Facebook every week

Two guest posts per month

40 engaging Twitter posts per week

1 Youtube Video a month

5 Instagram Stories a day

6 Instagram posts every week

1 IGTV video published a week
How specific you want to be here
depends a lot on your client and their goals.
What are the goals you're setting?
Focusing on the right data will help you know if you're moving in the right direction and showcase the progress you're making along the way. You'll set up some real numbers and expectations you think can be achieved with this campaign, such as the following ones.
Traffic — 70% increase in sessions WoW

Followers — get to 50K followers by end of July

Engagement — 1000 interactions by the end of the month

Reach — organic reach of 200k in the next 3 months

Conversion — minimum 500 clicks from social to the website
In order to maintain a good relationship with your client, send them a monthly evaluation of your marketing campaigns and draw the necessary lessons. With so much data available today, it really matters to determine which KPIs you want to keep track of and what's your most important metric. It's closely related to the business objectives. Once you've identified them, make sure all the analytics tools are working and configured right.
What are the channels you'll be handling?
Each social media channel is different and the present audiences have specific reactions. It's natural for one platform to encourage short communication, while others, like LinkedIn, to applaud expressing opinions and comments on what's happening at the moment. If the client is in eCommerce for example, then Instagram is definitely where your agency should focus on. If they're a B2B brand, then ask your agency to focus all the efforts on Facebook and LinkedIn. It's important to know how each channel is related to the goal you establish.
What's the timeline of implementing your ideas and getting results?
"I'll get you 10,000 followers in 2 days"
"We'll increase your engagement to 15,000 likes in 24h"
"Your website will reach 100% more visitors the next day"
"We'll add 50k Youtube subscribers and 100,000 videos in 5 days"
Well… it sounds like BS, right?  It is, don't believe anyone who makes such promises. A client doesn't need empty promises but does require a specific timeline for all the actions you'll take and the way you'll measure the progress for each of them. When the campaigns and materials will be delivered, how often you'll publish content and how long it will take you to shoot videos.
It doesn't have to be a specific date, but a time range would really help the client understand you're serious. As an agency, it can be a very simple Gantt Chart with all the social media campaigns, which week you'll be working on task X and what's the next activity on your roadmap.
Most agency social media proposals are very generic and simple. They get ignored by great clients or make the agency look unprofessional. If you can't market yourself in the proposal, how will they believe that you're able to market their brand?
What's your social media marketing quotation? Cha-chiiiing 💰
It's time to set up the prices – I can't recommend anything since it depends a lot on the industry your client is in, location, country, services, past experience and type of agency. I do recommend you list all the services and their costs, with no hidden fees — keep transparency as one of the core values in your agency.
I think there are two important aspects to your social media cost proposal and I'd like to briefly talk about each one:
Make sure your are in the range of industry standard. Yes, each company is unique and we should price however much we think our work deserves. But, if you want to grow your agency, you have to be in the broad range of your industry. You can't ask for $50K/ month when most agencies in your town ask for a quarter of the price. Try to always stay connected in the industry and up to date to what your competition is doing. Are they pricing a lot more than you? Can you close contracts as big as they are? If not, what is the added value they promise and you don't. Pricing in the service business is really a matter of price-quality ratio. That's how clients think. Of course they have a budget and they have to stick to it. But sometimes they adapt to context. If a newbie prices to much, they might say no out of principle.

Make sure it's fair to yourself. This is equally important. You can't base your social media marketing quotation only on competition. There are several reasons how your competition might be wrong. I'm sure we can all think of examples where markets went way to high or way too low due to the players in the market and collapsed. You might have competitors who price way to low, you might not be able to match that. Truthfully, they probably can't sustain those prices either. So make sure you really nail down all your costs and the profit you need to keep thriving. Always keep tomorrow in mind and think about each scenario.

Make sure your client understands why it adds up to what it does. Putting a price on your services isn't only a matter of what your costs are. It's also a matter of the value that you bring. And it's important your prospects understand how you reach your price. No, I'm not suggesting you bore them with a full excel, but rather explain a short breakdown of costs and a reason to believe. Add a message at the end to remind your customers about the value their getting in return.
What are the terms of your social media services contract?
This part is a bit of a technicality. We're creatives, marketers, we're not great fans of contracts. I definitely don't want to dive deep into contract terms, but it is important to mention your main points into your pitch. Think about what matters to you and your client. What happens if you don't deliver? What happens if your client fails to pay you on time?
If you're doing a social media pitch, you already know the art of negotiation. Consider that your social media management agreement falls into the negotiation part. You have to know how to take care of your company without risking losing your prospect.
Here are a few parts you have to include in the social media management contract:
Services offered

Clear deliverables

Cost

In what scenario will you have to bill more than agreed and what is the approach in that situation

Start date and end date

Are there any other parts your client will have to pay for? Such as travel costs?

Do you commit to any results or dates for deliverables?

Do you require fees in advance? If so, will you refund in specific scenarios?
At a quick Google search for social media contracts examples, you'll find that they can vary from one pagers to full 50-page long contracts. It's your choice on how thorough you want to be. Of course I'll advise you to get a legal advisor for this part, but from my experience, the above 8 points should definitely be included.
Call to Action + Testimonials
First impressions matter, so keep that in mind. With a bit of focus to pricing, ideas you want to implement and beautiful design — you can
get clients
attention in one click. Keep attention to logistic details as well. It's . not all about the what. The how matters too. Agencies lose prospects for reasons such as:
lack of adequate tools for managing work

bad communications

no system of collaboration for approval processes
That's why hustling and preparing a good
social media marketing proposal
is the key to winning each client. At the end, put in the presentation a powerful message such as
Let's rock together!

Ready to superpower your social media presence?
Then add a few testimonials from your existing clients — it helps build trust and confidence.
These are my thoughts on how to write a good social media proposal. Don't forget to get your free social media proposal template and let me know if I missed anything!