Plan and schedule
Tweets with Planable
You can now schedule Twitter posts with Planable.
Plan, preview, and schedule yout tweets in advance.
Planable is a free Twitter scheduler that
makes your life easier & frees up your time.
Try scheduling posts for yourself.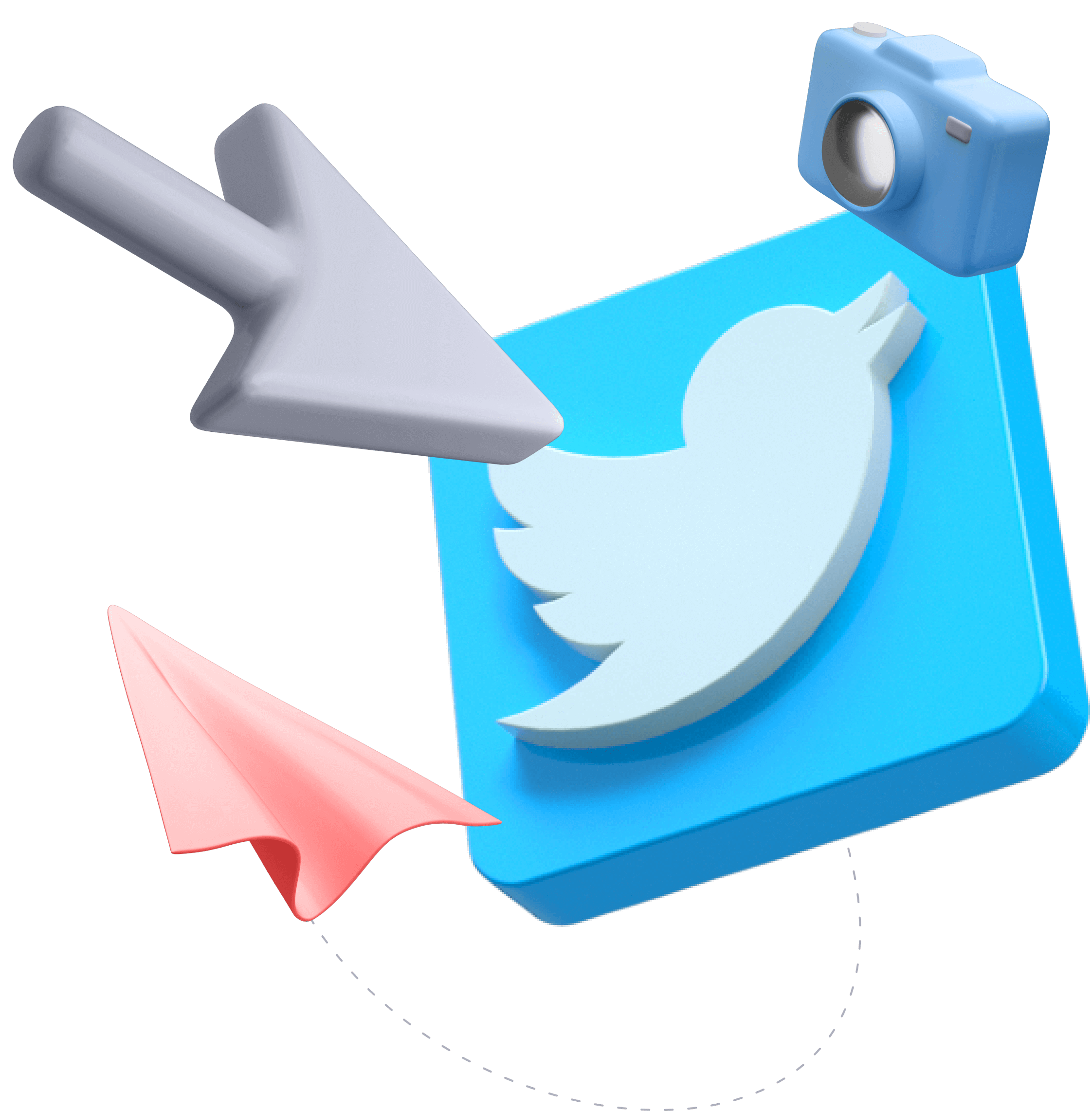 Twitter auto poster tool – how to create and schedule tweets
What's the one thing you love the most about social media? Publishing? Logistics? Endless spreadsheets? No need to answer. Everybody knows it's creating content. But content creation and logistics never go well together — which is where an app to schedule tweets and collaborate with teams and clients comes in handy.
Planable is the best Twitter scheduler app creatives could want. Start free with Planable; create those engaging tweets; slam down a few photos, a couple of hashtags, and hit the schedule button; it's that easy to automate your tweets. Planable is Twitter automation at its best.
Never lose focus of the campaign with pixel-perfect preview
You'd never buy an apartment without seeing it in real life. So why publish your precious content without getting a preview of how it would look in people's feeds? As a content marketer, you're probably sick of social media mockups. But what if someone told you there's a way to preview your posts without resorting to clunky mock-ups?
That's right — in Planable, you instantly get pixel-perfect previews of your tweets. What you see is what you get style.
Say goodbye to using (possibly) outdated mockups and letting your imagination fill in the gaps. Visualize your Twitter content exactly as it will appear in Joe's and Becky's feed. Before hitting that publish button. Schedule Twitter posts with Planable in advance; images, videos, whatever format you like. Never worry about your content looking different once it leaves the assembly line.
Stay in tune with teams and clients — share feedback and set approval workflows
Twitter is a dynamic platform where every hashtag and syllable counts. Mastering Twitter's economy of language means planning and outlining. Most importantly, it's a team effort — and Planable is designed, from the ground up, with collaboration in mind. Almost forgot — there's no editing posts on Twitter, which makes teamwork and collaboration even more important.
Planable offers an intuitive and easy-to-use collaboration platform. Itallows social media teams, clients, and stakeholders to collaborate on content, in real-time. Leave feedback for Jessica's tweets where it makes sense – right next to the post itself. Ask Dan to check it. Send it to the manager for approval. Set multiple levels of approval if you want no stones left unturned before a Twitter post leaves the coop.
Twitter automated —
schedule tweets free with Planable's intuitive calendar
A tweet scheduler worth its salt is only as good as the features that facilitate it. Planable brings a sleek, intuitive calendar to meet your every Twitter scheduling need.
Planable's drag and drop design is perfect for quick decision-makers and last minute changes. Need to squeeze in Mark's brilliant Twitter idea in your busy calendar? No problem. Just drag and drop David's campaign tweet to another week. That took just a few seconds. Congratulations — other teams need days of planning and fiddling with spreadsheets to pull that off.
How to schedule
twitter posts
Forget about typing "how to schedule a tweet" in Google search – scheduling Twitter posts has never been easier than with Planable. All you have to do is:
Sign up — it's simple and free.
Connect your Twitter profile and create a workspace.
Start creating, planning, and scheduling – the world's your oyster.
Yes, it's that simple. Planable's Twitter integration allows you to do pretty much anything you'd normally do natively and more. The "more" being collaborating with your team and clients. Because Planable is all about open, seamless collaboration.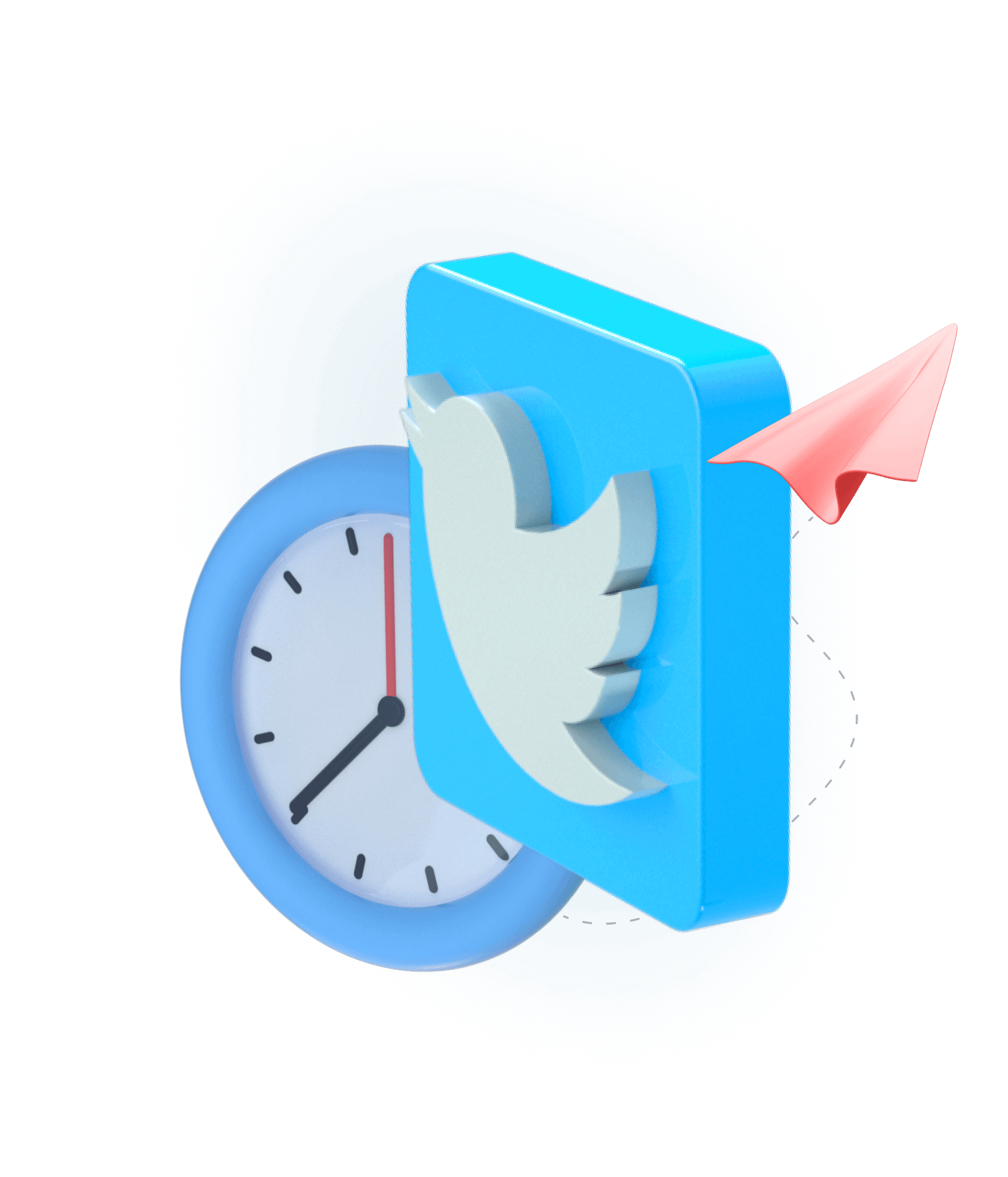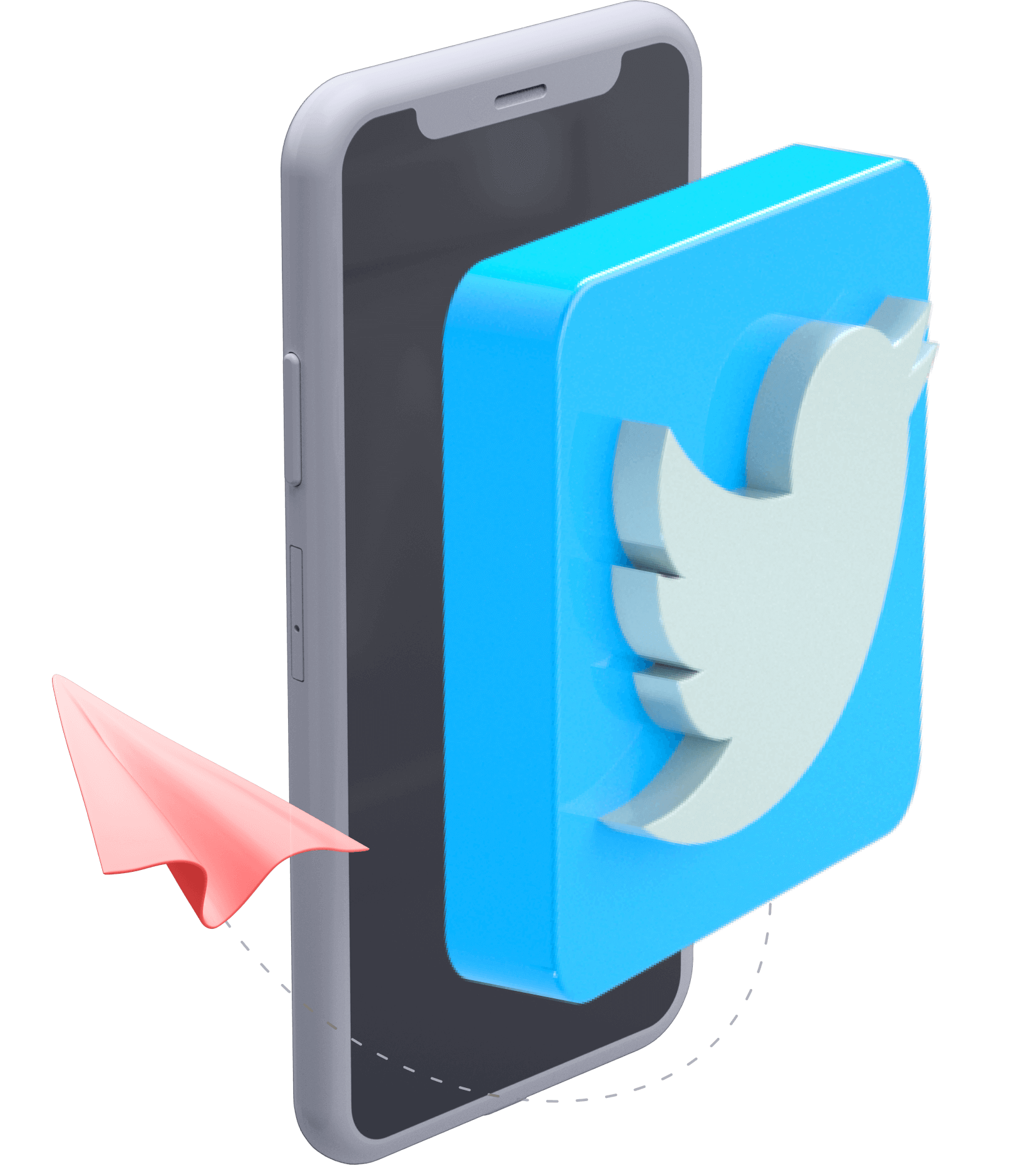 How to schedule tweets
on mobile
Schedule Tweets on the go. Check and veto brand-related memes with one hand and order a White Russian with the other. Planable's Twitter integration is made for the marketer who's always hustlin'.
With Planable, you can actually schedule posts for all social media platforms

Boost your brand's visual appeal
Instagram is the cool kid of social media, and you definitely want to get into their group. And Planable is your common friend. Emojis. Stories. Carousels. Lay out your beautiful photos into eye-catching grids and schedule them for later directly through Planable. Create your stories, sprinkle them with emojis and plan them for later. Why not put together a few posts and ask your team for feedback, while you're at it. Schedule your Instagram content, and don't forget to relax — Planable's got you.

Launch your brand to TikTok stardom
TikTok went from a small app to over 1 billion monthly active users in just a few years, so there's no better time to jump on the bandwagon than now. With Planable, your brand can not only hop on that bandwagon, but ride it all the way to TikTok stardom. How? Planable allows teams to plan, schedule and collaborate on their TikTok videos with no hassle. Sign up to Planable, create a workspace, connect your TikTok page and let Planable help you do your magic.

Visualize your campaigns
Large-scale marketing campaigns and Facebook go hand in hand – and Planable is the best platform to plan, create and visualize your campaigns ahead of time. Log into Planable's workspace, create posts and invite teams and clients to share feedback; preview posts as they would appear in people's feeds; schedule those bad boys, and go about your business. That's not all. Spice up your thumbnails with catchy CTAs; target the right audience; experiment with budgets and targets in Facebook Ads Manager (also included). It's that simple.

Schedule those videos out in a jiffy
YouTube's a lot of grunt work, and with Planable, it becomes no… work. YouTube's all about consistency. That's exactly the least fun part of it. Posting at the same hour. Targeting specific keywords. Squeezing as much juice out of your niche as possible. Copy-pasting hashtags, titles, and descriptions across multiple videos individually can be soul-crushing. Now imagine doing that every day. Guess what? Planable helps you automate that stuff, and more. So rest easy; you can finally invest your energy into what you're best at — creating videos.

Be the thought leader you always wanted to be
LinkedIn is where all the important industry-related conversations happen, and Planable can help be a part of them. Schedule your LinkedIn posts and let people know what your company is up to. Take the first steps in becoming the thought leader you always wished to be and share your professional insights. Raising awareness is a crucial part of brand building, and there's no better place to do that than LinkedIn. But for that, planning and consistency are needed — and Planable can help you achieve it.

Attract customers from your own backyard
Google Business Profile (f.k.a. Google My Business) can be a great marketing tool for small businesses and our integration can help your business achieve its full potential. Schedule your Google Business Profile posts and let potential customers know about your newest promotions and deals; share pictures of your products or day-to-day announcements. Attract customers easily with Planable.
Don't go yet — here are a few Twitter marketing tips and best practices

Create guidelines.
They should cover branded hashtags, when and how to use emojis, how to format links, PR crisis management, how to handle trolls, and so on and so forth.

Optimize your Twitter presence.
This involves filling out your bio, description, having an engaging cover and profile photos, taking advantage of the "Pin tweet" feature.

Don't hesitate to use calendars
Social media calendars are great for keeping track of campaigns and maintaining a constant presence on social media. Planable offers a great calendar that will help you do just that.

Always be on the lookout
Make sure to monitor indirect mentions of your brand, be it via hashtags or keywords.

Build a consistent Twitter
personality.
Twitter is the social media version of Seinfeld — we all want to be Kramer (Wendy's), but deep down, we're George. Which is why building an original personality around your brand is important.

Tweet about industry events.
But don't just tweet about them, if that makes any sense. Ask for details and insights from your audience. It will make your followers feel acknowledged, and it's also a great way to network with relevant parties.

Mix things up.
Maintaining a consistent social media persona is important, sure. Still, too much of the same thing can get boring very quickly. Experiment with different variations of hashtags, visuals, and text. If a particular format works, double down on experimentation and try to push it to its absolute limit.

Use a simple handle.
Complicated handles do nothing but annoy and frustrate people who want to reach out directly to you.

Be ready to engage at all times.
Twitter is built with encouraging dynamic micro conversations in mind. Plus, people nowadays prefer reaching out to brands and businesses directly through social media rather than traditional communication channels.

Know your goals.
It's easier said than done but setting a "Get 20 valuable followers" goal is a much better approach than "Gain 100.000 followers" because it sets a strong foundation to build up from. As always, quality is more important than quantity.
Publish Twitter posts 6X faster
6X is as visually appealing a number as it is real. A reasonable amount of math has been done to reach that number. Planable customers save up to 30 hours a month with Planable, basically freeing up almost a week's worth of work for stuff that actually matters (spoiler alert: creating content). Or any other activity, really. It's all up to you.